Do you want to know the best neutral density filter for your needs (even if you're on a budget)?
In this article, we'll explain how you pick the perfect neutral density filter. But first, you'll discover the best ND filters out there, including several budget models that will still ensure amazing photos.
We'll explain the pros and cons of each ND filter. And we'll explain how you know it's right for you!
Are you ready to determine the best ND filter?
Let's dive right in.
When you buy through links on our site, we may earn a commission at no cost to you. We evaluate products independently. Commissions do not affect our evaluations.
The Best Neutral Density Filters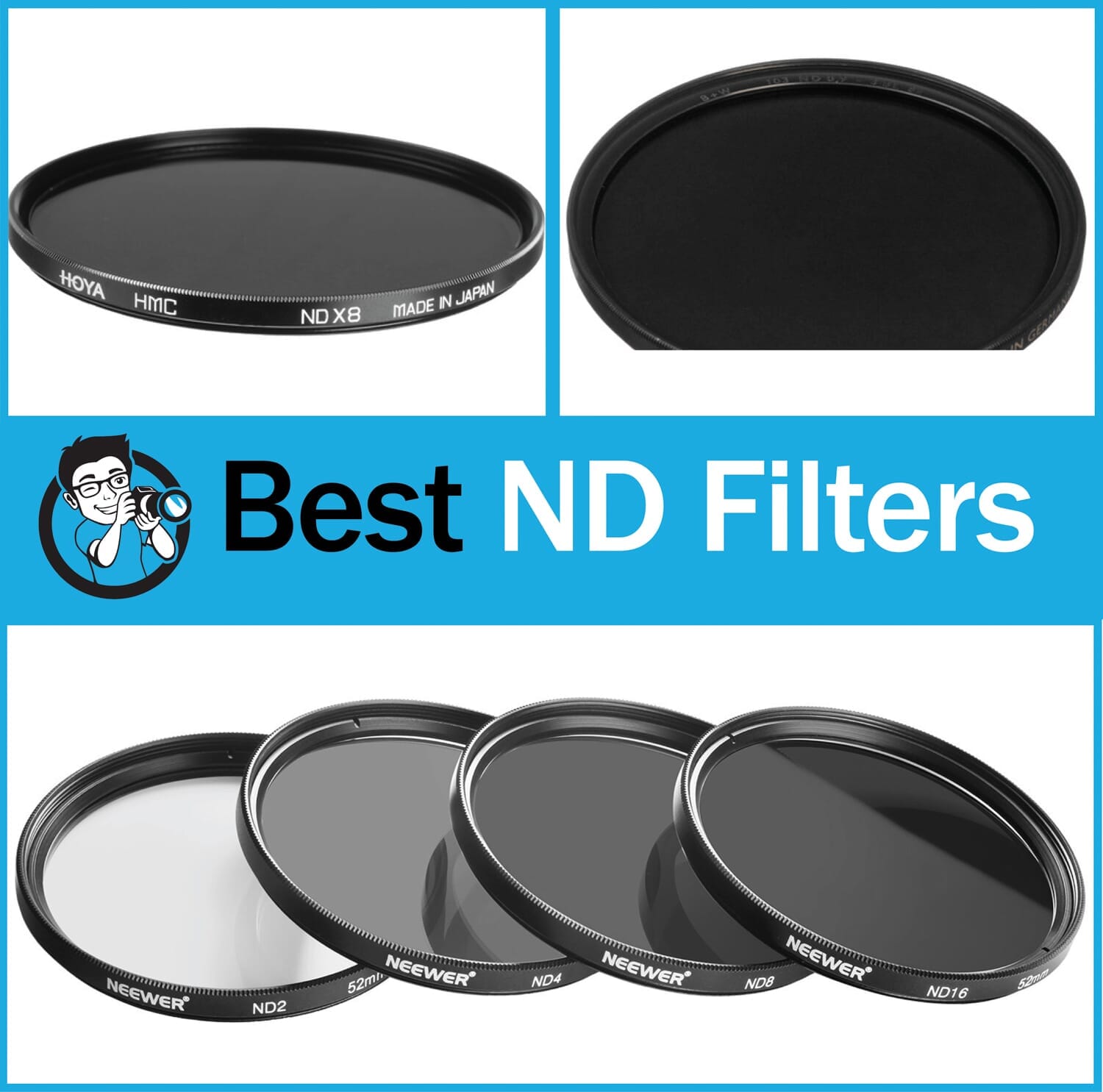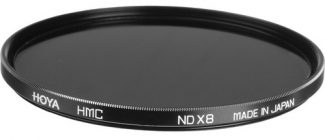 The Hoya 3-stop NDX8 is our choice for overall best neutral density filter.
Why?
It offers an amazing combination of price and quality.
First, the price:
The Hoya 3-stop NDX8 is one of the cheaper neutral density filters out there, barring several ultra-budget options (and with those filters, quality takes a hit). When you buy the Hoya, you feel like you're getting an amazing deal: a cheap filter with amazing capabilities.
Second, this Hoya filter features strong image quality, giving you three stops of light loss with little-to-no image degradation. Build quality is good; the filter feels solid.
And 3 stops is perfect for those looking to create artistic portrait photos in bright conditions. The Hoya 3-stop NDX8 will allow you to widen your aperture, giving you that nice, creamy bokeh.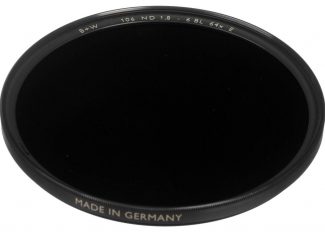 If you've researched filters before, you'll have surely come across B+W options–which are high quality but don't come cheap.
And the B+W SC 106 6-stop ND filter is no exception.
First, let's talk about optics:
Image quality is good, with no imperfections to speak of. This 6-stop ND filter does an excellent job of bringing down shutter speeds into a manageable range for landscape photographers. Use it to shoot silky waterfall shots, or to blur skies into cotton-candy goodness.
In other words, this is a landscape photographer's ND filter.
Build quality is also strong: This B+W filter isn't made out of aluminum, but out of brass, which helps keep it in tip-top shape, and prevents problems with the threads.
Here's the bottom line:
If you're a more experienced photographer who requires quality, then the B+W SC 106 is the way to go. It'll get you the shots that you want–without sacrificing on image quality or build quality.
If you're more of an all-around shooter, who likes to experiment with many different genres of photography…
…then you might find it impossible to purchase just one neutral density filter. You want to take a portrait photo with a 3-stop ND filter, a waterfall image with an 8-stop ND filter, and a beautiful ocean shot with a 16-stop ND filter.
That's where these Neewer filters come in.
This isn't one filter, but a filter kit, giving you a 2-stop, 4-stop, 8-stop, and 16-stop set of filters, all for an amazing price.
That said, these filters are far from low-quality. Image quality is good, though they do exhibit a slight blue color cast (which can be corrected pretty easily in Lightroom or Photoshop). Vignetting is nearly unnoticeable. And while these filters use aluminum rings, as opposed to brass, build quality is far from bad.
These filters are perfect for someone who likes to shoot a combination of portrait and landscape subjects. They're also a steal if you're looking to test out neutral density filters, but aren't yet sure what you're looking for.
They're so unbelievably cheap for the amount of glass that you get, it's tough to go wrong!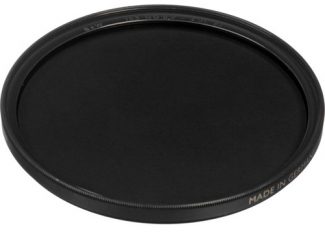 You've already learned about the B+W 6-stop ND filter.
But what if you're a portrait shooter, not a landscape shooter?
That's where the B+W 3-stop filter comes in.
With 3-stop light blocking capabilities, it'll allow you to shoot wide open in bright conditions, giving you beautiful portrait backgrounds.
And you won't have to worry about color casts or other optical imperfections:
This B+W filter offers beautiful image quality, through and through.
The filter ring is made of brass, which helps prevent the filter from getting stuck to the lens, as well as other mechanical problems.
If you're a portrait shooter looking for the best, check out the B+W SC 103 3-stop ND filter.
You won't be disappointed.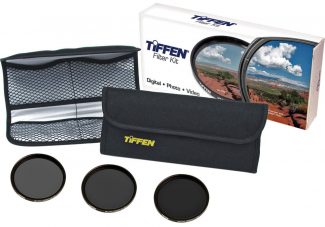 Out of all the ND filter options, kits are the most appealing for the casual photographer: Someone who wants to test out various filter options and doesn't want to spend too much on a single filter.
The Tiffen kit fits that bill. You can use a 3-stop filter for some wide-aperture portraits, then stack on a 2-stop or 4-stop filter for smooth landscapes.
Unfortunately, when it comes to quality, the Tiffen filters are fairly middle-of-the-road. Images come out good, but not great.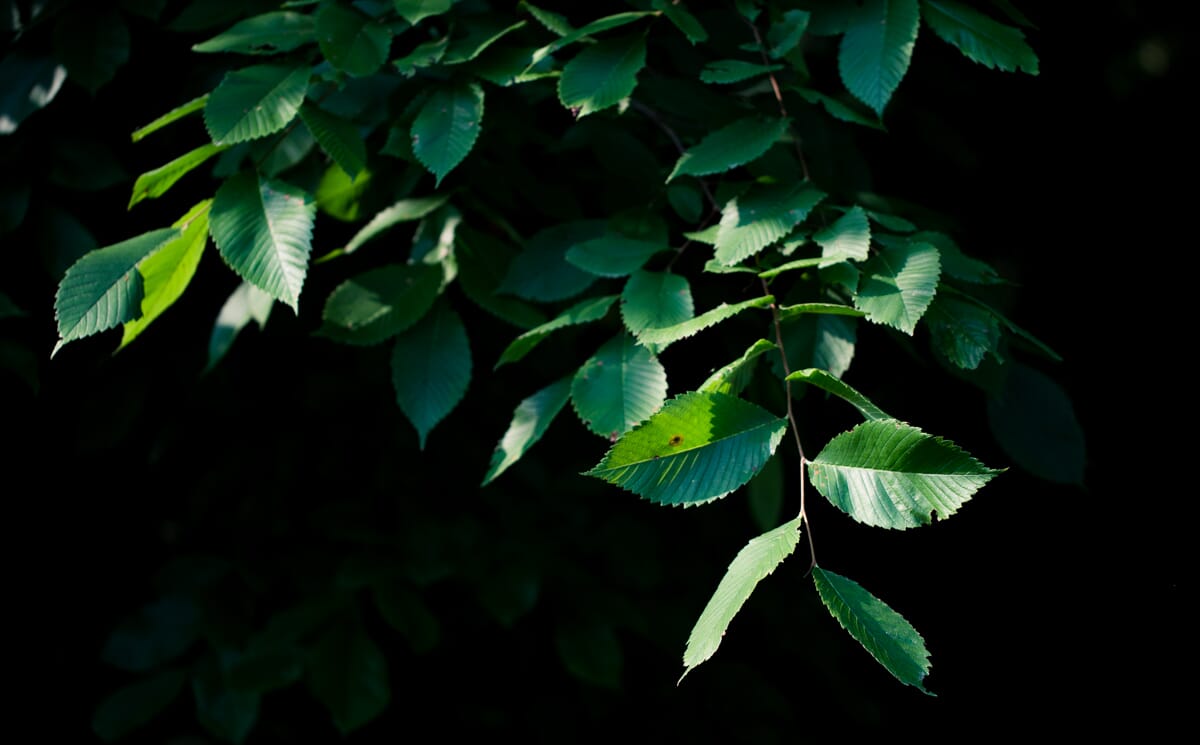 For instance, take a look at this photo of a badminton net, shot with a Tiffen neutral density filter: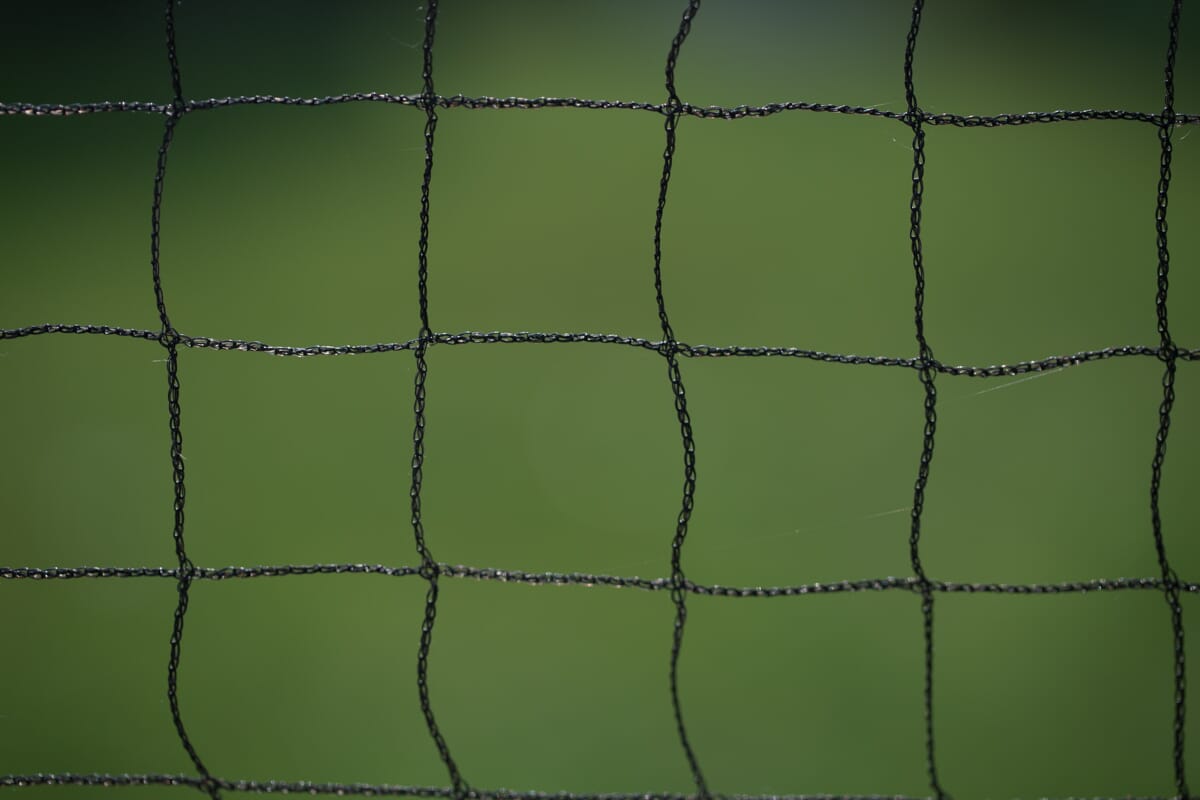 While the filter does its job, allowing for a wide aperture in bright light, it also has some pretty significant vignetting effects–and the net comes out a bit softer than I would like.
Here's another shot, this time of some flowers. The flower softness isn't due to the filter (I used a wide aperture at high magnifications), but check out the strong vignetting around the outside of the frame.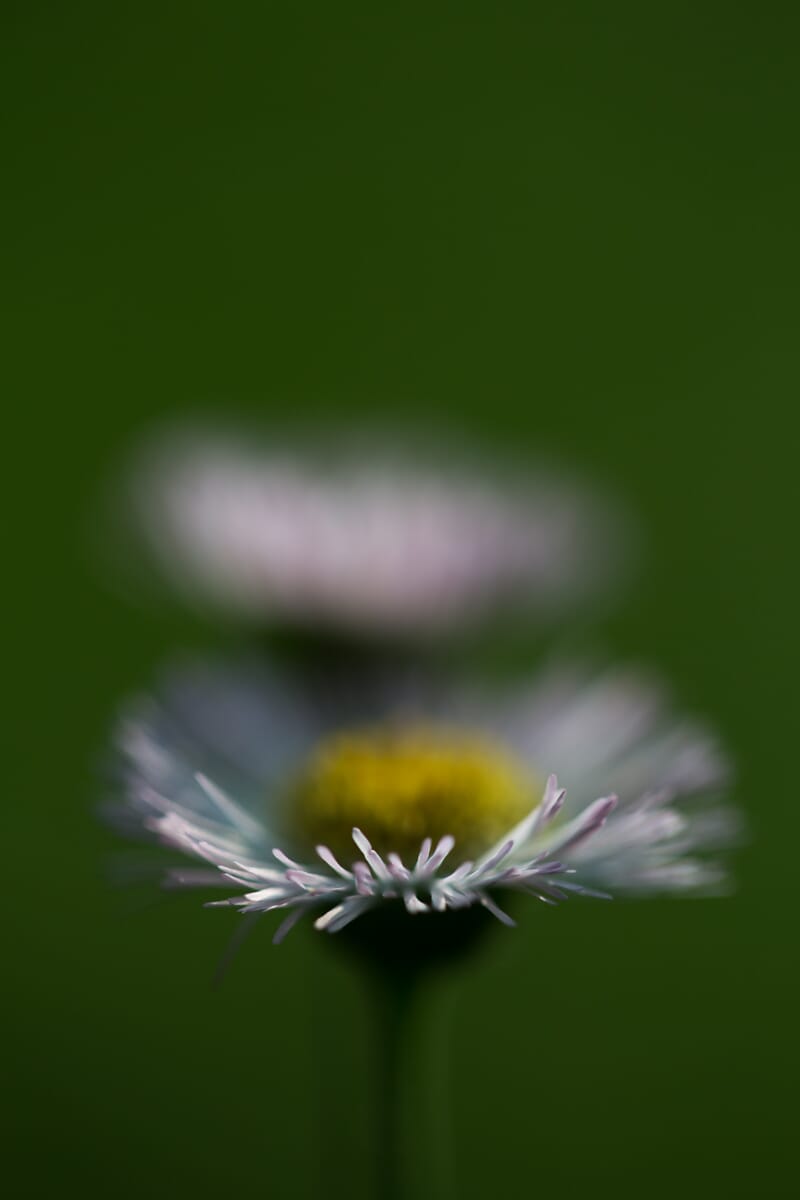 As far as construction goes, these filters are decent. The rings are made from aluminum, not brass, so be careful when screwing them on–it's easy to misalign the threads and get the filter stuck.
Overall, this Tiffen kit is a good option, especially for beginners looking to try out their first ND filters.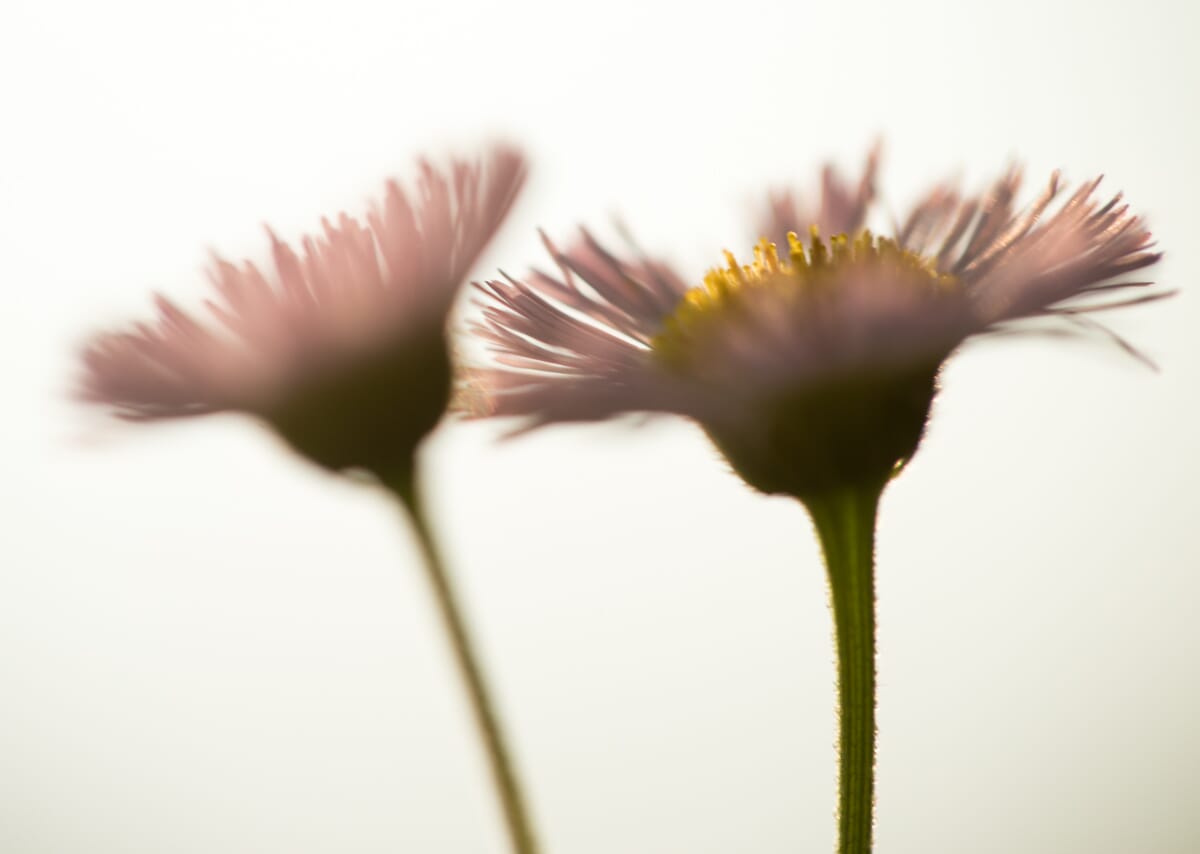 ---
How to Choose a Neutral Density Filter
First things first:
A neutral density filter is a piece of dark glass that you put in front of your lens to block the light. The best ND filters are completely neutral in their light-block capabilities: Every millimeter of the filter blocks the same amount of light.
Which makes ND filters basically sunglasses for your lens. You put on the neutral density filter, and watch as the whole image darkens.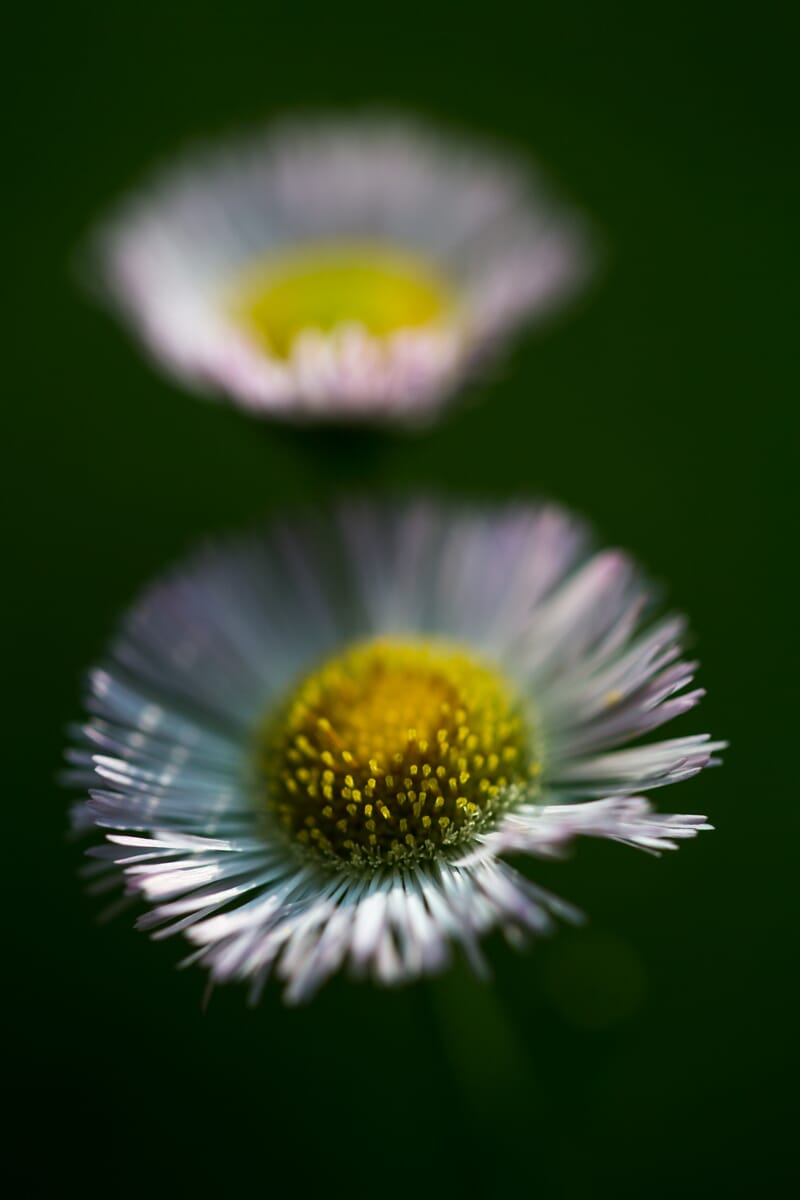 But if neutral density filters just block out the light, what's the point of having one?
Who Needs a Neutral Density Filter?
Neutral density filters are primarily used by two types of photographers:
Landscape photographers use neutral density filters to increase their shutter speeds. You see, the longer your shutter speed, the more light that hits the camera sensor. And the more light that hits the camera sensor, the brighter the resulting photo.
Sometimes, you want to keep your shutter speed long–but your photo is just too bright. Which is when neutral density filters come in handy.
In particular, landscape photographers love neutral density filters for creating silky motion-blur in water, like this: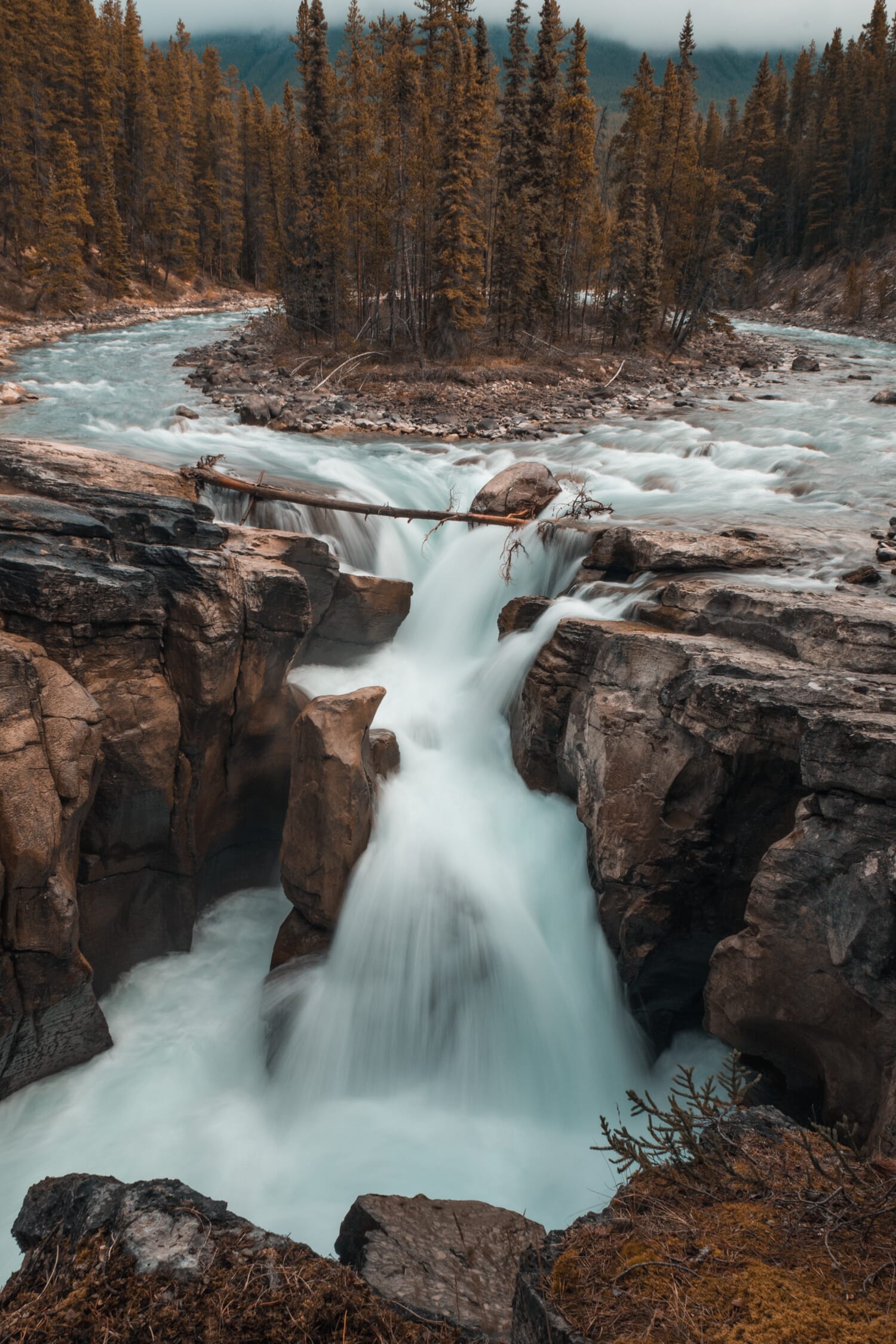 If you're shooting moving water under bright conditions, you need a neutral density filter to get a longer (e.g., one second) shutter speed. Without an ND filter, your photo will turn out far too bright–that is, overexposed.
Neutral density filters are also useful for adding blur to skies. With a long shutter speed, you can produce blurry clouds, which can look very picturesque.


So you probably want an ND filter (or two, or three) if you're a landscape photographer, precisely so you can get this effect.
Portrait photographers, on the other hand, use neutral density filters for a different purpose. If you're a portrait photographer, you may often find yourself shooting in bright light, but you may still want to use a wide aperture to achieve some incredible background bokeh.
(A wide aperture lets in light, making the photo brighter overall. It also gives you a beautiful background blur.)
In bright conditions, this is impossible–without an ND filter. Because an ND filter will block the light, thus preventing a wide aperture from overexposing the entire shot.


I should mention one other type of photographer who benefits from an ND filter:
Abstract photographers.
If you enjoy experimenting with creative effects such as intentional camera movement, you'll love using an ND filter.
It'll get you shots like this: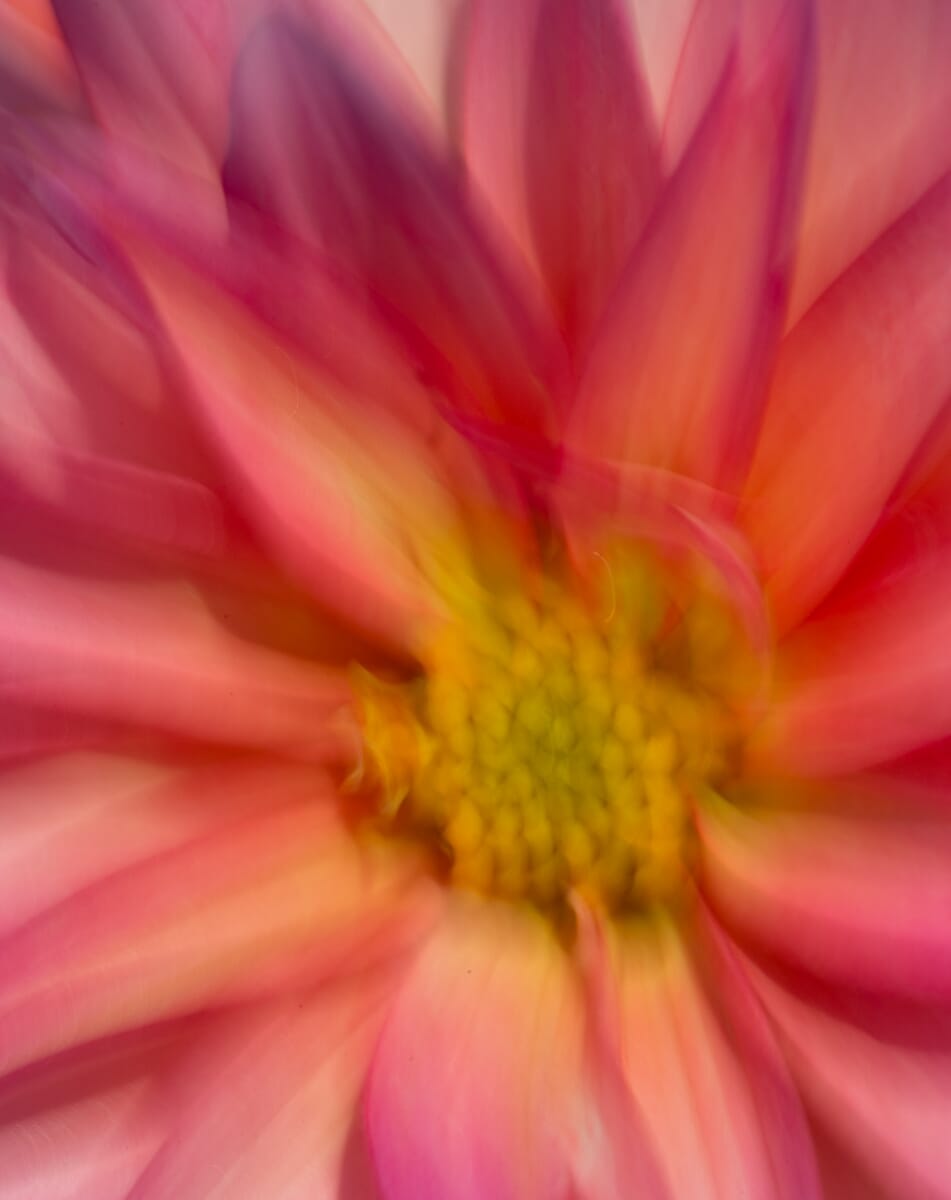 Related Post: Why You Still Need Filters for Your DSLR
Purchasing a Neutral Density Filter: Factors to Consider
When it comes to actually choosing a neutral density filter…
…what should you think about?
Neutral density filters are distinguished by three main factors:
Filter Strength
The most important thing to consider when buying a neutral density filter is its strength.
Neutral density filters offer a wide variety of light-blocking options. These are written in terms of stops.
A 1-stop ND filter will block a stop of light, which is equivalent to the amount of light needed to double your shutter speed (and get an identical exposure).
A 2-stop ND filter will block two stops of light, which is the amount of light needed to quadruple your shutter speed and get an identical exposure.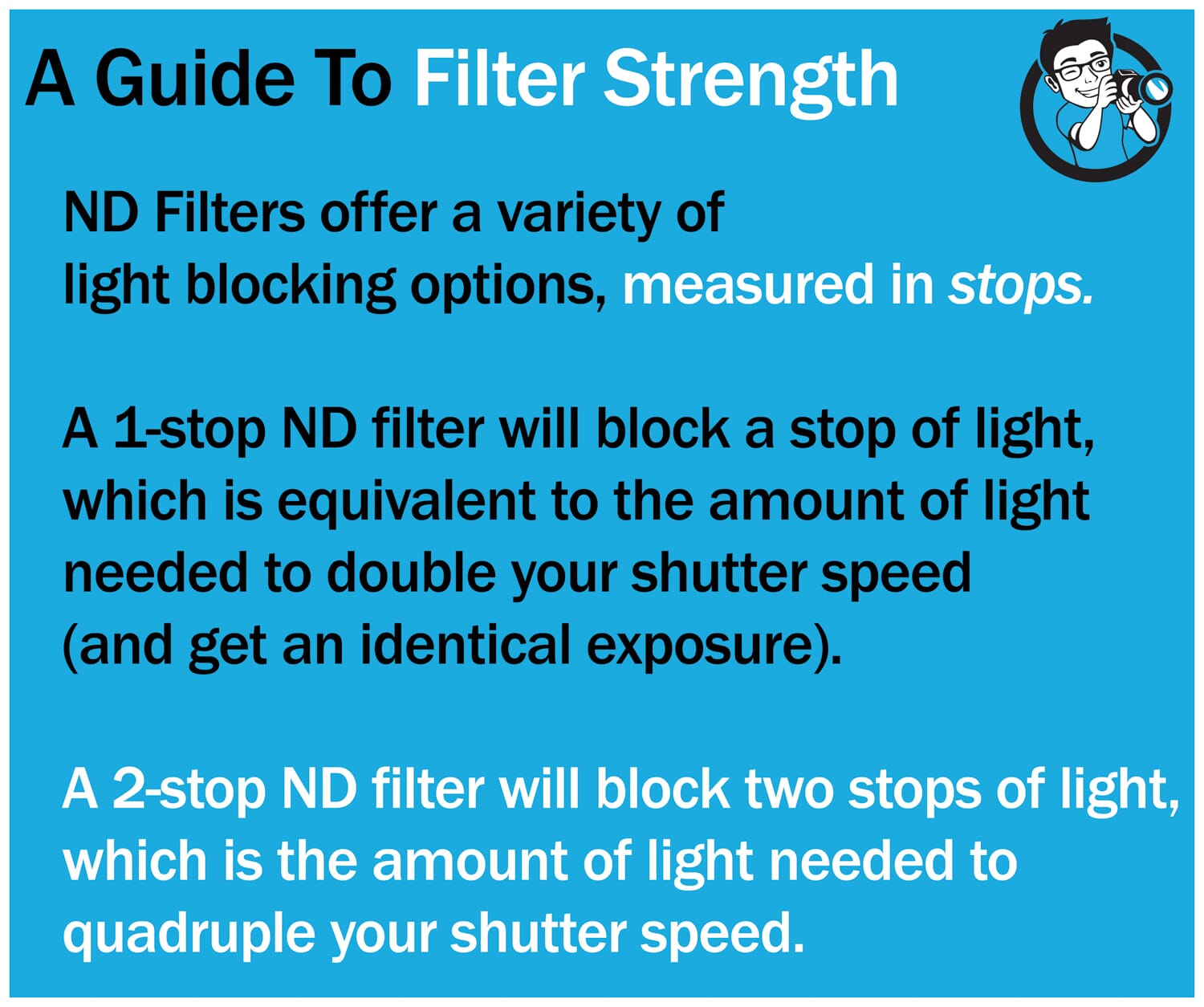 In portrait photography, 3-stop neutral density filters are common. These block enough light to let you use a wide aperture in bright conditions. But they don't block so much light that you'll struggle to reach reasonable shutter speeds.
In landscape photography, 10-stop neutral density filters are pretty popular–which will allow you to create long exposure photos, even in bright light.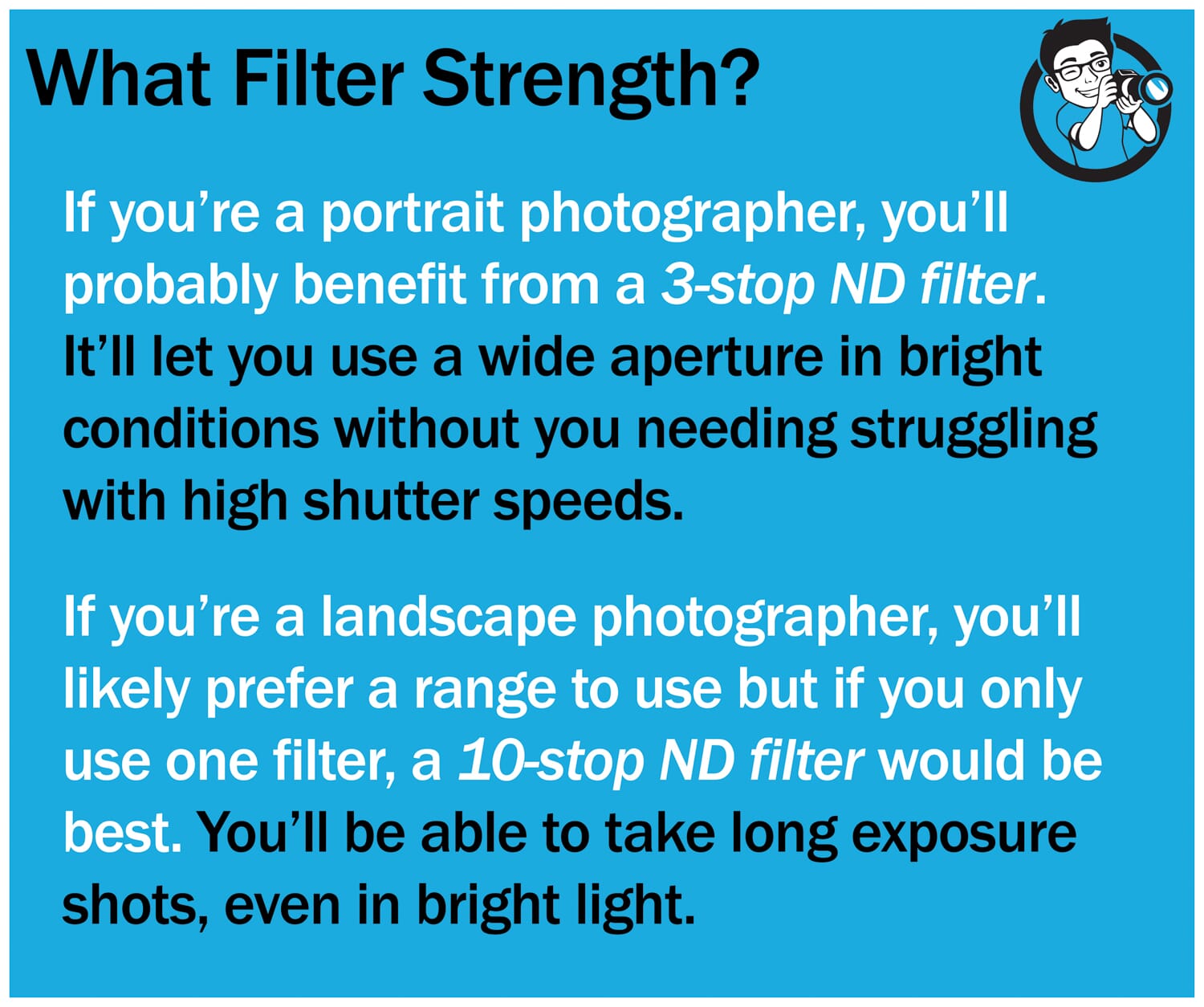 Resulting Image Quality
When photographers struggle to choose a neutral density filter, this is usually the biggest worry.
After all, you don't want to put a poor-quality filter over top-notch glass, and end up with soft photos.


Neutral density filters can vary in terms of sharpness. You want your filter to soften the images as little as possible. Neutral density filters also tend not to be so 'neutral,' and produce color casts–so the less of a color cast, the better.
Finally, poor-quality neutral density filters can cause vignetting, where the corners of the image are dark compared to the rest of the photo. While this can be dealt with in post-processing, more time spent behind the computer isn't ideal, so it's better to get this right in-camera.
Filter Build Quality
The best neutral density filters have strong filter rings that can withstand various bangs and knocks. You don't want a bump to cause the filter to become unusable (or worse, get stuck to your lens forever).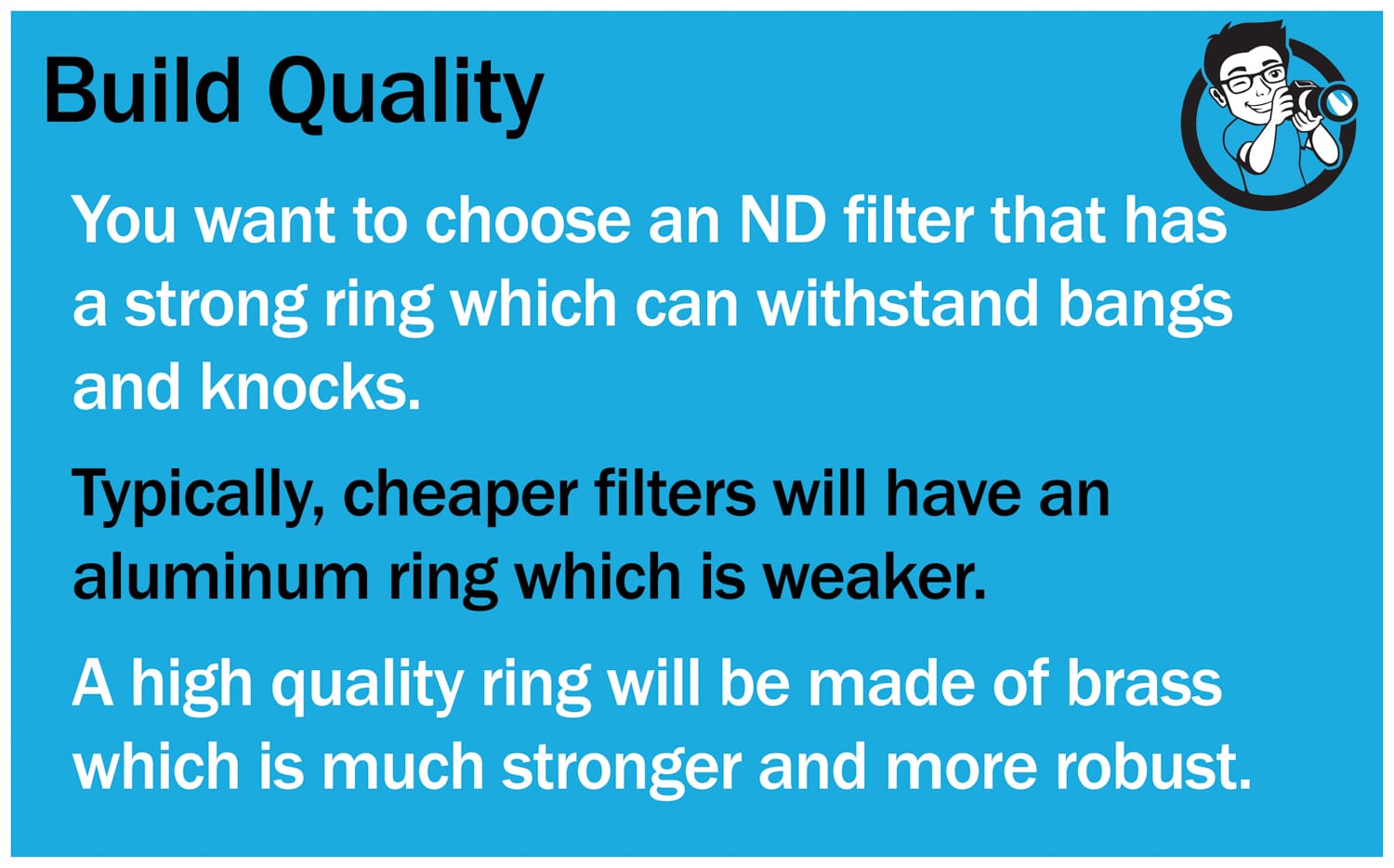 Cheaper filter rings tend to be made out of aluminum, which is a more flexible material. Higher quality filter rings tend to be made out of brass, which is a stronger metal.
Filter Thread Size
The filter thread size is the diameter of your lens.
Lenses can range in thread size from around 40mm to over 100mm, and different filter sizes will not fit on lenses with different thread sizes.
Related Post: Essential Photography Equipment for Beginners
So you must select the lens you want to use the ND filter on in advance, and make sure you purchase a filter that will fit the threads.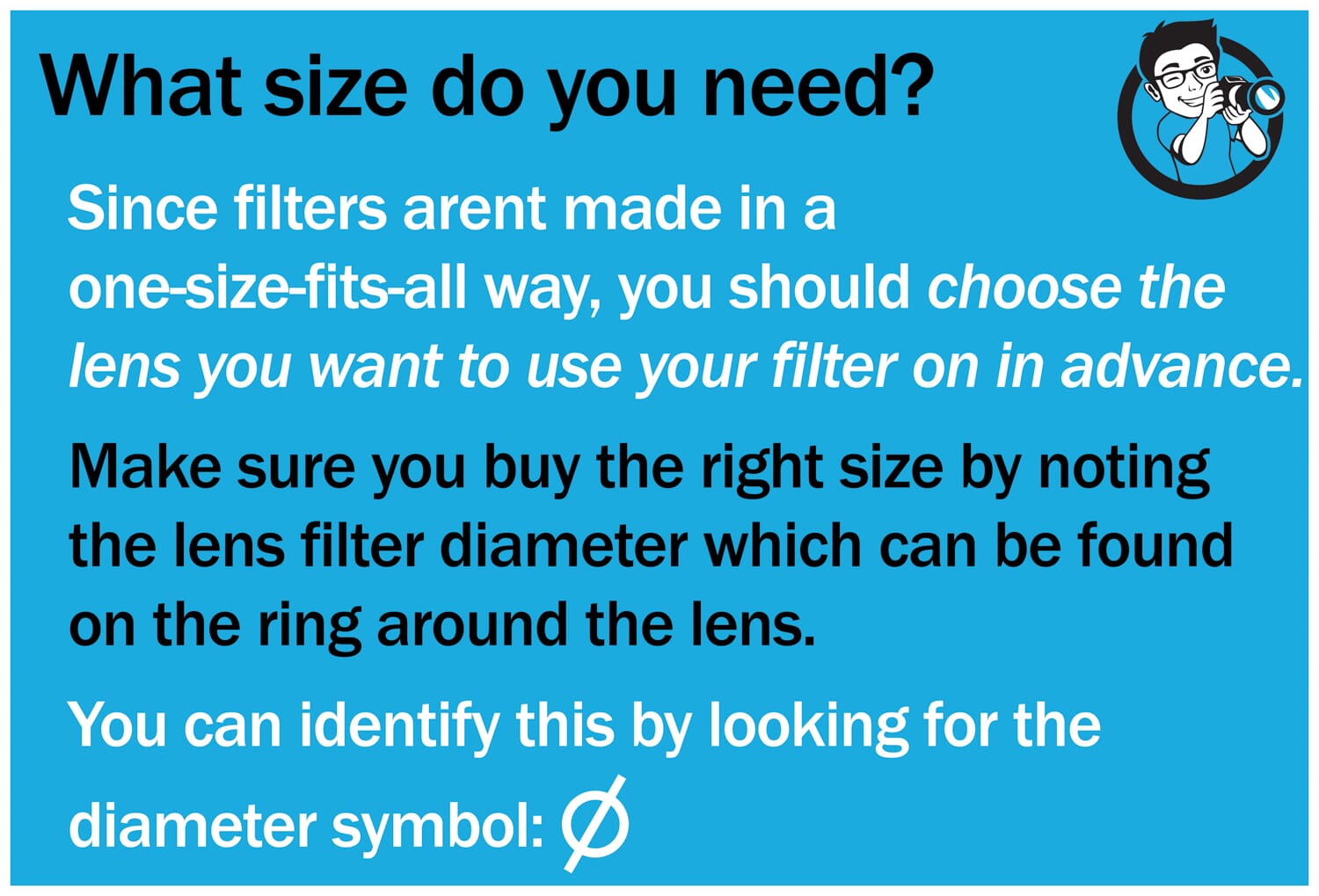 Best Neutral Density Filters: Conclusion
You should now have a good sense of the best neutral density filters out there.
And you should know which filter is best for your needs.
However, to recap:
The Neewer and Tiffen filter kits are both good choices for beginner photographers looking get their feet wet.
Related Post: Circular Polarizing Filter
The Hoya 3-stop ND filter is perfect for portrait photographers who want to shoot in bright light. The B+W 3-stop ND filter is a nice option, as well.
If you're looking to do landscape photos and are willing to pay, grab the B+W SC 106 6-stop ND filter.
And then…
Put your filter to the test! Get out and start shooting.
---
Disclosure/Disclaimer: As an Amazon Associate, we earn from qualifying purchases. Certain content was provided "as is" from Amazon and is subject to change or removal at any time.