Polarizers reduce haze and cut down on reflections, resulting in richly colored, crisp images – so if your photos of water, fall foliage, and blue skies are looking a little bland, then a polarizing filter is a good next purchase.
But which polarizer should you buy? There are hundreds of options at plenty of price points, and while you don't want to overspend, it's unwise to purchase a cheap filter; rather than improve your photos, it'll reduce image clarity and even add an unpleasant color cast.
Fortunately, I've spent years using polarizers in my own landscape photography. I've also tested a range of options, so I know which filters work and which you should avoid. Below, I share the five best polarizing filters you can buy in 2023, including picks for all budgets and experience levels.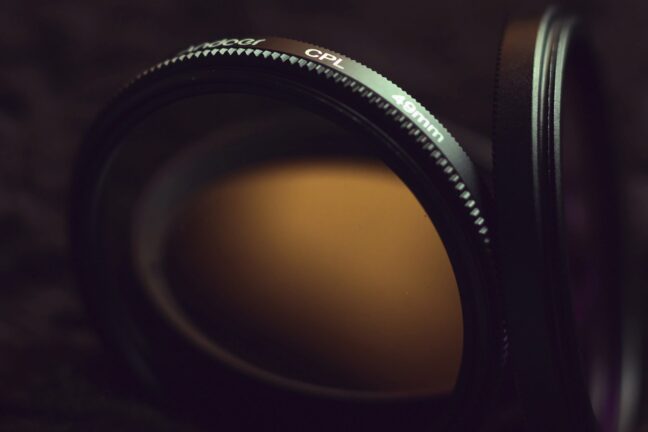 Our Top 3 Picks:
Images from Amazon
Hoya HD Circular Polarizing Filter
Our Pick
Boasts a nice mix of quality and value; good for enthusiast photographers.
B+W F-Pro Kaesemann Circular Polarizing Filter
Also Great
Quality glass at a high price; great for serious landscape photographers.
Hoya Alpha II Circular Polarizing Filter
Budget Pick
Decent optical quality for a low price.
When you buy through links on our site, we may earn a commission at no cost to you. We evaluate products independently. Commissions do not affect our evaluations.
What Is a Polarizing Filter, and Why Do You Need One?
Without getting too technical, a polarizer filters out certain types of light, which reduces reflections and haze in images.
Landscape photographers love the polarizing effect. For one, it makes colors appear more saturated, which is especially noticeable when photographing leaves. Look at this unpolarized shot: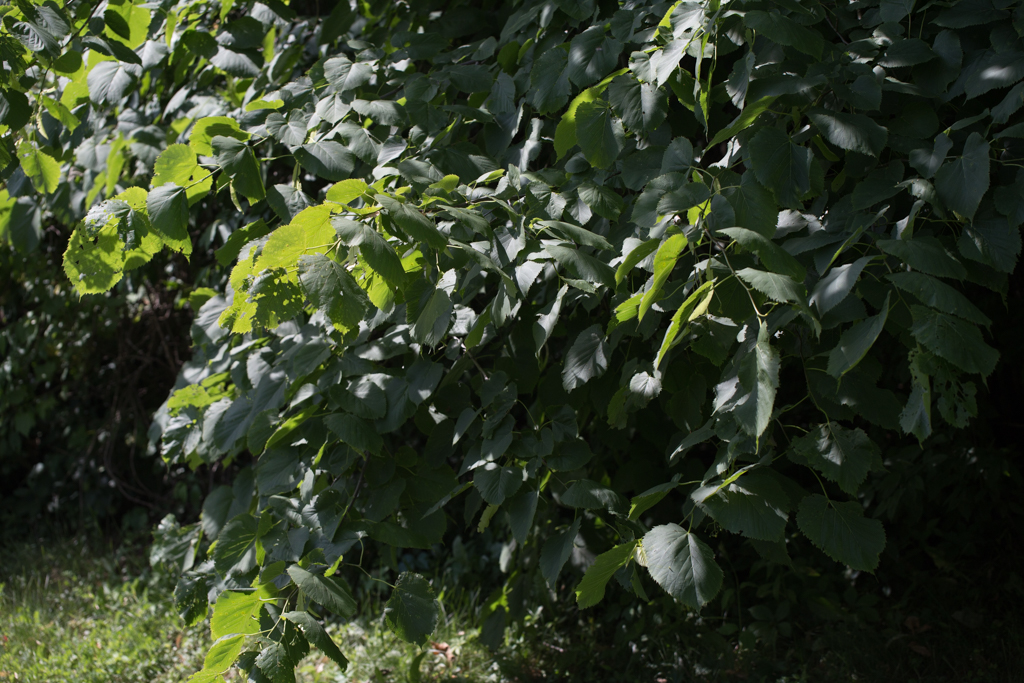 And compare it to this next photo, taken just seconds later, after I added a circular polarizer to my lens: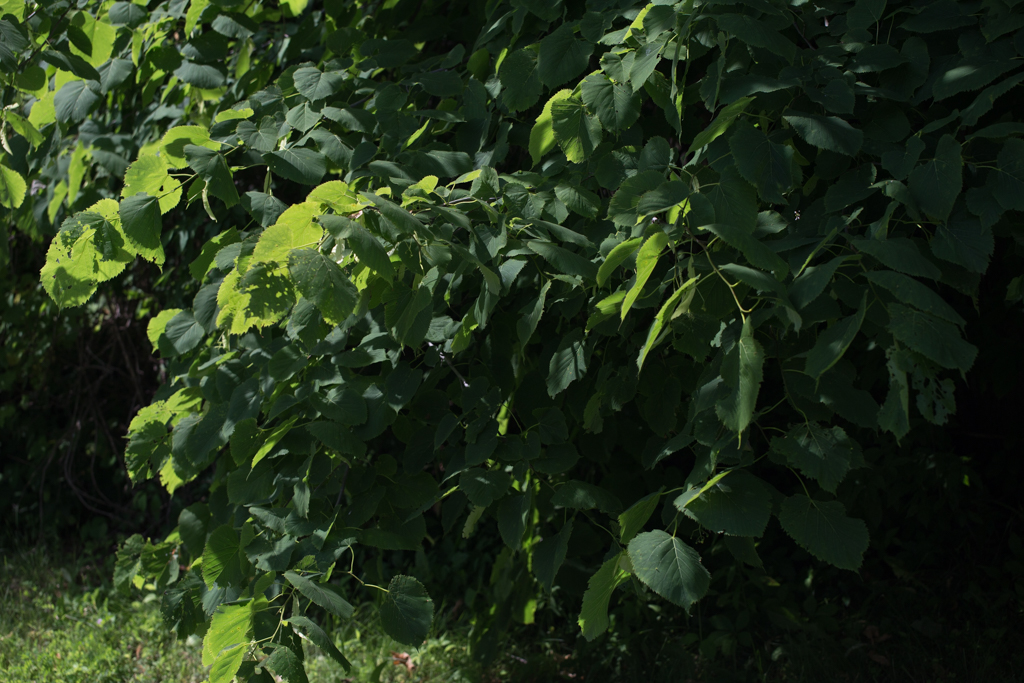 The reflections on the leaves disappeared almost completely, revealing a deeper green color underneath.
Polarizers also remove unwanted reflections from the surface of water. It's how landscape photographers capture images like this, where you can see straight down to the bottom of the lake: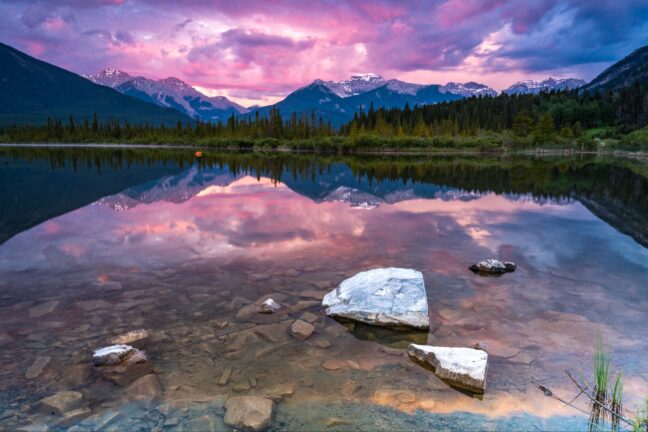 Now, polarizers do have one unpleasant side effect: They cut down on light transmission. Every time you place a polarizer in front of your lens, you lose some light. And while you can counteract this problem by lengthening your shutter speed, this approach will limit your ability to capture sharp handheld shots. (In other words, if you're using a polarizer regularly, then a tripod is a must-have accessory.)
At the end of the day, polarizers are incredibly useful if you're aiming to capture beautiful images of water or fall foliage. But if you're looking to shoot high-quality street photos, portraits, or events, a polarizer will primarily just detract from your shots – you'll be forced to compensate for the reduced light transmission without getting any significant benefit.
How to Choose the Best Polarizing Filter
When it comes to selecting a polarizing filter, you have a few factors to think about:
Glass quality
Metal quality
Light transmission
Circular versus linear
Size
Glass Quality
Camera filters are generally made of glass. And while high-quality glass will help you capture sharp photos, low-quality glass can ruin your images.
Unfortunately, there's no easy way to evaluate the quality of a filter's glass, short of testing it in the field. Just keep in mind that you get what you pay for.
Note that some filters come with coatings. These have a variety of purposes, such as reducing glare, maintaining contrast, and preventing scratches. Broadly speaking, coated filters are better than uncoated filters.
Metal Quality
Filter threads are made out of metal. The weaker the metal, the more likely it is that the filter will break.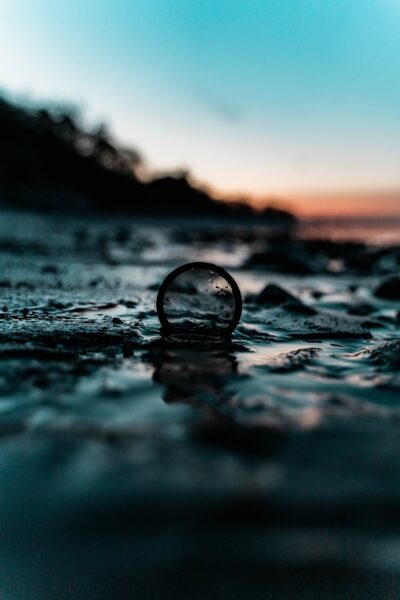 Lower-quality filters are made from aluminum, which is bendable and easily dented. Higher-quality filters are made from brass, which is much stronger and can handle significant abuse.
Light Transmission
When you mount a polarizing filter onto your lens, some of the light will be blocked. The more light that's blocked, the more you have to increase your exposure to compensate for the lost light and the more difficult it becomes to capture sharp, low-noise images.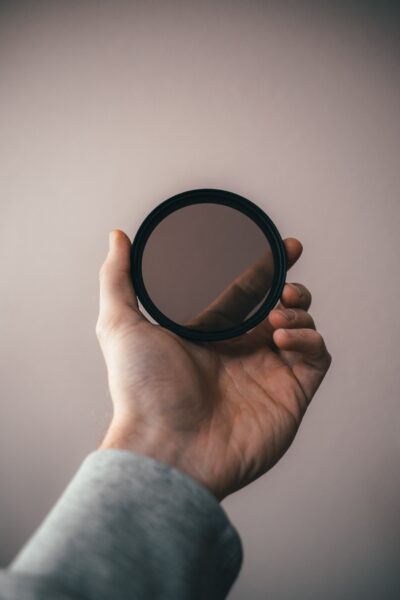 Low-quality polarizing filters block a lot of light, while high-quality polarizing filters allow most light to pass through. These high-transmission filters are generally more expensive, but for many photographers, they're worth the extra money.
Circular Versus Linear
There are two types of polarizing filters: Circular polarizers and linear polarizers.
Unfortunately, linear polarizers don't work with autofocus lenses. The light they produce interferes with modern autofocus systems, which means you can only focus manually.
Years ago, linear polarizers were common – but since nearly every recent lens boasts autofocus technology, they've dwindled in popularity. I highly recommend choosing a circular polarizer. That way, you can use autofocus (or manual focus) as needed.
Size
Unfortunately, a single polarizing filter probably won't work on all of your lenses. Each lens has a filter thread size, which varies from product to product, and a polarizer won't mount correctly to your lens unless the thread size and the filter size match.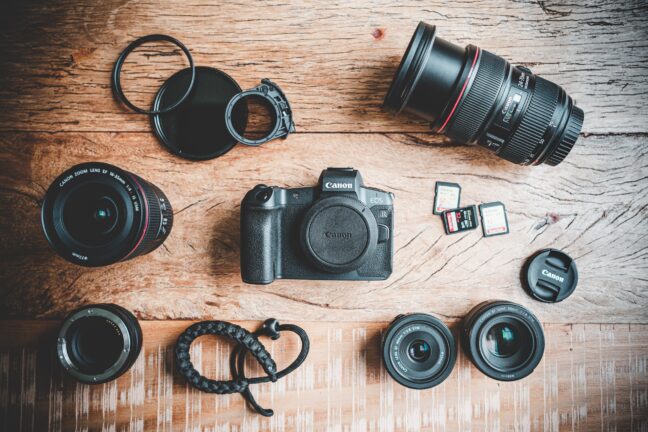 So before purchasing a polarizer, check your lens filter thread sizes. I'd recommend considering which lenses you use most frequently for landscape photography, then start by purchasing a polarizer for each of those lenses. You can build up your filter collection from there.
The 5 Best Polarizing Filters in 2023
Now that you understand the factors affecting a polarizing filter's quality, it's time to look at your different options:
1. Hoya HD Circular Polarizing Filter
Our Pick
The best polarizer for enthusiasts
The Hoya HD Circular Polarizer is reasonably priced, well built, and offers solid image quality. What more could you want?
Pros
Smooth operation
Decent price
Sharp results
The Hoya HD Circular Polarizing filter offers a nice mix of quality and value, which makes it my favorite filter on the market in 2022.
The glass is well made; in my experience, lens sharpness with and without this polarizer is pretty consistent, even at the corners of the frame. The glass is also coated to make it scratch-resistant, oil-repellant, and water-repellant, which helps if you do a lot of outdoor shooting in rough conditions.
The Hoya circular polarizer is easy to use. Simply twist the outer portion of the filter to adjust the polarizing effect, and watch as the scene changes in real time. That way, you can evaluate the results through your camera viewfinder and make snap decisions regarding how much filtering you want to see.
Light transmission is decent. You shouldn't have too much light loss when using the Hoya HD, which is important for low-light shooting. Unfortunately, the frame is aluminum, not brass, which makes the filter less durable overall.
The Hoya HD Circular Polarizing filter will help you make forests look green and lush, water deep and clear, and skies an intense blue. It's the perfect companion for landscape photographers, and it also comes in handy when shooting macro and even cityscape scenes.
2. B+W F-Pro Kaesemann Circular Polarizing Filter
Also Great
A great professional option
This B+W circular polarizer will impress even the most serious landscape shooters – though it doesn't come cheap.
Pros
Amazing quality
Brass construction
Great light transmission
If you have a bit more money to spend, you'll appreciate the B+W F-Pro Kaesemann Circular Polarizing filter, which offers high-quality glass for an admittedly heftier price.
B+W is a premium brand, and this filter doesn't disappoint. Light transmission is good – the filter reduces brightness by about 1 to 1.5 EV – so you won't have to worry too much about handholding in low light.
The glass itself is high quality and includes a scratch-resistant coating, plus it repels dirt and water. The polarizer does its job well, cutting down on reflections and helping you capture beautiful scenes of water, foliage, and more.
And unlike the Hoya reviewed above, the metal is a much less bendable brass, so you won't have to worry about it coming in contact with the occasional hard surface. (I've had issues with bent filters getting stuck on the front of my lenses; trust me, you don't want that to happen!)
The B+W circular polarizer is on the expensive side. But for the more serious landscape photographer – especially landscape photographers who are tough on their gear – the price is worth it.
3. Hoya Alpha II Circular Polarizing Filter
Budget Pick
Good quality on a budget
The Hoya Alpha II is a greater starter filter; while the quality isn't outstanding, the polarization effect will satisfy beginners.
Pros
Very cheap
Decent-quality glass
Acceptable build
Cons
No glass coatings
When it comes to filters, you generally get what you pay for – but there are a few decent budget options, including the Hoya Alpha II Circular Polarizing filter. It's (far) less than half the price of the B+W filter listed above, and it'll do a solid job, though it does come with several drawbacks.
For instance, the frame is aluminum, not brass, so the filter is less likely to survive an accident in the field. (As long as you're careful, though, you shouldn't run into any issues.)
The glass is also uncoated, which means you get no scratch resistance, no protection from glare, and no water repulsion. Like a brass frame, these features aren't essential, but they'll limit the filter's capabilities, and you'll need to treat it well if you plan to use it regularly.
Bottom line: The Hoya Alpha II will give you reduced reflections for a fantastic price. I don't recommend it for professionals or even serious amateurs, but if you're looking to test out circular polarizers and don't have much to spend, the Alpha II is a good choice.
4. Nikon Circular Polarizer II Filter
A high-end choice
As you'd expect from a Nikon product, the Circular Polarizer II offers excellent build and image quality. For serious landscape shooters, it's likely worth the cost.
Pros
Amazing glass
Easy to use
No loss of sharpness
The Circular Polarizer II is made by Nikon, so it's hardly surprising that it's one of the more expensive filters on this list.
Fortunately, the cost is warranted. The glass is top-notch, the colors are stellar, and the image quality is high, which is exactly what you want in a professional-grade polarizing filter.
You can easily rotate the front filter element to change the effect. Want to eliminate reflections? Give this polarizer a quick twist. Want to bring the reflections back? Another twist and it's done.
I like how high quality this Nikon circular polarizer actually feels; while the frame is made from aluminum, it's thin but strong. The filter also contains multi-coated glass for improved durability and sharpness.
Note: The Circular Polarizer II is a Nikon product, but you can use it with lenses from all brands and get the same results. For enthusiast photographers, the quality may not justify the price, but for professional landscape photographers, this filter is a stellar option.
5.
Tiffen Circular Polarizing Filter
A bargain for beginners
This Tiffen filter isn't exactly top quality, but it's a good pick for those just starting out.
Pros
Popular brand
Inexpensive
Decent image quality
If you're on a budget, there's one last filter you might want to consider: the Tiffen Circular Polarizer.
This Tiffen polarizing filter does a decent job of reducing reflections and saturating skies. I did notice a slight vignette in test images, but if that bothers you, it's easy to edit out.
Image quality is good but not great. With the Tiffen Circular Polarizer on my lens, files showed a slight drop in sharpness and contrast. Whether this is a problem depends on your needs; you probably won't see much difference in small JPEGs prepared for social media, but if you plan to make large prints, I'd recommend considering a different option.
Like competitors in its price range, the filter's frame is made out of aluminum, not brass, and the filter itself is quite thin. This means you want to avoid giving it too much of a beating, though you shouldn't run into problems during basic everyday use.
All in all, the Tiffen Circular Polarizing filter is a decent option for beginners on a budget. It's not a top-of-the-line product, but it does a solid job for the price.
Pick a Polarizer and Start Shooting
By now, you should have a sense of the best circular polarizing filters available today. It's tough to go wrong with any of our top choices, but if you're still struggling to pick, let me give you a brief rundown:
If you want good quality at a decent price, go with the Hoya HD Circular Polarizing filter – but if you're a more serious photographer with money to spend, grab the B+W F-Pro Kaesemann Circular Polarizing filter instead.
And if you're just looking to try out a circular polarizer, consider the Hoya Alpha II. It has flaws, but it'll enhance your landscape photos without breaking the bank!
---
Disclosure/Disclaimer: As an Amazon Associate, we earn from qualifying purchases. Certain content was provided "as is" from Amazon and is subject to change or removal at any time. Product prices and availability: Amazon prices are updated daily or are accurate as of the date/time indicated and are subject to change. Any price and availability information displayed on Amazon.com at the time of purchase will apply to the purchase of this product.