A UV filter is a great addition to any lens. While many modern cameras are unaffected by UV wavelengths, a UV filter offers significant protection for the front element of your lens. With one of the best UV filters on the market, you can ensure your lens doesn't get scratched, and you can reduce the chances of chips and cracks occurring in the event of an accidental fall – all without compromising on image quality.
Below, I've shared a handful of excellent UV filters, including both high-end and affordable options. I recommend buying the highest-quality model you can afford, but even some of the cheaper UV filters do a great job.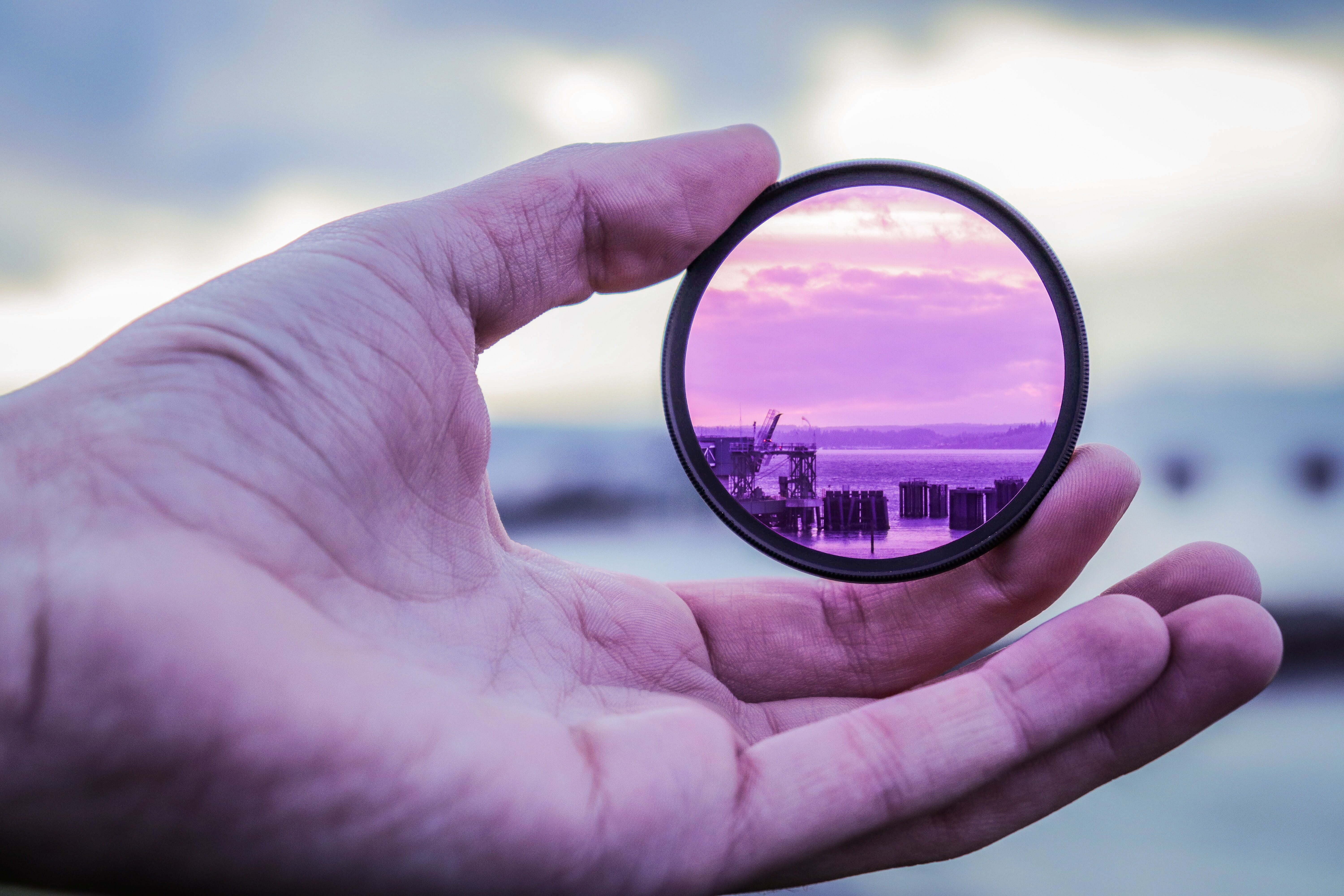 When you buy through links on our site, we may earn a commission at no cost to you. We evaluate products independently. Commissions do not affect our evaluations.
1. Hoya HD3 UV Filter
Our Pick
A premium UV filter for consistently stunning photos
The Hoya HD3 is one of the best filters on the market. This premium filter offers solid protection and great optics.
Pros
Good light transmission
High-quality protective multicoatings
Durable
The Hoya HD3 UV Filter may be relatively expensive, but it boasts excellent light transmission and UV filtering. Hoya is known for its wide range of UV filters, and this version features top-quality coatings that help provide excellent color balance and good resistance to lens flare.
This Hoya filter is one of the best for filtering out UV light while maintaining 99.7% visible light transmission. There are no signs of vignetting, which is essential if you need a consistent exposure from corner to corner. Images shot with the filter show no degradation in image quality, and the filter works great in bright light conditions.
It's also a good option if you're trying to balance quality and price. We recommend this filter for any type of high-quality lens, and while it's not as cheap as some of the options on this list, you do get what you pay for.
2. B+W 010 UV-Haze MRC Nano Filter
Also Great
A high-quality option for ultimate protection
You'll love the protection this filter offers your lenses. It provides ultimate versatility for photographers who may want to utilize other accessories.
Pros
Durable brass thread
Protective multicoatings
Easy to clean
Cons
Less effective UV reduction
B+W is another well-regarded filter brand, and its filter glass comes from the well-known Schott company. The standout features of the B+W 010 UV-Haze MRC Nano Filter are the 16-layer multi-resistant nano-coatings and anti-reflective coatings. These coatings protect the front element from environmental nasties such as dirt, dust, and the occasional human fingerprint.
The filter does a great job of removing blue casts from images, and the brass filter ring will prolong the life of the filter while stopping it from jamming tightly onto the front of your lens. The filter also has an internal thread in case you want to add additional filters on top.
The B+W UV filter has a high build quality and offers 98.2% visible light transmission. The filter also displays literally no edge darkening no matter the lighting scenario. It is a touch behind in UV reduction when compared to the Hoya model above, but if you are using it solely as a front-element protector, it is more affordable and won't degrade image quality.
3. Hama UV Filter 390
A basic filter offering great value for money
Equipped with plenty of solid features, the Hama UV Filter 390 is a great option at a slightly more affordable price.
Pros
Good price
Impressive light transmission
Solid image quality
Cons
Can be difficult to clean
The UV Filter 390 is a basic option in Hama's lineup. But the UV HTMC 390 also represents excellent value for money given its UV and protection properties.
The filter comes equipped with multi-layer antireflective coatings that produce neutral colors and reduce haze. Hama also produces the filter in various sizes.
This Hama filter displays excellent visible light transmission and very good UV reduction considering its price point. The HTMC coatings decrease lens flare, but the front of the filter is slightly harder to clean than the Hoya and B+W filters listed above. However, the Hama provides excellent value for money and does a great job of protecting the front lens element.
4. Gobe 3Peak UV Filter
Great for eco-conscious photographers
Interested in helping the environment? For every Gobe 3Peak filter you buy, a tree is planted!
Pros
Premium alloy construction
Good light transmission
Reasonable price
Cons
UV reduction isn't great
The Gobe 3Peak UV Filter strikes a nice balance between quality and price. The filter is supplied with eco-friendly outer packaging, and the company promises that a tree will be planted with every purchase. The filter also comes with a microfiber cloth for cleaning purposes.
This is a "3Peak" filter, which means that it has a 16-layer nano-coating and is made from German Schott B270 glass. (The "1Peak" version sports a 12-layer nano-coating and is made from Japanese AGC glass.
This filter provides 99.6% light transmission, so you get decent UV protection at a reasonable price point. The 16-layer multicoating does a good job of keeping lens flare in check while also ensuring colors are accurate.
The filter itself is made from magnalium alloy, a mix of 95% aluminum and 5% magnesium. The metal feels extremely strong but is also very smooth when screwed onto the front of a lens. The filter is available in sizes from 37mm all the way up to 86mm.
5. Hoya PRO1 Digital UV Filter
Another winner from the Hoya line
This is a fantastic filter for an affordable price, and it sports Hoya's top-notch filter technology.
Pros
Good light transference
Easy to clean
Low-profile design
Cons
Coatings could be better
It's no surprise that Hoya has another entry on this list as the company produces a vast array of filters at different price points. The Hoya PRO1 Digital UV Filter provides professional levels of UV reduction while also protecting the front lens element.
This filter boasts multicoatings designed to reduce lens flare and ghosting. It also offers a black Almite frame as well as black-rimmed glass for reducing light reflections around the filter edge. You also get a knurled-edge frame for easy fitting and removal.
This Hoya model displays very good light transmission while also providing nice UV protection. In many ways, the Hoya PRO1 strikes a solid balance between professional-level features and cost.
6. Waka MC UV Filter
A cost-effective option for all-around protection
This Waka filter is ridiculously cheap, yet the quality is surprisingly decent.
Pros
Good compatibility with various thread sizes
Affordable option
Reasonable quality
Cons
Not as high-spec as other models
The Waka MC UV Filter is aimed at those who want a cost-effective UV filter that also provides good levels of protection. This UV filter features a slim profile, a 16-layer multicoating, and up to 99% light transmission. The filter is also available in many different sizes, from 49-82mm.
The slim profile does a great job of providing literally no light falloff in the corners and works very well with wide-angle lenses. Considering the very cheap price of this filter, it's an excellent way to protect your lenses and reduce haze, flare, and ghosting without breaking the bank.
7. Kodak UV Filter
A trusted brand in the photography market
The Kodak UV filter is cheap, it doesn't degrade sharpness, and the build quality is excellent. What more do you need?
Pros
Good price
Premium materials
Strong UV light filtration
Cons
More difficult to clean
When we come across a renowned camera brand in the filter arena, we know it's worth checking out. The Kodak UV Filter certainly has plenty of great features. It has an 18-layer nano-coating to protect against water, dirt, and scratches. The filter is also made from premium German Schott glass for improved light transmission and reduced ghosting and flare.
The filter frame is made from lightweight aluminum with a very low profile, which is ideal for wide-angle lenses. The Kodak filter provides 99% light transference and UV protection with no light falloff in the corners and minimal surface reflections. There is also an internal thread for stacking multiple filters.
Basically, you get a well-priced product that offers good UV filtering, solid build quality, and nice lens protection.
8. Neewer MRC UV Filter
A decent-performing low-cost option
This Neewer filter will protect your lens and do a decent job of reducing UV light; it's a great pick for beginners or photographers on a budget.
Pros
Affordable
Good haze reduction
Solid build quality
Cons
Only offers basic features
Neewer isn't exactly the group most folks think of when it comes to lens filters. But the company supplies a wide range of camera accessories from beginner tripods to continuous lights, so I thought it would be interesting to check out how this Neewer MRC UV Filter performs.
And it genuinely does offer a lot of bang for your buck! It has 99.8% light transmittance and features numerous coatings to reduce the likelihood of scratches. These coatings also work to reduce optical issues, so you won't have to deal with significant haze or vignetting. From a physical standpoint, the filter feels well made and works well as a lens protector.
If you need a cheap filter to handle UV light or a basic protector for your lenses, this Neewer option is a great buy.
9. Tiffen UV Filter
A budget pick for kit lenses
This is a well-priced option for beginner photographers. The quality is pretty good, too!
Pros
Reasonable price
Decent performance
Good for lens protection
Cons
Not as good as more expensive models
Tiffen offers surprisingly good-quality filters for a low price, and this basic Tiffen UV Filter is no exception. It offers protection against dirt and scratches and comes in a variety of sizes. It also has a low profile so you can use it on wide-angle lenses, and it does a solid job of filtering out UV light.
Some people have reported lots of ghosting in certain conditions and even a reduction in sharpness. I haven't experienced any of these problems, but the overall results aren't quite as impressive compared to higher-priced models.
However, if you're a beginner and you only need a UV filter to act as a lens protector, then this Tiffen model is a reasonable option.
10. Amazon Basics UV Filter
An affordable Amazon option
For photographers on a strict budget, this Amazon Basics filter is an option worth considering. It provides all the basics, and the image quality isn't bad, either.
Pros
Decent image quality
Really affordable
Neutral colors
Cons
No protective coatings
Normally, I wouldn't consider recommending an Amazon Basics UV Filter, but this one is surprisingly good for the price. It doesn't feature any of the fancy multicoatings like the more expensive filters on this list, nor does it have the same UV-reduction capabilities. But the filter doesn't damage image quality and produces no artificial coloration.
More than anything, the Amazon Basics model is a worthwhile front-element protector. For those on a very limited budget, this filter is a great way to protect the front of your lenses.
What to Look for in a UV Filter
Here are a few points to bear in mind when determining the perfect UV filter:
Size
Before buying a filter, note the filter thread size of your lens. Lenses don't always have this measurement stamped on the barrel, but you can always consult the manufacturer's website.
Profile
Slim profile filters work best for wide-angle lenses. It's also worth noting if a UV filter has a thread for stacking other filters on top.
Build and Image Quality
As most UV filters double as lens protectors, they should ideally have a solid metal construction and high-quality coatings. The higher the light transference abilities, the better. How well the filter copes with flare and ghosting is also important, as is the filter's tendency to produce vignetting in the corners of the frame.
Pick a UV Filter to Improve Your Images
Some people shy away from UV filters as they never want to degrade the light traveling through their expensive lenses. But while image degradation can be a problem with the cheapest UV filters, the best options can improve image quality in certain cases and provide essential lens protection.
One thing to bear in mind is that a UV filter can always be removed from your lens. If you have a UV filter for each of your lenses, you at least have the option of using them – and they may just save your lens from serious damage!
---
Disclosure/Disclaimer: As an Amazon Associate, we earn from qualifying purchases. Certain content was provided "as is" from Amazon and is subject to change or removal at any time. Product prices and availability: Amazon prices are updated daily or are accurate as of the date/time indicated and are subject to change. Any price and availability information displayed on Amazon.com at the time of purchase will apply to the purchase of this product.