Photo & Video Accessories Category
NEW Photo & Video Accessories Posts
Most Popular Accessories Posts
General Accessories Posts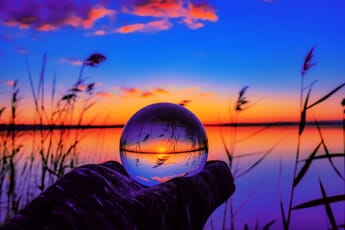 The 7 Best Lensballs You Can Buy Right Now
Published in
Accessories
2 years ago
Lensball photography can be a fun way to capture a new perspective. Get started with one of the best lensballs on the market!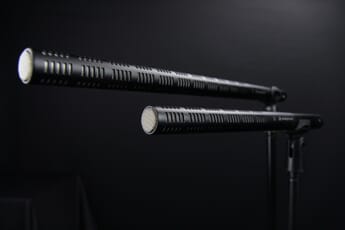 Best Shotgun Mics (6 Bestselling On-Camera Microphones for DSLR and Mirrorless Cameras)
Published in
Accessories
3 years ago
We compare and review the top shotgun mics for DSLR and mirrorless cameras to help you choose the best external microphone for your videos.
Our Accessories' category covers various types of photography equipment. Please visit our dedicated sub-categories for more photo and video accessories tips and buying guides:
Discover Photo Accessories in PhotoWorkout
Welcome to the Photo & Video Accessories category at PhotoWorkout.com, your ultimate destination for discovering the finest camera bags and straps, cutting-edge lighting & studio equipment, high-performance tripods & gimbals, reliable photo storage solutions, and essential lens filters. Whether you are a seasoned professional or just starting out on your photographic journey, our in-depth reviews, comparisons, and tips will help you make informed decisions to elevate your photographic endeavors.
Embark on exciting photographic adventures with our best camera backpacks recommendations, ensuring your equipment is always safe, organized, and at the ready. Navigate through the wide array of camera straps and bags available in the market, from budget-friendly options to top-tier products.
Illuminate your creative work with our Lighting & Studio category, offering advice on equipment like strobe lights, RGB lights, and light boxes, and tips on food photography lighting and more. For hobbyists or professionals seeking continuous or portable lighting, our guides on the best continuous lights and portable lighting kits will ensure your photos are always well-lit.
Perfect your stability and control with our expert insights on Tripods & Gimbals, from cutting-edge models like the Benro Theta to budget-friendly options under $100.
Keep your valuable work safe with our comprehensive guides to Photo Storage. Learn how to choose the best external hard drives for video editing or find the ideal SD card with our SanDisk Extreme vs Extreme Pro comparison.
Finally, enhance your imagery with our in-depth guides on Lens Filters. Learn the value of filters such as polarizers and UV filters, and choose the ones that suit your style.
At PhotoWorkout.com, our goal is to empower you with the knowledge and recommendations needed to enhance your photography. Stay tuned to our Photo & Video Accessories category for up-to-date, expert advice and product reviews.