Photography Lighting & Studio Category
Our Lighting & Studio category covers the latest and best lights and studio equipment you can buy in 2023.
Latest Lighting & Studio Posts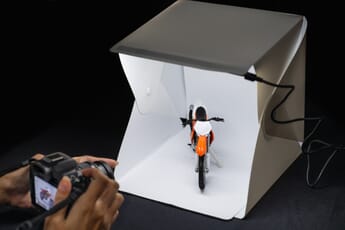 Best Light Boxes for Photography: Top 10 Picks in 2023
May 24, 2023
Our top 10 best light boxes for photography in 2023. Plenty of great options for pros and beginners on a budget.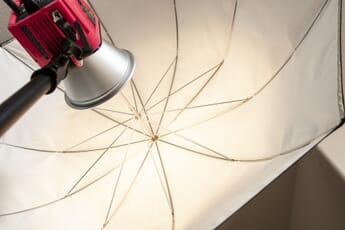 Best Strobe Lights for Photography: Our Top Picks for Well-Lit Photos!
February 11, 2023
Finding the perfect strobe light for photography can be tough. We offer a rundown of the best strobes on the market.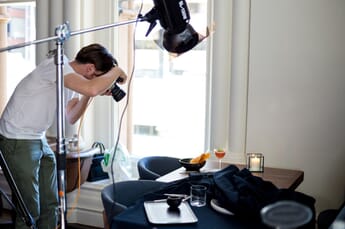 Best Lights for Food Photography: 7 Great Strobes, Light Boxes, and Kits
February 1, 2023
We share our favorite lighting options – from strobes to light boxes – to take incredible food photos, plus a few food photography tips!
Lighting & Studio Posts Ranked by Popularity
Discover Lighting & Studio Equipment on PhotoWorkout
Welcome to the Lighting & Studio category of PhotoWorkout.com, your ultimate resource for in-depth, trustworthy reviews and guides on the latest and best lights and studio equipment available in 2023. Our mission is to provide the highest quality content to help both professional and beginner photographers in selecting the ideal lighting and studio equipment for their needs.
Navigate our extensive range of posts such as the Top 10 Best Light Boxes for Photography where we detail our favorite choices for pros and those on a budget. Alternatively, check out our guide on the best strobe lights to ensure your photos are always well-lit, or delve into our favorite lighting options for food photography, with a few handy tips thrown in!
We also have detailed guides on niche topics such as the Best RGB Light for Photography, The Best Portable Lighting Kit, and The Best Battery Operated Picture Lights to highlight your photo prints and wall art.
For those delving into product photography, our best rotating stands for photography guide is a must-read. We also explore specialized gear such as ring lights for product photography and softboxes for speedlights.
As part of our commitment to provide a complete guide for photographers, we offer related categories such as Tripods & Gimbals, Bags & Straps, Photo Storage, and Lens Filters. Enjoy exploring PhotoWorkout.com for all your photography needs!