Photo & Video Storage Category
Our Photo Storage category covers the latest and best tripods and photo storage solution you can buy in 2023.
Latest Photo Storage Posts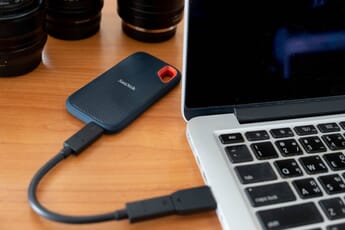 10 Best External Hard Drives for Photographers (Portable & Desktop)
3 weeks ago
Keep your photos safe and secure, whether at home or on the road. We compare the most reliable external hard drives for photographers.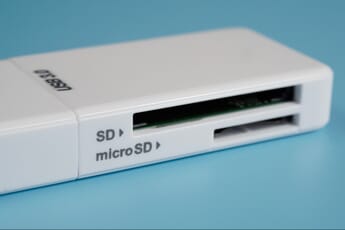 We Compared the Best SD Card Readers So You Don't Have To
January 25, 2023
Take it from us, SD Card Readers aren't all created equally! Read our full review and comparison of the best SD card readers out there.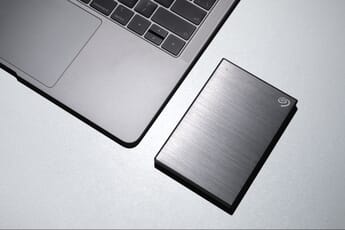 8 Best External Hard Drives for Video Editing
December 27, 2022
Find the best external hard drives for video editing. Top choices for beginners and pros to store video files.
Photo Storage Posts Ranked by Popularity
Discover Photo Storage Devices and Tips on PhotoWorkout
The Photo & Video Storage category at PhotoWorkout.com offers a comprehensive guide to the latest and best storage solutions available for photo and video assets in 2023. From comparing the best SD card readers to exploring the top external hard drives for video editing, we ensure that your valuable data is safe and accessible.
We delve into the subtleties of storage media with posts like SanDisk Extreme vs Extreme Pro – Which One to Buy?, where we compare two popular SD cards to help you choose the right one. We also highlight the best photo sticks for iPhone and Android to ensure your mobile photos are never lost.
In the quest for speed, we have identified the fastest Micro SD cards, perfect for 4K video and high-speed photography. Meanwhile, for those in need of more space, we've compiled a list of the best external hard drives for photographers in 2023.
Prints need protection too, and our roundup of the best photo storage boxes offers stylish ways to organize and protect your physical photos. And if CompactFlash cards are your go-to, our list of the best CompactFlash cards can help you make an informed decision.
Lastly, we haven't forgotten about DSLR users. Find the best storage media for your camera in our guide to the best SD cards for photography.
For related accessories and equipment, you may want to visit our Tripods & Gimbals, Lighting & Studio, Bags & Straps, and Lens Filters categories. In the world of Photo & Video Storage, we at PhotoWorkout.com are committed to bringing you the most reliable and current information to suit your needs.