A laptop is a great device for editing images, whether it's an on-the-go machine for quick travel edits or a primary computer for post-processing batches of photos in your home office.
Contrary to popular belief, you do not need an expensive high-spec desktop computer to use powerful photo editing software, nor do you need to shell out your entire life savings on a laptop packed full of unnecessary features. As you will see below, you can easily get a great laptop for photo editing on a budget (even if you only have a few hundred dollars to spend)!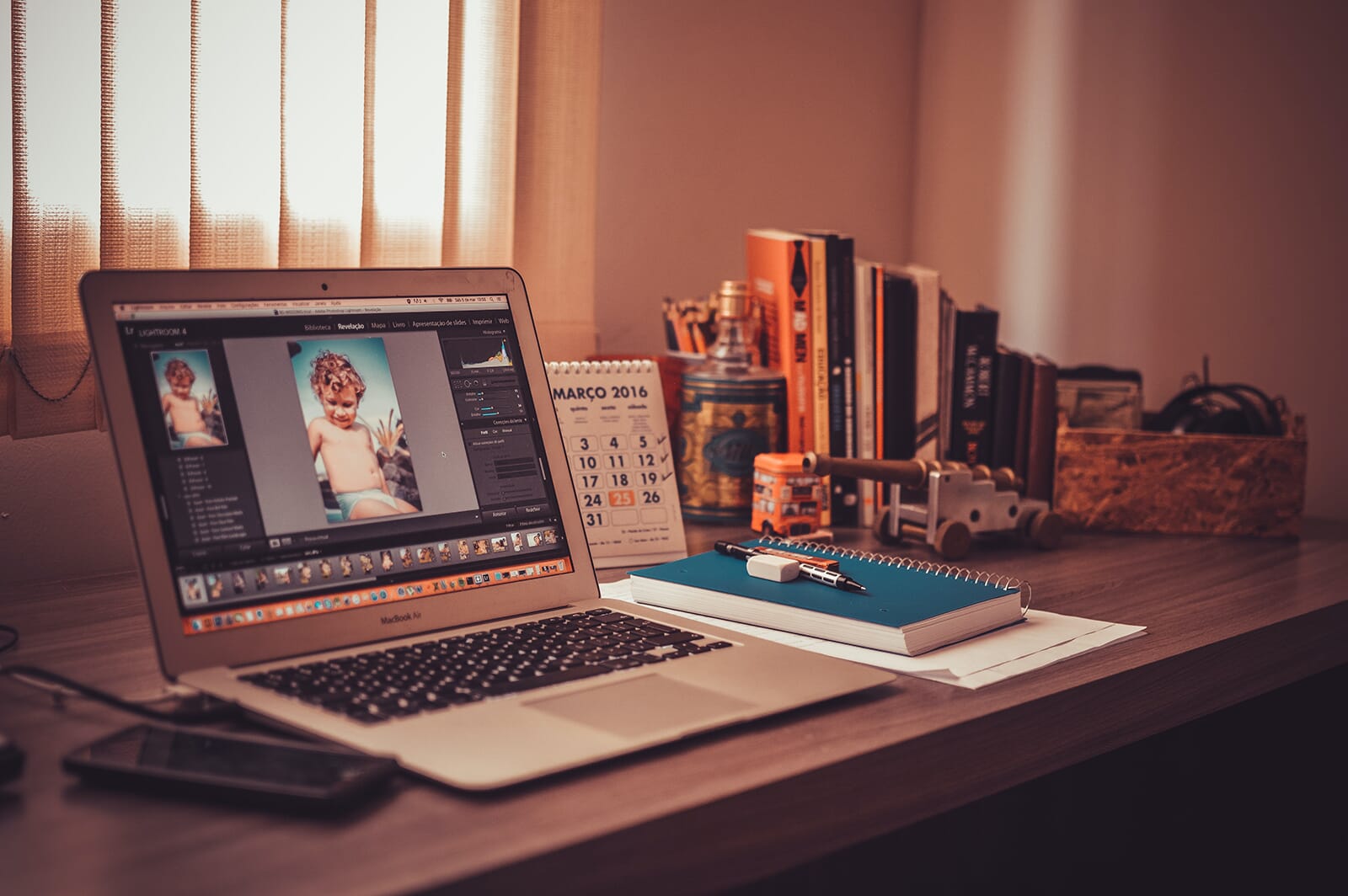 The Best Affordable Laptops for Photo Editing:
When you buy through links on our site, we may earn a commission at no cost to you. We evaluate products independently. Commissions do not affect our evaluations.
1. Dell Inspiron 15 3511
Our Pick
Great for effective work
The Dell Inspiron 15 should allow you to work quickly and effectively even with large uncompressed files and large photo collections.
Pros
1 TB PCIe NVMe SSD storage drive
High-quality 15.6-inch 1080p HD display
16 GB of RAM
Cons
The Intel UHD graphics could be better
The Dell Inspiron 15 3511 is, simply put, the best laptop for photo editing on a budget today. It's an upgraded model over the 15 3000 and has a trio of core components that enable you to run powerful photo editing software without any issues.
There's the Intel Core i5-1035G1 processor with clock speeds of up to 3.6 GHz and 16 GB of DDR4 RAM, both of which will help when performing resource-hungry processes while editing. And the 1 TB PCIe NVMe SSD gives plenty of space for large photo collections but makes photo organization and access a quick process.
Aside from the specs, this laptop has a slim design, a full 1080p HD display, and a great array of ports. For example, it has an SD card reader, 2x USB ports, and an HDMI port!
2. HP Pavilion 2022
Also Great
Great for photo storage
The HP Pavilion has a 1 TB SSD, which allows for fast file transfers as well as easy management of large photo collections.
Pros
1 TB SSD to store uncompressed photos
16 GB of RAM
Quad-core processor
Cons
The Intel UHD graphics aren't outstanding
If you want a laptop that combines power and affordability, the latest version of the HP Pavilion is a great choice. For less than $500, you get a stylish machine that can run virtually any photo editing software thanks to its 16 GB of DDR4 RAM and 1 TB SSD.
Speedy editing is helped by the Intel Celeron Quad-Core processor, which boasts clock speeds of up to 2.6 GHz. Although not one of the top processors on the market, it should still be sufficient for intensive editing!
The screen also helps when viewing photos; you get 15.6 inches of real estate at a decent resolution. The bezel is small, and the screen has fantastic brightness at 220 nits. Lastly, the 1 TB SSD means you can store thousands of RAW photos and still have plenty of room for software and games.
3. Lenovo IdeaPad 3i
Great for editing and gaming
The Lenovo IdeaPad 3i has some incredible specs that make it ideal for high-end photo editing as well as gaming.
Pros
Dedicated NVIDIA GeForce GPU
Ultra-fast NVMe SSD
High-quality backlit keyboard
Cons
The processor is not the latest generation
The Lenovo IdeaPad 3i benefits from some upgrades compared to the standard IdeaPad 3 and is great for high-end photo editing. It has an Intel Core i5-11300H processor and 16 GB of DDR4 RAM; additionally, while some of the top budget laptops have onboard GPUs, this model has a dedicated NVIDIA GeForce GTX 1650 card, which is far superior.
You should also be able to store a large number of photos with the 512 GB SSD. All of these core components meant that you should be able to run the top Windows photo editing software like Adobe Photoshop Lightroom Classic, ON1 Photo RAW, and Capture One Pro, though this machine can also work for gaming and video editing.
The casing, screen, and keyboard all look fantastic, too. It has a backlit keyboard and the 15.6-inch full HD display will display your images in glorious detail. If you want to connect your camera or use an external hard drive, you have 2x USB-A ports, 1x USB-C port, and an HDMI 2.0 port. There is no card reader slot, but the laptop has Bluetooth and Wi-Fi and comes with Windows Home 11 installed.
4. HP Notebook 15 2022
Great for stylish photo editors
The HP Notebook 15 looks fantastic and is available in three colors, but it also offers nice components like an AMD Ryzen 5 5500U processor and 8 GB of RAM.
Pros
Stylish casing and keyboard design
Multiple USB and HDMI ports
Includes a 32 GB MicroSD card
Cons
The 256 GB SSD could be limiting
The HP Notebook 15 2022 model looks fantastic and is a great pick if you want a combination of style and power. The case looks fantastic and is available in three different colors: spruce blue, rose gold, or silver. It has a large, 15.6-inch screen and an ergonomic keyboard.
On the side, you can connect multiple devices like external drives and cameras. This is because the laptop has a multi-format SD card reader, a SuperSpeed USB-C port, a USB-A port, and an HDMI port. The computer even comes with a TiTac 32 GB MicroSD card, which makes it great value for the money.
The Notebook 15 has 8 GB of DDR4 RAM, but this can be upgraded to a maximum of 32 GB. Additionally, it has an AMD Ryzen 5 550U HexaCore processor and a 256 GB SSD. If you find the smaller SSD limiting, there are 512 GB and 1 TB options that don't bump the price up too much.
5. Microsoft Surface Go 3
Great for traveling
The Microsoft Surface Go 3 is great for traveling due to its compact size, touchscreen, and decent processing power.
Pros
Lightweight and compact design
High-quality touchscreen
Long battery life
Cons
Struggles to handle certain editing software
If portability is your main priority, then the Microsoft Surface Go 3 is an excellent buy. It is the smallest laptop on this list, and you could easily carry it in a backpack or a satchel. The screen is only 10.5 inches, but it looks great and has full touchscreen functionality.
You get a respectable 8 GB of RAM, an Intel Core i3 processor, and a 128 GB SSD. This hardware may not be enough to handle the most resource-intensive photo editing software, but it should cope fine with beginner and intermediate options like Lightroom CC.
We recommend getting the official keyboard as it magnetically connects to the laptop and will make photo editing much easier. If you're traveling and need to upload files or make edits on the go, the battery life will help you out. It lasts for up to 11 hours on a single charge and benefits from a fast charging process.
6. ASUS Vivobook 15
Great for large photo collections
The ASUS Vivobook 15 has a fantastic 1 TB SSD so you can easily store original uncompressed Raw photos directly from your camera.
Pros
1 TB PCIe NVMe SSD
20 GB of RAM
High-quality display
Cons
The graphics are not amazing
The ASUS VivoBook 15 combines style, functionality, and power to give everything you need for both photo editing and photo management. The laptop is slimline and has a durable keyboard that can withstand a great deal of pressure. There are also USB-C and HDMI ports, and it comes with Windows Home 11.
So you can use photo editing software like Lightroom and Capture One Pro, this laptop has 20 GB of DDR4 RAM and an Intel Core i3-11156G processor. You should easily be able to store original RAW files due to the 1 TB SSD.
We like the screen quality of this laptop, too. It has a full HD display and shows images with excellent colors, which are key components of a great editing laptop. While the screen is on the larger side, VivoBook 15 could still be comfortably used as a travel model thanks to its lightweight build.
7. HP Laptop 15 2022
Great for general home use
The HP Laptop 15 2022 can be used for some photo editing but is also a great general laptop for the family.
Pros
512 GB SSD
Powerful AMD Ryzen 5 5500U processor
Plenty of ports
If you want a well-rounded laptop for general home use and occasional photo editing, the HP Laptop 15 2022 could be the perfect pick. It has decent specs and should be able to run most editing software, including Affinity Photo and Photoshop.
You get 16 GB of DDR4 RAM, an AMD Ryzen 5 5500U processor, and a 512 GB SSD. If you feel the storage is lacking (which could be the case for larger photo collections), you can always purchase an external storage drive.
We like the connectivity you get with this laptop. It has a varied selection of ports, including 2x USBs and an HDMI port. Therefore, you can easily connect your camera or external hard drive. The case, screen, and keyboard all look great – even if the build quality isn't the best – and the design features a small bezel to maximize screen space.
8. Acer Aspire 5 2022
Great for business security
If you have a photography business, the advanced security features of the newest Aspire 5 will help protect your work.
Pros
Superb security features
20 GB of RAM
Backlit ergonomic keyboard
Cons
The processor isn't the latest generation
The newest version of the Acer Aspire 5 has some decent upgrades compared to the 2021 model. It still has a fantastic slimline design and full HD display, both of which should ensure the laptop is easy for you to use and give you an excellent viewing experience.
The 2022 version, however, has 20 GB of RAM for much more processing power. This is complemented by the AMD Ryzen 3 3350U processor and 512 GB PCIe SSD. These core components allow you to use plenty of process-hungry photo editing software including Photoshop and Lightroom.
If you plan to use the laptop for your photography business, the security features will give you great peace of mind. There is a biometric fingerprint reader and various Windows Hello sign-in options to prevent unauthorized access. This model also includes Windows 11 Home in S mode, which has a host of protective measures including phishing and malware detection.
9. HP Laptop 17 2022
Great for fast file transfers
The HP 17 includes a fast 1 TB PCIe NVMe SSD and an SD card reader for fast image uploading.
Pros
Built-in SD card reader
Solid performance
Multiple USB ports
Cons
The on-board Intel Iris Xe graphics could be better
The HP Laptop 17 is a well-priced device that gives you fantastic specs for editing. The unit looks great, has a sleek keyboard that's great for editing, and packs a 1080p HD screen so you can see images with superb clarity and detail.
Your photo editing software should run smoothly thanks to the 16 GB of RAM and 1 TB PCIe SSD. There is also an Intel Core i5 processor (1135G7) with four cores. The onboard Intel Iris Xe Graphics could be better, but this shouldn't have too much impact on your editing workflow.
You can easily connect external devices like your camera as the laptop has various ports, including two USB-A ports, an HDMI port, a USB-C port, and a headphone jack. There is also an SD card slot so you can transfer files directly to the fast PCIe SSD instead of needing to use a dedicated SD card reader.
Pick a Laptop and Start Editing!
You don't have to spend a fortune to get a great editing laptop. The options shared above all have superb specs and should be capable of running plenty of programs, including Lightroom Classic, ON1 Photo RAW, and Luminar AI.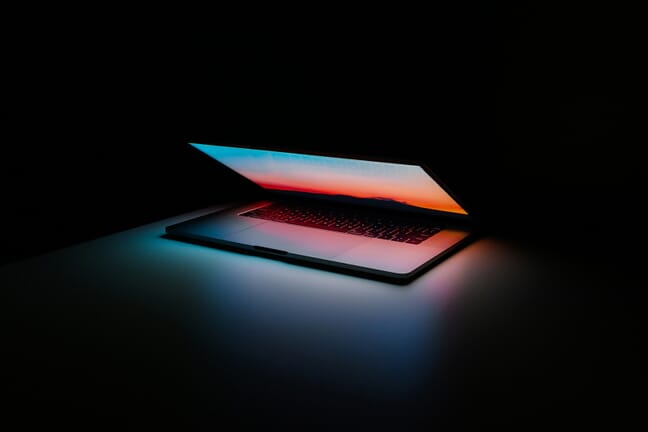 If you need lots of storage, models like the Dell Inspiron 15 3511 and the ASUS VivoBook 15 offer 1 TB SSDs and fast file transfer speeds.
Alternatively, the Microsoft Surface Go 3, the HP Pavilion 2022, and the Acer Aspire 5 2022 are ideal for travel, high-end photo editing, and improved security (respectively).
---
Disclosure/Disclaimer: As an Amazon Associate, we earn from qualifying purchases. Certain content was provided "as is" from Amazon and is subject to change or removal at any time.