While photo-editing software like Lightroom, Photoshop, and Luminar 4 offer an extensive range of features, they can often be tedious and slow to use. If you have hundreds of photos to edit, using only a standard mouse and keyboard can be time-consuming. A quick and effective fix for this problem is to purchase one of the best photo editing consoles or photo editing keyboards.
Images from Amazon
Devices like these have specific features that improve your editing process. If you regularly editing photos using post-processing software, you'll definitely find the best photo editing keyboards and consoles we have listed below beneficial!
When you buy through links on our site, we may earn a commission at no cost to you. We evaluate products independently. Commissions do not affect our evaluations.
Best Photo Editing Consoles
You may be unsure of what a photo editing console is. On first inspection, you may think its some kind of DJ mixing deck – and the functionality is similar. Photo editing consoles are dedicated devices that provide a high level of control over the editing process.
Where a standard keyboard has a QWERTY layout, an editing console usually has an array of sliders, dials, and buttons. These items are usually assigned to different editing functions like exposure, contrast, color grading, and even vignettes. Instead of using your mouse and keyboard, you can simply use the dials and sliders to edit photos with high precision.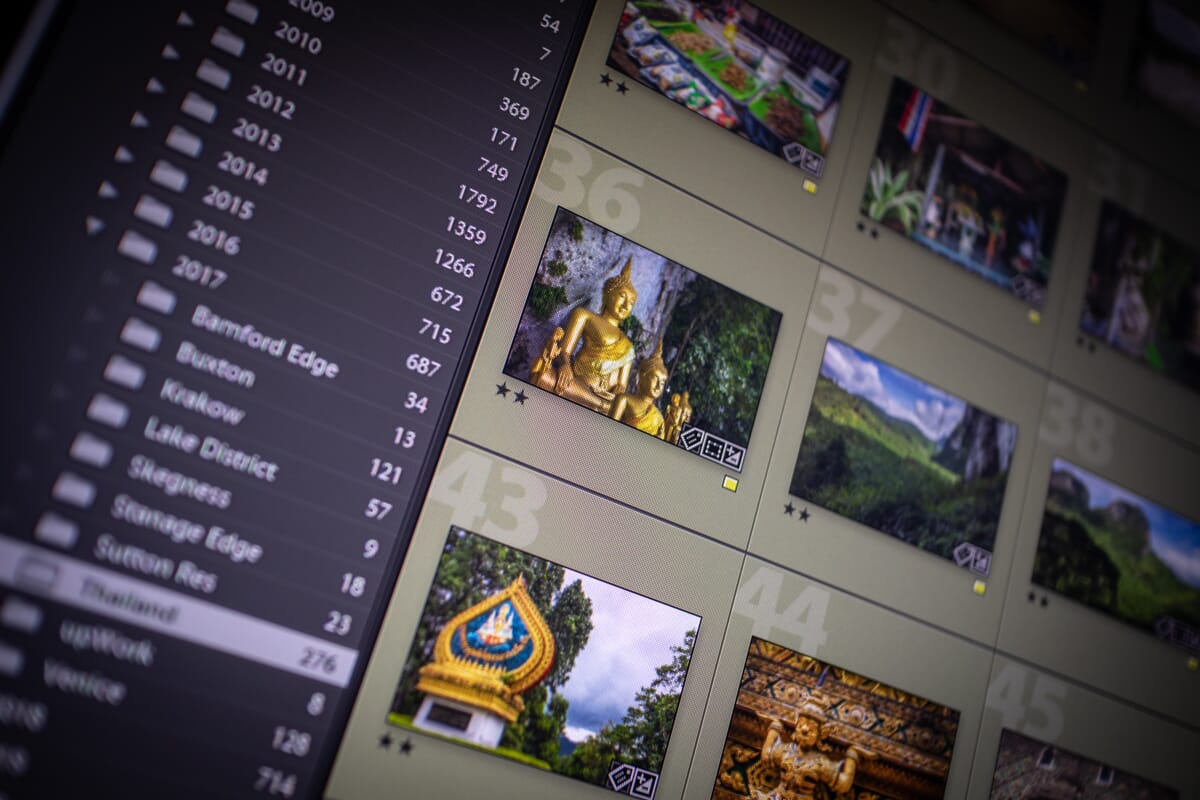 The best photo editing consoles aim to improve photo editing speed, but also give the user greater control and creativity over the process. We have listed our pick of the 5 best photo editing consoles below.
1. Loupedeck+
The Loupedeck+ is widely regarded as the best photo editing console available. It has a sleek design but is highly functional too. It is compatible with a range of software including Lightroom, Photoshop, Aurora HDR, and Capture One to name a few examples.
This device is ideal for novices and professionals. Novices benefit from the pre-set functions the console applies to its buttons. Alternatively, professionals benefit from the level of control and customization. And if you sit somewhere in between, you're still going to love this console!
There are plenty of sliders, dials, and buttons, and a master control device. You can fully customize these controls to suit your own editing style and needs.
Overall Winner
Excellent control and customization
The Loupedeck+ is often regarding as the best photo editing console
2. Palette Starter Kit Customizable Controller (
Discontinued

)

The design of the Palette might strike you as something you'd find on a crowdfunding page like Kickstarter. This editing console is composed of modular units that can be joined together thanks to the unit's magnetized design. But don't let this quirky concept trick you into thinking that's all this console is about. This is a top-quality editing console offering fast, yet precise, editing. All while utilizing easy to use buttons, dials, and sliders. The starter kit contains two buttons, a dial, and a slider which is perfect for basic photo editing.

Each module can be fully customized using the accompanying app for any function available in the supported software. Palette works with Lightroom, Photoshop, After Effects, Capture One, and a host of other Adobe programs.

If you find the starter kit limited, you can purchase additional modules and expand your Palette console to add additional functionality.
3. Tangent Ripple Panel
We love the simple and ergonomic design of the Tangent Ripple Panel. Tangent produces a vast selection of editing consoles – the Ripple is a mid-range product that we know you'll love.
The console offers a range of controls: three tracker balls with smooth, fluid motion, three scroll wheels, and several customizable buttons. Each of the items can be customized for a variety of editing functions. The tracking balls are ideal for changing color tones and gradients, whilst the dials could be used for basic parameters like exposure and contrast.
The balls and dials also have independent reset buttons which is a useful function. You don't have to worry about trying to reset dials manually.
Fluid ball control
The Tangent Ripple Panel is a simple device that has a range of customizable controls for Lightroom and other editing software
4. Tangent Wave 2
Building upon the design and functionality of the Tangent Ripple, the Tangent Wave 2 is a larger, more developed console with a wider range of features.
Like the Ripple, it has three tracker balls. It also has four dials and a host of customizable buttons. The tracker balls and dials offer excellent control and are extremely responsive.
The Tangent Wave 2 is admittedly more expensive, but for professional photographers and designers, this is certainly one of the best photo editing consoles available.
Fantastic design and editing features
The Tangent Wave 2 expands on the design of the ripple panel and provides additional buttons and features
5. Tourbox Photo and Video Editing Console
The Tourbox Photo and Video Editing Console is quite an interesting device. It can be used one-handed and almost looks like a video console controller. It is designed to be used in conjunction with either a mouse or a graphics tablet – one hand uses the console, whilst the other controls cursor movement.
It has a range of buttons and dials that can be customized for various functions in editing software. As you get used to the button layout, your editing speed and accuracy will increase exponentially.
The device is compact and can easily be transported.
If you're interested in this device, it is compatible with both Windows and iOS devices.
Simple design for one-handed usage
The Tourbox is an effective editing console that can be used in-conjunction with a mouse or graphics tablet
Best Photo Editing Keyboards
Whilst consoles offer amazing editing functionality, you may not require this level of customization and detail. The best photo editing consoles may only be suitable for professionals, or people who edit hundreds of images per week.
If you occasionally edit, or simply want a better device for your computer or tablet, why not consider the best photo editing keyboards instead? There are tons of keyboards that have special features and customizable controls that are perfect for photo and video editing.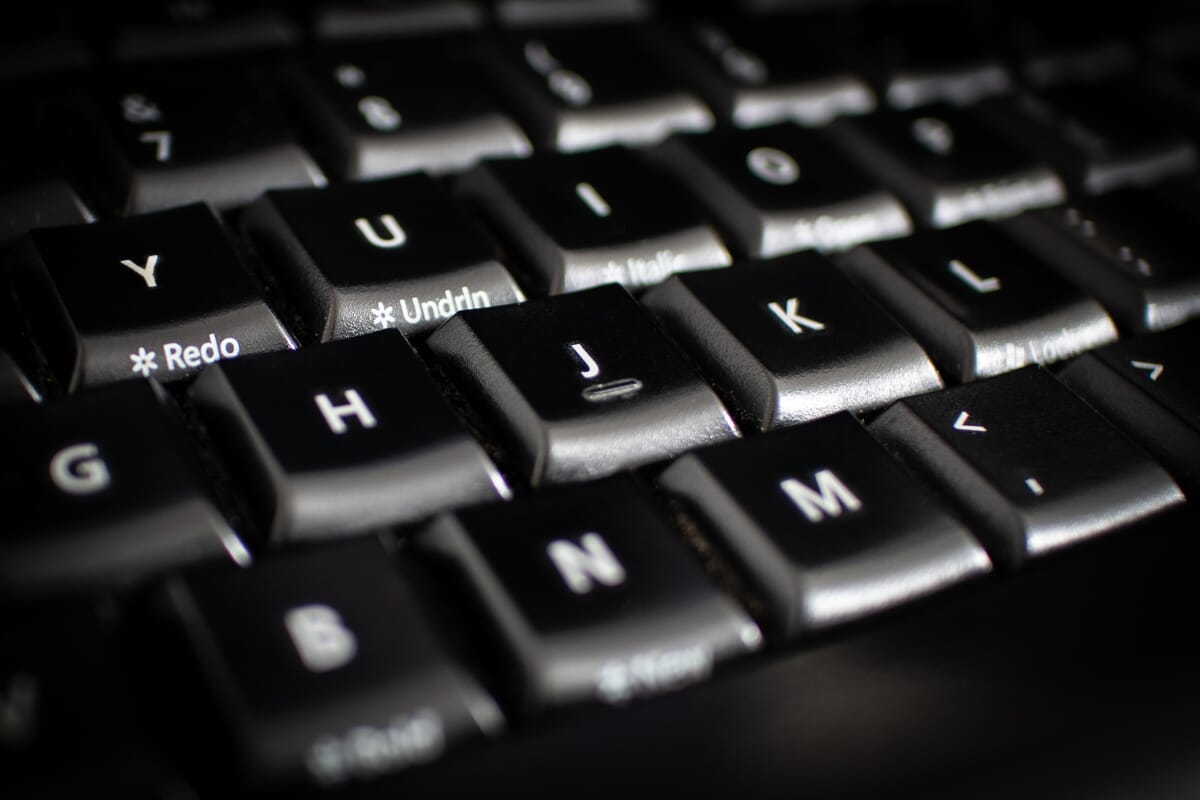 We have listed 5 of the best photo editing keyboards – we have included a few compact travel devices too, for those who like to edit on-the-go:
1. Moko Universal Foldable Keyboard
If you want a portable keyboard for travel usage, the Moko Universal Foldable Keyboard is a top choice. This amazing device can be folded in half and works with iOS, Windows, and Android devices. Furthermore, it is fully rechargeable so does not rely on batteries.
Although the keyboard does not have any customizable keys for editing, its portability and small size make it the perfect tool for editing whilst traveling – this is why we rate it as one of the best photo editing keyboards. You can simply pack it in your luggage or backpack and use it to make quick edits on-the-go.
Best portable option
Compact keyboard for travel editing
This small foldable keyboard is ideal to take with you on travels for convenient editing
2. Logitech Craft Keyboard
The Logitech Craft Keyboard combines superb design with brilliant functionality. Firstly, it looks fantastic and has a sleek design with increased key stability and a high-grade aluminum top bar. In addition, this keyboard has both a USB dongle for wireless usage and a USB port for a wired connection.
For photo editing, the best feature of this keyboard is the creative input dial. This can be customized for specific functions in different editing software like Lightroom or Photoshop. For example, you could configure the dial to control image scrolling or image contrast.
This simple dial, and the excellent design make the Logitech Craft one of the best photo editing keyboards available.
Brilliant scroll wheel
The Logitech Craft keyboard has a superb design and a customizable scroll wheel
3. Corsair K95 RGB Platinum
The Corsair K95 is generally considered to be a gaming keyboard. It is a mechanical keyboard that sounds amazing thanks to its clicking key mechanisms.
Aside from this, the keyboard has a brilliant ergonomic design that is comfortable to use for prolonged editing periods. You also get a stylistic full backlight system and light edge.
Editors will appreciate the 6 programmable macro keys on the left-hand side of this device. You can customize these buttons to perform various functions in editing software. These keys offer excellent control and can speed-up the editing process considerably.
Advanced gaming and editing keyboard
The Corsair K95 RGB Platinum looks amazing but is fantastic for photo editing usage
4. Microsoft Universal Foldable Keyboard
Microsoft has an excellent range of ergonomic keyboards suitable for photo editing. One such device is the Microsoft Universal Foldable Keyboard. This is another great device that could be used for those who edit on their travels.
Although a Microsoft product, this keyboard works with virtually any device including iPads, iPhones, Android devices, and of course, Windows devices.
The lightweight and thin design means this keyboard can fit in your pocket or any small bag – this makes it an ideal accessory for travel editing. Despite its small size, it still features a full-size keyboard layout for accurate editing.
Stylish and simple design
This simple foldable keyboard is another great option for on-the-go editing
Our last keyboard is a special device – the LogicKeyboard is designed specifically for use with Adobe Photoshop. This amazing device is one of the best photo editing keyboards due to its extensive color coding and shortcut mapping features.
The keys are color-coded and feature all the relating shortcuts for Adobe Photoshop. Remembering shortcuts is a pain – therefore, a keyboard that shows exactly what each shortcut is can save so much time and effort. It can improve your editing process ten-fold.
This amazing device has soft-touch keys and a USB connection. LogicKeyboard also has a range of other similar devices for other computer software too.
Best for Photoshop editing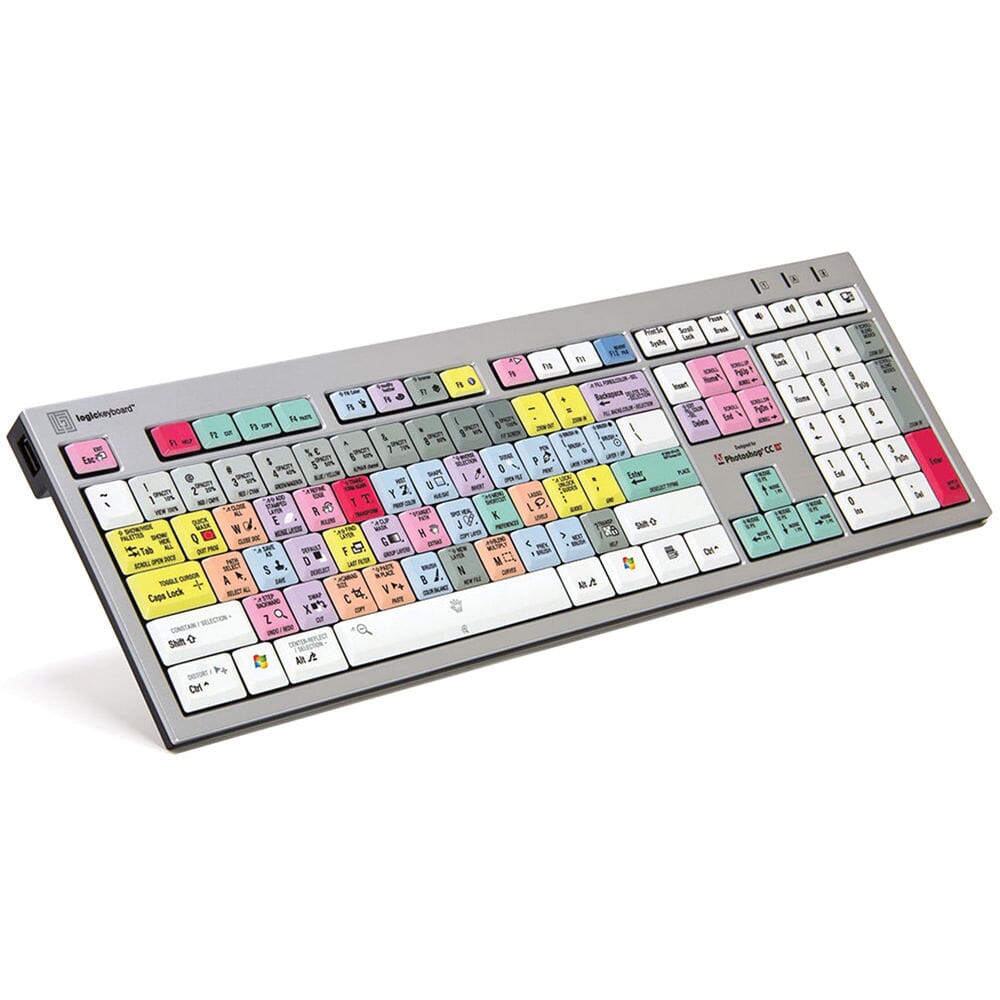 This advanced keyboard has a full map of Photoshop shortcuts for quick editing
How to Choose the Right Equipment for Your Needs
We hope you have found the above list of best photo editing keyboards and best photo editing consoles useful. We have also provided some information on how to choose the right device below. You must first consider the following:
Primary usage
Frequency of editing
Type of detail of editing
Primary location
Cost
First, you must look at how often you will utilize such a device and where you will use it. If you are a hobbyist who occasionally edits their photos, for example, you may not truly benefit from one of the best photo editing consoles.
Whereas if you are a professional photographer who spends hours each week editing photos in fine detail, a high-quality console or photo editing keyboard would be a great choice.
In addition to this, consider where you would use your console or keyboard, and what device it would be connected to. If you travel frequently or edit from a smartphone or tablet, a smaller compact keyboard like the Microsoft Foldable Keyboard would be a better option.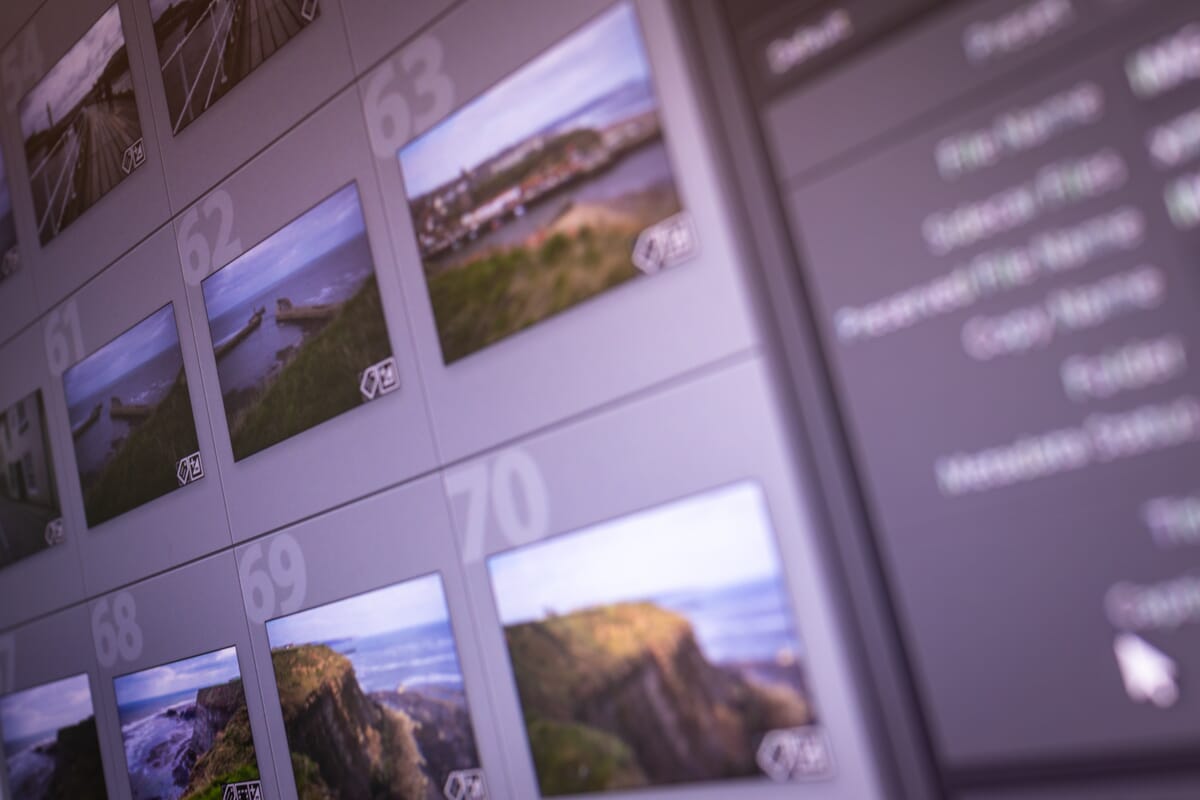 Configuring a Keyboard or Console for Editing Use
To make the most of the best photo editing consoles or best photo editing keyboards, you must configure them properly. In most instances, the devices will automatically install on your computer when plugged in or connected via Wi-Fi.
That does not mean that any special features or buttons are active, however. Once the keyboard or console is installed, find the accompanying device manager if there is one – this could be a separate CD, or there could be a device console that can be downloaded from the manufacturer's website.
You should then use this console to customize the keyboard and special functions to suit your editing style and needs. The Logitech Craft Keyboard, for example, has a wheel that can be customized for a variety of functions in Lightroom.
Don't simply install your keyboard or console, and expect it to turn into a magical editing device – spend time configuring it and adjusting it to suit your needs.
---
As an Amazon Associate, we earn from qualifying purchases. Certain content was provided "as is" from Amazon daily and is subject to change or removal at any time.