A good monitor is essential for editing photos, and BenQ is one of the best monitor brands you can invest in, thanks to its high accuracy outputs and creative innovation. But BenQ features a clear line divide between the SW and the PD series.
So, which one should you buy? Here is our comparison article on BenQ SW vs PD series monitors. So read on to discover which will fit your photo editing workflow the best!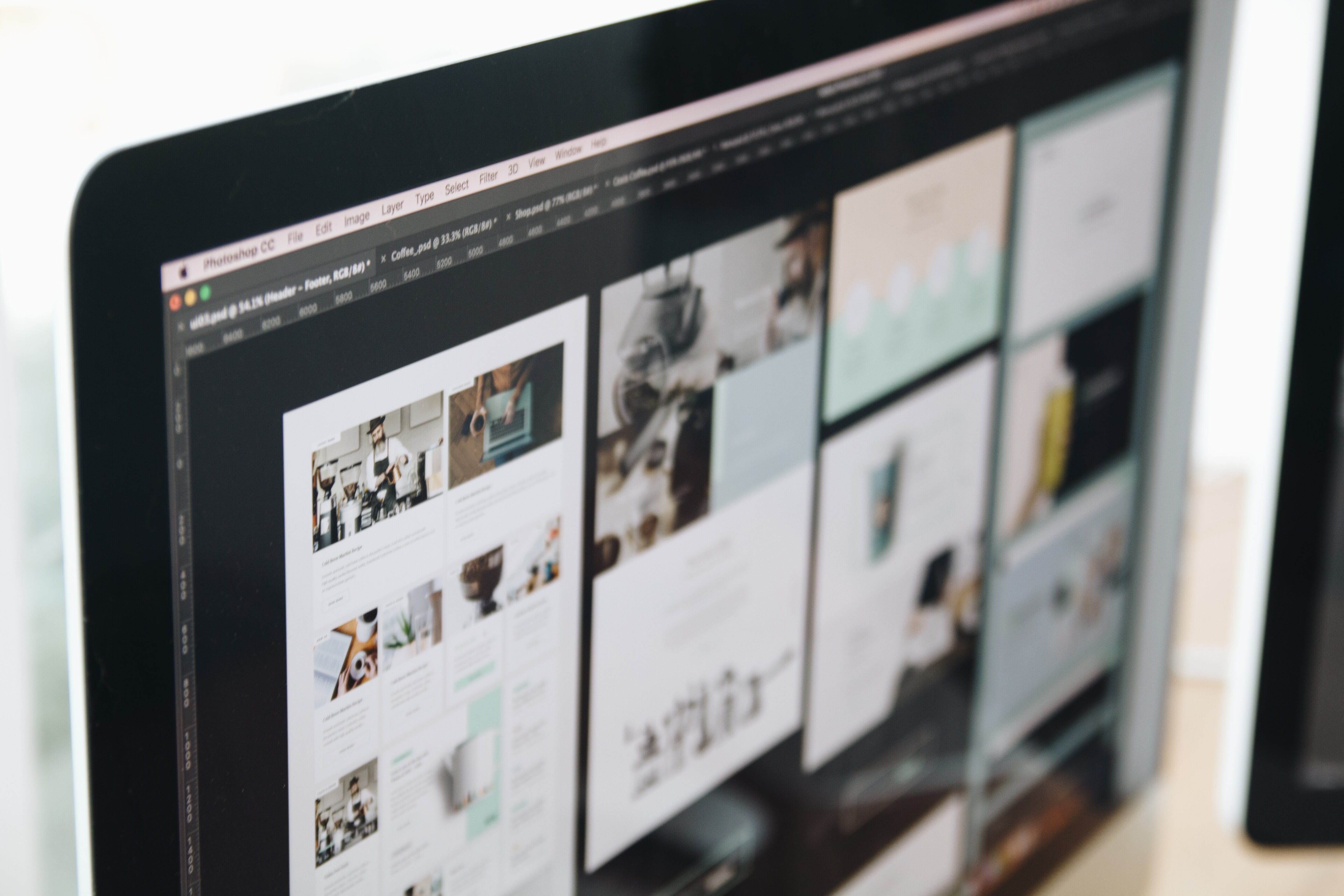 When you buy through links on our site, we may earn a commission at no cost to you. We evaluate products independently. Commissions do not affect our evaluations.
BenQ SW Monitors: Overview
Made for the photographer
The SW line features great color modes for photo editing as well as the ability to adjust colors manually.
Pros
Great modes for photo editing, such as Black and White and Color Paper Sync
Can display 99% of the Adobe RGB color gamut
Much easier to turn the monitor into a portable display
Comes with the shade hood included
Cons
Does not feature a split screen mode for comparing color calibrations, only Picture By Picture
Tends to be pricier than the PD models
Does not have any special features for animators, 3D designers, and other artistic disciplines
The SW series is designed with editing in mind. Dubbed as the "Photographer's Display," the SW monitors have absolutely incredible color accuracy. The SW is a great choice for photographers who take color very seriously, and if you dabble in video editing alongside your photography, the brilliant colors can be doubly important.
Our SW recommendation is the BenQ SW271C.
PD Series Monitors: Overview
A multi-purpose display for content creators
Although the PD line is not oriented specifically towards photography, the various features and modes enhance multiple artistic endeavors.
Pros
Generally less expensive than the SW line
Has EyeCare built in to reduce screen fatigure
A great animtor tool known as Animator Mode to display shadows
Can be more cost-effective than the SW series
Cons
Does not have editing-specific modes, such as Black and White or Color Paper Sync
Calibration is software-only, which can have some drawbacks
Does not display the full Adobe RGB gamut, but does come close
The PD Series is perfect for photo editors who also love the video, animation, and 3D design disciplines. As a well-rounded, multi-purpose display, the PD Series suits those who primarily edit for the web or engage in other art forms. It's a very content-creator-oriented monitor, with lots of modes designed to satisfy different niches.
However, as a lineup of jack-of-all-trades models, you'll find the PD series less oriented toward editing; this can be good or bad, depending on your use.
Our PD Series recommendation is the BenQ PD3220U.
BenQ SW vs PD Series Monitors: A Detailed Comparison
Both SW and PD monitors are excellent picks, but they're certainly not the same. Below, we'll dive into the characteristics that photographers care about, covering areas where SW and PD overlap and where they clearly divide.
Similarities
The SW and PD lines come from the same company, so you won't be surprised to learn about the significant similarities present in these two professional options.
With both SW and PD, you will always see billions of colors at once. The color range is absolutely incredible, and while color perception can differ (we will touch on this down in the Technical section), the general consensus is that your colors will be brilliant with either option.
Also, both lineups let you see the same colors and display regardless of your field of view. For example, if you're standing off to the right side of the monitor, you will still see the same colors as if you were sitting smack dab in the center. This is great for collaborative projects in which multiple people are huddled around the screen.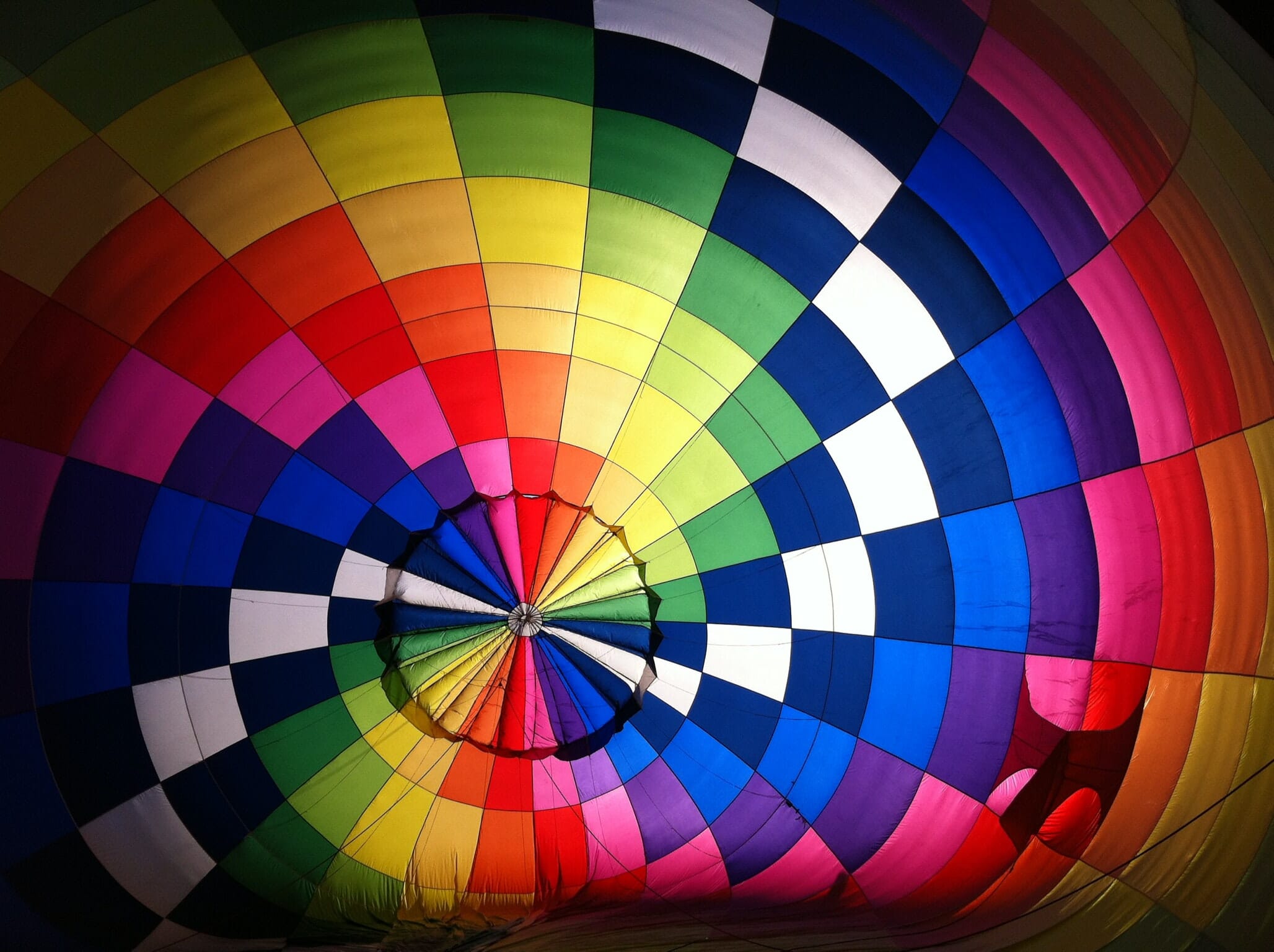 Both monitor lineups limit backlight bleeding. What does this mean? Well, in some monitors, the light that is illuminating your screen can escape from the edges, causing your screen lighting to become imbalanced. By keeping the backlight bleeding to a minimum, your screen will be even and nicely balanced.
As is customary for BenQ visual displays, both series come pre-calibrated straight from the store. Of course, you're going to want to tweak a bit here and there, but you really can just use the monitors straight out of the box if you're in a rush.
Also, both can handle HDR displays, which is great. I love those deep shadows and brilliant highlights!
The Technical Stuff
Here's where the differences really begin to show. Although photography can be a very intuitive art, photo editing relies on your equipment for accuracy and success, so the SW and PD monitors can make a big difference.
Screen Calibration
Right off the bat, the calibration system differs tremendously in the SW and PD series.
The BenQ SW271C uses a hardware calibration display. You have the ability to manually calibrate every aspect of your color gamut without the need for additional software or aid. This is a more accurate way of calibrating; your color calibration information is stored on the computer itself (along with the original information from the out-of-the-box calibration), and it's plug-and-play. The results last a lot longer, even according to BenQ's website.
The BenQ PD3220U calibration is software-based. You don't get plug-and-play calibration, and there can be some color discrepancies as a result. Unfortunately, the adjustments aren't as in-depth as with hardware.
Granted, these are very minor differences in the grand scheme of things, but the most demanding photographers will, undoubtedly, notice.
Colors
If you love color grading as much as I do, this is where the perfect monitor may become obvious.
A big difference is how each monitor displays the Adobe RGB color space. The SW line covers pretty much all of Adobe RGB, while the PD line does not, and the PD line is missing some features related to color gamut more generally.
That being said, the PD series does have one really big advantage over the SW series.
You see, both monitors have this super-nifty feature that allows you to view multiple different color modes or calibrations simultaneously by segregating a part of the screen display to showcase the differences. This is really helpful for photographers who need to view how a client may see an image on, say, their iPhone screen.
Now, with SW monitors, you can only display the comparison with one mode, called Picture By Picture (PBP). When active, PBP pops out a secondary smaller screen that shows a second color mode of your choice.
And with PD monitors, you do have PBP – but you also have Split Screen mode, which divides your monitor in half with one color mode on one side and another on the other. This helps you see much more detailed differences than PBP.
Also, both monitors have color modes that are pretty specific to their lineups, which I will cover below in the Features section.
Features
Some features are pretty exclusive to each monitor series.
Because of the heavy inclination towards photo editing, SW-exclusive color modes are pretty amazing. For one, the BenQ SW271C has an incredible Black and White color mode. Why would you want to turn your entire monitor black and white? When you convert a photo to black and white while using a color mode, you'll often get a color cast (most commonly green, but can be blue). By changing the monitor to black and white, you'll get a very accurate display of your monochrome image.
Another amazing mode in the BenQ SW271C is Paper Color Sync. This is absolutely phenomenal for new photographers, intermediate photographers, and even the professional looking to save some time in the printing room. Paper Color Sync adjusts the white point of the display to match the white of your printing paper of choice, thus rendering your editing colors the way that they would display on the printed paper. You can then adjust your edits to ensure the colors remain true and accurate based on your paper choice!
BenQ PD3220U color modes are more oriented toward various artistic disciplines. For instance, Blue Light Mode, also known as Eye Care, eliminates screen flickers and filters out harmful blue light to help reduce eye fatigue. It's a phenomenal feature for those that spend a tremendous amount of time sitting in front of a computer screen!
And for the animators out there, BenQ PD3220U includes an Animator mode, which helps animators work on the shadow details of their moving animations and models (these details can become hidden in other monitors!). I'm not certain this will influence the depth of shadow display in photographs, but I wouldn't be surprised if there is some sort of noticeable influence here.
Build Quality and Design
The BenQ PD3220U design is incredible – the aesthetic is clean, modern, and sleek, very reminiscent of Apple products. Don't be surprised if your coworkers look a little jealous when you set this bad boy up in your workspace.
The BenQ SW271C isn't quite as impressive. Yes, it features a nice design, but it's not as sleek and modern as the PD3220U. If anything, viewing the two monitors side by side highlights the clunkiness of the SW lineup.
Why the significant differences? Well, the BenQ SW271C is a portable monitor; it can be easily picked up, moved, and taken on set. The hole in the center makes a nice handle grip when traveling. And the dark color is intended to minimize distractions as much as possible.
The BenQ PD3220U, on the other hand, is designed for a permanent setup. It's uncomfortable to travel with, and although the design is beautifully sleek, it's also looser and more wobbly than the SW. The light reflective silver looks gorgeous, but it can be a bit distracting.
Price
At the end of the day, it all boils down to price, right? Really, both monitors are similarly expensive; expect to spend over $1000 unless you're shopping on the used market, though the SW is a few hundred more than the PD. Thankfully, both monitors are under $2000, so you won't need to spend too much.
The SW does include something that the PD does not: the shade hood. All SW monitors come equipped with this hood, which has a nifty velvet interior lining to reduce all forms of light. The PD monitors do not come with a shade hood, nor are they really designed to accommodate one.
BenQ SW vs PD Series Monitors: Which One Should You Invest In?
So which monitor should you buy? Well, it depends on who you are as a creative.
If you only do photo editing, then the SW is a no-brainer. But if you do photo editing plus another art discipline like animation, the SW may be too limiting. That's where the PD comes in: as a good multiple-niche display for those who dabble in various artforms.
The choice is yours!
---
Disclosure/Disclaimer: As an Amazon Associate, we earn from qualifying purchases. Certain content was provided "as is" from Amazon and is subject to change or removal at any time.