If you're a photographer, designer or graphic artist, you need a monitor that is ready for your visual work. A monitor calibrator will help you achieve the best display set up. In this article, we cover the best monitor calibrators for photographers.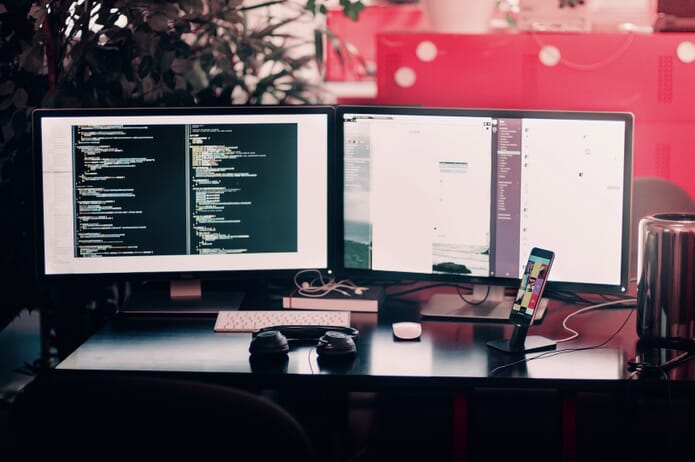 A monitor calibrator helps you to optimize and correct the colors that are visible on your screen. They work by ensuring that your monitor is set to the right color gamuts before you start working on any projects.
As a photographer or graphic artist, having the right color palette is key in your editing and design process. You want your colors to display as accurately as possible and you can use a monitor calibrator to achieve this.
Related Post: Best Monitors for Photo Editing
Reasons for Using a Monitor Calibrator
There are several reasons why you need a monitor calibrator for your visual work.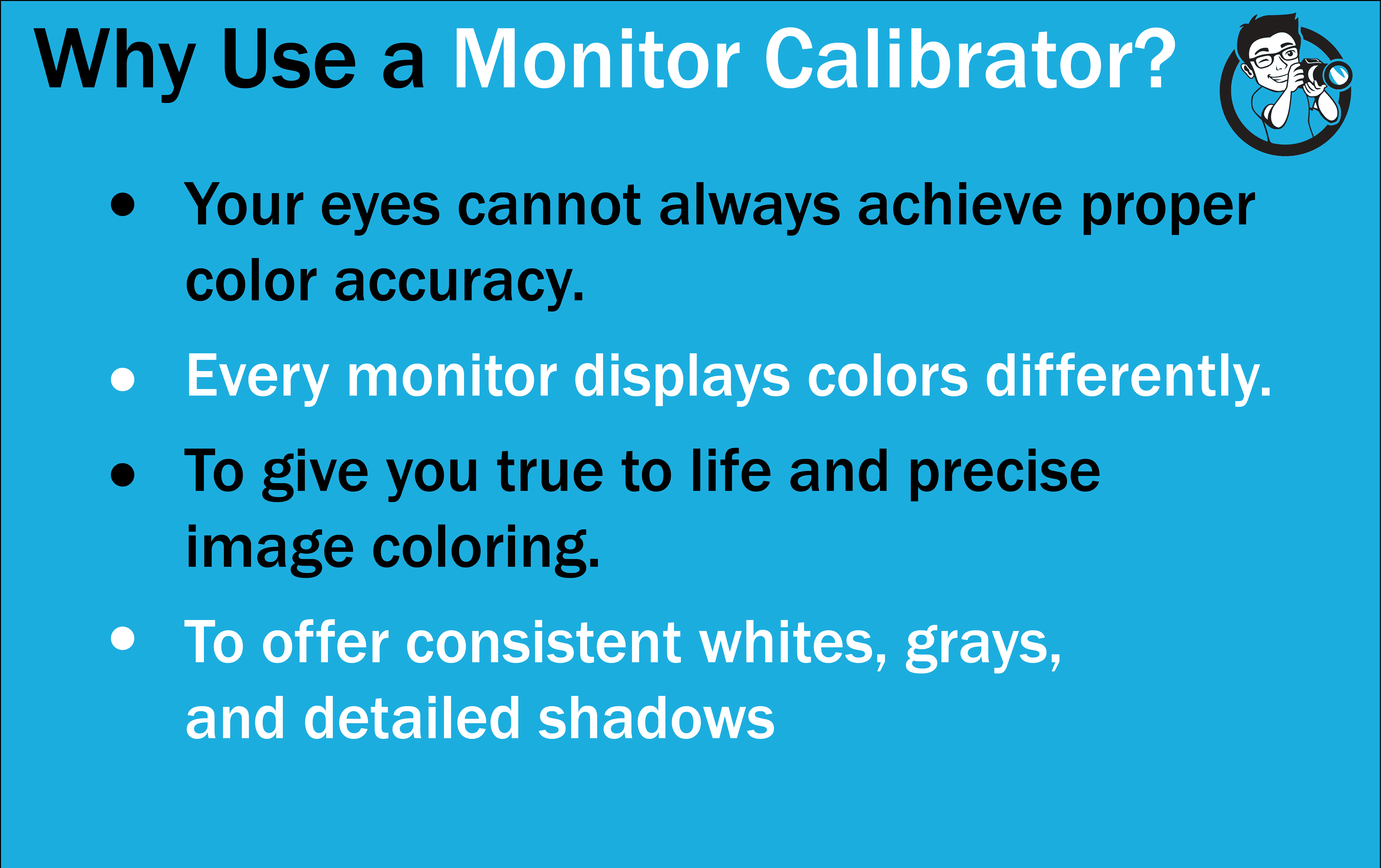 Your eyes cannot always achieve proper color accuracy. Even with top vision, you can never be 100% sure that you are viewing each color with precision.
Every monitor displays colors differently. They can also change depending on the length of time you've had them.
To give you true to life and precise image coloring.
To offer consistent whites, grays and detailed shadows.
So, to help you find the best monitor calibrator for your professional work, we compiled a list of 6 highly rated tools for you to use.
The Best Monitor Calibrators For Photographers
If you're a serious photographer or designer, the Datacolor Spyder 5 Pro is the best Monitor Calibrator you can get your hands on.
It provides advanced color accuracy for both laptop and desktop monitors.
Plus, the process for calibration is quick. It only takes 5 minutes to ensure color accuracy and determine the correct profile.
Other benefits include:
Room light monitoring for optimal brightness
Before and After evaluation of calibration results
Integration and compatibility with Adobe programs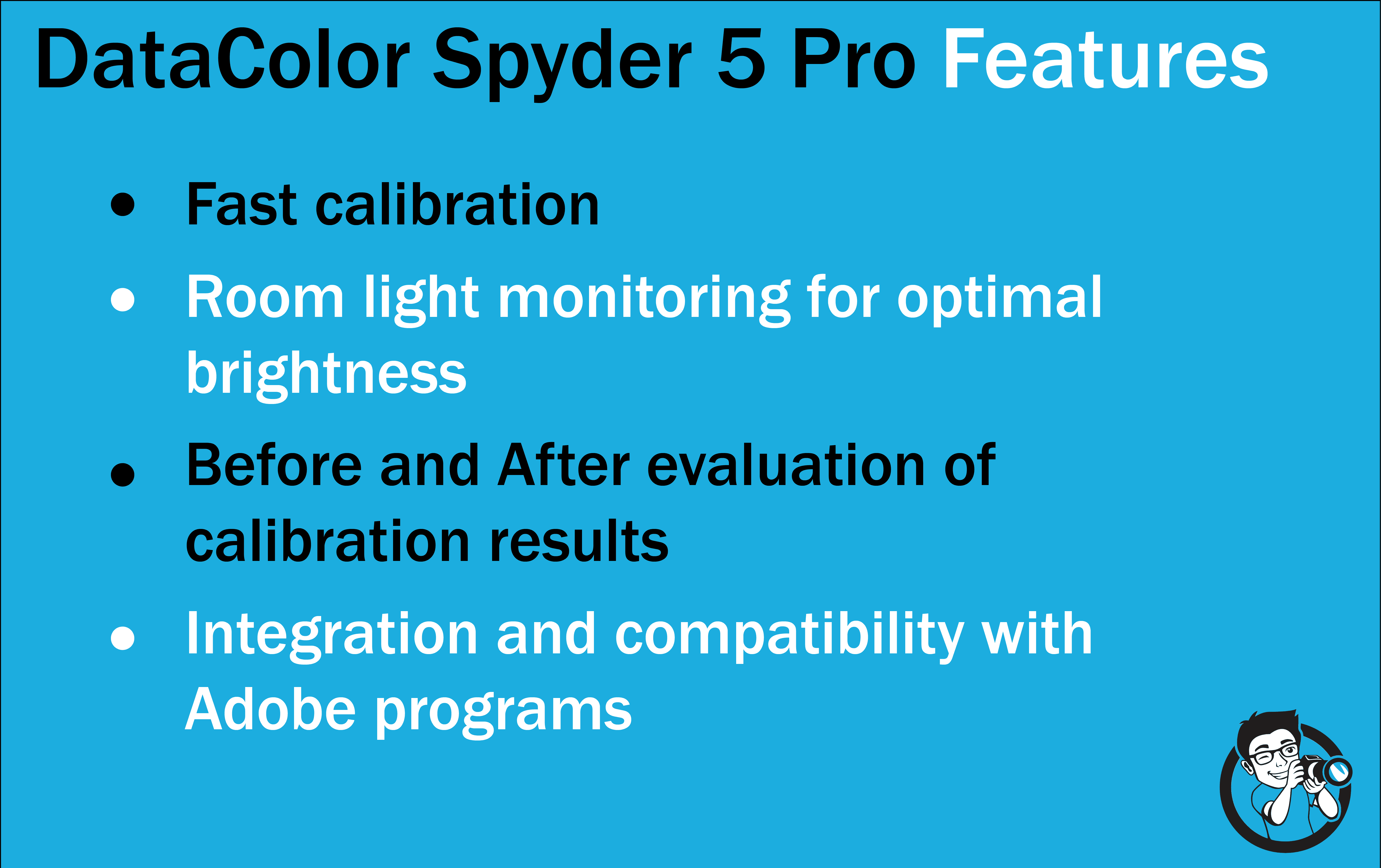 Therefore, this is one of the top choices for monitor calibration if you're a photographer.
Datacolor Spyder5PRO – Designed for Serious Photographers and Designers (S5P100)
Advanced color accuracy solution for all of your laptop and desktop displays - See, share and print your images just as you...
Room light monitoring determines optimal monitor brightness so you see fine shadow detail and highlights in your photos,...
"Before and After" evaluation of your calibration results using your own photographs, to focus on details that are...
Display Analysis feature lets you evaluate and compare the performance of all of your laptop and desktop monitors. In less...
If you want a calibrator that can do a range of jobs for you, X-Rite i1Display Pro is a solid pick.
The device itself is a small bit of kit but it certainly offers high performance.
Plus, this X-Rite calibrator offers features such as:
Dual Mode: Basic and Advanced for varying levels of color precision
Accuracy: Made for photographers, filmmakers, designers – anyone who needs the highest level of on-screen color accuracy.
Color Management Expertise: X-Rite is a leader in color management solutions, so you know you're in good hands with their product.
As you can see, the X-Rite is a calibrator that you can't miss.
X-Rite i1Display Pro (EODIS3),i1Display Pro Display Calibration,Medium
PROFESSIONAL CALIBER: i1Display Pro combines ambient light measurement, monitor profiling & projector profiling into a sleek,...
DUAL MODE: Two user modes (Basic & Advanced) provide serious Color Perfectionists with the perfect combination of unrivaled...
ULTIMATE ACCURACY: The X-Rite i1Display Pro is the ultimate choice for discerning photographers, filmmakers, designers and...
COLOR MANAGEMENT EXPERTISE: X-Rite is the leader in color management solutions. Our color matching products can help you get...
A NOTE ABOUT 3RD PARTY SOFTWARE: Please check with your 3rd party software developer to verify if this device is supported....
Another of the Datacolor brand calibrators, the SpyderCube SC200 is another top-rated device worth considering.
The monitor calibrator makes it so you can accurately batch process photos.
In addition, other features include:
Relevant lighting information for the RAW adjustments
Easy to use and integrate with RAW converter software.
Ability to be used on JPEG images as well
Small, compact and easy to travel with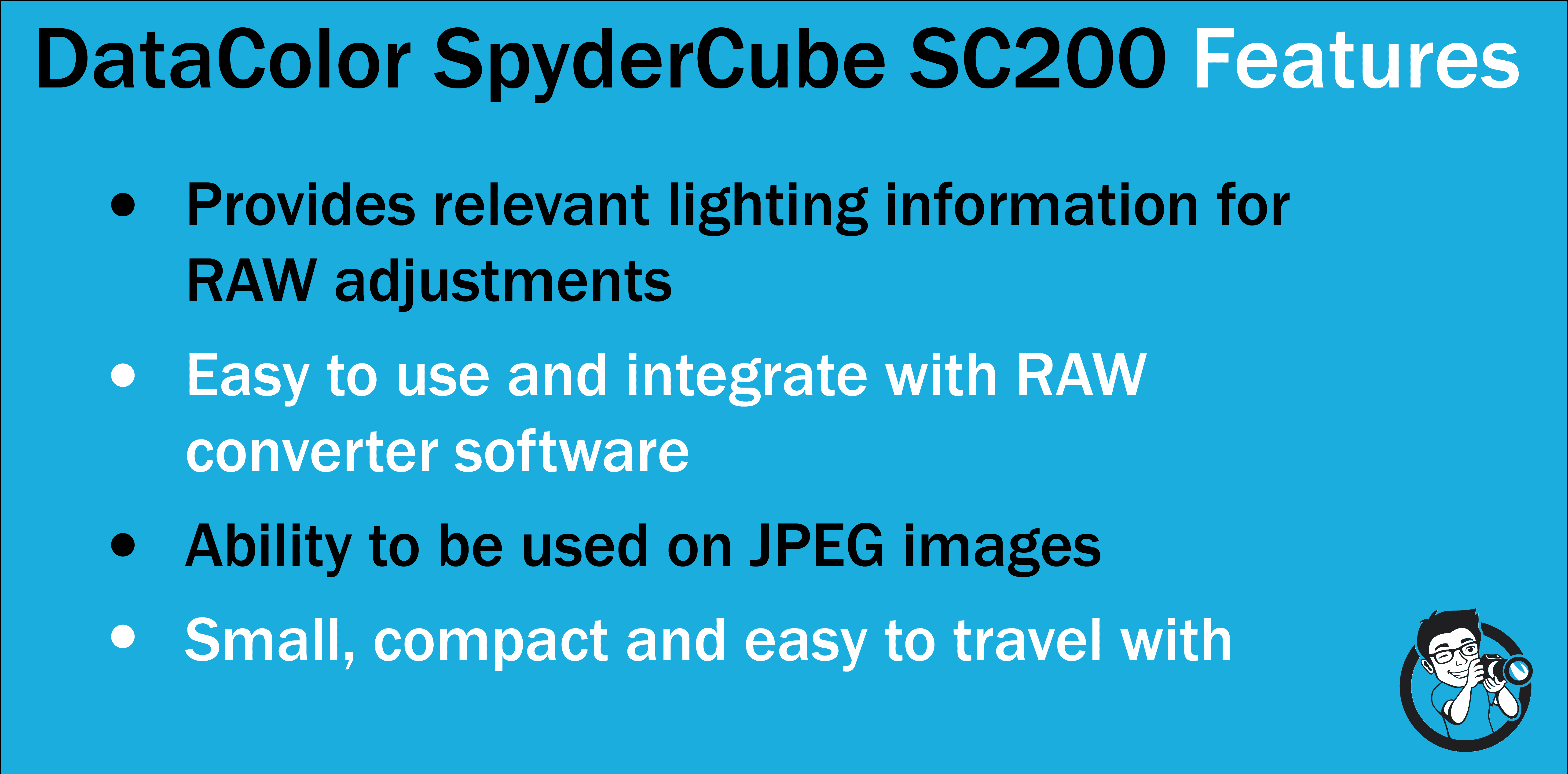 This device is offered at a low and affordable price. Therefore, it's perfect for photographers on a budget.
Datacolor SpyderCube SC200
Reference tool to achieve accurate colors without trial-and-error operations in RAW processing
SpyderCube provides all relevant light information for the RAW adjustments
Easy to use and compatible with all RAW converter software
Essential for RAW processing but can also be used when processing images in a JPG workflow
Small and handy, it fits in any photo bag
Related Post: The Best Desktops for Photo Editing
If you want a calibrator designed with photographers in mind, look no further than the Datacolor Spyder 3 Pro
The Spyder 3 Pro provides accurate, reliable, and consistent color. And has intelligent ambient light control.
Additionally, it has two superior attachment methods: a large area suction cup or counterweight that can be used interchangeably.
Plus, the new ReCAL option will cut your calibration time in half.

Datacolor DC S3P100 Spyder 3 Pro
Designed for Photographers
Accurate, Reliable Consistent color
Third Generation Spyder Technology
Easy-to-Use
Intelligent Ambient Light Control
The X-Rite ColorMunki Smile is designed for photographers, designers and gamers, this device is a simple way to make sure that your monitor is always displaying the correct colors.
The Smile tool includes:
Simple software and easy to use measuring device
Easy To Follow Help Videos
Free Color True Mobile App to provide calibration for your iOS phones and tablets.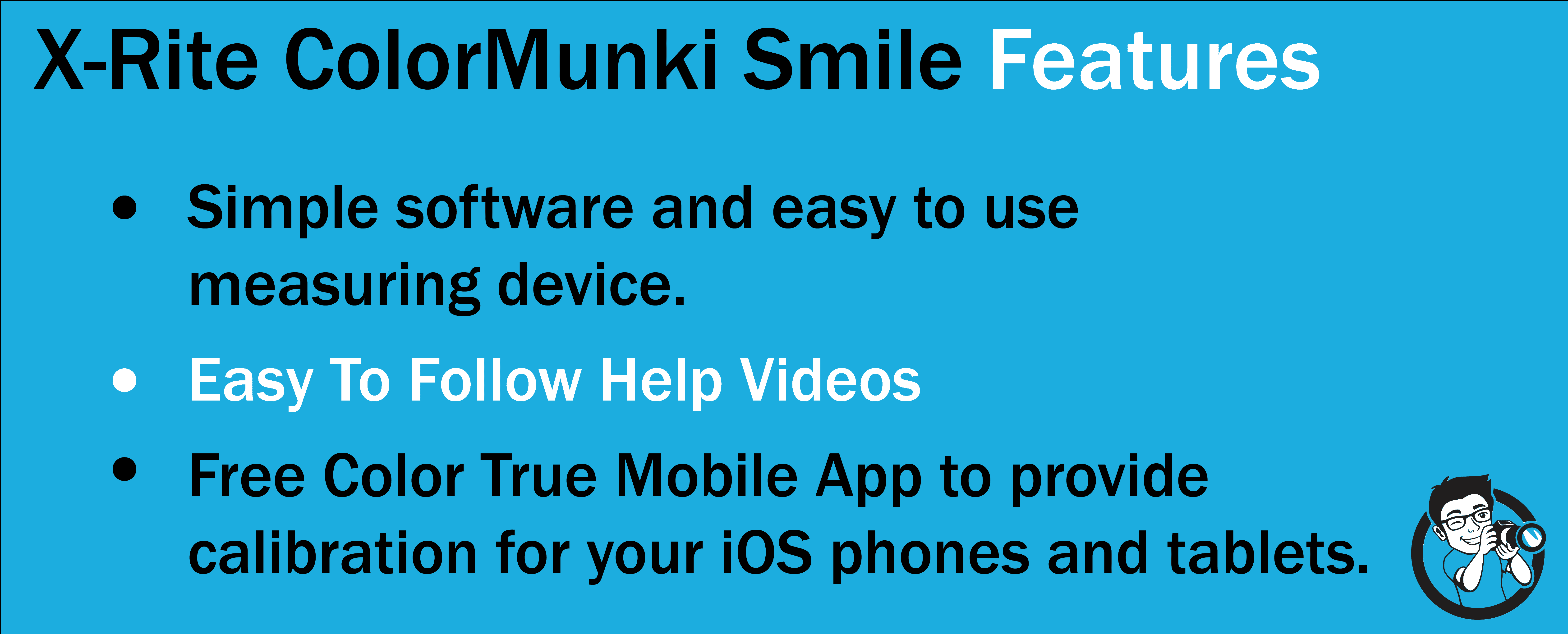 Additionally, its high-quality features are simple color balancing, color management expertise and accuracy every single time.
X-Rite ColorMunki Smile (CMUNSML)
COMPATIBILITY: This product is NOT MacOS 10.15 Catalina compatible.
EXCLUSIVE TECHNOLOGY: This kit includes a measurement device & super simple software. You also get easy-to-follow help...
SIMPLE COLOR BALANCING: ColorMunki Smile is supported in the X-Rite ColorTRUE mobile app, a free app that extends your...
COLOR MANAGEMENT EXPERTISE: X-Rite is the leader in color management solutions. Our color matching products can help you get...
COMPARE THE QUALITY: Compare our advanced display calibration color solutions to similar products from Viewsonic, Datacolor,...
Our final monitor calibrator is the Datacolor Spyder 5 Capture Pro Color Calibration, Photography Workflow, Silver & Black. This is a full package that includes multiple tools for calibration and color precision.
This device offers the ultimate control for color workflow. And, it was built for photographers and professionals to use at every stage of the editing process.
This package comes with SpyderLenscal autofocus correction, SpyderCheckr for color correction, Exposure and white balance with SpyderCube and ultimate display color calibration with the Spyder5Elite.
With this device, you can achieve color control that checks for consistency day to day and camera to camera.
Lastly, features include:
Calibration on desktop, laptop, and projector displays
Accurate color from preview to post-process and final presentation
Integration with Adobe programs for your photography workflow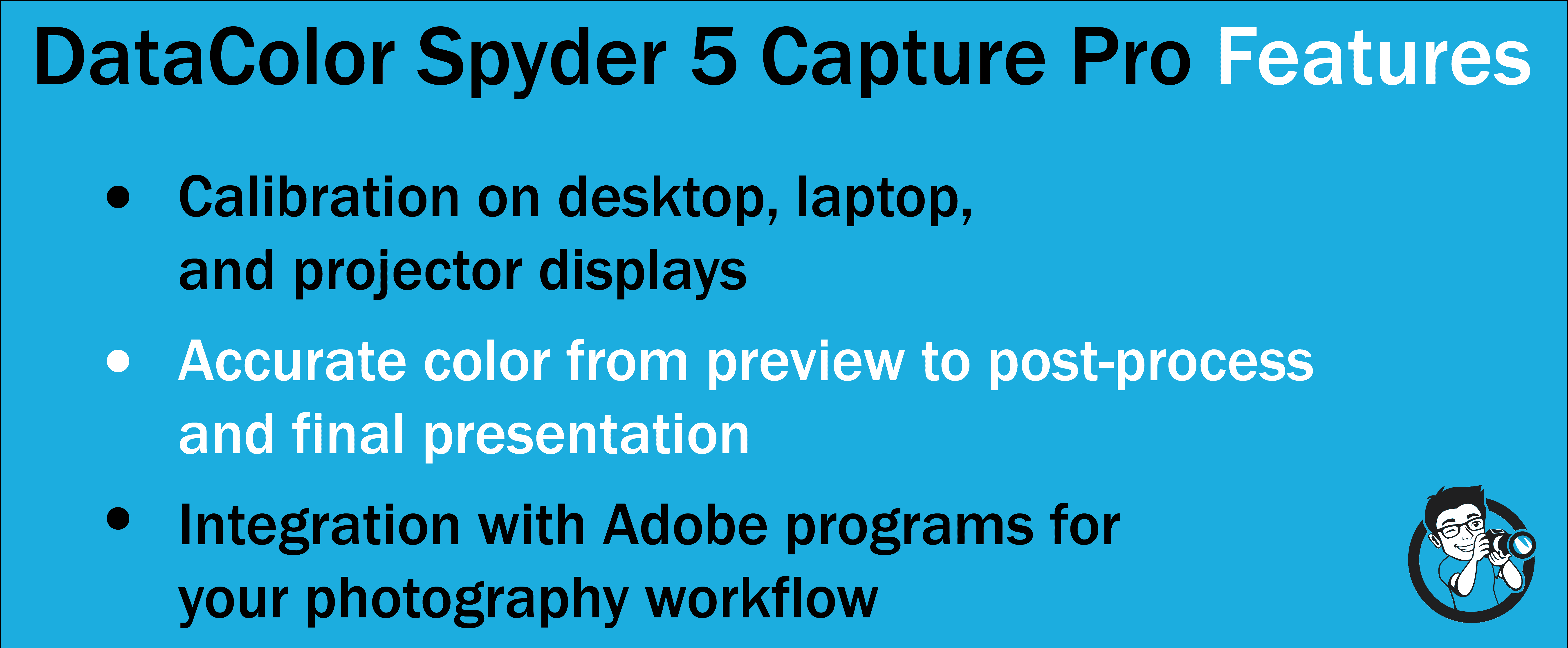 As you can see, the Capture Pro is a top-notch tool.
Datacolor S5CAP100 Spyder5CAPTURE PRO Color Calibration, Photography Workflow, Silver...
For serious photographers & professionals seeking ultimate control to manage their color workflow from capture to editing,...
Measure and calibrate your autofocus for each camera and lens combination with SpyderLENSCAL for fast, reliable, razor-sharp...
Control color using known reference samples with SpyderCHECKR for consistency from day to day and camera to camera.
Capture scene white balance and contrast anywhere with SpyderCUBE, to ensure accurate RAW settings for editing.
Calibrate and profile your desktop, laptop, and projector displays with Spyder5ELITE for accurate color from preview, to...
Related Post: How to Upload Photos to Instagram from a Computer
The Best Monitor Calibrators: Closing Thoughts
So, as you can see, there are several best monitor calibrators for photographers and creatives. In fact, these options are some of the best on the market. And, they're all at affordable price points for your professional work.
Therefore, if you're looking for a color optimization solution. You'll need to pick up your own calibrator, today.
Do you use any of the calibrators we listed in this article? Let us know your thoughts in the comments below.
Shannon Ciricillo is photographer working with digital and film formats, she is currently based in New York City.
---
As an Amazon Associate we earn from qualifying purchases. Certain content that appears on PhotoWorkout.com comes from Amazon. This content is provided 'as is' and is subject to change or removal at any time.