MacBook laptops offer everything you need to edit your photos. They look fantastic, they're extremely durable, and they have amazing system specs so you can run Photoshop, Lightroom, and other editing software for hours on end.
The best MacBooks for photo editing feature a powerful Apple processing chip, plenty of RAM, and a fast storage drive. The display quality is also magnificent, which is vital for color accuracy when editing and printing.
In this article, I've picked six of the top MacBooks currently available. These include the latest MacBook Pro and MacBook Air models – and while non of the products are cheap, we have included a few of the more budget-friendly options.

Top 6 MacBooks for Photo Editing:
When you buy through links on our site, we may earn a commission at no cost to you. We evaluate products independently. Commissions do not affect our evaluations.
1. Apple MacBook Pro 16″ (M2 Max)
Our Pick
Great for high-end photo editing
The Apple MacBook Pro 16″ (M2 Max) is the current top-spec MacBook available and will easily run the best photo editing software with no issues.
Pros
It has the latest Apple M2 Max chip
Up to 96 GB of unified RAM
Built-in card reader slot
Cons
Incredibly expensive compared to desktop computers
The current top MacBook for photo editing is the Apple MacBook Pro 16'' (M2 Max). This is by far the most advanced MacBook to date, and it has some incredible specs. You can comfortably use it for high-end photo editing, video editing, and graphic design. Just be wary of the price tag; this is a laptop that you would use in a professional capacity and is not for hobbyist use.
It has the M2 Max chip, which is Apple's current latest processing unit and packs a whopping 12-core CPU and 38-core GPU. You can expect editing processes to run smoothly, and this performance is boosted by up to 96 GB of RAM, which far surpasses the recommended specs for software like Lightroom Classic and Capture One Pro.
With a 16-inch Liquid Retina display, your photos will boast amazing detail and look incredibly vibrant. The 1,000,000:1 contrast ratio also helps define highlights and shadows so you can really see the detail in your images.
Other notable features include Wi-Fi 6E support, a built-in card reader slot, and four high-speed Thunderbolt ports.
2. Apple MacBook Pro 16″ (M2 Pro)
Also Great
Great for long editing sessions
The Apple MacBook Pro 16″ (M2 Pro) is great if you need to edit large collections of photos at once due to the impressive processing power and 22-hour battery life.
Pros
Battery life of up to 22 hours
Professional Liquid Retina display
High-quality HD webcam
Cons
Still quite expensive
If you need a laptop that performs well but you can't quite stretch to the M2 Max version, the Apple MacBook Pro 16'' (M2 Pro) is a solid choice. The M2 Pro chip has a 12-core CPU and up to a 19-core GPU, therefore, you should still experience no issues when using Mac photo editing and photo management software. The 32 GB of memory will allow you to breeze through tasks and enjoy editing sessions without lag.
If you intend to use your MacBook for long periods of time or while traveling, the extended battery life should really help. It can last for up to 22 hours on a single charge and will never overheat due to the built-in active cooling system.
The 16-inch screen also has Liquid Retina quality – here, the underlying technology is the same as the M2 Max version, and the screen quality is fantastic. Lastly, it has the Tough ID feature for secure fingerprint unlocking.
3. Apple MacBook Pro 14″ (M2 Max)
Great for fast file management
The Apple MacBook Pro 14″ (M2 Max) benefits from an ultra-fast 1 TB SSD that should make photo management and software loading a breeze.
Pros
Fast 1 TB SSD
32 GB of unified memory
XDR display
Cons
Smaller screen size
Next, we have the fantastic Apple MacBook Pro 14'' (M2 Max). This gives you greater portability and doesn't skimp on specifications, either. It could be a better choice if you need something smaller that can be used on-site or at photoshoots.
The 14-inch screen still provides you with ample real estate, and your editing shouldn't suffer too much as a result. It has XDR (Extreme Dynamic Range) technology and a sustained nits brightness of 1000. Therefore, any photo you edit will look bright and sharp with superb detail even in the highlights and shadows.
In terms of processing power, this model includes the latest M2 Max chip. You will breeze through your photo folders, edit seamlessly, and enjoy quick rendering, too. This is due to the powerful 12-core CPU and 398-core GPU of the chip. This MacBook offers up to 96 GB of unified memory, but the listed model has 32 GB. Regardless, this will be more than enough!
For improved photo organization, this MacBook has a 1 TB SSD, which gives ample space for large photo collections and is great for organizing your photos. You should notice absolutely no delay when loading programs or files!
4. Apple MacBook Pro 14″ (M2 Pro)
Great for external connections
The Apple MacBook Pro 14″ with M2 Pro chip has amazing connectivity thanks to an SD card reader, 4x Thunderbolt ports, and an HDMI port.
Pros
1 TB SSD
16 GB of unified memory
Stylish and slimline design
Cons
Not as fast as the M2 Max chip
The Apple MacBook Pro 14'' (M2 Pro) offers similar specs to the model above but contains the M2 Pro chip. It will still give you high-end editing performance due to its 12-core CPU and 19-core GPU. Aside from the cores, the main difference is the memory bandwidth: 200 GB/s as opposed to 400 GB/s using the M2 Max. Fortunately, with most photo editing software, you shouldn't notice any difference.
This version has 16 GB of memory, which works in tandem with the processing chip to give you better performance. As a result, although some editing software does recommend 16 GB of RAM, there should be no performance issues and programs like Capture One Pro shouldn't feel sluggish.
There is a 1 TB SSD to store your photo collections. Note that SSD drives are much quicker and are great for photo editing due to the quick access and load times. Even if you are working with large RAW files, you can load entire galleries and folders instantly.
The connectivity is also excellent, and you will have no trouble connecting an external device like an SD card reader or your camera (due to the handful of Thunderbolt ports and the HDMI port).
5. Apple MacBook Pro 13″
Great for beginners
The Apple MacBook Pro 13″ still gives good performance with its M2 chip despite the cheaper price tag.
Pros
Great connectivity with Thunderbolt ports
It has the next-gen Apple M2 chip
High-quality Liquid Retina display
Cons
Limited storage drive
I understand that not everyone wants or needs a mega-expensive laptop for photo editing. You may only be a photography hobbyist or someone who needs to edit the occasional holiday snap. If so, the Apple MacBook Pro 13'' offers an excellent balance of affordability and performance. It's a well-rounded model that will run most photo editing software and be perfectly solid for general day-to-day use, too.
Now, this laptop does give you just 8 GB of RAM and a 256 GB storage drive; as a result, some higher-end programs, like ON1 Photo RAW 2023, may feel a little sluggish. Additionally, the smaller HDD will restrict the number of photos you can store. However, these specs are certainly adequate for hobbyists and beginners who are just getting into photo editing.
It does have the next-generation M2 chip, which offers an 8-core CPU and 10-core GPU. This makes up somewhat for the limited RAM, and live editing and changing image parameters should be smooth. You can rely on this MacBook to last for lengthy editing and streaming sessions, too, thanks to the improved battery that can work for up to 20 hours.
You can connect external devices easily using the high-speed Thunderbolt ports, and as with other MacBooks, it is relatively easy to set up and operate.
6. Apple MacBook Air 13″
Great for on-the-go editing
The Apple MacBook Air 13″ is a great travel option due to its fantastic slimline design, smaller size, and lightweight chassis.
Pros
M2 chip with 8-core CPU and 19-core GPU
Up to 24 GB of unified memory
Slim and lightweight design
Cons
The battery life is not as good as the Pro models
If you want something smaller, lighter, and cheaper than the MacBook Pros listed above, the Apple MacBook Air 13'' is an excellent choice. Historically, the Air models have lacked somewhat in terms of processing power and have been better for general purposes like streaming. However, that is not the case for this model.
This is the first MacBook Air to feature one of the next-generation processors; it has the M2 chip, which gives you an 8-core CPU and a 10-core GPU with unified memory. As a result, it should be able to cope with pretty much any photo editing software, including more powerful options like Lightroom Classic and Capture One Pro. The basic model starts with 8 GB of unified memory, but you can go as high as 24 GB, which will really make your editing software run well.
The display is, of course, fantastic thanks to its Liquid Retina technology and 500 nits of brightness. It'll allow you to see your photos in crystal-clear detail and edit them accurately. If you want to take this laptop on your travels or to photoshoots, it is reasonably light and should not add too much heft to your bag. And while it's not exactly a budget editing laptop, the price is far from unreasonable!
How to Choose a MacBook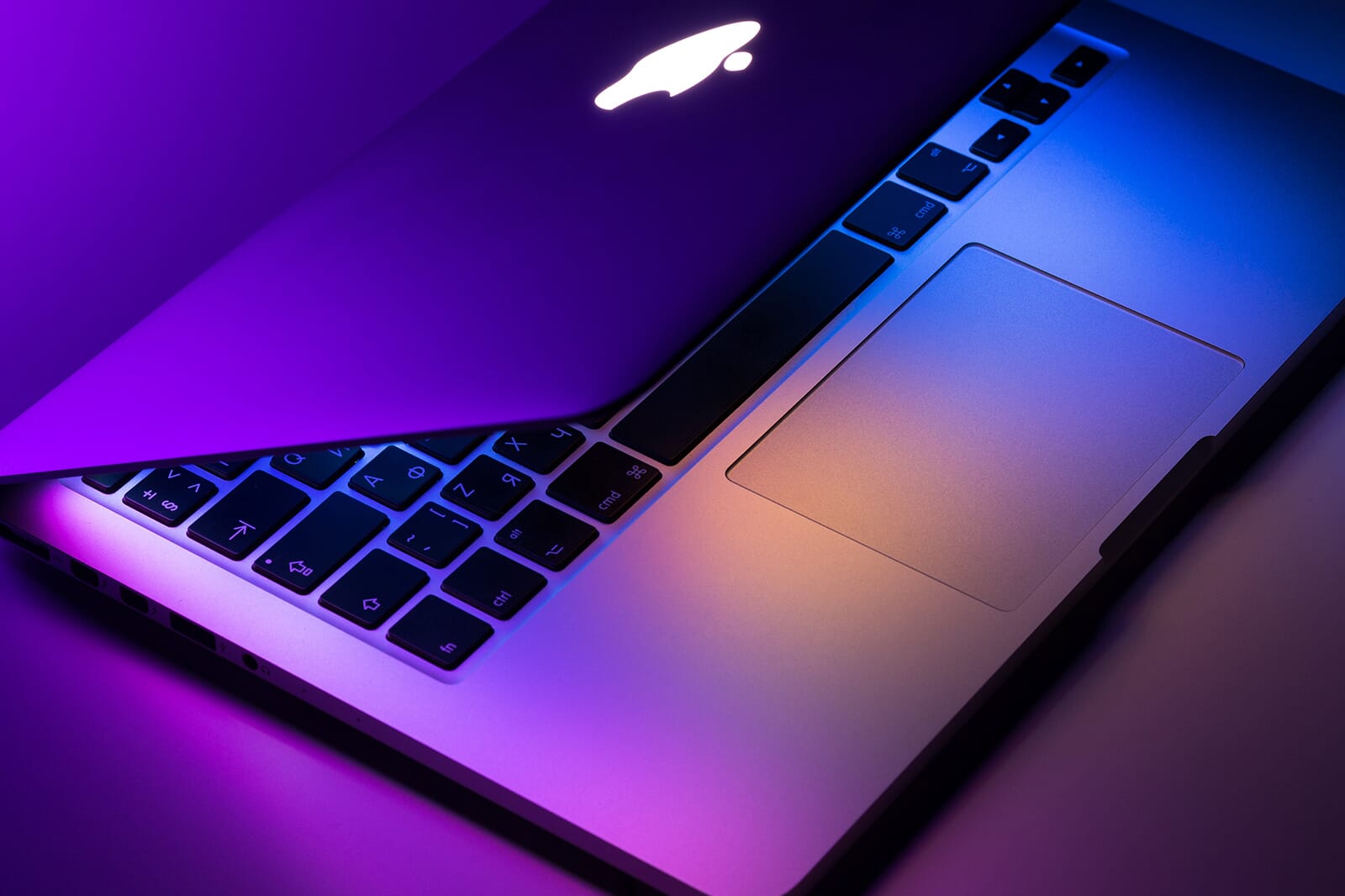 When buying MacBook models, users often struggle with the amount of customization. Multiple components can be changed. To help you out, we have explained the core components:
Processor
The processor is arguably the most important part of editing with a MacBook. It is the brain of the computer, and the multiple cores are used to handle software processes.
Apple has started using its own processor chips. These are the best current options for MacBook Pros:
M2 Max chip
M2 Pro chip
M1 Max chip
M1 Pro chip
The M1 processors are still fantastic, but the latest MacBooks all have the M2 chip variants and are therefore superior.
RAM
The next important component is the RAM or system memory. While the processor is the brain, the RAM is the powerhouse and is responsible for how fast tasks are done. Simply put, the more RAM your MacBook has, the better the performance. The following are common RAM amounts for MacBook Pro models:
I would advise purchasing a MacBook or iMac for photo editing with at least 8 GB of RAM. Most editing software requires 8 GB to run. However, if your budget allows it, go for 16 GB or more as high-end programs like Lightroom and ON1 Photo RAW have a recommended RAM amount of 16 GB.
Storage Drive
The storage drive is also important and has two main characteristics to consider. First, the storage amount is important as it dictates how many photos you can store on the drive. Second, storage speed is important as it dictates how quickly you can access files when using photo editing software. The following are common storage drive options for MacBook Pro models:
2 TB SSD
1 TB SSD
512 GB SSD
For large photo collections, a minimum of 1 TB of space is advisable, and 512 GB is only really sufficient if you take photos infrequently. You can always purchase an external hard drive if you run out of space, however, so don't worry too much about this spec.
In terms of speed, modern 2019 and later MacBook Pro models have NVMe SSD drives, which are incredibly fast. These are much faster than traditional SATA drives and thus allow for quicker access, management, and editing of photos.
Display and Screen Size
Lastly, the display type and screen size are vital. Ideally, you want a bigger screen size so you can view your photos as large as possible. A bigger screen also helps make photo editing dashboards less cluttered. The following are the best MacBook Pro screen sizes:
All modern MacBook Pro models – including the ones listed above – have amazing-quality displays. They use Liquid Retina XDR technology, which offers an impressive level of display clarity, color accuracy, and brightness. They also use True Tone color technology and can display a wide range of colors. This is essential for high-end photo editing where accuracy and color depth are important.
Pick the Perfect MacBook for Photo Editing
The top MacBook for photo editing is the Apple MacBook Pro 16'' (M2 Max), which offers the best for you in terms of processing power and editing speeds.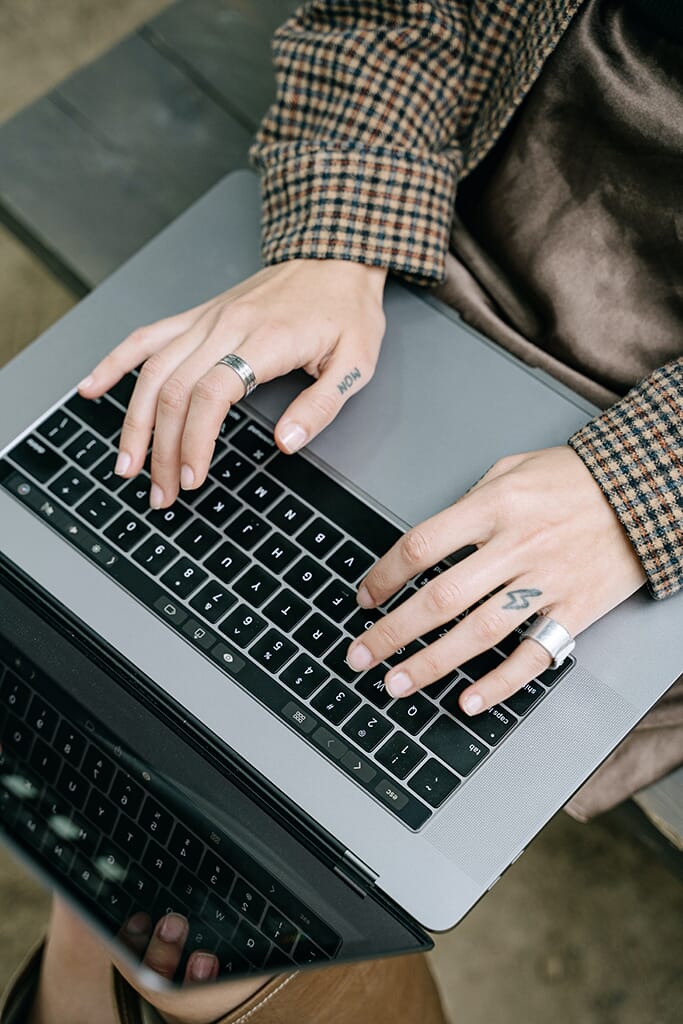 For less intense use or for those who want to do a mix of general-purpose tasks and photo editing, options like the Apple MacBook Pro 14'' (M2 Pro) or even the Apple MacBook Air 13'' will still do a great job.
---
Disclosure/Disclaimer: As an Amazon Associate, we earn from qualifying purchases. Certain content was provided "as is" from Amazon and is subject to change or removal at any time.