Photo editing can be a challenging task, especially when working on large batches for numerous hours. If you find yourself regularly working on photos, having the best mouse for photo editing can be a game changer.
If you think you're due an upgrade, or you just feel your photo editing process isn't at its prime, read on to discover our top choices of mice. From premium options like the Logitech MX Master 3, to more affordable options like the MSI Clutch GM50.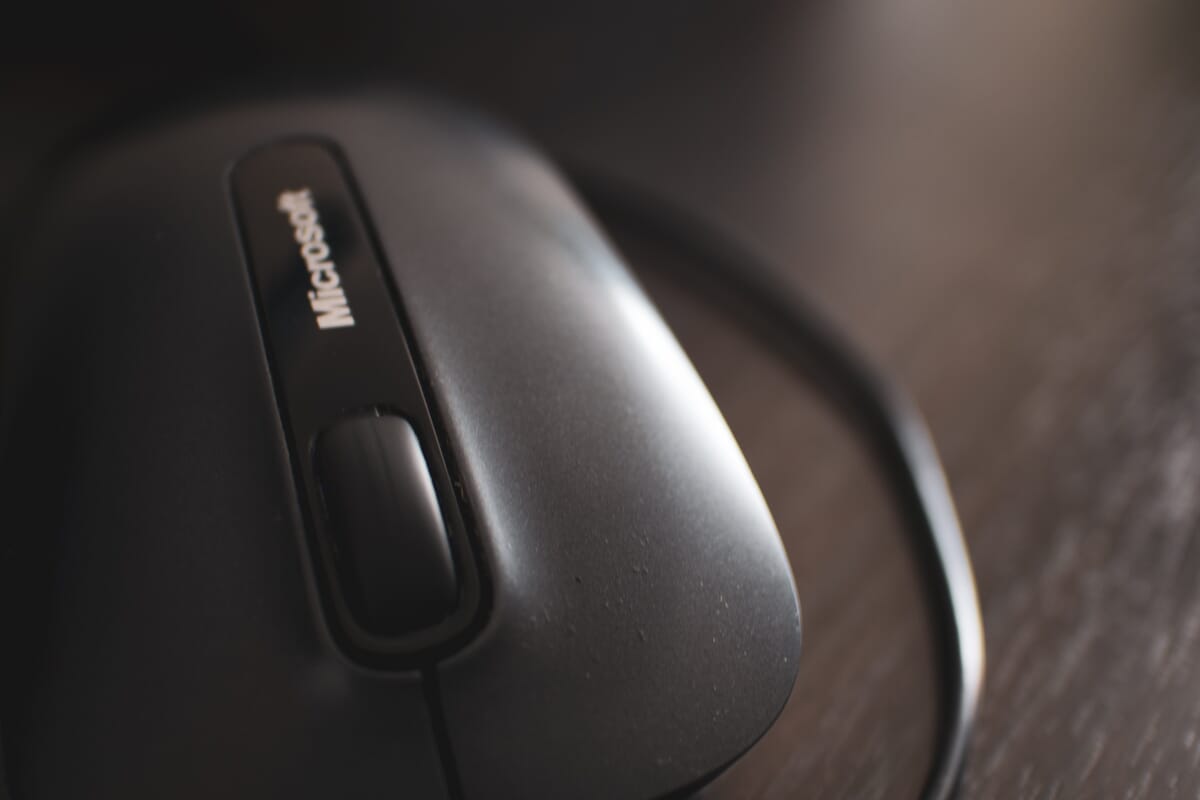 These featured mice represent the best current technology available. Logitech, in particular, has an extensive range of high-quality mice for both editing and gaming.
Most of these mice can be used as gaming mice too. Gaming mice and editing mice share many of the same features – high accuracy, an ergonomic design, and additional controls.
When you buy through links on our site, we may earn a commission at no cost to you. We evaluate products independently. Commissions do not affect our evaluations.
Best Mouse for Photo Editing in 2023
1. Logitech MX Master 3
Best Overall Winner
Advanced wireless mouse for editing and gaming
The Logitech MX Master 3 utilizes advanced technology to provide unbelievable precision for photo editing.
Connection: Wireless
Buttons: 10
DPI: 4000
The Logitech MX Master 3 is an exceptional device. It may look unusual at first glance, but the design is ergonomic and comfortable to use. The main hand section has a gentle curve, and the thumb section slopes down to provide a snug fit for your hand.
It uses a wireless connection and connects to your computer via an advanced 2.5 GHz connection and a USB dongle. The mouse operates smoothly and virtually silently.
The control is enhanced by the 4000 DPI sensor which works on virtually any surface. This level of control is 5x greater than a basic plug and play mouse.
In addition to the amazing control and ergonomics, this mouse also has a range of programmable buttons. You can program these buttons for different software like Lightroom and Photoshop. This gives an extra level of utility. These features make the Logitech MX Master 3 the best mouse for photo editing.
Pros
10 programmable buttons for editing shortcuts
Ergonomic design with a comfortable grip
Uses an advanced 2.5Ghz wireless connection
Cons
Not the cheapest option
2. Corsair Scimitar RGB Elite
Best for Accurate Editing
Brilliant range of customizable buttons
The Corsair Scimitar offers great customization with its 12 side buttons
Connection: Wired USB
Buttons: 17
DPI: 16000
Corsair is well-known for its high-quality computer peripherals and equipment. The Corsair Scimitar RGB Elite represents their ultimate mouse for photo editing and gaming. It is bursting with advanced technology and features.
The control and accuracy of this device are exceptional. It has an advanced optical sensor that provides 16000 DPI of accuracy. This gives a high level of control when editing photos to fine precision. The mouse also has a surface calibration tuning utility which optimizes the mouse depending on what surface it is used on.
Whilst the design is not as aesthetic as the Logitech MX Master 3, it is still comfortable to use. It has an interesting side panel with 12 customizable buttons.
You can customize these buttons for a range of tools and controls in photo editing software, giving you an unparalleled level of utility. These buttons can be moved to fit the size of your hand, too, using the key slider control.
Pros
Advanced calibration utility tool
Large side panel with 12 buttons
Excellent DPI sensitivity at 16000 DPI
Cons
The design is not as comfortable as other mice
3. MSI Clutch GM50 Gaming USB Mouse
Best Budget Option
A simple but effective mouse
This mouse looks fantastic but is also comfortable to use with several customizable buttons.
Connection: Wired USB
Buttons: 7
DPI: N/A
MSI has an excellent range of mice for photo editing, and the MSI Clutch GM50 is a solid choice. This is a more budget-friendly option, but it still offers great performance. It has a lightweight and ergonomic design that is easy to hold and move.
It is durable and the buttons should last for over 20 million clicks. To customize the mouse to your editing preferences, you can change the DPI setting in five jumps from 400DPI up to a maximum of 6400DPI. This should give great control when editing finer details.
This mouse also has a USB connection and a lengthy cable. We also like the RGB colors that you can tune to fit with your PC and other accessories. You can also easily configure this mouse and its buttons via the MSI Gaming Center app.
Pros
Stylish RGB light system
Reasonably priced
Has a stable USB connection
Cons
Less programmable buttons than other options
4. Razer Naga Trinity
Interchangeable side plate
The Razer Naga Trinity has an unusual design with three interchangeable side panels.
Connection: Wired USB
Buttons: 19
DPI: 16000
Razer is one of the top manufacturers of gaming peripherals and their range of mice is amazing. The Razer Naga Trinity can be considered the best mouse for photo editing due to its design and unique side panel.
The side panel is interchangeable – the basic mouse comes with three different side panels that connect securely to the device via a magnetic connection. Which side panel you use depends on the number of buttons you require.
There is a simple two-button side panel, a seven-button side panel in a circular configuration, and a 12-button panel for optimal functionality.
Aside from this, the Naga Trinity also has a brilliant 16000 DPI sensor offering ultimate accuracy. It is also exceptionally comfortable to use. Similarly, the mouse has small tactile bumps that increase your grip.
Pros
Has an interchangeable side panel
High sensitivity at 16,000 DPI max
Tactile grip for a firm hold when editing
Cons
Expensive compared to other budget models
5. Logitech G602 Wireless
Most Comfortable Option
Ultimate comfort for prolonged usage
The Logitech G602 is comfortable to use an has an excellent battery life
Connection: Wireless
Buttons: 11
DPI: 2500
The Logitech G602 is not as high-quality as the Logitech MX Master 3 but it is still a brilliant mouse for photo editing.
As with other Logitech devices, it has an excellent design. The main section curves gently to fit comfortably in your hand. The thumb side panel slopes down to form a comfortable sitting position for your thumb.
In terms of accuracy, this mouse has a 2500 DPI sensor and uses Delta Zero technology – this means it can be used on any surface without a reduction in movement or responsiveness.
The Logitech G602 also features 11 programmable buttons that can be used to improve your photo editing efficiency. These side buttons are logically placed and all within easy reach of your fingers. The only downside to this mouse is that it is battery powered; although it can reportedly last up to 250 hours with two AA batteries.
Pros
Curved shape to fit your hand comfortably
Uses DeltaZero technology for reduced friction
11 programmable buttons
Cons
Not as high-quality as the Logitech MX Master 3
6. Logitech G502 Hero High Performance Gaming Mouse
Highest DPI Sensitivity
High-speed wireless or wired performance
This highly accurate mouse has 11 programmable buttons and an ergonomic design.
Connection: Wired
Buttons: 11
DPI: 25,600
The Logitech G502 Hero High Performance Gaming Mouse is an amazing mouse for editing. For precise control and movements, it has 1:1 tracking, 400+ IPS, and has a maximum sensitivity of 25,600 DPI.
For editing software that requires macro actions, this mouse also has 11 programmable buttons on the top and side. You can create custom commands and also create five specific profiles for different editing tasks or software.
Depending on how you intend to use the mouse, you can even change the weight of the device. You can remove a total of 3.6g by removing weights inside which helps reduce the pressure on your hand when editing for prolonged periods. This mouse also has an ergonomic design and a smooth, curved surface that is comfortable to use.
Pros
Ultra-high max sensitivity of 25,000 DPI
Can create custom commands for the buttons
Changeable weight to suit different functions
Cons
Only available as a wired connection
7. Logitech MX Anywhere 2S
A Great Bargain
Affordable wireless mouse for photo editing
The Logitech MX Anywhere 2S is a great affordable device that still offers improved control and functionality.
Connection: Wireless
Buttons: 5
DPI: 4000
If you do not want to spend a huge amount on the best mouse for photo editing, we have a great affordable alternative. The Logtiech MX Anywhere 2S Mouse is still a fantastic mouse that offers much more than a basic peripheral.
It has a 4000 DPI Darkfield sensor which provides excellent accuracy and tracking. The mouse has a simple design that is elegant and comfortable to use.
The scroll wheel is also hypersensitive and the buttons have a long-lasting life. This affordable mouse for photo editing has a great battery life and is fully rechargeable.
Pros
Has a simple and ergonomic design
Also has a decent 4000 DPI Darkfield sensor
Buttons and scroll wheel have a long-lasting use rate
Cons
Does not have the advanced functionality of other Logitech peripherals
8. Razer Basilisk X HyperSpeed Wireless Gaming Mouse
Best Wireless Connection
This Razer mouse uses HyperSpeed wireless technology which means it offers a seamless and lag-free connection.
Connection: Wireless
Buttons: 6
DPI: 16,000
The Razer Basilisk X HyperSpeed Mouse is another fantastic mouse that can be used for photo editing and gaming. For control, it has a maximum DPI of 16,000 which is perfect when precise editing actions are needed. This mouse is also durable and should withstand hours of editing – it has a click-rating of 50 million clicks.
For power, this mouse uses a dual power source of either Bluetooth or HyperSpeed wireless. The Bluetooth charge can last for up to 450 hours, and the HyperSpeed can last for up to 285 hours on one charge. This HyperSpeed wireless technology is also 25% faster than other brands which should mean no lag or performance issues.
The mouse itself looks and feels great. It has textured grips on both sides, and the buttons are smooth and curved. There are also 6 programmable buttons that you can easily configure using the Razer app.
Pros
Durable buttons with a click-rating of 50 million
Dual power source for great longevity
Textured grips for a comfortable hold
Cons
Only has 6 programmable buttons
9. Redragon M801 PC Gaming Mouse
Best with RGB Lighting
This Redragon mouse offers a great set of features and has an RGB lighting system that can be fully customized.
Connection: Wireless
Buttons: 9
DPI: 16,000
The Redragon M801 offers a great mix of functionality and performance. Its design is ergonomic and it features a simple button configuration on both the side and top. In total, there are 9 programmable buttons that you can set to different software functions and shortcuts.
In terms of performance, it has an adjustable DPI with a maximum sensitivity of 16,000. It also has a high-precision sensor that gives excellent control when editing.
We also like the stylish RGB color lighting. The Redragon logo is backlit, and there is an RGB light ring underneath the mouse. You can also change the colors with 8 different lighting effects. This mouse for photo editing is also reasonably priced.
Pros
Has a brilliant RGB lighting system
Also has a high max sensitivity at 16,000 DPI
9 programmable buttons
Cons
Not as ergonomic as some other options
How to Choose the Right Mouse for Your Needs
You should now have a clear idea of the best mouse for photo editing. But which one is the best choice for you? Each person has their own preferences. You may have found the above info useful but you may still be unsure about which mouse is right for you.
To help decide, you should consider the following:
Shape and design
Aesthetics and style
Additional functionality
Accuracy
To choose the best mouse for photo editing, you must look at the shape and design. You know what type of mouse you are comfortable using and you also know which shapes will feel uncomfortable. Look at the different shapes of the mice and choose which one you think would be best suited to your handling.
Style and aesthetics are a much more personal factor which, theoretically, shouldn't play too much of a role in your selection. But if we're being honest, we all want something that looks good. Some mice have unusual designs that aren't to everyone's tastes. You should ideally choose a mouse that appeals to you visually and doesn't compromise on other important features.
Additional functionality is important is another important thing to consider. The best mouse for photo editing should suit your needs perfectly. So consider what additional functionality (if any) you require. Do you want a host of programable buttons you can use for editing? Do you mind using a wireless mouse or would you prefer a cabled connection?
If you're editing photos, accuracy can be a vital factor when selecting your mouse. If you require a mouse for precision editing, it should have a high DPI rating and excellent accuracy. For more casual photo editing, you may not require a high-precision mouse.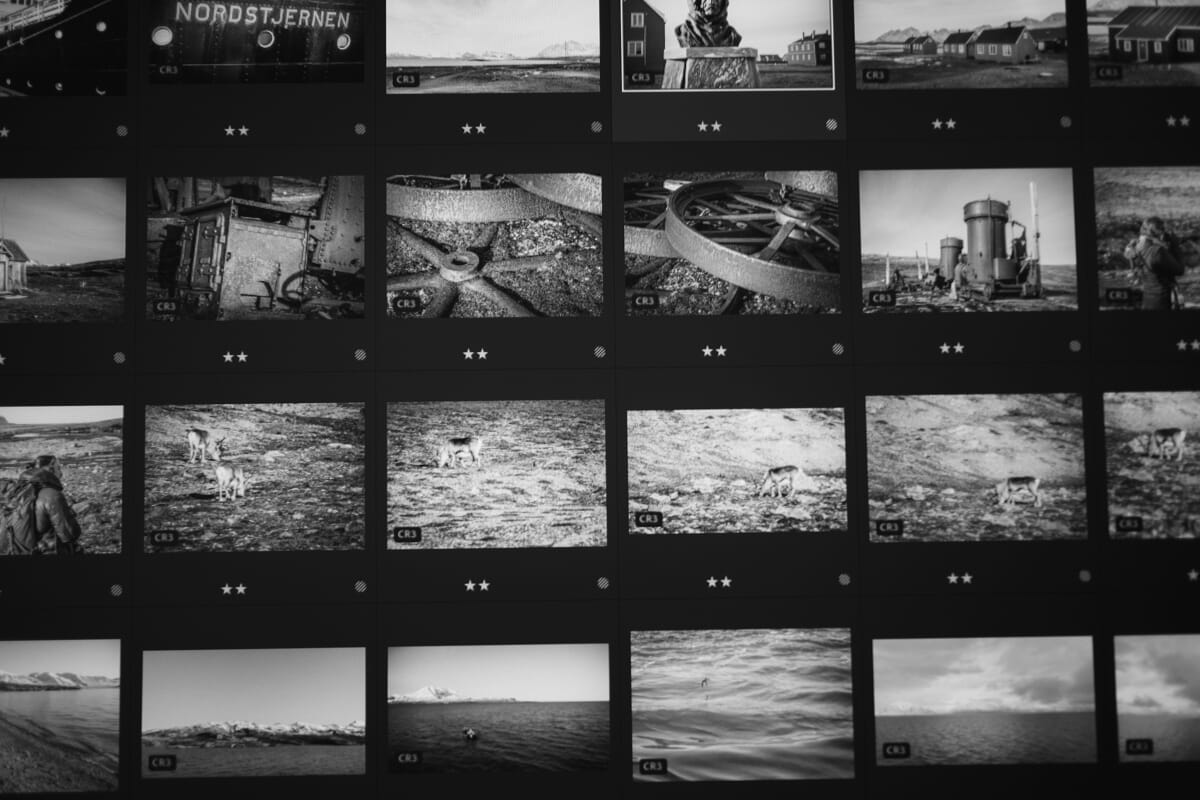 Configuring a Mouse for Editing Usage
In most instances, when you connect a mouse to your computer, it should be detected automatically. You may have to install drivers or additional software, but this depends on the individual mouse and whether you plan on utilizing programmable buttons (we highly recommend you do!).
In most instances, there should be an accompanying app or utility tool that allows you to quickly configure the mouse. Use this to set up the additional buttons as you wish – remember that you don't have to configure every additional button. Utilize what you need and make sure the selection and layout are optimized for your workflow.
Also, consider the sensitivity settings and scroll function – test the mouse and adjust these settings until you find something that you are comfortable with.
Related Post: Best Keyboards and Consoles for Photo Editing
Swap Your Old Mouse for The Best Mouse for Photo Editing Today!
There is a great selection of mice that are suitable for photo editing. Having a high-quality mouse can greatly improve your editing process. With the right mouse, you can increase productivity whilst also enhancing precision, making for some high-quality edits.
Remember, the mouse you use ultimately boils down to personal preference! If you have a mouse that you love to use for photo editing, share it with us in the comments!
---
Disclosure/Disclaimer: As an Amazon Associate, we earn from qualifying purchases. Certain content was provided "as is" from Amazon and is subject to change or removal at any time.