Point and shoot cameras are a great way of always having a good-quality camera to hand no matter where you are thanks to their compact size. If you're looking to purchase a compact camera so you never miss a moment, take a look at the best point and shoot cameras under $100. These are affordable options that still promise high-quality for the relative price-point.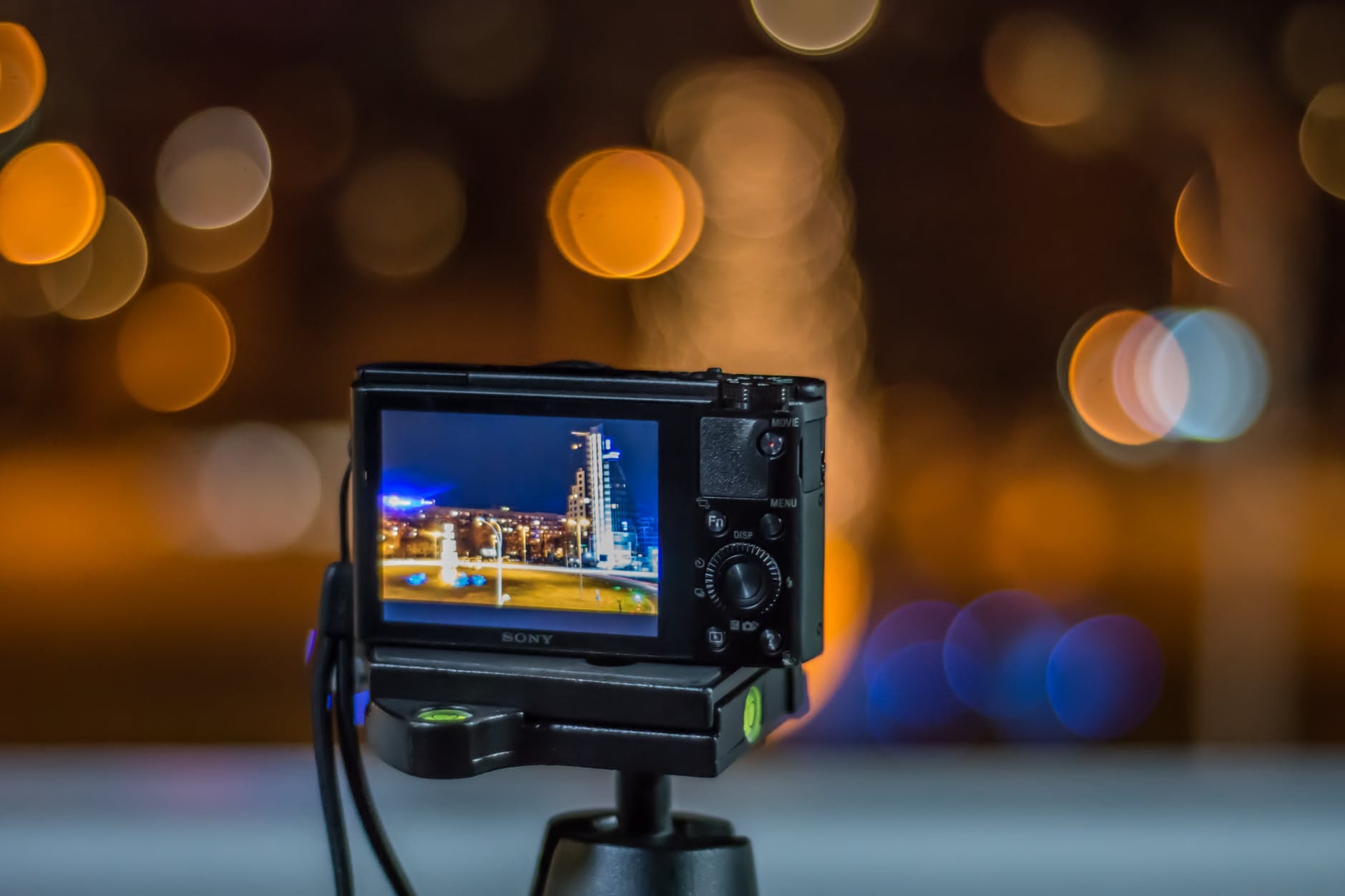 The Best Point and Shoot Cameras for Under $100: Everyday Usage
Best Point-and-Shoot Camera Under $100
Loaded with features that make casual shooting experiential, this compact camera gives you all the reasons to keep your phone right where it's supposed to be–in your pocket.
If you're looking for an easy, smooth-sailing point-and-shoot experience, this camera is perfect for you. Packed with the essentials that make shooting a breeze, the W800 is a powerful, compact camera you can literally take anywhere you go, thanks to its lightweight build.
A solid advantage of the W800 over other models is its intelligently-designed features that make ease and convenience its focal point. On its camera menu, you'll find an "Easy" mode, which enlarges icons and minimizes the menu layers so you can focus on taking quick shots of your subject. It also has a Sweep Panorama feature, which allows you to take your shots further. This, along with Scene Recognition and Smile Shutter Technology, helps you capture happy moments right when it happens.
The W800 doesn't fall behind in terms of zooming and stabilization either. Its 5x optical zoom lens and SteadyShot Image Stabilization take the blur out of the picture so you can take advantage of every shot. The focal range of its lens is at around 26 to 130mm, which is great for daily shooting applications.
But if there's anything about the W800 that might raise flags, it's its slow shutter speed. Also, you can't expect a budget device like W800 to perform like high-end models, especially when you're shooting in low light conditions. This device is best for shooting outdoors (and in broad daylight, preferably).
With all this in mind, we have to say this is a worthy camera for the title of the best point and shoot cameras under $100.
Lightweight
5x optical zoom range
Scene Recognition and a Smile Shutter Technology
Slow shutter speed
Image quality for low light conditions needs improvement
Most Lightweight Camera for Casual Applications
Ideal for everyday shoots, this device combines basic features that make it a smart buy for its price point.
Raising the banner for the Kodak PIXPRO collection is the FZ53-RD, a sleek point-and-shoot camera that's clean and intuitive inside and out. At 3.68 ounces, it is the most lightweight camera for everyday use, making it a great buy if weight is one of your main concerns.
Tying for the top spot as one of the best point and shoot cameras for under $100 with the Sony Cyber-Shot W800 in terms of display size, the FZ53-RD is built with a 2.7-inch screen. It also has a 5x optical zoom feature that accounts for better image quality. A pocketable version ideal for casual shooters, the FZ53-RD is capable of capturing images at 16MP and videos in HD at 720p.
This camera has a sensitivity range between ISP 80 and 1600, and it has auto settings that can detect a smile, a blink, or a face, making it extremely easy to use. This is pretty much a great camera for handheld shooting, the FZ53-RD does exactly what it's supposed to do without asking you to go through a complex manual.
The most obvious downside of using this camera is its image resolution, which is the lowest recorded on our list. But when used in optimal lighting conditions, the FZ53-RD is all-in-all a reasonably-priced camera that can deliver good, everyday shots.
Most lightweight point-and-shoot camera for casual applications
5x optical zoom range
Auto-detection feature (detects a smile, a blink, and a face)
The Best Point, Shoot, and Print Camera for Wider Image Formats
Why focus on producing digital images when you can get quality, physical prints the moment you take a shot? A device capable of delivering images in wider formats, the Instax Wide 300 is sleek, compact, and easy to use.
A break from the cute, colorful Instax collection that has streamlined modern family cameras, the Fujifilm Instax Wide 300 is twice the size and fun of the Instax Mini line-up. Despite producing wider, 2.4 x 3.9" photos, it still delivers crisp images perfect for instant printing applications, making it our top pick for cameras producing photos in wider formats.
As simple as pressing and printing, the Wide 300 model marries quality and user-friendliness through its easy-to-use build. It is highly consistent in terms of producing images that have great color saturation and exposure. So if image quality is your main concern but you're not a fan of small-sized Instax prints, this is the perfect option for you. Think of the classic polaroid wrapped in a sleek package and you've got this camera to back you up.
In terms of lenses, the Instax Wide 300 has two distant settings: 3 to 10 feet and 10 feet and above. The former is most ideal for portrait orientation, while the latter is best for landscape images. You might want to fire a few shots first to check the quality of the images before running an entire film to make sure you're on the right track.
A camera that brings you back to the basics of photography, the Fujifilm Instax Wide 300 is a simple device that produces great images. But while it's packed with fundamental features, it falls short in providing enough room for creativity since it has limited controls. Its flash, for one, automatically activates even if you want to retain the natural color of your subject. It also doesn't have long exposures and other modes that other, higher-priced cameras are loved for.
Great quality images
Prints are double the size of Instax Mini
Simple and easy to use
Limited controls
Expensive films
The Best Point-and-Shoot Camera for Producing Small, Classic Prints
The Instax Mini 9 collects great memories and instantly converts them into print, making it a great option for commemorating special occasions. Available in a parade of playful colors, this bubbly, portable device is a great starting point for photography enthusiasts who like to
The fun, younger sibling of the Fujifilm Instax Wide 300 comes in a playful package, making it a great option for family (or party) use. The Fujifilm Instax Mini 9 is one of the best point and shoot cameras under $100 for providing instant images at the click of a button, but it doesn't stop there. Charming inside and out, this compact camera gets your memories printed out in seconds without sacrificing one critical feature: image quality.
Available in shades of blue, pink, green, and white, Instax Mini 9 is a perfect camera for teens and adults alike. It comes with a close-up lens designed for shooting at up to a 50-centimeter range. On the back, you'll see a viewfinder and a film exposure counter that helps you keep count of your shots. It also gets you access to a range of lighting options, including sunny, cloudy, and high-key modes. But frankly speaking, even with these options, it is difficult to capture high-quality images in low-light conditions.
A great bargain for capturing still photos with vibrant colors and great clarity, the Instax Mini 9 allows you to effortlessly immortalize memories with family and friends. But just like other contenders in the Instax department, the films are quite expensive, so you better slow down on film use.
Great quality images
Fun, attractive design
Easy to use
Shooting under low light conditions result in lower image quality
Expensive films
Best Point-and-Shoot Cameras for Under $100: Action and Outdoors
The Best Action Camera on a Budget
A clear upgrade from the Akaso Bravo 4, this action camera is geared towards providing you a seamless outdoor shooting experience through its range of innovative features. n
A waterproof casing, a Wi-Fi App, and 4K video capability are the basics of a good action camera, and Akaso knows this by heart. Following in the footsteps of the popular Brave 4 model is the Akaso Brave 6, which is a smart upgrade, to say the least.
A reliable action camera on a budget, the Brave 6 literally helps you brave the outdoors with its cohesive features. While it certainly can't compete with high-end GoPro Action Cameras, it is quite an impressive device for its price point. On its responsive touchscreen display, you can view a virtual guide that helps you better navigate its features, along with instructions on how you can download its app.
Delivering 20MP images and videos in up to 4K/24fps, the Brave 6 helps you take wobbly images out of the scene via its selectable electronic image stabilization option. The cherry on top: a voice command feature that makes your shooting experience more seamless. There are six commands available in its interface. Just say "AKASO, take photo" or any of its other commands and you won't need to lift a finger to activate its functions.
Related Post: Cheap GoPro Alternatives
Jam-packed with features surprising for its price range, the Akaso Brave 6 takes a step closer towards efficiency. But as a word of caution, don't try to push its video recording capability to 60fps or you'll sacrifice video quality over speed. Also, while it is lined up as an action camera, its plastic build makes it unideal for rugged terrains.
Great features for its price point
Waterproof casing
Designed with a voice command option
Plastic build
Video resolution is compromised at a higher fps
The Best Underwater Camera for Family Use
Made for casual shooters, this compact camera gives you all the basic features you'll ever need when you're out for a quick dip. Take a selfie or a vivid underwater shot, this device got you covered.
Love taking a splash down memory lane? Entering the scene of underwater cameras is the Uggkin Underwater Dual-Screen Camera, a budget device that flaunts robust features built for casual shooting applications.
Its water-resistant feature should be enough for most, offering 10 feet depth protection. It also has a dual LCD display–one for the rearview and another for the front view. So if you like taking selfies on land or underwater, this camera will do the trick for you. Its image resolution is also quite impressive at 24MP, which is higher than many big brands on our list.
To take image clarity further, Uggkin also designed this device with Electronic Image Stabilization technology that works alongside a continuous shooting mode. Overall, this point-and-shoot camera is a great buy if you're a casual shooter and you love to take shots while splashing at the pool.
Dual-screen LCD display
Easy to use
Waterproof
Good image resolution
Limited controls
Water-resistant feature can only go as low as 10 feet
Great Value for Money
As one of the most inexpensive action cameras out there, this reliable device is packed with features that come close to the early GoPro versions.
Another budget action camera from Akaso that made it on our list is the EK7000 Pro, a device designed with features that are suited for its price point. Only a few dollars pricier than its basic model, the EK7000, the "Pro" version gives you more value for your money by offering some advancements on its features.
Is it comparable to GoPro's latest flagship models? Not a chance. But for its price, it's quite a steal. Externally, EK7000 Pro is packaged in a waterproof casing that works well even when you're 131 feet underwater. It is also designed with a HyperSmooth video stabilization feature, a touchscreen display, and additional fields of view, which the EK7000 lacks. Plus, it is capable of recording 4k videos at 25fps.
You also get a timelapse option and Wi-Fi connectivity, allowing you to remotely control your camera via a 2.4-GHz wrist remote control. The wrist control is not waterproof, but it is quite handy when you're doing other outdoor sports activities.
While the EK7000 Pro is designed with great features, its image resolution isn't outstanding at 16MP. Also, just like Brave 6, its video resolution gets a downgrade when you try to increase the fps.
Great features for its price point
Waterproof casing
Low image resolution
Video resolution is compromised at a higher fps
The Most Inexpensive Point-and-Shoot Action Camera
Loaded with decent photo and video recording capabilities, this low-priced action camera allows you to bring your adventures to life without burning a hole in your pocket.
Completing our line-up of action cameras that won't break the bank is Cooau 4K Underwater Camera, a smart device that produces 4K Ultra HD footages a 25fps. Great for either cycling in the park or a quick dip in the lake, Cooau combines several basic features that make outdoor shoots efficient. Its image quality is also reasonable at 20MP.
Its anti-shake image stabilization, along with its WiFi connectivity and 2.4-G Wrist Remote Control, allows you to take fluid shots wherever you are, whatever you do. You can also adjust color and brightness via its built-in ISO and Exposure Value, making it easier for you to produce better image outputs while you're on the go.
Its time-lapse recording capability, on the other hand, gives you ultimate control over your frames. With this feature, you can speed up your videos to up to 30x so you can convert long clips into shorter, chunkier ones. A basic device that keeps you on the move, the Cooau 4K Underwater Camera is a great option if you are way under budget seeking the best point and shoot under $100.
Reasonable features for its price point
Inexpensive
Easy to use
Video quality needs improvement
Why Buy a Point-and-Shoot Camera?
The emergence of smartphones has lead to a drastic shift in where people want to put their money. Designed with built-in cameras, smartphones have crushed the need for point-and-shoot cameras. But let's face it: nothing can replace a dedicated camera that is built solely for the job.
Case in point, smartphones are way too delicate (and expensive) to soak underwater, use for rocky terrains, or even lose in the process of taking photos as you travel. A compact camera offers you the versatility and functionality you need for different shooting applications.
Not to mention, even the most basic cameras out there are built with physical buttons and dials that give you more control over automation features, allowing you to effortlessly change camera settings, check exposure levels, and zoom in and out of your subject.
What to Look for in a Camera
The point-and-shoot camera under $100 should be a reflection of your personal shooting needs. Are you the outdoorsy type or do you just like taking random photos every once in a while? By setting priorities, you can find a camera suited to your needs.
Image Quality
In a point-and-shoot camera's case, a large number of megapixels doesn't always translate to a clearer and crisper image. If you frequently shoot in low-lighting conditions, look for a camera with a large sensor. A one-inch sensor gives you better image quality as compared to smaller-sized ones.
Zoom
There are two types of zoom: optical and digital. Between the two, optical zoom, also called true zoom, gives you better image quality. Digital zoom, by contrast, digitally re-sizes your images, consequently compromising quality. Some point-and-shoot cameras also offer both types of zooming capabilities, but if you have to choose one, go for optical zoom.
LCD Screen
A three-inch display size gives you a better preview of your shots, allowing for better image framing. If shooting under the sun is your priority, look for a high-end model equipped with an ultra-bright LCD screen.
Camera Modes
A camera's automatic modes are designed to help you get a better shooting experience. Some basic functions like scene recognition, along with Landscape and Portrait modes, handle most of the tedious parts of shooting, allowing you to continuously take different shots.
Auto Detection Settings
Auto-detection settings such as face recognition come as a standard in most point-and-shoot cameras. Aside from detecting a face, some models are also designed to detect a smile and automatically shoot your subject.
Wireless Connectivity
Wireless connectivity allows you to share and upload your images on social media sites. This feature also comes handy when it comes to storing your images on your personal device.
Final Thoughts
Frankly speaking, a budget camera won't pack a punch if you're a professional photographer looking for high-end features. But if you're a casual photography enthusiast who just loves collecting memories, you can definitely walk down this alley and find a great device to help you on your journey.
---
As an Amazon Associate we earn from qualifying purchases. Certain content that appears on PhotoWorkout.com comes from Amazon. This content is provided 'as is' and is subject to change or removal at any time.