Today, we are going to look at some of the best zoom lenses for Sony mirrorless cameras.
Sony is a leading brand in the mirrorless segment and produces some of the best mirrorless cameras in the business. Zoom lenses are versatile and useful for such a wide array of work; pair one with your Sony mirrorless body, and you have a recipe for success!
So here is our list of the best zoom lenses for Sony mirrorless cameras that you can buy in 2022.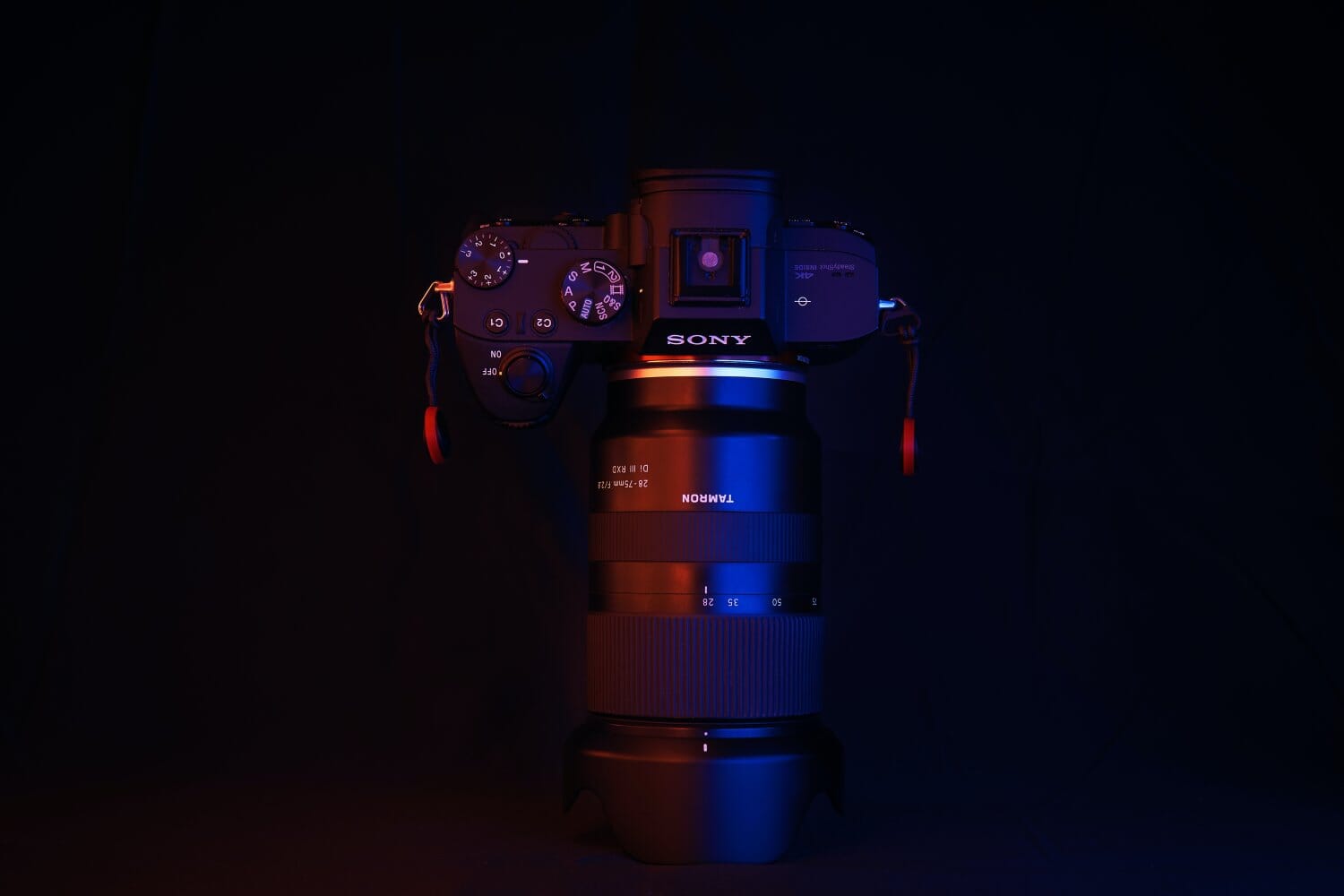 The Best Zoom Lenses for Sony Mirrorless Cameras: Top Picks
When you buy through links on our site, we may earn a commission at no cost to you. We evaluate products independently. Commissions do not affect our evaluations.
1. Sony FE 16-35mm f/2.8 GM
Our Pick
Wide-angle brilliance!
If wide angles are your style, this range will cover it all.
Pros
Great f/2.8 aperture throughout the zoom range
Includes a focus hold button
Dust, moisture, and flare resistant
Cons
Expensive
Dimmer and softer corners
If you are a street and journalistic-type photographer, the Sony FE 16-35mm GM is the one lens that you'll want to work with all the time, and it's perfect for architecture and landscape photography, too.
Auto-focusing is powered by Sony's Direct Drive Super Sonic Wave AF motor technology. The construction of the lens consists of two extra-low dispersion elements, three aspherical elements, and two XA elements.
In total there are 16 elements arranged in 13 groups. Sony has included its Nano AR coating, which ensures better handling of ghosting and flare, along with better color saturation and contrast when working in bright outdoor conditions.
The front of the lens has been treated with a fluorine coating, which ensures that the lens repels dirt, grime, and fingerprints, stuff that hampers the quality of your images. The 11 diaphragm blades are rounded and promise very nice bokeh quality.
2. Sony FE 24-105mm f/4 G OSS
A versatile mega zoom
This lens can cover your wide and zoom-lengths needs – all in one go!
Pros
Image stabilization included
Incredible focal range
Small, light, and fairly compact
Cons
Maximum f/4 aperture is narrower than competition
The Sony FE 24-105mm f/4 G OSS lens is one option you may never want to take off your camera, assuming you want to keep things simple and don't want to carry several lenses with you every time you feel like taking photos.
This is a general purpose lens, offering a broad focal range from the wide-angle 24mm to a medium telephoto 105mm. Plus, it has image stabilization built-in for improved sharpness when handholding.
The construction of the lens includes four aspherical elements and three ED elements. In addition, Sony has provided the lens with Nano AR coating to prevent flare and ghosting from affecting the quality of the images. Additionally, the lens features some dust and moisture resistance, so you can use it in slightly bad weather, though the lens is not completely weather-proof.
Autofocusing is powered by Sony's Direct Drive Super-Sonic Wave Motor, and Optical SteadyShot image stabilization has also been provided. The system works in tandem with the built-in body-based image stabilization system available in some Sony cameras. The aperture diaphragm is composed of nine rounded blades for high-quality background bokeh.
3. Sony FE 24-70mm f/2.8 GM
Best walkaround zoom lens
Looking for a focal length that does wides angles, portraits, and everything in between? This is the lens to buy.
Pros
Sony's G Master luxury line of lenses
Extremely sharp and fast to focus
Continuous f/2.8 aperture
Cons
Expensive
Heavier than comparable models
The letters "GM" stands for "G Master," which signifies this lens is part of Sony's premium lens segment. And from the few 24-70mm lenses that Sony makes for its mirrorless cameras, we picked the Sony FE 24-70mm f/2.8 GM because it is the absolute best.
For one, it has a decent build quality and is able to resist tough conditions, making it a top zoom lens for Sony mirrorless (though the lens doesn't offer weather sealing).
The FE 24-70mm f/2.8 GM packs what is arguably the best focal length range. With a 24-70mm lens, you can shoot almost anything: landscapes, portraits, group shots, and those fleeting everyday moments. The wide f/2.8 maximum aperture ensures that you are able to capture a decent amount of light no matter the ambient brightness levels.
The construction of the lens includes one XA element and two aspherical elements. It also includes one ED element and one super ED element. Therefore, the lens produces better bokeh and suppresses chromatic and other aberrations, plus it offers a Nano AR coating.
Autofocusing is powered by a Direct Drive Super-Sonic Wave AF Motor. Speaking of focusing, the lens focuses internally. You also get a focus-hold button on the lens, which comes in handy when you need to focus and recompose for those off-center compositions. Finally, a 9 blade aperture diaphragm promises nice bokeh.
4. Sony FE 70-200mm f/2.8 GM OSS
Great for long-range photography
If you have a 24-70mm, consider grabbing this lens to fill the gap!
Pros
Incredible range with a bright f/2.8 aperture
Tack sharp and quick focusing
Image stabilization built-in with teleconverter compatability
Cons
Expensive
Can have some minor distortion
The Sony FE 70-200mm f/2.8 GM OSS is an outstanding lens, assuming you like that tighter telephoto perspective for portraits, landscapes, and more.
The internal construction of the Sons FE 70-200mm f/2.8 GM OSS includes an XA element, two aspherical elements, four ED elements, and two super ED elements. On top of that, the lens also features Sony's Nano AR coating.
Autofocusing is powered by Sony's Dual Linear & SuperSonic Wave AF Motor. The lens also has a special focus range delimiter button, which comes in handy when shooting subjects that have less contrast or are at a known distance. You also get a focus-hold button.
This is a GM (G Master) lens, so build quality is very strong (the lens is both dust and moisture resistant, though it isn't truly weather-sealed).
5. Sigma 28-70mm f/2.8 DG DN Contemporary
Best Budget
The best budget option out there
The 28-70mm f/2.8 pairs the versatility of the 24-70mm with the budget-friendliness of a kit lens.
Pros
Great price
Small, lightweight, and extremely compact
Amazing sharpness and color rendering
Cons
Construction isn't as top notch as higher end lenses
Limited on-lens buttons and options
If you're looking for something amazing at a relatively low price, the Sigma 28-70mm f/2.8 DG DN Contemporary is an amazing choice. While the focal length range closely parallels the 24-70mm featured above, this lens is significantly smaller (almost pocket size!) and clocks in at a much lighter weight!
The build is dust and splash proof and is covered with a nano-porous coating to help keep the lens temperature neutral in difficult situations. The glass itself is covered with a water and oil repellent coating that keeps the front element as clean as possible no matter what you throw at it.
Focusing is made easy, as this lens communicates fluently with Sony's autofocus system. But for those that prefer manual focus, you can very easily use the focus switch to jump to manual and spin the very tactile focus ring to lock sharpness.
6. Sigma 150-600mm f/5-6.3 DG DN OS Sport
A wildlife photographer's ideal lens
This ultra-telephoto focal length can capture incredible images of wildlife, birds, and more.
Pros
Very sharp across its entire zoom range
The smallest and lightest of its kind
Fluorine-coated glass
Cons
Expensive
Variable aperture that is quite narrow
For the wildlife photographers out there, the new Sigma 150-600mm f/5-6.3 DG DN OS Sport is a tremendous option – and light enough to take on hikes without feeling bogged down, too.
Although the aperture is variable (f/5-6.3, depending on how much you've zoomed), this shouldn't be a problem for wildlife photography, even if you're after a shallow depth of field effect.
The lens features up to four stops of optical stabilization, allowing you to shoot with a slower shutter speed than you would expect. Focus is extremely accurate and works with Sony's various AF features, such as eye detection and animal tracking. There is also a zoom torque switch that allows you to adjust how tense the zoom ring is (so you don't accidentally zoom the lens when you don't intend to).
Which of the Best Zoom Lenses for Sony Mirrorless Cameras Is Right For You?
The best lens for you is the one that satisfies your specific needs. So ask yourself: What type of photography do I want to shoot? And what zoom lens is suitable for that photographic genre?
Our pick is the Sony FE 24-70mm f/2.8 GM, due to its incredible versatility and very sharp focus. But for the budget-conscious that still want a great option, the Sigma 28-70mm f/2.8 DG DN Contemporary is another amazing choice.
---
As an Amazon Associate, we earn from qualifying purchases. Certain content was provided "as is" from Amazon daily and is subject to change or removal at any time.