Are you struggling to decide if the Sony 16-50mm lens is a good purchase? Do you want to know whether the 16-50mm lens makes sense for your needs?
You've come to the right place.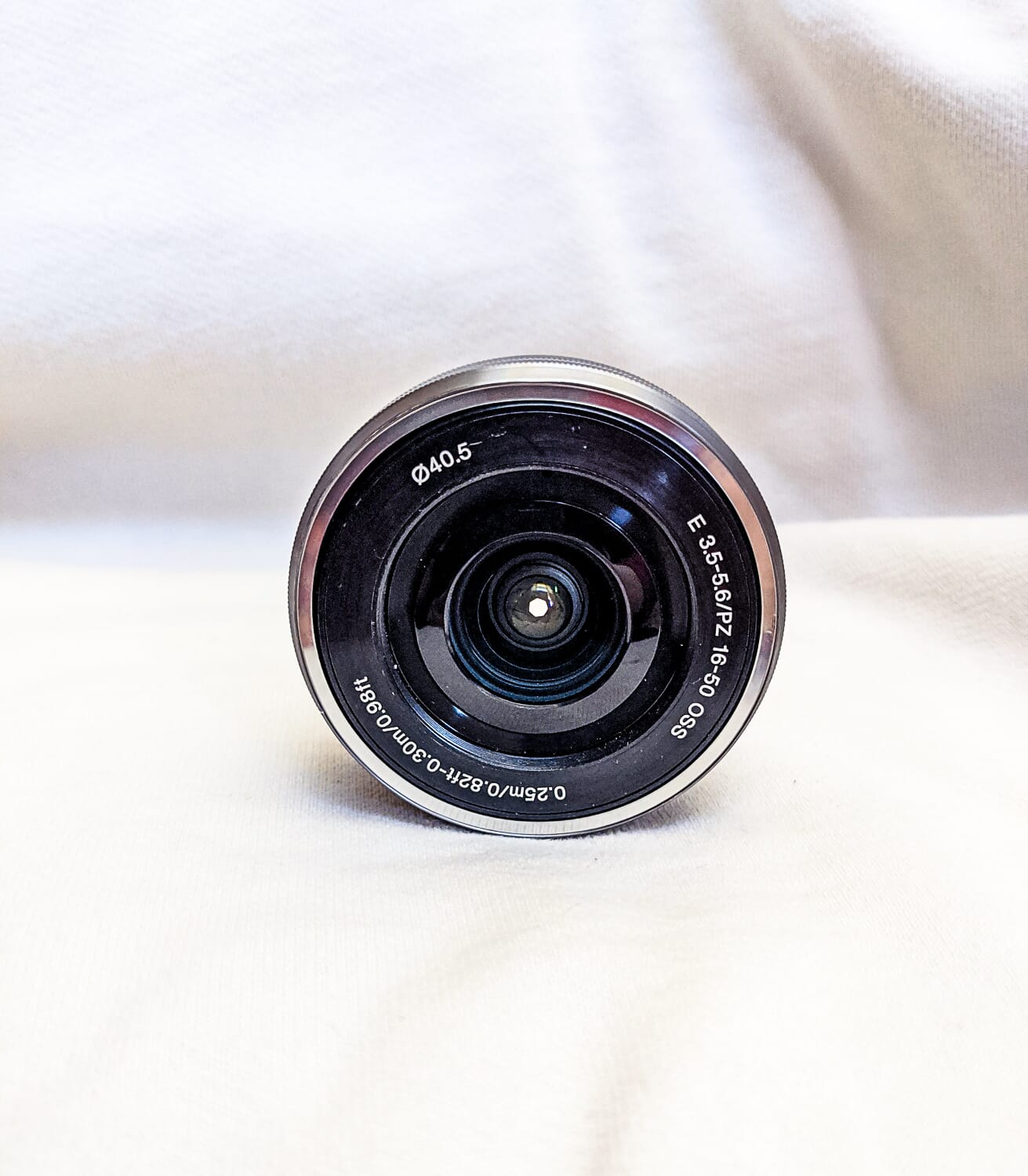 Because in this Sony 16-50mm review, I'm going to tell you everything you need to know about the lens.
I'm going to tell you how useful it is (referring frequently to my hands-on experience with this lens).
I'm going to tell you how well it focuses.
And, most importantly, I'm going to tell you how sharp it is–so you can decide whether it's really up to your standards.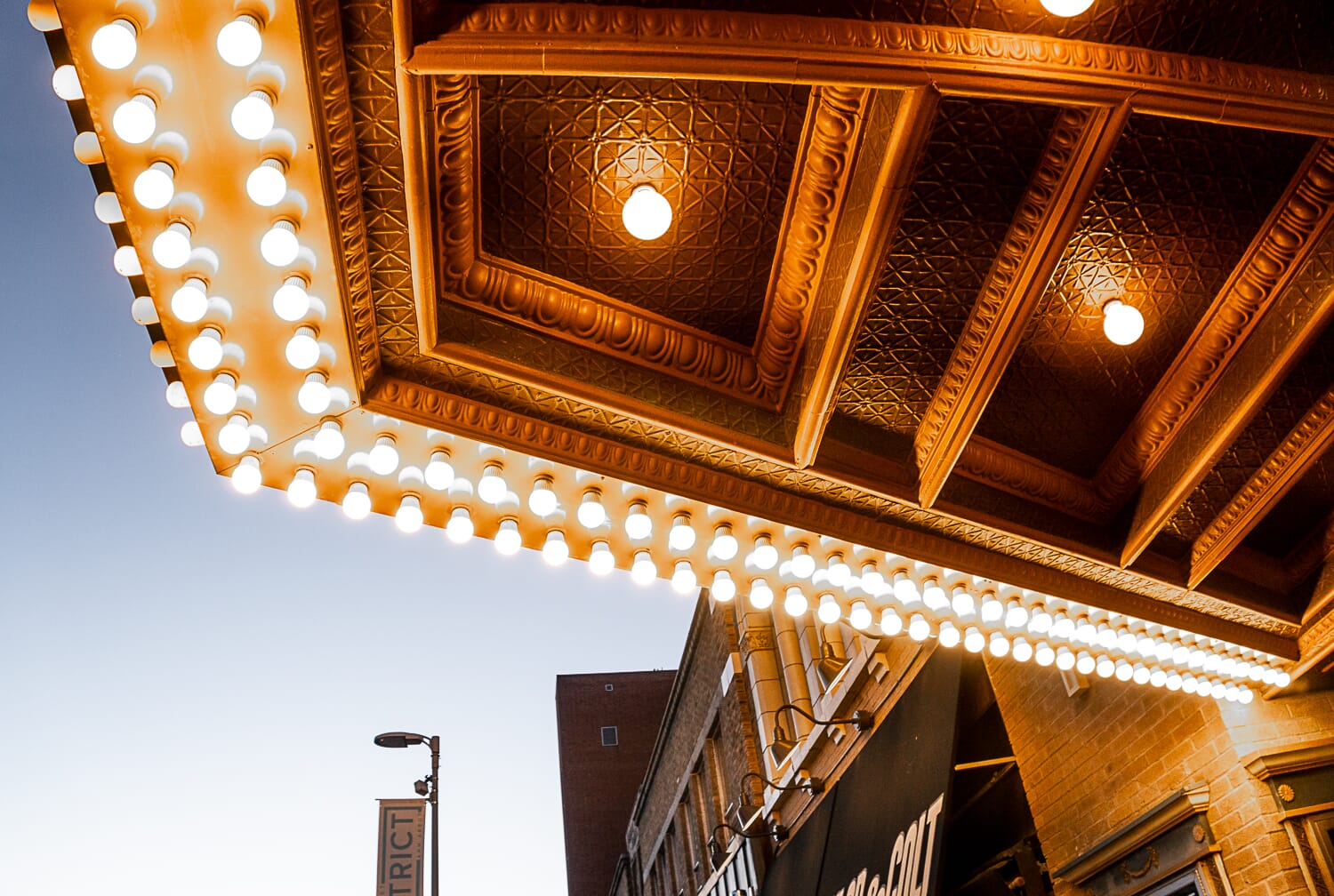 Sound good?
Let's get started.
When you buy through links on our site, we may earn a commission at no cost to you. We evaluate products independently. Commissions do not affect our evaluations.
Sony 16-50mm f/3.5-5.6 OSS: Overview
The Sony 16-50mm f/3.5-5.6 is a kit lens, which means that it generally comes bundled with a camera.

In this case, we're talking about Sony APS-C cameras, such as the Sony a6400.
Kit lenses are designed to be fairly cheap, which means compromises–in terms of build quality and image quality.
They're not meant to stun you with incredible images straight out of the box. Instead, kit lenses are designed to get beginners and hobbyists shooting right away so you don't have to go hunting for an interchangeable lens as soon as you buy your first mirrorless body.
That said, it is possible to buy kit lenses separately. You can grab the 16-50mm f/3.5-5.6 for under $150 on Amazon–in what seems to be a steal, given how expensive Sony's other lenses cost.
But it's not worth buying a cheap kit lens if that kit lens can't perform optically.
So in this review, I'll take a look at a few key aspects of the Sony 16-50mm f/3.5-5.6.
I'll discuss its focal length, which is pretty typical for a kit lens, and allows you to shoot wide to standard subjects.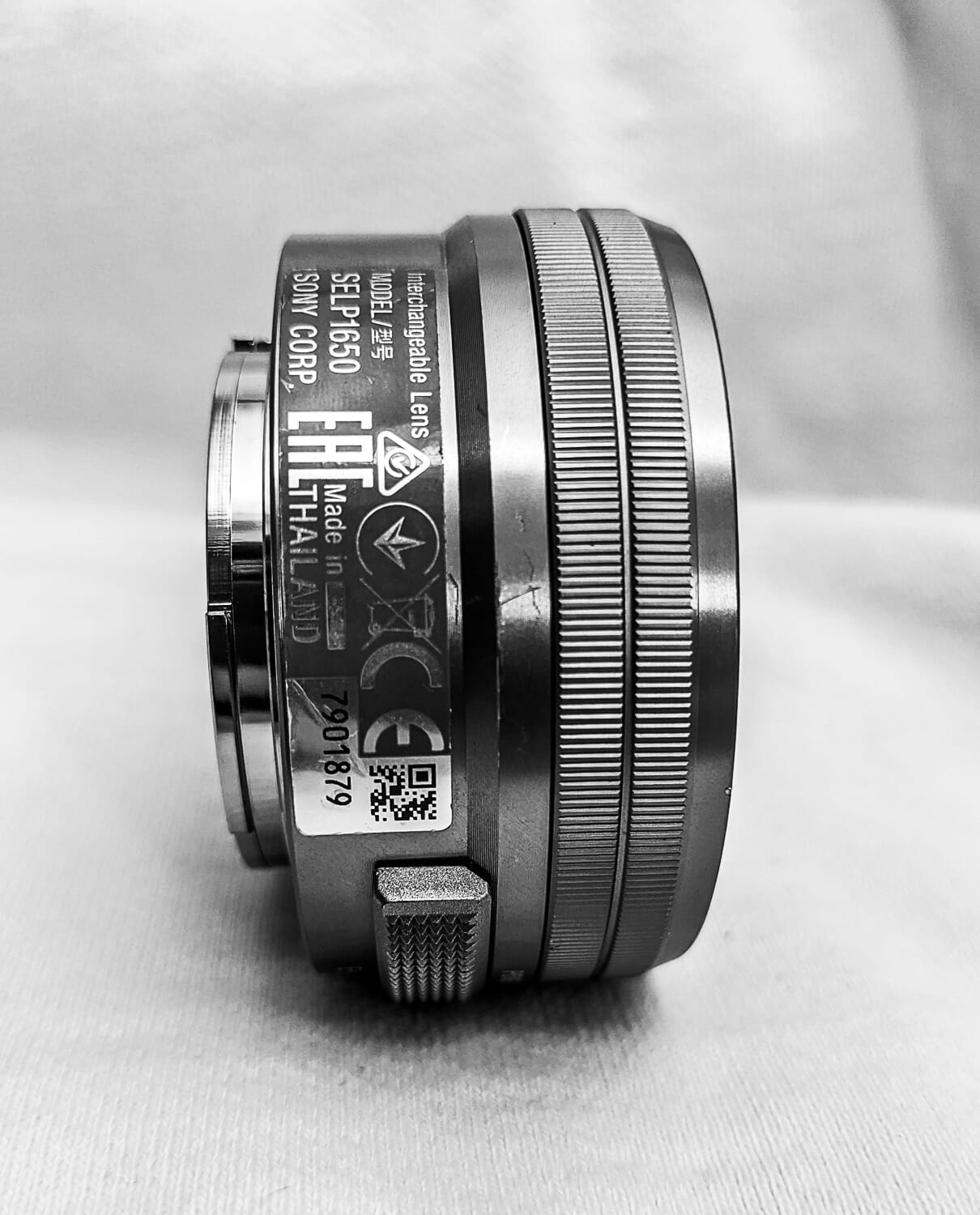 I'll discuss its build quality, which is below average. After only a few minutes with this lens, it was clear that I couldn't just toss it around and expect it to hold up. If you want to use the Sony 16-50mm f/3.5-5.6, then you need to take care of it.
I'll discuss its autofocus capabilities, which are surprisingly good for such a cheap lens. When combined with Sony's generally impressive autofocus algorithms, you can easily use this lens for action photography or fast street shooting.
And I'll discuss its image quality, which is the make or break feature for a lot of photographers. Unfortunately, I'll tell you right now that the Sony 16-50mm f/3.5-5.6 just doesn't perform well in terms of sharpness. It's noticeably soft when zoomed out to 16mm, and it only improves marginally when zoomed in.
This is obviously a problem, but I don't think it's disqualifying. No, you won't want to use it for landscape photography, where every little detail matters. But for portrait photography, street photography, and walkaround photography, sharpness is less important than you might think.
(More on this later!)
So, if you're still interested in this neat little lens, then let's dive right in.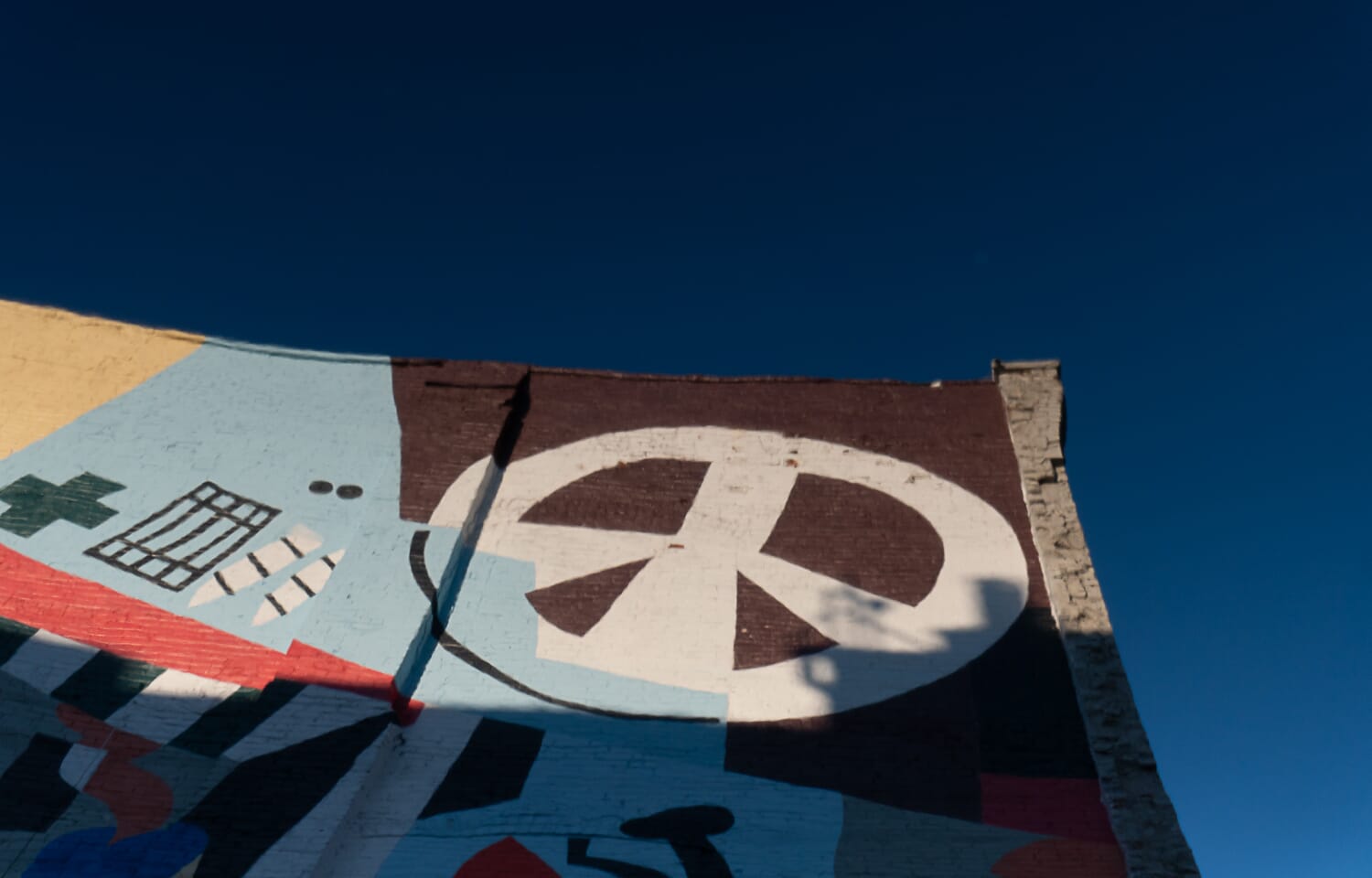 Sony 16-50mm f/3.5-5.6 OSS: Focal Length
The Sony 16-50mm f/3.5-5.6 features a fairly normal kit lens focal length–albeit with a little extra at the wide end and a little less at the long end.
Note that most photographers using this lens will be working with a crop-sensor camera. This means that your field of view will narrow on this lens, giving you a 24mm to 75mm focal length equivalent.
(If you're shooting on a full-frame camera, such as one of the Sony a7 options, you won't be able to utilize the full sensor; I don't recommend this.)
Personally, I love the 16-50mm focal length. It gives you a lot of bang for your buck, so to speak, stretching from decently wide to short telephoto (with a nice medium-wide series of focal lengths in between).
At the wide end, you can shoot architecture, landscapes, travel, and even some interesting environmental street shots.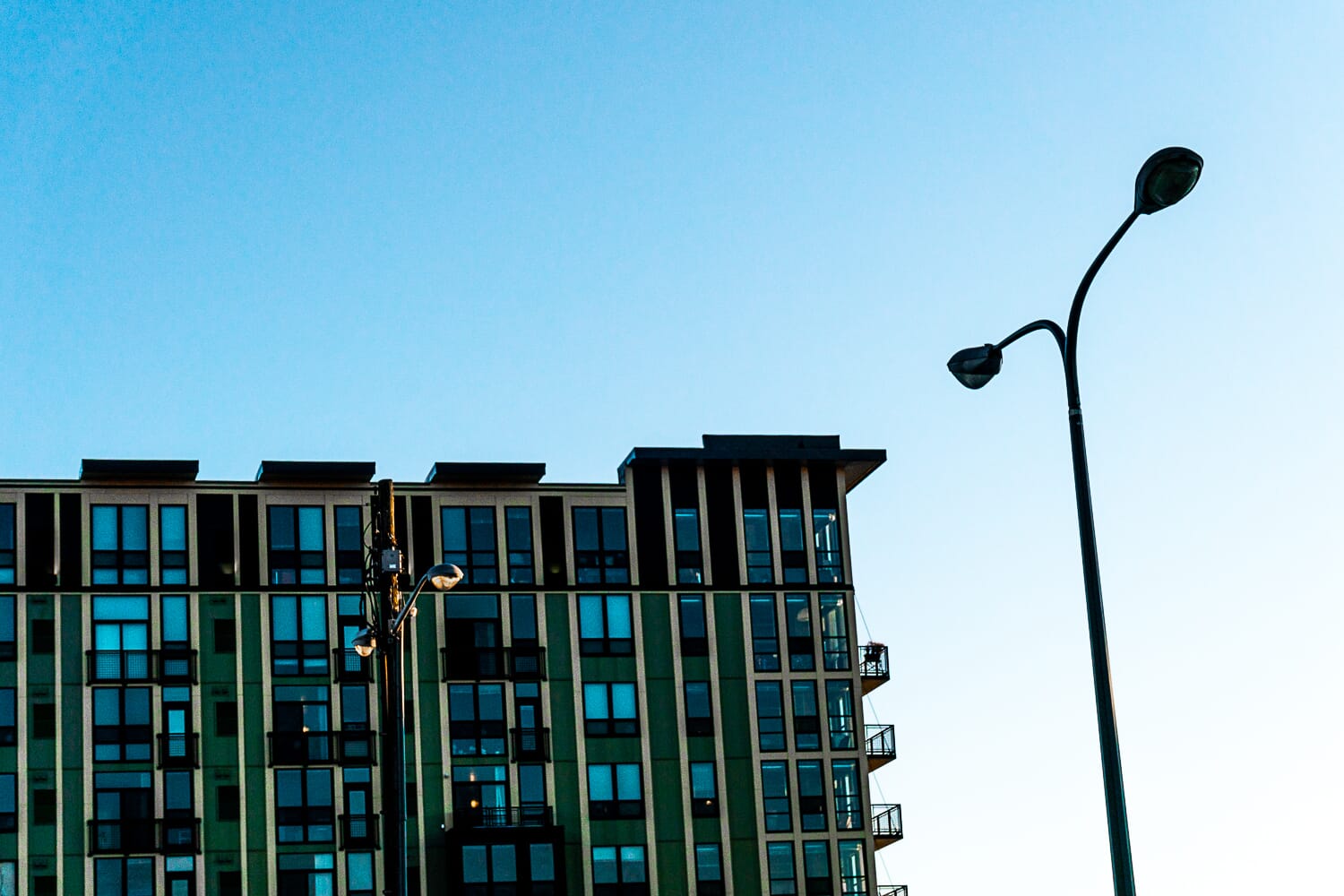 In the medium (25mm or so) area, you can shoot more standard street images, tighter landscape shots, and environmental portraiture.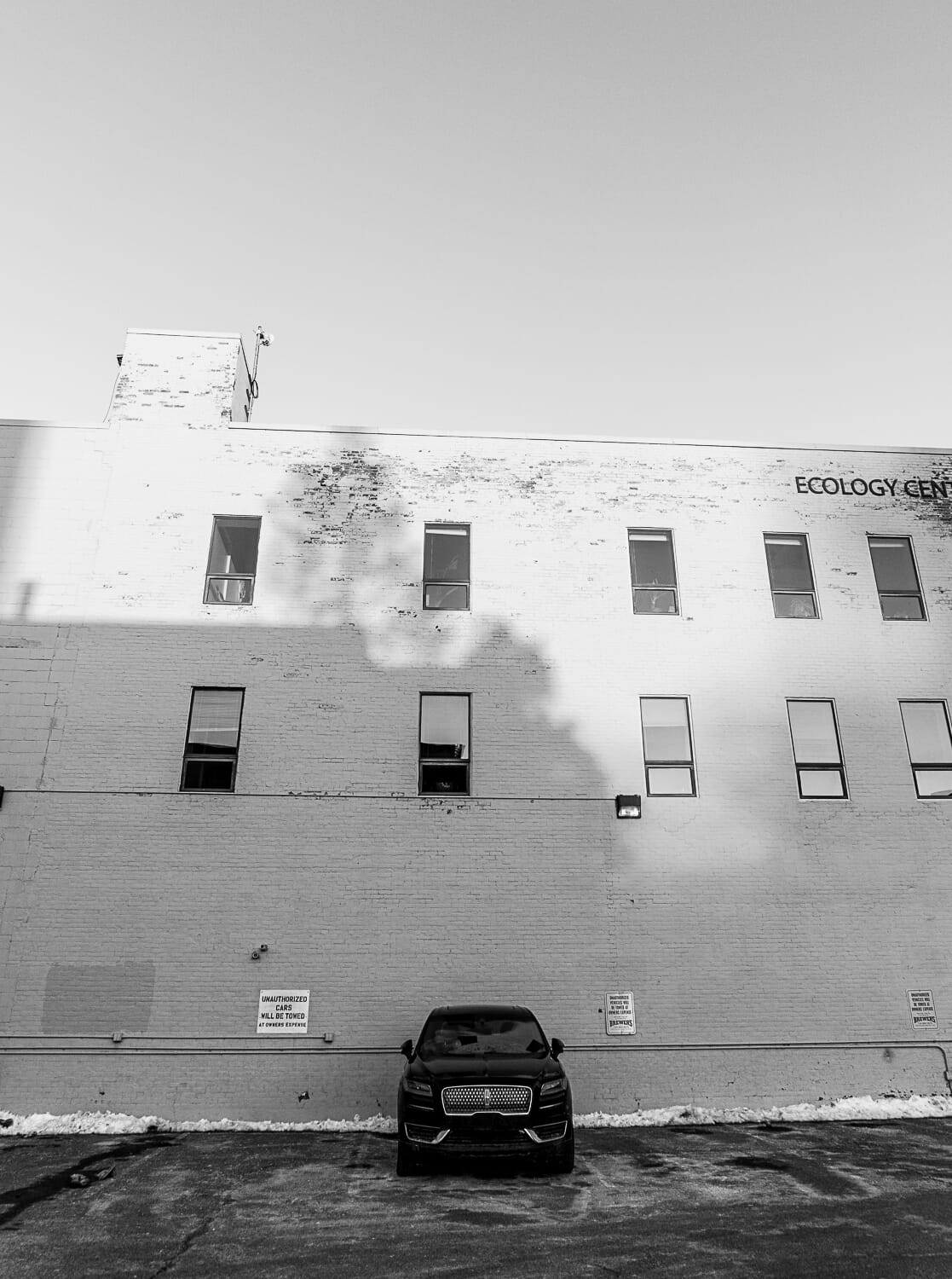 And when zoomed all the way out to 50mm, you have a perfect focal length for portraits and tighter street shots (though you can also co-opt it for product photography, still lifes, and detail shots, if you so desire).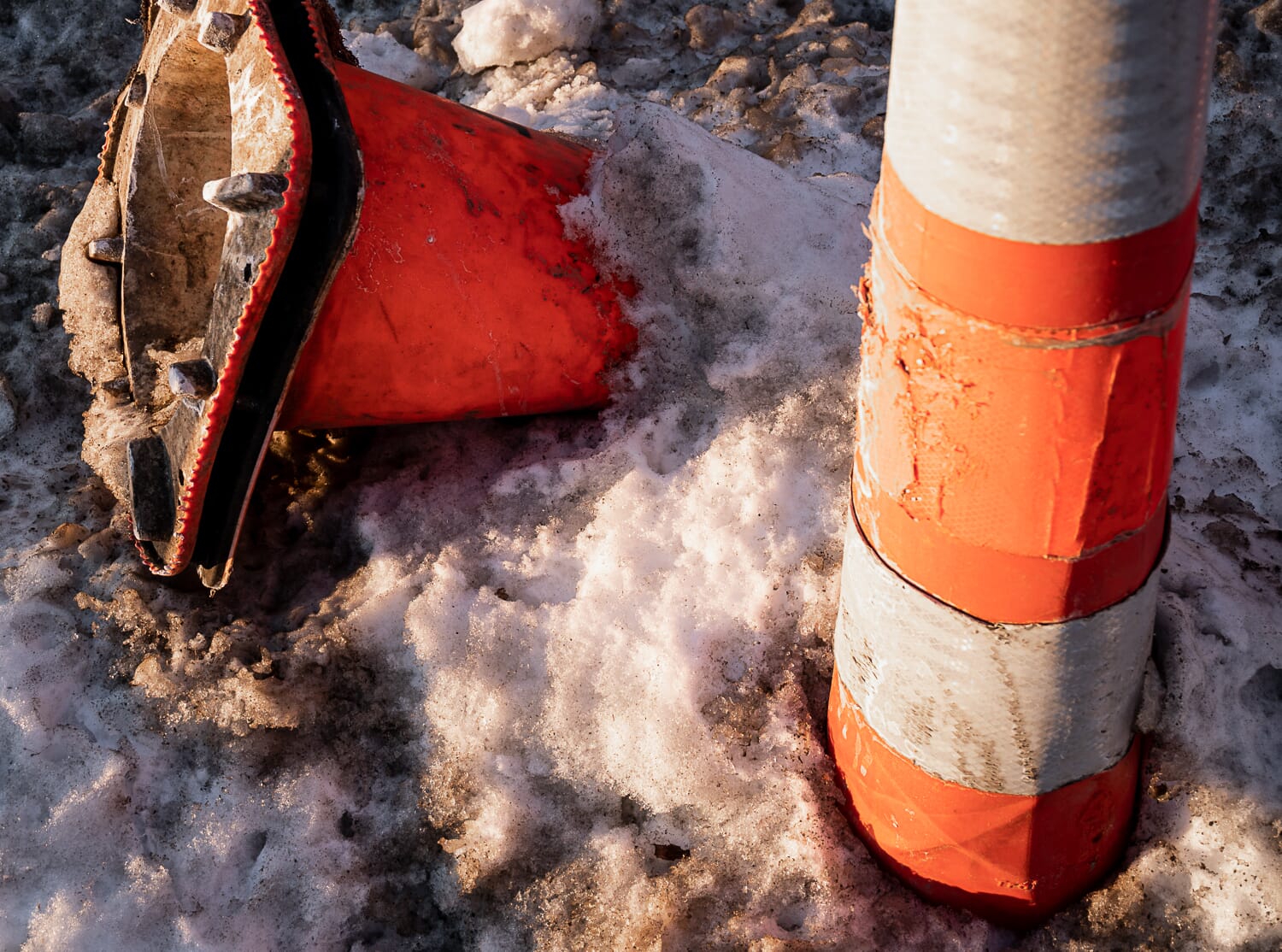 On the other hand, this 'kit' focal length comes with some drawbacks. The wide end isn't quite what you need for sweeping landscape shots, the type that professionals love to use in order to create scenes full of depth.
And the long end isn't enough for real telephoto landscapes, nor is it great for portrait headshots (for both of these applications, a 70-200mm lens will serve you better).
In other words, the 16-50mm focal length has a bit of that 'jack of all trades' vibe. But at the same time, you can get great results with this focal length, and it's perfect for standard portraiture, street photography, and travel photography.
One area that I haven't really touched on is walkaround/casual photography. It's not a genre, per se; it's more of a 'carry a camera and see what happens' deal.
And, in that area, this Sony 16-50mm f/3.5-5.6 excels. The focal length is perfect for much of what you'll encounter, plus this lens offers a few other features that make it great for walkaround photography (more on this later).

So, to sum up, the Sony 16-50mm f/3.5-5.6 focal length is:
Useful in quite a few situations
Can get you nice landscapes at 16mm, street and travel shots at 25mm, and portraits at 50mm
A bit limiting on the short end and long end
Great for walkaround photography
Build and Ergonomics
I want to get this out there from the very beginning:
The Sony 16-50mm f/3.5-5.6 isn't well built.
It has a partially metal exterior, but the whole thing comes off as very plasticky, and you'll know it from the moment you hold it in your hands. No, it doesn't feel like it's about to fall apart at any second, but I definitely wouldn't want to drop it on the ground or bang it against a wall.
And don't even ask about weather sealing; a lens like this shouldn't be taken out in rain, snow, or anything in between.
Before you write this lens off, however, ask yourself:
How important is build quality to you?
Because the truth is that most photographers don't need much in terms of build quality. Sure, you want a lens that can survive a scrape or two, but do you actually plan to take your equipment out in bad weather? Do you actually plan to subject your gear to all sorts of bangs and bruises?
One way to evaluate the build quality you need is to look at previous cameras, lenses, or other electronic items you've owned. If you're the type who tends to drop your lenses every time you pull them out of your camera bag, then that sends a clear message. But if you've never damaged your equipment even slightly, then build quality is going to be less of a big deal to you.
Personally, I'm not the type who is all that concerned about build quality. I've never damaged any of my equipment in the 10+ years I've been doing photography (with the exception of a tripod that got covered in sea spray and I forgot to clean, but let's ignore that).
Sure, I like to have lenses that are built like a tank. It makes me feel far less anxious–but it's not essential.
And a plastic build comes with one huge advantage:
It's far, far lighter than other, better-built lenses.
That holds true for the Sony 16-50mm f/3.5-5.6. The lens only weighs a few ounces, and it feels like nothing when mounted onto the front of your camera. For casual, walkaround-type photography, where you want to have your camera on you at all times, this is invaluable. The same is true for street photography, where you just don't want to carry a huge lens for hours on end.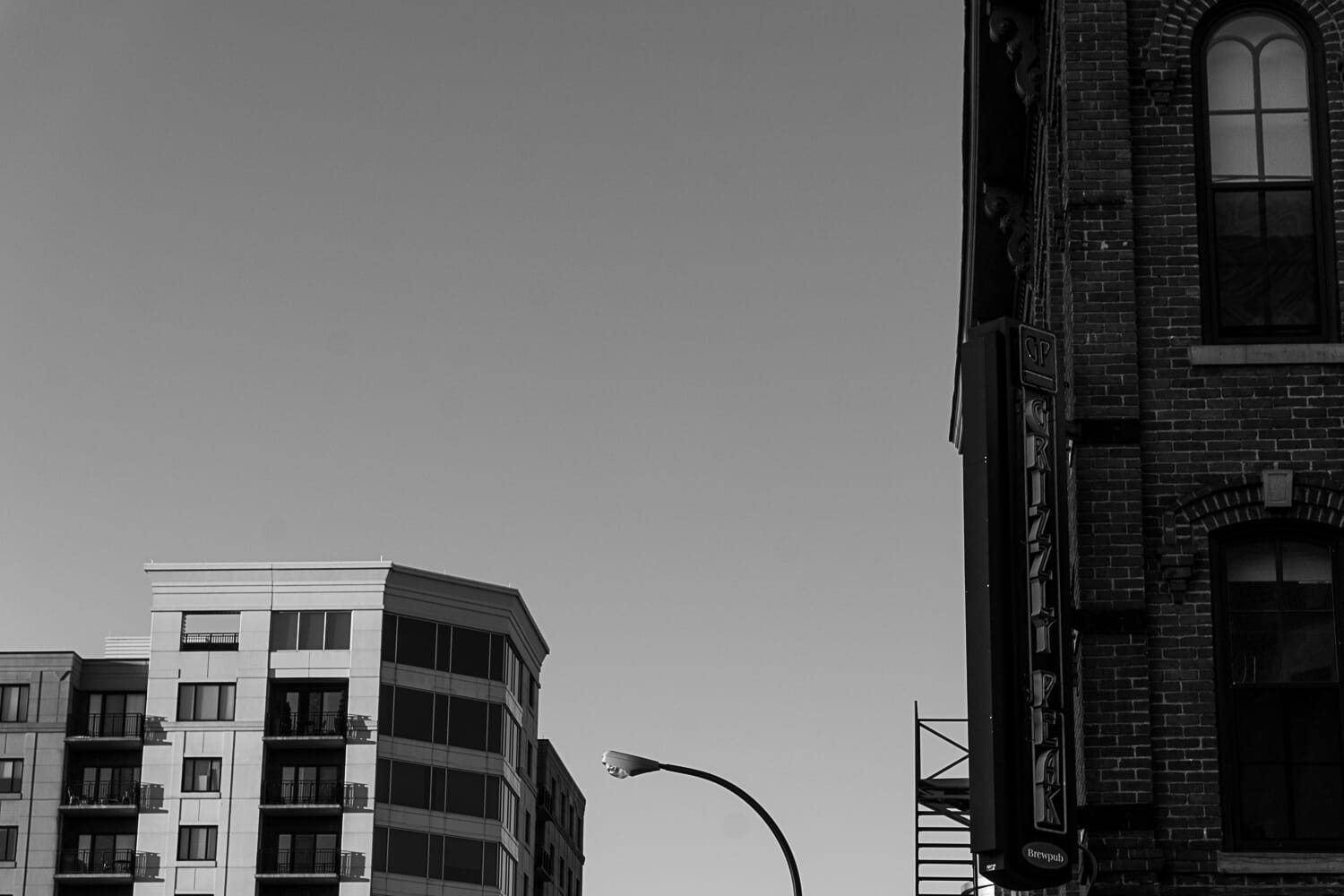 And speaking of walkaround and street photography, the Sony 16-50mm f/3.5-5.6 comes with another key benefit:
It's small.
Really, really small.
In fact, it's one of the smallest lenses I've ever seen, especially given its zoom range. It's the perfect size for street photography, where you want to remain as inconspicuous as possible. It's also a great size for walkaround photography, because you can hang it around your neck without people giving you weird looks, plus it packs away easily in a camera bag or even a pocket.
Interestingly, Sony uses a retractable design, so that the lens extends when you turn your camera on–and then retracts when you turn your camera off (for easy storage).
When the lens is off and mounted on my Sony a6000-series camera, I can stick the whole thing in my jacket pocket without much trouble at all.
How's that for compact?
As for ergonomics, don't expect much. The lens includes a zoom ring for changing focal lengths, but it just doesn't feel great. There's also a power zoom slider, which offers an alternative, smoother method of zooming, but I found it to be annoyingly slow (though a videographer might think otherwise).
To sum up, the Sony 16-50mm f/3.5-5.6 is:
Very plasticky

Small and compact for walkaround shooting and street photography, not to mention easy travel
Sony 16-50mm f/3.5-5.6: Autofocus
Given this lens's price and build, I wasn't expecting much in terms of autofocus.
But boy, was I wrong–in the best possible way.
This little lens is lightning fast, quickly grabbing focus on fast-moving people, bikers, and more. I tested it in a number of street photography situations, and never had a problem with moving subjects.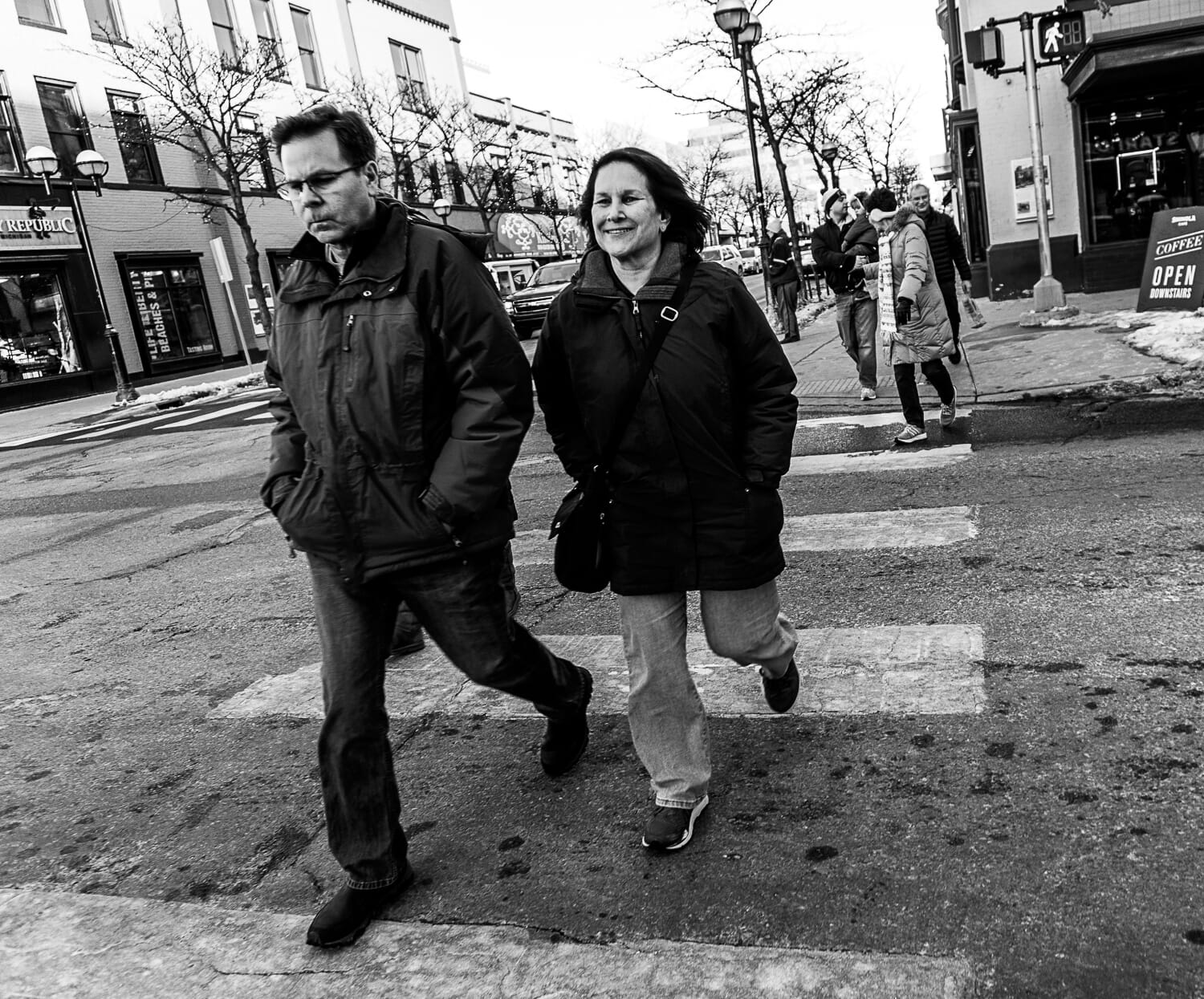 Where this lens did struggle a bit was when working with heavy backlighting situations or in low light. But even then, the focusing mechanism managed to power through with only a slight drop in speed.
Impressive, especially for the price.
Of course, part of this is down to Sony's excellent autofocus system. I was working with the Sony a6300, which uses an older focusing algorithm, and it worked great; I can only imagine how things would seem on a camera like the a6400 or a6600, both of which feature Sony's Real Time Tracking.
But the lens is responsible, too, which means that you can pair pretty much any a6000s-series camera with the Sony 16-50mm f/3.5-5.6, and you'll come away with some stunning images.
In a lot of ways, autofocus speed is the saving grace of the Sony 16-50mm f/3.5-5.6. It ensures that you can capture all sorts of casual photos, including photos of your kids zooming around and your dogs playing. You can also use this lens for some stunning street images, even when shooting from the hip.
Overall, I was extremely impressed by the Sony 16-50mm's AF system. I feel very comfortable using the lens in fast street situations, and–when combined with Sony's excellent AF algorithm–it feels close to unstoppable.
To sum up, the Sony 16-50mm f/3.5-5.6 is:
Extremely fast at focusing in good light
Decent in low light and in tricky lighting situations
Great for action photography, street photography, or photos of moving kids or animals
The Sony 16-50mm f/3.5-5.6: Image Quality
I wanted to like the image quality on the Sony 16-50mm f/3.5-5.6. I really, really did.
Because this lens is great in a number of other key ways. It's amazingly light. It offers a great range of focal lengths. It's lightning-fast when autofocusing.
But the image quality…
…is just not good.
I took photos at all different focal lengths at quite a few different apertures, and my overwhelming feeling when I pulled the shots up in Lightroom and magnified them to 100% was:
Is that it?
Every image I took was at least slightly soft, with the wide-angle shots performing the most poorly. To my eye, the midrange area wasn't much better, with things only looking up at the longest (50mm) portion of the focal length range–and even here, I was pretty disappointed.
Of course, you do have the option to sharpen heavily in post-processing, but this comes with other issues (e.g., haloing), and no amount of sharpening can completely fix a blurry image.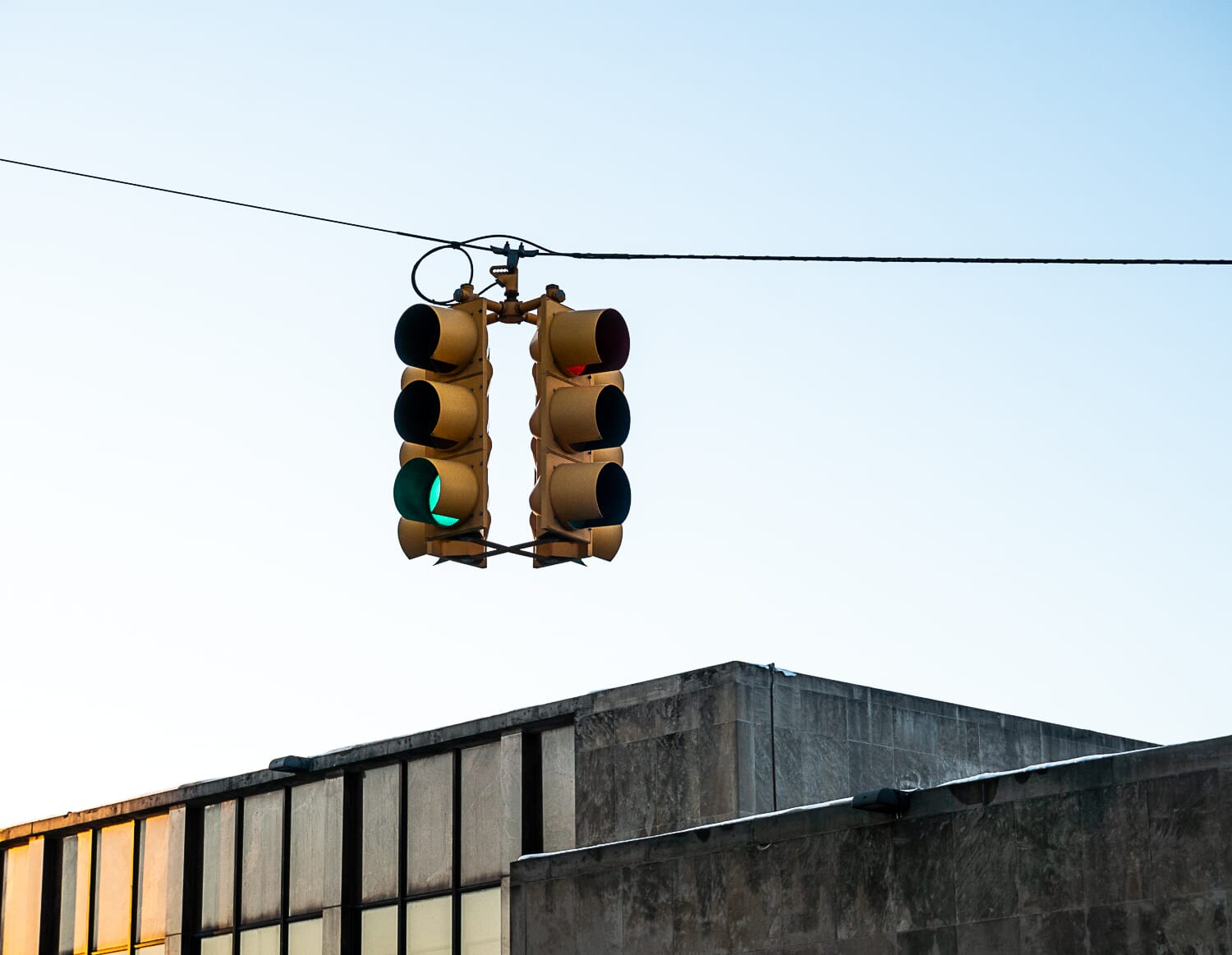 The lens also has noticeable distortion on the wide end, though this can be corrected pretty easily in Lightroom. Slightly more problematic is the heavy vignetting I noticed around the edges of the frame, though this is another issue that Lightroom can take care of (or can even be left in as an artistic addition, if you're into that sort of thing).
On top of these problems, the f/3.5-5.6 variable aperture, while typical for kit lenses, makes low light shooting tough. And the addition of Sony's OSS (Optical SteadyShot) technology, while marginally helpful when it comes to handholding in dim lighting, struggles to overcome these aperture limitations.
Overall, then, the Sony 16-50mm f/3.5-5.6 is at best optically unimpressive, and at worst just plain bad. The lack of sharpness takes away quite a few of the focal length benefits I mentioned earlier; landscape photographers and architectural photographers, for instance, need more detail than this lens can provide.
That said, if you're just getting started in photography, you may be satisfied with the subpar optical performance. And there are a few areas of photography where sharpness just isn't that important. I'm talking about genres such as portrait photography, where a bit of softness can enhance your image and smooth over your subject's imperfections, as well as street photography, where it's more about the moment captured than it is the technical prowess of your equipment.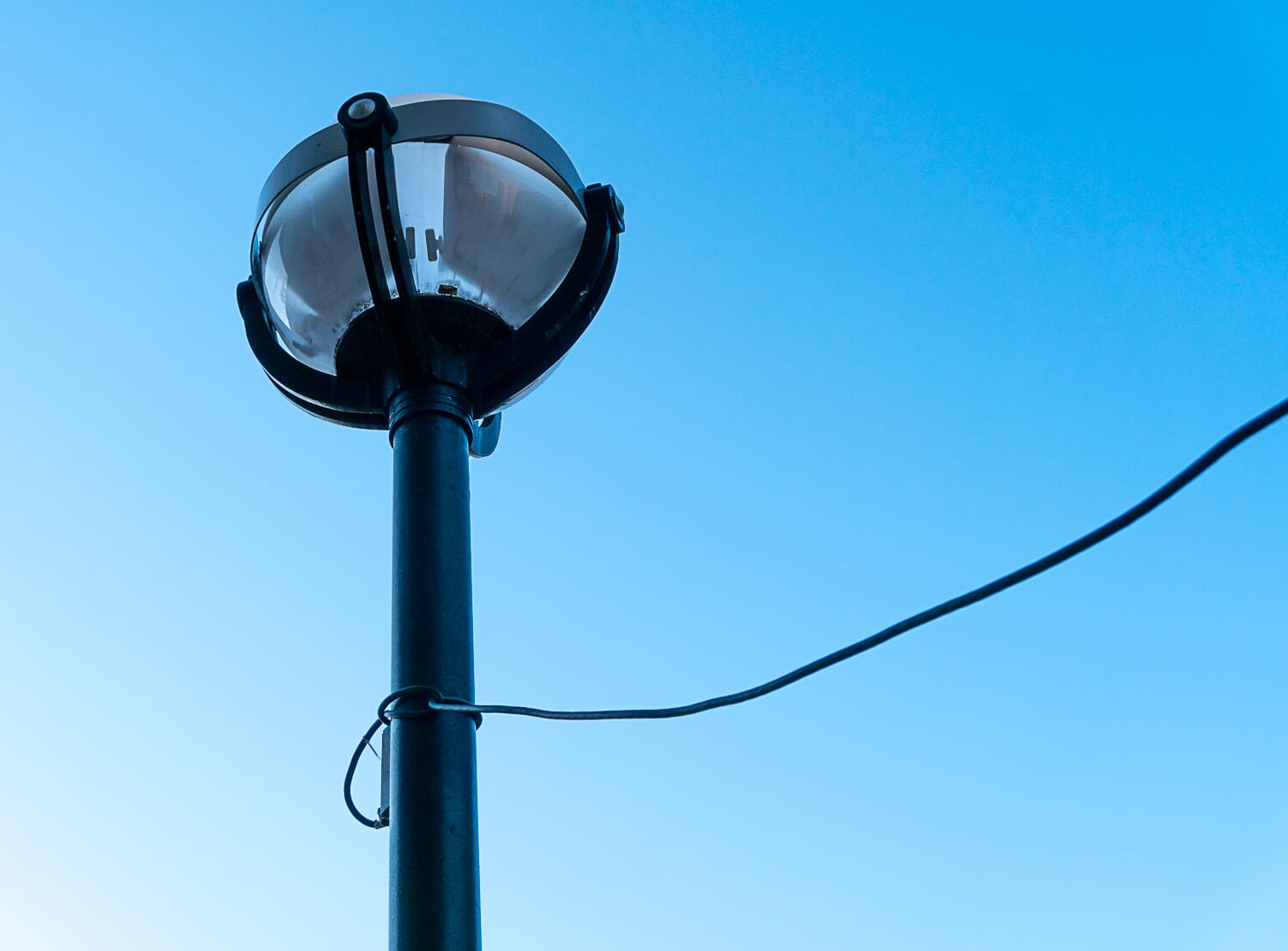 To sum up, the Sony 16-50mm f/3.5-5.6 is:
Fairly soft at all focal lengths, though better at 50mm
Prone to vignetting and distortion
Optical SteadyShot is nice, but can't counteract the narrow variable aperture
Who Should Get the Sony 16-50mm f/3.5-5.6?
The Sony 16-50mm f/3.5-5.6 is a tough lens to recommend wholeheartedly.
On the one hand, it offers poor build quality and equally poor optics. Plus, the ergonomics aren't great.
On the other hand, the Sony 16-50mm f/3.5-5.6 is a lightning-fast auto focuser, it's wonderfully compact, and offers a focal length range that fits most photographers' needs.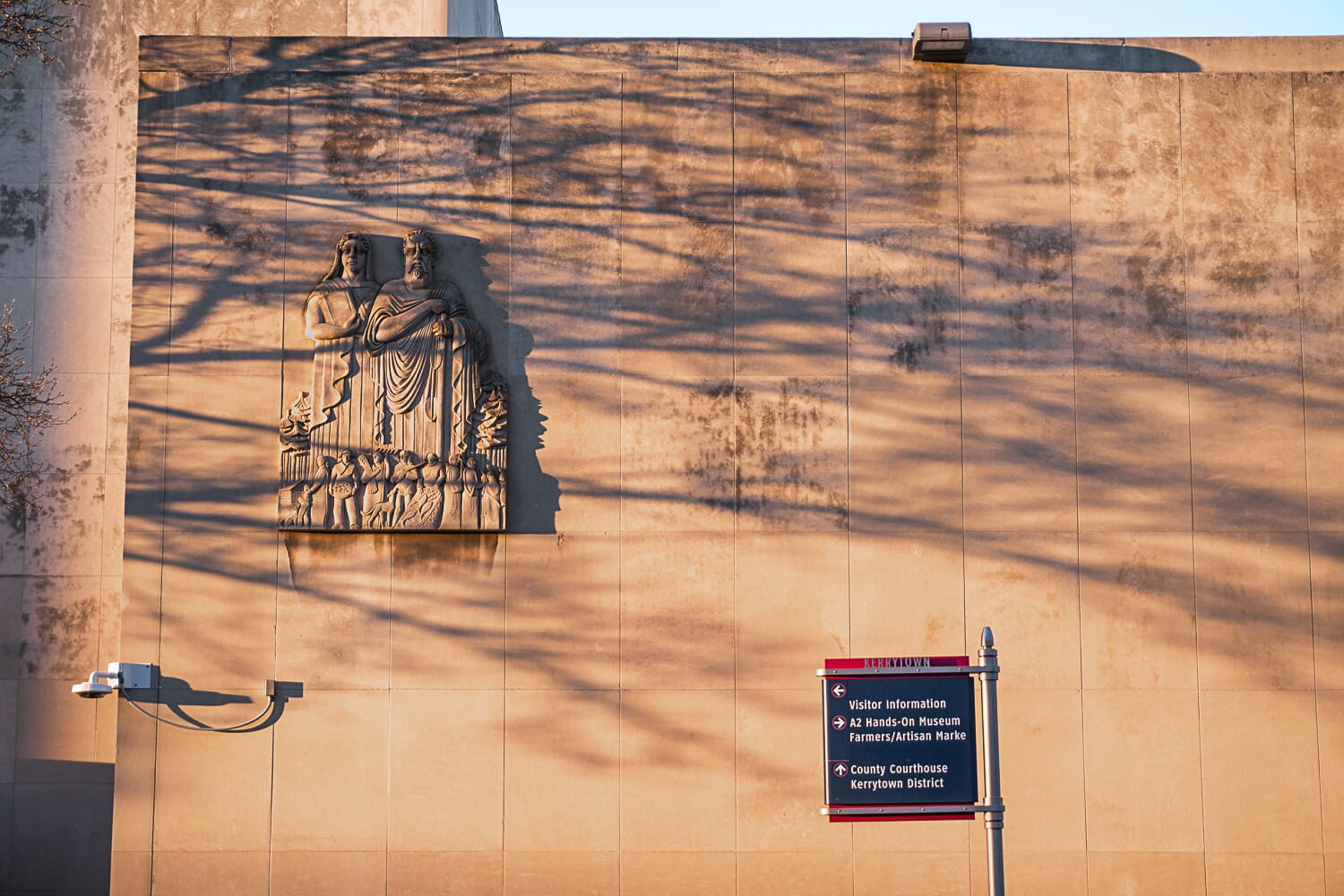 If you're looking at this lens, you also have another problem to contend with:
Sony's lens lineup just isn't cheap. You don't have many options in this price bracket, or even the bracket above this one. If image quality is important to you, then the next step up would be Sony's 50mm f/1.8 lens, and a step up after that might be Sigma's 30mm f/1.4 lens (for Sony APS-C E-mount cameras).
But both of these lenses, while far superior optically, cost more–and they come with other drawbacks. The 50mm f/1.8 is a notoriously slow focuser, and the Sigma 30mm f/1.4, while faster, just can't compete with the speeds of the Sony 16-50mm f/3.5-5.6.
Plus, neither the Sony 50mm nor the Sigma 30mm offers the focal length flexibility of the 16-50mm. And the 16-50mm beats them both on compactness, too.
So here's my verdict:
If image quality matters to you above all else, then go for the 50mm f/1.8 or, if you need faster focus, the 30mm f/1.4. They're slightly more expensive, but not so expensive that you'll break the bank.
But if either autofocus speeds or size are of primary importance, and you can compromise on image quality, then the 16-50mm lens is probably worth it.

If you can't compromise on image quality and you need fast AF speeds as well as a nice zoom range, you're going to need to shell out a lot more for a premium Sony lens.
Make sense?
So while the Sony 16-50mm f/3.5-5.6 isn't for everyone, it will work for some folks. And remember: Image quality isn't everything. There's value to speed and size, too!
Check Price of the Sony E 16-50mm f/3.5-5.6 OSS
Is the Sony 16-50mm f/3.5-5.6 a good lens?
The Sony 16-50mm is very much a mixed bag. On the one hand, you get a wonderfully compact lens, one with excellent autofocus capabilities and a focal length range that's great for pretty much everything. On the other hand, the image quality just isn't good at any focal length (though the wide end is worse than the long end). So you have to ask yourself: How much does sharpness matter to you? If you're willing to accept a drop in sharpness, as long as the lens is otherwise strong, then the 16-50mm is a great choice. Otherwise, you're better off picking a sharp prime, such as the Sony 50mm f/1.8. It'll be more expensive, but for any photographer greatly concerned with image quality, it'll be worth it.
Is the Sony 16-50mm good enough for professional purposes?
That depends on the professional purposes you need it for. While the Sony 16-50mm is great in a lot of ways, it has a glaring problem: The lens is soft at every focal length. In some genres of photography, such as street photography and portrait photography, this may not be an issue, and the lens does have some impressive characteristics. Similarly, a casual photographer may not be bothered by a drop in sharpness. But if you're looking for the sharpest glass available–for instance, if you shoot landscapes, products, or other detail-focused images–the 16-50mm just isn't the way to go.
What cameras can you use the Sony E 16-50mm f/3.5-5.6 on?
You can use the Sony 16-50mm f/3.5-5.6 on Sony's APS-C mirrorless cameras. That includes models such as the Sony a5000, the Sony a6000, the Sony a6400, the Sony a6100, and the Sony a6600. Technically, you can mount the 16-50mm lens on a full-frame Sony mirrorless camera, such as the a7 III. But it won't be able to give you an image that takes up the full sensor, so I don't really recommend going this route.
Is the Sony 16-50mm f/3.5-5.6 a sharp lens?
No, the Sony 16-50mm is not very sharp. It's stronger toward the long end (e.g., 50mm) compared to the wide end (e.g., 16mm), but it struggles at all focal lengths. If you buy this lens, get it for a genre of photography that doesn't obsess frequently over sharpness, such as portrait or street photography.
What type of photography can you do with the Sony 16-50mm f/3.5-5.6 lens?
The Sony 16-50mm f/3.5-5.6 lens is great for a few types of photography, especially once you consider its mix of benefits and drawbacks. Personally, I'd feel comfortable using this lens for street photography, where its small size and fast autofocus will help you nab some stunning shots. I'd also consider using it for portrait photography, because while its optics are somewhat soft, that can give your photos something of an ethereal effect. Finally, this is a nice lens for walkaround and casual photography, assuming that you can get past the lack of sharpness–because it's fast and it's amazingly compact.