If you're interested in macro photography and want to capture amazing close-ups featuring flowers, insects, or products, you need a capable macro lens. Dedicated macro lenses magnify the subject so you can showcase all sorts of intricate details, and they also come with plenty of useful features.
Sony camera owners have some excellent glass to choose from, and to get you started, we've selected the six best macro lenses for Sony E-mount models. Our list contains a variety of options, including budget picks and pricier products, but note that each and every lens is capable of capturing incredible macro shots!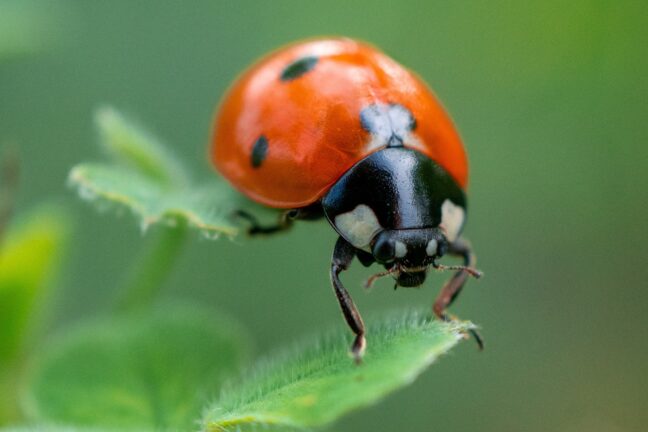 The Top Macro Lenses for Sony:
When you buy through links on our site, we may earn a commission at no cost to you. We evaluate products independently. Commissions do not affect our evaluations.
1. Sony FE 90mm f/2.8 Macro G OSS
Our Pick
Great for professional work
The Sony FE 90mm f/2.8 Macro G OSS gives you amazing build quality, a large maximum aperture, and essential macro features so you can capture detailed macro shots.
Pros
Excellent focal length
Image stabilization for handheld use
1:1 magnification ratio
Cons
Not the smallest or lightest lens
Expensive
Our top pick is the Sony FE 90mm f/2.8 Macro G OSS, which has everything you need to immediately start taking fantastic macro photos. It's compatible with full-frame cameras, so you can use it with professional-grade Sony mirrorless cameras as well as more compact APS-C options.
This lens offers a 1:1 magnification ratio, which is essential for serious macro photography. It'll allow you to capture stunning shots featuring insects, flower centers, intricate jewelry details, and so much more.
If you are using the lens handheld, the built-in image stabilization will really make a difference. It'll prevent blur due to camera shake, which is often an issue at standard macro magnifications. You can also quickly switch between the lens's autofocus and manual focus settings via the sliding focus ring.
The maximum f/2.8 aperture really gives you great flexibility for capturing macro shots in an array of lighting scenarios. You should also be able to get beautiful background separation, and the nine-blade circular aperture means you can create professional bokeh with ease. Overall, the combination of handy features, the 90mm focal length, and the build quality of this model make it the best macro lens for Sony mirrorless cameras on the market today.
2. Sony FE 50mm f/2.8 Macro
Also Great
Great for beginners
The Sony FE 50mm f/2.8 Macro is very inexpensive, yet it offers true macro magnifications.
Pros
Lightweight and compact design
Fantastic maximum aperture of f/2.8
Amazing price
1:1 magnification ratio
Cons
50mm focal length is a little short
If you aren't quite ready to pay for an expensive macro lens, the Sony FE 50mm f/2.8 Macro is a fantastic full-frame alternative. This FE lens is a great pick if you're just starting out in photography and are looking for a cheap macro lens to experiment with.
If you also want to travel around and take macro photos outdoors, this lens's compact and lightweight design is ideal. The 50mm focal length is decent, though you'll need to get close to your subjects to get lots of detail. Fortunately, the 50mm f/2.8 is capable of 1:1 magnifications, so when it comes to photographing flowers, insects, and more, it won't let you down.
Although the optical quality isn't as good as the 90mm lens featured above, it still has special elements designed to reduce chromatic aberrations and is dust- and moisture-resistant so you can comfortably work outdoors. The f/2.8 maximum aperture means you can highlight small details of your subjects and shoot handheld in low light.
This Sony macro lens has a focus-mode switch, a focus-range limiter, and a focus-hold button. These features will allow you to work quickly and focus on your subjects with ease.
3. Sony FE 100mm f/2.8 STF GM OSS
Great for flexibility
The Sony FE 100mm f/2.8 STF GM OSS is a fantastic all-around telephoto lens that can be used for macro photography.
Pros
High-quality optics for consistent sharpness
1:4 magnification ratio
Good focal length
Cons
Not a dedicated macro lens
Quite heavy and bulky to carry
The Sony FE 100mm f/2.8 STF GM OSS isn't a true macro lens, but it does have macro capabilities and can give you professional results. It doubles as an excellent short telephoto lens, too, so you always use it for portraiture or intimate landscape photography.
The lens is incredibly durable, so you can confidently take it outside regardless of the weather. And thanks to the superior design, your macro shots will be consistently sharp. The 100mm focal length is often considered ideal for macro photography as it means you can capture details without getting too close to the subject.
The 11-blade circular aperture can create gorgeous bokeh effects and is aided by the f/2.8 maximum aperture. Handholding in low light and at high magnifications is certainly doable; in fact, this lens excels in a wide variety of shooting scenarios.
In terms of specific macro features, the lens offers a magnification ratio of 1:4. It's not outstanding, and if you're serious about macro photography, I'd really recommend purchasing a dedicated macro model, but if you're looking for a multipurpose lens that can capture decently detailed images, it's a great choice.
4. Sony E 30mm f/3.5 Macro
Great for travel macro photography
The compact size and lightweight build of the Sony E 30mm f/3.5 Macro make it a top pick for the frequent traveler.
Pros
Highly portable
Great price
Image stabilization
1:1 magnification ratio
Cons
The maximum aperture isn't as large as other models
APS-C only
Very short focal length
If you have one of Sony's impressive APS-C mirrorless cameras, then the Sony E 30mm f/3.5 Macro is a great option. It's incredibly cheap – you can grab it for less than $300 – and while the focal length is on the shorter side, when used on an APS-C camera, the 1.5x crop factor boosts the effective focal length to 50mm.
This lens is fantastic if you want to seek out different macro subjects like insects and plants while traveling. When attached to one of Sony's compact APS-C models, the entire setup weighs virtually nothing, and you'll hardly notice it hanging around your neck. As a result, you can do lots of scouting and subject-searching without strain.
It excels at product macro photography, too, thanks to the 1:1 magnification ratio. The detail you capture will look amazing!
The optical quality won't match the 90mm and 100mm lenses featured above, but this lens will still help you capture sharp photos. The f/3.5 maximum aperture isn't as handy as an f/2.8 maximum aperture, but you'll be able to create plenty of separation between the subject and the background.
5. SIGMA 105mm f/2.8 DG DN MACRO | Art
A top third-party pick
The 105mm focal length of this SIGMA macro lens will allow you to take macro shots from a distance without disturbing the subject.
Pros
1:1 magnification ratio
Smooth and accurate AF
Excellent telephoto focal length of 105mm
Cons
Some people are cautious about using third-party lenses
No image stabilization
The SIGMA 105mm f/2.8 DG DN MACRO | Art is designed to work on all of Sony's E-mount cameras. It's our favorite third-party macro option and offers a 105mm telephoto focal length so you can capture plenty of detail without disturbing live subjects (e.g., insects).
As with all of SIGMA's Art models, this lens offers amazing optics. It's tack-sharp, and your macro photos will contain plenty of contrast and detail. The wide maximum aperture helps when shooting in low light, plus it'll enable you to showcase the tiniest details, such as the wings of an insect or the individual petals of a flower.
It has some neat macro features, too, including true macro magnifications and a focus-limiter switch. That way, you can quickly and effectively document your subjects.
Despite all these excellent features, the lens is still relatively affordable. If you don't mind using a third-party lens, then the Sigma 105mm is an outstanding pick.
6. SIGMA 70mm f/2.8 DG MACRO | Art
Great for first-time macro photographers
The SIGMA 70mm f/2.8 DG MACRO | Art is another excellent beginner model that produces sharp images and won't break the bank.
Pros
Amazing maximum aperture of f/2.8
Lightweight and compact design
Very sharp
Cons
Doesn't have any image stabilization
Another fantastic third-party macro lens for Sony cameras is the SIGMA 70mm f/2.8 DG MACRO | Art, which is even cheaper than the 105mm unit discussed above. It boasts a 1:1 magnification ratio so you can really home in on all those key details.
The 70mm f/2.8 isn't as long as many of your other options, but the short-telephoto focal length can work decently well as long as your subjects aren't skittish. Also, when using the lens with an APS-C camera, you get an effective focal length of 105mm, which is ideal for a variety of scenarios.
We like the metal mount for improved durability, and the lens is relatively lightweight, too, so it works well for frequent travelers or those who are looking to carry the lens around for casual macro shooting.
The lens construction is outstanding; expect consistently sharp images with top-notch contrast and detail. The f/2.8 maximum aperture will allow you to create superb subject-background separation as well as excellent bokeh, and it's great for emphasizing specific parts of your subject.
Pick a Top Macro Lens!
Although Sony doesn't offer dozens of macro lenses, there is something for everyone regardless of skill level or budget, and our recommendations all feature amazing quality and will allow you to produce sublime macro shots.
If you need top-notch optics and macro features, then the Sony FE 90mm f/2.8 Macro G OSS is the way to go thanks to its excellent image quality, ideal focal length, and fantastic maximum aperture.
For beginners and hobbyists, the Sony FE 50mm f/2.8 Macro, the Sony E 30mm f/3.5 Macro, and the SIGMA 105mm f/2.8 DG DN MACRO | Art are all nice lenses, and they're reasonably affordable, too. They may not be quite as sharp or robust as the pro-level macro lenses for Sony, but they still offer excellent features for the budding macro shooter.
---
Disclosure/Disclaimer: As an Amazon Associate, we earn from qualifying purchases. Certain content was provided "as is" from Amazon and is subject to change or removal at any time.