Wide angle lenses are highly versatile and allow you to specialize in many types of photography. In fact, if you don't own some dedicated wide angle glass, you'll struggle to create stunning landscape photos, take epic skyline shots, capture scenic street images, and more.
Sony photographers have a huge number of options to choose from, but I've spent hours researching the best wide angle lenses for E-mount cameras so you don't have to. In this article, I share my favorites, including picks for all budgets and levels of experience. I've made sure to offer a mix of primes and flexible zooms; that way, no matter your genre of choice, you'll be able to find the perfect model.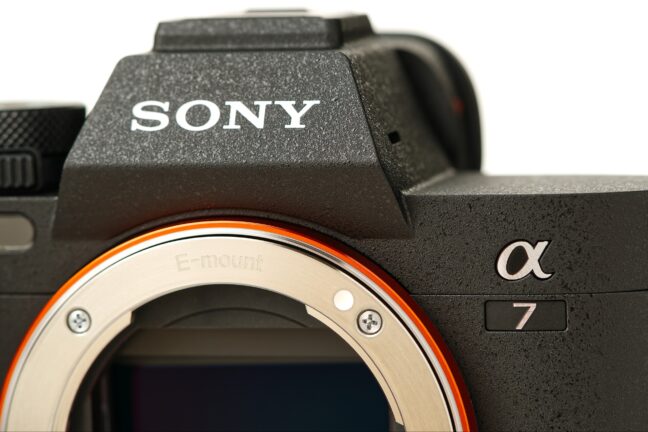 1. Sony FE 16-35mm f/2.8 GM
My top pick is the Sony FE 16-35mm f/2.8 GM, and if you want the ultimate in wide angle quality and versatility, then it's definitely your best option. I find the 16-35mm focal length especially flexible, and while the lens excels at landscapes and street photography, you can also use it at 35mm to capture beautiful full-body portrait shots.
The build quality is superb and the sharpness is excellent, regardless of the focal length. I love the constant maximum aperture as it ensures the lens really excels at low-light photography.
You get smooth bokeh effects at larger apertures, and I've found that the various lens controls make it easy to use. These include a focus ring, a zoom ring, a focus hold button, and a focus mode switch. You can easily go back and forth between manual focus and autofocus, and the zoom transitions are really smooth.
2. Sony FE 12-24mm f/2.8 GM
The Sony FE 12-24mm f/2.8 GM is another excellent wide angle zoom and offers something slightly different than the 16-35mm. Thanks to the ultra-wide 12-24mm focal length range, you can get a cool sweeping look in your photos, and this makes the lens excellent for landscapes.
At the same time, you can zoom in to 24mm and still take incredible street and real estate photos. I've found the optics and build quality of this lens to be particularly good, and it has multiple special elements designed to minimize chromatic aberration and other problems.
The f/2.8 maximum aperture means the lens is incredibly useful for low-light scenarios such as night street photography and astrophotography. It also gives you more control over the exposure settings of your Sony mirrorless camera.
Whether you pick this lens or the 16-35mm really depends on the type of photography you do and the focal lengths you prefer!
3. Sony FE 24mm f/2.8 G
The Sony FE 24mm f/2.8 G is a great pick if you're on a budget or you're a beginner with a full-frame mirrorless camera. It's very affordable but still gives you fantastic image quality and a great wide angle focal length.
I like how portable this lens is – it could be a great travel option. For example, you could take it on hiking trips where you want to capture sweeping shots of the natural landscape. It also has an aluminum exterior, which makes it durable enough for consistent outdoor use.
The f/2.8 aperture is useful in a variety of situations. For example, the lens does great in low light, and the shallow depth of field is perfect for times when you want background separation. While it's designed for full-frame cameras, the lens also works well when mounted to Sony's APS-C E-mount cameras, too.
4. Sony FE 24mm f/1.4 GM
The Sony FE 24mm f/1.4 GM is an excellent prime lens for professionals. This G Master model boasts stellar optics to help ensure your images are sharp from edge to edge.
I personally love f/1.4 maximum aperture lenses; they give more control over depth of field, and they boast enhanced low-light capabilities. You can work handheld in near darkness and still get fantastic results without much noise. You can also capture professional bokeh effects.
Despite its advanced features, the lens is still quite compact and suitable for travel use. If you're a professional travel photographer or love taking night sky photos, it's a great choice.
5. Sony FE 20mm f/1.8 G
If you're looking to capture beautiful wide angle shots while traveling, the Sony FE 20mm f/1.8 G is a top option. This prime lens offers plenty of flexibility thanks to its quality optics, large maximum aperture, and durable build.
I like the robust construction of this lens, which is great for photographing in all kinds of weather. It also has a metal mount that adds to its durability. The various special lens elements really boost the image quality and ensure you don't have to spend ages removing chromatic aberration or dealing with softness in photo editing software.
The 20mm focal length is just fantastic for travel and landscape photography. If you love taking shots of epic vistas and outdoor scenes, then this lens will do a fantastic job. It's also perfect for capturing street shots at night due to the large f/1.8 maximum aperture. And despite the reasonable price, it works on both APS-C and full-frame cameras.
6. Sony Sonnar T E 24mm f/1.8 ZA
If you want to produce ultra-sharp images with your crop sensor camera, the Sony Sonnar T E 24mm f/1.8 ZA is an excellent choice. I'd rate it as the top APS-C option due to the ZEISS lens technology and Sonnar optical design, and you can expect sharpness from corner to corner.
This lens is bulkier and heavier than the other APS-C lenses on this list, but it's still portable enough. The f/1.8 maximum aperture really helps for low-light shots, and you can also use it to achieve nice bokeh effects.
If you want to try your hand at macro photography, the lens actually offers a minimum focusing distance of 6.2 in (16 cm), so you can get up close and personal with your subjects. Basically, if you're using an APS-C camera and need a dedicated wide angle prime, this 24mm f/1.8 lens is a great option.
7. Sony E 20mm f/2.8
The Sony E 20mm f/2.8 is the smallest wide angle lens for Sony APS-C cameras available. I love the flat pancake design; when it sits on your camera, it feels like you haven't added a thing.
As a result, it's great for travel photography and casual walkaround shooting. Despite the small size, this lens performs beautifully. You can easily take sharp photos, and the large maximum aperture of f/2.8 certainly comes in handy when working in low-light situations.
It really is versatile, and at less than $400, it won't break the bank. I'd especially recommend it for folks on a budget as well as beginners looking to get their first prime lens. No, it doesn't have many special features, but the quality is undeniable and the 20mm focal length will allow you to produce plenty of nice wide angle compositions.
8. Sony E PZ 10-20mm f/4 G
If you want a nice wide angle zoom that's perfect for casual photography, I highly recommend the Sony E PZ 10-20mm f/4 G.
While 10-20mm might not sound like a lot, it's far more flexible than you might realize. In fact, I often use a lens just like this for walkaround shooting. The Sony model allows you to photograph a variety of subjects, including sweeping landscapes, narrow street scenes, and building interiors.
The compact and lightweight design will complement your Sony mirrorless camera nicely as it's one of the company's smallest wide angle zooms designed for APS-C mirrorless cameras. You can expect consistent sharpness due to the advanced lens technology, and the only real drawback is the f/4 maximum aperture, which will somewhat limit your ability to do handheld low-light photography.
9. Sony E 15mm f/1.4 G
For frequent night shooters, a wide maximum aperture is often essential, and if you're looking to combine low-light and scenic photography, the Sony E 15mm f/1.4 G fits the bill.
This lens is designed for APS-C cameras, so the 15mm focal length gives you 22.5mm of effective reach. No, it's not ultra-wide territory, but you can still capture sweeping landscape images. I find the lens easy to carry, too, since it weighs next to nothing.
The f/1.4 maximum aperture makes this lens ideal for low-light photos; it's a great pick if you want to capture nighttime cityscapes or street scenes. It doesn't have any image stabilization and the autofocus could be better, but you shouldn't run into serious issues unless you try to photograph moving subjects.
Pick the Right Sony E-Mount Wide Angle Lens!
Sony has some incredible wide angle models for all budgets and photography types, but which is right for you? That really depends on the type of photos you want to take, how much you want to spend, and whether you prefer a prime or a zoom lens.
For beginners and folks looking for their first non-kit lens, the Sony FE 24mm f/2.8 G, the Sony E 20mm f/2.8, and the Sony E PZ 10-20mm f/4 G are all fantastic options that won't break the bank.
If you want something with better optics and low-light capabilities, prime lenses like the Sony FE 24mm f/1.4 GM, the Sony Sonnar T E 24mm f/1.8 ZA, and the Sony E 15mm f/1.4 G are solid picks.
Finally, professionals have two outstanding options: the Sony FE 16-35mm f/2.8 GM and the Sony FE 12-24mm f/2.8 GM. These offer amazing sharpness and very nice zoom ranges, though they're also extremely expensive.
---
Disclosure/Disclaimer: As an Amazon Associate, we earn from qualifying purchases. Certain content was provided "as is" from Amazon and is subject to change or removal at any time.