Finding the best Sony lens to take spectacular astrophotography shots with is no easy feat. Together with its fantastic range of cameras, Sony also has an extensive range of A-mount and E-mount lenses.
We know that this sheer volume of lenses can be daunting. Not only that, but knowing what specs to look for can be difficult, too. With a bit of expert know-how, we've compiled a list of the best lenses to get stunning astrophotography shots on your Sony camera.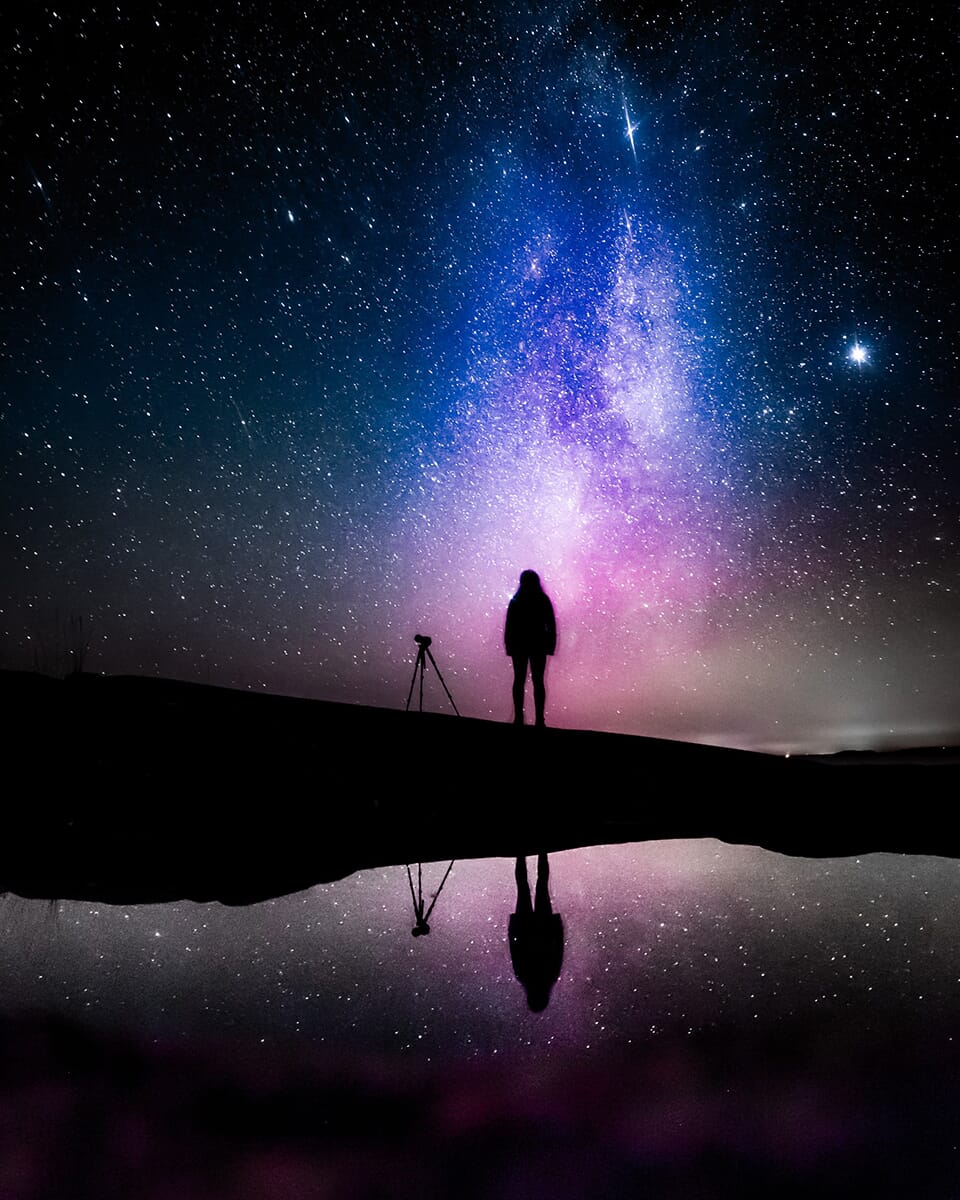 Best Sony Lenses for Astrophotography:
To give you a good selection, we have selected the best Sony lenses for astrophotography to suit a range of Sony cameras. Remember that Sony lenses are broken into two main categories – A Mount, and E mount. The A-mount is the older system, and Sony is concentrating on E mount lenses for its powerful mirrorless cameras.
When you buy through links on our site, we may earn a commission at no cost to you. We evaluate products independently. Commissions do not affect our evaluations.
1. Sony FE 24mm f/1.4 GM
Our Pick
The best option for shooters who want optimum quality
The Sony FE 24mm offers impeccable quality and corner-to-corner sharpness with superb low-light performance.
Pros
Excellent maximum aperture
Fantastic lens construction for smooth shots
ED elements to reduce distortions
Cons
Relatively expensive
Aperture Range – f1.4 – f/16
Weight – 445g
Dimensions – 75.4×92.4mm
Our top pick is the Sony E-mount FE 24mm f/1.4 GM. This lens packs a punch and provides superb image quality, clarity, and minimal distortions. The GM stands for Grand Master design which means it has an improved lens construction – your astrophotography shots will look amazing and be sharp from corner to corner.
This E-mount lens has a great maximum aperture of f/1.4 which provides fantastic control. At 24mm, you are also given a great viewing angle and your night sky shots will be packed full of detail. It also has some enhanced glass features like the XA lens elements. These will help suppress the lens flare that you commonly get when taking astrophotography shots.
Despite the advanced glass, this lens is still not too heavy and can easily be carried to those secluded night sky shoot locations. Overall, if you want the best Sony lenses for astrophotography and can afford to spend a little more, this is the top choice.
2. Sony FE 20mm f/1.8 G
Also Great
Best for wide-angle astrophotography
The FE 20mm has a great focal distance to capture those sweeping night sky shots.
Pros
Great wide-angle capabilities
Relatively compact and lightweight
Resistant to dust and moisture
Cons
Autofocus not as good as the DSSM
Aperture Range – f/1.8 – f/22
Weight – 373g
Dimensions – 73.5×84.7mm
Following closely is the Sony FE 20mm f/1.8 G. This wide-angle lens offers a wider focal distance than the 24mm. If you want to take sweeping landscape orientation shots, this is an excellent choice. The downside is that it only has a maximum aperture of f/1.8. However, this should still be more than adequate for any type of astrophotography.
This lens is also durable and suitable for outdoor usage due to its dust and moisture-resistant coating. You can reliably use it outdoors regardless of the weather conditions. It also has a range of coatings and lens elements such as a Nano AR coating, and extra-low dispersion elements. These combine together to ensure your night sky shots will have minimal flare and distortions.
We also like that this lens has a customizable focus hold button. Primarily this is used for focusing, but you can customize its functionality to other features like exposure control or shutter speeds. This is useful for astrophotography and should make your long exposure shots easier to set up.
3. Sony Distagon T* FE 35mm f/1.4 ZA
A perfect lens for pristine shots
The lens features advanced glass elements with special Zeiss coatings for excellent contrast.
Pros
Amazing quality Zeiss glass
Creates sharp and clear images
Excellent maximum aperture
Cons
Heavier and bulkier than other lenses
Aperture Range – f/1.4 – f/16
Weight – 630g
Dimensions – 78.5x112mm
Sony also has a range of lenses that have special glass and coatings. One such range is the Distagon set of lenses. The Sony Distagon T FE 35mm f/1.4 ZA is a brilliant lens, and one of the best Sony lenses for astrophotography due to the high-quality Zeiss glass used. Zeiss lenses are known for their optical quality, and this lens is no exception. You can expect brilliant color reproduction in your astrophotography images.
Aside from the glass, this lens also excels in low light situations thanks to the f/1.4 maximum aperture. You can control your camera settings effectively, and work better with long exposure shots.
The only downside is that this lens is more expensive and, compared to some other Sony lenses, it is quite bulky and heavy. If you want ultimate quality, however, this is one of the best Sony lenses for astrophotography.
4. Sony FE 24-70mm f/2.8 GM
A lens with zoom versatility and high-precision
This versatile zoom lens is great for a range of astrophotography scenarios.
Pros
Great versatility for a kit lens
Lens coatings help improve clarity and contrast
Has a great constant f/2.8 aperture
Cons
Quite heavy and bulky
Aperture Range – f/2 – f/22
Weight – 885g
Dimensions – 87.6x136mm
You may want a versatile zoom lens to use as a standard kit lens, that also has astrophotography capabilities. If so, the Sony FE 24-70mm f/2.8 GM is a solid choice. This high-end lens gives you great control over the composition of your night sky shots and can allow you to shoot from different perspectives.
Regardless of the zoom, it maintains image quality at each end of the spectrum, and you can expect sharp images with great contrast and clarity. This is helped by the constant f/2.8 aperture that continues through 24-70mm. This offers excellent control in nighttime situations and should allow you to create amazing night sky photos.
A common issue with zoom lenses is that they can often extend during usage – this could affect the focusing of your astrophotography shots. You should not experience that issue with this lens, however, as it has a zoom lock button that firmly keeps the lens locked at its current focal distance.
5. Sony E 16mm f/2.8
Best budget option
A wide-angle option for budget astrophotography
This 16mm lens is a top budget option for those just starting in astrophotography.
Pros
Incredibly lightweight and compact
Has aspheric elements to reduce distortion
Smooth and quiet autofocusing
Cons
Quality can't compare to other lenses
Aperture Range – f/2.8 – f/22
Weight – 67g
Dimensions – 62×22.5mm
For those who don't want to spend a fortune, the Sony E 16mm f/2.8 is a solid budget choice. It is a compact lens that weighs virtually nothing – perfect if you want to hop out quickly on a nighttime adventure to capture some night sky photos.
At 16mm, this is the widest lens on this list, too, and you can expect sweeping shots that are entering the ultra-wide-angle territory. This is complemented by the decent maximum aperture of f/2.8 which improves the lens's low-light performance.
Despite the budget value, this lens also still has a good lens construction. This includes aspheric elements to maintain contrast and sharpness in your astrophotography photos. For beginners in the world of astrophotography, this A-mount lens is a great option.
6. Sony E 35mm f/1.8 OSS
A perfect starter lens for aspiring astrophotographers
With imagine stabilization and a great maximum aperture, this is another solid budget lens.
Pros
A great budget option
Lightweight and easy to carry
Excellent maximum aperture
Cons
Not as sharp as other astrophotography lenses
Aperture Range – f/1.8 – f/22
Weight – 154g
Dimensions – 63x45mm
Similar to the 16mm, the Sony E 35mm f/1.8 OSS is another great budget A-mount lens and one of the best Sony lenses for astrophotography. At 35mm, it is slightly wider than other lenses on this list, but you can still expect excellent detail on full-frame cameras.
The maximum f/1.8 aperture should also help control the ISO and long exposure settings. For portability, this lens is also lightweight at just 154g. If you want to travel light without carrying bags of equipment, this is a great option.
The main drawback to this lens is the lesser build quality. It is a fantastic lens, but it won't compare to the top two models on this list. However, for basic astrophotography, this lens will make a great budget choice.
Which Sony Astrophotography Lens Is Right for You?
Any one of the above lenses would make a great choice and allow you to take quality night sky photos. But which one is the most suitable for your needs? There are several aspects you should consider when looking at the best Sony lenses for astrophotography, including:
Budget
Lens mount
Size & dimensions
Viewing angle and aperture
Most people have a budget to work to. Some of the best Sony lenses for astrophotography we have listed above are expensive. As a result, you may simply not want to spend that much and a cheaper alternative may be better.
Also, you should consider what lens mount your camera accepts. Do you have an A mount or E mount Sony camera? Do you have an adapter to use? Sony does have a range of adapters that allow you to use older A-mount lenses on E mount cameras.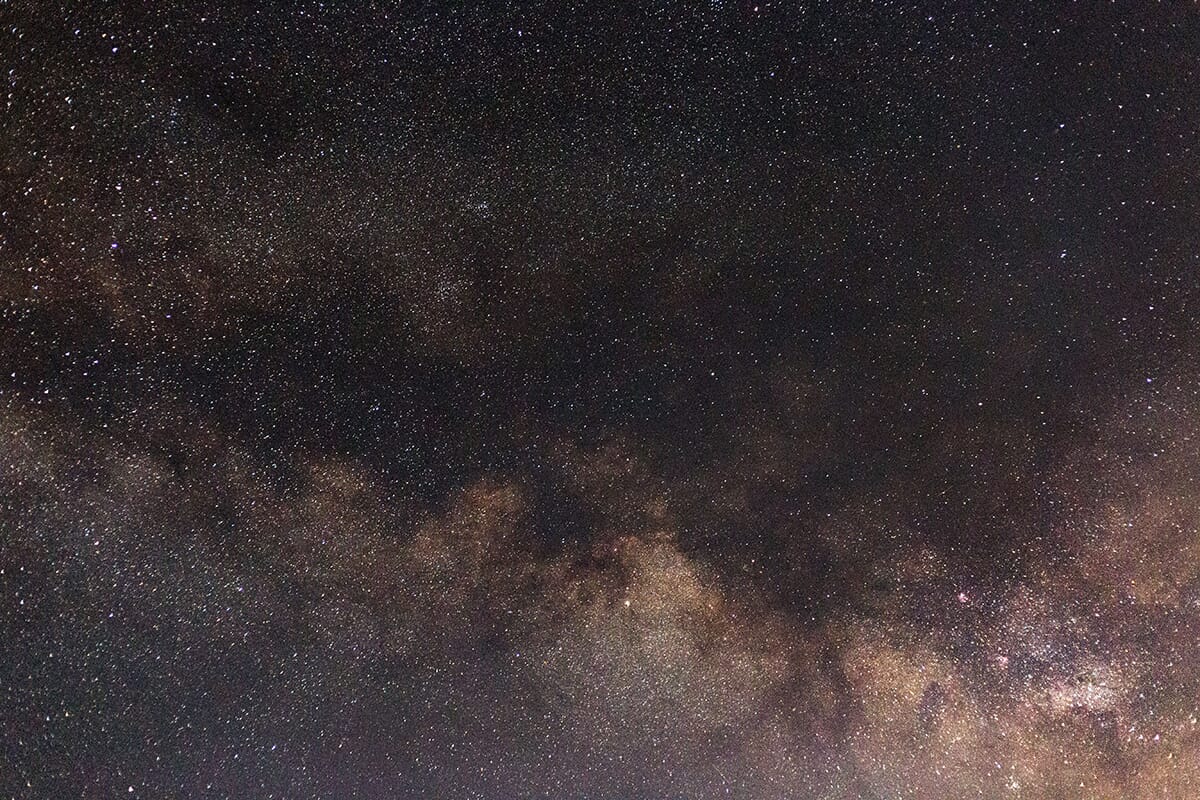 The size and weight of the lens are also important. For astrophotography, you will often have to travel and venture out into the countryside to get the best shots. As a result, do you want a heavy, bulky lens? Or would you prefer something lighter and easier to carry?
Finally, always consider the viewing angle and the aperture. As mentioned in the opening paragraphs, these are the two most important factors for astrophotography lenses. Is the angle wide enough to capture the detail you want? Will the maximum aperture give you enough control over the long exposure settings for your shots?
FAQs
What's the difference between Sony A-mount and Sony E-mount lenses?
Sony A-mount is for Sony's standard DSLR cameras, whereas the E-mount is specific for Sony mirrorless cameras
Can you get Sony E-mount cameras in full-frame and APS-C versions?
Yes, there is a great range of Sony mirrorless cameras in both full-frame and cropped-sensor variants.
What is the ideal exposure time for astrophotography?
This depends on the effect you wish to create. Generally, an exposure length of between 10-20 seconds should produce good results.
Do you need any other accessories for astrophotography?
A tripod is important, as you generally cannot handhold long exposure shots without causing motion blur. Also, a remote shutter release could help so that you don't have to touch the camera during shooting.
Can you use Sony A-mount lenses on Sony E-mount cameras?
Yes, in certain circumstances. There are a handful of lens adapters that allow you to use A-mount lenses on the newer E-mount cameras.
---
Disclosure/Disclaimer: As an Amazon Associate, we earn from qualifying purchases. Certain content was provided "as is" from Amazon and is subject to change or removal at any time. Product prices and availability: Amazon prices are updated daily or are accurate as of the date/time indicated and are subject to change. Any price and availability information displayed on Amazon.com at the time of purchase will apply to the purchase of this product.