Printers, Scanners, and Paper Category
Our Printers, Scanners, and Photo Paper Category covers the latest photo printers and scanners for home and business as well as photo papers and ink supplies.
Latest Printers & Scanners Posts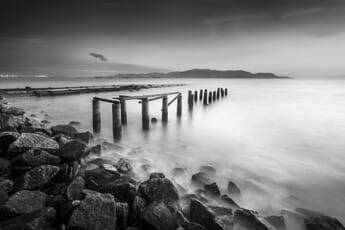 Best Printer for Black and White Photos in 2023 – Our Top 8 Picks
3 weeks ago
Find the best printer for black and white photos that can effectively grayscale color and show your artistic shots in all their glory.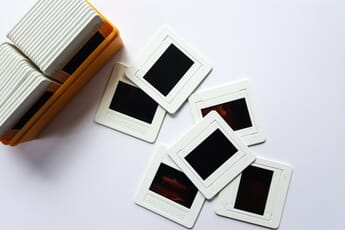 Best Slide Scanners in 2023: Top 8 Picks to Preserve Slides and Film
2 months ago
Don't let old memories fade. Digitize your old slides and film by scanning and saving them using the best slide scanners available in 2023.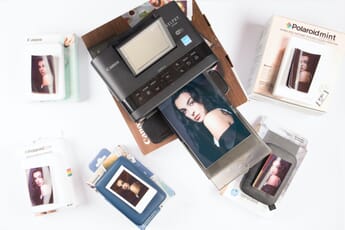 The Best Portable Photo Printers in 2023 – Tested & Reviewed
3 months ago
We've tested and reviewed the best photo printers in 2023. This in-depth comparison is complete with specs, photos, and test prints.
Printers & Scanners Posts Posts Ranked by Popularity
Discover Photo Printers and Scanners of PhotoWorkout
Welcome to the Photo Printers and Scanners category at PhotoWorkout.com. We are your comprehensive resource for the latest reviews, comparisons, and guides on photo printers and scanners.
From those on a budget to professionals looking for high-end equipment, we have you covered. Our expert-researched articles span a variety of topics such as best printers for art prints, best color laser printer for photos, and even our top picks for the best A3 photo printers.
Comparisons are crucial when deciding on the right product, which is why we provide in-depth versus articles like our Canon Pixma Pro-200 vs ImagePROGRAF PRO-300 feature. Our aim is to provide you with all the necessary information to make an informed purchase.
We also understand the importance of specific features in printers and scanners. If you're looking for the best printers for black and white photos or the best portable photo printers, we have thoroughly researched posts to assist you.
Our category extends beyond printers to include scanners. Our best Epson photo scanners post and best slide scanners guide help you digitize and preserve your precious memories.
Additionally, we realize that printing goes beyond the machine itself, which is why we review photo paper like in our best inkjet photo paper article.
Whether you're a professional or an enthusiast, we have articles tailored to your needs, such as our best professional photo printers guide or the best photo printers under $200 list.
At PhotoWorkout.com, we strive to be your ultimate guide for all things related to photo printers and scanners. We regularly update our content with fresh insights, so be sure to check back often for the latest information. Happy printing and scanning!