If you want to turn your favorite photographs into stunning prints, buying a laser printer is an excellent solution.
Generally found in businesses and offices, laser printers may be an unconventional choice for artists. But thanks to recent strides in color print technology, they're increasingly capable of competing with serious photo printers.
We share a handful of promising prospects, and we also offer plenty of information to help you determine the best laser printer for your photos.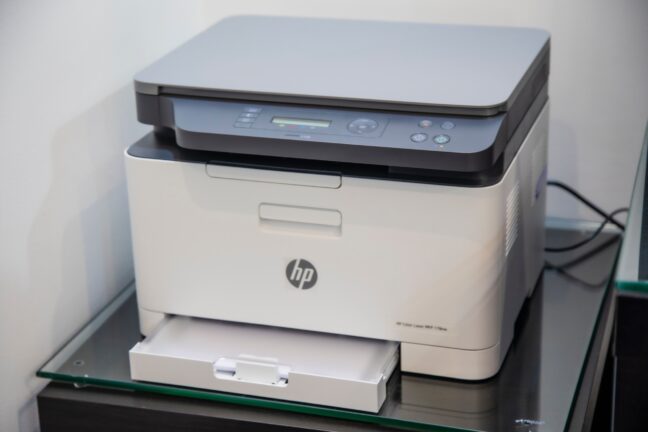 Best Color Laser Printers in 2023:
Images from Amazon
HP Color LaserJet Pro M454dw
Our Pick
HP is well known for offering energy-efficient, reliable printers. The M454dw is no exception.
Xerox Phaser 6510
Budget Pick
The Phaser 6510 is a critics' favorite and shows that Xerox is still capable of great things.
When you buy through links on our site, we may earn a commission at no cost to you. We evaluate products independently. Commissions do not affect our evaluations.
Laser Printers: An Introduction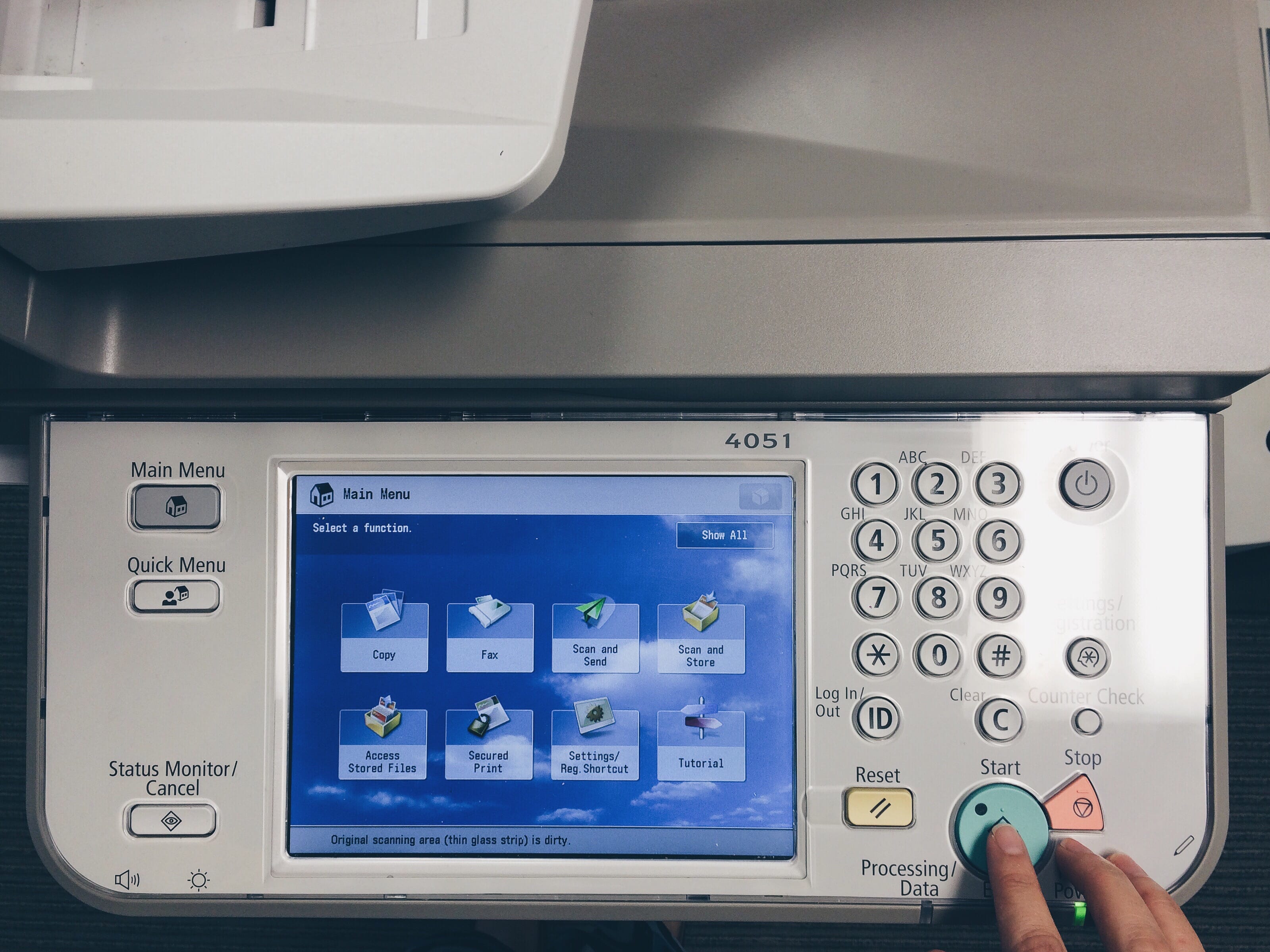 Inkjet vs. Laser
From an outsider's perspective, a printer is a printer. How it works is of little concern so long as it gets the job done. Unfortunately, photographers don't have the luxury of printing without care. For the majority, finding the right printer is a balancing act; the printer must achieve the best image quality but at a reasonable price.
On a superficial level, it may seem like there's not much difference between inkjet and laser printers. But in reality, the functions and capabilities of the two are miles apart.
The processes that they use to reproduce images are completely different. Inkjet printers eject thousands of tiny ink droplets during the print process. These droplets are subsequently absorbed by the paper. Laser printers, on the other hand, are a little less straightforward.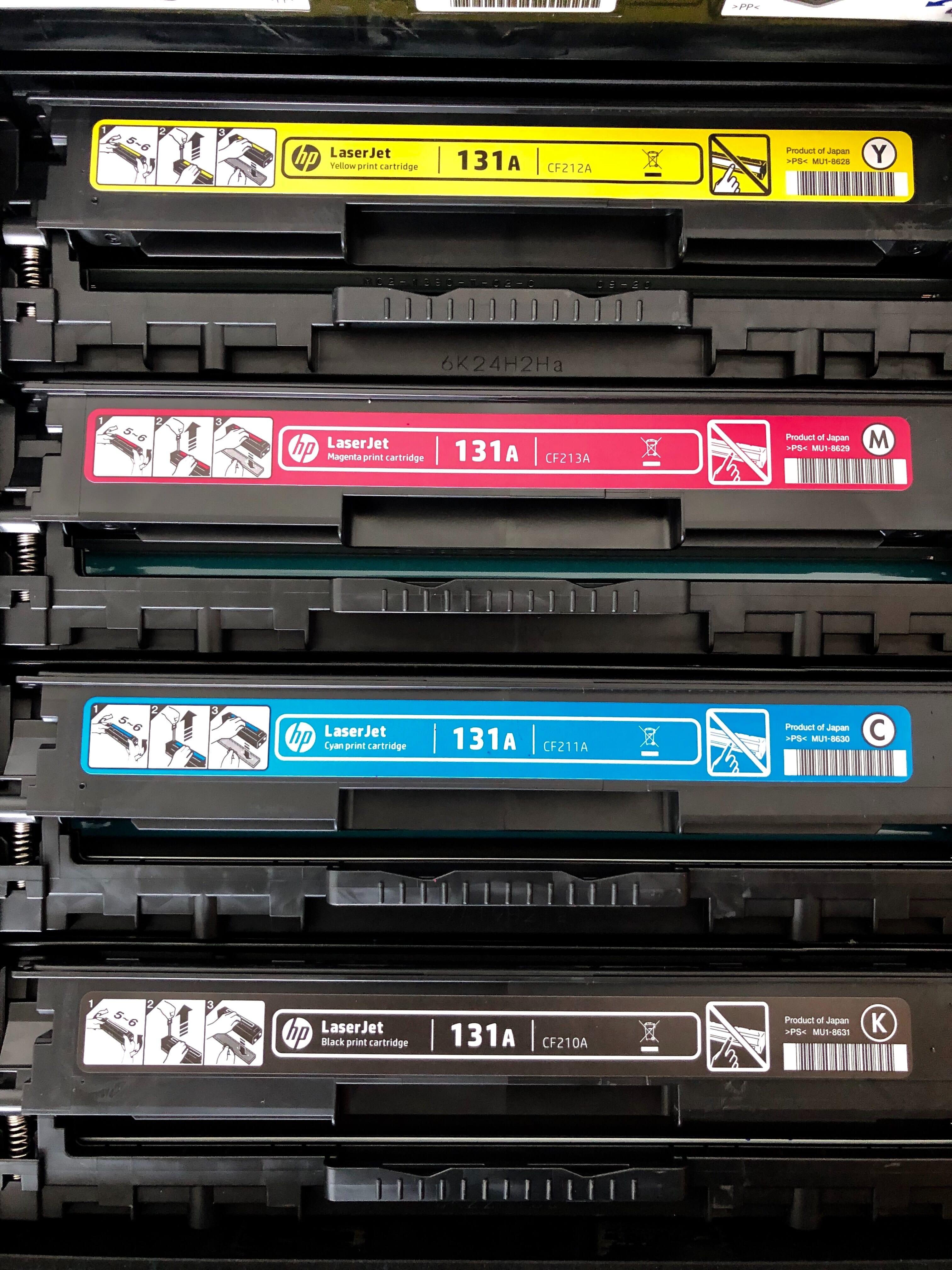 Essentially, the printer reads the data that you'd like printed out and uses a laser to reproduce the image. The laser reflects onto a static-charged drum, which in turn attracts toner from an ink roller. The toner is then sealed into place by passing the paper through two hot rollers.
The materials necessary to complete these processes differ. Inkjet printers use liquid ink (printers designed for photos use at least six cartridges but sometimes as many as nine). Toner, on the other hand, comes in powdered form. Laser printers generally stick to four toner cartridges, and these tend to last longer than inkjet cartridges. Because of this, it's more common to find laser printers in settings where people need to print in larger volumes.
Key Features
The best way to make an informed decision about a laser printer for photos is to go in knowing what to look for. Here are a few features you should research before heading to the checkout and pulling out your credit card.
Color Quality and Tonality
Toner is something of a double-edged sword. On one hand, fewer cartridges and greater ink efficiency make it a less expensive alternative to liquid ink in the long run. Conversely, you often don't get the same tones or depth that you get with a good inkjet printer. That said, some laser printers handle color better than others.
Cost and Maintenance
Generally, toner cartridges are more expensive than inkjet cartridges. Though you can make more copies per cartridge with a laser printer, the initial costs are definitely a barrier to consider. No matter how you slice it, printers aren't cheap. Be sure to keep in mind ink costs over time as well as initial fees when choosing a laser printer for photos.
Connectivity
With each passing year, our devices become smarter. Printers are no exception. Bluetooth and Wi-Fi connectivity are increasingly common features that make life easier. Some printers even have the capability to connect to your smartphone! Think about how important these features are to you when selecting your printer.
Additional Functionality
Did you know that the first laser printers were made from modified copy machines? As it turns out, copiers use very similar technology. Therefore, it's not so surprising to learn that many laser printers also employ scan and copy functions. Whether or not these appeal to you is worth bearing in mind when shopping for a laser printer of your own.
1. HP Color LaserJet Pro M454dw
Our Pick
Great for printing efficiency
The M454dw is efficient, it's cheap, and it's flexible. It also offers handy connectivity options.
Pros
Climate-friendly
Strong security features
USB printing as well as built-in Wi-Fi
Cons
High maintenance costs
Lacks multi-function options
For quite some time, HP has been one of the leading names in laser printing. So it makes sense to kick off this list with the HP Color LaserJet Pro M454dw. For better or worse, this device puts all its energy into printing. It lacks some bells and whistles, but there's no denying that it does an amazing job with tasks like color reproduction.
This is one of the best options we came across for under $500, and one of the things that really sets this model apart is its efficiency. Standard toner cartridges produce anywhere from 2,100 to 2,400 prints, while high-yield models can make as many as 7,500 prints per cartridge. What's more, HP employs energy-efficient technologies to reduce consumer waste and get the most out of the materials.
2. Xerox Phaser 6510
Great for external printing services
The Xerox Phaser 6510 benefits from multiple connectivity options include Ethernet and USB and supports things like Apple AirPrint.
Pros
Climate-friendly
Smart reorder available
Praised for image quality across the board
Xerox literally invented the process of laser printing in the 1970s. So it shouldn't come as much of a surprise to find the Xerox Phaser 6510 on today's list. With PANTONE color matching and 1200×2400 DPI, the images that come from this printer will blow you away time and time again.
If having consistent print quality is your primary concern, the Phaser is a no-brainer. It may not have diverse functionality, and it needs an adapter to work with mobile devices. But in the areas it can perform, it excels.
3. Brother MFC-L3710CWA
Great for large printing volumes
The Brother MFC-L3710CWA is perfect for printing large volumes of photos and benefits from Wi-Fi connectivity.
Pros
Large paper capacity
Has both print and scan functions
Color touchscreen display
Cons
It is quite large and could be better suited for offices
Though it's not a well-known brand among artists, Brother is one of the most trusted brands for office use. Even so, the Brother MFC-L3710CWA isn't all business. In fact, it boasts some really impressive specs that artists may find useful.
If you can get past the printer's large size (and price tag), you'll find a lot to love. The printer boasts a 250-sheet tray, and the scanner is impressive, too. Whether you need a printer for black and white or color images, this model can move at a decent 19 pages per minute. To top it all off, a large display screen and multiple means of connecting make this machine versatile and easy to use.
4. Lexmark MC3326i
Great for smaller home offices
The compact size of this desktop laser printer is convenient, and it still has an excellent print speed.
Pros
Large paper tray for up to 250 pages
It has print, scan, copy, and fax functions
Relatively small
Cons
Poor customer service
The comparatively petite Lexmark MC3326i is one of the more approachable options on today's list. Along with its small size, this printer won't leave a gaping hole in your wallet. It yields good results and is more than capable of performing multiple functions. What's not to love?
Honestly, the biggest flaw has little to do with the printer itself. Buyers should be aware that a fair number of customers complain of poor Lexmark customer service experiences. But the especially tech-savvy may be able to bypass this annoyance entirely if they're willing to work a bit with this lovable little printer.
5. HP Color LaserJet Pro MFP M479fdw
Great for printing from apps
The HP Color LaserJet Pro MFP M479fdw supports multiple print media sizes, has Wi-Fi connectivity, and boasts a varied tray output for larger printing jobs.
Pros
EPEAT certified
Exceptional color printing speeds
Workflows can be easily automated
Cons
The software might not be the most intuitive
The HP Color LaserJet Pro MFP M479fdw deserves plenty of praise. This model is designed for efficiency, with fast printing times and excellent connectivity options.
The asking price is steep, but customers can save a few dollars in the short term by omitting toner from their purchases. Even so, HP's commitment to quality and the company's environmentally friendly efforts make this LaserJet worth considering. It may bring frugal customers some solace to know that HP makes an effort to recycle plastics responsibly and formulate long-lasting, high-yield toners.
6. Brother HL-L3230CDW
Great for saving space
The Brother HL-L3230CDW offers fast print speeds, great connectivity, and a small size suitable for home offices.
Pros
Large tray capacity of 250 sheets
Fast color printing of up to 25 sheets per minute
Small design that can fit easily on a desk
Cons
The control panel is quite small
If you want a compact unit that can easily fit in your home office, the Brother HL-L3230CDW is a great choice. It measures just 18.1×16.1×9.9 in (46×40.9×24 cm) and should sit nicely on an office desk or storage shelves.
Despite the printer's small size, it offers excellent print speeds. It is capable of producing up to 25 sheets per minute, so you can easily churn out photo albums or business prints in no time.
The main tray pulls out easily and has a capacity of 250 sheets. Additionally, the output area is located at the top, which contributes to the overall reduction in size. We like the energy-saving technology, too, which means it uses less power than comparative models.
Lastly, this laser printer is highly flexible thanks to built-in wireless, USB, and Ethernet connectivity. Therefore, you can connect external devices like smartphones and tablets or use wired connections to your desktop computer or laptop.
Start Printing Your Photos in Color!
We hope you found this guide to the best laser printer for photos beneficial. As you can see, you don't need a dedicated photo printer – or a photo printing service – to create beautiful prints; these devices are perfectly capable of handling your treasured images. But which is the best option for you?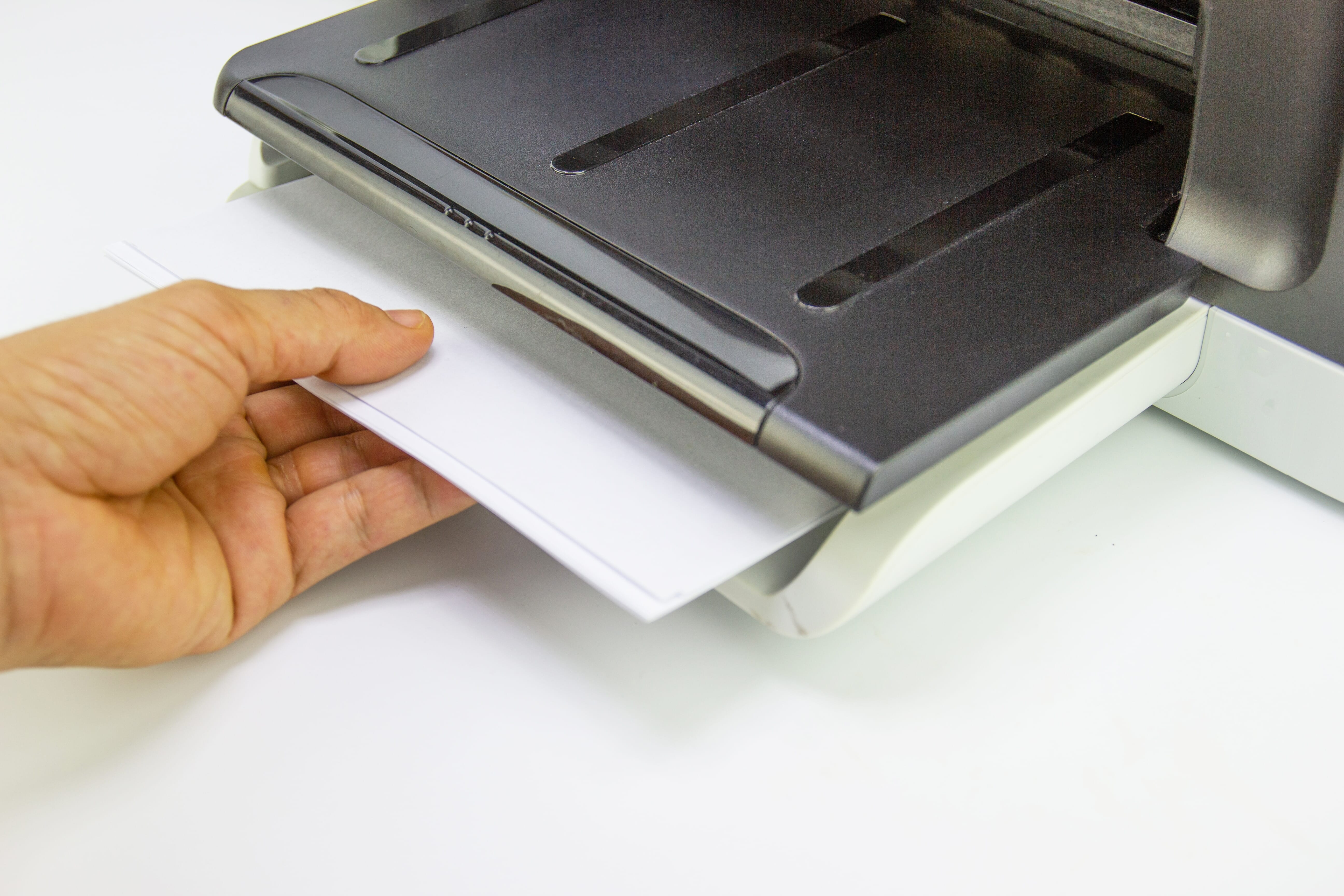 The HP Color LaserJet Pro M454dw and the Xerox Phaser 6510 are fantastic choices and could be suitable for either home or business use.
Laser Printer FAQs
How do laser printers work?
A laser reflects onto a static-charged drum. The paper then passes through the drum and toner is passed onto it via static electricity. Heat is then applied to seal the toner onto the paper.
What can a laser printer do?
Laser printers are used for both home and business purposes. Oftentimes, they have scanning, copying, and fax functions in addition to printing.
What advantages do laser printers have over inkjet printers?
Laser printers are generally faster and typically require fewer cartridges and maintenance expenses.
What cartridges do laser printers use?
They typically require four cartridges: black, yellow, cyan, and magenta. These combine to create millions of different hues when printing.
---
Disclosure/Disclaimer: As an Amazon Associate, we earn from qualifying purchases. Certain content was provided "as is" from Amazon and is subject to change or removal at any time.