Want to turn your favorite photographs into some stunning prints? Buying a laser printer for photos is a more viable solution than most people realize.
Generally limited to businesses and offices, these behemoths may be unlikely candidates for making art. But with recent strides in color print technology, they're increasingly capable competition.
We've found a few of the most promising prospects for photographers, as well as all the information needed to make informed purchases. Read on to see just how much a laser printer could add to your workflow!
Images from Amazon
HP Color LaserJet Pro
Our Pick
HP is well known for offering energy-efficient, reliable printers. The M454dw is no exception.
Xerox Phaser 6510
Budget Pick
The Phaser 6510 makes it clear that, even after all these years, Xerox has still got it. It's color and black and white image quality has been lauded by critics across the board.
Canon imageCLASS
This printer boasts superior connectivity and high-quality prints. If monochrome's all you need, look no further.
Brother MFC-l8900CDW All-in-One
The Brother MFC-l8900CDW may look intimidating, but this powerful printer has a lot to offer artists!
Lexmark MC3224adwe
Between its compact size and affordable price tag, the MC3224adwe is a realistic choice for artists working independently.
PhotoWorkout's Best Color Laser Printers for Photos
When you buy through links on our site, we may earn a commission at no cost to you. We evaluate products independently. Commissions do not affect our evaluations.
About Laser Printers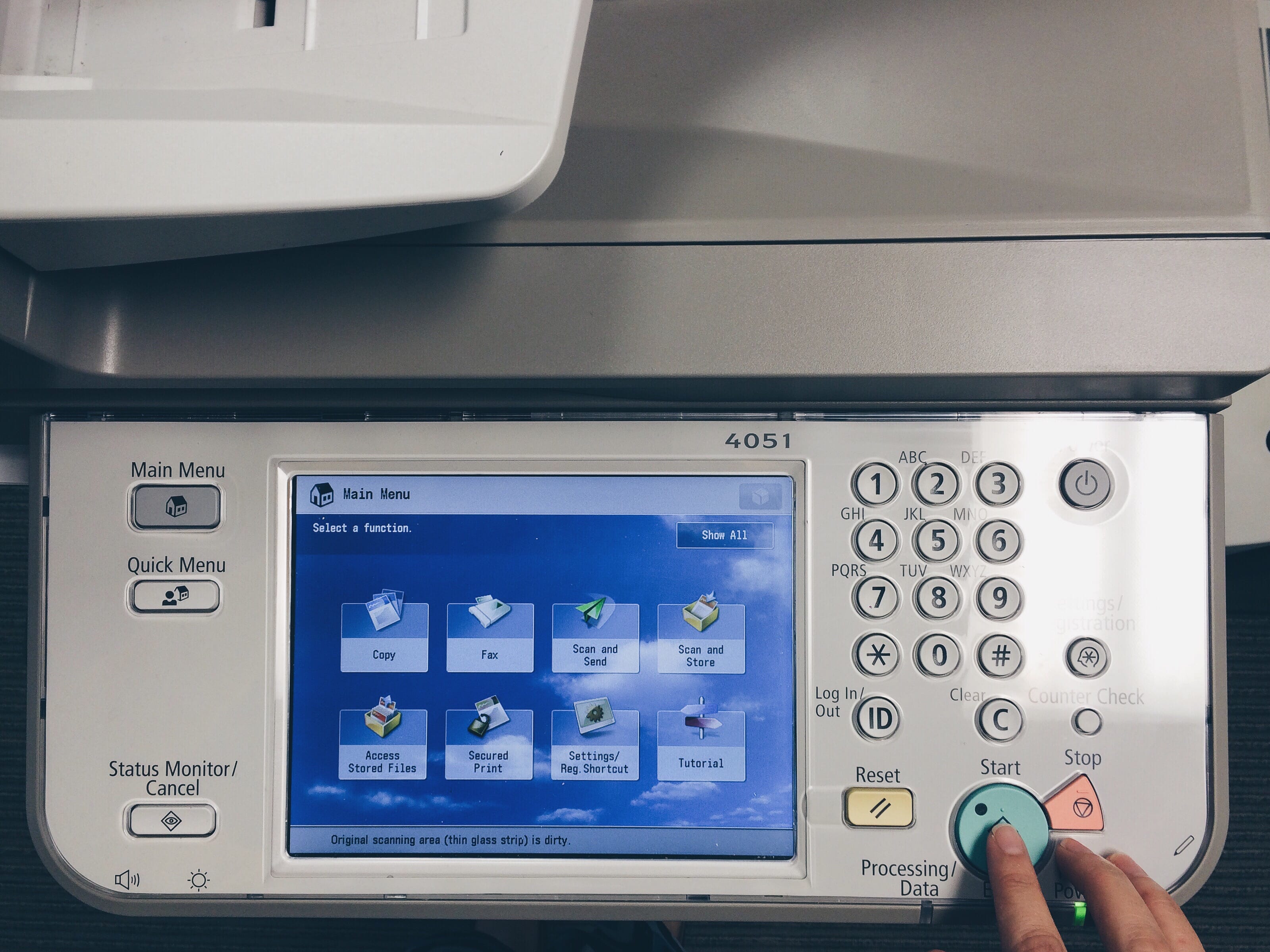 Inkjet vs. Laser
From an outsider's perspective, a printer is a printer. How it works is of little concern, so long as it gets the job done. Unfortunately, photographers don't have the luxury of printing without a care. For the majority, finding the right printer is a balancing act of achieving the best image quality possible and obtaining a sustainable cost.
On a superficial level, it may seem as though there's not much of a difference between inkjet and laser. But, in reality, the functions and capabilities of the two are miles apart.
The processes that they use to reproduce images are completely different. Inkjet printers eject thousands of tiny ink droplets during the print process. These droplets subsequently absorb into the paper. Laser printers, on the other hand, are a little less straightforward.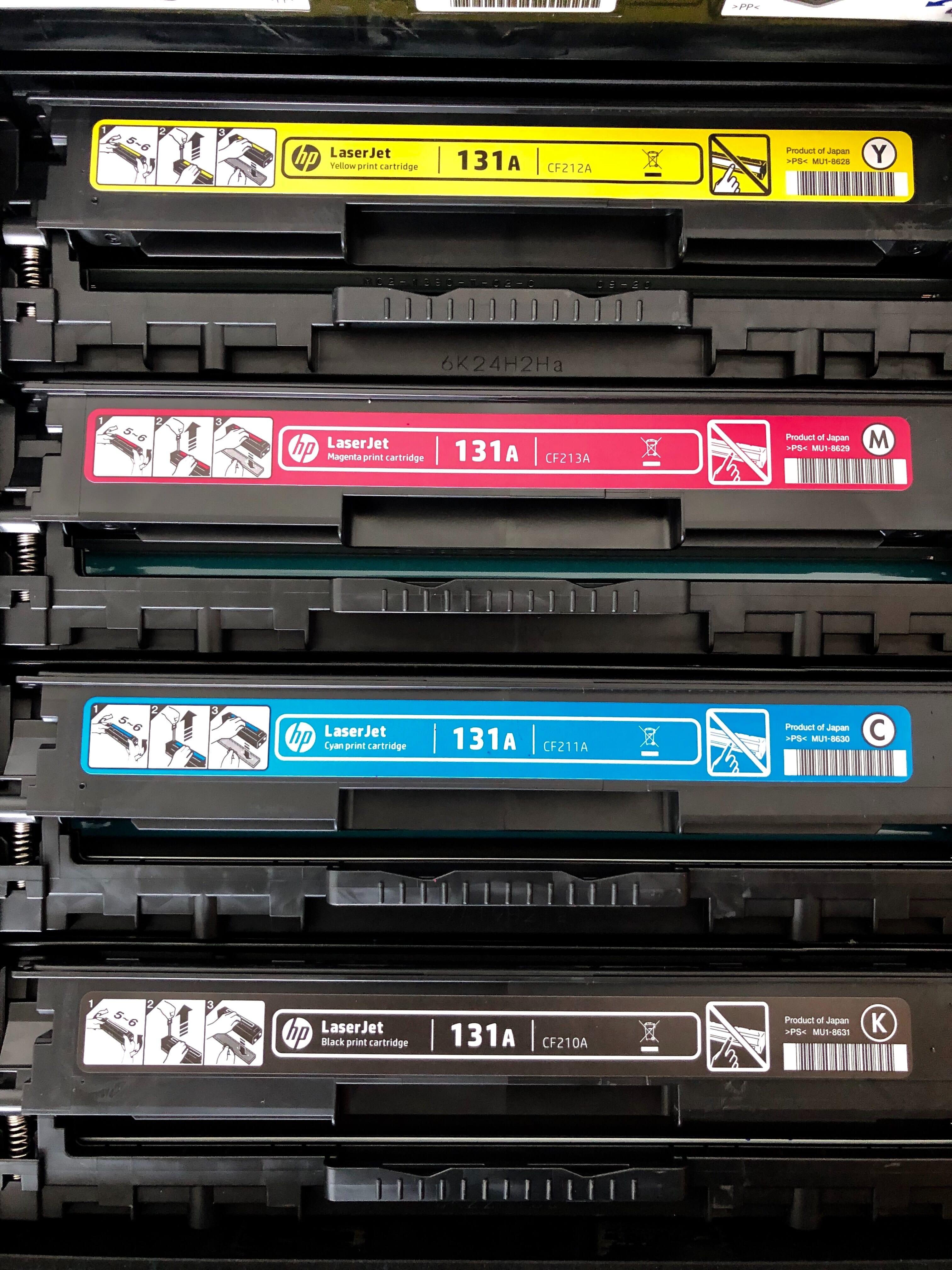 Essentially, the printer reads the data that you'd like printed out and uses a laser to reproduce the image. The laser reflects onto a static-charged drum, which in turn attracts toner from an ink roller. The toner is then sealed into place by passing the paper through two hot rollers. Who knew that something as humble as a printer could have so much going on inside!
The materials necessary to complete these processes differ. Inkjet printers use liquid ink – those designated for photo use usually need at least six, but may need as many as nine. Toner, on the other hand, comes in a powdered form. Laser printers generally stick to just four toner cartridges, and they tend to last longer than inkjet cartridges. Because of this, it's more common to find laser printers in settings where people need to print in larger volumes.
Key Features
The best way to make an informed decision on a laser printer for photos is to go in knowing what to look for. Here are a few features you should absolutely research before heading to the checkout and pulling out your credit card.
Color Quality & Tonality. Toner is something of a double-edged sword. On one hand, fewer cartridges and greater ink efficiency make it a less expensive alternative to liquid ink in the long run. Conversely, you often don't get the same tones or depth that you get with a good inkjet printer. That said, some laser printers handle color better than others.
Cost & Maintenance. Generally, toner cartridges are more expensive than inkjet cartridges. Though you can make more copies per cartridge with a laser printer, the initial running costs are definitely a barrier to consider. No matter how you slice it, printers aren't cheap. Be sure to keep in mind ink costs over time as well as upfront fees when choosing a laser printer for photos.
Connectivity. With each passing year, our devices become smarter. Printers are no exception. Bluetooth and WiFi connectivity are increasingly common features that seriously make life easier. Some printers even have the capability to connect to your smartphone! Think about how important these features are to you when selecting your inkjet printer.
Additional Functionality. Did you know that the first laser printers were concocted from modified copy machines? As it turns out, copiers use very similar technology. Keeping this in mind, it's not so surprising to find that many laser printers also employ scan and copy functions. Whether or not this appeals to you, it's worth bearing in mind when shopping for a laser printer of your own.
1. HP Color LaserJet Pro M454dw
UNDER $500
HP is well known for offering energy-efficient, reliable printers. The M454dw is no exception.
For quite some time, HP has been one of the leading names in laser printing. So, it makes sense to kick this list off with the HP Color LaserJet Pro M454dw. For better or worse, this device puts all its energy into printing. It lacks some of the bells and whistles, but there's no denying that it does an amazing job with tasks like color reproduction.
This is one of the best options we came across for under $500 and one of the things that really sets this model apart is efficiency. Standard toner cartridges produce anywhere from 2,100 to 2,400 prints, while high yield models can make as many as 7,500 prints per cartridge. What's more, HP employs energy-efficient technologies to reduce consumer waste and get the most out of materials.
Pros
Climate Friendly – EPEAT certified
Strong security features
USB printing as well as built-in Wi-Fi
Cons
High maintenance costs – ink costs more than the printer
Lacks multi-function options
2. Canon imageCLASS MF445dw
BEST Budget OPTION
This printer boasts superior connectivity and high-quality prints. If monochrome's all you need, look no further.
Canon is a trusted name among the photographic community, so we wanted to take a little bit of time to examine the Canon imageCLASS MF445dw. Contrary to the Amazon listing's description, it is a monochrome printer. However, there are a few reasons not to count this model out right away.
Though everything is black and white, these prints lack the 'washed out' look that many consumers often attribute to laser printers. With the imageCLASS, you don't have to worry about sacrificing image quality. On top of that, printing monochrome means that this printer comes at a serious discount. With only one toner cartridge to consider, upfront and long-term fees are manageable compared to color competitors.
Pros
Climate-Friendly – EPEAT certified product
Connectivity with iOS and Android devices, works with Alexa
Relatively low printer and toner costs
Cons
Monochrome printer – will NOT print in color!
Customers criticize clunky setup and interface
3. Xerox Phaser 6510
The Phaser 6510 makes it clear that, even after all these years, Xerox has still got it. It's color and black and white image quality has been lauded by critics across the board.
Xerox literally invented the process of laser printing in the 1970s. So, it shouldn't come as much of a surprise to find the Xerox Phaser 6510 on today's list. With PANTONE color matching and 1200×2400 dpi, the images that come from this printer will blow you away time and time again.
If having consistent print quality is your primary concern, the Phaser is a no-brainer. It may not have diverse functionalities, and it needs an adaptor to work with mobile devices. But, in the areas it can perform, it excels.
Pros
Climate-Friendly – EPEAT certified product
Smart reorder available – printer can order its own ink when supplies are low
Praised for image quality across the board
Cons
Very large – might not be suitable for every home office/studio
Needs an adaptor to work wirelessly
Toner is expensive and printer won't accept generic options
4. Brother MFC-l8900CDW All-in-One
The Brother MFC-l8900CDW may look intimidating, but this powerful printer has a lot to offer artists!
Though it's not a well-known brand to most artists, Brother is one of the most trusted brands for office use. Even so, the Brother MFC-I8900CDW All-in-One isn't all business. In fact, it boasts some really impressive specs that artists may find useful
If you can get past the printer's mammoth size (and price tag), you'll find a lot to love. The scanner, specifically, is advanced, with automatic duplex functions to help preserve resources. Whether you're printing in black and white or color, this model can move at an impressive 33 pages per minute. And to top it all off, a large display screen and multiple means of connecting make this machine versatile and easy to work with.
5. Lexmark MC3224adwe
GREAT FOR HOME OFFICE
Between its compact size and affordable price tag, the MC3224adwe is a realistic choice for artists working independently.
The comparatively petite Lexmark MC3224adwe is one of the more approachable options on today's list. Along with its small size, this printer won't leave a gaping hole in your wallet. It yields good results and is more than capable of performing multiple functions. What's not to love?
Honestly, the biggest flaws with the Lexmark have little to do with the printer itself. Buyers should be aware that a fair number of customers complain of poor customer service experiences. But the especially tech-savvy may be able to bypass this annoyance entirely if they're willing to work a bit with this lovable little printer.
6. HP Color LaserJet Pro Multifunction M479fdw
The M479fdw allows users to print, scan, copy, and fax documents in high fidelity. Better yet, it does so quickly.
We've got one last HP to round off today's selections! The HP Color LaserJet Pro Multifunction M479fdw deserves just as much praise as its sister products cited earlier. This model strives for efficiency, with fast performance times and excellent connectivity options.
The asking price is steep, but customers can save a few dollars in the short term by omitting toner from their purchase. Even so, HP's commitment to quality and environmental-friendly efforts make this LaserJet worth considering. It may bring frugal customers some solace to know that HP makes an effort to responsibly recycle plastics and formulate long-lasting, high-yield toners.
Pros
Climate Friendly – EPEAT certified
Works just as quickly with color prints as it does black and white
Automate complicated workflows with the touch of a button
Cons
Initial Amazon price only includes the printer – for toner, you'll have to tack on an additional $400 to purchase price.
Hard to work with, software isn't especially intuitive
Is a Laser Printer Right for Your Photos?
While many pros stick to inkjet printers for their printing needs, laser printers are capable of handling imagery too. There are certain things that are beyond a laser printer's capabilities. For instance, you'll be hard-pressed to find a printer that's capable of handling prints larger than legal paper. That said, the gaps between the two are starting to close.
As a general rule, laser printers prioritize speed and quantity over image quality. While it may not be the best choice for a gallery exhibition print, the convenience that they offer may be appealing to some. Because toner lasts much longer than ink, laser printers are great for tests, drafts, or personal photographs.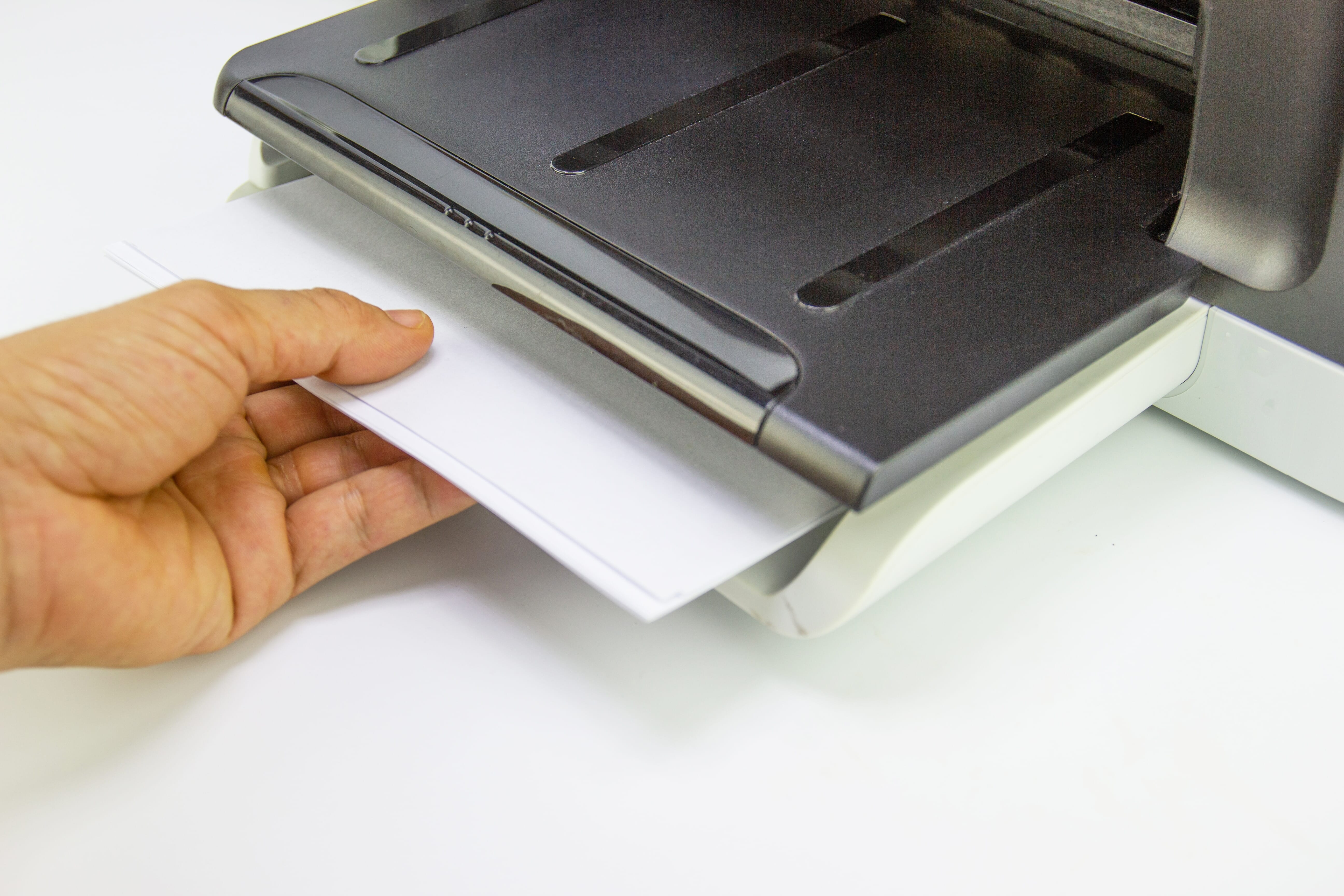 Answering the question of whether a laser printer for photos is worth the expense boils down to personal practices. We can't come to a conclusion for you. But there is one thing that we can attest to. With improvements in recent models, you don't want to count out the awesome array of laser printers available.
Laser Printer FAQs
How do laser printers work?
The answer is a little complicated, but here are the basics. A laser inside of the camera reflects onto a static-charged drum. As the paper passes through the drum, toner is drawn onto the paper using static electricity. The printer then uses heat and pressure to permanently seal the toner into place as the paper is fed through rollers on the way out.
What can a laser printer do?
Quite a bit! Laser printers are often used in business settings because of their fast print times and high volume capacity. However, any printer with color toner is also very much capable of making photographic prints. On top of that, many printers have scanner, fax, and copy features built-in, as the processes use some of the same technology that's used to print.
What advantages do laser printers have over inkjet?
Laser printers work much faster than inkjet. Although toner cartridges required cost much more than inkjet cartridges, laser printers need less pigment to produce images. Laser printers almost always use fewer cartridges than inkjet printers.
Will a laser printer save me money?
It all depends on the printer and ink you choose as well as how frequently you print. Because toner often lasts for thousands of prints, it's usually the less expensive choice for prolific printers long term
What cartridges do laser printer use?
Laser printers typically use just four cartridges – black, cyan, magenta, and yellow. Colors are therefore created from merging these different cartridge colors together. This obviously has limitations and can account for the lesser quality of colors compared to inkjet printers. By comparison, inkjet printers use at least 6 different cartridges, some use 8. This provides a greater array of colors and a truer representation for color prints.
How does the laser printer process differ from ink-jet printing?
The basic printing process of laser printers differs vastly from inkjet printers. In laser printers, toner powder is transferred to receptive paper using heat and an electrostatic process. The quality depends on the paper used and the fine detail of the powder within the toner cartridge. In contrast, inkjet printers use an ink droplet system – tiny drops of ink are ejected from the cartridges through a nozzle onto paper – this process is performed thousands of times in fractions of seconds.
What's the most common purpose of a laser printer?
Generally, laser printers are used for businesses in office environments. This is because the print speeds are much faster than conventional inkjet printers. An office can use a laser printer to produce hundreds of pages in quick succession. Furthermore, the ongoing costs make this type of printer more suitable for business use. There are some laser printers that are affordable, however, and suitable for home use. On the flip side, inkjet printers are usually considered for home or small business use. They are generally not meant for large volume printing. This is due to the print speeds, and the printing mechanism. If you were to use an inkjet to print the same volume of paper as on a laser printer, the resulting costs would be far greater.
What are the advantages of using laser printers for photos?
Compared to inkjet printers, laser printers only have a few advantages – mainly print speed and paper variety. Faster printing speed – This is the main area that laser printers excel. As mentioned above, the printing process differs greatly from inkjet printers. This allows for much greater print speeds. Laser printers can produce both black and white, and color prints in much greater volumes than inkjet printers. To give you an idea of the speed difference, most inkjet printers can produce a maximum of 10-15 color pages per minute. Some inkjet printers may only print between 5-8 pages per minute. In contrast, laser printers can produce 20+ color pages per minute, and 30+ for black and white prints. If you require faster production speeds and can sacrifice some quality, laser printers are the best choice. Wider Choice of Paper Types – In addition to speed, laser printers offer a great variety of paper types. This is due to the way that inkjet paper and laser paper is formed. Inkjet paper is coated so that it attracts spray-on ink. Alternatively, laser paper is coated to attract dry powder from toner cartridges. You can purchase a wide variety of paper types of laser printers. Furthermore, laser printer packs often have a larger volume of paper and are cheaper. This gives you greater scope when choosing how to print your photos – you may want to print non-standard photo sizes, for example.
What are the limitations of laser printers for printing photos?
Whilst laser printers do have some advantages, they have limitations too. This could ultimately sway your mind when deciding are laser printers good for photos. The setup process, color quality, and costs are three potential limitations of laser printers. Complicated Setup Optimization Process – With inkjet printers, there is practically no setup – the devices are generally ready to go straight out of the box. Furthermore, you usually only have to select a photo print function and the color print quality comes out fantastic. Laser printers require more effort to set up. And to print high-quality photos, you will have to configure numerous settings such as the paper type and color options to ensure photo prints look decent. This setup process can be time-consuming and you may have to perform research to find the optimal print settings, too. Reduced Quality of Colors and Tones – One of the main limitations of laser printers is the color representation. In a like-for-like comparison, inkjet printers do provide a truer representation of colors. This is mainly due to the printing process. The fact that laser printers only have 4 toner cartridges means the scope of color printing is limited – inkjet printers, in contrast, have a minimum of 6 cartridges. Although laser print quality is not bad, inkjet printing usually gives better results. If you require high-end, professional prints, inkjet printers are certainly the better choice. Maintenance Costs Can Be High – Finally, the cost of purchasing and running a laser printer can be more expensive. For businesses printing large volumes of black and white prints, a laser printer is cost-effective. On a smaller scale, however, the cost of a laser printer becomes less viable. First, the cost of the printer itself is usually greater than an inkjet printer. Secondly, toner costs can become expensive, and if any problems arise, maintenance costs can be extremely high.
Alternative Choices for Photo Printing
If you do require exceptional quality photos, a laser printer may not be the best choice. As stated above, this type of printer is better suited for black and white text prints and office work. If you need to regularly print professional photos, either an inkjet printer, or a photo printing service could be a better choice.
Inkjet Printers
Inkjet printers are often considered the best type of printer for photos. Inkjet printers have a greater range of color cartridges – up to eight in some instances. This gives a greater depth of colors. The printing process involved also allows for finer detail and a better representation of color gradients and tones.
In addition to this, inkjet printers are often cheaper. The initial cost of the printer is often much less. There is not much difference in cartridge and maintenance costs in the long-term, however. Both toner cartridges and ink cartridges are relatively expensive. For more information, we have created a list of the best inkjet printers for photos.
Photo Printing Services
If you don't want the hassle of configuring a printer and spending time printing your own photos, a great alternative is using a photo printing service. There is a huge array of online services that provide quality prints for relatively low prices.
Using a service such as this saves time and effort. Usually, all you have to do is upload the photos and process your shopping cart. Delivery times are usually great, and the quality is spot on, too. The main consideration is which photo service to use. Check out this article on the best professional photo printing services to see our top picks. We have listed some popular options below:
---
As an Amazon Associate, we earn from qualifying purchases. Certain content was provided "as is" from Amazon daily and is subject to change or removal at any time.