Black and white photography and color photography require different printing approaches. Thanks to the detailed grays and expansive tonal range of black and white photos, an excellent color printer may not always be capable of high-quality B&W prints and vice versa.
So if you're serious about your black and white work, you'll need a printer that can handle the intricacies of B&W images.
Below, we share our top seven best printers for black and white photos, including options for every budget and experience level.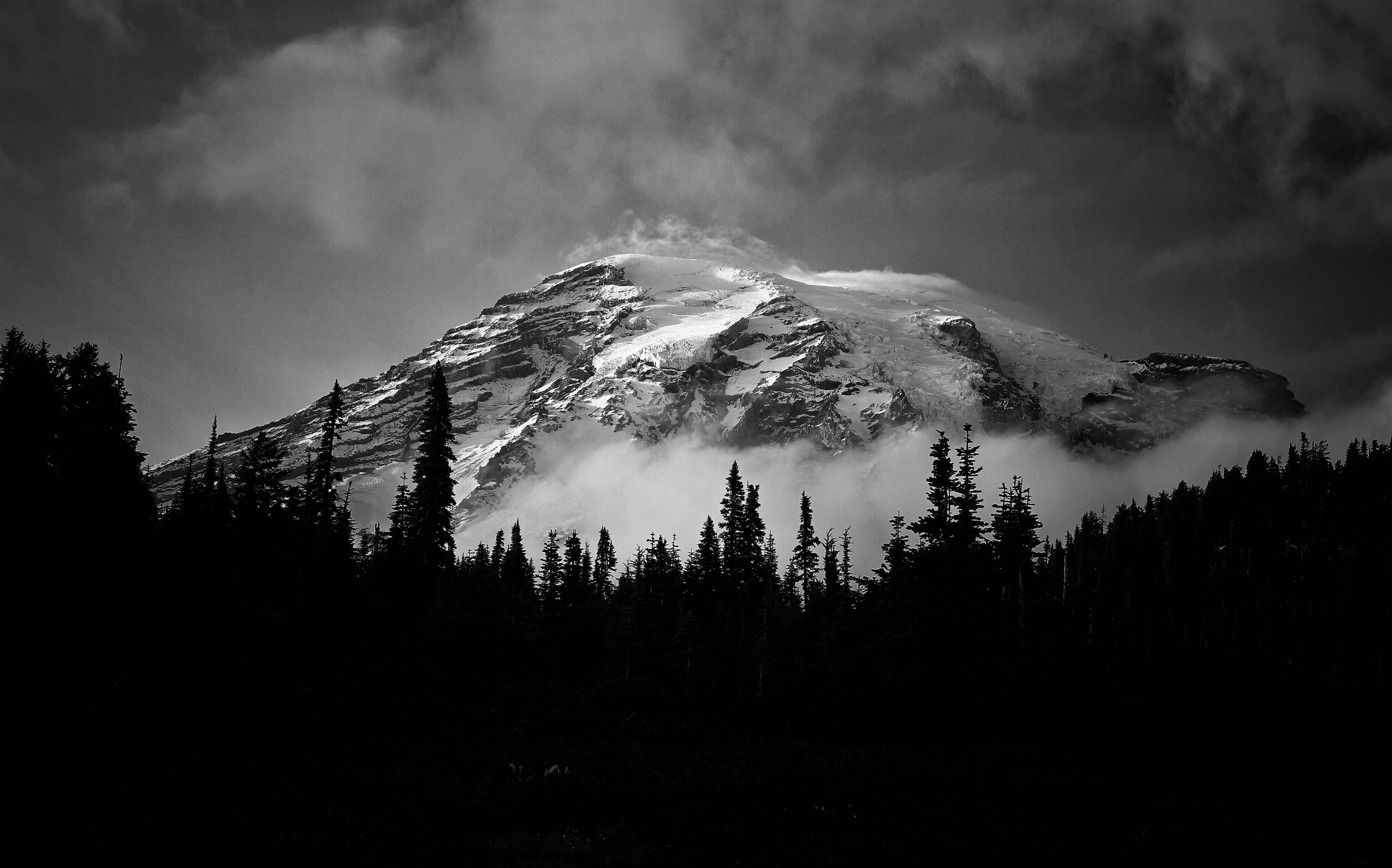 Best Printer for Black & White Photos:
When you buy through links on our site, we may earn a commission at no cost to you. We evaluate products independently. Commissions do not affect our evaluations.
1. Epson SureColor P800
Our Pick
High-end black and white brilliance
This is the ultimate professonal device for black and white prints.
Pros
Large printer bed for 17″ x 22″ prints
Black and white mode
Uses UltraChrome HD Inks for brilliant tonality
Three-ink system for great midtones
The Epson SureColor P800 is an absolute dream.
This printer can produce gallery-worthy – and gallery-sized – results, thanks to its 17" x 22" capacity. Filled to the brim with features, the SureColor P800 offers wireless capabilities (so you can print from any device), a roll feeder to print roll-based mediums, and compatibility with Epson's UltraChrome HD Inks.
And the Epson SureColor P800 really shines in black and white. A dedicated black and white mode offers access to three-ink technology, which helps black and white images retain their depth and tonality. This three-ink tech also helps eliminate color casts, a constant frustration for black and white photographers!
2. Canon imagePROGRAF PRO-1000
Great features to prevent printer error
No more ink clogging or paper skewing!
Pros
Large printing size of 17″ x 22″
Anti-ink clogging technology and limited paper skewing
Four ink pots specifically designed for grays (excellent for black and white tones!)
Very fast printing
This printer is so pro, Canon had to say it twice (sorry, I have to poke fun where I can)! The Canon imagePROGRAF PRO-1000 is a grand Epson SureColor P800 competitor, offering the same printing size, along with technology to prevent clogging or paper skewing (the tubular ink delivery system ensures your inks don't start balling up in there and the air feeding system keeps your papers straight during printing).
Of this printer's twelve ink pots, four are specifically designated for grays, which allows black and white prints to beautifully display the color that actually matters (gray!). As a result, tonality is fantastic, and prints look near-identical to your original images.
The Canon imagePROGRAF PRO-1000 is also one of the faster printers on the market, so it's perfect for the more impatient photographer.
3. Canon PIXMA iX6820
A consumer-level printer with pro results
The PIXMA ix6820 is smaller and less expensive, but it's certainly capable of beautiful prints.
Pros
Affordable price
Anti-paper-skew technology
Less expensive to run (due to individual ink cartridges)
Cons
Prints a maximum of 13″ x 19″
Less dedicated ink pots
If you're looking for something a bit more affordable than the four-digit printers above, the No products found. might just do the trick. Featuring similar anti-clogging and anti-paper-skewing technology to the more expensive Canon imagePROGRAF PRO-1000, this printer certainly holds its own, though it does have a smaller printing size at a maximum of 13" x 19". Happily, the smaller size covers some of the more popular print sizes for clients (such as 11" x 17"), so it shouldn't be too limiting.
What makes this printer great for photographers is that it handles each ink cartridge slot separately, allowing you to replace the single empty cartridge. Although there are fewer ink cartridge slots than included by the higher-end professional printers, black and white images still come out with beautiful detail.
4. Epson Expression Photo HD XP-15000
Our Pick
A great consumer-oriented dedicated printer
This Epson printer is consumer level – but with exceptional results.
Pros
Incredible depth in the blacks
Offers fully borderless printing at maximum size
Designed for photography
Cons
A max of 13″ x 19″ prints
Only accepts Epson inks (no third-party options)
Packing the same maximum print size of 13" x 19" as the Canon featured above, the Epson Expression Photo HD XP-15000 is a powerful pick for the serious black and white photographer. It does include a few benefits over the competition, though the price is higher, as well.
Priding itself on very high-quality outputs, the Epson brand as a whole created its own exclusive inks that are boasted to produce deep and brilliant colors. What does this have to do with images without color? Well, the brilliance comes from the depth of the blacks – and thanks to this depth, black and white images really come alive!
With the Epson Expression Photo HD XP-15000, you can go fully borderless, creating seamless prints to decorate your home or dazzle clients. Designed for work-from-home photographers and creatives, this printer is compact in size but mighty in power. The speed is also worthy of note; the XP-15000 can produce twenty black and white photo prints per minute (on average).
The downside: The Epson Expression Photo HD XP-15000 is only compatible with its own line of ink cartridges.
5. Canon PIXMA TR4520
Budget Pick
Budget-friendly and still does the job
If you just want to dip your toes into black and white photo printing, this printer is the way to go.
Pros
Great price
Small enough to fit anywhere
Ability to print from cloud-based services and platforms
Can handle various print mediums
Cons
Prints are nicely done but not necessarily pro-grade
Limited print size; largest print is 8.5″ x 14″
For the budget-conscious photographer, the Canon PIXMA TR4520 is hard to beat. It retails at around $100 USD, though it's much more powerful than it seems (and it offers scanning and faxing, too!).
Related Post: Best Photo Printers Under $200
Although its maximum print size is 8.5" x 14", that's more than enough for personal prints or popular 4" x 6", 5" x 7", and 8" x 10" prints. And the compact form factor makes placing the printer easy wherever you need it.
Regarding black and white photos, the quality is quite nice for its price point. The printer works wirelessly, like some others on our list, but what makes the Canon PIXMA TR4520 really special is its ability to print from cloud-based platforms. You can use your phone to turn your favorite Facebook and Instagram photographs into black and white prints! The printer also works with Alexa, allowing voice-command operation.
6. HP OfficeJet 3830
A popular option for consumers
Consistently mentioned in buying guides, this printer has a lot to give.
Pros
All-in-one printer (scanner and fax included)
Lots of connectivity options
Easy-touse LCD screen
Ability to handle a slew of print papers and mediums
Cons
The black and white print quality is good, but not professional-level great
The nifty HP OfficeJet 3830 keeps popping up on printer lists – and for the right reasons! This all-in-one printer can handle most office and personal tasks you might throw at it, and it also happens to excel at black and white prints (for a consumer printer, of course)!
Thanks to a versatile range of connectivity options (such as wired, wireless, Bluetooth, etc.) and an intuitive LCD screen, printing is quick and effortless. The black and white print quality is quite exceptional, especially at under $200.
What makes this option especially neat is its ability to handle a variety of printing mediums; you can print your black and white photographs as stickers, envelopes, card stock, fine art paper, glossy or matte paper, and more (all borderless, too!).
7. HP DesignJet Studio
The bigger, the better!
If you're into making huge prints, this large format printer can create massive photographs.
Pros
Can print up to 24″ x 74.7″
Can handle most any sort of paper
Great with black and white or monochromatic photographs
Cons
Very expensive
Not great with color photographs
Takes up a lot of room
If your black and white prints require the largest canvas you can imagine, the HP DesignJet Studio will make it happen. This large format printer can print up to a whopping 24" x 74.7", plus it can handle any sort of paper feed you might need.
Although this printer's color photo printing leaves much to be desired, black and white prints come out brilliantly. If you're a fine art black and white photographer and a lover of large prints, it may feel like the HP DesignJet Studio was made just for you.
Which Black and White Printer Should You Buy?
Of all these fine choices, our favorite is the Epson Expression Photo HD XP-15000, featuring the perfect mix of cost-effectiveness, ease of use, and exceptional print quality.
However, if you're a stickler for details, then the Epson SureColor P800 will be more up your alley, thanks in part to its dedicated black and white mode.
For the budget-conscious or those photographers that just want to dabble, the Canon PIXMA TR4520 is a great starter printer with lovely results.
Best Black and White Printers FAQ
Is there a specific format for exporting black and white images for printing?
Images should be 300 dpi at a minimum. Also, convert grayscale files to RGB/sRGB mode exclusively for black and whites (color is done using CMYK).
Does paper matter?
Yes! Each type of paper absorbs the inks from the printer differently, and not all papers are supported by all printers. Research the paper that you feel will best showcase your black and white work, then find a printer that accepts it. Or find a printer you love, then check to see what papers it accepts.
Are there inks that are best for black and white?
Yes. Pigmented monochrome ink performers better than other types of inks, creating deep tones. A minimum of three black-and-gray inks are needed for true black and white images.
---
As an Amazon Associate, we earn from qualifying purchases. Certain content was provided "as is" from Amazon daily and is subject to change or removal at any time.