Printing black and white photos is a little different compared to standard photo prints and consideration must be given to the printer's ink system and color gamut if you want to get the best results.
Where color photo prints need depth in a huge range of colors, B&W prints concentrate on the grayscale, the shadows, and the darker areas and the best printer for black and white photos must be able to recreate the darker areas in as much detail as the light. The darker shaded areas should be deep and dense and the transitions from black to white should be smooth.
If you specialize in B&W photography or want to start building a catalog of B&W prints, I have scoured the web and found eight of the best printers for black and white photos for your benefit including professional and entry-level models – enjoy!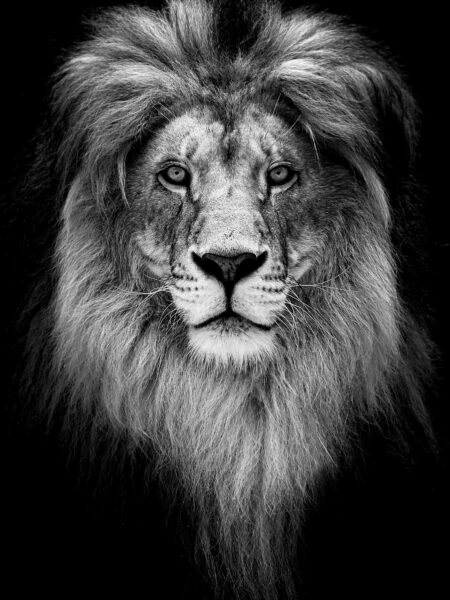 Best Printer for Black and White Photos – Top 8 Picks in 2023
When you buy through links on our site, we may earn a commission at no cost to you. We evaluate products independently. Commissions do not affect our evaluations.
1. Canon imagePROGRAF PRO-1000
Great for fine art prints
The Canon imagePROGRAF PRO-1000 uses an advanced 11-ink system to deliver exceptional B&W prints with deep blacks and smooth transitions on any media type including fine art papers.
Pros
Lucia 11-ink system for superb quality
Large 17×22" print sizes
Borderless prints supported
Anti-clogging technology to reduce the need for nozzle cleans
Cons
Relatively large and heavy
Limited control functionality on the printer itself
My top pick for the best printer for black and white photos is the Canon imagePROGRAF PRO-1000. This is a professional-grade printer that excels at B&W prints due to the advanced ink system and fast monochrome print speeds.
The Lucia Pro 11-color plus Chroma Optimizer ink system is one of the best available and it really gives fantastic black and white color reproduction. You get 4 cartridges relating to B&W prints – black, matt black, photo black, and grey.
Because of this, you can print B&W shots on a variety of matt or glossy media with the same results, and the color transitions between blacks and whites are superb. The printer also excels at printing black and white work on fine art papers without losing any of the depth and density of the blacks and shadows.
I like the anti-clogging technology too and the sensor arrays for the print system which improve reliability and reduce the need for nozzle cleaning. Despite all of this advanced technology, the print speeds are acceptable too and it can deliver 5PPM for color prints, and 20PPM for monochrome work. Borderless prints are a given of course, and the max print size is 17×22 inches.
2. Epson SureColor P900
Great for high-contrast photos
The Epson SureColor P900 has various special black and white printing modes and imaging technology to ensure high contrast B&W shots look glorious.
Pros
10-color advanced ink system
It can print up to A2 borderless
Dedicated channels for matt and photo black
Great connectivity with WiFi, USB 3.0, and Ethernet
Cons
Relatively expensive
Not the smallest or lightest printer
The Epson SureColor P900 is another top contender for the best printer for black and white photos and is right up there with the PRO-1000. It is at the higher end of the market and is meant for professional use so this could be a suitable device if you are a black and white photographer, artist, or graphic designer.
To get the best quality B&W photos, this device has the UltraChrome PRO10 ink and 10-channel MicroPieze AMC printhead. What sets this printer apart though is the additional features specifically for black and white prints including the carbon black mode, the advanced black and white mode, and the dedicated channels for matt and photo black ink.
It just makes the printer really versatile, and the realism and depth of B&W photos are excellent. You won't notice any dull blacks or blacks that have that weird grey or flat appearance. Instead, they are true black with great depth, and B&W shots with plenty of contrast, shadows, and highlights will look fantastic.
It's got wireless, USB 3.0, and 100 Mbit Ethernet connectivity too, and I like the stylish black design of the casing. In terms of print size, you can go up to A2 borderless.
3. Epson EcoTank ET-8550
Great for varied media prints
The Epson EcoTank ET-8550 supports a huge range of media types such as 1.3mm posterboard, fine art paper, and photographic papers for your B&W prints.
Pros
Advanced 6-Color Claria ET ink system
Superb 4.3" LCD touchscreen
Simple ink refill system with reliable sensors
Wireless, USB, and Ethernet connectivity
Cons
It's quite large and heavy for desktop use
The ink system replacements can be expensive
The Epson EcoTank ET-8550 has everything you need from the best printer for black and white photos – an advanced ink system, great usability, simple operation, and a stylish design that facilitates multiple paper types and sizes.
Let's start with the black and white quality. The 6-Color Claria ET ink system and Epson Micro Piezo droplet technology mean the depth, smoothness, and quality of your B&W prints are fantastic. I've seen the end results on a variety of different paper GSMs, and they look great. You get true blacks that are actually black and not just a really dark grey and the transitions between light and dark areas look fine too.
The media handling really stands out too and you can work with a variety of photographic papers, fine art paper, craft paper, and even up to 1.3mm thick posterboard. So, regardless of what end result you want to achieve with your B&W prints, this Epson printer can deliver.
I really like the 4.3" touchscreen display too as the clarity is great unlike traditional printer screens and it gives you multiple options for printer maintenance, ink changes, and print settings to speed up the black and white photo printing process.
4. Canon imagePROGRAF PRO-300
Great for smaller prints
The Canon imagePROGRAF PRO-300 offers fantastic print quality with its 9-ink color system but has a smaller maximum paper size of A2 (17×22 inches).
Pros
9-ink color system for deep blacks
It can handle multiple paper types
Various technologies to reduce printer maintenance
Works seamlessly with Canon print software
Cons
Only goes up to A2 print size
LCD touchscreen could be larger
If you don't want to spend quite as much on the PRO-1000 but still want professional-level prints, the Canon imagePROGRAF PRO-300 is a good alternative and has similar features, usability, and print quality.
In fact, the main difference is the size and maximum paper output which on the PRO-300 is 13×19" (the equivalent of A2 paper) compared to the 17×22" of the PRO-1000 (the equivalent of A1 paper). Therefore, if you can live without the capability to print A1 then this is the best printer for black and white photos for a cheaper price.
The other slight difference is the ink system, and the PRO-300 has a 9-color plus Chroma Optimizer system which still includes both black and grey inks. As a result, you can still expect excellent color depth, deep blacks, fantastic transitions to grey and white, and realistic color reproduction when you do want to print color.
The usability is pretty much exactly the same as the PRO-1000 too and it features the same LCD screen, sleek black design, and versatile media handling to cope with multiple paper sizes and types of A2 or smaller.
5. Canon PIXMA PRO-200
Great for print speed
The Canon PIXMA PRO-200 is a versatile photo printer that uses an 8-color ink system for smoother black to white transitions and offers fast print speeds.
Pros
8-color ink system for improved depth and realism
Large 3.0" LCD screen for usability
Borderless prints
Simple media handling for different print sizes
Cons
It can be fiddly to change all 8 ink cartridges
Limited to 13×19" print size
The Canon PIXMA PRO-200 is the best printer for black and white photos for hobbyists – it's better than the entry-level models, but not as good as the professional options like the PRO-1000. Therefore, if you want something in the middle ground that gives consistent, high-quality B&W prints, it's perfect for less than $550.
The main benefit of this portable photo printer is that it uses Canon's 8-color ink system which includes monochrome inks of grey and light grey. With this advanced system, you get better depth and smoother transitions between black and white as opposed to basic photo printers that can sometimes make B&W photos look a little flat.
The ChromaLife 100+ CLI-65 ink has an enhanced color gamut too allowing for deeper and darker blacks which is essential for realistic B&W prints. I find the print speeds fantastic too and this portable printer is certainly no slouch for churning out larger volumes of B&W or color photos.
It's relatively easy to use too with plug-and-play functionality and a large 3.0" LCD display screen where you can make quick settings adjustments or preview your prints.
6. HP Smart-Tank 7301
Great for general family use
The HP Smart-Tank 7301 could be the perfect family printer for everyday use and printing black and white photos for holiday albums and wall art.
Pros
Cost-effective ink system with a 2-year supply
Easy refill system with no spillages
WiFi connectivity
Fast B&W print speeds of 15PPM
Cons
Lacks the in-depth ink system of high-end models
Relatively large and heavy
If you want a family printer that is reliable, cheap to run, and versatile, the HP Smart -Tank 7301 is the best printer for black and white photos. You won't get professional-grade end results, but it delivers good color depth and deep blacks for smaller prints such as 6×4" photo albums, photo books, and framed photos.
One of the main benefits of this desktop printer is the ink package you get. It comes with up to 2 years of ink supply and the Smart-Tank technology means that it is pretty conservative with ink usage too so you shouldn't have to spend much at all after the relatively cheap initial printer cost. If you have minimum experience with printers too, the ink refill system is a doddle, and it has a spill-free feature that automatically drains the ink bottles.
The print speeds are superb too if you want to print an entire album of black and white photos for example and it can work at 15PPM for B&W prints. The only downside is that for home printing, it is relatively large compared to sleek models in the Canon and Epson range.
7. Epson Expression Photo XP-970
Great for beginners
The Epson Expression Photo XP-970 is the perfect entry-level model for those who want a reliable device for printing B&W photo albums and framed photo prints.
Pros
Fast 6×4" photo printing
Borderless printing available
Great ease of use with the 4.3" touchscreen
Wireless connectivity
Cons
Ink system is not as advanced as professional models
Although portable, it's still quite bulky
The Epson Expression Photo XP-970 is a versatile entry-level printer capable of producing consistent quality B&W work. It's not comparable to the professional models and the B&W quality cannot compare.
However, if you want a budget printer to print your holiday snaps and occasional B&W shots for things like photo albums and framed photos, this is the best printer for black and white photos. The desktop design is stylish, and it can easily fit in your home office or on your computer table without taking up too much room.
Print speeds are excellent too at just 11 seconds per 4×6" photo so you could easily churn out a black and white photo album in under 30 minutes. I've underplayed the print quality a little, but this device does use Epson's 6-color Claria Photo HD inks which are known to produce smooth gradients and great realism so it should cope fine with hyper-detail B&W prints with lots of shadows and highlights.
In terms of usability, this device includes photo printing software to get you started, has a 4.3" LCD touchscreen, and offers wireless connectivity to reduce cable clutter.
8. HP DesignJet T210
Great for posters and artwork
The HP DesignJet T210 is a 24-inch plotter that excels at printing high-quality B&W posters and art prints from media rolls or large-scale sheets.
Pros
Still portable and classed as a desktop printer
Automatic cutter for media rolls
Great print quality for B&W posters
Eco-friendly design that uses 30% less plastic
Cons
The lack of supporting legs makes roll printing more difficult
Relatively slow monochrome print speeds
If you specialize in larger prints such as posters, banners, and artwork for galleries, the HP DesignJet T210 could be a great pick. It is classed as a plotter and is primarily meant for technical drawings, but it excels and black and white photo prints too, and gives you excellent flexibility to work with different print sizes.
In terms of scope, it's a 24-inch wide plotter that can handle 24-inch wide media rolls and 13-9 inch sheets. By using rolls this means you can print epic black and white posters and artwork in incredible detail. Admittedly, the print speed is slow compared to other photo printers at just 1.3PPM for B&W prints, but this is to be expected with the size.
I like how this is still classed as a desktop printer and it doesn't have the legs that other professional plotters for wide-format printing have. As a result, you've still got flexibility in placement and it's definitely easier to store. The downside is that you lose some flexibility when printing longer works and you may have to manually hold the corners of the print, so it ejects evenly.
Printing from rolls is easy though as it has an automatic cutter which I feel is essential and it means you always get a straight edge on the next roll print.
A Black and White Photo Printer Will Allow Your Artistic Photography to Shine
Hopefully, you can now choose the best printer for black and white photos to suit your budget and level of experience. Aside from selecting the right printer, make sure that you pay attention to your print settings too, and the quality of your B&W photos.
Print resolution is important, as is the defined print mode – I recommend taking time to learn the different print functions to find out the optimum settings for your black and white photos.
So, from the list of black and white photo printers, which could be the right one for you? If you are on a budget and prefer to have a generic photo printer that gives quality B&W prints too, entry-level models like the Epson Expression Photo XP-970, HP Smart -Tank 7301, and Canon PIXMA PRO-200 are suitable.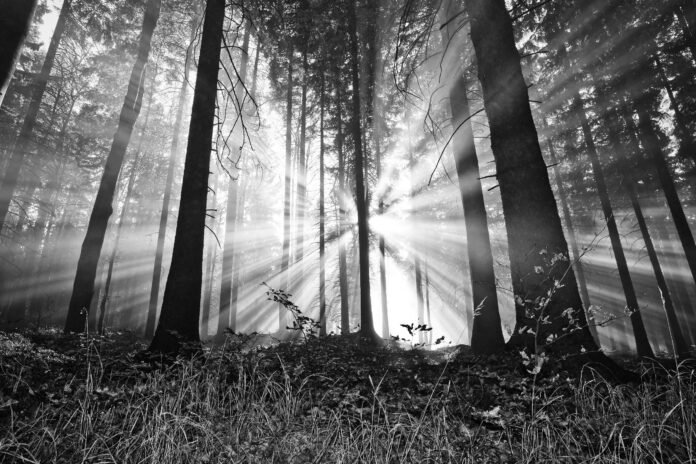 In contrast, if you need a black and white photo printer for professional work and a large volume of prints, high-end options like the Canon imagePROGRAF PRO-1000, Epson SureColor P900, Epson EcoTank ET-8550, and Canon imagePROGRAF PRO-300 are all excellent.
Don't forget the HP DesignJet T210 which is also a more specialist option for black and white poster prints and larger artwork due to its plotting functionality and 24-inch print capabilities.
Best Black and White Printers FAQ
Is there a specific format for exporting black and white images for printing?
Images should be 300 dpi at a minimum. Also, convert grayscale files to RGB/sRGB mode exclusively for black and whites (color is done using CMYK).
Does paper matter?
Yes! Each type of paper absorbs the inks from the printer differently, and not all papers are supported by all printers. Research the paper that you feel will best showcase your black and white work, then find a printer that accepts it. Or find a printer you love, then check to see what papers it accepts.
Are there inks that are best for black and white?
Yes. Pigmented monochrome ink performers better than other types of inks, creating deep tones. A minimum of three black-and-gray inks are needed for true black and white images.
---
Disclosure/Disclaimer: As an Amazon Associate, we earn from qualifying purchases. Certain content was provided "as is" from Amazon and is subject to change or removal at any time. Product prices and availability: Amazon prices are updated daily or are accurate as of the date/time indicated and are subject to change. Any price and availability information displayed on Amazon.com at the time of purchase will apply to the purchase of this product.