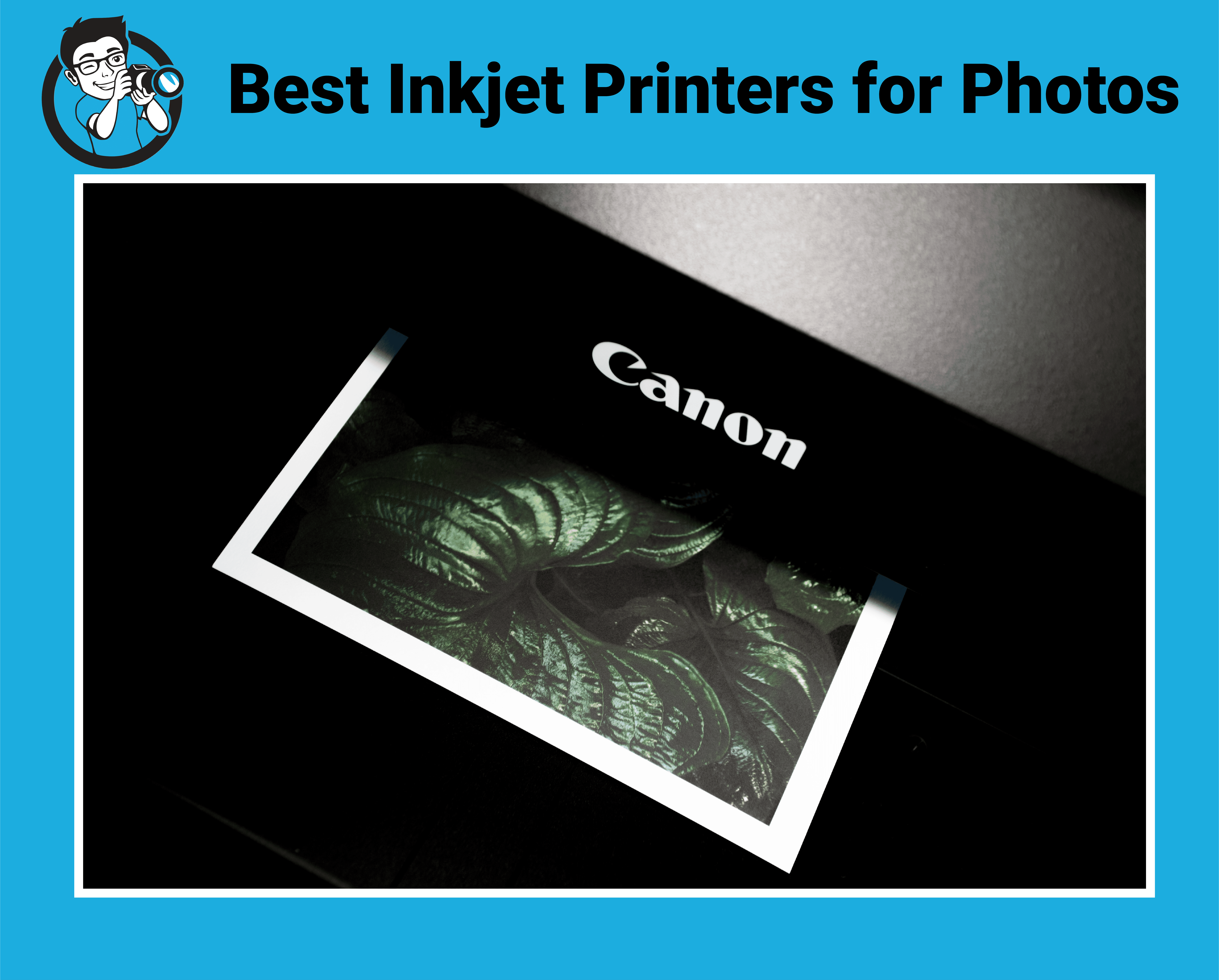 If you want to print your photographic masterpieces you must invest in a quality photo printer.
In this article, we look at the best inkjet printers for photos. Since you may only want to occasionally print photos there's no need to spend a fortune on a printer, our selection of inkjet printers are both effective and affordable.
We understand that choosing a printer can be difficult – this is why we have created this guide for your benefit; so that you can select an inkjet printer with confidence and have fun printing your photos.
When you buy through links on our site, we may earn a commission at no cost to you. We evaluate products independently. Commissions do not affect our evaluations.
7 Best Inkjet Printers for Photos
What to Look for When Choosing the Best Inkjet Printers for Photos
Understanding what to look for when buying a printer is tricky. You may not, for example, have in-depth knowledge of printer specifications. Three of the most important factors that you should look at are print resolution, connection type, and print speed.
Print Resolution
Print quality is determined by the maximum capable resolution of the printer. The higher the resolution, the better quality photos that are produced. Always look at the print resolution offered – you want the highest resolution possible so that your photos are sharp, clear, and have vibrant colors.
Connection Type
A printer is classed as an external device that is not natively connected to your computer or laptop. You can connect to printers either via a cable or through a wireless connection. Both connection types have their merits. You must consider what connection types you can accommodate – do you have a wireless receiver for example, or do you have spare USB ports? Look at the connection type and ensure you can support it.
Print Speed
Different inkjet printers have varying print processes and printing times. We advise looking at the color print speeds. Ideally, you want a fast printer that still delivers high-quality photo prints. Furthermore, you must consider if speed is important, or if time isn't an issue when printing photos.
Ink Cartridges
Finally, consideration must be given to the type of ink cartridges and their cost. Different printers may have different ink cartridge requirements. Some printers, for example, require six ink cartridges, whilst others may only need four. It is therefore important to weigh up the associated costs – how much can you afford to spend on cartridges? Does the manufacturer have any special deals or ink replacement services?
Our Picks of the Best Inkjet Printers:
Max paper size – A4
Print resolution – 4800×1200 DPI
Color print speed – 10PPM
Connections – USB, WiFI, SD Card Slot, Bluetooth
Size – 14.7 x 12.8 x 5.6 inch
Weight – 14.5lbs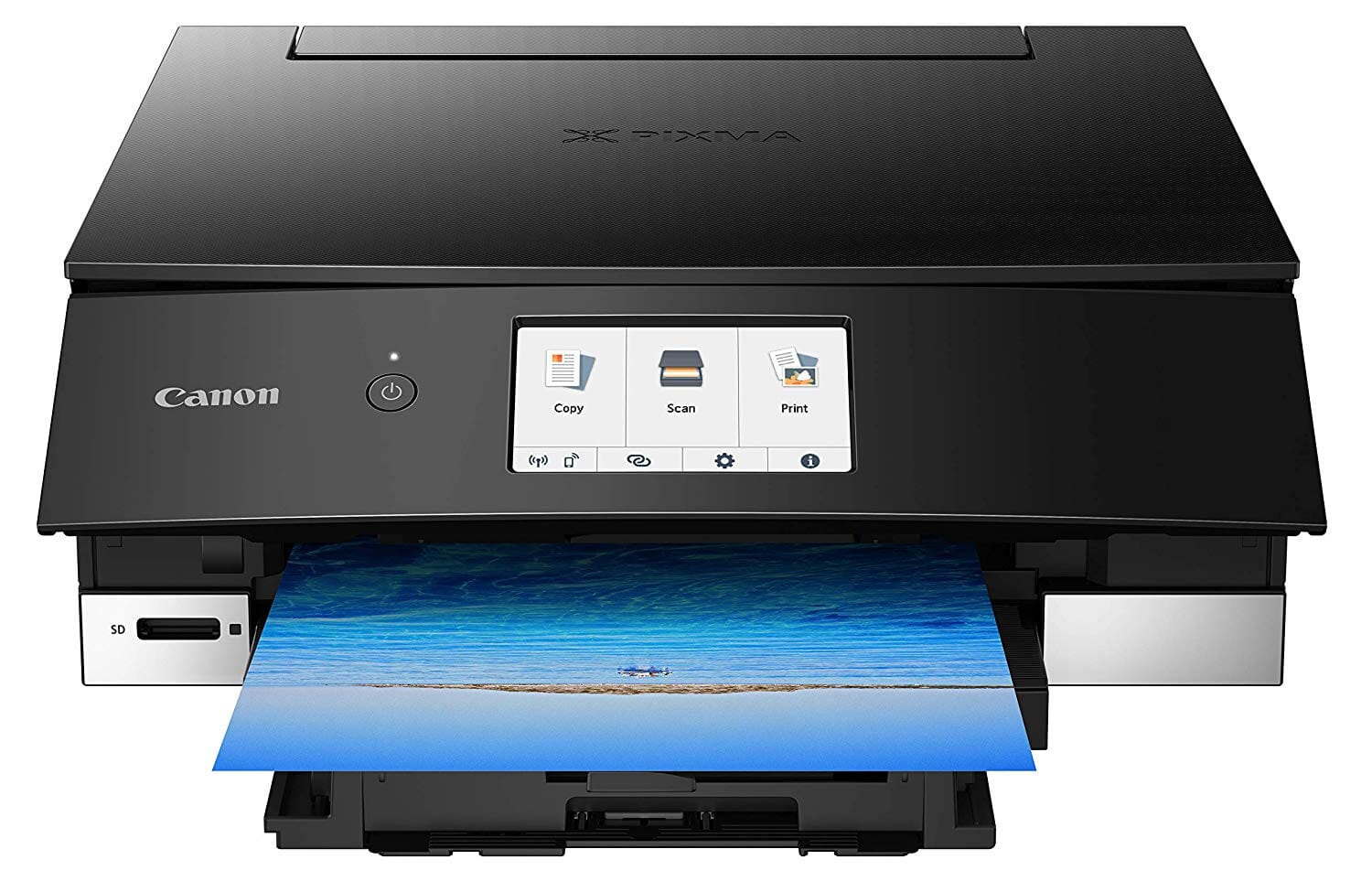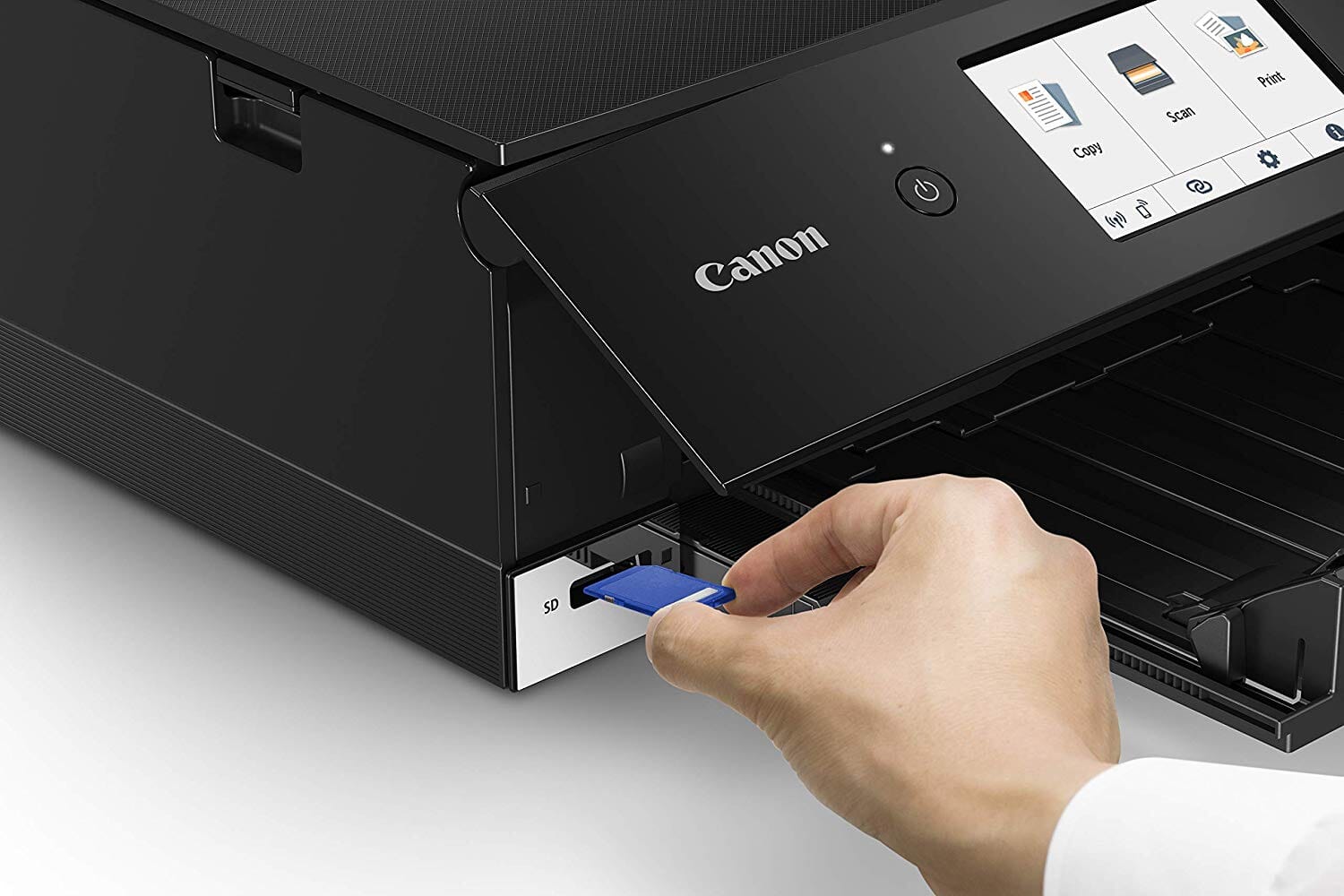 The Canon Pixma range offers a wide variety of brilliant home inkjet printers. The TS8220 is one of the best inkjet printers for photos due to its excellent resolution, solid print speeds, and a myriad of connection options. With a maximum resolution of 4800×1200 DPI, your color photos will look superb, furthermore, it can kick out 10 pages per minute in full color.
For connectivity, it has a high-speed USB slot, as well as WiFi and Bluetooth capabilities. There's also an SD card slot which means you can print photos directly from your DSLR camera. In addition to this, the Pixma TS8220 is compatible with the Amazon Alexa device which provides additional flexibility. If these options don't work for you, users can download and connect to the Canon Print App which offers a range of specialized features for printing color photos and other image formats.
Canon TS8220 Wireless All in One Photo Printer with Scannier and Copier, Mobile...
Quickly print detailed documents with sharp black text and stunning photographs with the 6-Color Individual Ink System. With...
Print documents and photos using AirPrint, Mopria Print Service, Bluetooth, and the Cloud. Print with IFTTT (IF This Then...
The PIXMA TS8220 wireless printer is the All-In-One that fits perfectly anywhere in the home with its sleek design, is simple...
FOR NUMBERS LISTED IN PRODUCT DESCRIPTION SEE "SPECIFICATION SHEET" IN TECHNICAL SPECIFICATION SECTION BELOW
Max paper size – A4
Print resolution – 4800×1200 DPI
Color print speed – 7PPM
Connections – USB, WiFI
Size – 17.52 x 14.45 x 5.04 inch
Weight – 11.93lbs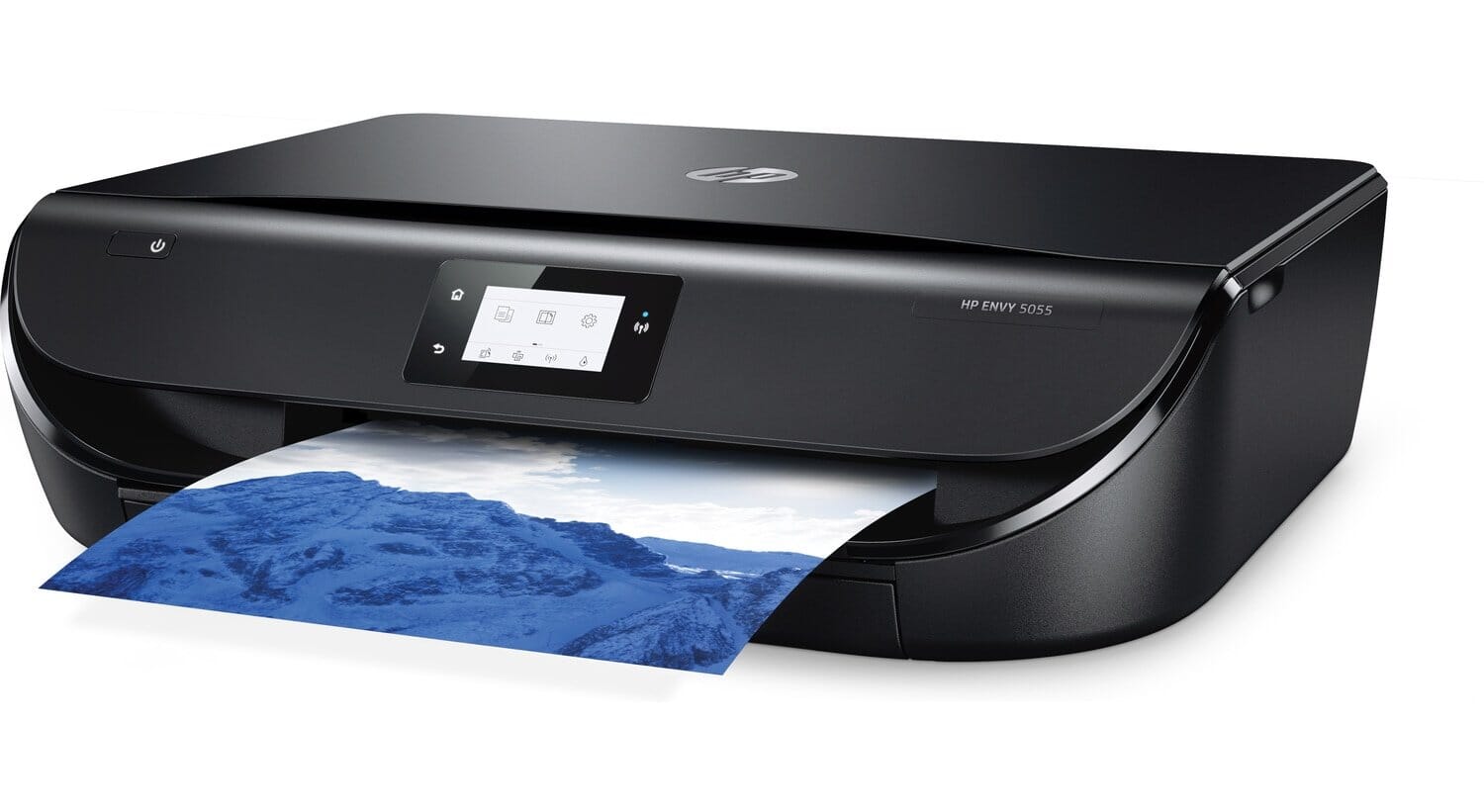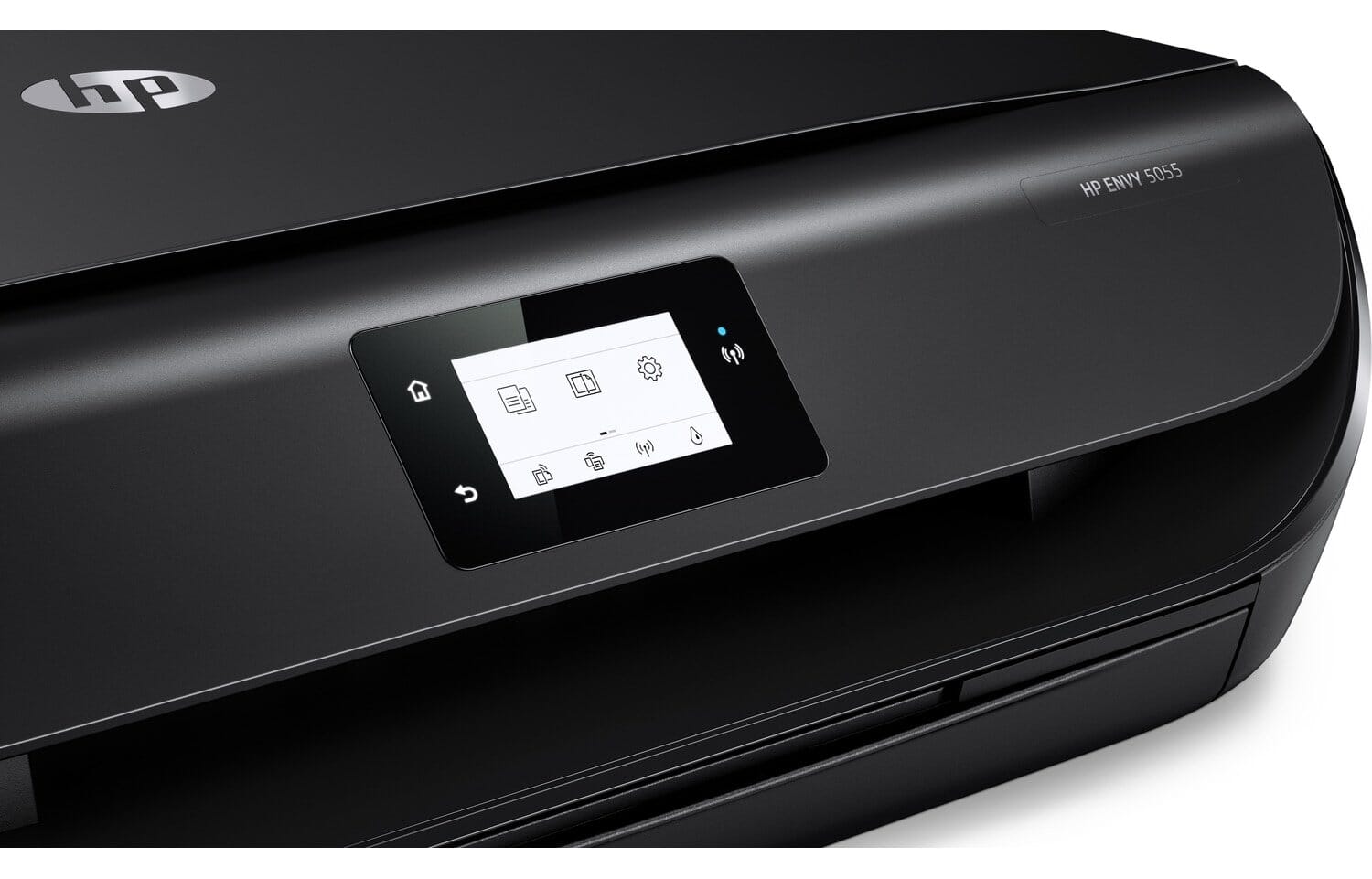 The Envy 5055 is a great budget printer with a host of useful features. HP has created a fantastic device that is affordable but still creates excellent quality images.
The color print quality is excellent at 4800×1200 DPI – this is facilitated with decent print speeds of 7PPM (10 PPM for color). Inside the printer, HP Thermal Inkjet technology is used – this is reliable and ensures that your color photos look amazing. In addition to this, the 5055 has both USB and WiFi connections – you can even connect to the printer from your smartphone and print directly.
Generally, the combination of excellent resolution, fast print speeds, and great connectivity make this one of the best inkjet printers for photos.
HP ENVY 5055 Wireless All-in-One Photo Printer, HP Instant Ink, Works with Alexa...
Replaces the HP ENVY 4520, HP ENVY 5055 comes with Bluetooth, Smart, improved Wi-Fi connectivity, faster print speeds and...
Step up and create projects at home – Print, scan, and copy borderless, high-quality photos and documents with crisp, sharp...
Ink delivered to your home: Get your first 2 months free when you enroll in HP Instant Ink (optional) during printer set up;...
Our most powerful printing app ever: the HP Smart app allows you to easily set up your wireless printer, scan documents with...
Stay connected, no matter what: Whether connecting to your network or your mobile device, reliable Dual Band Wi-Fi and...
Max paper size – A4
Print resolution – 5760×1440 DPI
Color print speed – 15PPM
Connections – USB, WiFi, WiFI Direct7
Size – 375 x 300 x 170mm
Weight – 4.3kg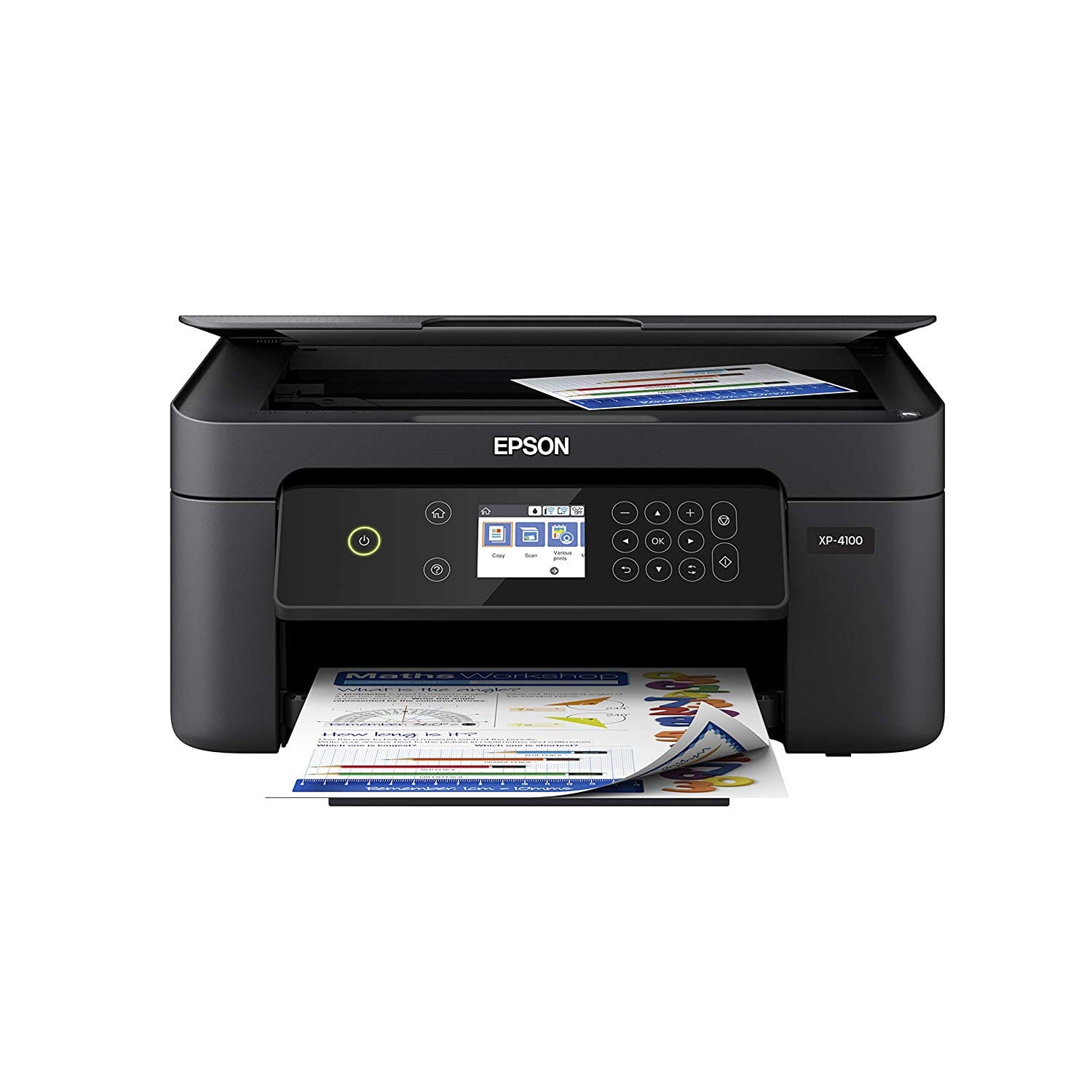 Epson has created a fantastic printer range with its Expression Home series. The Expression Home XP-4100 is a stylish device that has print, copy, and scan facilities. It utilizes the 603 ink series which is an affordable range of cartridges that have great longevity for printing color photos.
The device itself is small and compact – the front-facing LCD screen is clear and has a logical set of accompanying buttons. With a print resolution of 5760×1440 DPI, you can expect an amazing level of detail and clarity from your images. Furthermore, this device can print 15 color pages per minute.
Epson also provides a range of quality photo paper, and an ink cartridge replenishment system that helps the user save money and pay only for what they need. Finally, the printer has both USB and WiFi connections which provide additional flexibility.
Epson Expression Home XP-4100 Wireless Color Printer with Scanner and Copier
This printer is designed for use with Epson cartridges only, not third party cartridges or ink; Cartridges described as...
Save time and paper auto 2 sided printing
Simple setup and navigation high res 2. 4 inches Color LCD to easily print, copy and scan
Complete wireless solution easily print from iPad, iPhone, Android tablets and smartphones (1); includes Wi Fi Direct (3)
Affordable individual ink cartridges replace only the cartridge that runs out. Operating temperature - 10 to 35 degree...
Max paper size – A4
Print resolution – 4800×1200 DPI
Color print speed – 10PPM
Connections – USB, WiFI
Size – 17.87 x 7.60 x 19.33 inch
Weight – 16.72lbs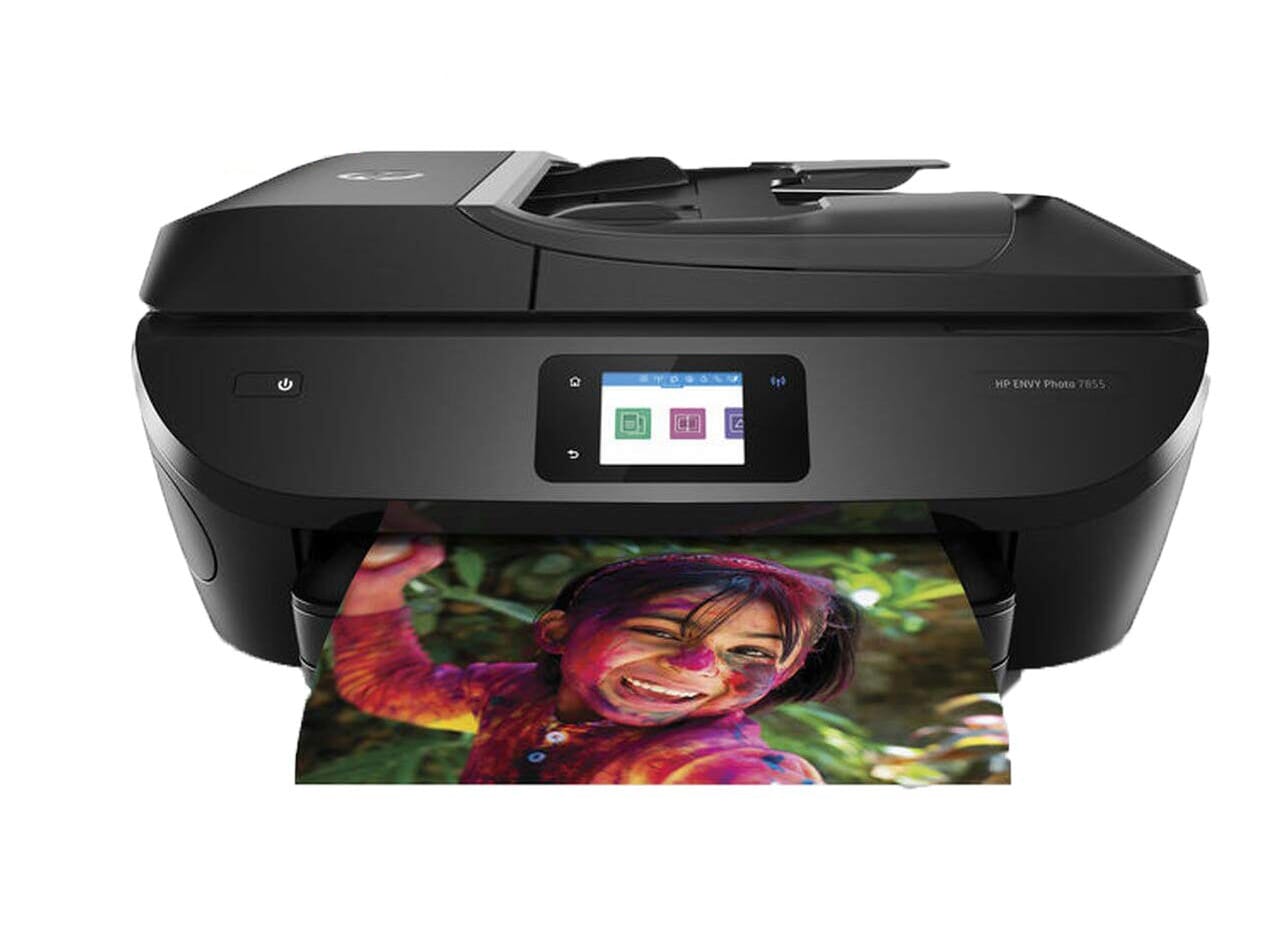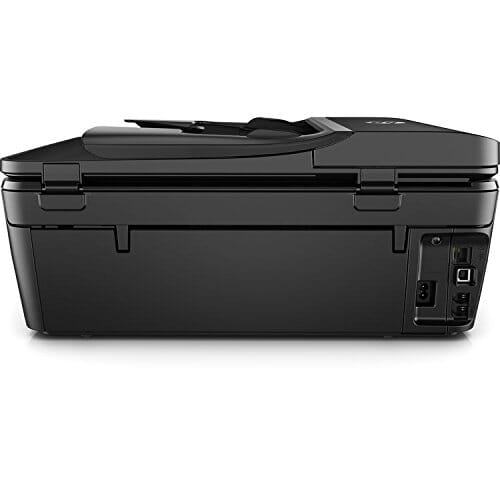 Compared to the HP Envy Photo 5055, the HP Envy Photo 7855 is considered the next model up. This printer is slightly more expensive but offers faster print speeds and a host of additional features. As one of the best inkjet printers for photos, the 7855 can print 10 color pages per minute at 4800×1200 DPI resolution.
In addition to this, the printer has excellent connectivity – the WiFi connection can be set up instantly within seconds. This can then be used to print from external devices such as a smartphone or tablet. Furthermore, the 7855 has a card reader slot so that you can print color photos directly from your DSLR camera.
One of the main benefits of purchasing an HP printer is the HP Instant Ink service. This is an excellent service that automates the process of re-ordering ink and offers exceptional value for money. If you require quicker print speeds, the HP Photo Envy 7855 could be a better choice than the 5055.
HP ENVY Photo 7855 All in One Photo Printer with Wireless Printing, HP Instant Ink...
Stunning photos for less than 5 cents – Features of this photo printer include print, scan, copy, fax, borderless &...
The power of your printer in the palm of your hand – Mobile printing from your device such as iPhone with AirPrint, or...
Wireless connectivity you can count on – Reliable wireless connectivity and lightning-fast setup with dual-band Wi-Fi and...
Our most powerful printing app ever – The HP Smart app allows you to easily set up this wireless printer, scan documents...
HP Instant Ink: Ink delivery service starting at three dollars per month; Original HP ink delivered before you run out; plus...
Max paper size – A4
Print resolution – 4800×1200 DPI
Color print speed – 4PPM
Connections – USB
Size – 16.8 x 8.5 x 4.9 inch
Weight – 6.4lbs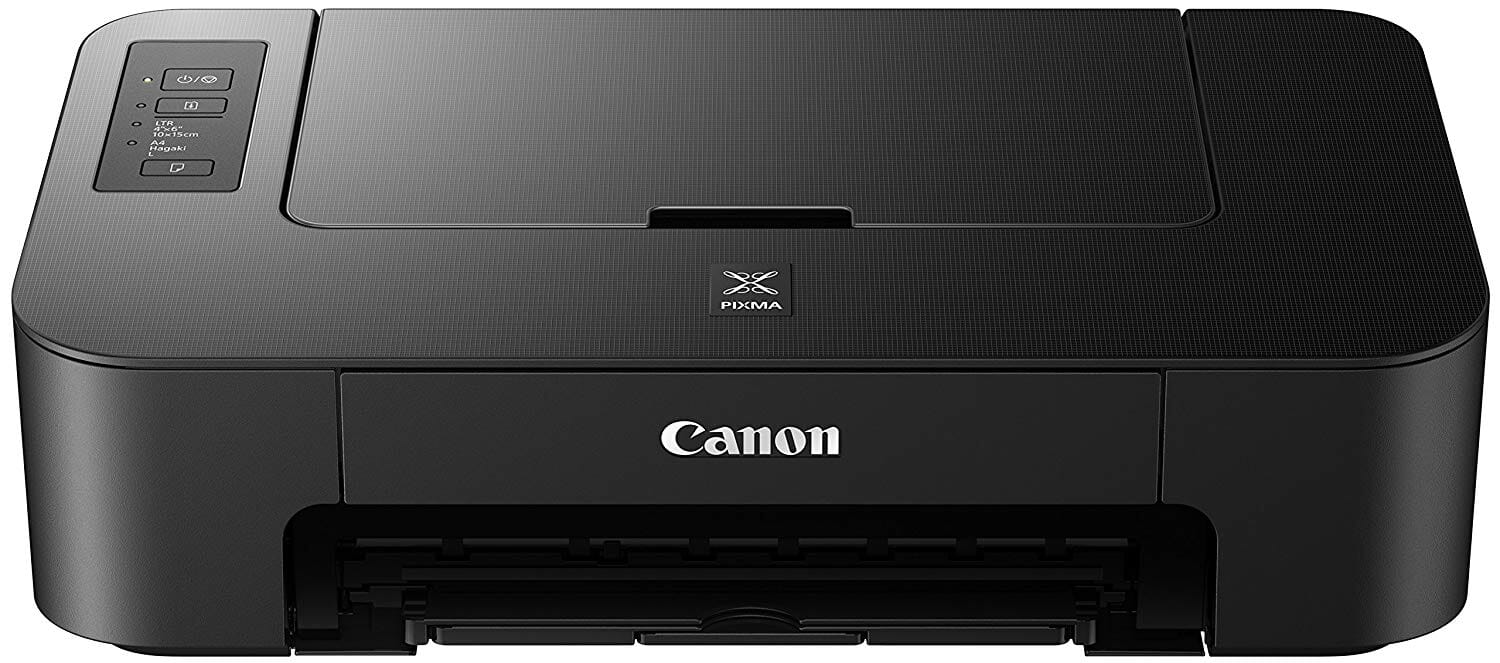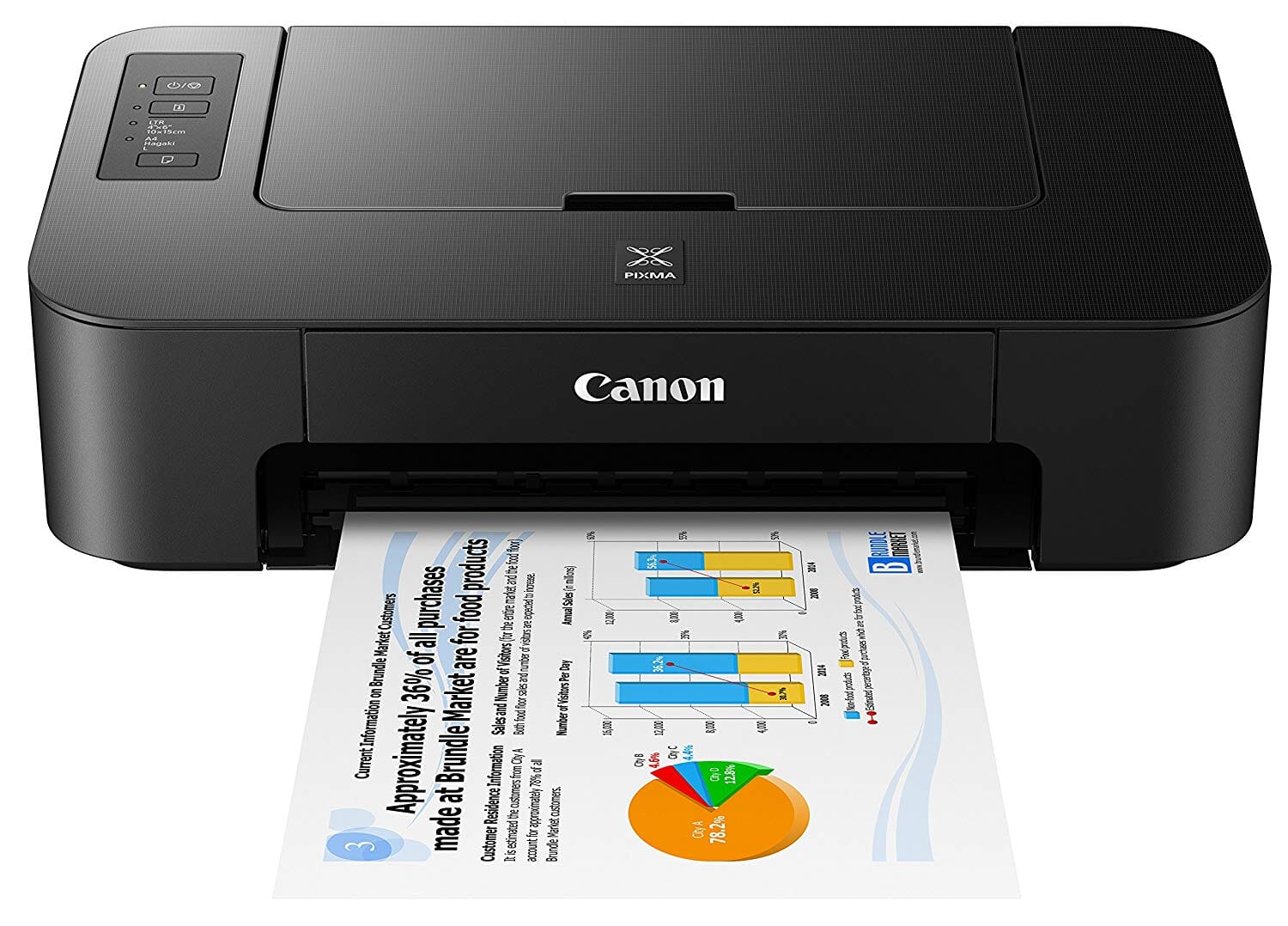 The Canon TS202 is one of the cheapest printers on this list. It is a bargain. It is also one of the smallest and quietest printers available, too. The design is low and slimline and will comfortably fit on a desk or storage unit.
Although this printer is relatively slow at just 4PPM for color pages, the resolution and print technology used to ensure the photo prints look superb. In addition to this, the Canon TS202 features borderless printing – this means that you can print photos without an irritating white border.
In terms of connectivity, the device only has a physical USB connection – there is no WiFi available. If you want a simple, low-cost device that can print high-quality photos, the Canon TS202 is a brilliant choice. In most instances, the standard printer package will come with some photo paper, and a full set of ink cartridges too.
Canon PIXMA TS202 Inkjet Photo Printer, Black, USB Connectivity (USB Cable Not...
Fine hybrid ink system for detailed documents and photos
Quickly refill paper with the dedicated rear paper tray
With a great compact size, the Pixma TS202 fits almost anywhere
OS compatibility: Windows 5 Windows 10, Windows 8.1, Windows 7 SP1; Mac 6 Mac OS X v10.10.5, macOS v10.12 (Sierra); Ink...
Output tray capacity - Rear paper tray 60 sheets of plain paper or 20 sheets of 4 x 6 / 10 sheets of 5 x 7 photo paper
Max paper size – A4
Print resolution – 6000×1200 DPI
Color print speed – 6PPM
Connections – USB, WiFI
Size – 477 x 249 x 457 mm
Weight – 10.1kg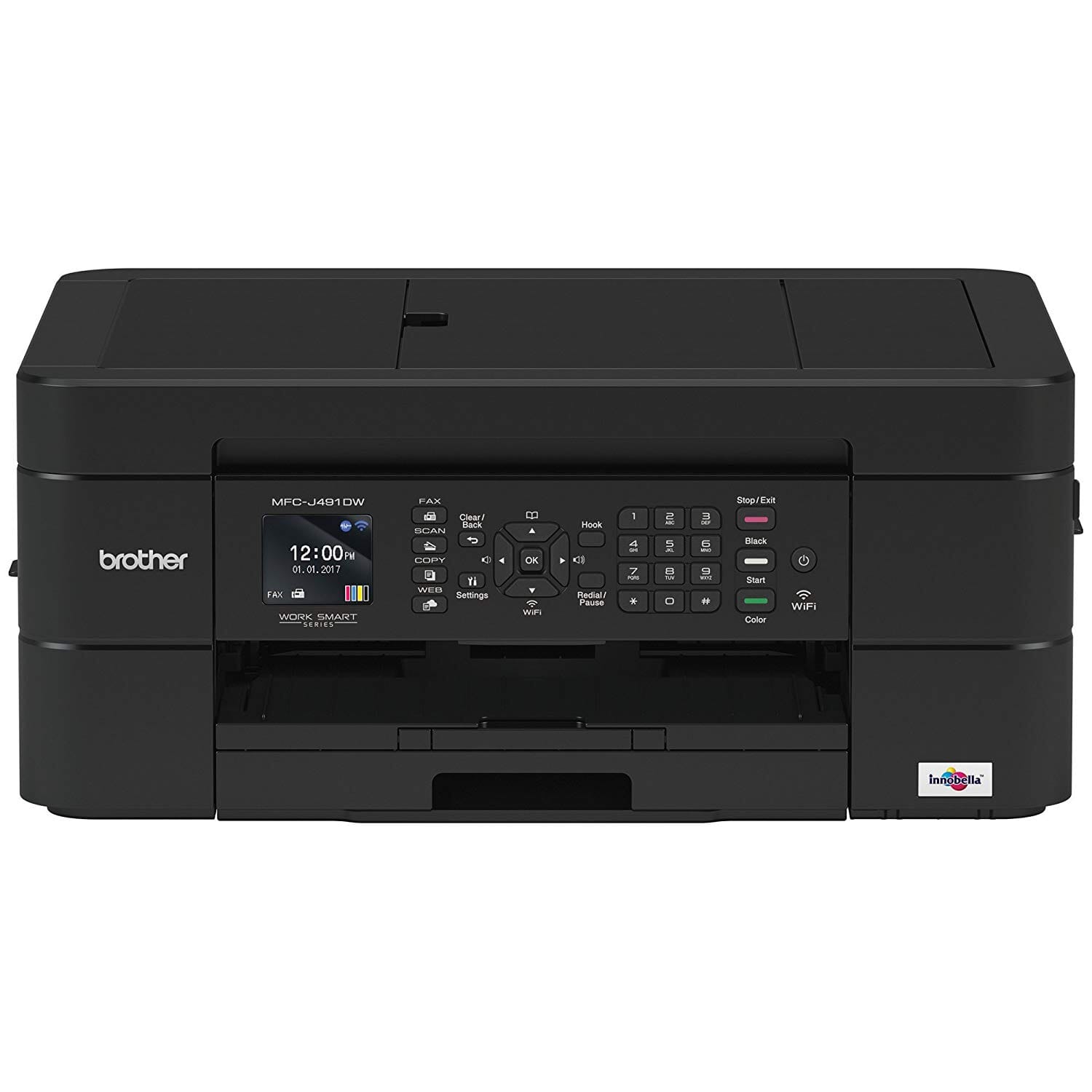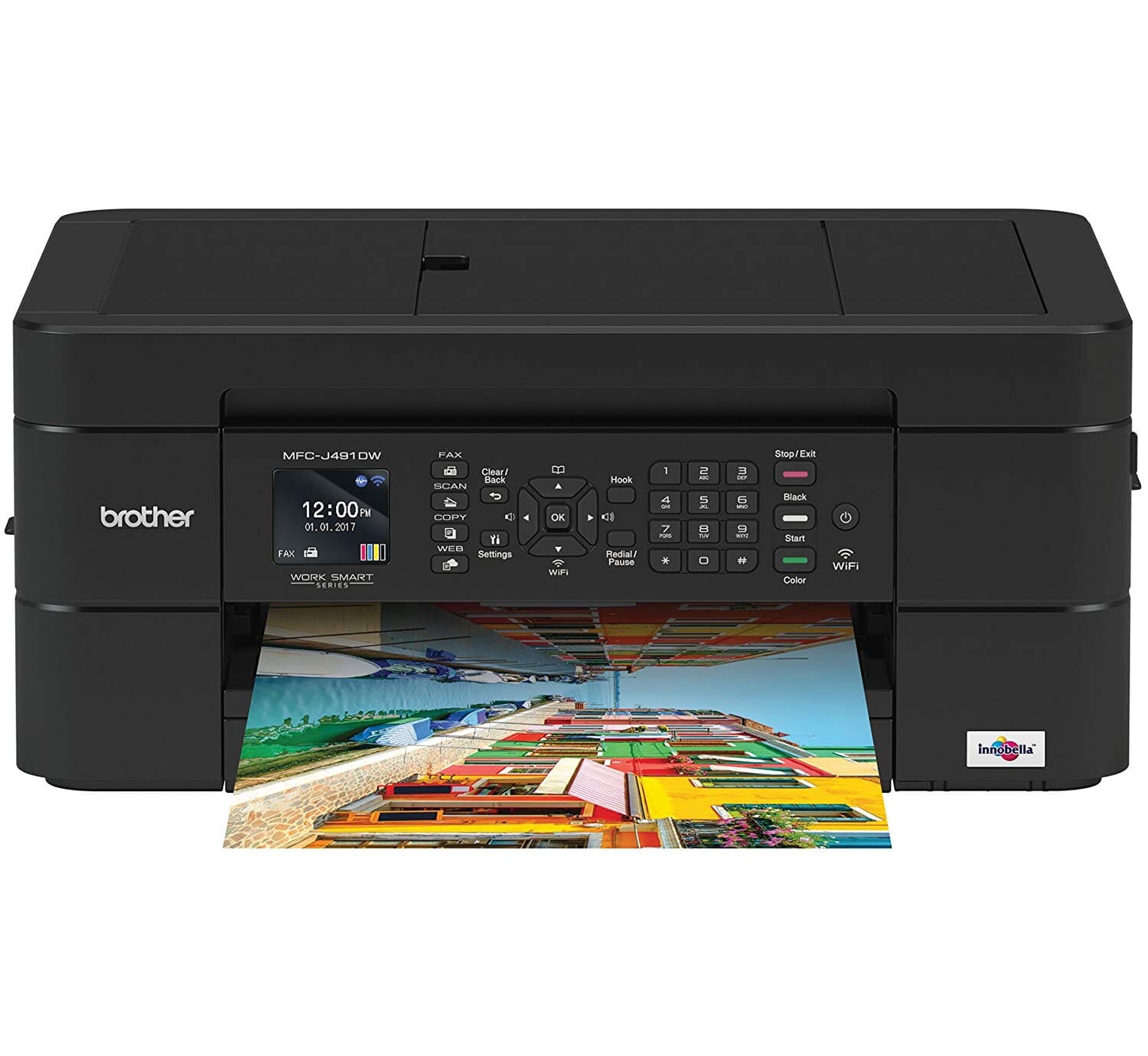 This Brother printer is right at the top end of our affordable price bracket. For the increased price, you benefit from a higher print resolution of 6000×1200 DPI. In addition to this, the printer has a range of photo printing features and print modes that make printing your color snaps a simple process. This is facilitated with the detailed, but easy-to-use front LCD screen.
Connect to the Brother MFC-J491DW using USB, WiFi, or the accompanying Brother mobile app. Using the app you can easily print social media images and other photos directly from your smartphone. The design of this printer is simple but effective – it is quite compact, and the matte black finish looks quite stylish. For printing color photos in a variety of ways, this printer is a great choice. The only downside we found was the slower print speed of 6PPM.
Brother Wireless All-in-One Inkjet Printer, MFC-J491DW, Multi-function Color Printer,...
Simple to connect: Choose from built in wireless or connect locally to a single PC or Mac via USB interface. MFCJ491DW offers...
Mobile printing: Print wirelessly from mobile devices(1) using Air Print, Google Cloud Print, Brother iPrint & Scan, Mopria...
Cloud connectivity: Scan to popular Cloud services directly from the printer including Google Drive, Dropbox, Box, One Drive...
Versatile paper handling: Automatic document feeder and up to 100 sheet capacity paper tray for letter/legal size paper for...
For use with brother genuine inks: LC3011BK, LC3011C, LC3011M, LC3011Y, LC3013BK, LC3013C, LC3013M, LC3013Y
Max paper size – A4
Print resolution – 4800×1200 DPI
Color print speed – 6PPM
Connections – USB, WiFI
Size – 17.72 x 14.33 x 8.54 inch
Weight – 12.37lbs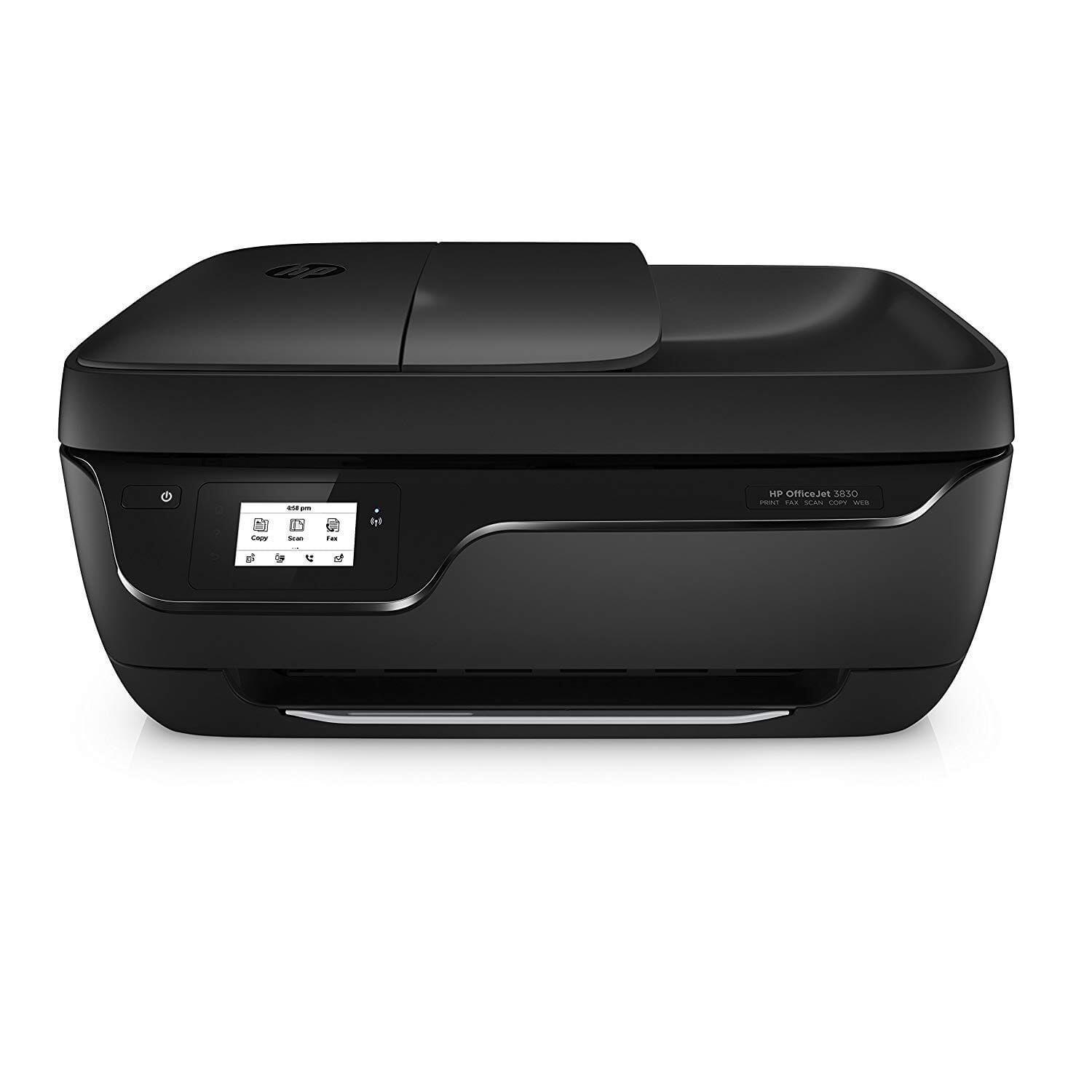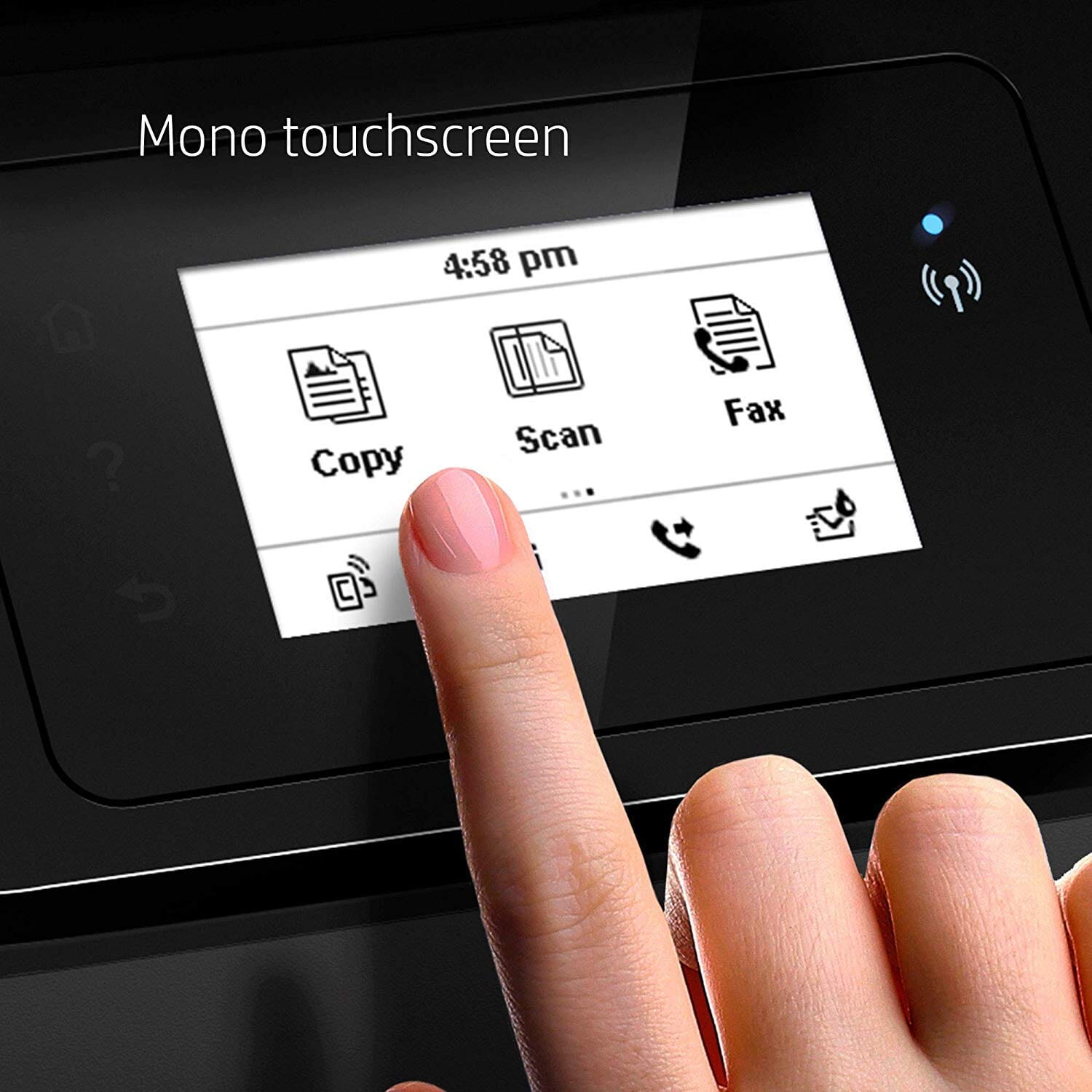 Finally, we have the HP OfficeJet 3830 printer – this is an excellent budget option that offers excellent photo print quality at next to no expense. The print resolution of 4800×1200 combined with the high-quality HP inkjet cartridges means that your photos will look fantastic – colors are sharp and the images look crystal clear. If you want to print hundreds of photos, bear in mind that the print speed is average at 6PPM for color photos.
An LCD screen is present on the left-hand side of the printer and offers touch screen functionality. This printer also looks great and has a curved design and black finish.
HP OfficeJet 3830 All-in-One Wireless Printer, HP Instant Ink, Works with Alexa...
The main functions of this HP color inkjet photo printer: copy, scan, fax, wireless printing, AirPrint, touchscreen, Instant...
The power of your printer in the palm of your hand: The HP Smart app allows you to easily set up your printer, scan from your...
Ink delivered to your home: Get your first 2 months free when you enroll in HP Instant Ink (optional) during printer set up;...
Print laser-quality documents and lab-quality photos from your smartphone or tablet
Optional quiet mode helps keep noise to a minimum
Start Printing Your Epic Photos on a High-Quality Inkjet Printer
We hope you have found this article useful. There is a plethora of high-quality, affordable inkjet printers available. Consider the factors we have listed above, and the specifications of each printer – this should help you make an informed choice, and select a device that is suitable for your needs.
Finally, when printing photos, it is important to look at the paper quality. We advise using quality glossy photo paper – if you use poor quality paper, the resulting quality will obviously be less. Most printer manufacturers such as HP and Epson provide their own photo paper or recommend specific brands.
Related Post: Best Inkjet Photo Paper in 2022
Why not start printing your superb image collection today using one of the best inkjet printers for photos and share your work with the world?
---
As an Amazon Associate, we earn from qualifying purchases. Certain content was provided "as is" from Amazon daily and is subject to change or removal at any time.