If your creative interests involve creating and sharing visual stories, you have probably considered following the path of photojournalism.
Becoming a photojournalist is similar to that of any artistic profession, in the way that it takes a passion, dedication and drive to stand out within your field.
Photojournalists cover a range of topics from cultural commentary to political events and true stories from locals around the world. The world of photojournalism gives us the ability to witness and experience global, national and local events through an insider's visual viewpoint.
The career path to becoming a photojournalist differs for every individual. A typical scheme to follow may consist of:
Earning a degree in photography, journalism, or a combined study of the two
Building a portfolio through personal work and assignments
Making connections in the industry
Continuing to explore the realms of cultural and global commentary
To become a photojournalist, there isn't a specific roadmap to your professional success, yet there are ways you can begin to learn more about the field and start creating a standout portfolio of work.
When you buy through links on our site, we may earn a commission at no cost to you. We evaluate products independently. Commissions do not affect our evaluations.
Understanding the Basics of Photojournalism
The first step to becoming a photojournalist is understanding what the role entails.
Photojournalists tell stories with their images. With this, you will need to have an understanding of photography and how to create intriguing, well-composed imagery. Photojournalism requires knowledge of equipment, digital software, lighting, editing, and color.
Additionally, photojournalists must understand how to work with people and conduct themselves professionally. You may work with news teams, companies or individuals of power.
Photojournalists must also understand the legalities surrounding image use. This may include an understanding of ethics, copyright and privacy laws.
Learning Photography and Journalism
Obtaining a degree in journalism, communications or photography is a solid first step for your career. These courses will cover topics such as software, digital photography, journalism law, ethics, and multimedia training.
Through photo projects, photojournalists will have an understanding of capturing images for all platforms.
While in school, students can pursue additional experience through internships, newspapers or working on personal photography projects. These experiences will teach photographers the hands-on skills of processing images, location scouting, composing and pitching ideas and collaborating with a creative team.
Build a Professional Network
As with most careers in photography, establishing a network is key to standing out from the competition. This network can include your professors, editors, photo directors, and other photojournalists.
With your professional network, you will also need to build a professional portfolio of your work and skills. This should showcase a range of photographic projects and personal images to exemplify what you can bring to the table for an employer.
Programs for Photojournalism
If you're considering pursuing a career in photojournalism, whether you are just starting off or looking to transition into the field, there are several valuable resources to help you get started. Check out our list below of top courses in photojournalism, tools you need to know and advice from experts in the field.
1. Creative Documentary and Photojournalism by Magnum Photos and Speos
Held in Paris, France, this one-year program is designed for students who want to pursue a career in documentary photography and/or photojournalism, in the Magnum Photos tradition of visual storytelling.
The course covers topics such as Photojournalism and Documentary, Visual Identity, Essentials of Photography and Storytelling: Words & Images.
2. Masters of Photojournalism and Documentary Photography by the University of Arts, London
The master's program of photojournalism and documentary photography is hosted in London by the London College of Communication. As a 45 week course, it is designed to help budding creatives expand their practice and challenge the potential of the medium.
Through the course, you will learn by way of completing photographic assignments and developing your own projects.
Related Post: Best Online Photography Courses Compared
3. Bachelor of Science in Photojournalism by St. John's University
The undergraduate program hosted by St. John's University prepares students for graduate and professional opportunities in photojournalism. The studies combine the areas of photojournalism, documentary, experimental, fine art, commercial and editorial photography.
The degree program lasts four years and graduates go on to work in not only the photojournalism field but throughout various niches in the photography industry.
4. Online Photojournalism Courses Through New York Institute of Photography
If you're interested in pursuing photojournalism, but may be unable to dedicate yourself to full-time, in-person studies, the New York Institute of Photography offers online courses.
Through the courses, you will complete photo projects that help you learn the principles of narrative and visualization. The classes aim to show you how to see the world as a photographer by capturing compelling images using proper light, exposure, and composition.
10 Free Photojournalism Resources
In addition to the vast choices for photojournalism programs, there are a handful of free resources you can consult to learn more about the field. Through a series of online blogs and publications, you can easily access the world of photojournalism. A few resources you can reference for photojournalists include:
Advice from Experts
To help you become inspired to start your journey in photojournalism, it is always advised to seek the advice and guidance of professionals who have built their careers in the field.
Format Magazine published a piece that contained valuable information from photojournalists Annie Sakkab, Ian Brown, Jeffery Brown, and Keith Lane. Some of their personal advice included: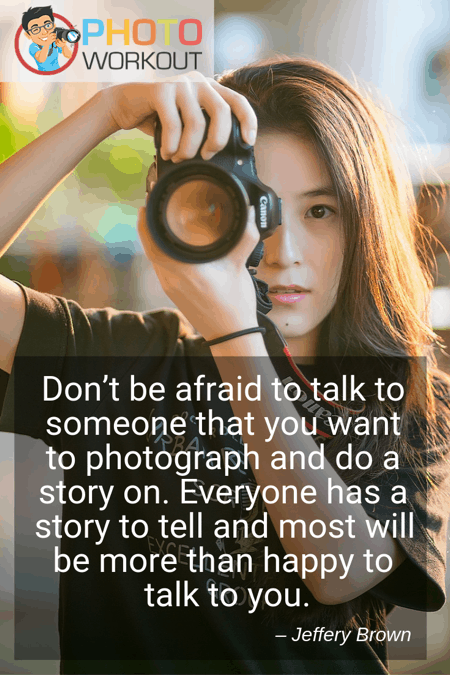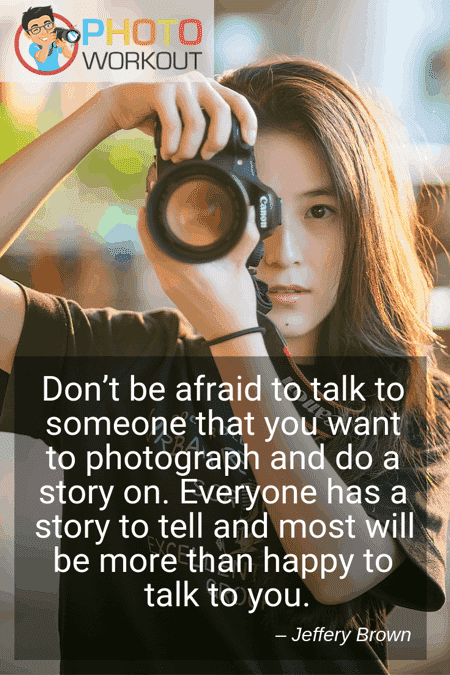 "Don't be afraid to talk to someone that you want to photograph and do a story on.

Everyone has a story to tell, and most will be more than happy to talk to you." 

Jeffery Brown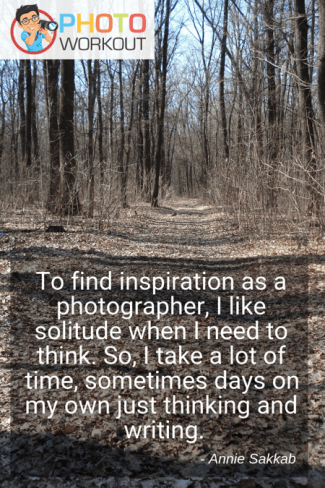 "To find inspiration as a photographer, I like solitude when I need to think.

So, I take a lot of time, sometimes days on my own just thinking and writing."

Annie Sakkab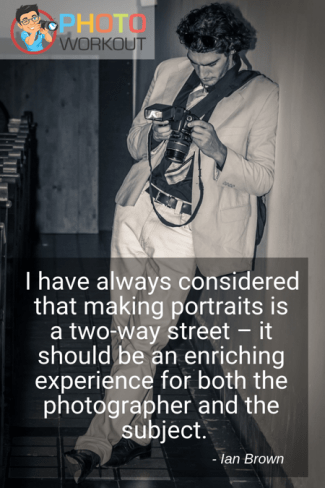 "I have always considered that making portraits is a two-way street – it should be an enriching experience for both the photographer and the subject."

Ian Brown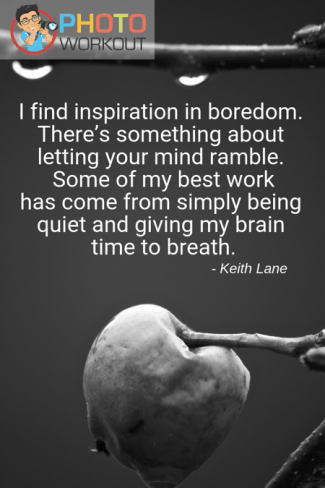 "I find inspiration in boredom. There's something about letting your mind ramble.

Some of my best work has come from simply being quiet and giving my brain time to breathe."

Keith Lane
Starting Your Career as a Photojournalist
As you can see, the career of a photojournalist is rooted in the pursuit of capturing, creating and telling stories. It is less about technical skill or fancy equipment, but more so is about the actions and reactions within our global sphere. At the core, it is a profession about humanity and how our personal experiences are affected through cultural, political, economic and social change.
Related Post: How to Submit Your Photos to a Magazine and get Published
If you're interested in pursuing this path, remember to consult the slew of academic programs, free resources available and advice from professional storytellers.
Have you ever considered becoming a photojournalist? Or are you already pursuing this professional path? Share with us your experiences in our comments below.