Get ready for one of the most extensive online guides on how to make money with stock photos in 2022. Learn how to sell, where to sell, what to sell, and how much you can expect to earn with your stock photos (Plus: bonus content showing real case studies & tips from pro stock photographers).
When you buy through links on our site, we may earn a commission at no cost to you. We evaluate products independently. Commissions do not affect our evaluations.
The Stock Photographer's Mindset
As an aspiring microstock photographer, you must have some huge questions in your mind.
The biggest of them all is probably:
"Am I good enough?"
Let me assure you that as a microstock photographer you will have ample chances to learn as you go that is if you don't get frustrated by the initial rejections.
On the flip side, however, you have the opportunity to start making money from the very beginning, something that traditional commercial photography avenues don't offer.
In traditional commercial photography, you have to go through the grind before you have any clients. You compete with established professionals with years of experience and strong, impressive portfolios.
In microstock photography, however, the playing field is much more even.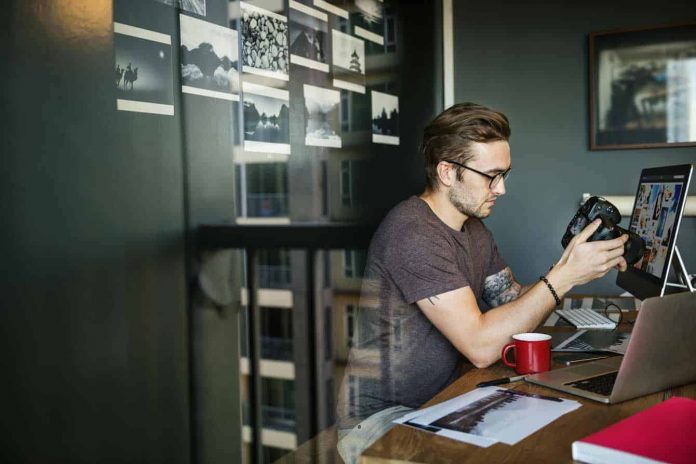 Learning from Others Without Falling into the Comparison Trap
Looking at the portfolios of other photographers is a good way to learn. But then you shouldn't do two things that most other aspiring microstock photographers tend to do:
You should not get overawed by the quality of imagery that you see in the portfolios of these photographers, and
You should not try to copy their work. Copying work done by other photographers seems like an easy path to success, but it is not. It can, on the contrary, get you into a lot of trouble.
Getting overawed is probably natural too. After all, these photographers are professionals, and they know their craft well and produce stunning images.
At your level, it may not be that easy to start taking pictures of the same caliber. I do not doubt your abilities. But there is a certain thing called experience, and that counts.
However, as you grow, you will only get better, and in no time you will start to shoot images of the same caliber. Thus, what you should do is get inspired by the work of other photographers (some samples will follow below in this post).
Then again, you don't have to be the best photographer under the sun to be able to shoot stock. Many photographers probably shoot half as good as you and have more than 1,000 images on their microstock portfolios.
The Top 3 Things You Should Pay Attention To:
Reasons for rejection (on various stock photography sites),
Doing proper research, and
Shooting unique images.
Much of your success as a stock photographer depends on selecting the right stock photography platforms.
Ranking of Microstock Earnings
Before deciding to apply to a microstock website you need to look at some selection parameters:
Commission rate
Ease of access
Ease of uploading
Ease of searching and buying imagery
The target audience (customers) of the platform
Search functionalities and global loading speed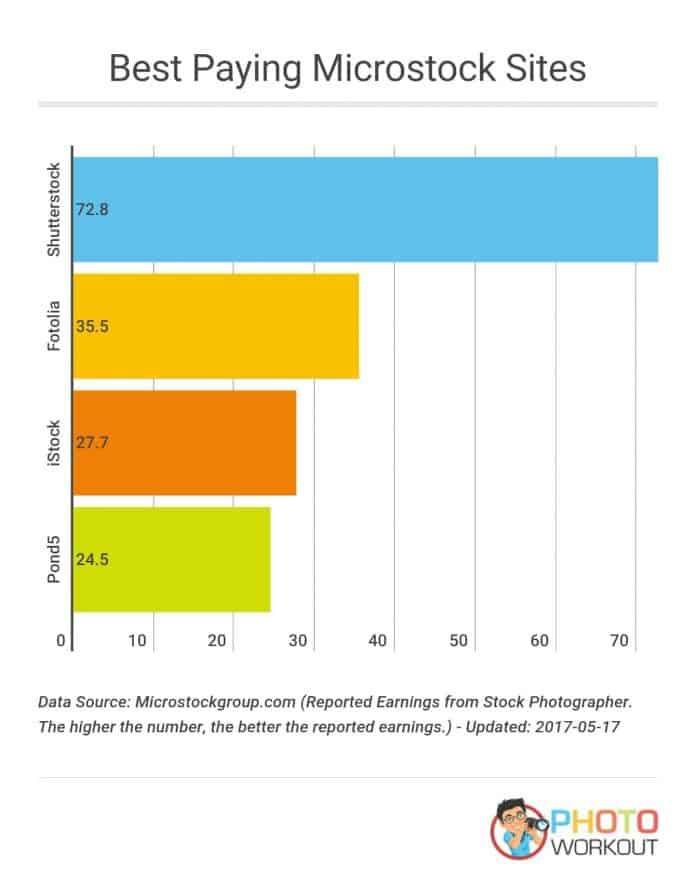 Microstock websites can be notorious when it comes to sharing the spoils. While commission rates of 30 percent are not entirely unheard of (Adobe Stock started off with a 33 percent commission rate), this is something that is unacceptable in the long run.
You should aim for a 40 percent commission rate when selling your stock photos on some of the best microstock sites.
Most microstock agencies offer a tiered commission rate, which means once you have X quantity of images sold and or hit X percentage of approval rate (for images submitted) you enjoy a higher commission rate.
Some microstock websites also offer you the chance to go exclusive at that time. However, as a beginner, you simply don't have a choice but to attempt at the top cream of the crop.
Recommended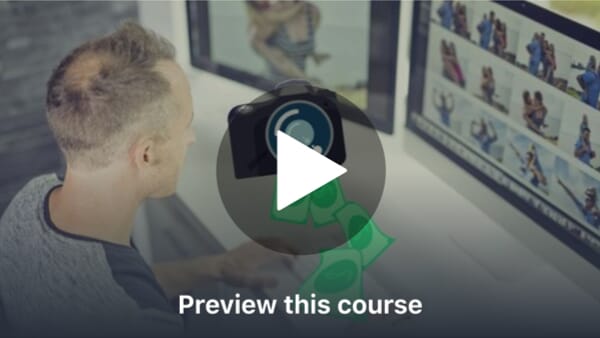 Create Photographs That Sell
This course helps you build a passive income with photos. Michal teaches you how to find profitable images and helps you navigate the dos and don'ts of selling photos online.
To get started with selling stock photos & make money, visit these top 5 Microstock Websites:
Related Post: Best Stock Footage Websites
1. Shutterstock
Shutterstock is one of the largest microstock platforms out there, the king of that jungle being Getty Images.
Though Getty (iStock) has a much more significant presence beyond microstock, Shutterstock till recently was one of the most popular destinations for contributors the world over.
With top contributors moving their images out of the platform they have seen a drop in both sales and popularity. However, it is undeniably still one of the largest in the business and deserves mention.
To get into Shutterstock, you will need to register with them and then upload no more or less than 10 of your best images.
The initial review of these ten images can take anywhere between 7-10 business days. If even one of your images is accepted, you can go ahead and submit more pictures.

If none of your images are approved, then there will be a waiting period before you can attempt to upload your next ten pictures and repeat the review process.
2. Fotolia (owned by Adobe)
Post the merger with Adobe, Fotolia has remained an independent entity though it has benefitted greatly from Adobe's deep pockets.
In terms of advertising, Fotolia is well advertised, often too well advertised, and that is always a good thing for contributors. However, it does not always translate into higher profitability.
Fotolia's commission rates are good. You start off with a commission rate of 20 percent for non-exclusive images and hope to get up to 46 percent.
For exclusive sales, you get 35 percent to start off going all the way to 63 percent.
3. iStock
iStock is one of the biggest and most popular microstock channels where you can upload your images for sale.
iStock was purchased by Getty Images leading much of Getty's software innovations to be integrated with iStock.
To apply to iStock, you will need to pass a test. It's a test of your understanding of the legal and quality aspects that go into making stock photos. It's not difficult to pass the test if you have done your homework.
Once you pass the test, you will be asked to upload your government-issued photo ID and three images for review.
iStock inspectors will examine your first three images before deciding to approve you as a contributor.
4. Pond5

Pond5 became the largest video footage seller by offering outstanding features to both contributors and sellers, e.g. contributors can set their own price and the payout is always 50% (that's a pretty good cut).
Pond5 is a great option to start earning money with your photos (and videos). The earnings are good and the image submission requirements are clearly defined:
Accurate focus, a clean camera lens, proper lighting conditions and proper camera settings are required. If your image is not perfectly sharp or is a bit noisy, try to downsize the image. This can help prevent technical problems. See all image quality

If your image is not perfectly sharp or is a bit noisy, try to downsize the image. This can help prevent technical problems. See all Pond5 image quality requirements.
After becoming the leader in video footage, Pond5 opened up for photographers and included stock photography and vector graphics (with the same commission structure of 50%).
5. Adobe Stock
When Adobe acquired Fotolia, it merged an already established microstock platform with the world's leading photo editing application suite.
Everyone, even those remotely associated with the microstock industry, rightly believed that Adobe was going to merge its photo and video editing applications and make it not only possible for advertising professionals to download from a vast repository of images and stock footage but also the reverse; i.e., photographers to upload their finished products.
The merger was a win-win situation for Adobe and the parties who would use the platform. It made perfect sense and holds the promise of curtailing the workload involved in finding and using stock images on one side and selling them on the other.

However, what made top stock photographers avoid Adobe Stock was their poor commission rate of 33 percent.
To start out, it might make sense to photographers who believe it is all about numbers: the higher the number of images accepted into the system the better the chances of making higher sales.
Adobe's pick to buy wasn't the best to start off. In a real-world sense and speaking eloquently, Fotolia's repository of images is not the best in the world.
The biggest bane of the platform, however, is also one of its major USP.
With the ability to submit images in a single click there is no telling what kind of junk would flow through and the workload that it would mean for the editors. This means overall Adobe Stock will not be the primary resource for buyers of high-quality stock images.
How Long Does It Take to Make Money Selling Stock Photography?
Let's get right down to the business. Stock photography can be a frustrating endeavor if you enter it with a short-term goal.
If you think you can upload the images from your last vacation trip and make a few hundred dollars by the end of the month; you have another thing coming. You could end up making no sales at all! Worse, all your images could get rejected for technical reasons.
The first rule of stock photography is that your images have to be good in all respects. Even before you can think of uploading to a microstock website you have to ensure that your images are fundamentally good ones.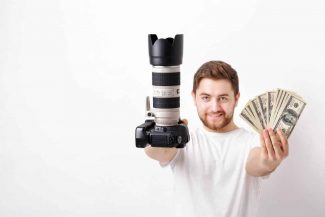 You cannot hope to make money selling images that are technically either weak compositions or reflect incorrect exposure settings, resulting in lost details, or have been improperly post-processed leading to noise and image artifacts (e.g. blotchy-looking skies, banding within vignettes or steps appearing on curved lines and edges).
Think long-term if you are genuinely interested in making money selling stock. There are a million different parameters that govern how much or how little you can make.
The consensus on the Internet is very negative. Somehow photographers feel stock photography no longer works. In that case, what are the advertising world, publishers, blogs, and websites using?
Stock photos sell, they still do; the only thing is you have more competition to ward off than you did about ten years ago. But think of the positive side. With the advent of the Internet, there is a much larger market for stock photos than there used to be.
With the popularity and acceptance of microstock websites as a viable resource for licensing images, even part-time photographers, teachers, business executives, traveling salespeople, engineers and anybody else even remotely unassociated with photography has a second source of income.
Slowly build up your portfolio, and you are likely going to have a much better experience.
The key to success in stock photography is to have a disciplined, persistent approach and substantial research to back your efforts.
Remember, with stock photography, the more images you have in your portfolio, the higher the amount of money you can potentially make over time.
It's like the snowball effect.
Soon you will find that your business is funding itself. If you look at successful stock photographers, most have started early and have several thousand photos in their portfolio by their early thirties. It is the result of many years of persistent hard work.
There are some caveats, however.
It is not entirely unheard of that photographers have left the scene frustrated at how slow sales are and how little they make on a monthly basis.
When you start selling stock photos online think big. But don't expect significant financial returns during the first months. Expect to put in years of continuous contribution to microstock sites so see a great financial reward.
So, how much money can you make?
It depends.
It depends on how many images you have in your portfolio.
It depends on how well keyworded your images are.
It certainly depends on how well researched your subjects are and how closely they represent the clients' demands.
It depends, too, on how serious you are about stock photography.
Some photographers use this avenue as a complementary source of revenue, not the only one.
Others find it difficult to deny the urge and absorb this into their life. So, opinions and experiences tend to differ wildly.
If you want to shoot stock, have faith in your abilities and do your homework well. It will certainly help if you have the right gear and the right post-processing tools.
To know how much time you need to earn your first $1,000 you need to keep in mind three metrics:
Earning per download
Number of images
Downloads per image (Sales)
The earnings per download vary depending on:
the microstock site you have uploaded your images,
if a picture was purchased by a buyer having a subscription,
by the resolution of the picture (higher resolutions usually cost more), and
if it is a royalty-free or a rights-managed image.
On average, however, the earnings per download is around $1.
Setting a Target: Earning Your First $1,000
So to reach your first $1,000 you need to have 1,000 downloads.
You can reach 1,000 downloads with only one picture. But that is very unlikely, especially if you are a beginner stock photographer.
So aim for at least 200 to 300 good quality images, which will be approved by stock photography sites. With an average of four downloads per image, you will make your first $1,000.
You should make some 500 good quality and different images considering that the stock photography sites may not accept some pictures.
How fast you can make 500 images of interesting objects/models is up to you.
You could do it within a month if you are doing it full-time or for one year if you just do some shots during the weekends and a few hours of editing in your spare time.
Note: The above calculation is just a rough calculation and you have some images that sell more than 300 times, and some will not sell at all. At some microstock sites, you will only receive $0.3 per download and at others $2.
So, keep track of your metrics (e.g. Excel Sheet), check on a regular basis what works well, and then repeat whatever works best.
What Images Sell: Research, Ideas & Inspiration
Your biggest source of ideas is undoubtedly the market research data that the stock companies will send out to you periodically.
These are of immense help. Of course, you are free to do parallel research and come up with ideas of your own.
Relying on the market research that has been done by the stock companies is sensible because these companies spend a lot of time and energy in coming up with these.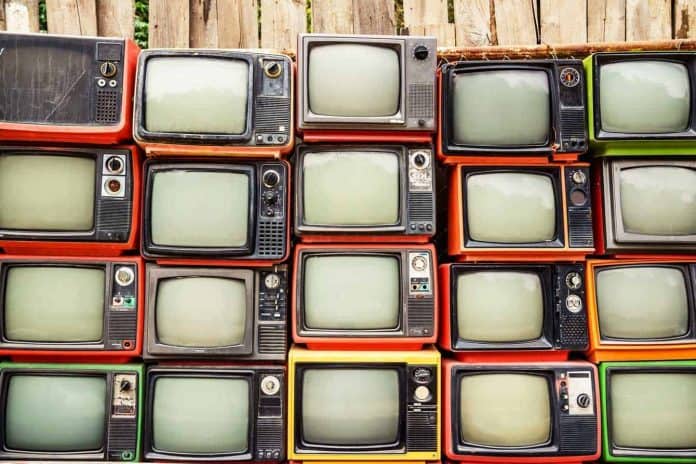 These researchers often give you an insight into what the market is going to demand in about six months or over an even longer timeframe.
Thus, they will be able to tell you in advance what to shoot and plan for. The stock photo market is a highly competitive one, and microstock companies want to be able to stay on top of the demand curve with relevant & new submissions from their contributors.
Tip: You can check out Shutter Stock Creative Trends or just type "Stock Photography Trends" on Google, and you will find the valuable information provided by different stock photography sites.
Case Studies & Real Life Examples
Stock Photographers Making Money
Inspiration – Stefan Holm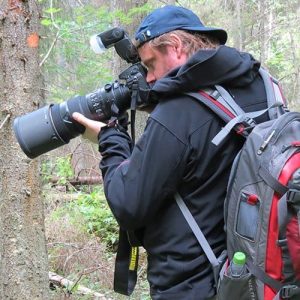 If you look at a few lists of top-selling images released by microstock companies you can make a few conclusions quite quickly.
Though not in the same league as the great Yuri Arcurs himself, Stefan Holm is an accomplished stock photographer who has over 20,000 images on Shutterstock.com.
He's been a member of Shutterstock.com since 2011. Some of his images have been downloaded well over 400 times.
His best quote for inspiring fellow stock photographers?
Stock photography is not a sprint it is a marathon.
Does stock photography pay?
Holm says, yes it does. When he started off, it was much like anybody else: slow.
Today, however, sales from his uploaded images pay off his rent in Stockholm as well as the cost of some of his new gear.
What are his bestselling pictures?
Livestock grazing during sunset
Some of Holm's bestselling images include an image of cattle grazing during sunset. It's a classic golden hour image with slightly washed-out highlights but nevertheless looking rather attractive.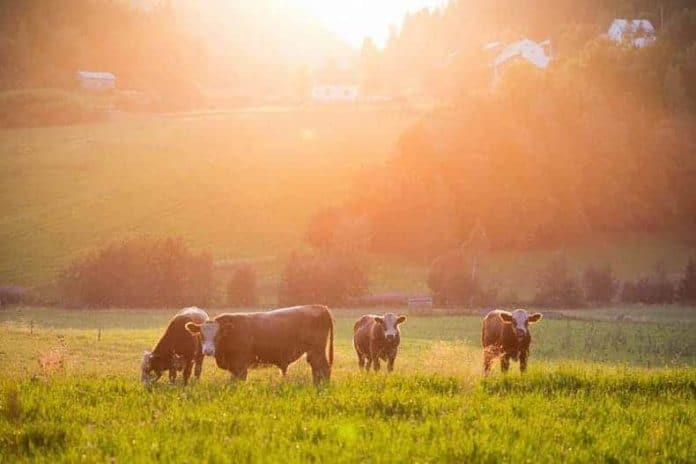 Approximate Downloads: 400
Online Since: Since 2014
Group of jockeys and horses in a fast pace
Another of his bestselling images is that of a horserace moment frozen in time. The horses are charging toward the finish line with their jockeys urging them on.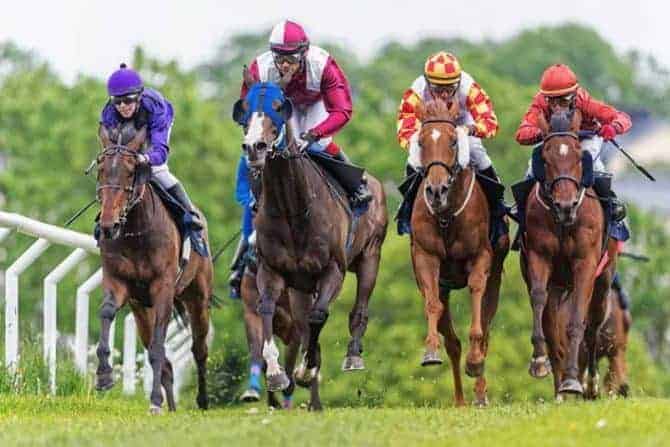 Approximate Downloads: 100
Online Since: Since 2015
Male triathlete cycling into a tunnel with motion blur
Many of his images are from the world of sports, though the shots are widely disbursed between different sports.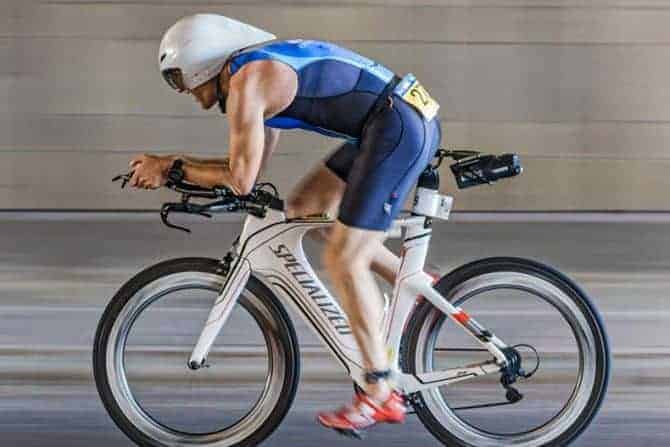 Approximate Downloads: 10
Online Since: Since 2015
Close-up of a triathlete swimming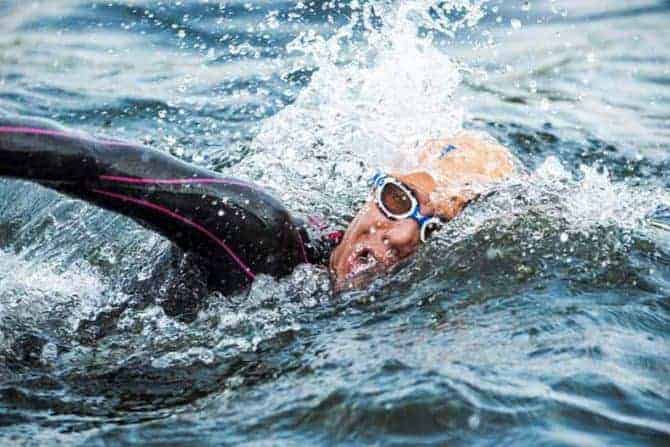 Approximate Downloads: 50
Online Since: Since 2014
Rowing boats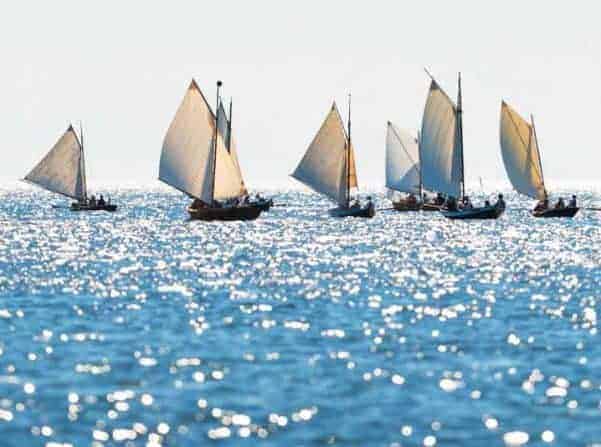 Approximate Downloads: 150
Online Since: Since 2013
Mac with the reflection of Steve Jobs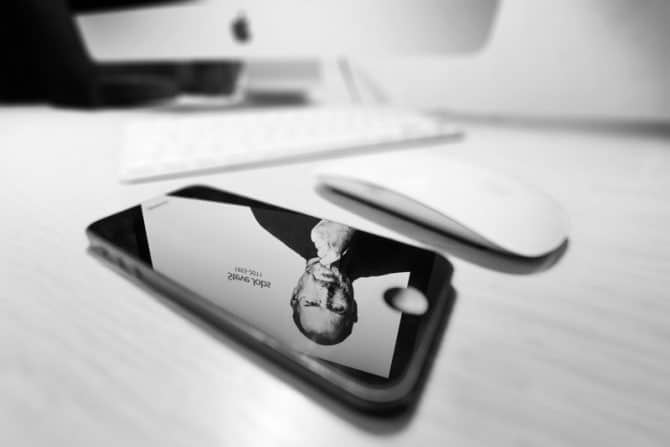 Approximate Downloads: 200
Online Since: Since 2014
Mykyta Starychenko (Nick)
Another example is that of Mykyta Starychenko, who is popularly known as Nick. Nick is a NY-based photographer who is into fashion, product, lifestyle, wedding, and stock photography.
He is one of those photographers who believe in the principle of doing it in the camera, rather than leaving it later for post-processing. He is a successful stock photographer with some of his images having been downloaded well over 1,000 times and earning him more than $1K each.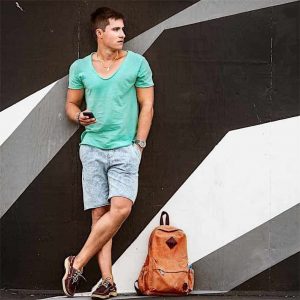 More about Nick: Mykyta Starychenko (or just Nick) is a photographer based in New York, USA.
He is doing fashion, product, lifestyle, wedding, event, and stock photography shots.
You can see more pictures on his 500px profile.
Stock photography is a very competitive business with its rules, requirements, and style, so you have to take it seriously if you want to be successful. You will have to use a variety of instruments like in any other business.

I think it is a minuscule piece of art in stock photography, most of the bestsellers photos are very simple, but that does not mean that they are not professional.

Conversely, they are excellent in 100 percent of technical requirements. I also worked as a fashion photographer, and in fashion, you can do a little bit blurry, overexposed shots at high ISO.

You can say something like, "It's my vision, " and the client or editor will like it, and you will get your photos published even if all others will not like your pics.

In stock photography, however, your success depends on the global market, and your only feedback in this world is your sales.

I like stock photography because it has easy and understandable standards. You have to take a technically perfect shot of a good idea with the possibility of commercial usage of a variety of areas, sign model or property release (if it's necessary), do post production in Photoshop, pass stock inspectors, and that's it. All other things depend on the market.
Some Tips from Nick:
1. Forget about ISO higher than 640. Inspectors will reject ninety-nine percent of photos because of noise. Always shoot at ISO 100-200.
2. Sharpness is crucial. Use a tripod, monopod, good lenses, stabilization, use the breath-holding technic to make your shots sharper. Forget about Photoshop; you will never manage to sharpen blurred pictures.
3. Avoid trademarks. Sometimes it is easier to send a model home to get other outfits without trademarks instead of changing this in hundreds of photos in Photoshop.
4. Don't be scared to ask a model to sign a release even after shooting (even for photos you did not make for microstock sites). Most of the people will like the opportunity to be in advertising. It can be fun for them and help you make extra money.
5. Quality, not quantity. For example: if you did 100 pictures of a woman cooking, do not submit all of them. Select 4-5 different poses of the woman, post-process the images well, spend time writing relevant keywords, and everything will be great.
6. Write keywords in Photoshop or Lightroom before saving them. It will save you a lot of time. Take the time to write the right keywords because they are imperative.
7. Try to find themes in high demand. It can be new technologies or new products and services. Don't spend your time shooting the sky or flowers. You can make great shots, but the market is full of great shots in common themes.
8. Don't give up and be patient! You probably won't make big money after a few months because even a good picture needs some time to take its place in the market.
9. In the beginning focus on a few stock websites: Shutterstock, iStock, and Fotolia. They will help you to learn, and you will not be disappointed with sales. After you have 300-500 images in your portfolio try to work with Dreamstime, Depositphotos, and Canstock.
10. Do not use many filters in Photoshop. Usually, designers of advertisement companies look for your photos, so if they need to add some extra to your photo they can do that, but they cannot remove heavy post-postproduction. Leave some space in your photos for text and keep them natural.
Sample Images Making Mykyta Starychenko Over $1k
1. Airplane near the terminal in an airport at the sunset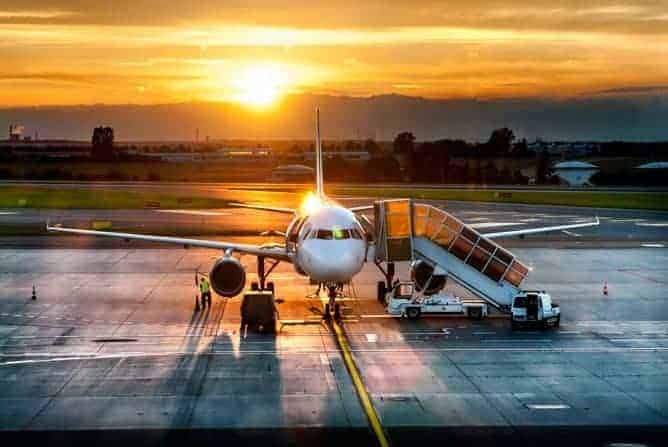 Shot with Nikon D80, Nikkor 24-70 f2.8, Exposure: 1/160sec, f/5,6, ISO 100
Vaclav Havel International Airport, Prague, Czech Republic
Downloads: 1700+
2. Asphalt road with white stripes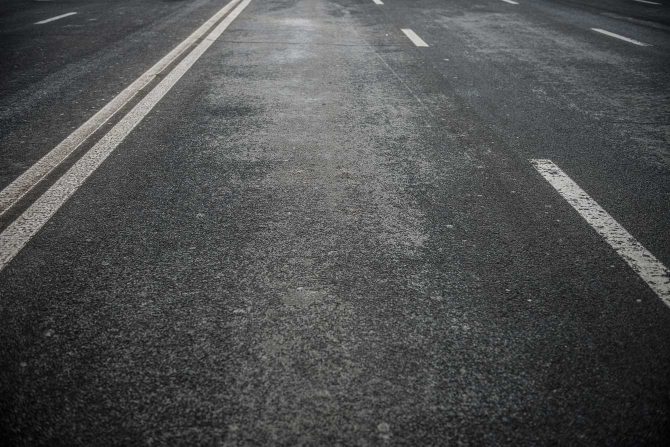 Shot with Nikon D800, Nikkor 24-70 f2.8, Exposure 1/800, f2.8, ISO 200
The chreschatik street road in Kiev, Ukraine
Downloads: 700+
3. Woman hands holding a mug of hot drink standing on wooden table
My girlfriend drank coffee at home and I just asked her to fix her arms for a second and took this shoot.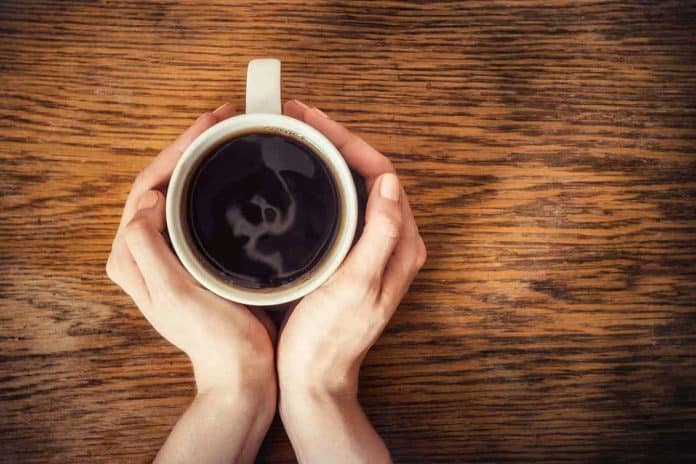 Nikon D800, Nikkor 24-70 f2.8
Exposure 1/125, f.5,6, ISO 100
Downloads: 700+
4. Collage photo of a young man in a white t-shirt isolated, front, back, side view
Studio portraits of myself in casual clothes combined into collage and isolated.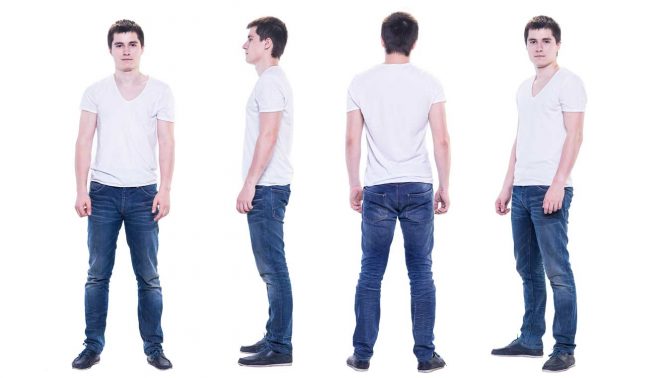 Nikon D800, Nikkor 85mm, f1.8
Exposure 1/250, f7,1, ISO 100
Downloads: 500+
5. Luxury place resort and spa for vacation in Dubai, UAE
This picture was taken during my vacation in Dubai, UAE on a hot sunny day.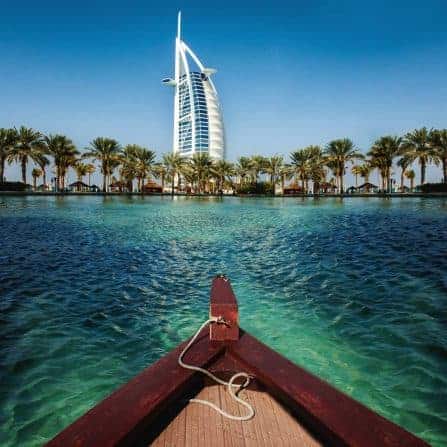 Nikon D800 Nikkor 24-70 f2.8
Exposure: 1/800, f8, ISO 200
Downloads: 1400+
Examples of 3 Stock Photographers Who Made It Big 💸💸
1. Yuri Arcurs
The Industry Leader and 50+ Million Dollar Guy
Mr. Microstock & the best-selling microstock photographer of all time started in 2005.
This is how it all started:
Shot stock for fun and as a hobby while studying at the University.
Used friends as models.
Started with a $50 budget per photo shoot.
Decided to go full-time after 500 total images for sale on Shutterstock.
Now, Yuri owns his own stock photography distribution network (Peopleimages.com).
2. Brendan van Son
The Adventurer and World Explorer: Making $$$ While Traveling
Brendan is a 30-year-old travel photographer who has set foot in around 80 countries on six different continents.
How he started:
Left home (Canada) in 2009 with $500 to his name & a point-and-shoot camera.
A pure desire to spend the rest of his life exploring the planet.
He started taking photos to support his writing & uploaded them to Shutterstock and iStock.
For Brendan, stock photography is fairly residual and passive and he spends very little time on it. He now makes $6,000 a year from Stock Photography and has all the time to grow his other streams of passive income (blogging, ebooks, videos etc.).
And of course, he is doing what he enjoys the most: traveling around the World and seeing great places!
You can see his portfolio of stock images on ShutterStock.
3. Josh Hodge
The Perfectionists: Improving Your Photography Skills = Higher Earnings
Josh is a young photographer, specializing in advertising and lifestyle stock imagery.
This is how it all started:
At the age of just 21, he moved to Denmark to study Architecture.
Worked for a stock agency checking 1,000s of images on a daily basis.
Developed an eye for quality and perfected his photography technique.
Quickly rose through the ranks arriving in the top 20 contributors at iStock by all-time sales.
Became a friend of Yuri (yes, Mr. Microstock!).
Now he has one of the highest-selling image collections worldwide!
Josh surely spends a lot of time building his portfolio of great pictures. But he also had time for his other passion: training for the Ironman.
Josh today is ranked amongst the top 1% of Ironman athletes worldwide!
---
We hope this ultimate guide on "How to Sell Stock Photos & Make Money" will help you on your journey to success.
If you want to learn more and join an online class, we recommend you buy this course: "License your photos online: Create photographs that sell" – it is a genuine course created by the stock photographer Michal Durinik.
Recommended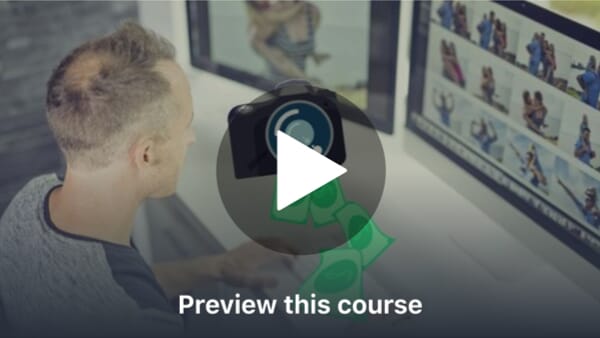 Create Photographs That Sell
This course helps you build a passive income with photos. Michal teaches you how to find profitable images and helps you navigate the dos and don'ts of selling photos online.
Stock Photography Legal FAQs (Types, Releases, and Licenses)
When taking and selling your photos online, some Stock Photography Legal Questions will arise:
Can I sell this image on Stock Photo Sites?
Do I need a Model Release?
Do I need a Property Release?
Under which License Type can I sell my Images Online?
Brand Names, Showcasing Logos, Likeness
Brand names, logos, and likeness are the major reason why your images can be rejected.
If you inadvertently missed a brand name or a logo this would actually be considered a potential misuse of the same. Such images, however, can be used as editorial content.
Can I Sell Images with Brands?
The short answer is: Yes and No!
Let's say you are photographing at the Photokina and you take images at various brand stalls and, along with the products, you also capture the brand name and logo. Later these images were uploaded to a microstock website.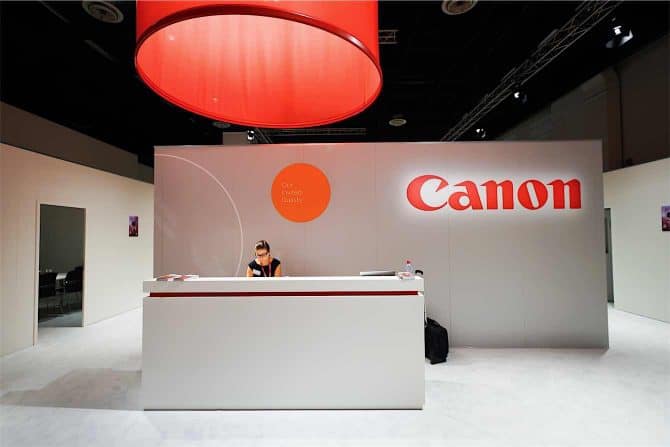 What are "Editorial Images?"
Editorial imagery refers to those images which are shot at a public event, a conclave of minds, war, and assembly, any place public or other events of public interest. For example, if images are shot by a war photographer of a conflict going on somewhere, these would qualify as editorial images. Similarly, images shot of a natural disaster, a public show of dissent, an anti-government rally, a sporting event would also qualify as editorial images.
Images with brand names or logos can only be used for editorial reasons, provided certain other parameters are fulfilled (e.g. in some cases the user of the image has to give editorial credit). However, these images cannot be used for commercial purposes because they would be tantamount to misusing the brand name (for example PhotoWorkout cannot use the above image for an ad campaign or print brochure advertising services). The same goes for the use of brand names in the keyword.
In some cases, if newspapers, magazines, etc. with very high circulation, editorial images may be attracting a higher fee (in the case of Shutterstock this could be $99 for an editorial print run with circulation over 500,000).
Model & Property Releases
What Is a Model Release?
As a photographer shooting stock you will come to hear about releases and more specifically model and property releases. What are these and how do they impact you and your work?
A model release is a legal agreement between you, the photographer, and the model.
The model of your photograph may or may not be a willing individual; someone who you met before and agrees to be photographed in a manner befitting your requirements. They could be a passerby who happened to be in your image either accidentally or intentionally.
Commercial vs. Editorial
There are two types of imagery that are licensed on most stock websites: Commercial and Editorial.
Commercial Licenses allow an image to be modified and used in any way deemed necessary except for anything that has been specifically mentioned otherwise.
An image released for Editorial Use denotes it is specifically prohibited for any commercial uses, for advertising or branding or for representing any topics that may be both controversial and against the policies of the microstock website it has been licensed from.
The requirement of the model release comes into the equation when you are ready to upload the image to a stock photo site. They are important because they establish that the person being photographed has agreed to be photographed and his/her likeness to be used in some form of commercial use. This also comes from privacy laws which more or less are standard across most countries.
You cannot use the image or likeness of a person to advertise something without the specific permission of that person.
Different countries have different notations about personal privacy. But by and large, the privacy bit is pretty uniform. The model release proves that there is an agreement in place between the two parties to be photographed and the images used for commercial purposes.
Model Release: A Legal Document
A standard model release is a legally enforceable document that passes all rights to the images from the model to the photographer and also passes on the right to modify any images that s/he appears in during the shoot.
The document has to be signed by both parties and then by a witness. This legal document thus assumes critical importance for commercial licensing of an image.
There are many Model Release forms available on the Internet (e.g. Standard Model Release provided by Studiobinder).
If you don't like to deal with paper too much, there are now plenty of apps available with Model and Property Release forms you can fill and get signed using your tablet.
There are also apps for your mobile devices, which can manage the process of drafting and signing model releases easier. For example, have a look at "Easy Release."
What Is a Property Release?
Property release, just like a model release, absolves the rights of the owner of the property. Images of certain properties, monuments, and architecture cannot be licensed without the prior written permission of the society or organization that is in charge of it.
Thus, each microstock website tends to have lists that contain names of all architectures that they cannot accept imagery of. E.g., the images of the Eiffel Tower shot during the evening and depicting its lighting design are unaccepted by Shutterstock (because the French Government has protected the light installation).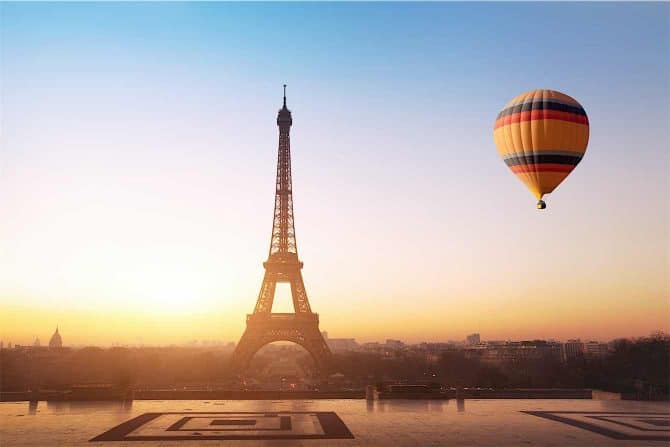 Images of certain properties, monuments, and architecture cannot be licensed without the prior written permission of the society or organization that is in charge of it. Thus, each microstock website tends to have lists that contain names of all architectures that they cannot accept imagery of. One such detailed explanation property releases and when you need them can be found on this Adobe page.
Stock Images: Royalty-Free vs. Rights Managed
Understanding the types of stock photography is an important learning step. Each has different licensing parameters and compliance requirements from the photographer.
1. What Are "Royalty-Free" Images (Rights-Free Images)?
Rights-free images denote images that are free to be downloaded from a microstock website and used in any form deemed fit by the buyer. These images, however, have a non-exclusivity clause and usually do not have a time limit for use.
Rights-free images typically attract small businesses especially those which cater to a local audience. These businesses don't need expensive imagery which the rights-managed option can be.
What Are "Non-Exclusive" Images?
Non-Exclusive denotes that the images are not bound by any exclusivity contract. Thus, an image buyer is likely to find the same image on more than one microstock website. This is the arrangement under which all new stock photographers begin work. Non-exclusive images have a low starting price. Commission shared with stock photographers is also lower.
2. What Are "Rights Managed" Images?
Rights-managed incorporates an exclusivity clause. These images are licensed based on a number of parameters, including but not limited to the type of use, geographical area, the number of print copies for the run, and timeframe. These images are, however, not fit for unlimited usage.
More well-known brands with a global reach and higher budget go for exclusive imagery. They typically opt for images that are rights-managed and have a high degree of exclusivity.
With the rights-managed clause, you as a photographer have far greater control over how your images are going to be used. You can select to limit the usage to specific genres, the geographical territory, timeframe, and or the number of print runs or online impressions and get a higher licensing share based on usage rather than letting buyers use your images non-exclusively for eternity against a small licensing fee.
What Are "Exclusive" Images?
Exclusive images are governed by an agreement of exclusivity. In plain English, this means the images which are tagged as exclusive are available only on a single microstock website on the Internet – the one where they have been uploaded to.
Let's say John uploads 10 images to Shutterstock under an exclusive agreement. This means the images cannot be uploaded to another microstock website unless John withdraws them from Shutterstock.com or changes them to non-exclusive.
Exclusive images carry a higher price tag, and they offer a degree of uniqueness that larger brands look for. The share of the commission given to the photographer is also higher.
We hope these Stock Photography Legal Frequently Asked Questions & Answers helped you. If you haven't found the answer you were looking for please leave a comment below.