Selling your photographs as stock can be a great way to make use of images that are otherwise just taking up space on a hard drive. But is stock photography worth the time and effort?
In this article, I explain whether stock photography is profitable, share the best stock websites, delve into the legal side of stock shooting, and more.
Read on for our ultimate guide to making money with stock photos!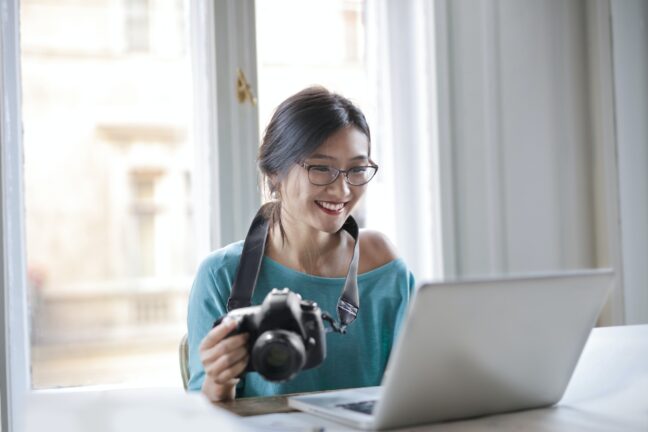 How to Make Money with Microstock Photography:
When you buy through links on our site, we may earn a commission at no cost to you. We evaluate products independently. Commissions do not affect our evaluations.
Stock Photography in a Nutshell
Just to get it out of the way: What is stock photography? Stock photography refers to photographs intended to be licensed for commercial use. Instead of creating images for specific commercial clients, stock photographers create general images and make them available for buyers.
In traditional commercial photography, you have to work to get clients. You compete with established professionals with years of experience and strong, impressive portfolios.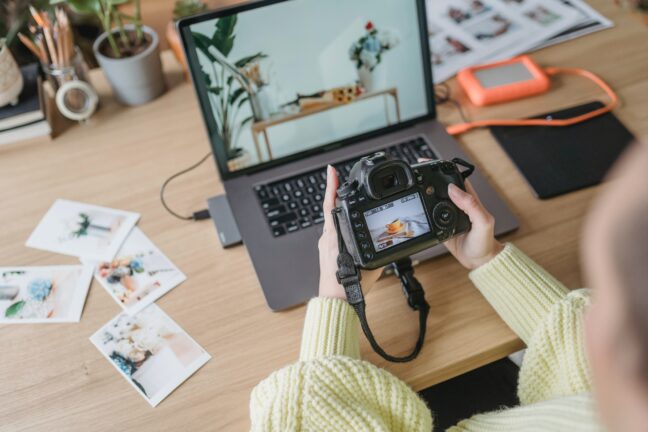 In microstock photography, however, the playing field is much more even. You don't need a decade of shooting experience; you only need a solid portfolio! You also need to spend time researching the types of photographs in demand, shooting unique images, and uploading your files to the right stock photography platforms.
Stock images are best sold through microstock websites; these platforms act as a middleman between you and image buyers.
If you have a lot of photos collecting digital dust on a hard drive, stock photography could be a great way to make some extra cash with your images.
Is Stock Photography Profitable?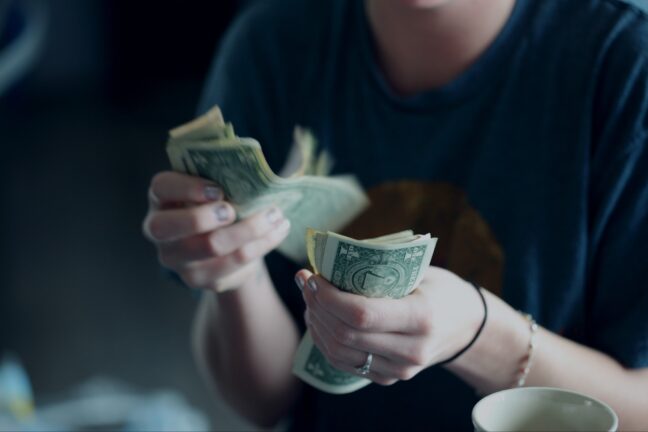 Broadly speaking, stock photography can be profitable. But it isn't a get-rich-quick endeavor, nor does it come with guaranteed success. Stock photography's profitability depends on a series of factors:
How many images you have for sale
How well keyworded your images are (the easier to find, the better!)
Your choice of subjects and how they align with client needs
Think of stock photography as offering something supplemental. It's a great way to get some creative juices flowing, make use of existing images, or dabble in commercial photography without the stress of a client breathing down your neck. But it's probably not going to let you quit your day job.
Profitability also depends on the size of the cut taken by the stock website. Microstock websites can be pretty aggressive when it comes to sharing the spoils.
While commission rates of 30% are not unheard of (Adobe Stock started off with a 33% commission rate), it's not great in the long run. You should aim for a 40% commission rate (on average). Most microstock agencies offer a tiered commission rate, which means that once you have a certain number of image sales, you get a higher commission rate.
How much you earn per download depends on how much money the microstock website wants to sell your work for. On average, the earnings per download are around $1. This may not seem like much, but if you have a library of hundreds of images and they sell on a regular basis, your earnings begin to add up.
What Kind of Images Should You Be Creating?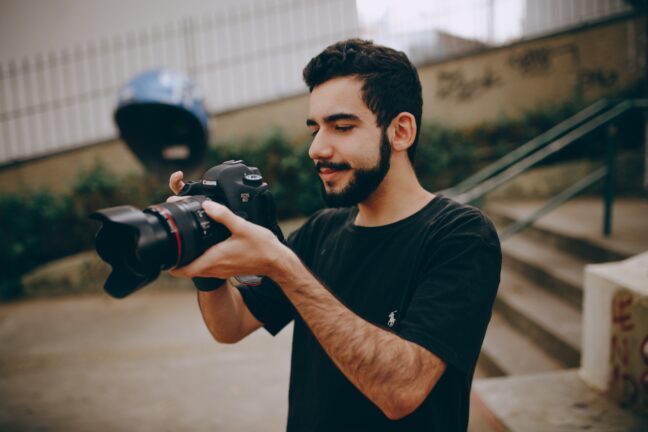 Not all images do well as stock. A cute dog photo might be attractive to you, yet it may not be the right kind of image to make the big bucks in stock sales! Your biggest source of photoshoot ideas should be the market research data that the stock companies send out periodically.
Relying on this research is sensible because the companies spend a lot of time and energy coming up with the data. The research often gives you insight into current stock photo trends and what the market is going to demand in the near future.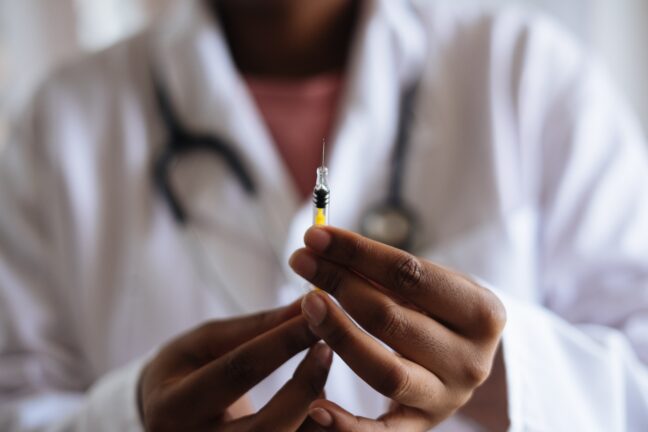 And try to put yourself into the shoes of companies that purchase stock images. What kind of content do they need? These days, the best images are those that provide a modern lifestyle aesthetic.
The Legal Side of Stock Photography
Stock photography has a legal side that you must understand before making your first sale! As much as we all want to snap photos and upload them, some images may require a release or two before they can be monetized. Plus, there are different licenses under which you can sell your images, and knowing the differences is important to ensure your images are not improperly used.
Release Forms
You should be familiar with two main releases:
Model Release Forms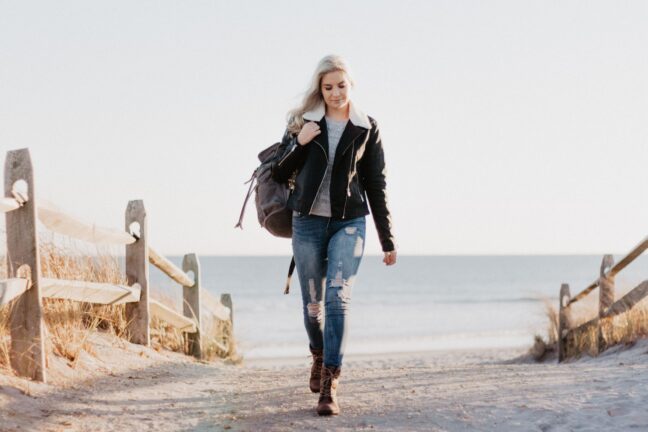 If your stock image features a person, you're going to need a model release form! That is because you cannot legally use someone's likeness for commercial purposes without their written consent.
Put simply, this form is a liability waiver. The photographer and the model both sign a legal document that authorizes the buyer to use the image for commercial purposes and for publication.
The purpose of this agreement is to safeguard the subject of the image from having their likeness used without their consent and to safeguard the photographer in the event that the subject later decides to challenge the image's use. Though the photographer owns the image (unless ownership has been transferred to another party), they don't have the right to sell it without the model's consent.
Most reputable stock agencies and websites will not accept an image of a person without a model release form, so it's a good idea to have some of these documents on hand every time you photograph someone!
Property Release Forms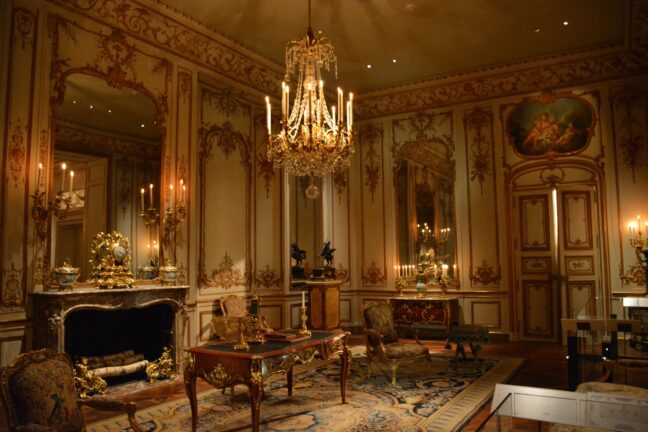 A property release form is what you use when photographing a pet (pets are considered property in the US) or other private property. Images of certain properties, monuments, and architecture cannot be licensed without the prior written permission of the society or organization that is in charge of it.
If a location is recognizable in your images, you really should ensure you get a property release form. Even non-living subjects do have some rights when it comes to commercial use!
Stock Image Rights
It's also important to think about different image rights:
Exclusivity in Stock Images
Stock images can either be exclusive or non-exclusive when sold. What you choose can impact how the image(s) are used and the value for which they are sold.
Exclusive images are governed by an agreement of exclusivity. In plain English, this means that the images tagged as "exclusive" are available only on a single microstock website on the Internet – the one where they have been uploaded. In order to upload exclusive images to another stock website, the images must either be withdrawn from the first or changed to "non-exclusive."
Exclusive images carry a higher price tag, and they offer a degree of uniqueness that larger brands look for. The commission given to the photographer is also higher.
Non-exclusive stock isn't bound by any exclusivity contract. Thus, an image buyer is likely to find the same image on more than one microstock website. This is the arrangement under which all new stock photographers begin work.
Non-exclusive images have a low starting price. The commission given to the photographer is also lower.
Royalty-Free Stock
Royalty-free (sometimes referred to as rights-free) images are photographs that are free to be used in any form deemed acceptable by the buyer. These images are not considered exclusive and usually do not have a time limit for use.
Rights-free images are typically purchased by small businesses, especially those that cater to a local audience. If you see the same photograph pop up multiple times across different companies, it's probably a royalty-free stock image!
Rights-Managed Stock
Rights-managed stock are images with a far stricter licensing agreement. These images are licensed based on a number of parameters, including the type of use, the geographical area, the number of print copies for the run, and a time frame. These images are not allowed to be used in an unlimited capacity, and they are often only purchased by one buyer at a time.
Brands with large budgets and a global reach tend to opt for exclusive imagery because they don't want the same image appearing in a variety of places.
Rights-managed stock puts a lot of the control back into the hands of the photographer. The photographer can limit the usage to specific genres, geographical territory, time frames, and specific numbers of print runs or online impressions.
Pricing is also typically greater as higher fees can be charged based on usage.
Starting Out as a Stock Photographer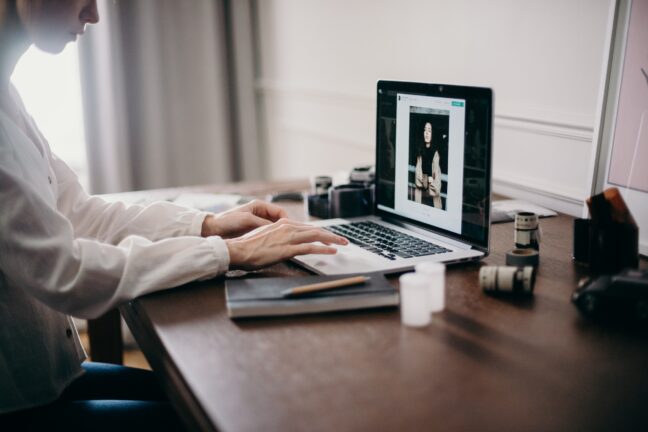 If stock photography still interests you, here's a quick rundown of the basics.
If you think you can upload the images from your last vacation trip and make a few hundred dollars by the end of the month, you have another thing coming. The first rule of stock photography is that your images have to be good in all respects.
A solid library of sound images is a good foundation to have when diving into the microstock world! Looking at the portfolios of other photographers is a good way to learn and see what kind of images the stock world likes.
Instead of trying to sell your vacation shots, slowly build up your portfolio. You will have a much better experience. The key to success in stock photography is to have a disciplined, persistent approach and substantial research to back your efforts. In stock photography, there's a golden rule: the more images you have in your portfolio, the more money you can potentially make over time.
When you start selling stock photos online, think long-term. Don't expect significant financial returns during the first months – but do expect to put in years of continuous contribution to microstock sites if you want to see a great financial reward.
The Top Stock Websites to Consider
Although there is a slew of stock platforms out there, it's typically easier to get a feel for selling stock through well-known stock websites.
Shutterstock is one of today's largest microstock platforms. To get into Shutterstock, you will need to register and then upload no more or less than ten of your best images. The initial review of these ten images can take anywhere between 7-10 business days. If even one of your images is accepted, you can go ahead and submit more pictures. If none of your images are approved, then there will be a waiting period before you can attempt to upload your next ten pictures and repeat the review process.
iStock is next in mind for most photographers and businesses. It's one of the biggest and most popular microstock channels, and it's owned by Getty Images (the largest commercial database of stock imagery). To apply to iStock, you'll need to pass a test that examines your understanding of the legal and technical aspects that go into making stock photos. Once you pass the test, you will be asked to upload your government-issued photo ID and three images for review. iStock inspectors will examine your first three images before deciding whether to approve you as a contributor.
Adobe Stock is arguably the most seen platform in 2022 due to Adobe being the leader in the visual space. When Adobe acquired Fotolia and brought out Adobe Stock, it merged an already-established microstock platform with the world's leading photo-editing application suite. The merger was a win-win situation for Adobe and the parties who use the platform. It made perfect sense and promises to reduce the workload involved in finding and using stock images on one side and selling them on the other. However, while Adobe Stock shoves your images in front of many editors, the commission rate is poor.
Is Selling Stock Photography the Path Forward?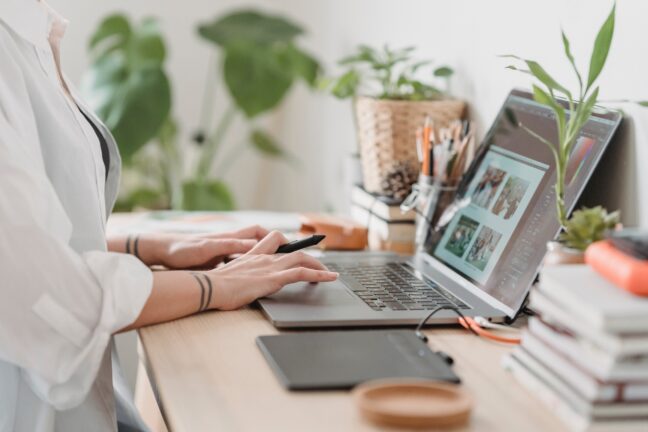 If you don't mind being patient, selling stock photography can be a fulfilling endeavor in the long run. It's also a worthy pursuit if you have a library of images just sitting there without a home – especially if they have a potential commercial application! Other than some time, you don't lose anything by uploading content as stock.
That being said, don't look at stock photography as a way to quit your day job. It can be a tumultuous industry with a lot of competition, so it takes years to develop a solid income.