As a professional photographer in 2022, online galleries have become quite prevalent in the industry. So much so that many clients actually expect it! Pixieset and Pic Time are two of those galleries, popular options used by thousands of photographers all over the country. I, myself, use Pixieset in my own photography business!
Here is our review of Pic Time vs Pixieset, comparing two popular online galleries for pro photographers!
When you buy through links on our site, we may earn a commission at no cost to you. We evaluate products independently. Commissions do not affect our evaluations.
Pic Time: Overview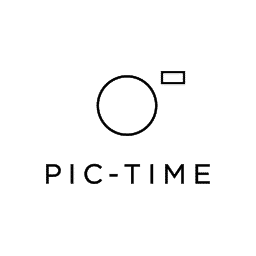 A Professional Online Gallery with Marketing Focus
Pic Time aims to provide photographers with an easy way to showcase, sell, and market their work with clients.
Pros
Over thirty print lab integrations
A slew of marketing automations are available
Clients can customize their products, such as albums, without the photographer's manual effort
The free option offers 20 GB of storage
Cons
Can be more complex to use when getting into features such as creating coupons and gift cards
Requires a program download to upload bulk images
Pic Time is a photography gallery platform, allowing image makers to create photo displays for their clients. Pic Time combines sharing images with selling prints, offering a storefront in perfect attachment to the online gallery.
Created by husband and wife team Nirit and Amir, Pic Time combined the specialties of both into one. Amir is a professional photographer while Nirit is a computer expert with printing knowledge. The core principles of Pic Time include providing photographers with tools for successful businesses, such as simplified ways to deliver images and core marketing automations for passive income.
The various features Pic Time offers users hold the above true, helping photographers be more hands-off on the computer and hands-on in the studio!
Pixieset: Overview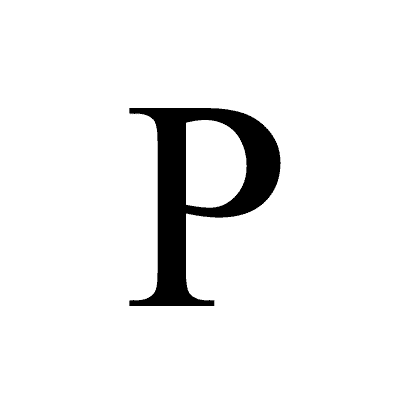 A One-Stop Shop for a Photography Business
In recent years, Pixieset is looking to offer all of the necessities a photography business needs in one place!
Pros
Offers a website and studio manager option to make Pixieset your one stop for everything photography business
Lots of print lab integrations
Super simple to use, including making coupons and uploading images
You can create a mobile application for each gallery
Cons
No product customizations such as photo albums
No marketing automations
An online gallery service much like Pic Time, Pixieset offers a website to send clients images and create an online store for print sales.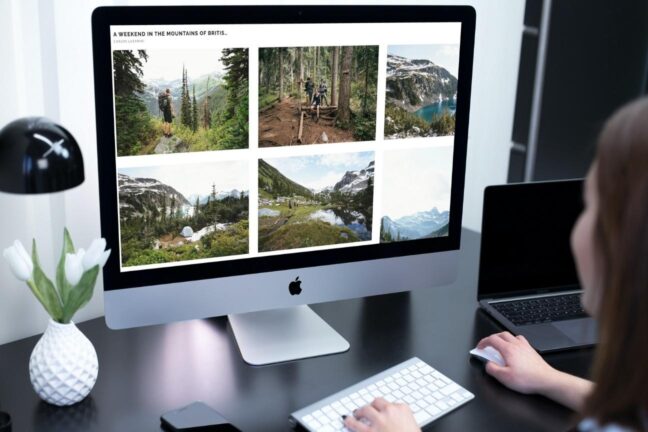 Having started in 2013, Pixieset was developed by a team of people whose goals are to make the lives of photographers easier. The team includes photographers from all walks of the industry, such as hobbyists and seasoned professionals – with the idea that Pixieset is able to cater to all of the above with ease/
These core values show significantly through Pixieset, from the attention to detail in the galleries to the simplicity of the administrative side of the platform. In recent times, Pixieset has expanded to offer a studio manager and website option.
Pic Time vs Pixieset: A Detailed Comparison
Although both of these companies provide online galleries for professional image makers, they aren't created equal. Where there are many similarities, there are also differences that will sway a photographer to one or the other!
Initial Impressions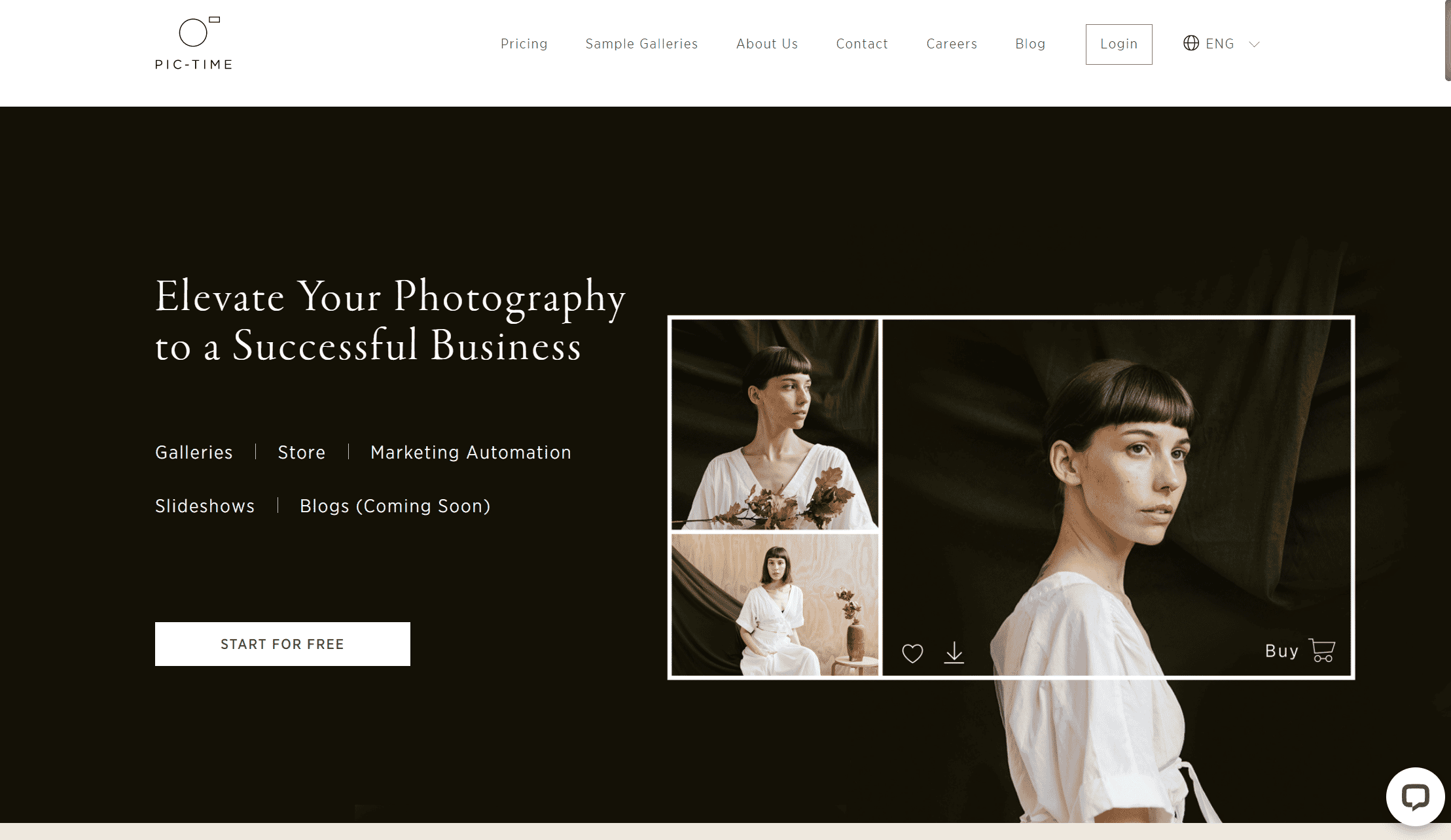 Both services struck me with the same initial impression: exquisite branding and marketing. Both websites are designed beautifully, which leads to an immediate confidence when browsing the service offerings. This makes perfect sense, as the launching page of both services needs to be in-line design-wise with the galleries you could potentially create for clients.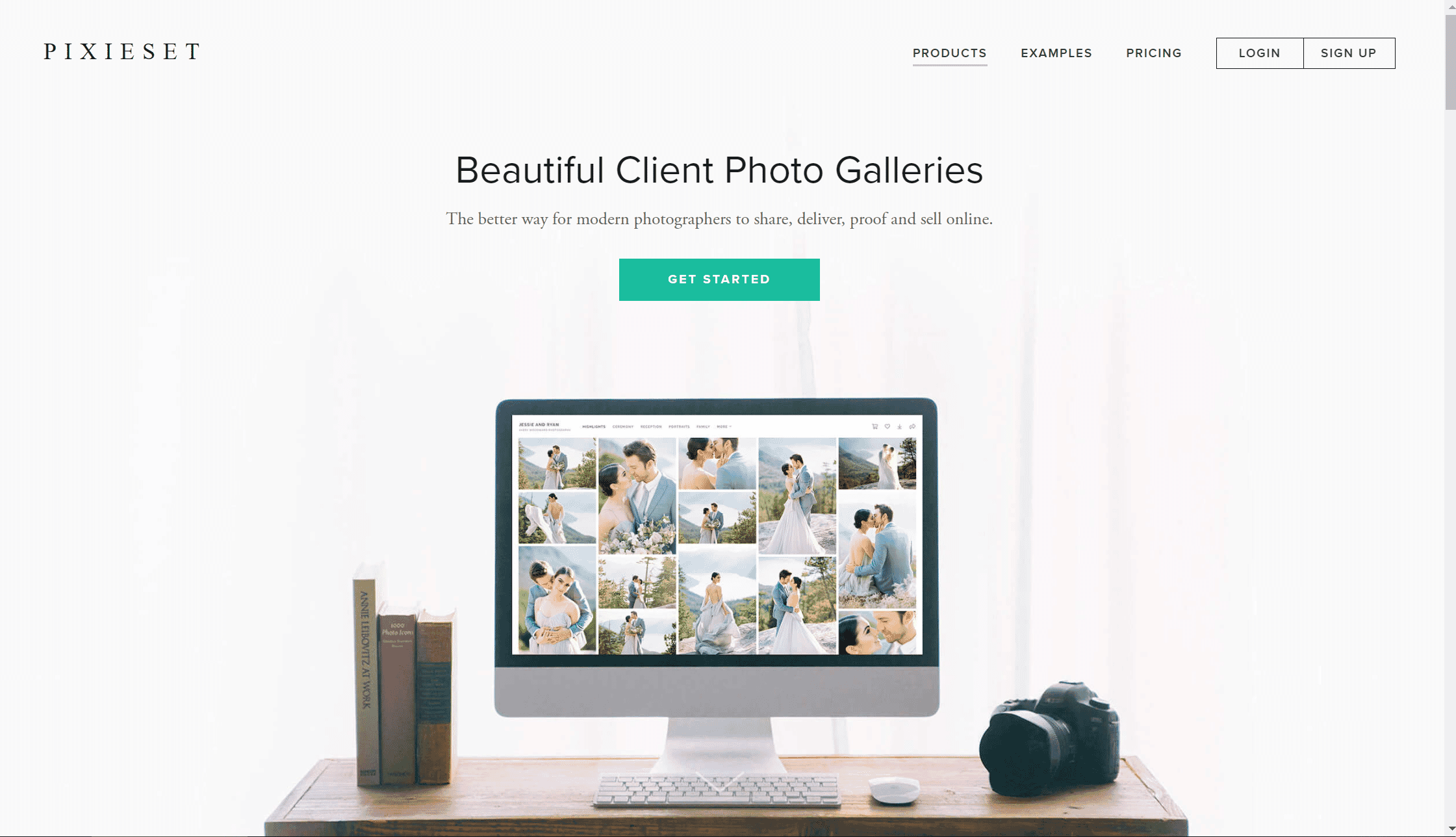 Information is easy to find, including pricing and an FAQ. Both offer several demo galleries in different designs to browse through and really get a feel for the service. Customer support is easy to reach as well (which I know through my own experiences of reaching out to customer service reps for various questions)!
Gallery Design
When perusing the sample galleries on both platforms, they were so similar that I actually forgot what website I was looking at! Although there are subtle differences, the general appearance is the same. Even the store cart and favorites list heart icons are relatively identical!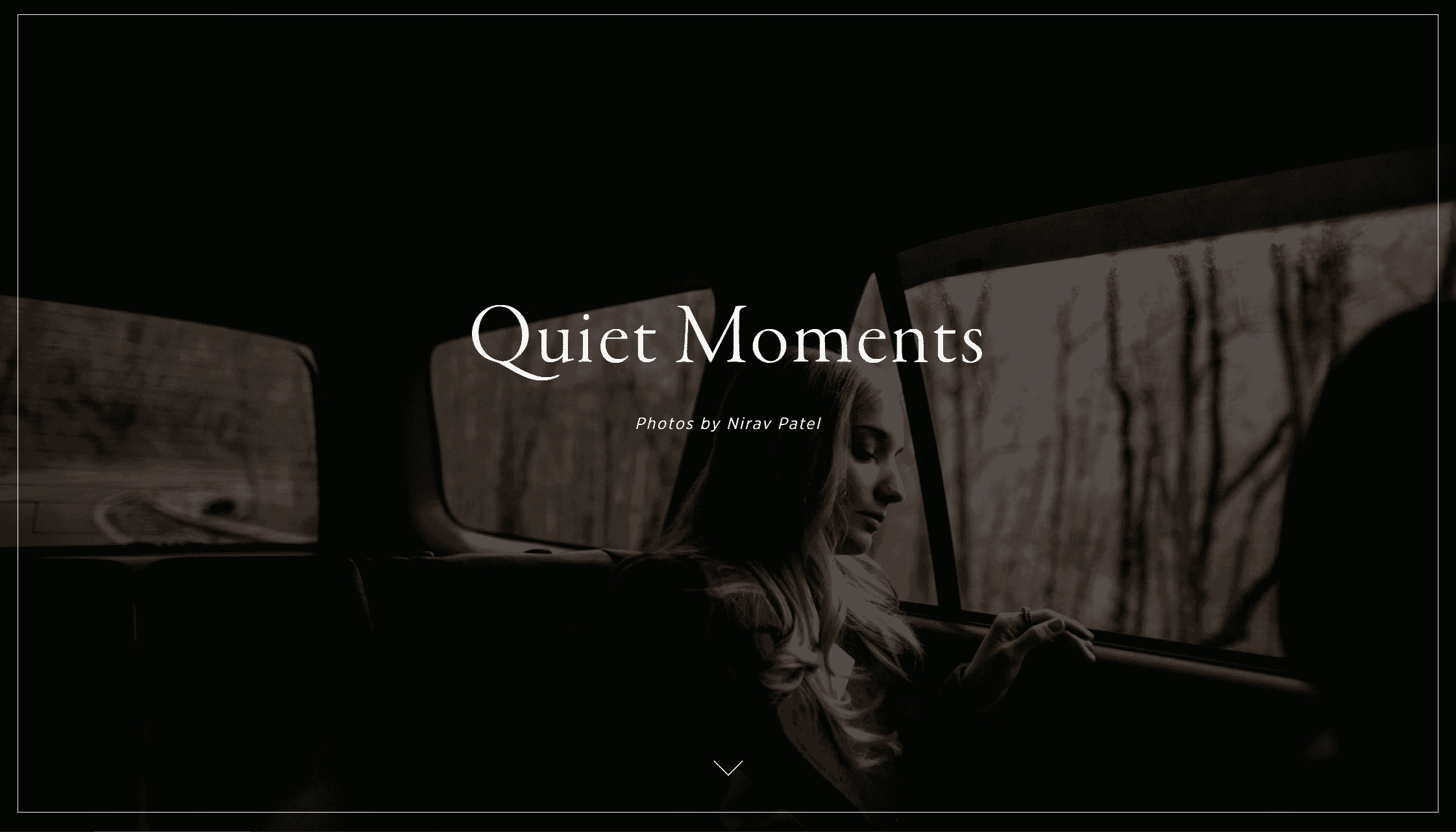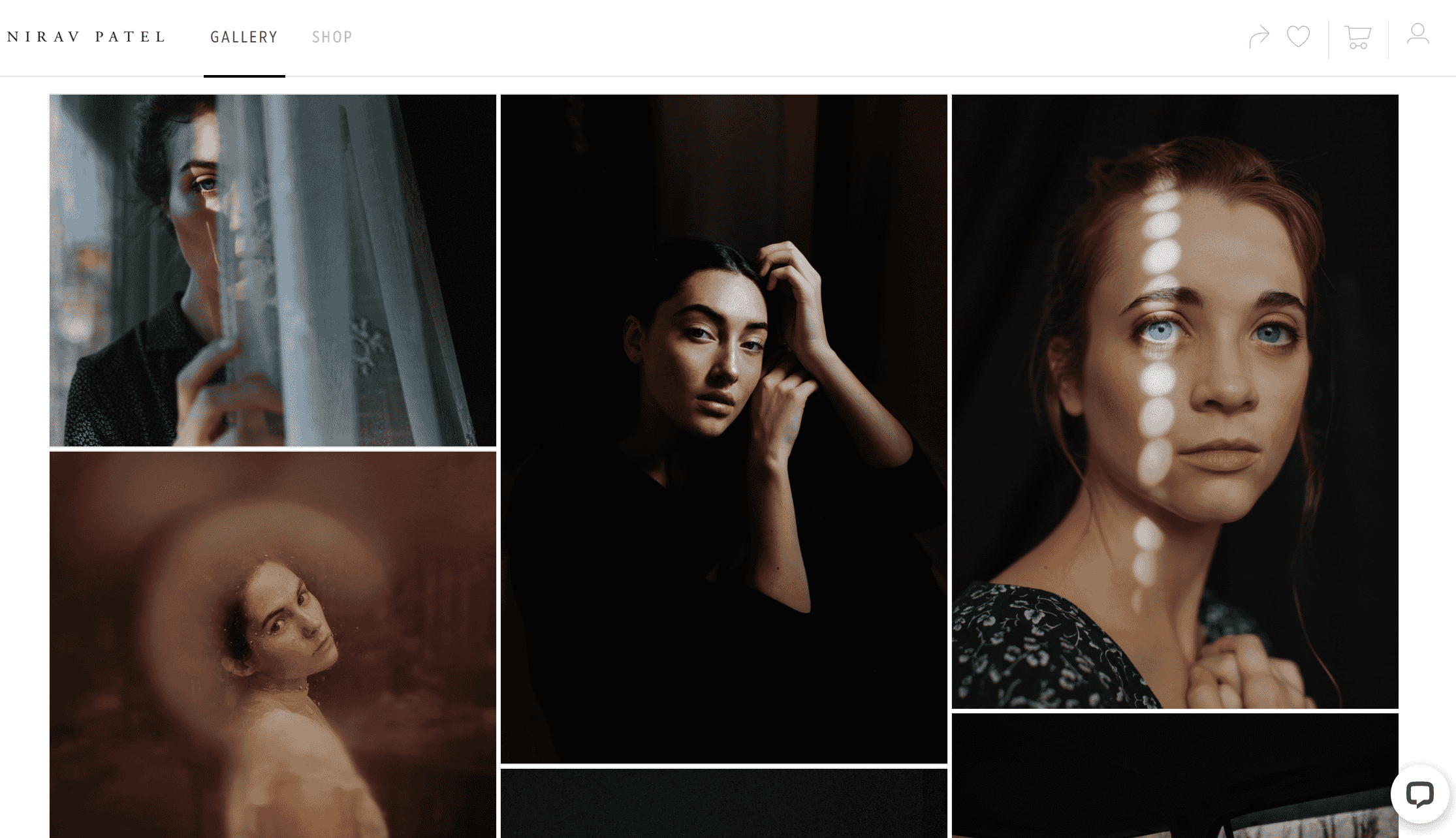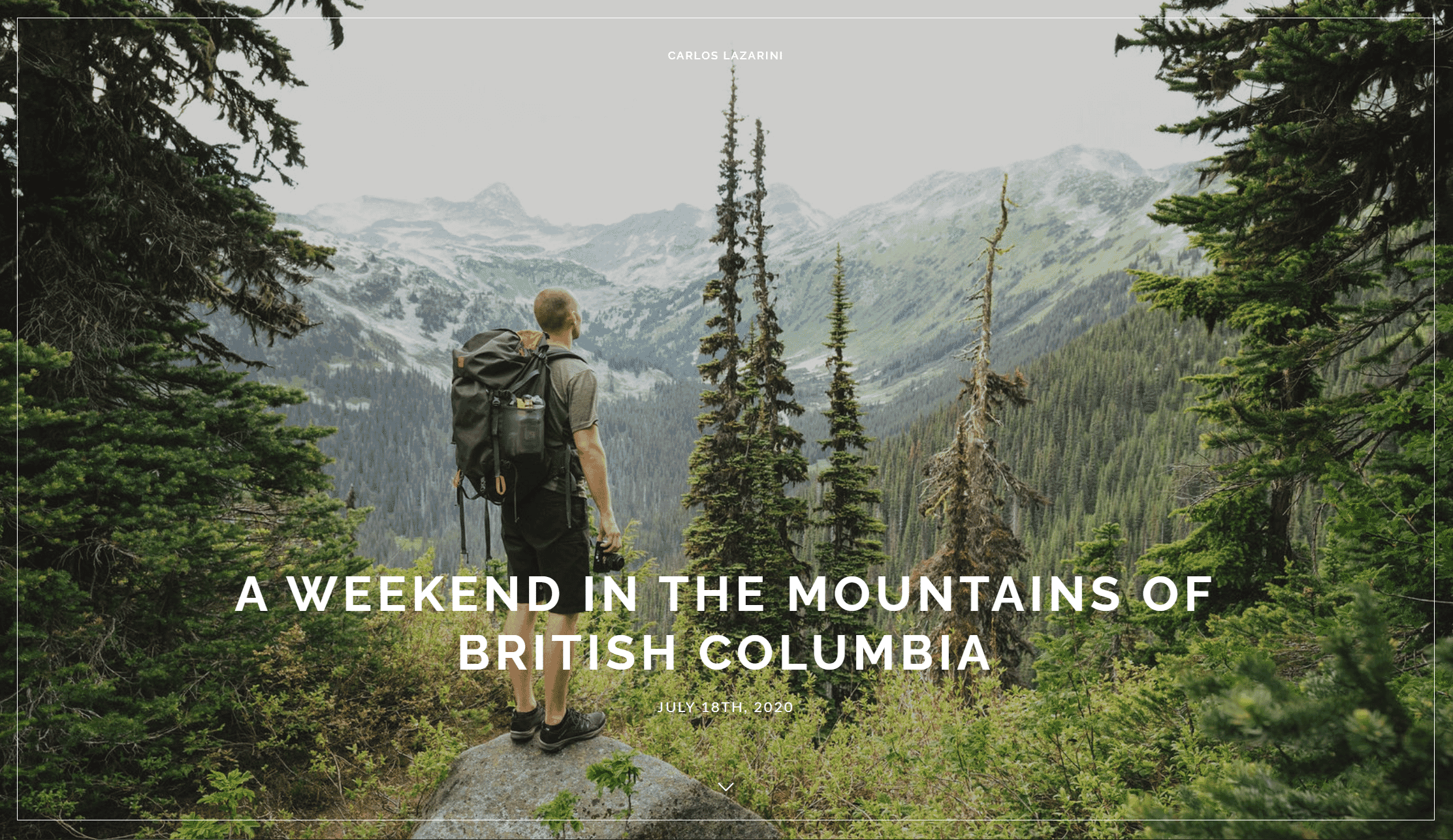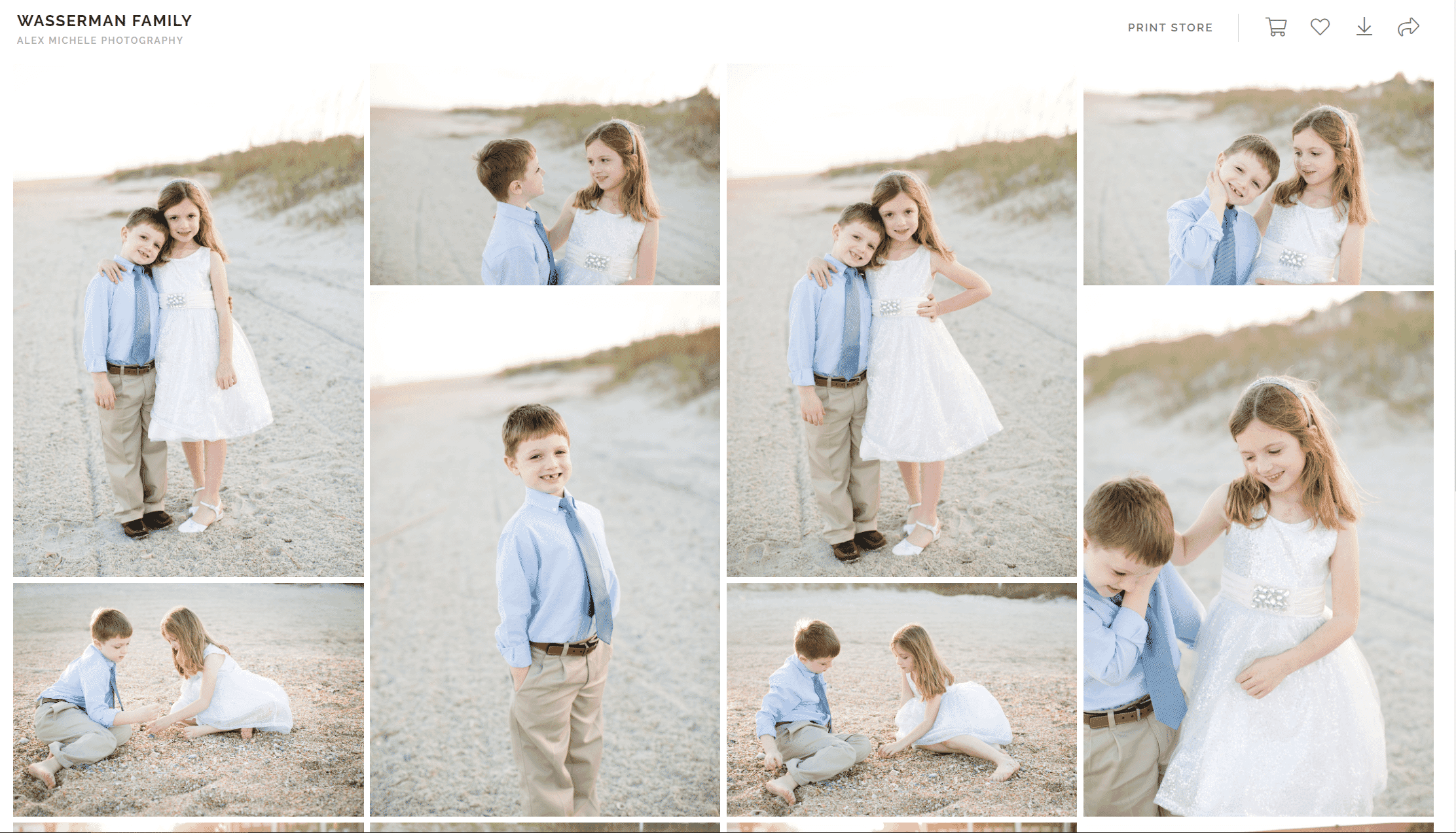 Crafted with elegance and simplicity in mind, both Pic Time and Pixieset focus on letting your client's photographs shine the most. Galleries start out with a cover image (a photograph you choose) and lead onto a collage-style display of photographs. Clients can then click on each image to view it larger and either add the image to their Favorites list or go to the store and pick out a product.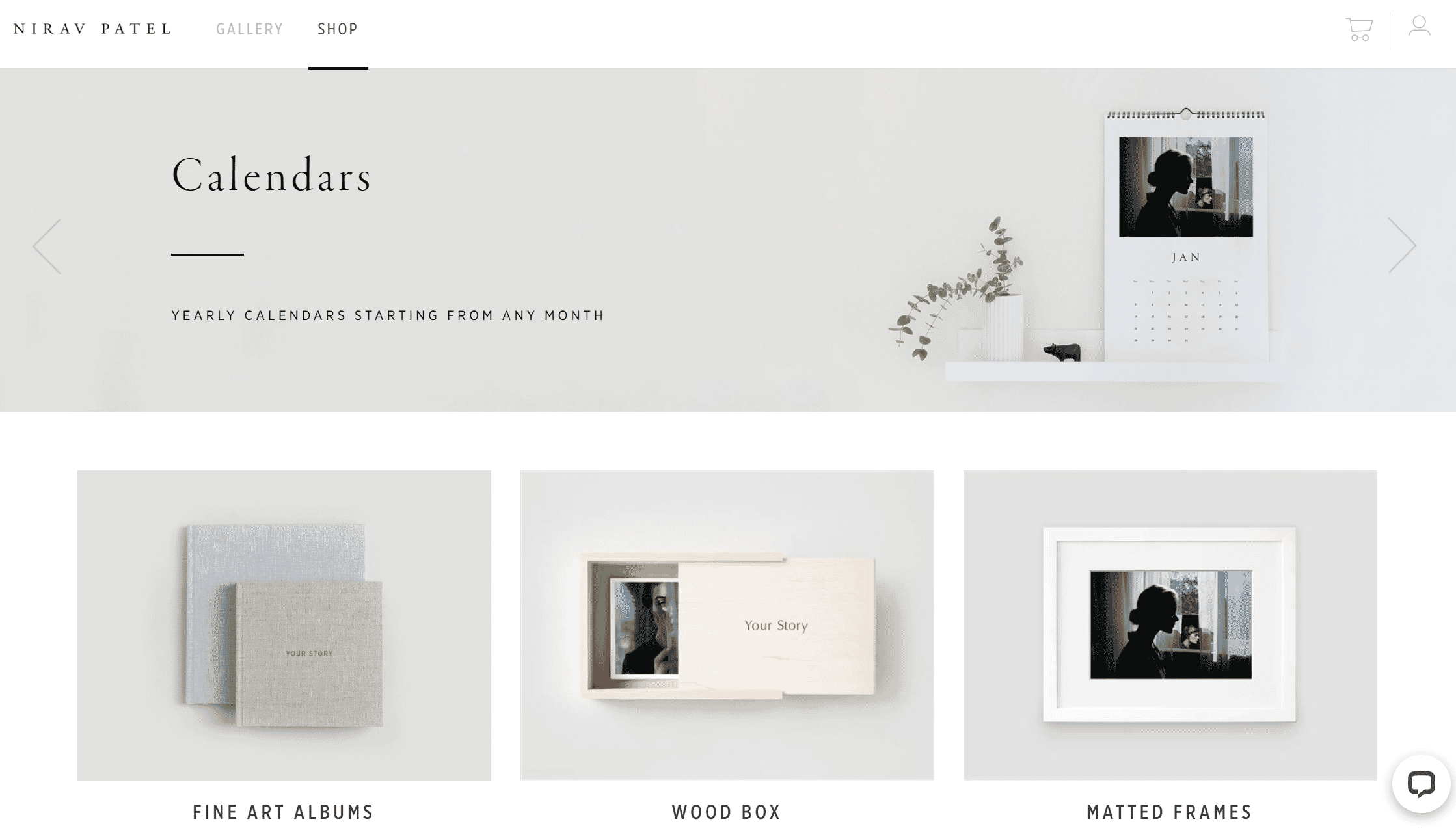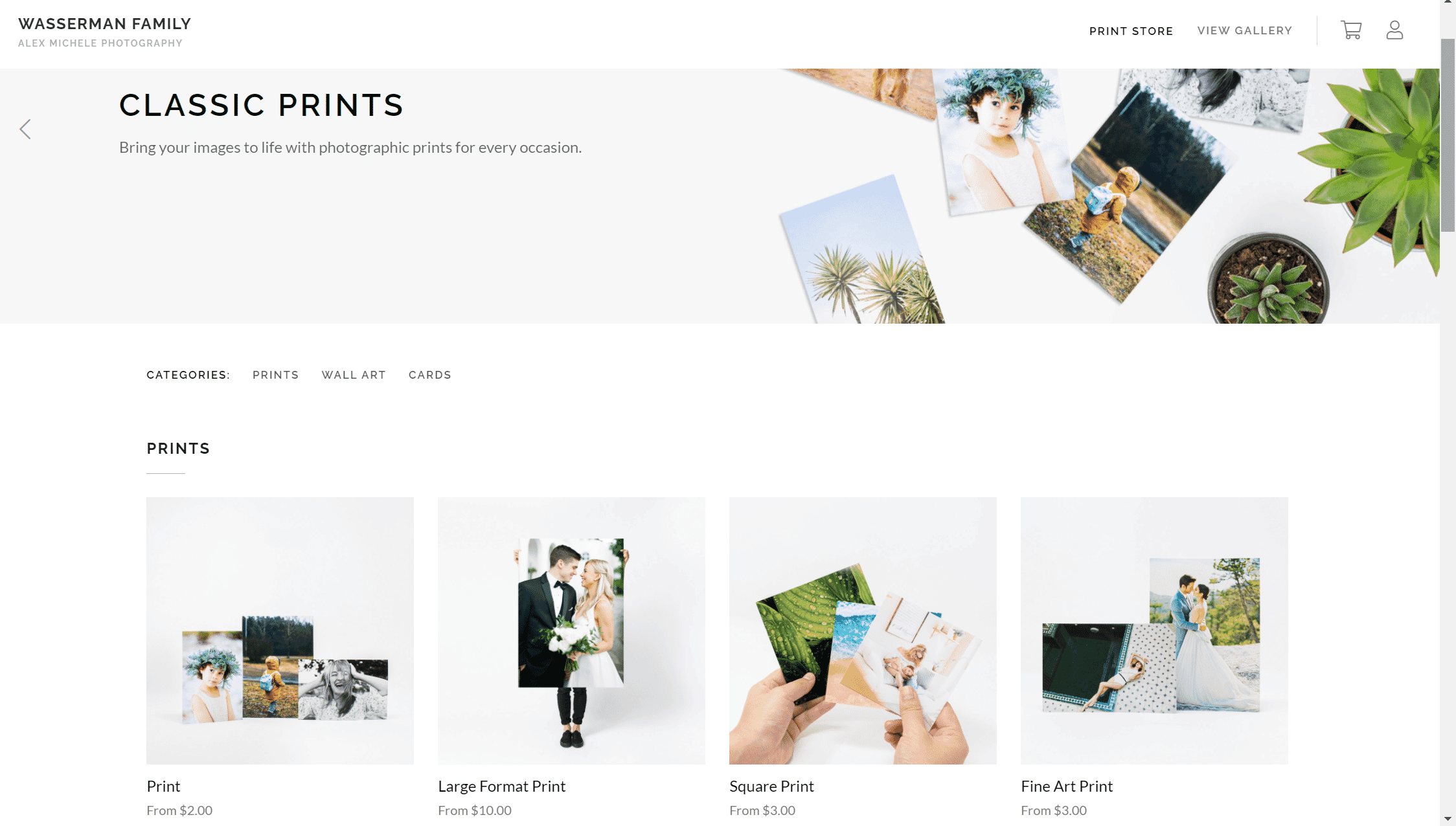 The store page itself is also extremely similar, making choosing products for your client fairly simple.
I appreciate the various cover image templates provided by both platforms, similar yet slightly different. Each one sets a specific mood and can be easily used as a part of your overall gallery branding. The actual gallery page itself can also be tweaked a bit, such as setting how images display.
However, modification is still fairly minimal on both gallery services – and I honestly don't mind that one bit. A client gallery should be simple. Anything that gets over-designed becomes less effective.
Features
Both services are packed full of features that are intended to make your photography business run smoother. You can use the gallery services as a proofing platform, storefront, IPS showcase, and so much more.
Both Pic Time and Pixieset have overlapping features, such as:
Limitless number of professional online galleries for clients
A beautiful way to send the gallery to your client through a custom email
Galleries can be made public or kept completely private, and the client can actually choose to make a gallery private
The ability for a client to create Favorites lists of the images
A simple back-end to manage the gallery
Beautiful storefronts that can be set to automatically fulfill with print lab integration, manual fulfillment, and easy online payment processors
Online storage for all of the images in your galleries
Analytics tracking
Both platforms circle all client correspondence and emails back to your personal website and/or storefront
Now, where things start to differ are in the details.
In recent years, Pixieset is aiming to be a one-stop-shop for all aspects of photography business by introducing websites and a studio manager feature. You can, essentially, run your entire photography business from one place. The website creates a landing page for your business while the studio manager handles invoicing, contracts, and the booking process. Pic Time does not have either of these (at this time anyways).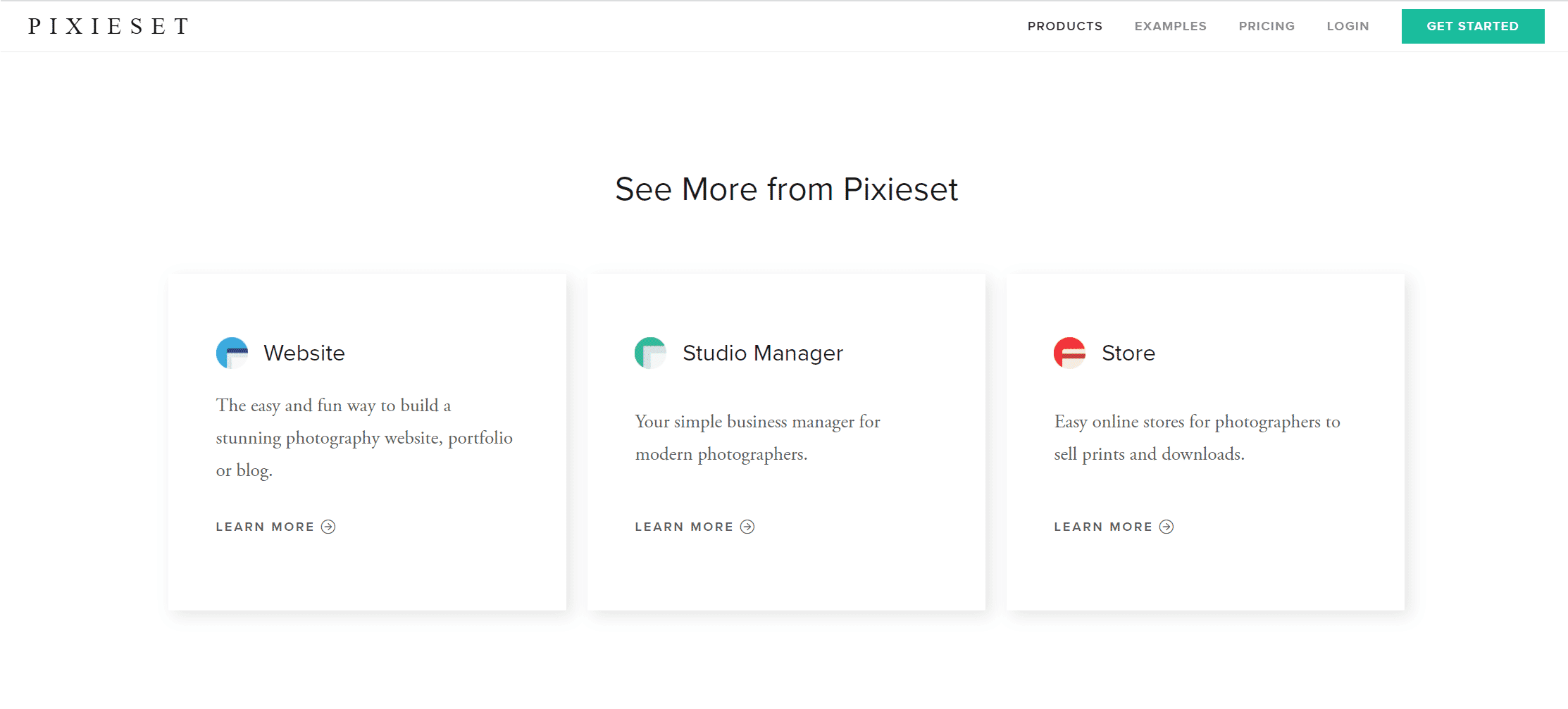 Pixieset also allows you to create a mobile app for each gallery, a new way to send photographs to your clients! This mobile app can be easily downloaded by the client and used to view, order, or create lists from the gallery. A nice touch my clients have really fancied.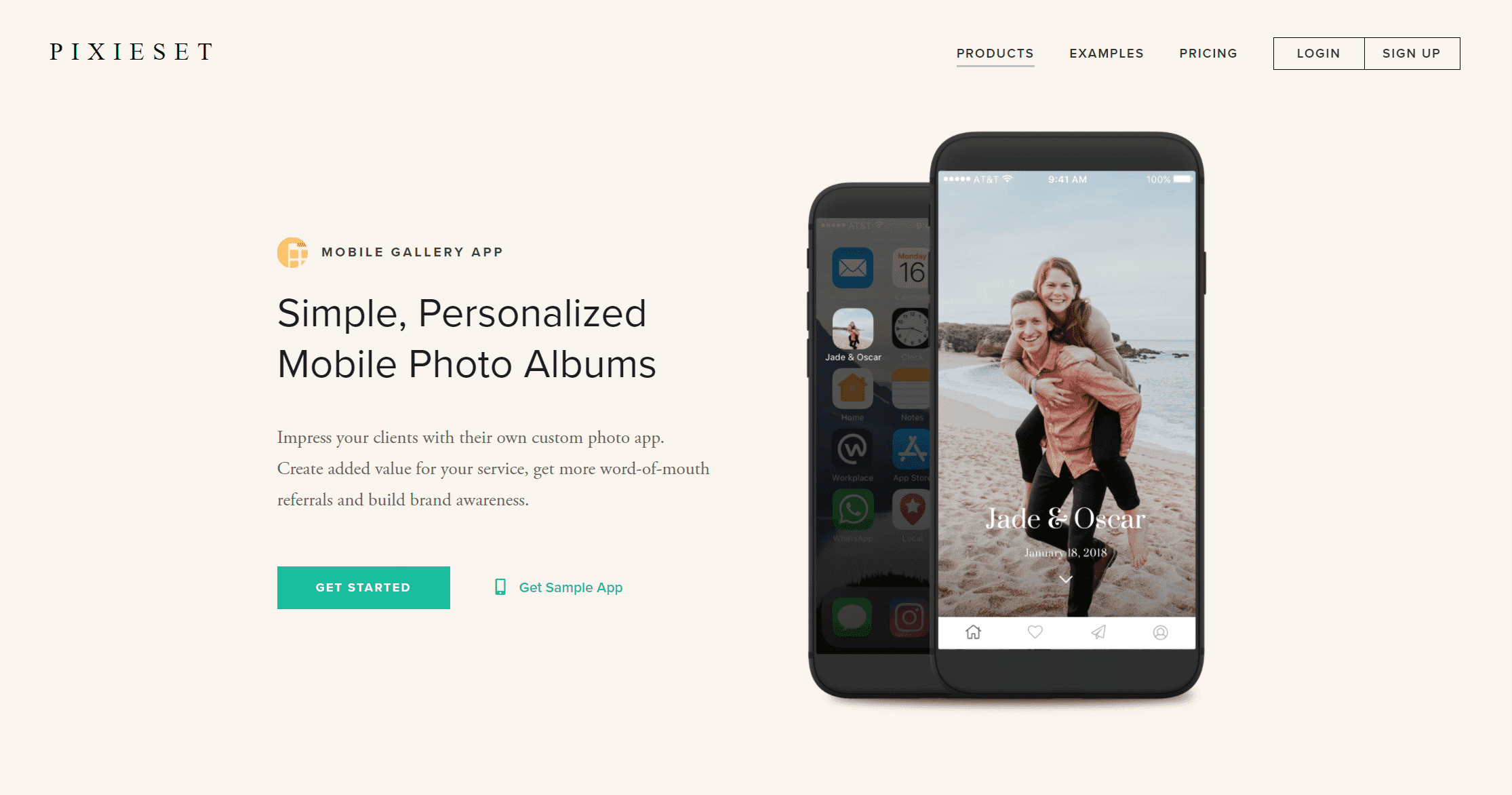 That being said, Pic Time focuses heavily on automating marketing that allows you to keep in touch with clients and receive passive income without manual effort. Pic Time even boasts right on their website that they offer "automated and custom marketing funnels based on proven strategies, easily attached to your galleries." This can be a really big plus for the working photographer that doesn't have time to do marketing by hand.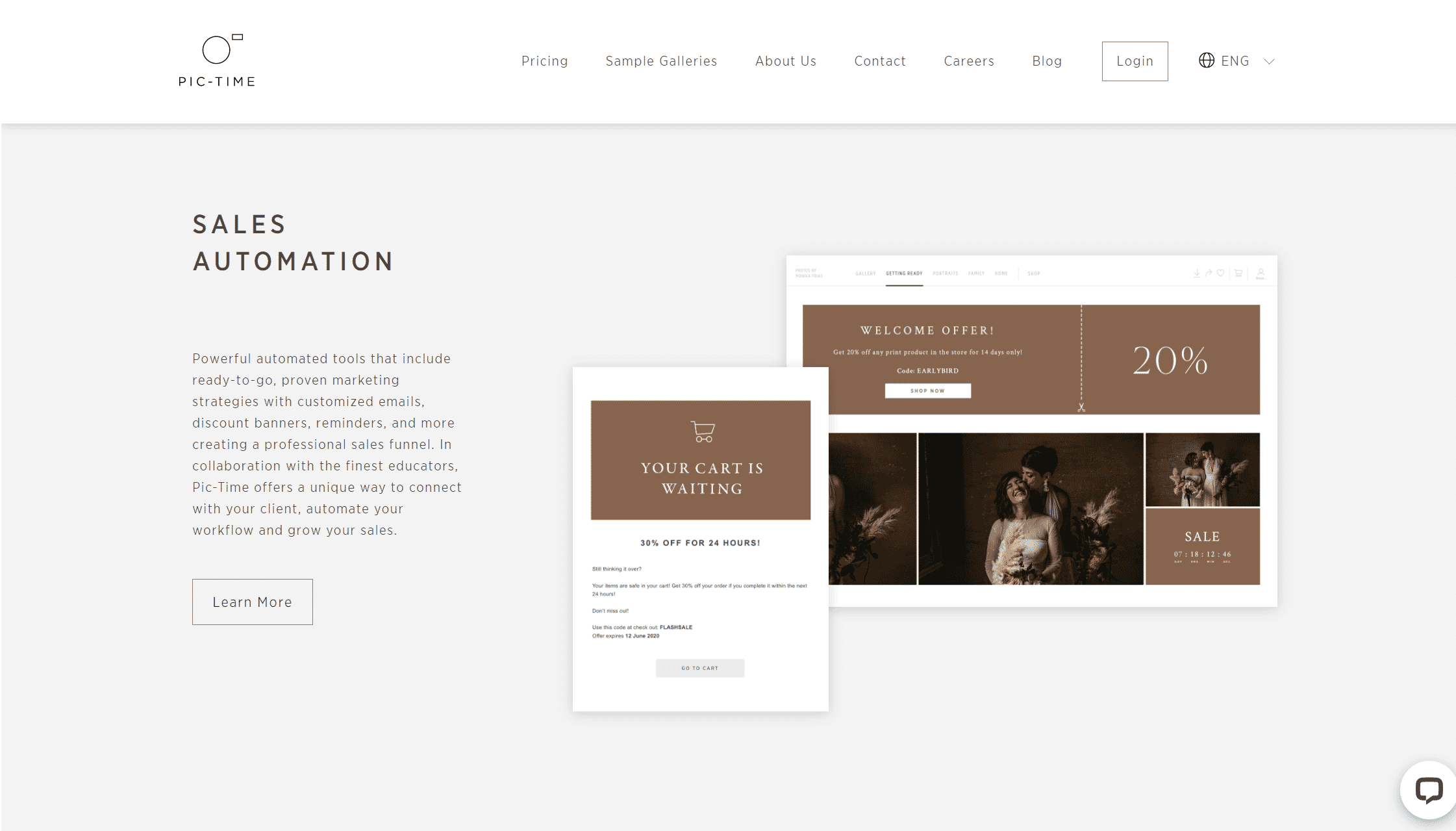 Pic Time also has automated workflows that allow clients to design their own products, which are then sent to any of their thirty print lab partners for printing. It essentially feels like you're just receiving a commission check! Although Pixieset has similar automation, it does not have this for albums and such products.
Ease of Use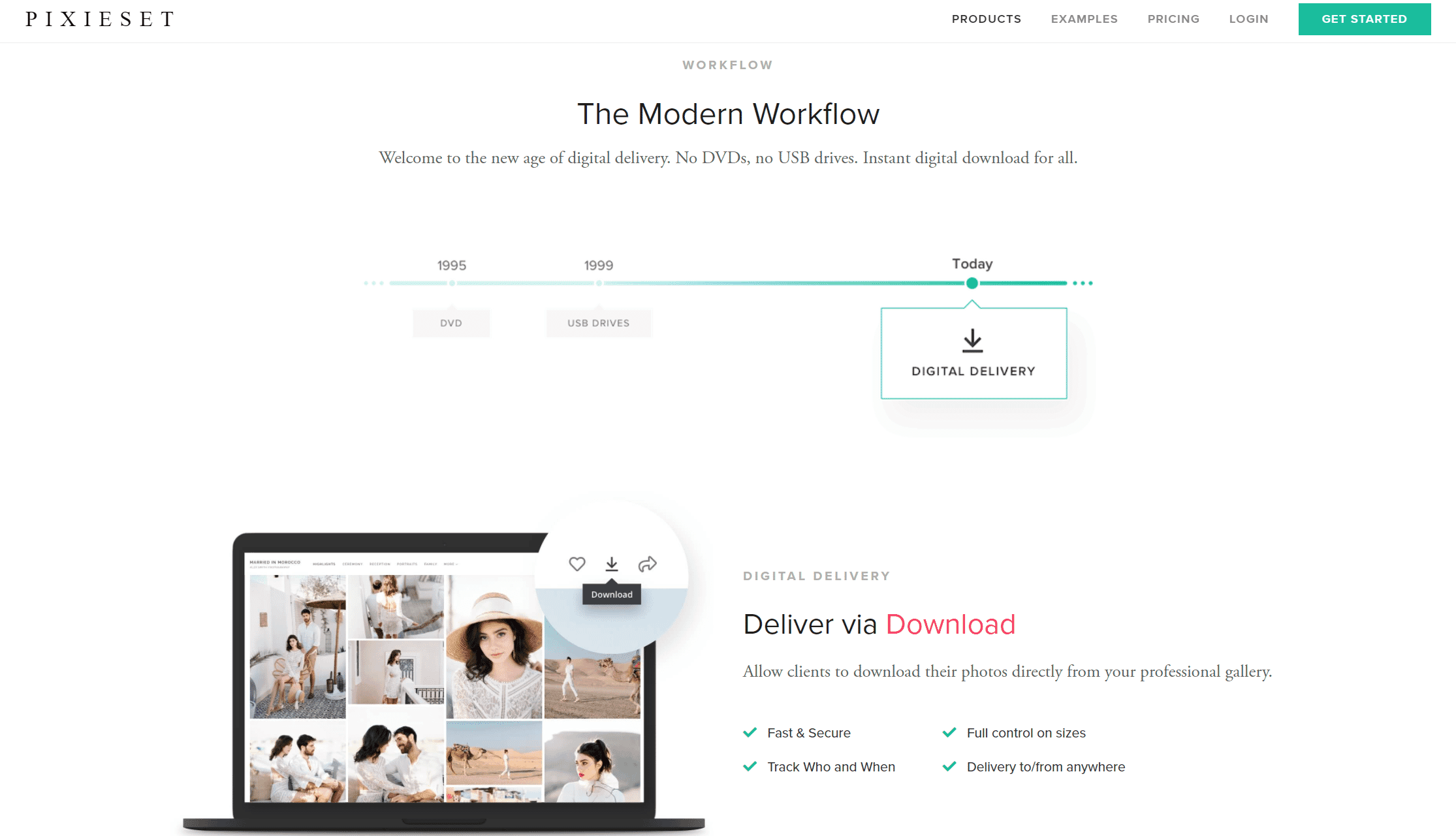 Both Pixieset and Pic Time really seem to focus on making life easy for the photographer, creating an interface that isn't difficult to set-up or navigate. Everything is incredibly straightforward. The back-end is so easy to navigate you definitely don't need to be tech savvy to handle this.
It's so simple on both platforms, in fact, that I don't even need to describe any of it in our review! From making galleries to fulfilling orders, there is no complexity: ease of use is a solid 10/10.
That being said, there are some hiccups on both ends that are worth mentioning (as nothing is perfect!).
The first being that Pic Time actually requires secondary software to upload bulk images, whereas Pixieset does not. Although this does speed things up a lot in Pic Time, it can be a nuisance to those who don't want to deal with the installation of yet another service to their computer.
Next, Pic Time's way of creating coupon codes for clients could probably use a bit of further explanation on Pic Time's side. It wasn't very clear whether the coupon code creation was correctly effective or not and required testing to double check. Pixieset is much simpler in this regard.
On Pixieset's side, if you're a photographer who sells albums, it can be difficult to use Pixieset as a platform for this. Client's can't really make or customize their albums, and this will basically require you to take album creation off-platform. Pic Time has a built-in photo album creator. This little hiccup might actually be a dealbreaker for wedding photographers who rely on album sales.
As a downside on both sides, if your client forgets to send their Favorites list to you, you will have no idea if they're updating the list or not. This is actually the only point of contention in my business that I have not been able to fix. I have clients that forget to click the "share with photographer" button and then I have no idea if their proofing selections are complete. I do wish I could receive notifications for list adjustments (maybe even just once a day) rather than just notifications for when a list is created, as this information is useful for both client galleries and event stores.
Pricing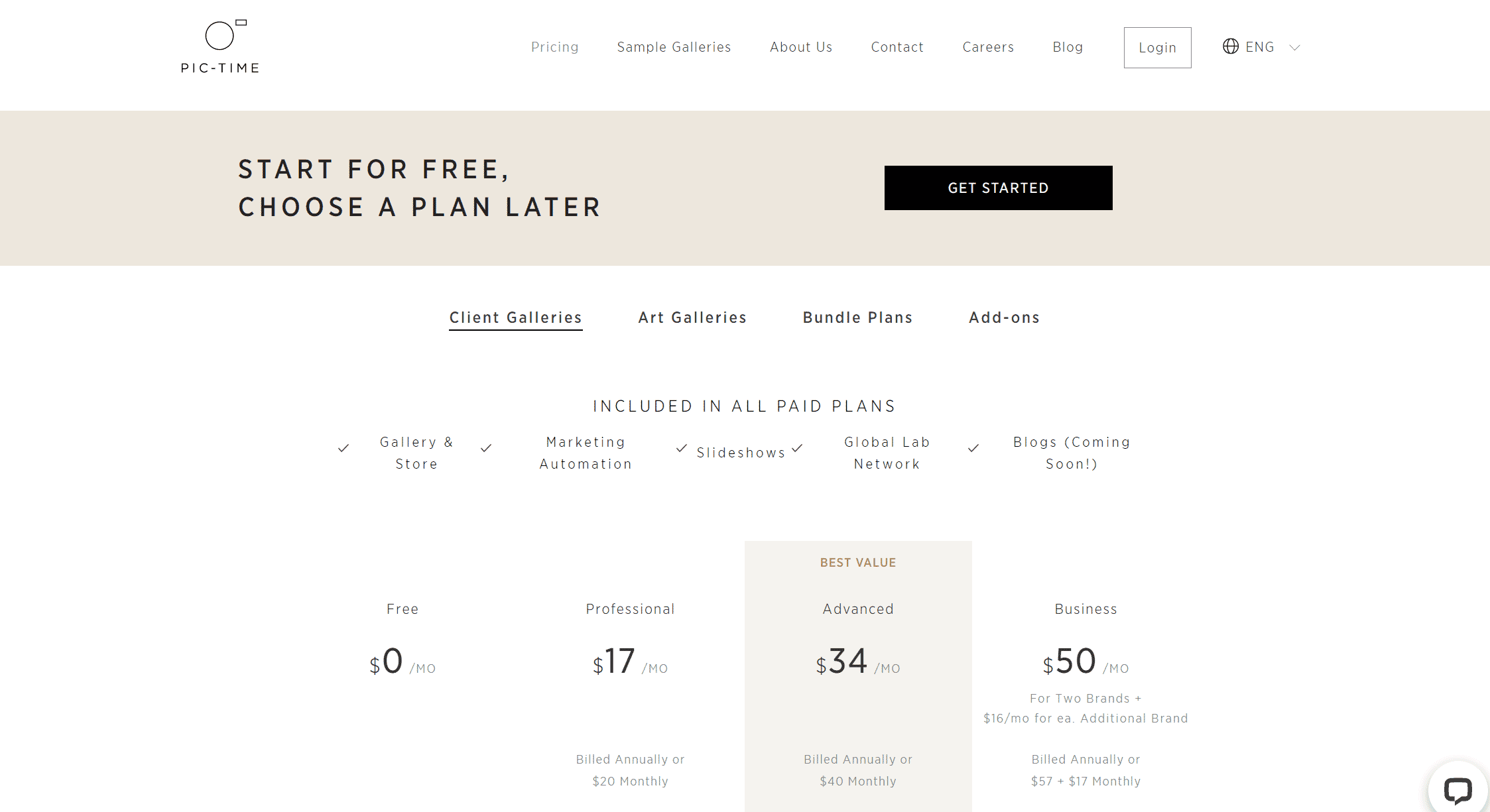 Both Pic Time and Pixieset have no-risk free versions to allow photographers to test out the services before committing to monthly or yearly payments. Each free account allows photographers to sell their work to clients, albeit at 15% commissions to the gallery host. This 15% fee is waived on all paid subscriptions!
Under 'free', Pic Time tends to offer a few more perks over Pixieset. Both services allow free users to create an unlimited number of galleries, take online payments, use integrated print labs, upload via a Lightroom plug-in, and a few more nifty perks.
However, where Pixieset stops at these perks, Pic Time continues forth with allowing free users the ability to use their built-in marketing automation, 20 GB of image storage (versus Pixieset's 10 GB), testimonials, portfolio pages, gallery backups, and so much more.
On the paid versions, both platforms offer nearly a hundred different benefits and features, all useful for working professionals. In regard to the cost itself, Pic Time and Pixieset are fairly equitable. The storage amount is relatively the same, with the higher price points equaling unlimited image storage.
Pic Time only has three payment tiers; Professional ($17 – $20 per month), Advanced ($34 – $40), and Business ($50 – $57+).
Pixieset has five tiers; Basic ($8 – $10), Plus ($16 – $20), Pro ($24 – $30), Ultimate ($34 – $40), and The Suite (price varies).
By a tiny margin, Pixieset is less expensive than Pic Time.
Bonus: Quick Tips for Using an Online Gallery
As Pic Time and Pixieset are (in my eyes) the two best choices for online galleries, I wanted to throw together a few quick tips for using either service effectively. Through my many years of having Pixieset as a loyal gallery companion, I worked out a few kinks on the photographer side of things.
1. Don't Feel Pressed to Finish Everything At Once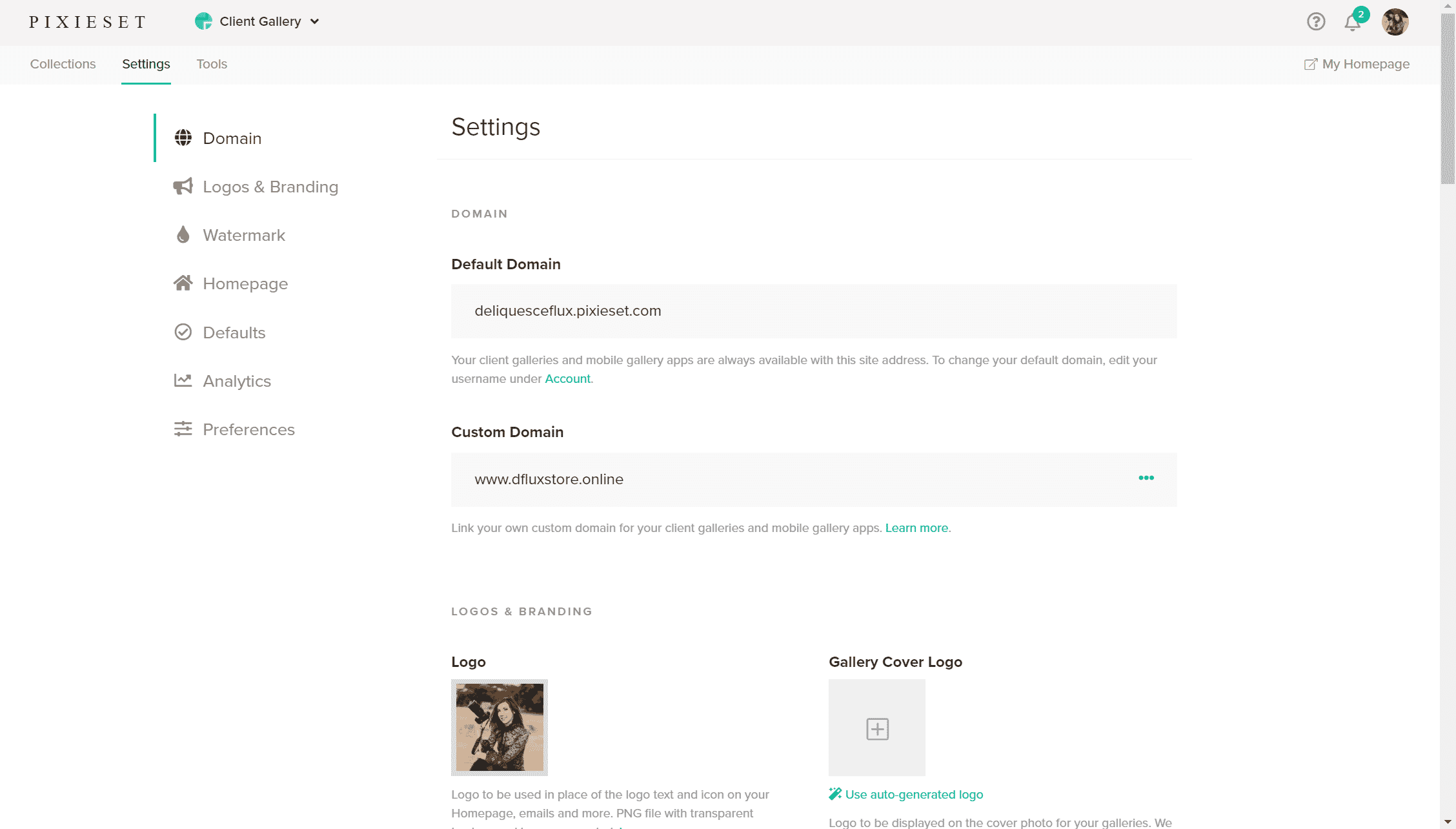 Adding a new facet to your business can be overwhelming, and each new branch can require time commitment to fill out all of the information and add an effective design. My advice? Don't feel pressured to get it all done at once!
Start using the gallery, and fill everything in as you go. It took me about four or five months to have my online galleries match my website perfectly because as a full-time photographer, I simply didn't have the spare time to play with all of the customization aspects in one go.
2. Use the Platform as More Than Just a Store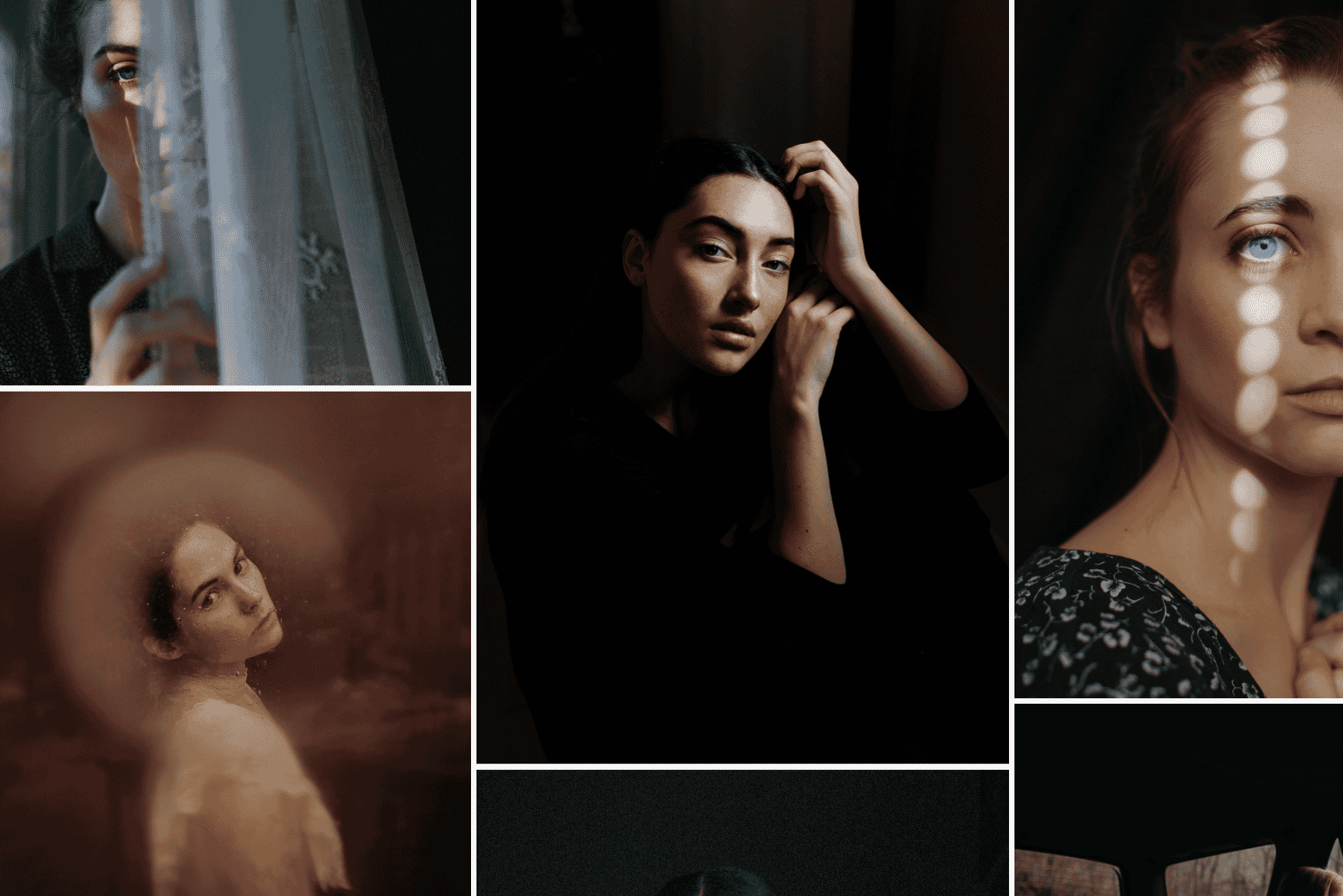 I use Pixieset as a proofing structure as well as an online store. In fact, the online store portion only applies to the events I capture – the rest of it is just a proofing website to allow my clients to decide which images they want me to work some editing magic on.
Because of the inclusion of the Favorites List, you can easily have your clients select the images and you can synchronize their collections with your image catalog.
I've even seen some photographers use both gallery services as a portfolio as well, which looks beautiful.
3. Give Your Clients a Little Tutorial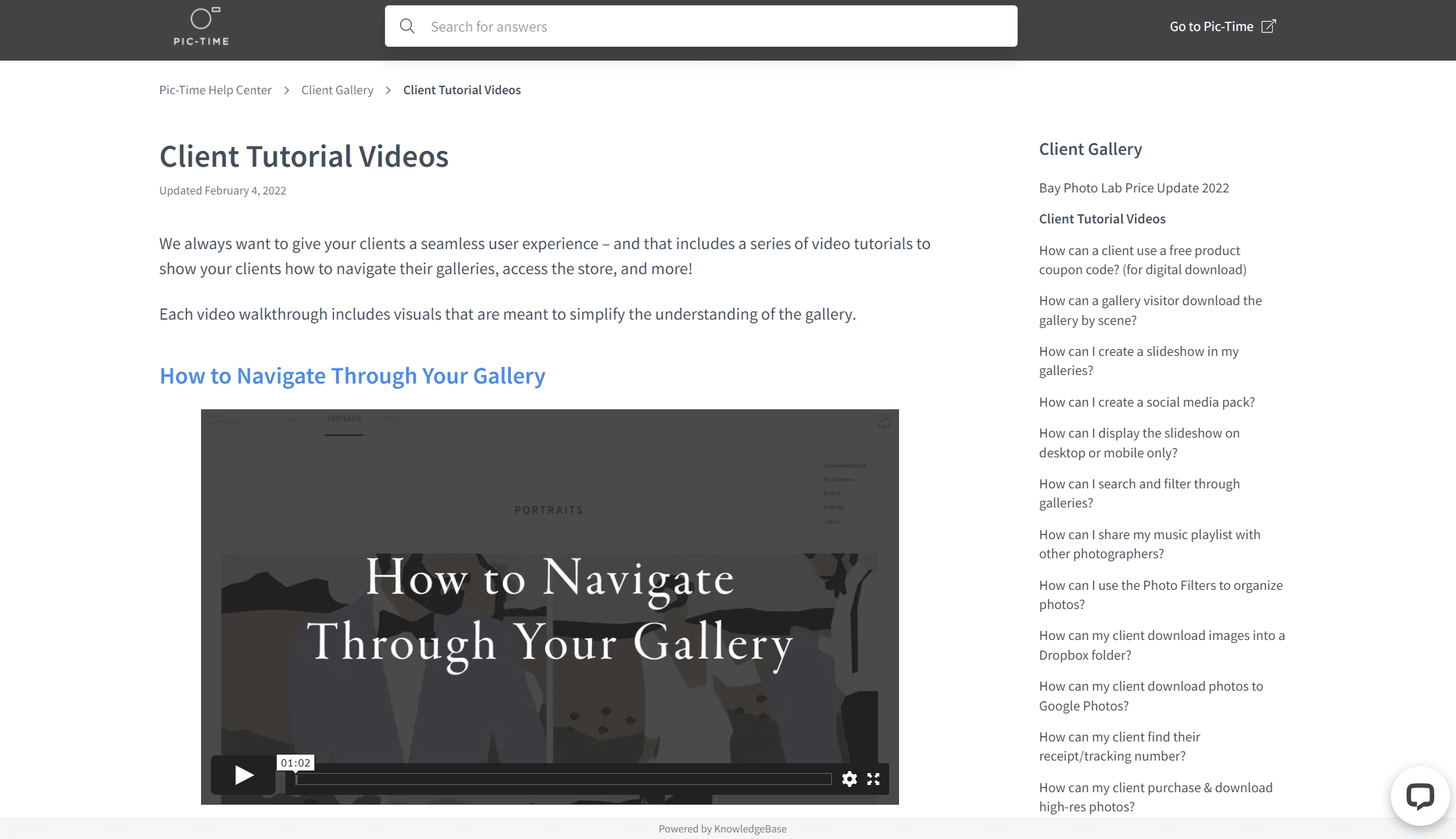 Not everyone you work with is going to be super tech / computer / internet savvy, so offer a little rundown on how the gallery works. When I email the gallery to my client, I use the text box to educate them on the gallery's use.
As well, Pixieset allows you to turn on a short tutorial for first-time users and Pic Time has tutorial videos you can readily download to share with your client.
4. Check-In with Favorites Lists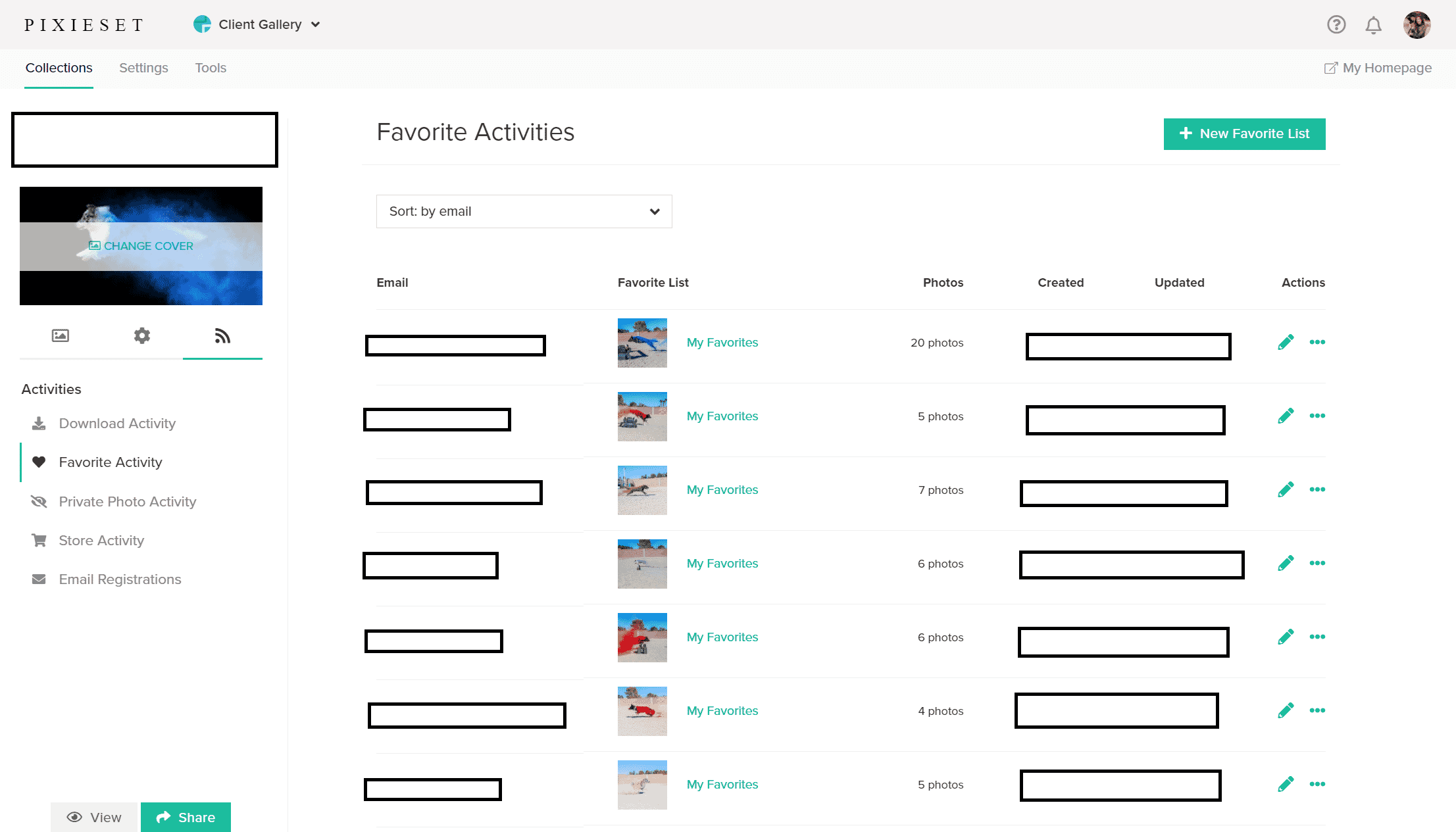 If you do event photography like me, you might see some of the attendees making Favorites lists but not yet ordering anything. My rule is to check in with all of the non-ordered lists about two to four weeks after the event to see if any of the potential clients have questions, comments, or maybe want to seek your best advice on what to order! Don't leave money on the table in a successful business.
5. Make Use of the Lightroom Plugin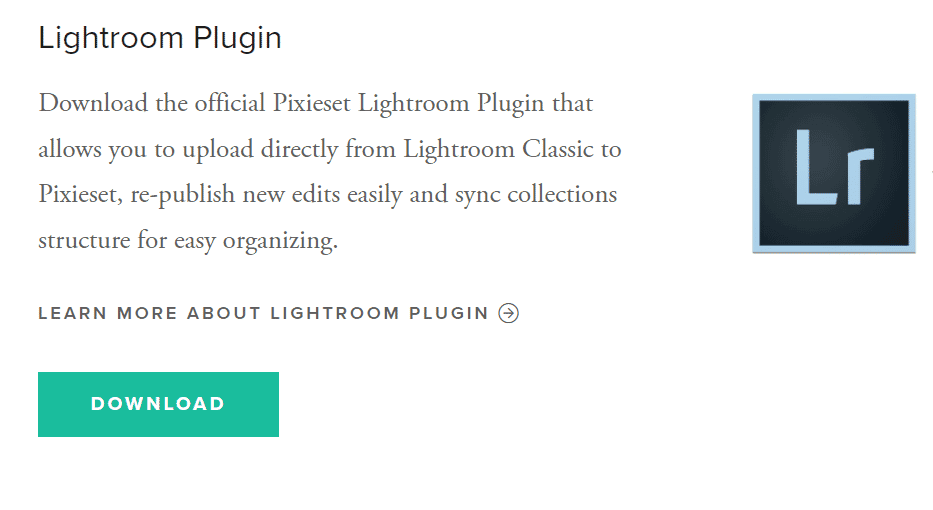 Both Pic Time and Pixieset have Lightroom plugins that allow you to upload and organize galleries through the industry-standard Adobe software. Use it! This is actually how I get my galleries uploaded so quickly and it requires barely any manual effort.
I make the gallery, make the categories, and just click "Publish". While I am off at a different photo shoot, my previous shoot's gallery is well on its way to being uploaded!
Which Online Gallery Is Best for You?
As mentioned in the beginning, I do use Pixieset myself for my photography business. But, just because I favored this platform does not mean it's the best one for you and your imaging endeavors! The right platform is one that fits into what kind of business you run.
For me, the reason I went with Pixieset is because I utilize a lot of their other service offerings, such as the website (I used it to create a Client Experience Page) and the studio manager. I liked the one-stop-shop and it made life easy for me. I prefer to handle all physical orders with my clients intimately off-platform as my business structure has us work together to create the prints, so the lack of album automation here didn't impact me. I don't sell many prints, I'm a shoot and burn photographer.
If you're a wedding or event photographer that relies heavily on products that require designing, such as albums, this would absolutely be a dealbreaker for you I am sure! If you do IPS sales or are just very print and product oriented in your business structure, I can also see much favoritism towards Pic Time for their many automated marketing integrations. This can free up a lot of time on your end!