Want to know how to become a sports photographer?
You're in the right place.
In this article, I'm going to share everything you need to know about making it as a sports shooter – from advice about getting started to essential sports photography gear to camera settings and more.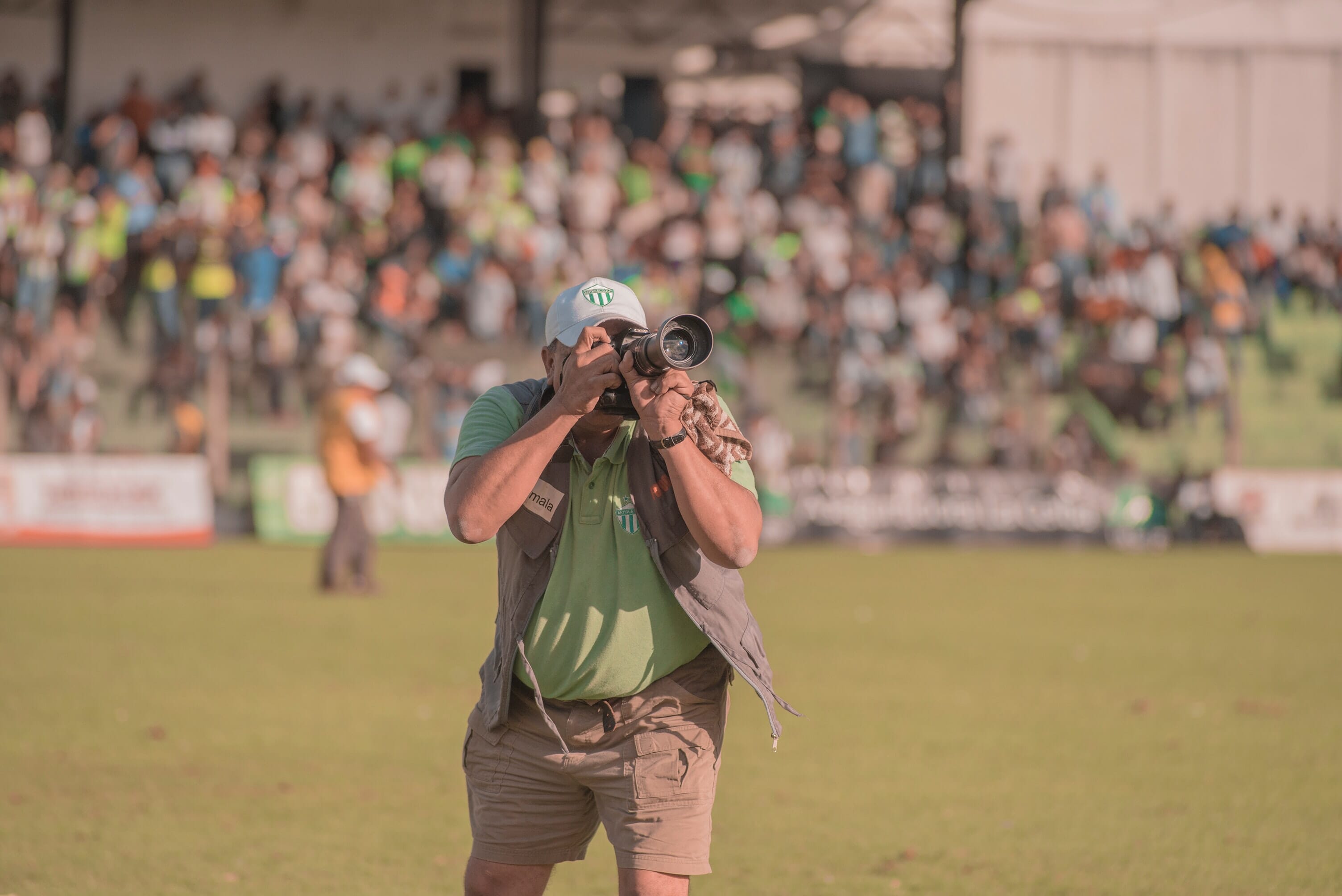 So if you're ready to jumpstart your sports photography career, then let's get started.
When you buy through links on our site, we may earn a commission at no cost to you. We evaluate products independently. Commissions do not affect our evaluations.
Step 1: Learn to Use Your Camera (Even in High-Pressure Situations)
Sports photography starts with complete control over your camera.
In other words: You need to be able to operate your camera fast (and ideally without looking).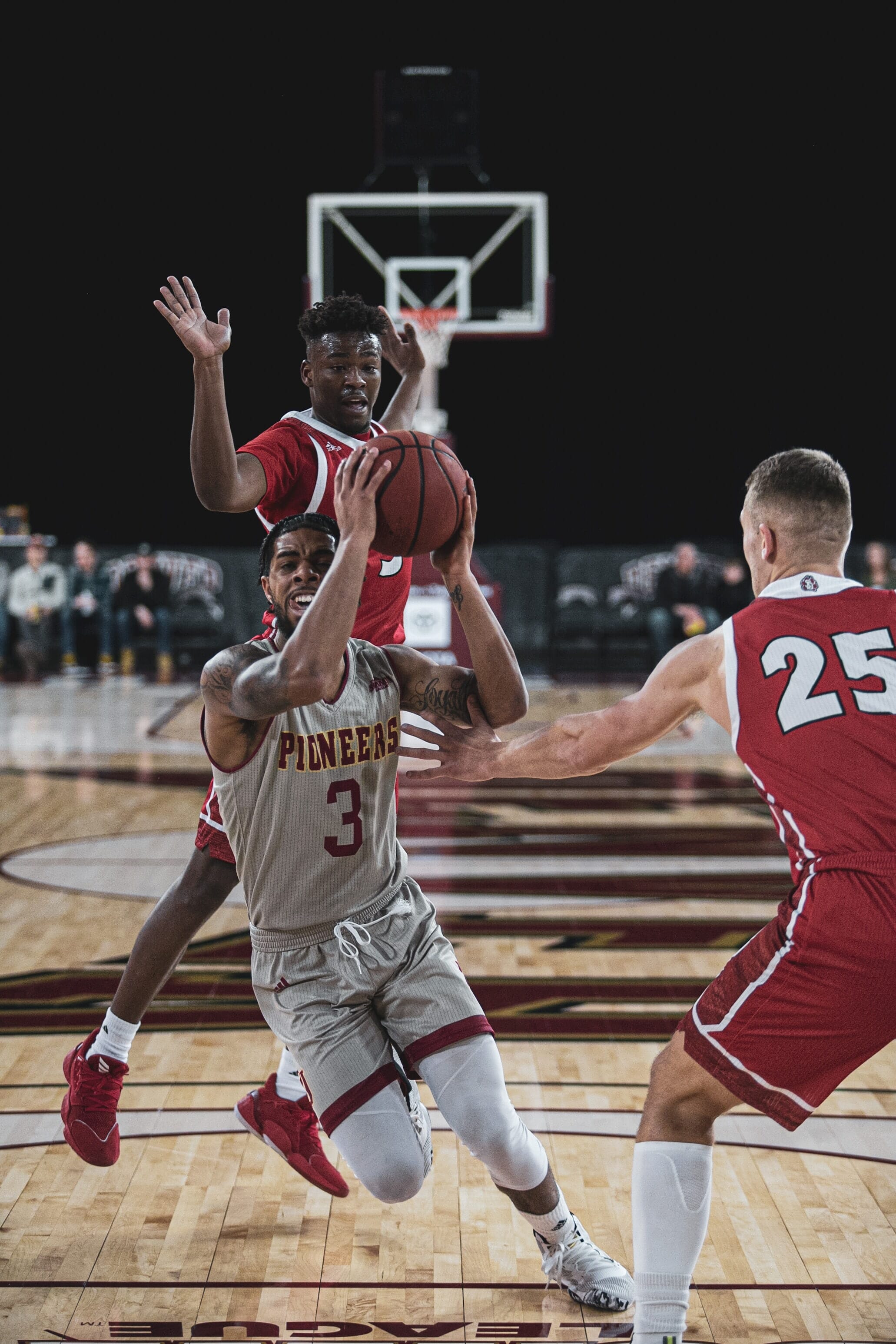 I recommend you start by reading your camera manual. Familiarize yourself with every camera button and dial. Set up your menus so that you can access key settings quickly (and pay special attention to your autofocus settings, because these are an essential part of a sports photographer's toolkit).
Practice switching your camera on, changing your aperture, shutter speed, and ISO, adjusting the autofocus, then setting everything back to normal. Rinse and repeat.
Then, once you can confidently operate every camera button, try practicing some more – but this time, do it blindfolded and with a timer.
(Yes, you read that right! If you can operate your camera while blindfolded, you won't freeze up when faced with a once-in-a-lifetime moment!)
By the way, learning to use your camera isn't just about understanding the settings. You also need to know how to apply them. So make sure you have a working understanding of aperture, shutter speed, ISO, exposure, and different autofocus modes at the very least.
I'd also recommend you look at the work of other sports photographers. And ask yourself: How did they achieve a particular look? What settings did they likely use? How did they manage to create such a cool effect?
That way, you can develop some useful sports photography techniques – before you ever set foot onto the field. It'll cut down substantially on your learning curve.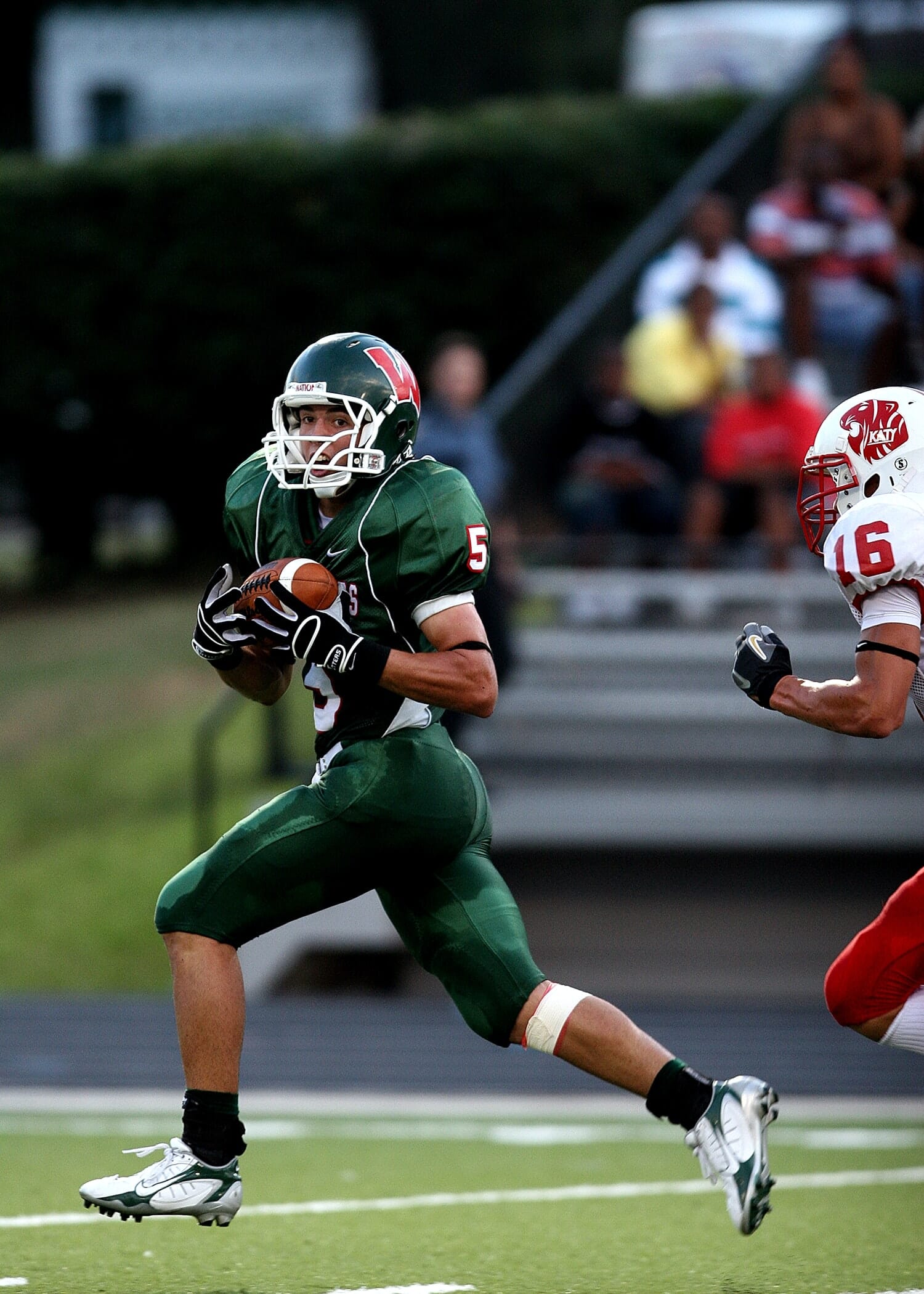 Step 2: Understand the Rules of Your Favorite Sports
Sports photography is all about knowledge.
And knowing your camera (as discussed in the previous step) is only half the battle.
Because you also need to know the ins-and-outs of sports. You need to know what's going to happen, when it's going to happen, and where it's going to happen – so that you can be ready with your camera to capture the perfect moment.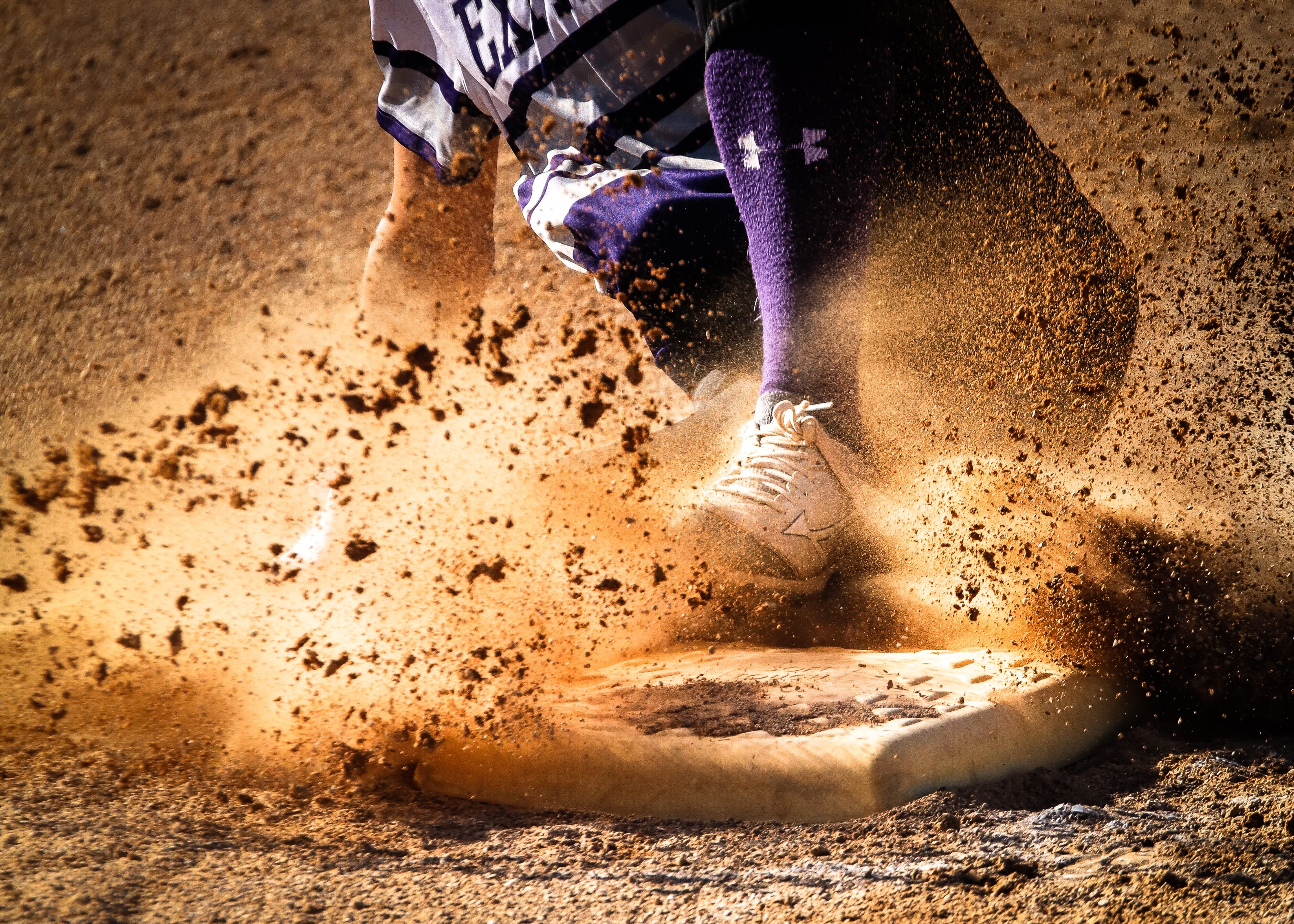 You don't need to learn the rules of every sport imaginable. But I'd recommend really delving into a sport or two (or three). Make sure you know everything there is to know about the rules. If you're motivated, you can also start to learn about key local players; then, when you do get the chance to photograph them, you'll know exactly what they're going to do before they ever do it.
Got it?
Step 3: Practice Sports Photography Nonstop
If you're serious about becoming a sports photographer, the next step is to practice like crazy.
Because at this point, you know your camera. And you know plenty of rules. But you need to be able to put it all together; you need to be able to combine settings and sports knowledge so you can capture jaw-dropping shots.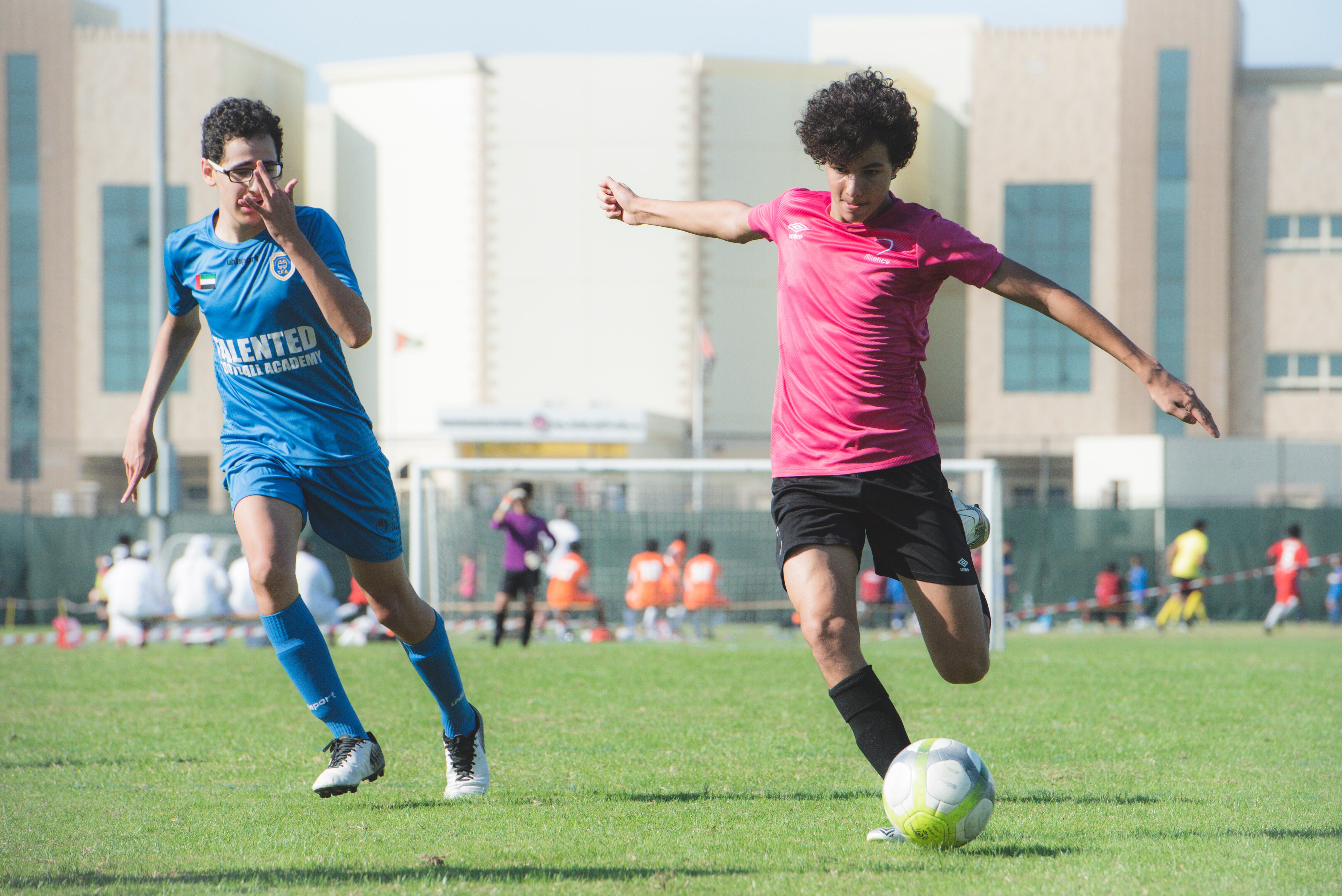 Plus, sports photography does require a good deal of muscle memory and reflexes. Shooting fast-moving subjects, even with the best camera gear, is not easy. You're going to struggle a lot at first, but the key is to keep practicing. You'll get it eventually, even if it takes a few days (or weeks, or months).
You're probably wondering:
Where should you practice?
Well, you can start by trying to photograph random moving subjects, such as birds, squirrels, passersby, etc. But this is only going to take you so far, which is why I'd recommend going to local sports games with your camera.
Note that the games don't have to be high-level, and they don't have to be glamorous. You can photograph high-school sports, for instance. You can photograph middle-school sports. You can even photograph adult rec league games.
(Of course, seek permission first, especially if you plan to shoot near the field. Causing problems is not a great way to start your career as a sports photographer!)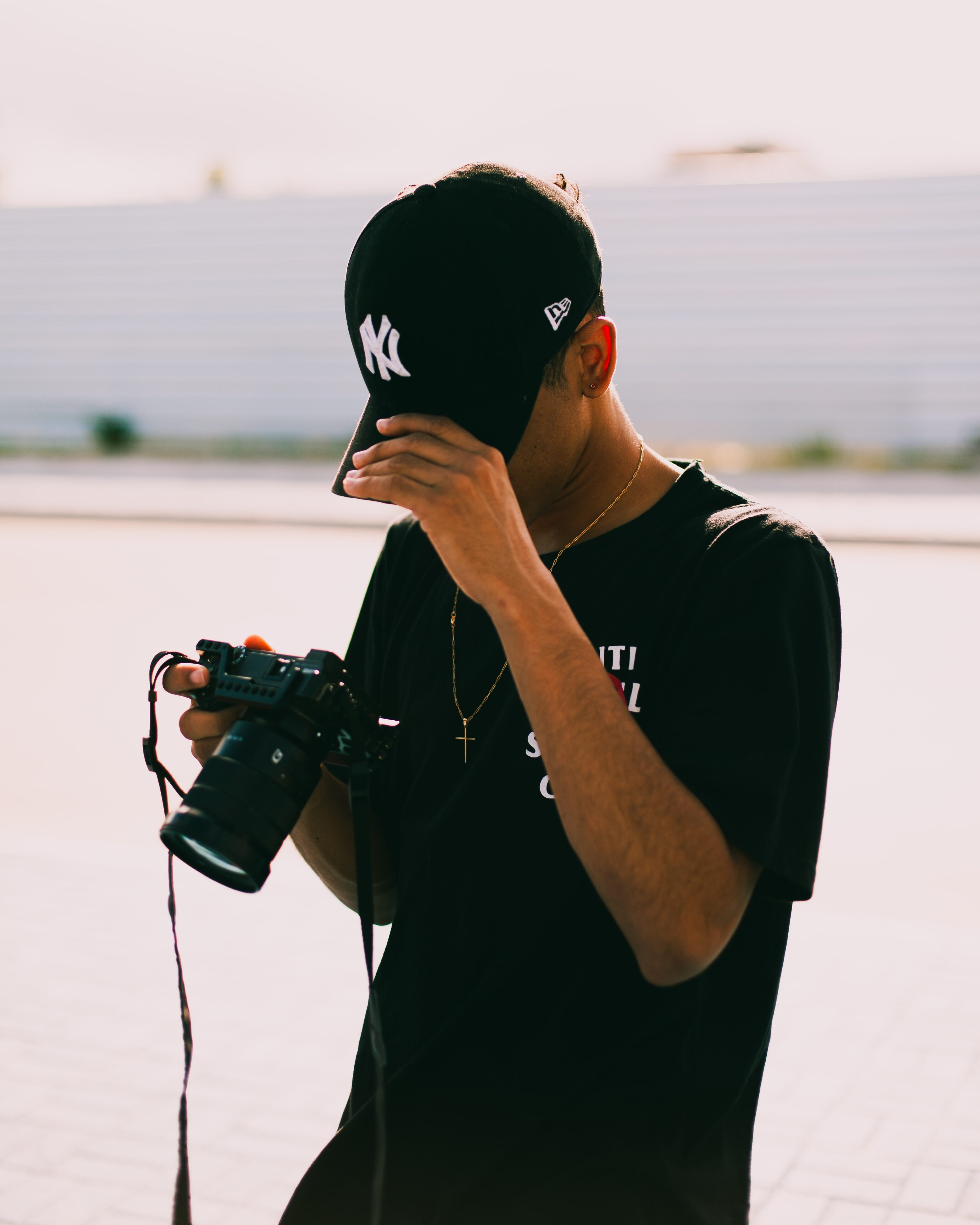 Step 4: Get a Job Photographing College (or Local) Sports
At this point, you should be a capable sports photographer. And you should have a small portfolio of images from your sports photography practicing.
So it's time to find your first sports photography job.
If you currently go to college, or you're planning on going to college, you can inquire about sports photography jobs there; perhaps there's a student newspaper that could use a photographer, or a website/social media page that needs regular photo updates. And even if you're not a college student, you can still ask around at your local universities. You never know what you might find!
College newspapers don't offer the only local sports photography jobs. You can contact local newspapers and see if they're willing to take you on as a photographer.
Note that you shouldn't necessarily expect payment. If you offer to volunteer, you're more likely to get accepted – and the experience is great for your resume, so I'd highly recommend seizing the opportunity.
(Of course, if you do end up with a paying job, that's even better!)
Also, recognize that plenty of sports photographers work freelance. So you might also consider asking college and other local newspapers if they're willing to accept submissions, then shoot different games, send your photos along, and see if they get used. Who knows; if your photos are good enough, it could end up turning into a full-time job, or at least a regular client.
Once you've found a sports photography job, work on expanding your portfolio. And continue to learn different sports games – especially games that are popular where you live.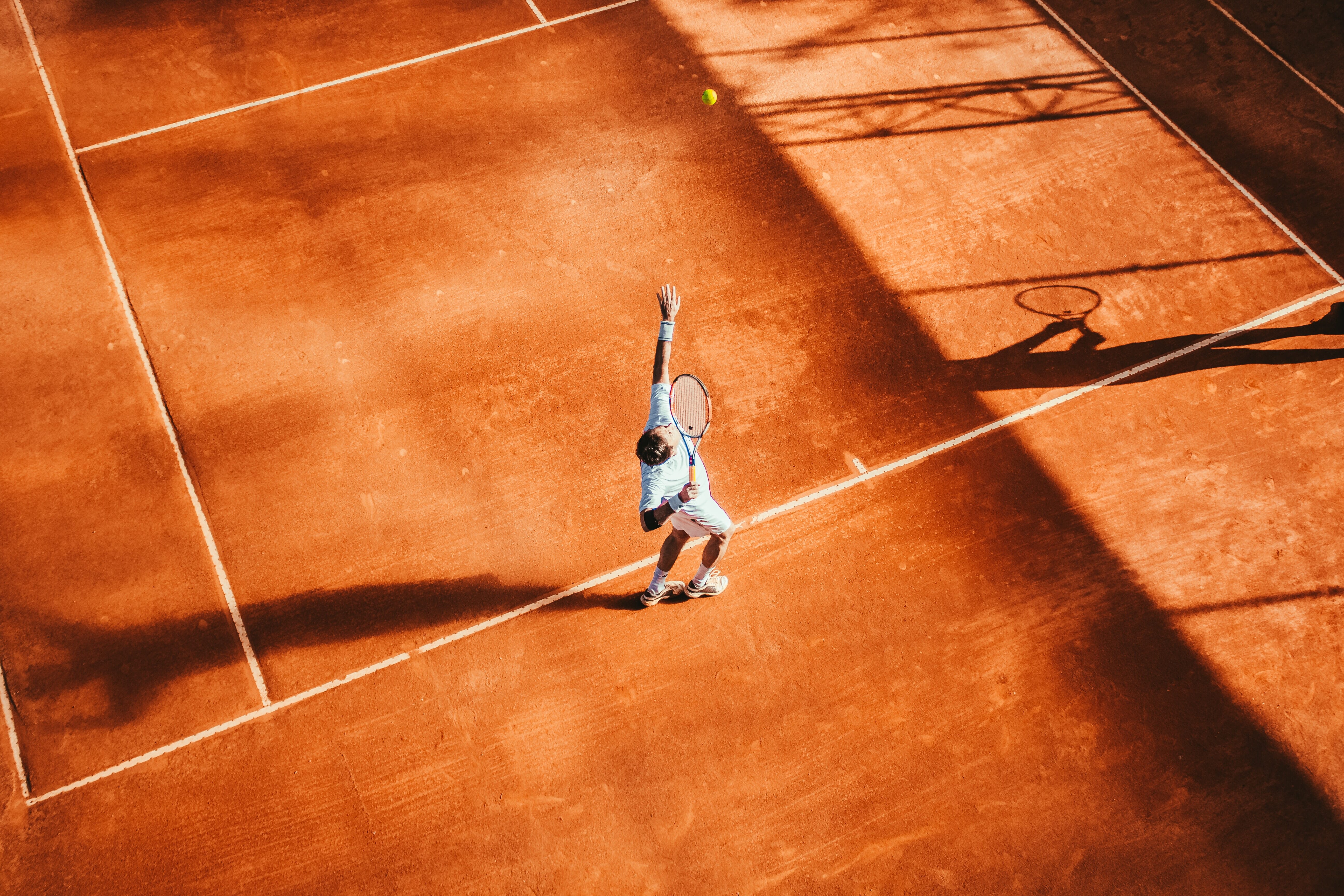 Step 5: Upgrade Your Camera Gear
Up until this point, I haven't talked much about camera gear — and that was deliberate.
Because in the beginning, you'll fare just fine with an interchangeable lens camera and a fast lens or two. After all, it's about the gear, not the photographer!
However, gear does matter. And there will come a time when you need top-notch gear if you're going to make it as a sports photographer, because you're competing against all the other up-and-coming sports photographers, many of whom will have the best gear money can buy.
So what gear should you get?
First, you should invest in a high-performance DSLR or mirrorless camera. If you can afford it, get one of Canon's or Nikon's flagship DSLRs, such as the Canon 1D X Mark III or the Nikon D6. You might also consider the Sony a9 II.
If you're on a budget, you could grab an older model or pick from other Canon, Nikon, or Sony cameras – but make sure the body you purchase offers excellent autofocus, great ergonomics, dual card slots, a rugged chassis, and blazing-fast shooting speeds (at least 10 frames per second).
As for lenses, I'd recommend starting with a 70-200mm f/2.8, which will get you a nice amount of reach plus a wide maximum aperture for low-light shooting. If you can, also grab a fast super-telephoto lens, such as a 300mm f/2.8 or a 400mm f/2.8. And you might consider a wide-to-standard zoom, such as a 24-70mm f/2.8, just in case you get the opportunity to shoot players up close.
Finally, go with a monopod for support. These are convenient for fast-paced photography because you can move back and forth across a stadium with ease, but you also gain a decent amount of stability for low-light shooting.
Also, make sure you grab a powerful speedlight and plenty of fast memory cards.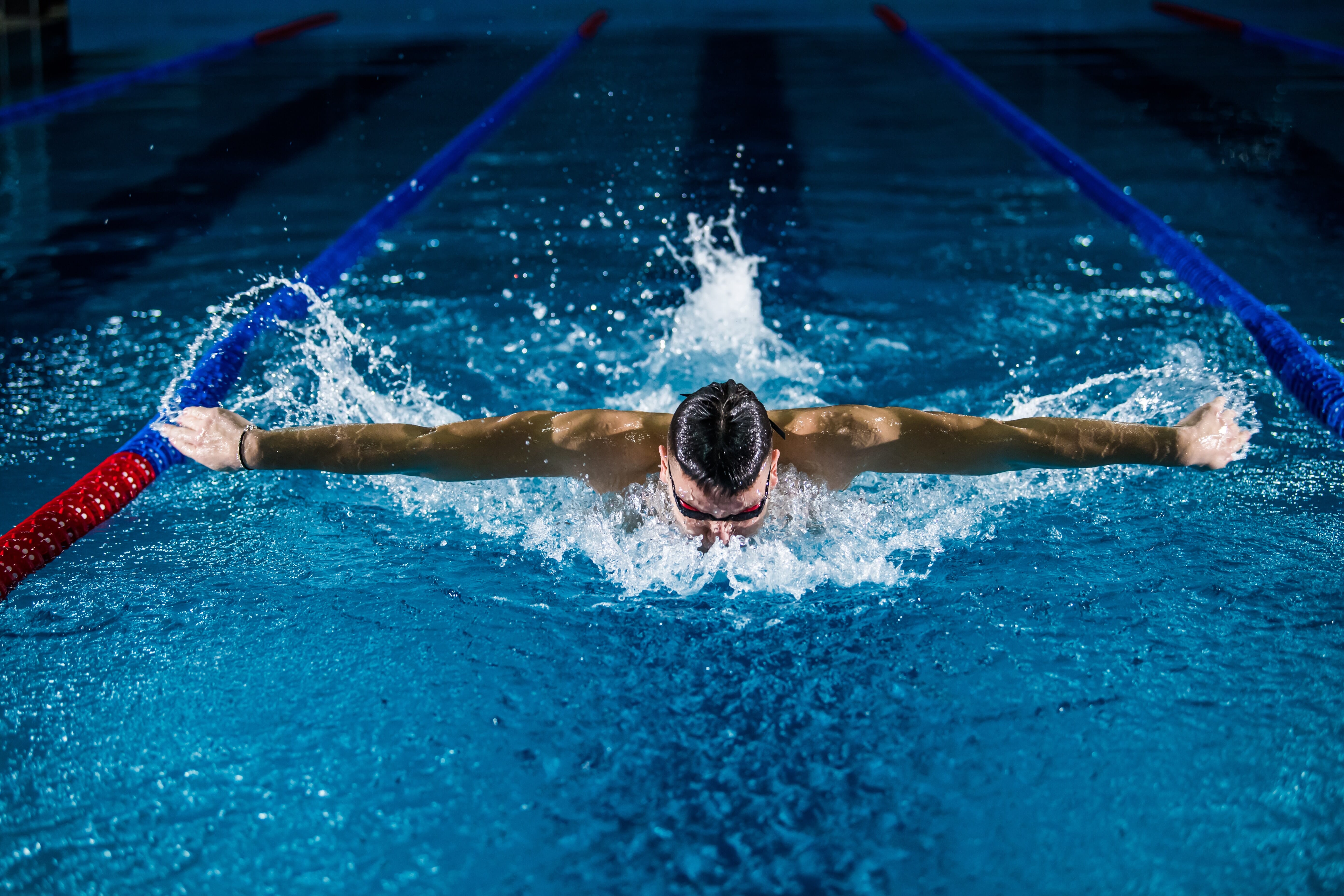 Step 6: Get an Internship or an Entry-Level Job as a Sports Photographer
Once you have some real sports photography experience, you'll want to set your sights on something more:
A sports photography job for a popular publication.
You should look for job ads online. You can also try contacting newspapers and magazines directly with a link to your portfolio and an explanation of your interest.
If you've made any connections over your past few years as a sports photographer, use them. The goal here is to get your foot in the door – once you've gained an initial high-level sports photography job, you're much more likely to get jobs down the line.
And by the way, as with Step 4, don't get hung up on getting paid. If you can afford to wait for a salary, an internship is a great way to get started. From there, you can hopefully springboard into a real sports photography job.
As I mentioned above, you don't need a staff position. You can also work as a freelancer – but make sure you've made contact with possible clients, and make sure you've obtained the right press passes and behind-the-scenes access before going this route. A career in freelance photography certainly offers some perks – such as the freedom to pick and choose your assignments, as well as the freedom to work, or not work, whenever you like – but it also comes with some serious drawbacks. If you live in the US, you don't get any job benefits, you have to pay extra in taxes, and the job stability is terrible; nothing is set in stone, so unless you're a world-class photographer, you'll often wonder when you'll be receiving your next paycheck.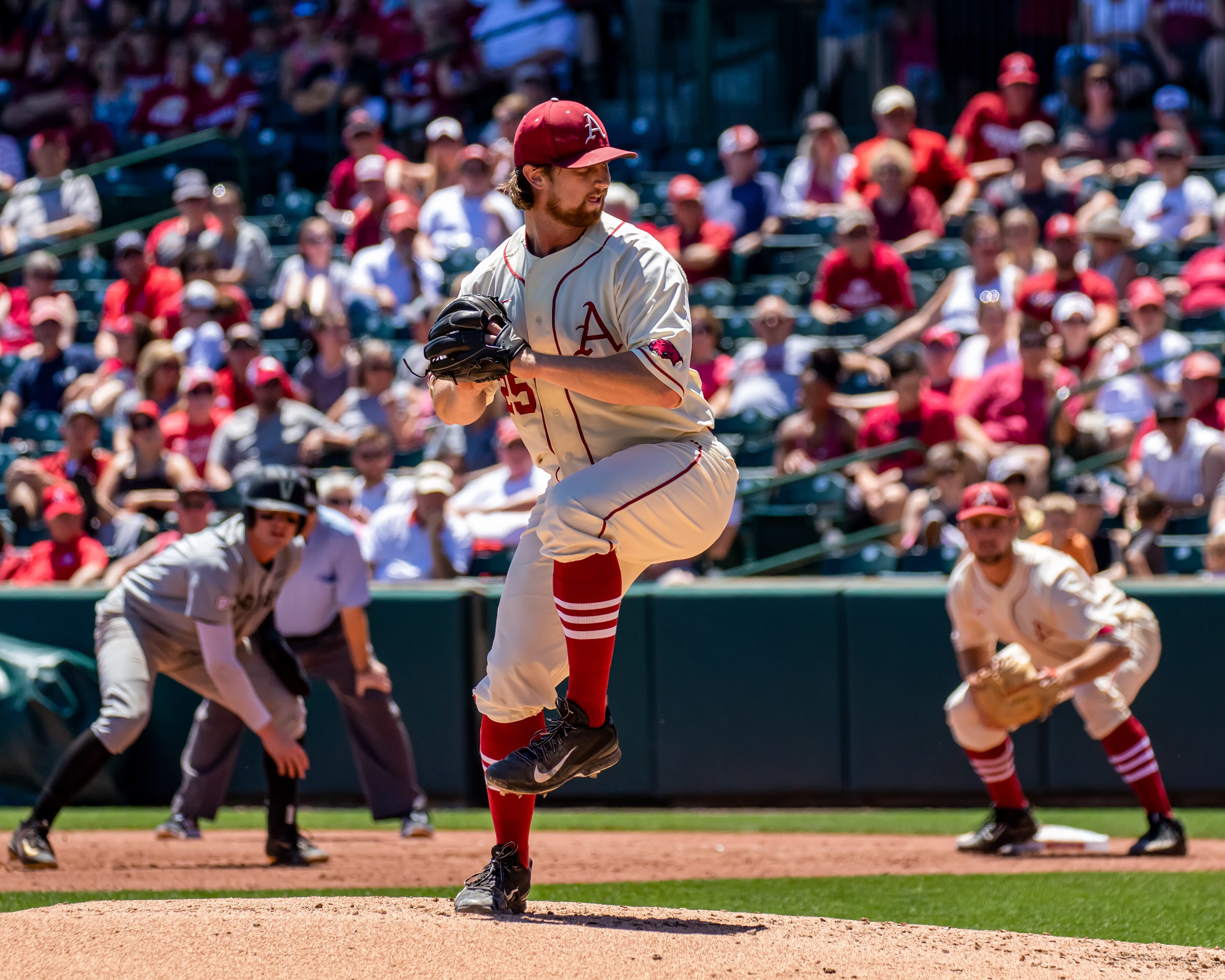 Step 7: Work Your Way Up and Keep Improving
If you've made it this far, congratulations – you've successfully become a sports photographer, and you're (hopefully) making money!
Of course, the work doesn't stop there. There's always room to improve, always new rules to learn and camera techniques to master.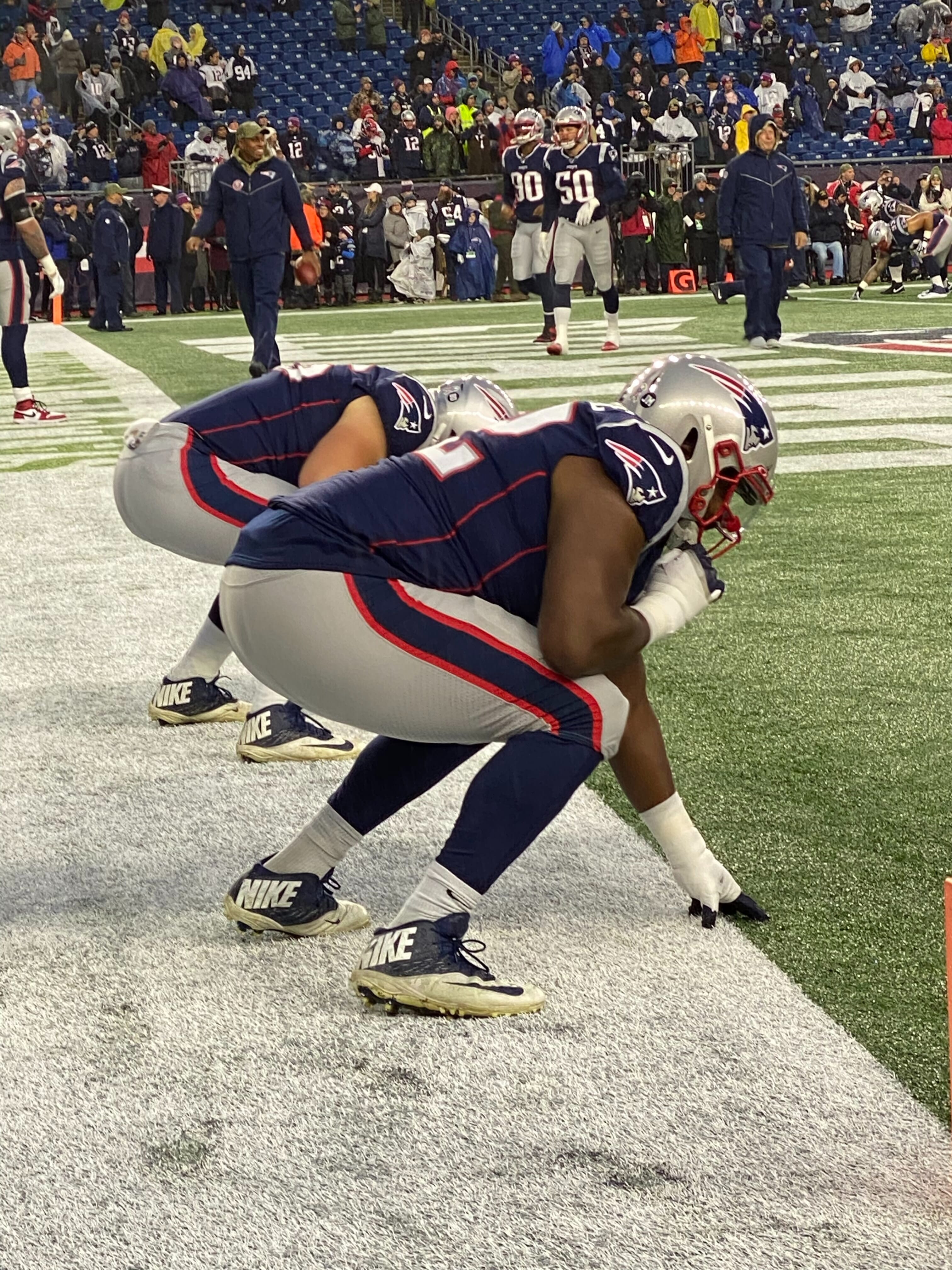 I'd also encourage you to work your way up in the sports photography industry. Take on new assignments and use them to show off your versatility and camera chops. Be willing to do the tough work when necessary. Be ambitious, work overtime, and take any opportunities that come your way.
If you keep at it, with a little luck, you'll be able to climb. Pretty soon, you'll have a slew of regular clients looking to buy your images!
How to Become a Sports Photographer: Conclusion
Well, there you have it:
The seven key steps to becoming a sports photographer.
So remember the steps. Write them down, if necessary.
And start following them!
I wish you the best of luck!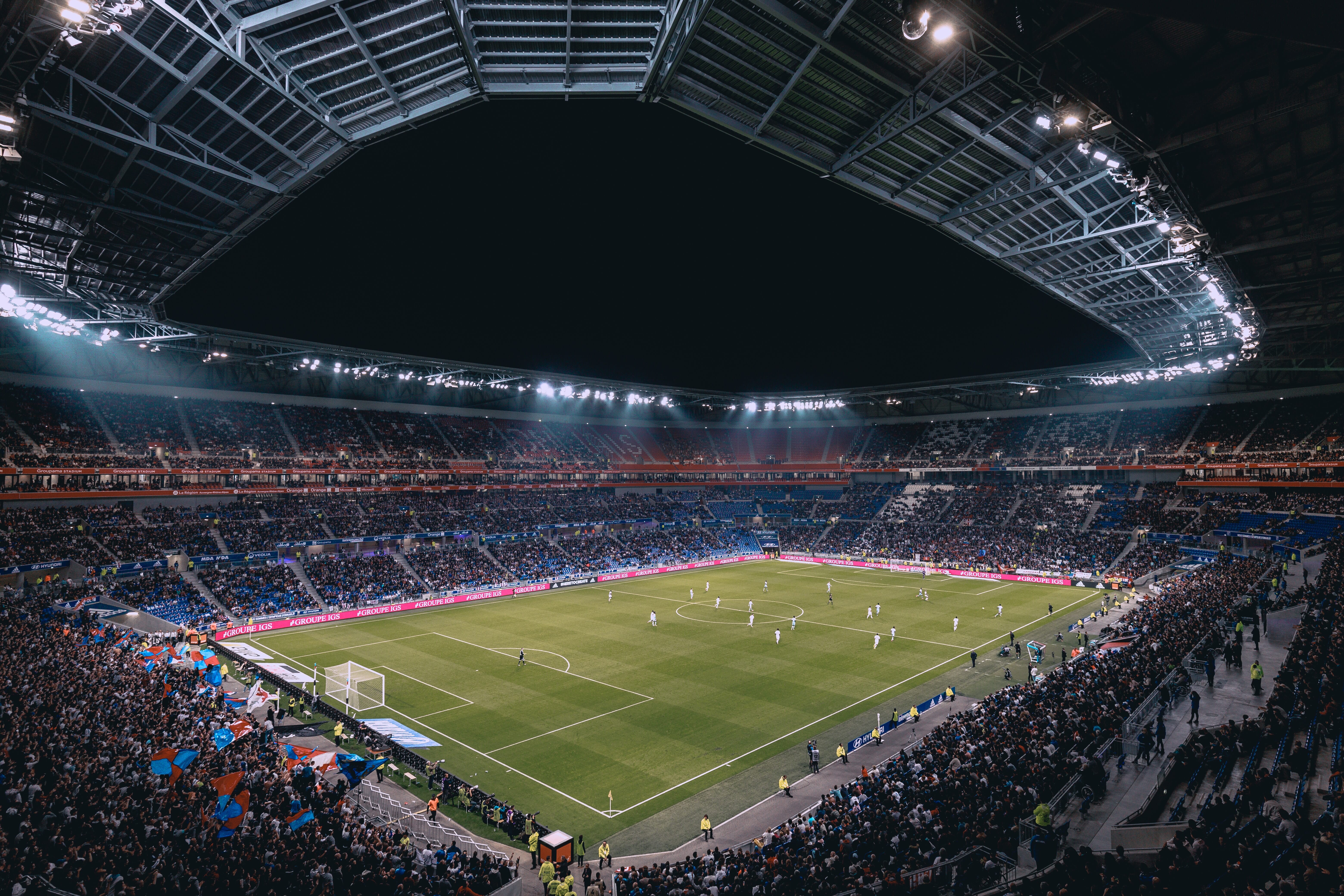 How much does a sports photographer make?
Sports photographers make somewhere between $20,000 USD and $35,000 USD per year on average. Of course, there are undoubtedly higher-paid sports photographers, and there are likely lower-paid sports photographers, as well.
How do I start sports photography?
To start sports photography, I recommend you learn your camera, learn the rules of your favorite sports games, then practice constantly. Eventually, you can search for jobs as a local or college sports photographer. 
What skills are needed to be a sports photographer?
First, you need to know your camera so well you can operate it without looking. You must also know photography – camera settings, lighting, and compositions. And you should know how to track moving subjects and get sharp photos consistently. Finally, you should be able to anticipate the action; this is based on an in-depth knowledge of the game itself.
What camera do sports photographers use? 
Sports photographers shoot with high-performance DSLRs and mirrorless cameras. These models tend to be rugged and fast, with dual card slots and fast continuous shooting speeds. For instance, the Canon 1D X Mark III is a very popular sports photography camera, as is the Sony a9 II.
What kind of lens do I need for sports photography?
Sports photographers use telephoto lenses with wide maximum apertures, such as 70-200mm f/2.8 lenses or even 400mm f/2.8 glass. Unfortunately, these lenses are extremely expensive – but they're essential for shooting sharp images in low light. 
---
Disclosure/Disclaimer: As an Amazon Associate, we earn from qualifying purchases. Certain content was provided "as is" from Amazon and is subject to change or removal at any time.