Whenever anyone invests their blood, sweat, and tears into a passion – the question of income comes into play (because you need to eat too!). With photography, the commonly asked question is what the highest paying photography jobs are.
Although every genre of photography has the potential to rake in thousands and thousands, there are ten types of photography that tip the financial scales in their favor more than others. From commercial photography to real estate, here is our list of the highest-paying photography jobs (as of 2022).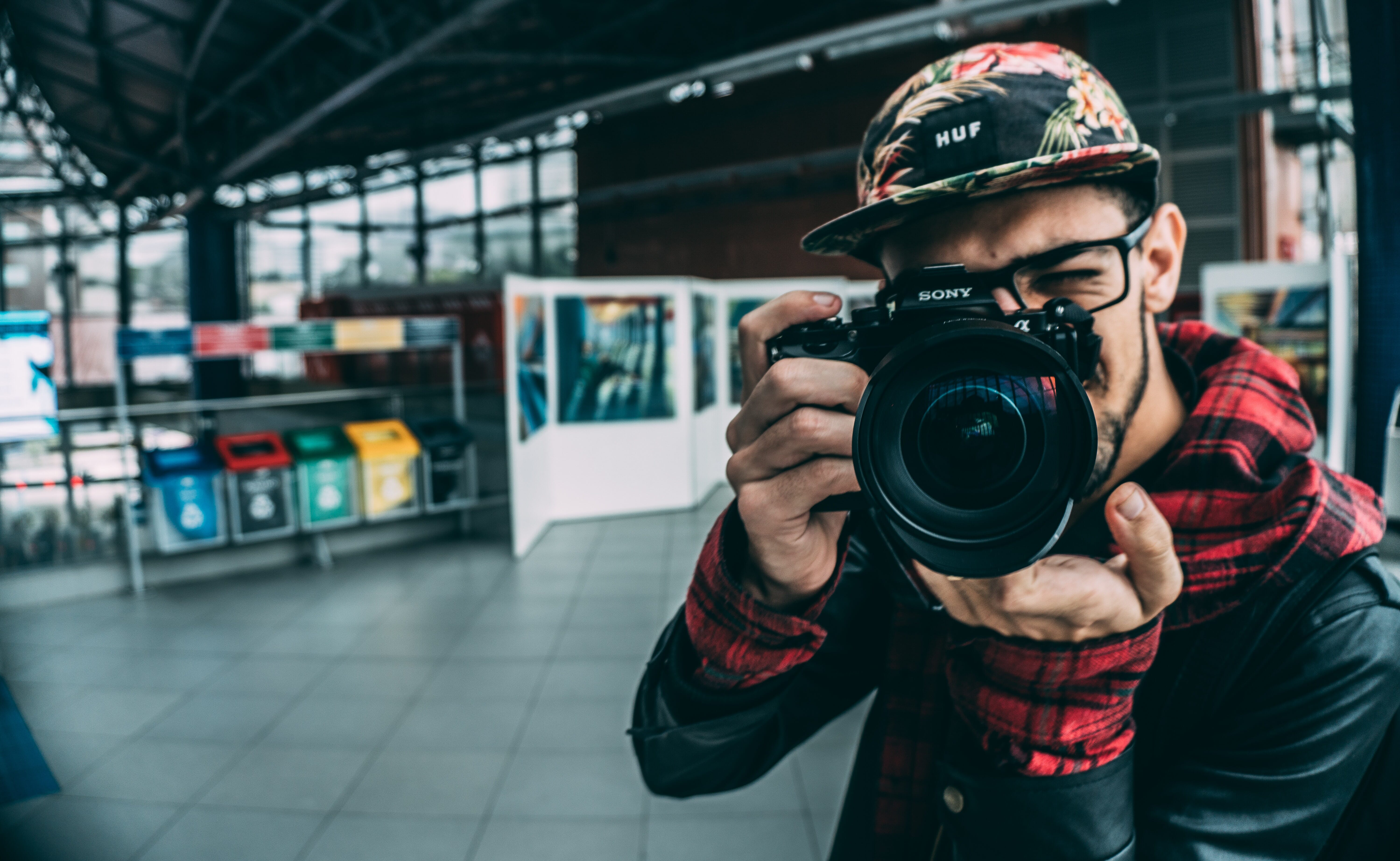 Highest Paying Photography Jobs:
When you buy through links on our site, we may earn a commission at no cost to you. We evaluate products independently. Commissions do not affect our evaluations.
1. Commercial Photography
When considering what the highest paying photography jobs are, commercial photography springs to mind almost immediately. Commercial photography refers to images that are created for marketing and advertising use, ranging from product shots to full editorial content!
Commercial photography within itself has various niches that each generate its own form of income. For example, commercial music photographers create visual content for album covers and posters. This differs greatly in regard to income and payment than, say, commercial photography for a massage parlor service or perfume bottle.

Unfortunately, in the statistics of it all, commercial photography tends to all be roped under one umbrella so the exact numbers can be a bit murky and difficult to identify (as the range can be anywhere from $57k per year to over $100k per year, according to services such as PayScale, Glassdoor, and ZipRecruiter).
That being said, what makes commercial photography so profitable are the licensing fees (which is a universal income source amongst all facets of commercial photography). Besides being paid for the actual photoshoot, the images, and the editing time, a photographer is also paid for the rights to use the photographs commercially. Licensing dictates how an image is used and for how long, changing its rate depending upon usage and duration.
2. Fashion Photography
A type of commercial photography that's prevalent enough to be its own niche, fashion photography is another photography job that sits high on the list. This is a specialized field that focuses on presenting clothing and wardrobe accessories in the most flattering light possible.
Fashion photography is deeply ingrained in marketing, as the goal of this niche is to sell a lifestyle or idea associated with the clothing in order to increase sales. Fashion photographers have a goal of selling the items to whoever sees the photograph(s) and often succeed in doing so.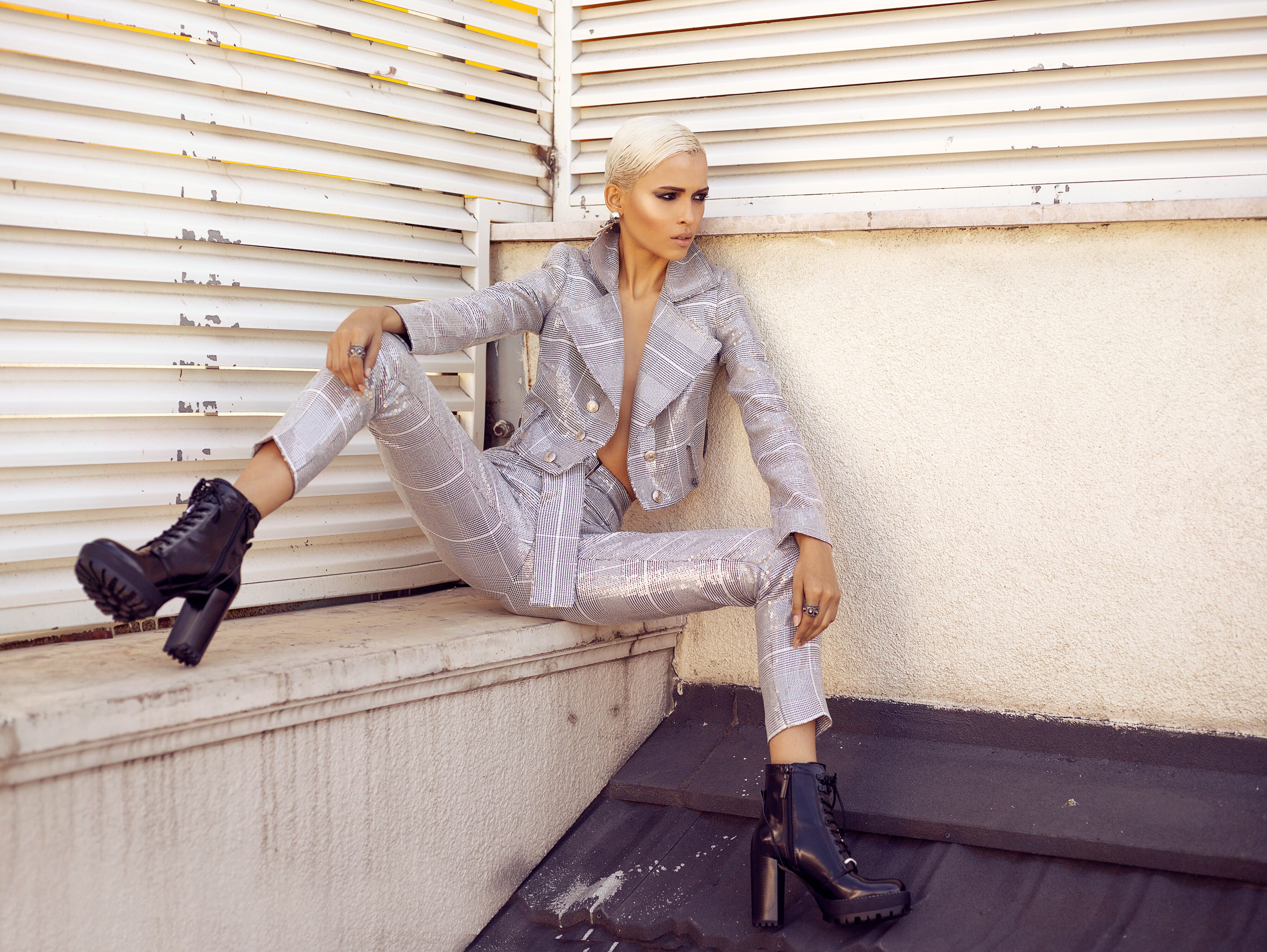 With such a need for photography in the clothing world, fashion photographers earn a living as either freelancers being booked on an independent contractor basis, on staff for a clothing store or fashion house, or under an agency that sends them out to capture images.
Fashion photography pay changes based on whether the photographer is counted as an employee on an hourly rate or per-photo shoot. According to Salary.com, fashion photographers that are on staff earn approximately $21, but the salary range more commonly falls between $17 and $24. For the ones earning per shoot, the pay is much higher and can level out to approximately $70k per year.
3. Wedding Photography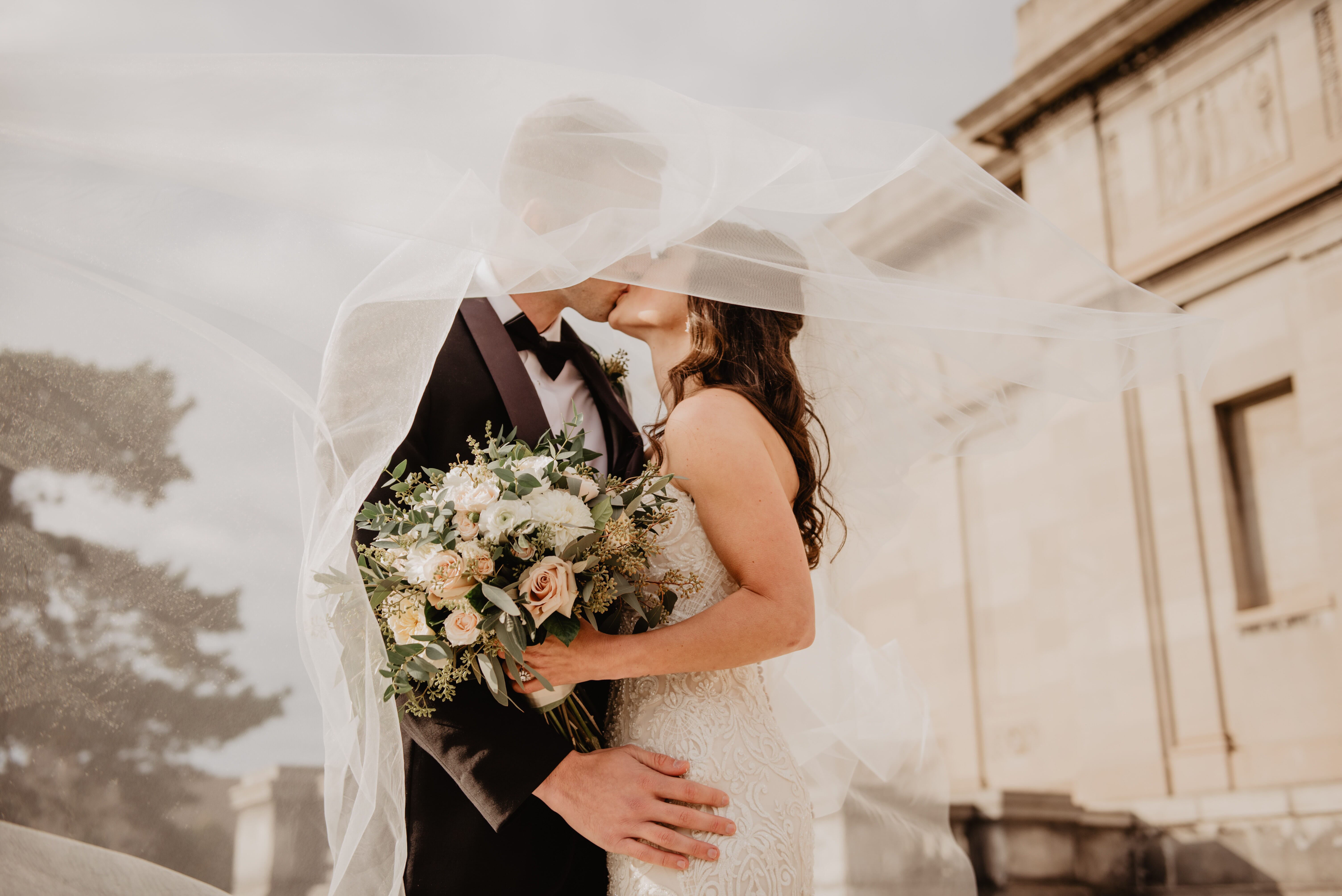 Wedding photography is definitely one of the highest-paying photography jobs that is, in fact, more accessible and easier to get into. This type of photography is a luxury, but most brides and grooms value it rather highly and are willing to pay what it takes to ensure their special day is beautifully documented.
In my professional experience, for couples, the wedding photography tends to take financial precedence over the other necessary components for a wedding day!
Although the cost for wedding photography ranges to such an extreme extent (with some photographers charging $500 for full-day coverage and others upwards of $10,000), the middle ground average fee per wedding is about $2,500 for six to eight hours of coverage. If you're a successful wedding photographer, you'll likely be working most weekends in the year, so that can average at approximately $130k per year! But the reality is that this number isn't common to hit.
Remember, just because this is the number you earn, it doesn't mean that's the number you keep – wedding photography requires a lot of investment on your end, from long hours on your feet all the way to extra equipment to appropriate clothing. That's just something to keep in mind!
4. Portrait Photography
Likely the most popular freelance photography type is portrait photography! Much like commercial photography, the portrait world varies greatly and has so many subcategories that it can be hard to keep track of each niche. Better-known categories include acting headshots, senior portraits, and photographs for professional LinkedIn profiles. But portraits also tend to include modeling shots, candid portraits, and any image that prioritizes the individual. Portrait photographers don't tend to be staff photographers on salary, they are more often than not self-employed individuals.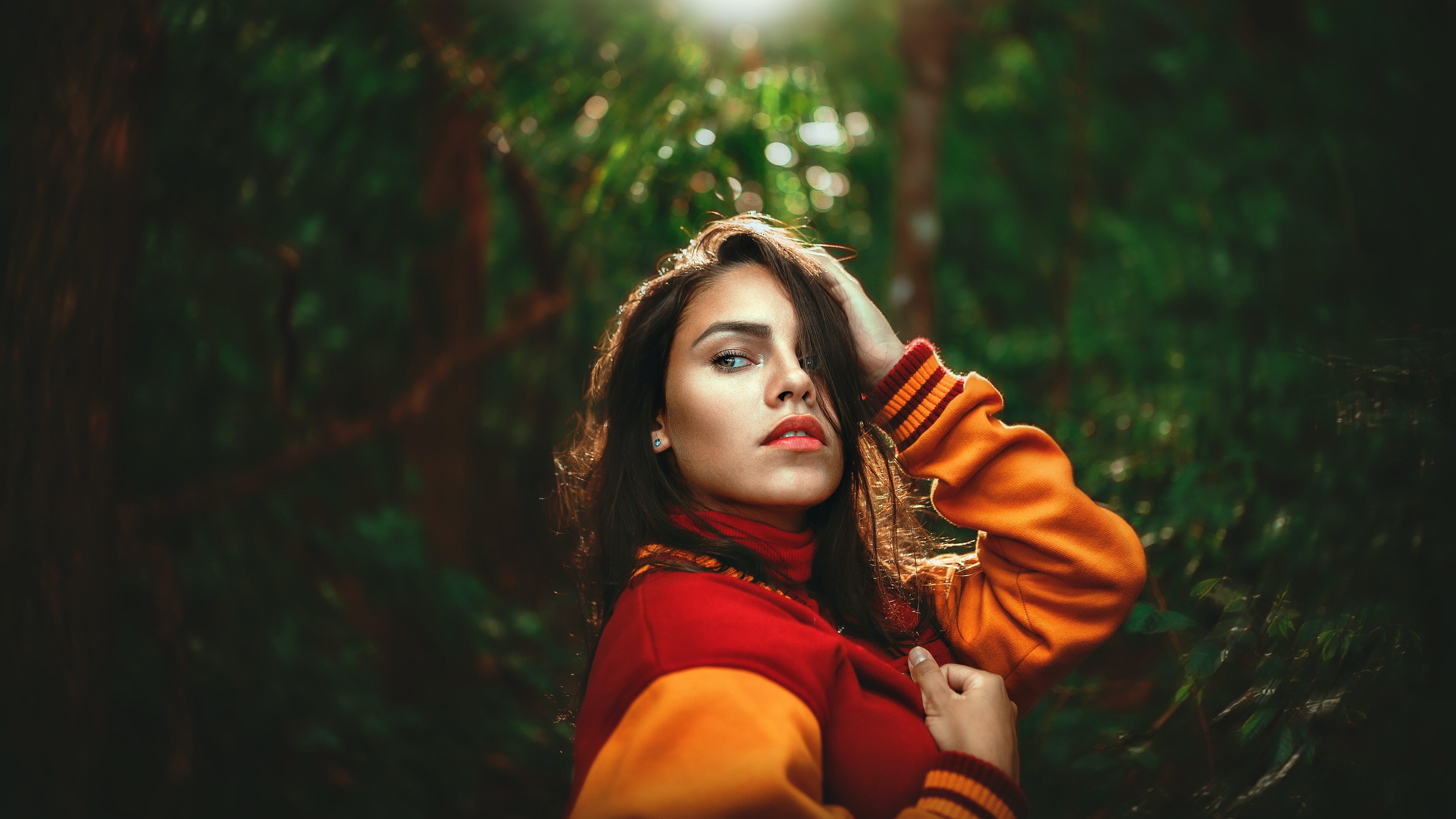 Portrait photography is one of those freelance photography endeavors that I consider having the potential for extremely high earnings (especially if you provide a more fine art or unique spin on your portrait work), but there isn't much data to support how frequently those high earnings happen.
The average income is about (according to Ziprecruiter) $36,290 with the average salary being $17 an hour based on the pay rates of companies such as Lifetouch that hire portrait photographers frequently.
5. Family Photography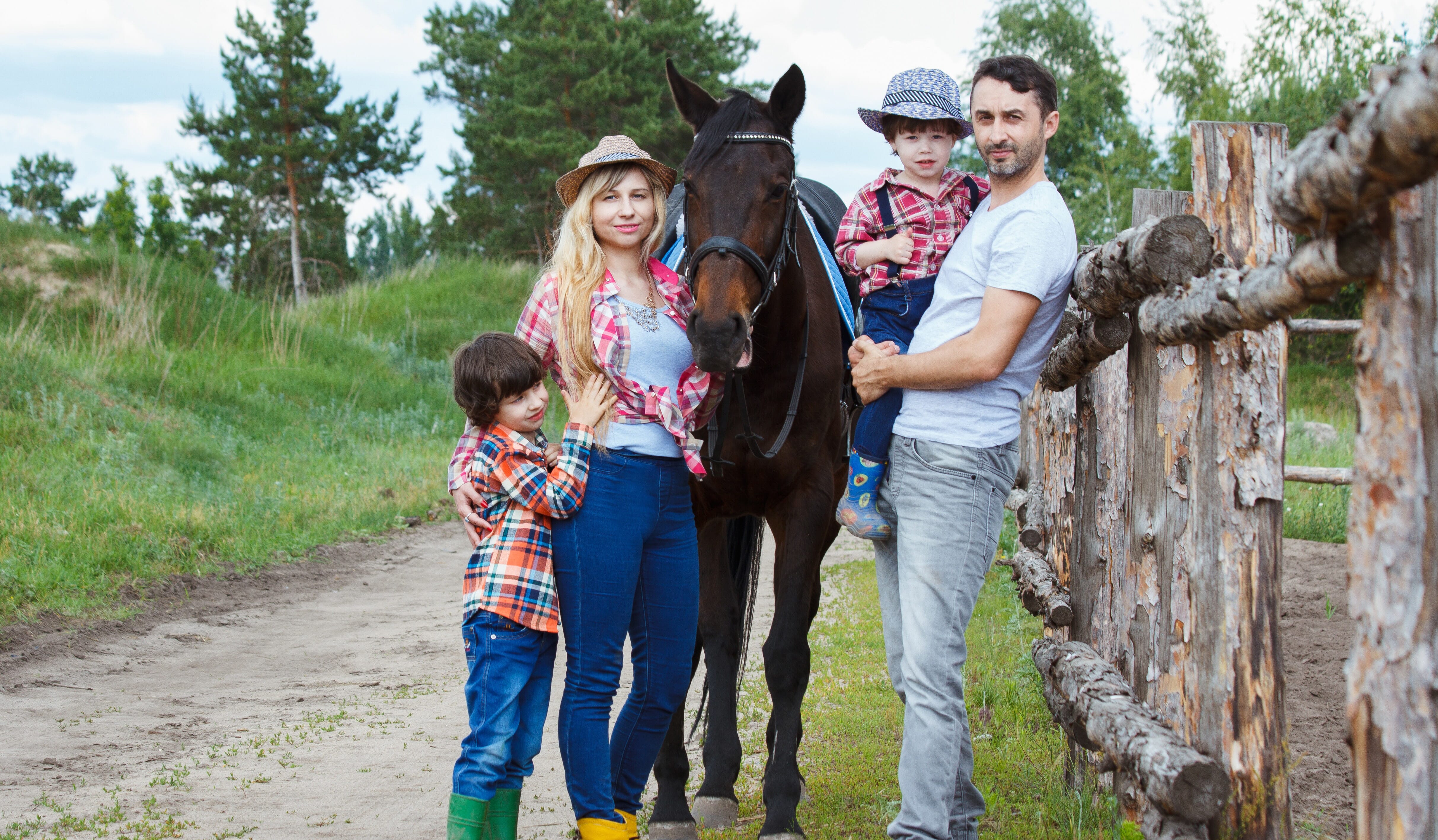 From documenting maternity sessions to a fun afternoon at a family reunion, family photographers are there to immortalize family memories. Although family photographers can be roped under the umbrella of portrait photographers, this genre is so widespread that it really does deserve its own category.
Much like wedding photography, family photography is a luxury that is heavily valued by people all over the world. Many families have a tradition of a yearly family photoshoot, and that's where family photographers really shine. This type of photography also has a pretty high returning clientele, with most families becoming very loyal to the photographer they like. The referral rates are also decently high in this one, with moms often recommending their favorite picture-taker to fellow moms.
The average self-employed income for a family photographer is about $40k according to Ziprecruiter, which certainly puts it lower than weddings or commercial sessions. But, family photography can have a much lower cost of doing business, allowing you to retain more of those earnings.
In addition, there are two key business models in family photography whose incomes change depending on how you structure your business.
The first model is 'shoot and burn', in which the photographer charges for a photo session and includes digital files in the price. The photographer quite literally shoots the session and then 'burns' the photographs on a CD, USB stick, or transfer service and sends the digital files to the client.
The second model is called IPS, or In-Person-Sales photography, in which the photographer charges a session fee that does not include any images. The photographer finishes a gallery for the client and then invites the client to do a viewing in which the client orders the photographs they wish to have (most commonly as prints or products rather than digital files).
Shoot and burn photo sessions generally earn less in the family photography field than IPS photographers, who cash in on large product sales.
6. Photojournalist and News Photography

One of the few prestigious staff positions left in photography, news photographers capture world events as they unfold, telling countless stories through the eyes of their lenses. News photographers are still incredibly necessary, often having entire teams in most news outlets (whether it be television, print, or online).
Because photojournalists are usually in staff positions, the income levels are based on salary, rather than the gray area of self-employment as can be found in other photography jobs. News photographers make an average of $23 an hour, $926/week, or $4,013 per month according to calculations done by Ziprecruiter. Not a bad living at all, especially since the work is quite consistent!
7. Film Set Photography
Similar to a news photographer, film sets often have a behind-the-scenes photographer on staff. This is an independent contractor position rather than an employment position because film sets are temporary. These photographers capture all of the happenings on set, from the talent getting makeup applied to a blockbuster movie being filmed.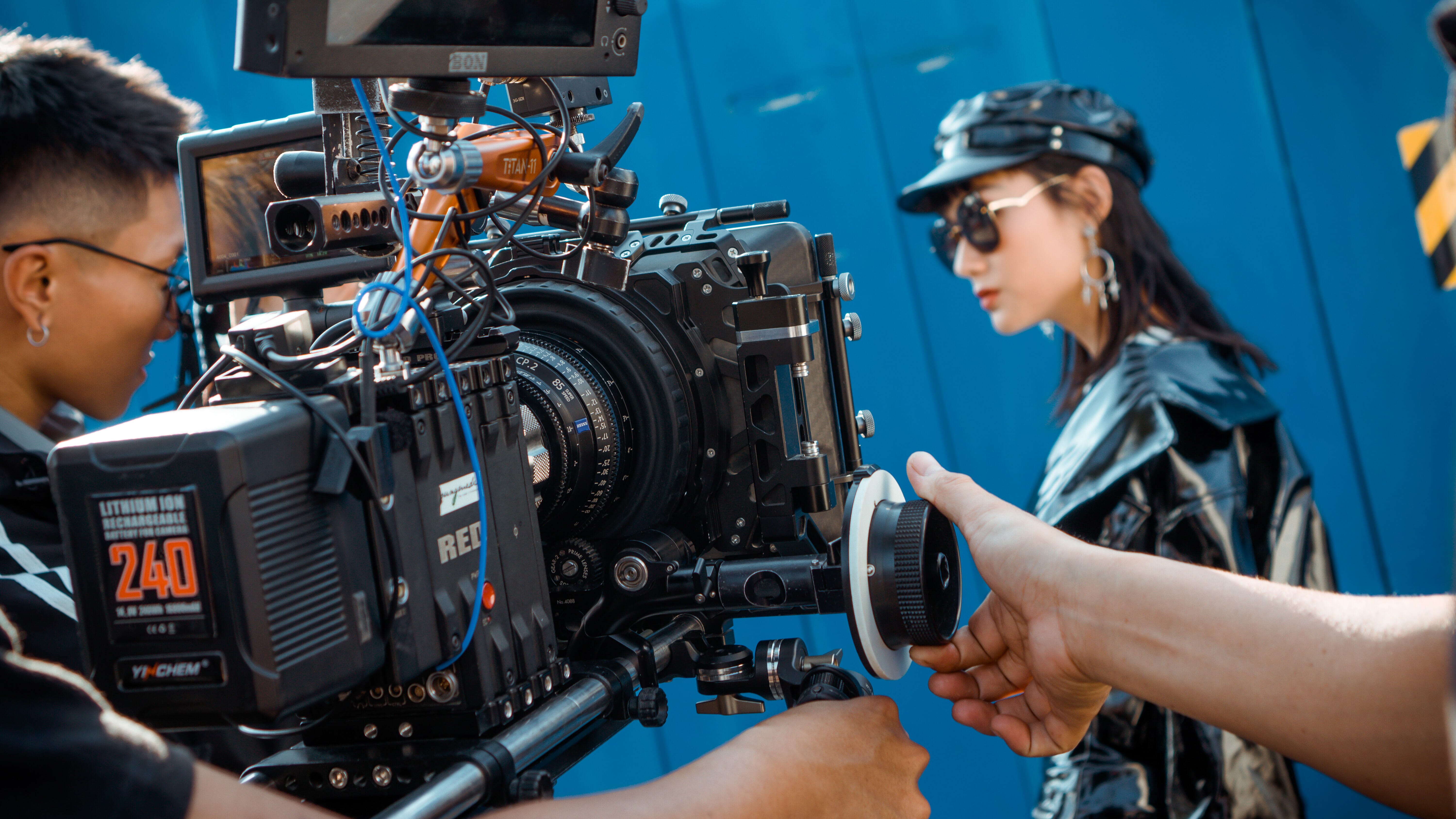 Film set photographers' jobs range from working on small, independent film sets (which don't tend to rake in a lot of dough) all the way to Universal Studios and Warner Brothers (which will rake in a lot of dough). The average zone that film photographers sit in, according to salary statistics, is $40,979 a year or $20 an hour.
8. Presidential Photography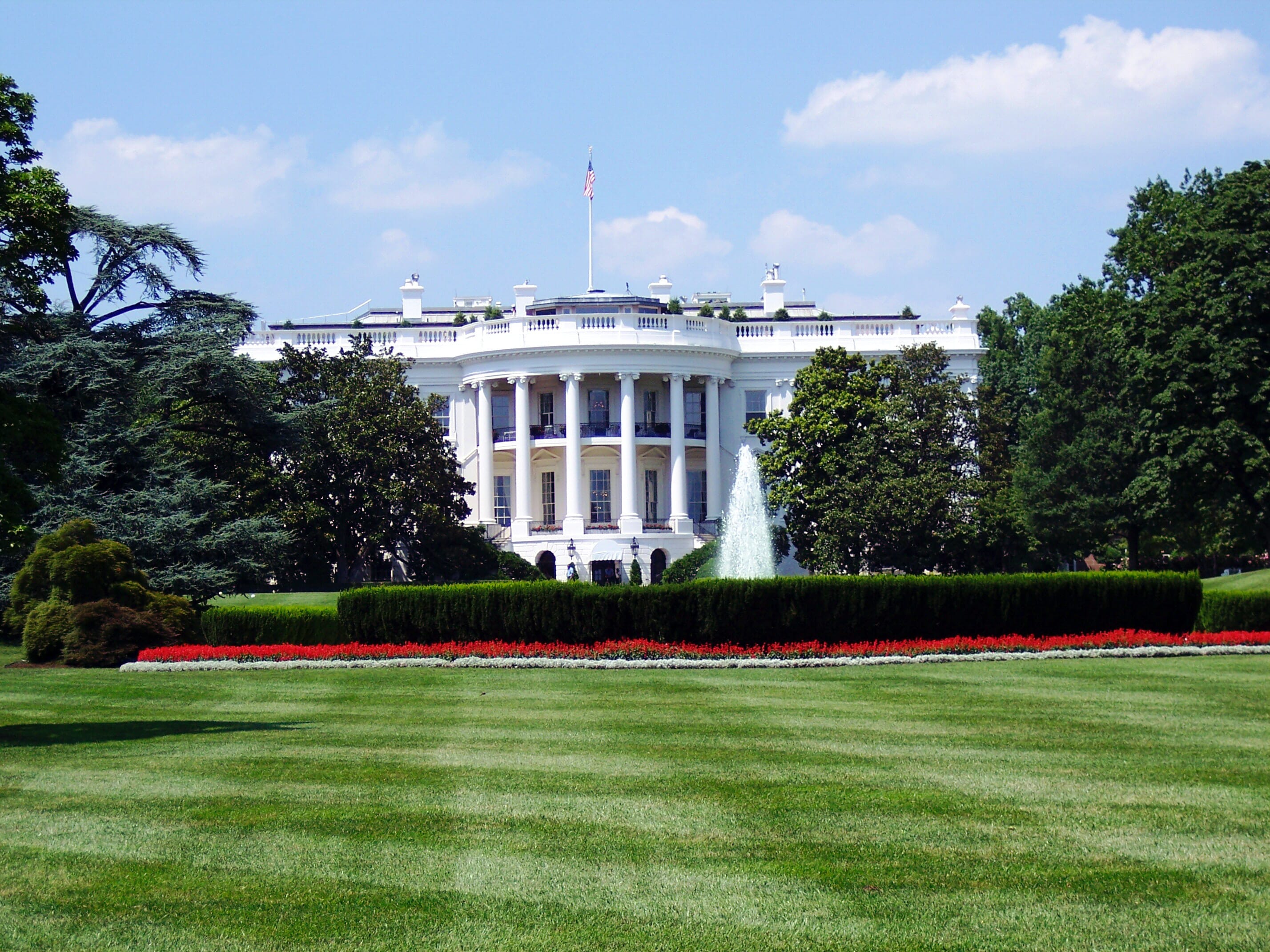 If you've been hired by the president of your country, you've certainly hit the big leagues! Presidential, or White House photographers, have a sole duty of capturing the day-to-day activities and official press images for the highest political figures in the country.
A type of 9-to-5 job, presidential photographers have a certain amount of hours they work per day. Presidential photographers in the past have been highly regarded photojournalists that caught the eye of the leader-in-charge. A sort of 'upgrade' to the news photographer, so to speak.
This esteemed position is difficult to get into, but if you do, the pay you can expect is an annual pay of $92,751 a year. Talk about a great pay-out for a very specific niche!
9. Medical and Scientific Photography
A type of photography many haven't heard of (or considered), medical photography is a profitable endeavor for those that enjoy the scientific side of life. A perfect mashup of the artistic brain with the logical brain, medical photographers are in charge of using photography techniques and equipment to create high-quality images for medical and scientific purposes.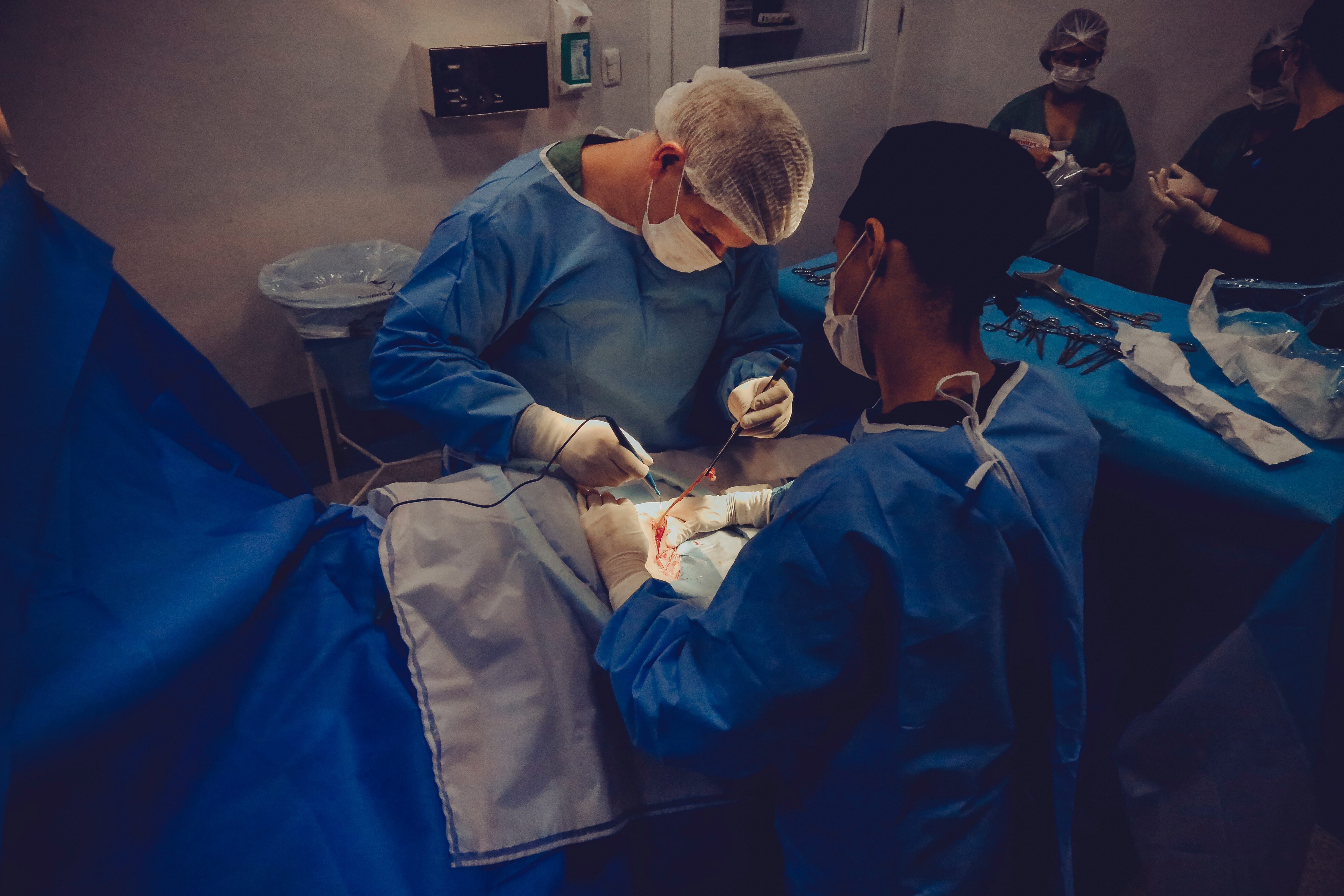 Photographs taken by medical photographers are typically captured on-site and document surgical or clinical procedures and circumstances. This can then aid healthcare professionals in the diagnosis and treatment of injury, illness, and disease.
According to Glassdoor, medical photographers make a little under $50k a year. With this position typically being salaried, akin to any other employee in a hospital, the wage tends to be based more on the hospital or medical setting than it does the actual duties of a photographer. Much like the rest of the medical field, specialties earn more than general practice.
10. Real Estate Photography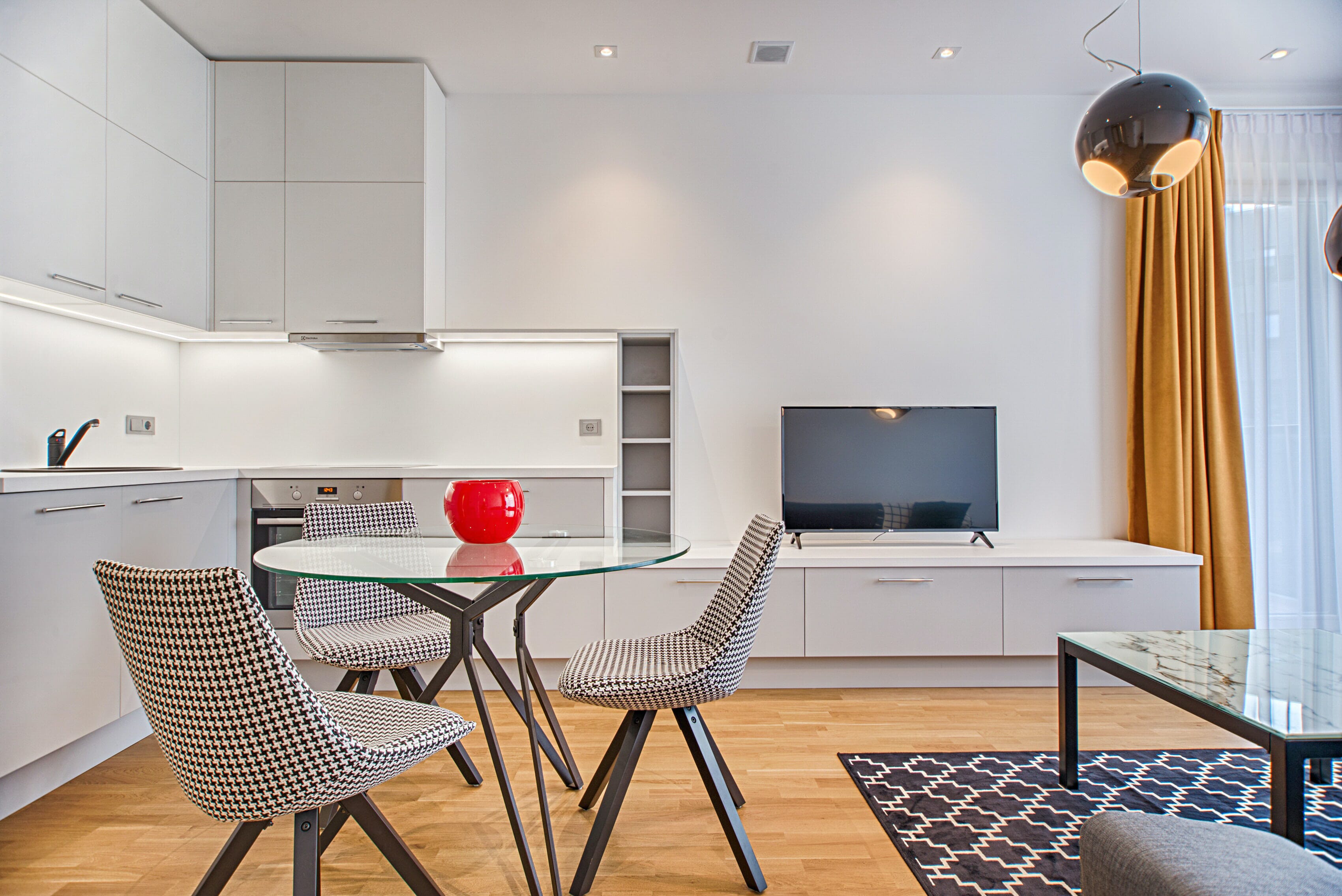 Professional real estate photographers help keep the housing and rental market turning, greasing the wheels with beautiful images that entice people to buy. It's near-impossible to avoid hiring a real estate photographer, so these image-makers certainly have an advantage in the field – considering their photography is seen as less of a luxury and more of a necessity!
Because of this fact, real estate photographers can make a great living capturing beautiful homes, condos, apartments, and townhouses for real estate agents, brokers, and other property professionals. The needed gear isn't incredibly intensive either, keeping the cost of doing business very reasonable.
The 2021 numbers state that a real estate photographer's salary ranges from $42,168 to $60,520 per year, with a standard hourly rate of $29 per hour. This is a very livable range depending on your location.
How Much Do Professional Photographers Earn on Average?
The Average Pay was $19.85 in 2020
The average pay of a professional photographer in 2020 was $19.85 hourly (Source: ONet Online | Bureau of Labor Statistics), which is not really great after investing years of your time plus countless expenses such as your professional camera gear.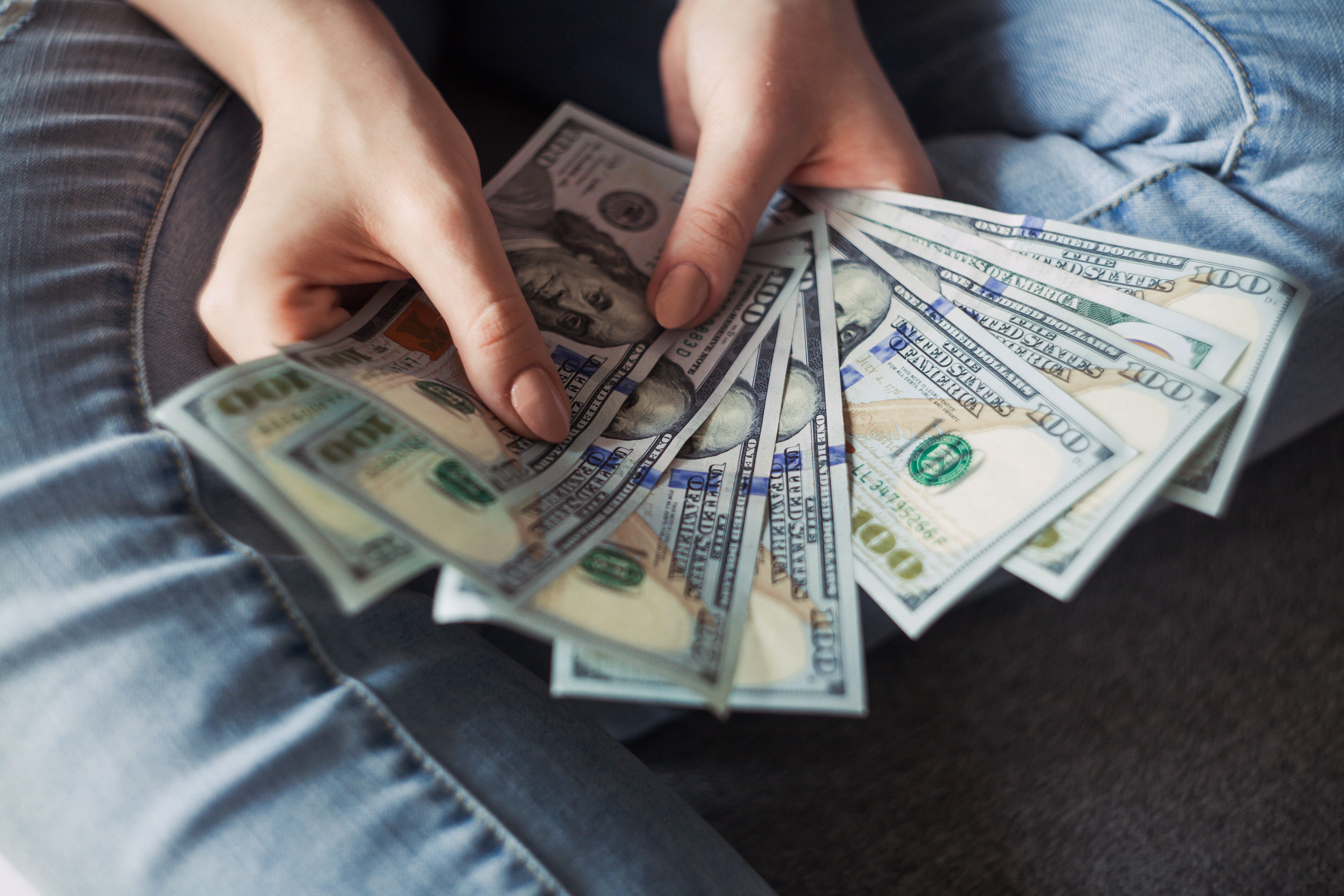 However, the question about pay is tough to answer (and to be honest, I don't think it's able to be properly answered). There are so many diversified factors and considerations in the photography field that the money you make changes so drastically. The biggest one is whether or not you are an employee photographer or a self-employed photographer.
As well, you have to take into account the number of hours invested in each job, the cost of doing business (how much you have to pay in order to keep your photography business running), your experience and education, and the cost of living in your area. All of this greatly impacts whether or not you fall into the earning tiers set forth by salary statistics.
High Paying Photography Jobs: Conclusion
To become a great photographer (and succeed), just buying professional photography gear, will not be enough. If you have the dedication to take a photography course and invest thousands of hours into your craft, then there should be no reason why you cannot become a professional photographer and get some of the highest-paid photography jobs.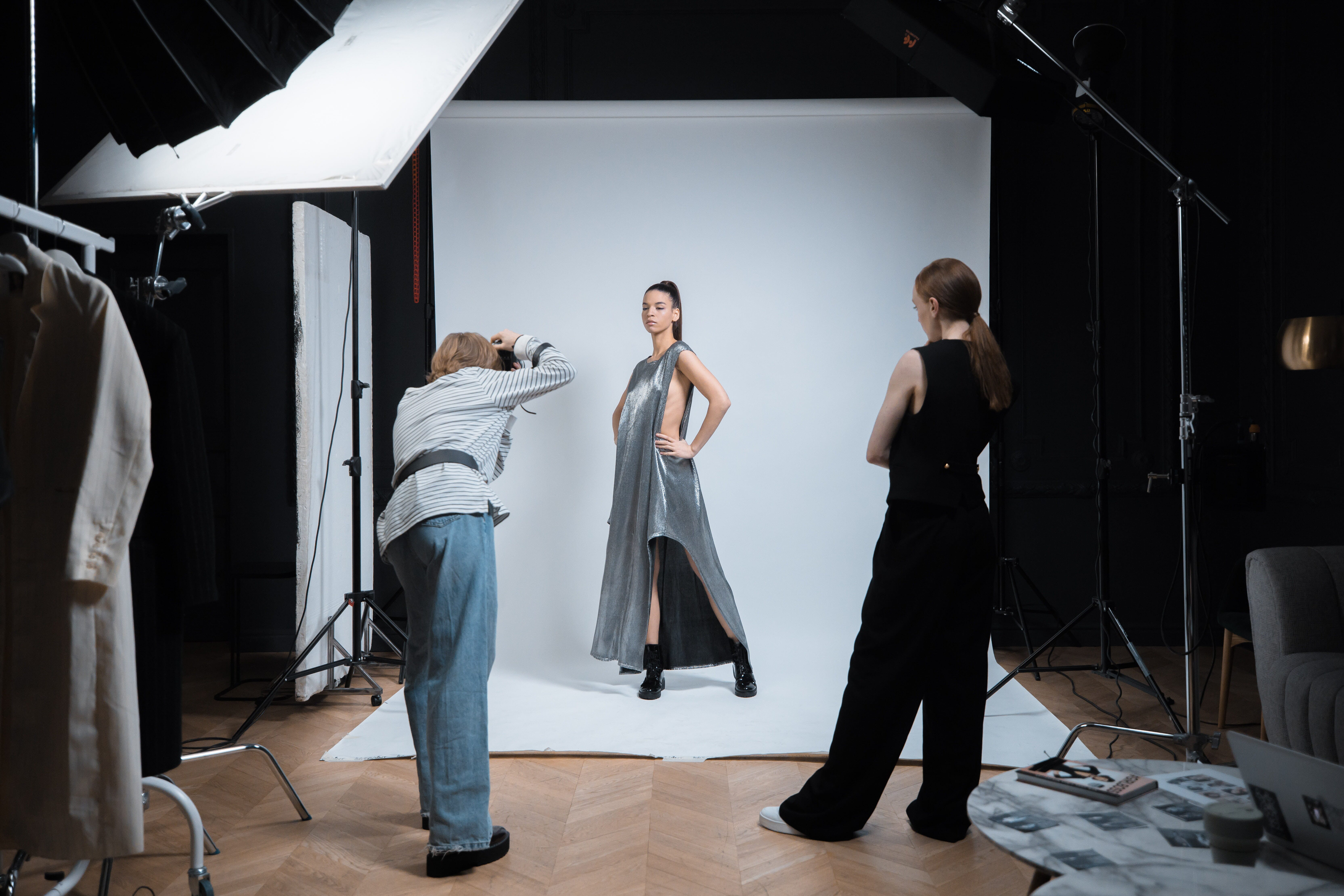 Although there are photography niches that rank higher in income than others, the reality is that it's a bit hard to truly gauge which one of the highest-paying photography jobs will bring you the most money at the end of the day. As such, you should determine what genre of photography you indulge yourself in based on your passions and interests, rather than what you think you can get paid!