Are you a photographer, looking for a SmugMug alternative to create your portfolio?
You've come to the right place. As a photographer, building a professional online portfolio and website is an effective way to share your work. A high-quality photography portfolio is visually appealing, easy to navigate, and displays your imagery in a simple, yet captivating way.
When you buy through links on our site, we may earn a commission at no cost to you. We evaluate products independently. Commissions do not affect our evaluations.
Why Go with a SmugMug Alternative?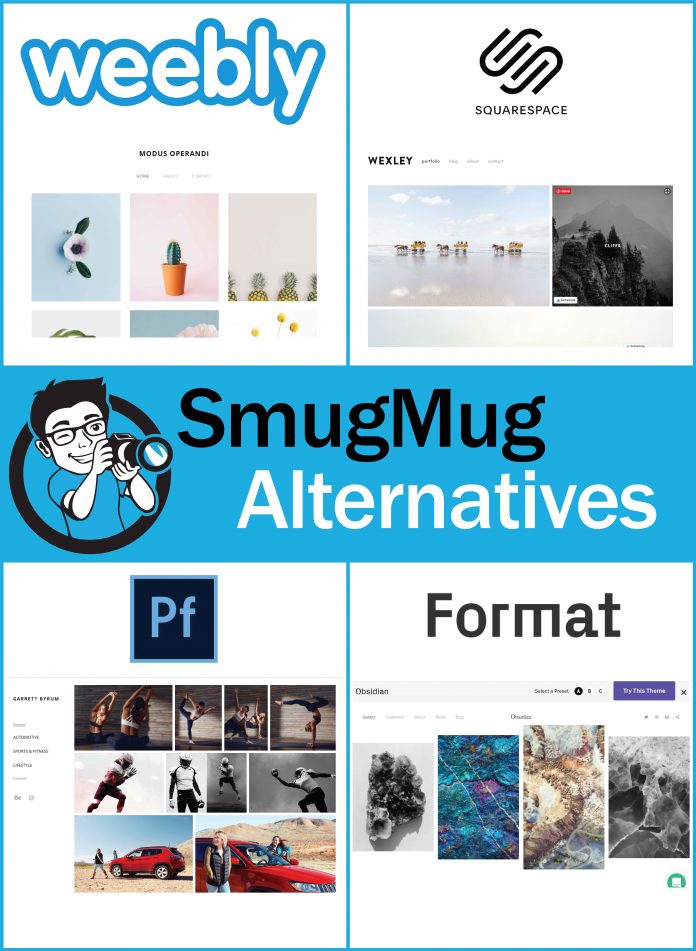 With the vast selection of online portfolio-building websites, it can be hard to choose which one you should be using for your own site.
Although it is a great platform, there are several SmugMug alternatives to consider.
If you're looking for SmugMug alternatives to build your portfolio, take a look at our nine recommendations.
Best SmugMug Alternatives
1. Format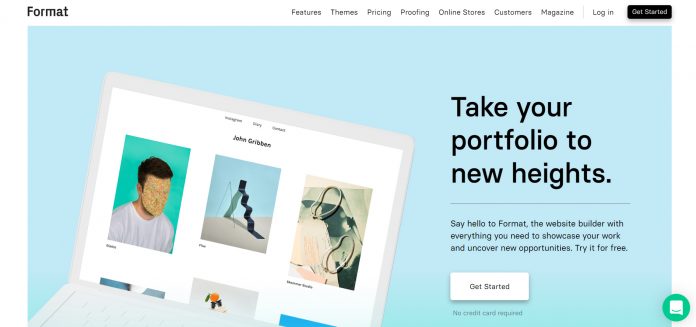 Format is a great portfolio-building platform to showcase your photography work.
They have a large selection of templates that are great for photographers, artists, and other creatives.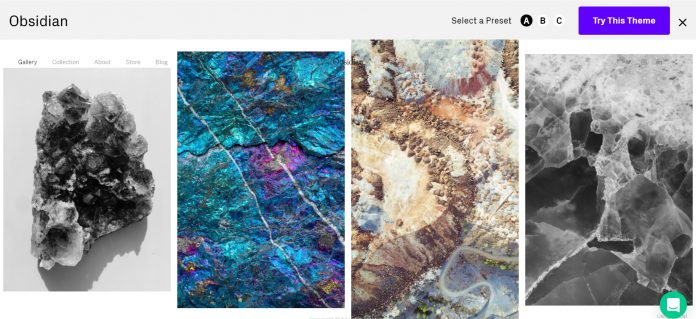 They even can connect an online store to sell your photography prints or books. That's got to be a bonus for numerous photographers looking for a SmugMug alternative. It was for us!
With Format, you can try out the platform to see if it is right for you with their 14-day trial.
After, they have plans that start at $6 per month which offers 100 images, three store products, and 15 pages.
All plans include:
Your own domain
Responsive Themes
Customer Support
Client Proofing and more.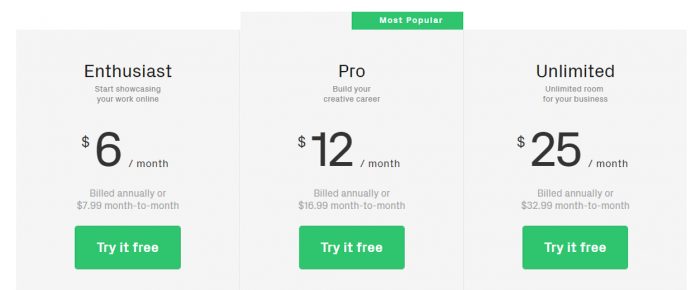 2. 22Slides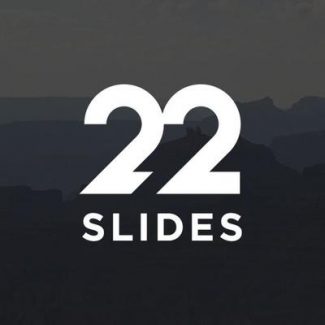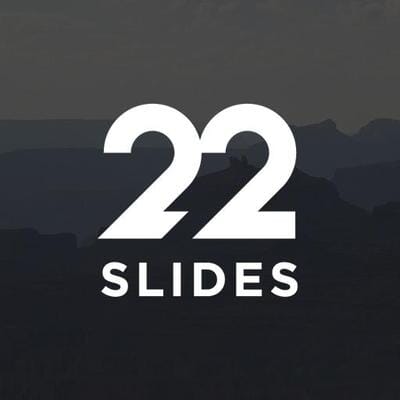 This platform is designed to create simple, yet powerful portfolio websites. They work with photographers, designers, models, and artists to craft their ideal personal website.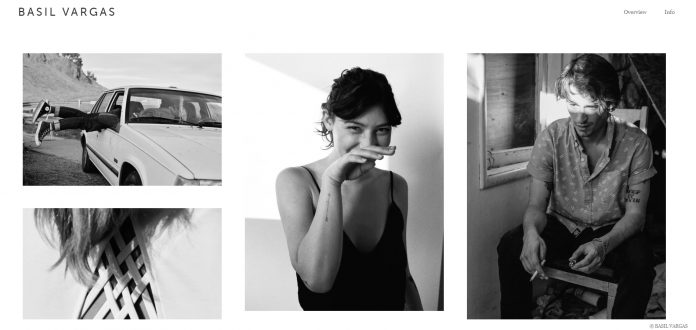 The templates are intuitive and allow you to adjust and control each part of your page. Plus, they can be mixed and matched to create an array of possibilities.
The features offered by 22Slides include:
Free custom domain name
Online sales
Password protection
Search Engine Optimization
Responsive & Mobile Optimized and more
You can test out 22Slides for 30 days free, no credit card required. After, their pricing is $10/month for all-inclusive access to building your portfolio.
3. Zenfolio


Zenfolio is an all-in-one e-commerce platform to showcase and sell your photography.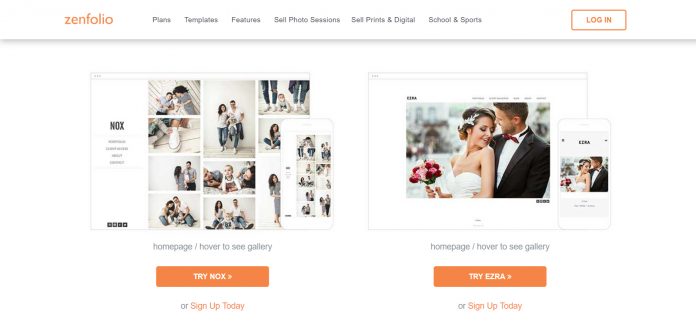 With Zenfolio, you will have:
A beautiful site in minutes
Online pre-order for clients
Built-in shopping cart
They offer beautifully designed templates to display your images.
They offer a free 14-day trial to test out the platform. After that, their starter kit begins at $5/month and increases by level based on the number of features available.
4. Squarespace
Squarespace is one of the most popular SmugMug alternatives. Likely because of its features and easy-to-use interface.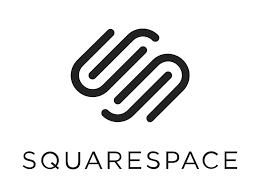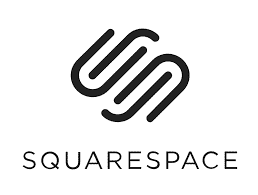 It's an all-in-one platform to build a beautiful online presence. They have an award-winning design with stunning templates for any type of creative.
With Squarespace, you'll get intuitive marketing tools to reach and grow your audience. Also, they offer unlimited hosting, top-of-the-line security and around-the-clock support.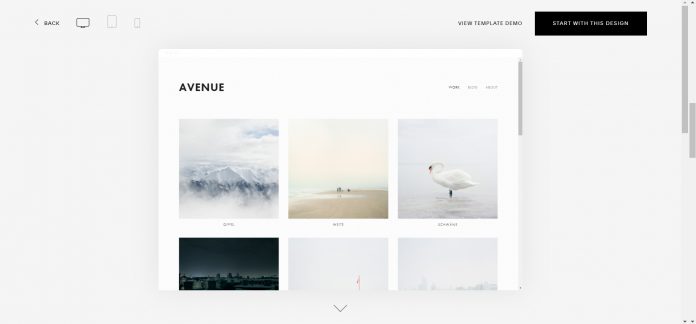 Hard to beat that!
Squarespace is more than just a portfolio builder. It is an all-encompassing site that offers the best for its customers. It's the SmugMug alternative for many professional photographers.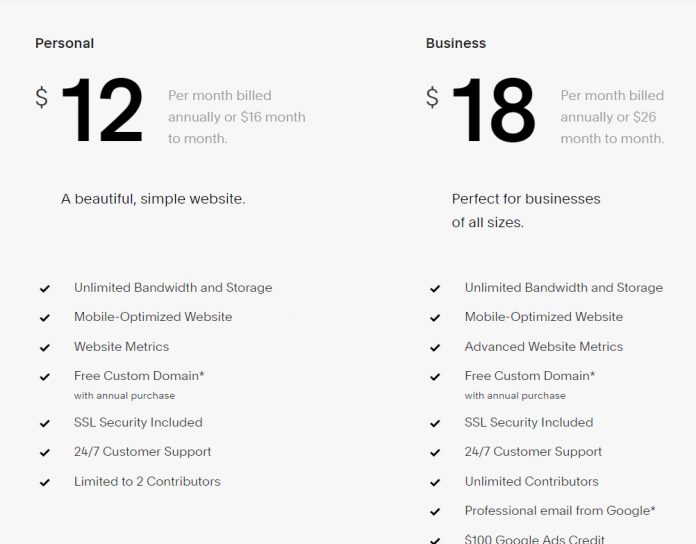 You can start a week-long free trial to test out its competencies. Then the personal plan is $12 per month. They have additional plans for business-focused accounts and online stores.
5. PhotoShelter


PhotoShelter is the portfolio-building platform where "Photographers get work done."
Here's what you'll be able to do:
Store your images
Create your photo website
Deliver your work
Sell or license your photos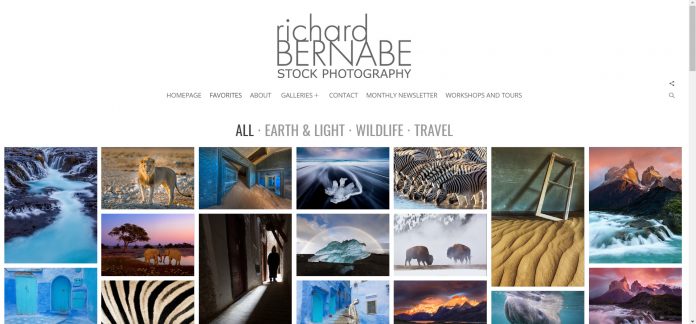 They have nine website template options that allow you to build your site within minutes.
Without coding. 😅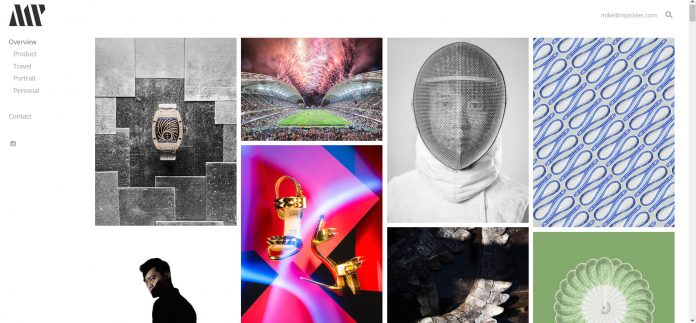 And, you can upload your photographs to create a secure and searchable online archive.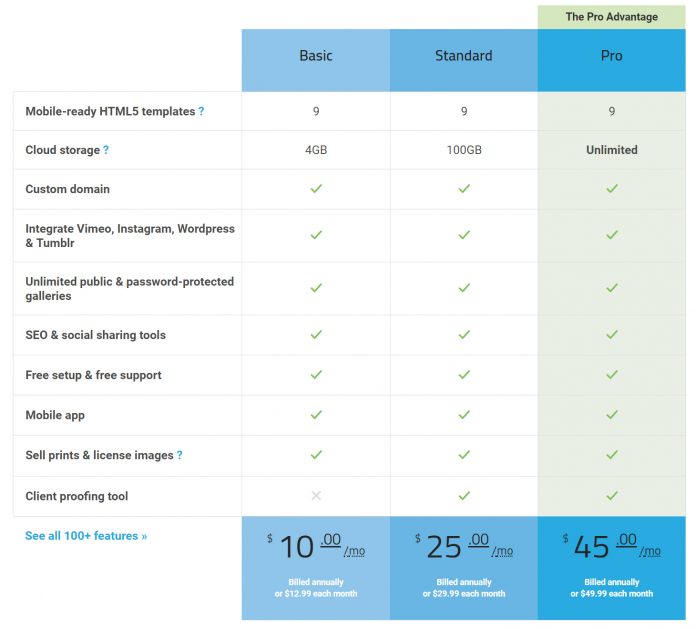 You can get a free Photoshelter trial for you to preview the site. After the trial, their basic plan is $12.99 per month. Or, if you choose to be billed annually, it breaks down to $10 per month.
6. Wix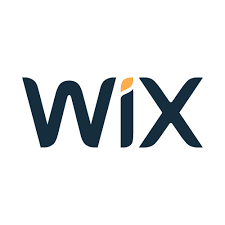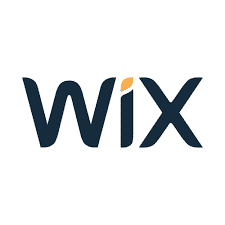 Wix isn't one of those SmugMug alternatives that's useful for just portfolios. Numerous businesses use Wix to build full-blown websites.
Related Post: SmugMug vs Wix
It is the place where you can create your professional website.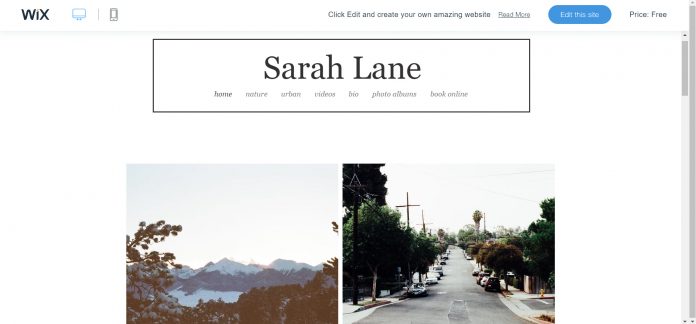 With the Wix editor, you have the freedom to design what you want. But, don't let that overwhelm you. Their drag and drop builder makes your site fully customizable.
Wix offers the features of:
Beautiful blogs
Media galleries
Mobile-friendly sites
Online stores
Custom domains
Industry-leading SEO
Photography Templates
Plus, if you want someone to build your website for you – try Wix ADI. This allows you to have your site designed and coded by a professional to your personal liking.

The trial is a great start to test out the platform. Once you would like to upgrade, premium plans begin at $11 per month to connect your domain, remove ads and more.
7. Weebly


Weebly allows you to build a professional website to display your portfolio and to help grow your business.
This platform is integrated with easy and simple design elements. Many users will appreciate the drag and drop builder that makes designing and setting up the site, easy.
Plus, you have the option to use custom fonts for a more customized look if you so desire.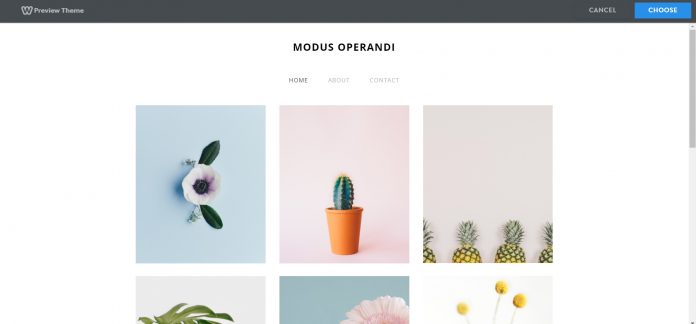 There are also parallax and reveal options, as well as an image editor.
For basic use, you can start using Weebly at zero cost to you. But, if you want to connect a domain – the pricing goes for $5/month when billed annually.

You can also add additional features for $12/month.
8. Adobe Portfolio


For many of us, Adobe's editing programs are a major tool in our post-processing workflows. However, not as many realize Adobe offers an interesting SmugMug alternative as well.
Now, this portfolio builder is a bit different because it is only available with Adobe's Creative Cloud subscription.
The good news is, you likely already have this option at your hands.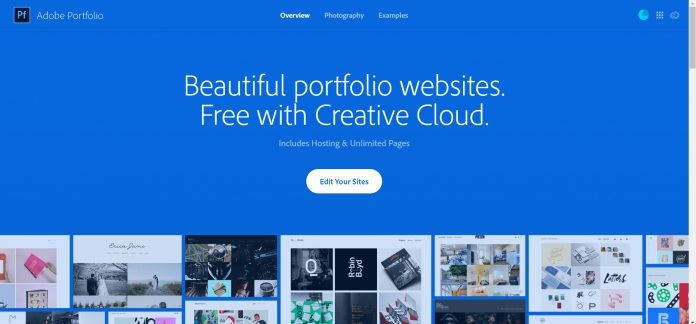 If you're subscribed to Creative Cloud, then Portfolio is free and includes hosting with unlimited pages.
They allow you to create a full portfolio or a single-page website – whichever you prefer.
Their galleries are ideal for showcasing your professional work. And, you can upload the content directly or import it from Behance or Lightroom.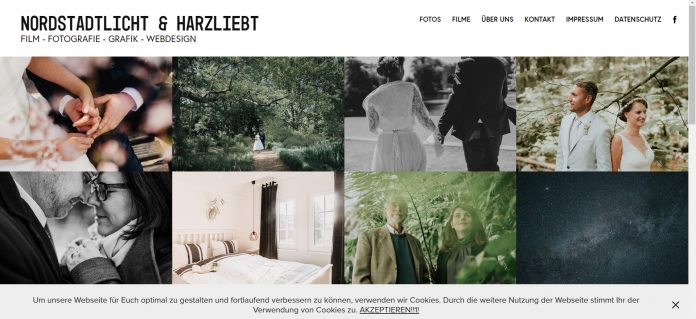 Plus, they offer easy-to-customize themes to showcase your beautiful work online.

The lowest level of Adobe Creative Cloud, The Photography Plan, begins at $9.99 per month with access to Portfolio.
9. Viewbook

Viewbook is a platform that allows you to create a clean photography website.
With Viewbook, they pride themselves on offering clean and uncluttered templates with a timeless design.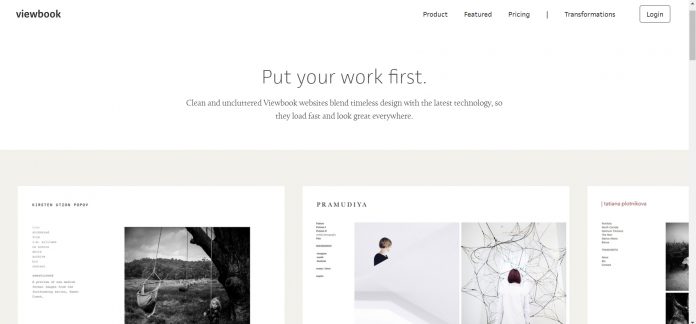 As you begin working with Viewbook you begin to notice just how photography-focused they are. We love how this SmugMug alternative allows you to choose from a variety of gallery options.
With visual customization, the Viewbook editor shows you live changes to your website as you make them. 🎨😎
Additional features include:
Online store capabilities
Organize, present and deliver your images
Mobile optimized websites
Use your own domain name
SEO searching and more
You can test out the site for as long as you'd like. Once you are ready to upgrade, Viewbook costs $16 per month when billed annually.
Did You Find the Perfect SmugMug Alternative?
As you can see, there are several alternatives to SmugMug for building your personal website or portfolio. Each offers different features at various price points. Explore the options we have discussed above and choose the platform that fits your photography needs.
Then drop us a link to your fancy new website in the comments below. We can't wait to see what you'll create!