Who would have thought that you could make a living from simply photographing your travels? There have always been professional travel photographers; but in ages past, this type of job was limited to those intrepid explorers who had their works published in the National Geographic for example. In today's modern world, however, the internet and social media have opened up this profession to the general public, and many travelers are turning their wanderlust into a lucrative career.
To become a professional travel photographer takes time, skill, and dedication – it is not a simple case of taking a few dazzling shots and posting them to your Instagram feed. If you are interested in this career path and wish to explore our world with your camera in hand, then this guide provides everything you need to know to become a professional travel photographer!
Related Post: How to Become a Freelance Photographer
When you buy through links on our site, we may earn a commission at no cost to you. We evaluate products independently. Commissions do not affect our evaluations.
Step 1: Defining Your Aims and Goals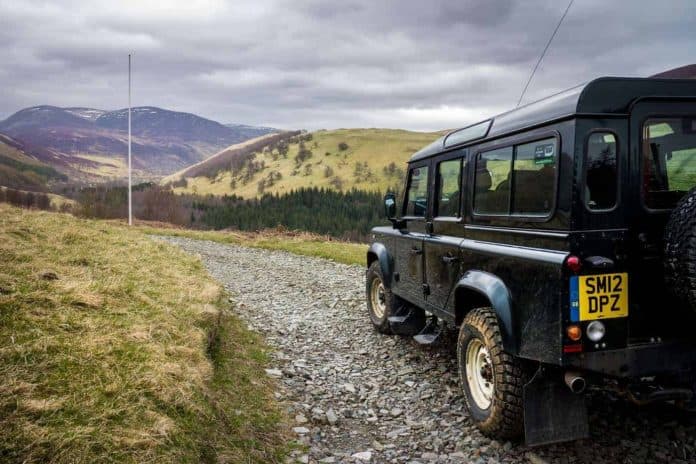 Many would-be travel photographers make the mistake of merely jumping into the profession without any forethought, research or planning. While this has worked for some, for most, it will result in failure.
You have to remember that many other individuals are trying to take the same path as you – to gain an advantage and head start, you must look at your long-term goals.
What do you want to achieve from this career?
Do you want to use it merely as a means to travel the world for a couple of years?
Do you want to do this job for the rest of your life?
Do you want to earn just enough to be able to travel?
Do you want to earn enough to settle down?
Related Post: Ultimate Guide to Antarctic Photography
These are serious life questions, and you must take due consideration before becoming a travel photographer. The following are some aims and goals to pre-define:
How long do you envision being a travel photographer for?
How much money do you wish to make from this profession?
Do you want to live a nomadic lifestyle or have a fixed base?
Do you want to progress to other career paths in the future?
Do you value travel or photography more?
Consider your aims. Create a career plan. Create a list of goals and milestones. Make a plan, stick to it, and think thoroughly about how you will achieve your dreams.
Step 2: Learning the Art of Photography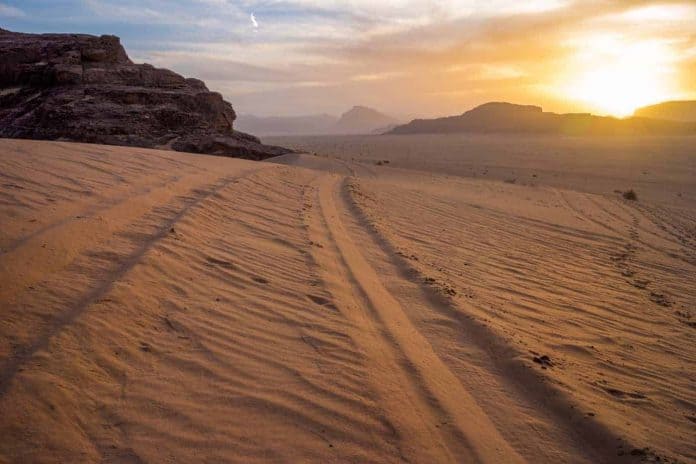 Once you have given heed to your aims and progression, you must, of course, be proficient with a camera! This might sound obvious, but it is surprising how many people think that they can become a travel photographer because they have taken a couple of decent photos on their smartphone. To be a professional travel photographer, you must excel at your craft – you must be able to capture the moment and create stunning masterpieces that stand out from the millions of other shots circulating in the world. The following are some pointers to help improve your photography:
Equipment
First, you must have a decent camera! A smartphone camera is perfectly acceptable for portfolio work and social media posts. However, a DSLR camera is a must for publishing work. Work submitted to magazines and stock image sites, for example, must be high quality and a large enough resolution – smartphone cameras just don't have this type of quality. We have listed below some ideal equipment to help improve the quality of your photographs:
A high-quality DSLR camera (preferably Canon or Nikon)
A range of lenses (A standard zoom, a wide angle and a high-power zoom for example)
A portable tripod (To improve stability)
A remote shutter (To take long exposures, etc.)
Plenty of spare batteries and memory cards
Post-Processing
Aside from equipment, you will also need post-processing software. This is software that allows you to edit RAW image files on your computer or laptop to improve their quality. Popular post-processing software includes Adobe Lightroom, Aurora HDR, Adobe Photoshop and Coral PaintShop Pro.
Lightroom is arguably the top dog, but others are perfectly adequate. Take time to learn how to use post-processing to transform your images into works of art.
Experience
Take classes. Watch YouTube tutorials. Subscribe to online lessons such as KelbyOne. Imbibe yourself with knowledge and learning, and improve your basic understanding of photographic techniques.
Furthermore, get out there and practice!
Don't just sit at home – explore the great outdoors and start putting those basic photography skills into practice – go out on day trips, head out into the city – shoot, shoot, and shoot some more – it is the only way you will improve your techniques, eye for detail and composition.
Step 3: Crafting a Brand and Image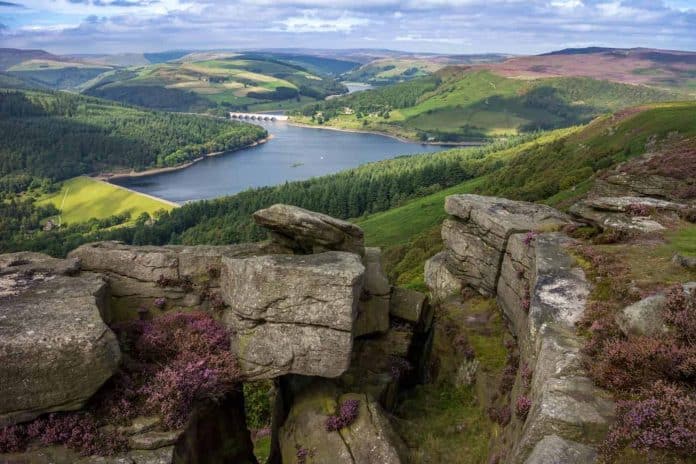 Once you have started the process of improving your photographic skills (you can never master the art – it's always a learning curve!), you can look at crafting your travel photography brand.
In the past, a travel photographer could merely get by using their name – famous photographers such as Nadav Kander, Steve McCurry, and Jimmy Nelson didn't need gimmicks or catchy slogans. In today's highly competitive, social media-driven world, however, a niche or brand is an absolute must. If you can create a name for yourself then superb, but we highly recommend creating a brand image too.
Related Post: How to Photograph Memorials
3.a: Name
As mentioned, just using your name may not suffice – by all means plaster your name everywhere, but consider a brand name too. Make it catchy, make it stand out, and make it relevant to photography or travel. For inspiration, just search on Google for "travel photographers" or something similar – you will see the creative titles others have crafted for themselves.
Consider creating a list of potential names first; once you have done this, you must then search to see if any of them or already in use. Furthermore, search for a web hosting company such as GoDaddy or One.com to see what domain names are available for that name. If there is a name you truly love that has an available domain name and isn't in use, claim it as your own!
3.b: Logo
Next comes the logo! Every travel brand needs a logo to accompany its name. A logo will help continue the theme of your name and brand and create an association with your viewers & customers. Create a logo that fits in with your name and niche, and that is of course eye-catching. If you lack design skills, consider having a logo professionally created by a freelance designer – the one-off cost will be worth it.
3.c: Niche
These three steps should be completed in tandem ideally. You should think of a niche market, and create a logo and name that compliments this niche. As the world of travel photography is now so competitive, many professionals thrive by creating a niche. Examples of niches could be:
A certain continent
A certain country
Food & Travel
Landscapes
Portraits
Adventure Photography
Exploration Photography
These are just a few examples – basically, take an angle of travel and photography that you particularly enjoy and use this as your niche – it will help provide focus. Don't limit yourself to this niche however as you still need to create a wide range of shots and articles.
Step 4: Building a Portfolio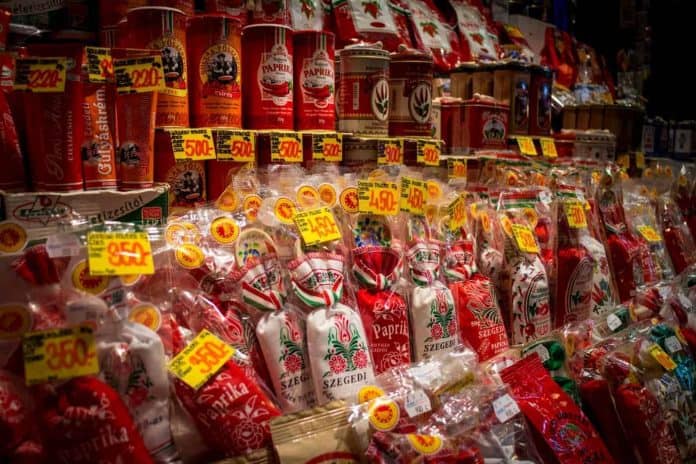 Every travel photographer must have a portfolio. If you do not have visual proof of your work, how can a potential client see your quality and style? Your portfolio is a gateway to your photographic soul – the means by which you can share your work with the world and let people see a glimpse of your creative genius.
Related Post: A Comprehensive Review of the Best Portfolio Sites
The best way to create a portfolio is to have a dedicated section on your website – this creates backlinks to your site and also invites viewers to delve into other areas of your online world such as social media and blog. If you haven't built a website yet (we get to that in step 5), consider using Flickr or another free online gallery as a stop-gap. Finally, ensure that you continually update your portfolio, only include your most stunning work, and promote it as often as possible.
Step 5: Creating an Online Presence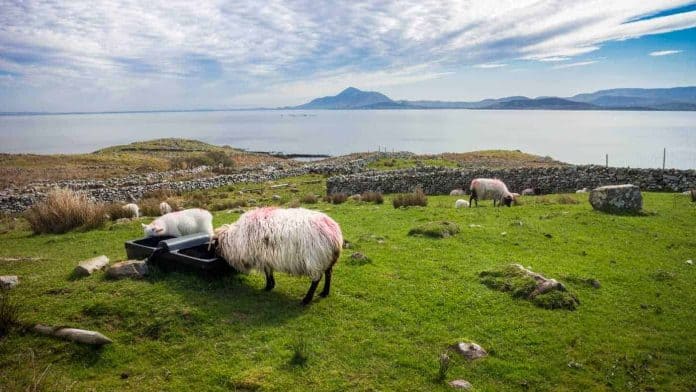 Having a robust online presence is an absolute must for the modern travel photographer. The internet and social media will be your primary source of income and business. Therefore it is imperative that you build an online presence and use as many of the available tools and outlets at your disposal as possible.
5.a: Website
A personal website is a necessity for the would-be travel photographer. Your website will be your primary focus – the place you publish your work, showcase your talent and build your empire from.
Your website should replicate your brand name, niche, and identity and be an extension of your personality, photography style, and business.
Related Post: Best Paid Photographers
You should update your website and social media pages regularly, keep them relevant, and promote them as often as possible to improve your exposure and SEO. The following are some potential pieces of content you could include in your travel photography website:
Photography portfolio
About section
Travel blog
Online store
As mentioned in step 4, your portfolio should contain only your best work, and it should be updated regularly. A travel blog is a great way to generate content for your site, boost your SEO rankings, and also to document your travels and share your experiences with the world. Finally, you could monetize your photos by implementing an online store.
5.b: Social Media
Social media is just as important as a website. Consider signing up to Facebook, Twitter, and Instagram to start with – these are the leading three social media platforms for travel photographers. In time, you could consider moving to other platforms too, but these three are a necessity.
Your social media posts should reflect your brand and niche, and you should post as often as possible. Always remember however to ensure that your content is useful, engaging and exciting. Don't merely create content for content's sake. Use social media to promote your website, and also to show your work and travels. As your audience and followers grow, you could also look at monetizing your social media using paid advertising.
Step 6: Getting Published & Finding Clients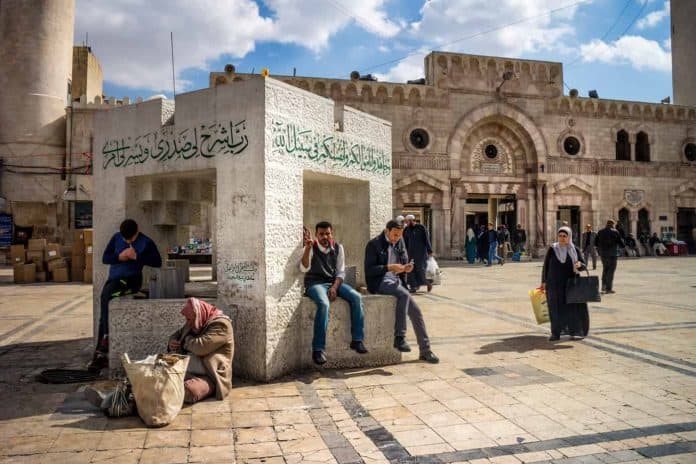 Finally, we come to the tricky part – the part which turns a hobby into a profession: Make money and get published! This is actually the toughest step of them all, and it takes perseverance and determination. Expect failure and expect knock-backs, but never give up – if you persevere you will achieve your goals and become a published travel photographer.
6.a: Stock Image Libraries
This is almost like your bread and butter – the small but consistent income that you can rely on. There are hundreds of different stock image libraries that you can sell your work to. In short, you sign up to these sites as a publisher and you send them high-quality photos – these photos are then checked and added to their database. If a customer purchases one of your photos, you receive a commission. The following are some of the most popular stock image libraries:
Sign up to a handful of these sites, submit your work and let the income roll in. It is vital that you submit only the highest quality photos otherwise your application may be rejected. Furthermore, these sites have huge numbers of photos; therefore, you must submit shots that are your best or offer a particular subject or angle. This type of published work is easy to manage and certainly something you must do as a travel photographer.
6.b: Travel & Lifestyle Magazines
Magazines and eMaganizes are indeed a great way to get published. As a travel photographer, you should look at entering magazine competitions, contacting editors and using social media to promote your work to these mediums. There is no denying that you will have to submit your work to many different editors, and enter many different competitions but all it takes is one success. Each time you get published, be sure to promote the article via your website and social media, and also consider making a publications page on your own personal website too.
6.c: Paid Blog Articles
Many websites and blogs actually accept paid articles – i.e., you write content and provide photos, and the website will publish your article and give you a fee. Websites such as Bored Panda and other article sites will willingly accept work, and this is a sound source of income. Furthermore, you could consider looking for paid articles through magazines and travel bloggers or even using freelance platforms such as Upwork.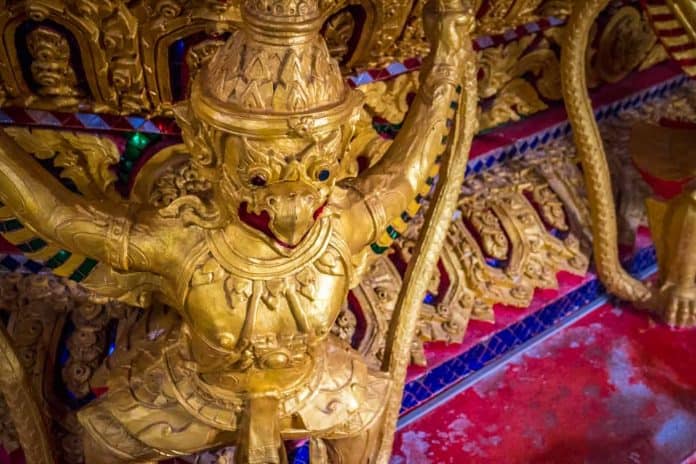 We hope you have found this article enlightening. As you can see, the travel photography profession is actually much more complicated and involved than you may have first imagined. If you persevere and build a strong brand, there is no reason why you cannot succeed! Always remember however to have fun, enjoy your photography and make memories when exploring our world!