Prints are timeless treasures, sentimental keepsakes, and memories captured on paper. Unfortunately, the more you collect these photographic memories, the more disorganized – and the harder to store – they become.
But don't fret! Photo storage boxes are here to help keep all of your images neat, organized, and protected. In this article, we share our deep-dive list of the best photo storage boxes you can buy today.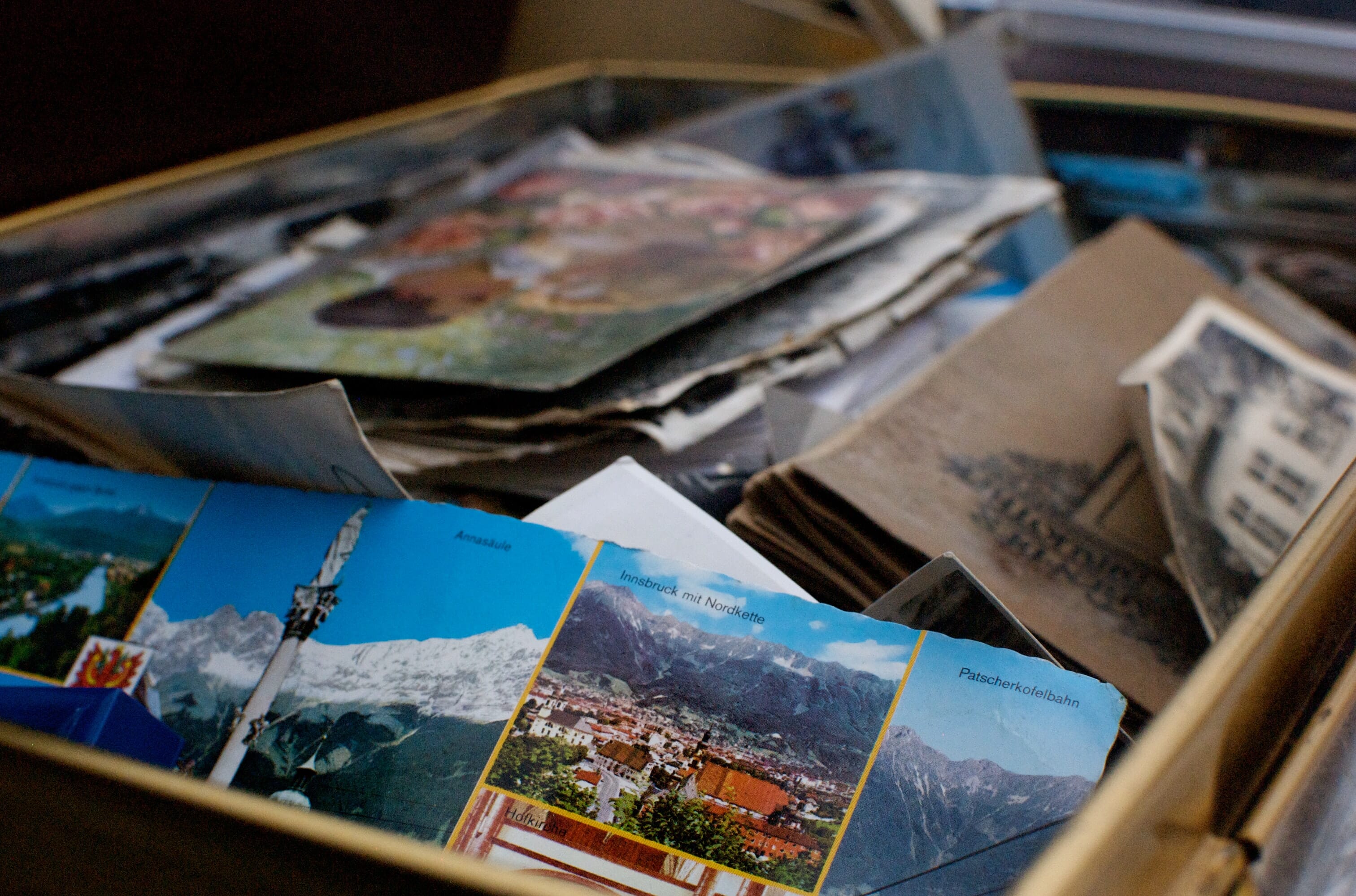 When you buy through links on our site, we may earn a commission at no cost to you. We evaluate products independently. Commissions do not affect our evaluations.
1. Novelinks Photo Case
Our Pick
A nifty way to organize
Compact design, individual storage compartments, and a great build – buying the Novelinks Photo Case is a no-brainer.
Pros
Can hold up to 1,600 4×6 prints
Individual cases inside the main case for organization
Snap-tight closures for protection
Decent price
Cons
Can only hold 4×6 prints effectively
Can get heavy
If a utilitarian, quick, and easy storage box is what you're after, the Novelinks Photo Case is a top choice. The design is simple – just a plastic box with multiple individual cases inside – but will do a great job of protecting your 4×6 prints. The clasps snap tight on both the primary box and the inner containers, so a bump off the shelf won't send your photographs flying.
The Novelinks Photo Case comes with 16 individual cases, each of which holds up to 100 photographs. Thanks to the many divider cases, you can organize your photographs any way you see fit, from year or month to subject matter or location. The individual cases also have designated label spots in case you want to use a label maker to indicate the case contents.
2. Aptbyte Store Photo Storage Box
Also Great
A colorful take on plastic storage boxes
If you don't want to deal with labels, why note try colors instead?
Pros
Water resistant
Holds up to 1,260 photographs in 18 inner storage components
Storage components are colorful, making organization quick and easy
Cons
Pricier than the Novelinks case
Not as spacious as the Novelinks case
Like the Novelinks Photo Case above, the Aptbyte Store Photo Storage Box offers plenty of storage solutions for your photographs – with a fun little twist. Each inner component is an individual color, eliminating the need for labeling (you can categorize by color, instead!). Plus, the storage box is transparent, allowing you to see the fun colorful containers inside.
The Aptbyte Store Box houses 18 individual cases, each of which holds up to 70 4×6 photographs (for an impressive 1,260 photos in total). Plus, take the individual cases out, and you can store 8×12 photographs instead.
The box itself features a snap-tight clasp and a foldable handle, making it easy to store anywhere in your home. And the snap-tight clasp makes the box water-resistant, so your images will be safe and sound in case of a flood or accident.
3. Pioneer B-1 Photo Box
A deviation from plastic storage boxes
If you're not a fan of plastic, this stylish box might do the trick.
Pros
Very sleek and professional looking
Made up of non-toxic materials
Very inexpensive
Index cards included
Cons
Lid does not clasp shut
If plastic boxes aren't really your style, the Pioneer B-1 Photo Box is a sleek alternative. At 11.25" x 7.75" x 4.5", this moderately sized storage box can hold up to 1,100 4×6 prints. Pioneer has been making albums and memory scrapbooks since the 70s and are known for their non-toxic materials.
The Pioneer B-1 Photo Box comes in a variety of solid colors (including black, purple, red, green, and more); you should have no problem finding one that matches your home decor style. Index cards are included, which allow you to write down pertinent information. And the outer metal identification plate lets you label each box, so you can carefully organize your precious memories.
One final perk: the Pioneer B-1 Photo Box is made of archival and acid-free board, keeping toxic chemicals out of your home and away from your photographs.
4. Pioneer Jumbo Scrapbook Storage Box
Best for Large Prints
For fans of 11×14 prints
A larger alternative to the beloved B-1 box from Pioneer.
Pros
All of the same luxuries of the B-1 box
Can hold up to 11×14 sized prints
Cons
Lid does not clasp shut
If you're someone who stores larger prints than the traditional 4x6s, the Pioneer Jumbo Scrapbook Storage Box is a great choice; it can hold up to 11×14 prints. This option is fantastic for larger images and features all the luxuries of the Pioneer B-1 Photo Box.
Although the Pioneer Jumbo Scrapbook Storage Box does not come with index cards, you can lay your prints flat and know they'll remain safe and free of dust. As is the company standard, the storage box does not include any acid, lignin, or PVC in its construction.
5. Pioneer Photo Albums B-1BW
An option for beautiful aesthetics
Need a box that attracts attention? These incredible designs won't go unnoticed.
Pros
All of the same perks as the B-1 and Jumbo box
Incredible patterns to choose from
Cons
Only black and white options
Lid does not clasp shut
If you're looking for a photo storage box to put on display, a fancy Pioneer Photo Albums B-1BW will do the trick. It's essentially the same as the B-1 Photo Box but features plenty of incredible patterns and designs to choose from.
However, all of the options are black and white. So if you want color, this isn't the right box for you!
6. Barhon Photo Storage Box
A rugged, durable storage box
Memories are priceless, and this storage box aims to keep them safe no matter what.
Pros
Heavy-duty case that is difficult to damage
Snap-tight clasps with a dual layer of protection for prints
Holds up to 1,800 4″x6 prints in individual storage compartments
Cons
On the pricey side
Not the most visually pleasing option
Photographs are precious, especially older prints that are more fragile than the rest. For a heavy-duty case that can protect those important images, try the Barhon Photo Storage Box. A heavily tinted black case rather than a see-through box makes the design look rather sleek:
Similar to the Novelinks and Aptbyte boxes above, the Barhon Photo Storage Box includes individual organizational cases to keep everything in its place, with a maximum capacity of 1,800 4×6 photos. Both the outer case and the inner cases feature tight clasps, with a double layer of protection for the images within. Made from acid-free polypropylene, the Barhon Photo Storage Box is quite difficult to break and will absorb the impact should it take a tumble off a high surface.
7. Kolo Havana Photo Storage Box
For photographers seeking quality
This photo storage box oozes style and luxury.
Pros
Incredible build and constuction, frequently favored by professional phtoographers
Great custom slot in the front to insert a decorative photograph
Archival lining to preserve photographs
A beautiful and high-end way to store photographs, the Kolo Havana Photo Storage Box is a quality solution for the most precious of images. Used frequently by professional photographers (both as a means of storage and as a product offering to clients), the Kolo Havana Photo Storage Box pulls out all the stops in design and construction.
Made of a book-binding board that resists warping and wrapping, the box will remain rigid and intact for years to come. For the texture lovers out there, the board is covered by Italian-milled premium book cloth, which feels smooth to the touch. The lid itself is designed with a classic, cigar-style hinge, adding a simple elegance to the box. The lining is made up of archival and acid-free paper, so nothing will damage your images inside. This is a complex way of saying that the Kolo Havana Photo Storage Box is fancy and commands attention!
The box is designed to hold several physical photo albums as well as loose prints. The box measures 7.25" x 9.5" x 5", so it's certainly not the largest on this list but is still big enough to keep a decent amount of images. The front of the box has a little peephole you can customize; just slide a photograph in there, and you have your very own personal box!
8. Blake & Lake Wooden Box
A wooden take on a storage photo box
Wooden boxes are a classic and beautiful way to preserve your best prints.
Pros
A high-end wood box for photo storage with beautiful gold hinges
Moisture and dust sealed
Cons
Expensive
No organizers
Photo storage boxes can be made of many materials – so how about some wood? If your design calls for a more organic touch, the Blake & Lake Wooden Box can be your go-to storage solution.
Offered in both white oak or matte black, this wooden box is an absolutely gorgeous addition to any shelf. Some users even laser-etch the top of the box to customize it fully. The gold hinges add an additional elegant touch, bringing a high-end finish to your memories. And the hinges do close tight, so the seal will preserve your prints from moisture and dust.
At 9.75" long, 7" wide, and 4.5" tall, this box is splendid for storing 4×6 and 5×7 prints with ease. Although the Blake & Lake Wooden Box does not come with any dividers or organizers, you can purchase plenty of options to fit inside this wooden storage box.
9. Lineco 8×10 Tan Museum Archival Storage Box
Museums trust it; you can too
If storage is your only goal, this is a great option.
Pros
Highly practical
Can hold up to 8×10 prints
Designed to elongate the lifespan of your prints
Cons
Lid is not sealed and easily comes off
If you're a professional art photographer and print storage is your sole goal, then the Lineco 8x10 Tan Museum Archival Storage Box is a fantastic option. Able to hold up to 8×10 prints, this box is used by museums across the country to preserve their artwork for years to come.
The box is made of a 60-point board and doesn't contain acid or lignin. It's also stiff and well sealed from contaminants. The top is easy to open, however – make sure to keep that in mind before you try to grab the box by its lid rather than its body.
10. ZKOO Large Size Art Portfolio Tote
Best for giant prints
Need to preserve very large photo prints? This tote is a great buy.
Pros
Large enough to fit up to 24×26 prints
Dual straps for easy transportation
Waterproof seal and a thick, sturdy fabric construction
Cons
It's not a box, but a tote, so it's not rigid
For photographers who print large, although it isn't a box, the ZKOO Large Size Art Portfolio Tote is a great storage solution for larger prints. Sized at 24" x 36", it holds some of the largest prints you can make at many professional print labs.
Yes, it's a tote bag rather than a box, but it does all of the things you expect from a box: protects your prints from dust and dirt and acts as a wonderful storage solution. The tote is made of thick fabric and features a convenient zipper at the top. The zipper is waterproof which is a nice bonus.
Art portfolio totes are intended to be carried, so you have two choices of handles depending upon the carrying situation: a short handle for hand-holding, and a longer handle for over-the-shoulder help. There is a 100% satisfaction guarantee, but we're pretty confident this bag will work out just fine!
Which Photo Storage Box Is Right for You?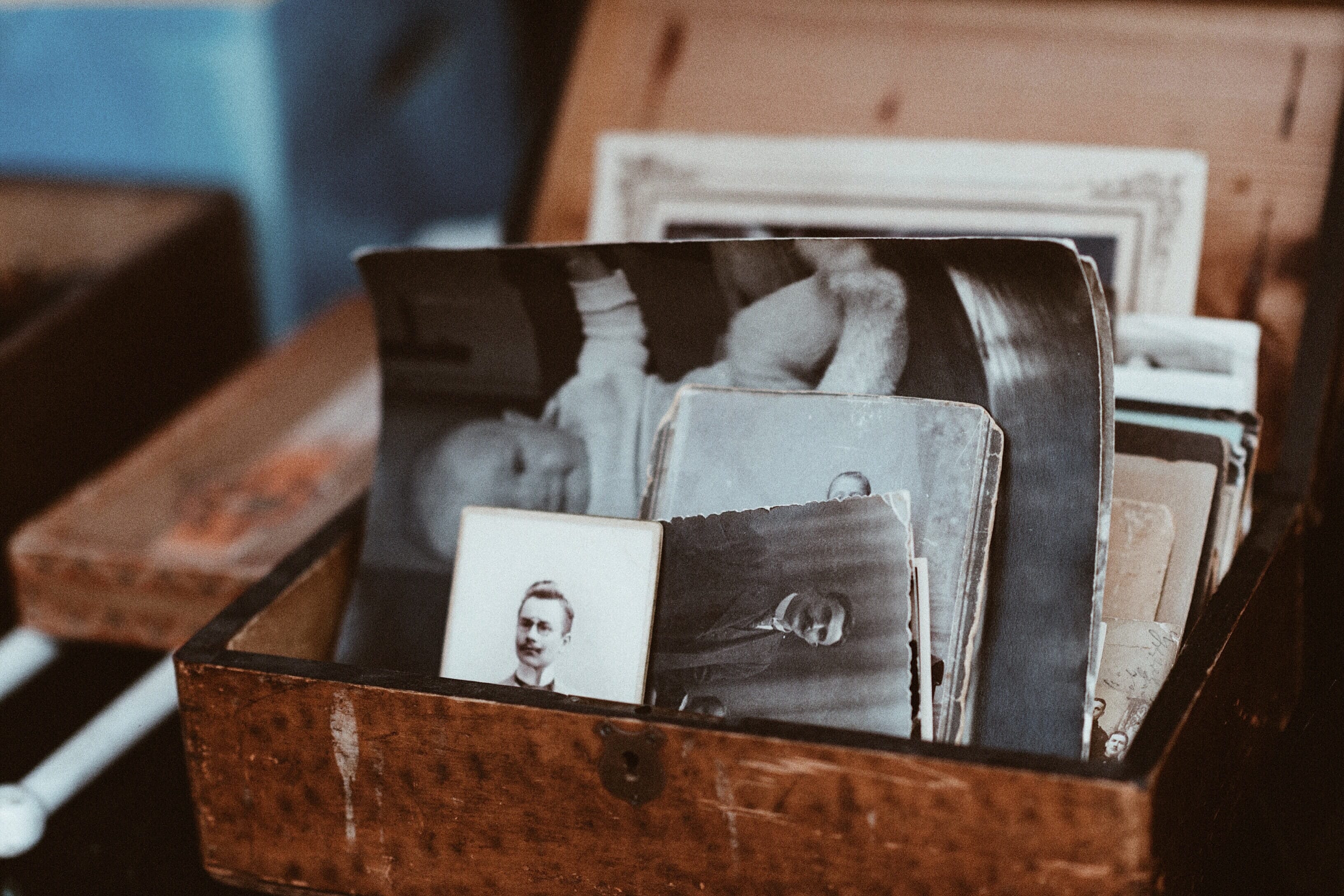 This list may have featured ten picks, but we still need to determine which of the best photo storage boxes is right for you! If you're just looking to ensure your precious memories are stored in a functional fashion, the Novelinks Photo Case is our favorite pick overall. From storing 1,600 photographs to offering a competitive price, it's a great storage solution that even includes inner organizational containers!
If you print your family photographs a bit larger, the Pioneer Jumbo Scrapbook Storage Box is a fantastic option, with a box that looks classic, beautiful, and can fit with almost any decor. That said, if high-end finishes are more your style, the Kolo Havana Photo Storage Box is the way to go.
---
As an Amazon Associate, we earn from qualifying purchases. Certain content was provided "as is" from Amazon daily and is subject to change or removal at any time.