Run out of phone storage space?
With the world heavily relying on computers, getting a full storage disk has become commonplace. Sure, you can rely on Cloud storage for the most part. But it's inevitable that you'll need a more handy storage device, one that doesn't require an internet connection to run.
That's where photo sticks for mobile devices slide right in. Most external storage devices are compatible with laptops and PCs, but what about your oft-used iPhone? Below, we share the 10 best photo sticks for iPhones.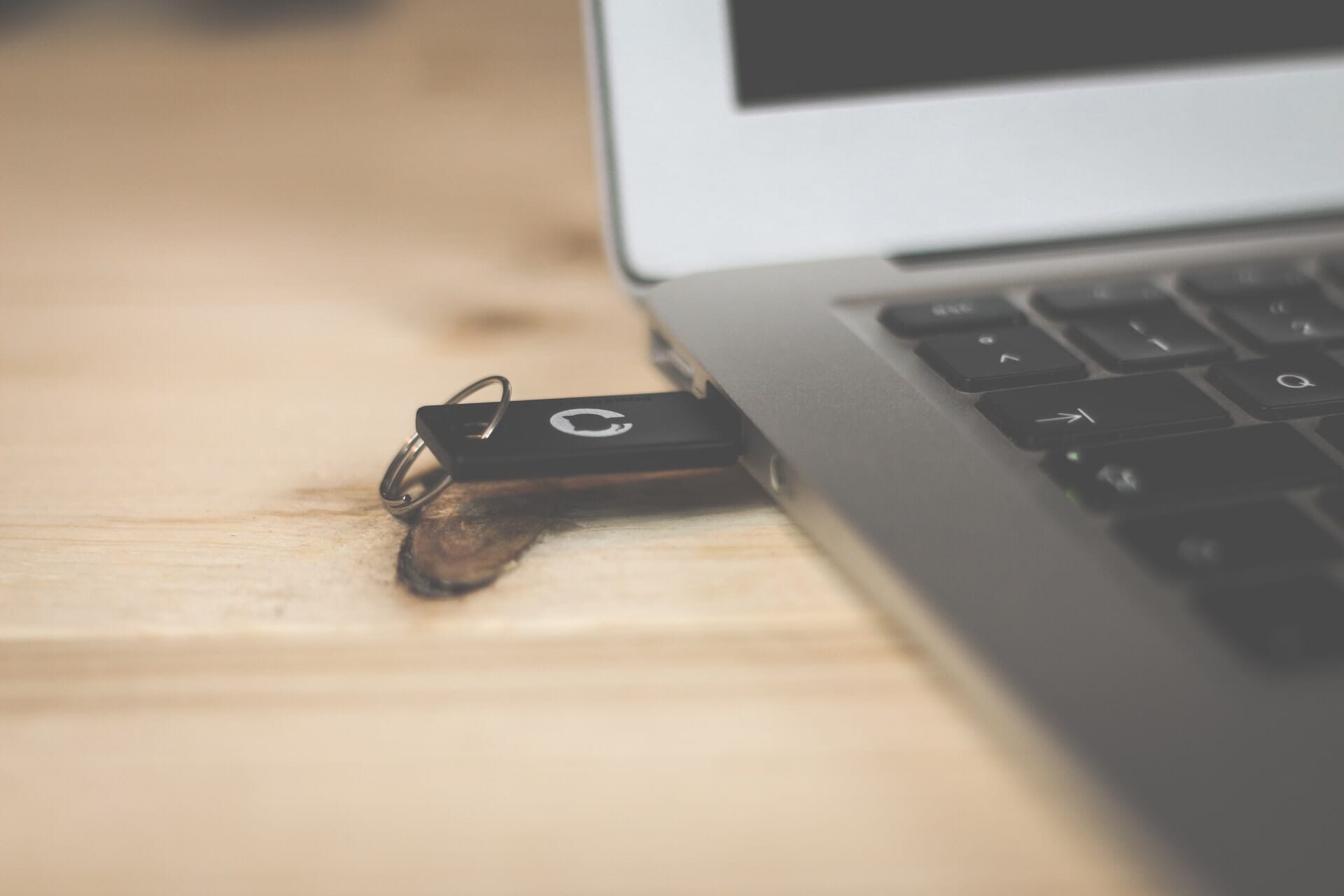 1. iDiskk (MFi Certified) 128 GB Photo Stick for iPhone
Our Pick
The best photo stick for iPhone users
This photo stick offers a quick and easy way to transfer photos and videos.
Supports many file formats
Has a wide range of storage
Auto backup
Plug and play (after the app is installed)
Old-fashioned design (similar to ordinary USB 2.0s)
Might encounter issues with the iDiskk app
If you have an iPhone 11 or 12, an iPad, or a MacBook with iOS 14, the iDiskk Photo Stick could be the most suitable one for you. With different storage capacities—128 GB, 256 GB, and 512 GB—you can load off some of your less frequently used files to this photo stick. It also doubles as a USB 3.0 device, so you can expect speedy file transfers and play movies directly from it without a hitch.
Through the iDiskk Max App, you can manage your files or even snap photos and save them directly to your photo stick. It boasts an MFi certification, so it's safe to use on your iPhone, and the 24-month warranty is also a bonus feature that not many photo stick brands offer.
2. Apple MFi Certified 128 GB Photo Stick
Also Great
Best for fast transfers
Easy and fast, the Apple Photo Stick is perfect for brand-loyal users.
Apple MFI certified product
Speedy and stable transmission of files from any device to your iPhone
Wide range of device compatibility
It is not surprising that the Apple Photo Stick is a sought-after storage device for iPhones. With the Apple name on it, it already has the credibility that potential photo stick users look for. You can even use this for older models (as far back as the iPhone 5). This photo stick only has 128 GB and 512 GB storage options.
You can experience high speed transmission of files from your iPhone thanks to this stick's USB 3.0 technology. Enjoy a transfer speed of 40 to 80 Mbps through this port, or 10 to 15 Mbps though the Lightning port. While it only has an 18 month warranty, the 24 hour online after-sales service lets you rely on Apple's technical support for other product-related concerns.
3. XINHUAYI USB 1 TB Flash Drive for iPhone
Best for large storage requirements
This flash drive offers plenty of storage plus customizable colors.
Efficient transfer between different devices
Durable design that protects the ports when not in use
Relatively larger storage space
Might encounter issues with the app
Prone to data losses when ports aren't securely attached
The two previous photo sticks are offered only in a single color – but with the No products found., you can have a red, blue, pink, gold, or silver photo stick. It's a good steal, too, considering its 1 TB storage capacity.
It also already has multiple connectors, making it quite a package indeed. The drive has USB Type-C and USB 3.0 ports for more flexible options for device compatibility. Aside from its smart app, it's also wireless and easy to use. You can manage your files safely and securely thanks to its touch ID encryption, too. If you encounter any issue, you can lean on the 18-month warranty for quality problems.
4. WOFICLO Flash Drive
Good for iPad users
The WOFICLO Photo Stick is high quality, and it's also compatible with most iPads.
Apple MFI certified product
Modern color selection
Wide range of device compatibility
Delicate multi-port design that is prone to damage
The No products found. is available in lovely colors of gold, blue, and pink. Your choices for storage capacity, however, are limited to 128 GB and 256 GB.
Although it only offers USB 3.0 compatibility, you can use this flash drive with all iPads excepting the iPad Pro. You can keep your files secure with the password and touch ID encryption, and you can manage your files using the CooDisk app. This is perfect for individual privacy protection and confidentiality functions.
5. SCICNCE USB 3.0 512 GB Flash Drive for iPhone
Great for speedy transfers
The SCICNCE Flash Drive is stylish, fast, and offers plenty of storage capacities.
Wide range of compatibility
Convenient retractable design
Easy switching of ports for different devices
Might encounter issues with the app
Sometimes it loses fragments of the original file (date, location, etc.)
The SCICNCE USB 3.0 Flash Drive is available in 128 GB, 256 GB, and 512 GB capacities. You can also find it in silver, dark gray, and rose gold. Its USB 3.0 port allows you to transfer or work on different file formats efficiently and up to 300 percent faster than older USB 2.0 ports. It has a read speed of 80 Mbps and a write speed of 30 Mbps.
Like the iDiskk and Apple photo sticks, it has a convenient keychain design that's also retractable. Once you've plugged it into your device, it automatically saves new files. It has a free Y-Disk app that you can use for your files' protection, while the 24-month warranty is longer than the others on this list.
6. TRYVAT 256 GB Memory Stick for iPhone
Good for users with many devices
While the drive offers only a single size, you get plenty of color options, and it offers plenty of port connectors, too.
Convenient retractable design
Modern color selection
Easy switching of ports for different devices
Limited storage capacity option
Poor customer support services
The stunning colors of the No products found. is perfect if you want a drive that's easy to spot in your gadget pile. You can buy it in black, blue, dark green, gold, green, pink, and purple. However, it only has a 256 GB storage capacity, so if you have a lot of files, you'll have to consider the other options on this list.
Thanks to its retractable design, you can be sure that the port connectors are safely tucked in when not in use. It has a USB 3.0 port with a read speed of 80 Mbps that also allows you to enjoy one-click backup of your files. For your privacy, there's also the password and touch ID.
7. LANSLSY 256 GB Photo Stick for iPhone
Good for security-conscious users
The LANSLSY Photo Stick gets the job done, and its file protection is perfect for important files.
Wide range of device compatibility
Convenient body design for accessing the ports
Doesn't require WiFi connection for file transfers
Need to download an app for iPhone users
Loose adapters for the ports can be easy to misplace
Available in pink and silver, the LANSLSY Photo Stick for iPhone only has 256 GB of storage, but it has multiple ports for your iPhone. Its 360 degree rotation and 90 degree stuck point makes it more convenient to use the connectors.
In terms of privacy and data protection, its touch ID and password via the Y-Disk app is your best friend; that way, you can enjoy high-speed data transmission, with or without WiFi or internet connection. If you ever encounter any problems with this memory stick, you can contact them for their 24-month warranty.
8. EATOP USB 3.0 Flash Drive 512 GB
Best compact drive
If you need an ultra-compact storage drive to keep on your keychain, the EATOP drive is a stellar pick.
Supports a wide range of file formats
Durable compact design
Includes a user manual in the USB package
Might have connectivity issues
Relatively small body, easy to misplace
The EATOP USB 3.0 Flash Drive follows the same convenient keychain design as the SCICNCE and LANSLSY flash drives but is smaller and more compact. This zinc alloy photo stick is available in silver, pink, and dark gray. Though you don't get a huge amount of choice, some prefer to have options other than silver. This high-quality flash drive can store up to 512 GB of memory and maintain a maximum speed of 80 Mbps, too.
The EATOP drive also uses the Y-Disk app for password and touch ID protection. If you encounter problems with their hardware and privacy protection, be sure to take advantage of their 24-month warranty.
9. Sttarluk Photo Stick USB 3.0 Pen Drive for iPhone
Great for quick file transfers
The Sttarluk Photo Stick offers lightning-fast transfer speeds, so if you need to upload files, fast, it's a great buy.
Fastest writing speed
Modern color selection
Big storage capacities
One-click backup
Might have issues with connectivity
Data corruption is a common occurrence so it's not suitable for long-term storage
Among the photo sticks we've listed so far, the Sttarluk Photo Stick has the highest write speed of 40 Mbps. So if write speed is a top priority for you, then choose this photo stick. With their free app, you'll have no issues with sharing your files offline or online.
Sttarluk also wins the color game by giving you more options to spice up your photo stick. You can choose from black, blue, gold, pink, and purple, and you can also grab either the 512 GB or the 1 TB storage option.
10. Gulloe USB 3.0 Flash Drive 512 GB for iPhone
Perfect for intermediate storage needs
The Gulloe Photo Stick offers 512 GB of storage, perfect for photographers and graphic designers.
Data encryption embedded in the app
Modern design with curved edges helps distinguish the device from others
Includes a user manual in the USB package
Limited storage capacity options
Data corruption happens from time to time, so it's not suitable for long-term storage
A 12 8GB flash drive might be insufficient while a 1 TB flash drive might be too much. If you find it difficult to decide which one you should get, a 512 GB storage might be a comfortable and practical choice. The No products found. also sports a similar design as the SCICNCE and LANSLSY flash drives but has curvier edges. This adds a more comfortable feel when you hold the stick and distinguishes it from the flash drives you use with your other devices.
The Gulloe flash drive also works with the Y-Disk app. What makes Gulloe different is its data encryption technology that's embedded in the app. If you find something unpleasant with their device or app, rely on their 24-month warranty for any repairs or replacement.
Picking a Photo Stick: Key Features to Look For
Before you grab a photo stick, make sure you consider the following key features:
Apps. Some photo sticks require apps to navigate it. If you prefer organizing your files on top of just saving files on your stick, then choose a photo stick with an app.
Design. As long as the design doesn't hinder the functionality of your storage device, you can grab any of the best ones we've listed above.
USB 3.0. This feature is one of the top considerations in getting a photo stick. Older photo sticks only have USB 2.0 with a transfer rate of 480 Mbps. If you're looking to transfer heavy files, then a USB 3.0 photo stick with a transfer rate of 2.8 Gbps will do the job faster.
Charging cable. If you like multi-purpose devices, opt for a photo stick that also functions as a charging cable.
Durability. Photo sticks are less expensive than bigger external hard drives with more storage, but you should choose a durable photo stick at a reasonable price. Doing so will save you more money in the long run.
Dust cover. Among the features you should look out for in a photo stick, this may be the least crucial. However, if you work in an environment where weather may be an issue, then you should get one with a dust cover. Doing so will contribute to the longevity of your photo stick.
SD slot. If you travel a lot but don't have much space to carry a larger external hard drive around, then you can opt for photo sticks with SD slots. This allows you to increase your storage without multiplying your phone stick size.
Multiple connectors. Consider this if you have multiple devices where you store your files. It'll prevent you from needing to buy two photo sticks.
Wireless. If you want more freedom to use your device, choose a wireless stick. That way, there's no more lugging a cord around or making sure that your stick is securely attached to your iPhone to transfer files. But you have to pick one with more security to keep your files safe.
Which iPhone Photo Stick Is Best?
If you're looking for the photo stick with the fastest writing speed, the Sttarluk Photo Stick is the best pick. However, the iDiskk Photo Stick and Apple Photo Stick will offer the best compatibility with your iPhone, thanks to their MFi certifications.
---
As an Amazon Associate we earn from qualifying purchases. Certain content that appears on PhotoWorkout.com comes from Amazon. This content is provided 'as is' and is subject to change or removal at any time.