A review of ConvertKit
Why we use it & you should too!
ConvertKit for Photographers, Blogger (like us), and Freelancers rocks.
And this is why:
It's user-friendly (super easy to use!)
You can tag and segment your contacts
You only have one email subscriber list *
* If you are asking: Why is having one list so great?
Well, because multiple email subscriber lists can drive you crazy (with some email marketing providers like Aweber or Mailchimp you end up having too many lists and even duplicate subscribers).
Now, having only one list doesn't mean you can segment less! You can segment your subscribers by adding various tags the moment they sign up.
For Photographers ConvertKit is great. For example, you could tag certain subscribers by genre of photography, e.g.:
Wedding
Events
Corporate
Fashion
Portrait

You can then send to clients who are interested in hiring you as a fashion photographer different emails than to an engaged couple who is looking for a wedding photographer.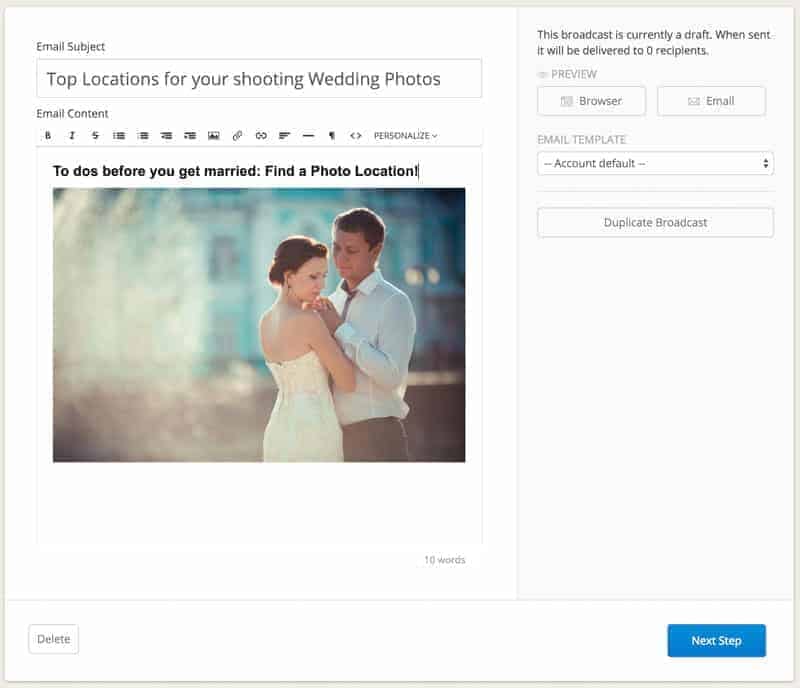 If tagging your subscribers isn't enough, you can segment them. E.g. you can create segments like this:
Existing Customers
Prospects
Leads
So for example, if you want to send out a mailer to leads you met at a fashion show you can compose the mail and then select the segment "Leads" and add the tag "Fashion". Your mail will only go to those who are interested in fashion and look forward to knowing more about you and your work (which may not be relevant for an old portrait photography customer of yours).
What we also like about ConvertKit is that you can see who opened your mail (Open Rate) and how many of your visitors clicked on a link (Click Through Rate).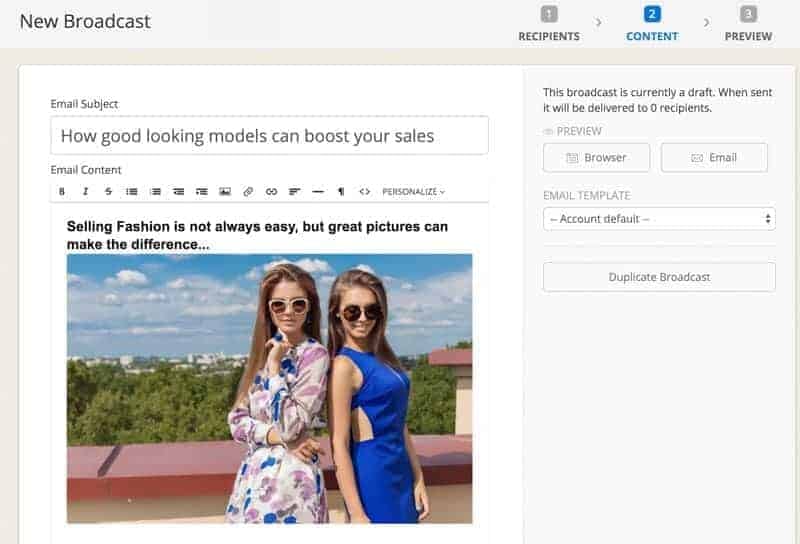 Click here
 to get started with
ConvertKit
, which BTW costs you only $29 a month, much lesser than other providers like Infusionsoft or Emma.
Automation Rules: If this > than that
Example: ConvertKit knows if a subscriber from your "Fashion Leads"  clicks on your link for a special offer for a fashion studio Photography shot.
The receiver of the mail who clicked on that link can then automatically be converted by ConvertKit into a "Fashion Prospect" (the segment changes from lead to prospect). All fully automated!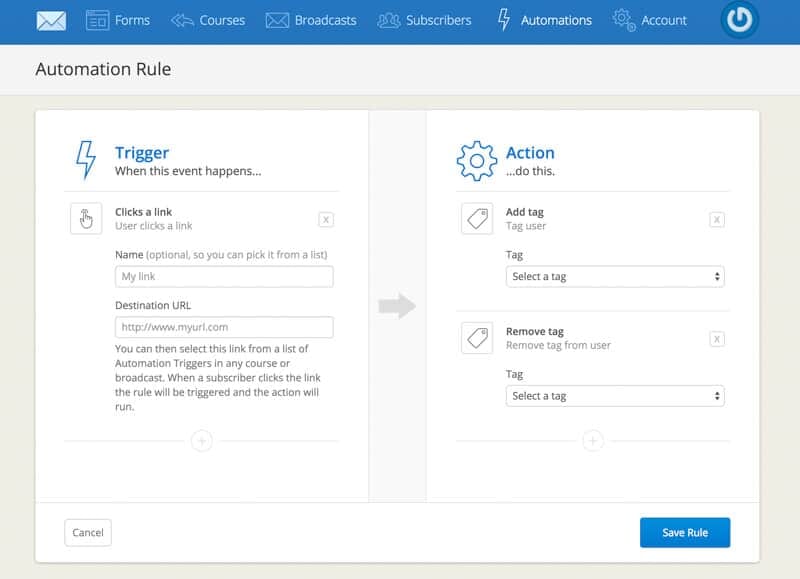 And the real power of ConvertKit for Photographers and any freelancers or small business is the email sequences on autopilot (or as ConvertKit calls them "Courses").
Courses: Email sequences
Once our "Fashion Lead" subscriber was automatically moved to a Fashion Prospect ConvertKit can start a pre-defined course of mailings, which are more targeted to converting your prospect into a customer, e.g.
Day 1: Sending an Educational Message:  Why great fashion photography can boost your sales…
After 3 days: Educational Message, introduce service: Where to find great fashion models and how we can help you…
After 6 days: Soft Sell & Some more information about you: Peak into our Photography Studio & Special offer if you book our studio or photographer 2 weeks in advance…
…and the sequence can go on for 3-4 more mails until the prospect becomes a customer of yours!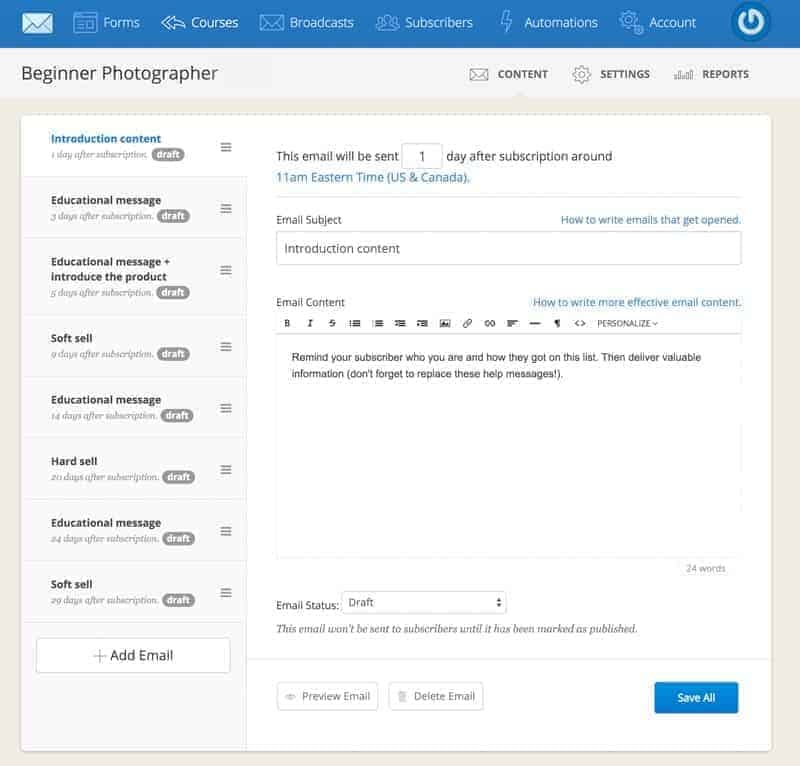 Apart from having your emails going out on autopilot, you can still once in awhile send a broadcast to all your subscribers with some general updates. ConvertKit is super flexible and simple at the same time!
ConvertKit for Photographers: Integrations
There are plenty of integration! Even though ConvertKit is quite new on the market (and we are looking forward to some photo app integration), it already offers many integrations with the most important lead captures forms like Gravity Forms, Optin Monster and it has a special plugin for the WordPress Blogging platform (e.g. do you see this opt-in form below this post? Well that's done with the ConvertKit Form Builder and integrated with the WordPress Plugin).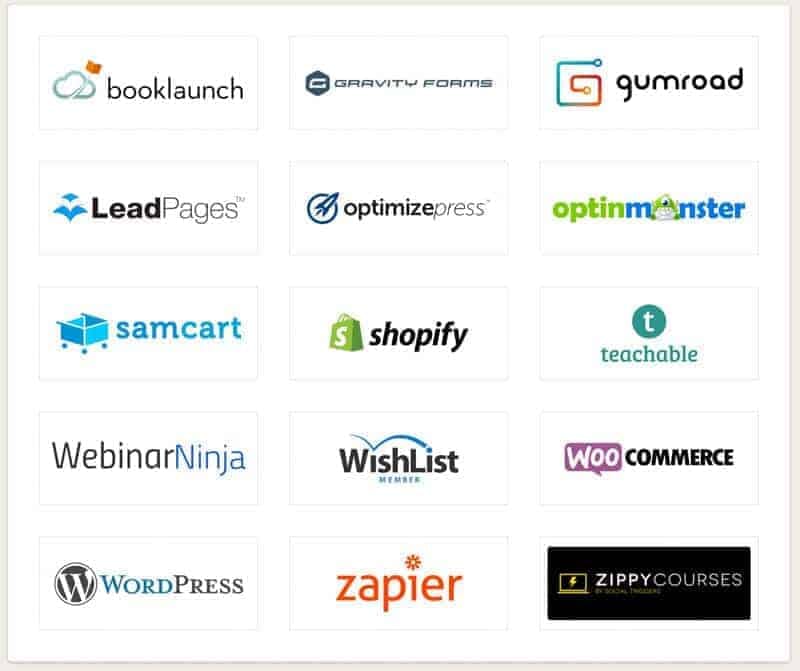 ConvertKit for Photographers, Bloggers & Authors is a fantastic tool! Get started with ConvertKit now to grow your Photography Business!
Any feedback our question? Please fee free to leave a comment below in the comment area. Thanks!