Are you looking to get your photographs out into the world? Do you want to get a feel for how your skills stand up against other artists?
GuruShots, marketed as "The World's Greatest Photography Game," may hold the opportunities you've been searching for.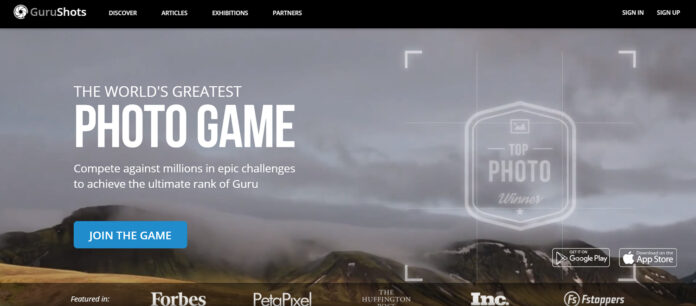 But what, exactly, does the growing platform have to offer? Furthermore, is it worth the time and effort to seriously compete?
In this article, I'll give you a thorough review of GuruShots. I'll show you the best, the worst, and whether the community is worth joining.
Let's get started!
When you buy through links on our site, we may earn a commission at no cost to you. We evaluate products independently. Commissions do not affect our evaluations.
Does GuruShots Offer Real Rewards?
First things first:
Is GuruShots legitimate? Can you really win big prizes?
The short answer: Yes.
While the GuruShots app is free to download, there are some very real prizes that users compete for. GuruShots has partnered with big brands like Adobe, Kodak, B&H, Adorama, Polaroid, and Skylum.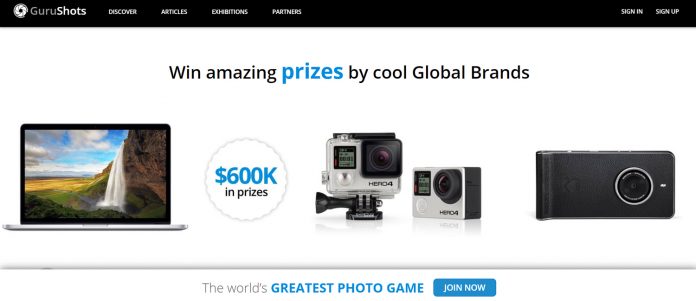 A winning photo could be awarded anything, including:
an awesome piece of gear
a straightforward cash prize
the chance to exhibit at flesh-and-blood gallery venues
Since there's no fee to enter, the game presents itself as a minimal-risk means for photographers to gain some exposure.
One of the main concerns many newbies run into when starting out with GuruShots is finding whether or artists relinquish copyright when submitting images. To make things clear, users retain full ownership over their images when uploading.
Related Article: 3 Must-Have Smartphone Apps
How Does Gurushots Work?
Understanding the basics of GuruShots is simple. You sign on, you upload images to a contest of your choosing, and watch the votes roll in.
But how exactly does it all work in practice?
As soon as I logged in, a prompt suggested I upload some shots. I picked a few favorites and sent them in. What I didn't realize was that those first uploads were automatically included in a "Newbies of the Week" contest.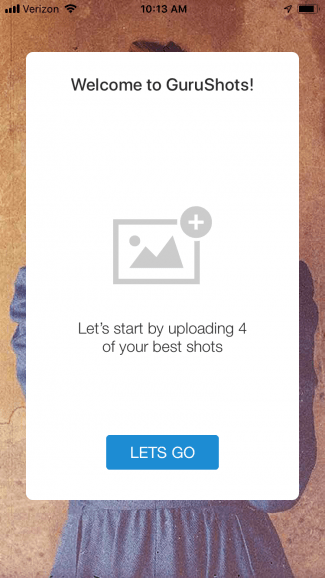 For a little while, votes came flowing my way–at a pace that was frankly hard to keep up with. It was admittedly pretty gratifying, in the same way, that receiving a "like" on a Facebook photo can be. But, before long, I found that the attention tapered off entirely. Though the contest progressed for another day or two, all of my votes came within the first few hours of submitting.
A few negative first impressions:
It was frustrating the way the votes quickly tapered off
While many of the competition submissions were legitimate, the great pictures intermingled with shots of personal selfies, technical flops, and images that simply didn't meet the contest guidelines at all
I then entered a self-portrait into a contest titled "Power of Yellow" to see if perhaps my first contest experience was a fluke. This image garnered even more attention, falling in at just shy of 400 votes. However, I ran into the same issue–my submission seemed to disappear into the crowd after a few hours.
Further investigation led to even more confusion. Though I received 384 votes, my picture was viewed just 220 times.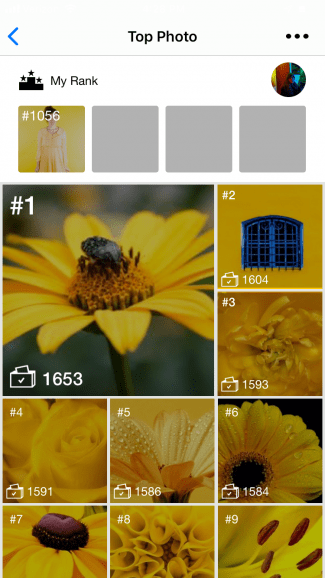 What was going on? I figured it out soon enough:
Each user has a rank. And this rank plays a huge role in how much power one holds in the community. The higher your "rank" happens to be, the higher your voting power becomes.
For instance, one vote from a "Newbie" counts as one vote. However, one vote from a "Guru" counts as nine votes. In other words, a photograph that attracts 10 votes from "Gurus" will rank the same as a photograph that attracts 90 votes from "Newbies".
Now, one way to increase your rank is to do well in competitions.
But another way to do well is to pay. For a fee, you can increase your GuruShots rank–and become a Guru much more quickly.
And after a bit more interaction on the platform, I came to a greater realization:
Serious Success on GuruShots Requires Money (or a Lot of Luck)
GuruShots itself is free to join. However, in order to truly become successful, one has to pay to play.
First, photos are presented in a way that requires users to scroll through hundreds of shots at a time. Naturally, images that appear at the top of the queue are more likely to get noticed than those situated at the bottom. GuruShots users can gain exposure by casting more votes or by simply buying advantages for a small fee.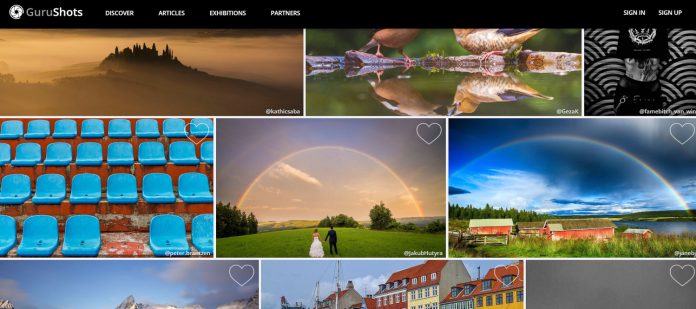 The more I explored, the more I realized that getting ahead would likely involve shelling out a few dollars. A small shopping cart icon leads users to a market, where advantages such as additional photo swaps are available to purchase. As it turns out, some competitions even cost users a "key" to enter.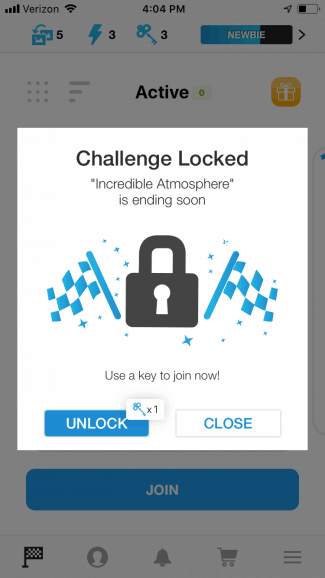 Technically, for those that don't want to pay into the system, there is a function that allows users to comment on one another's work and provide feedback.
Unfortunately for those looking for critique, this function doesn't seem to be utilized much by the millions of users playing along. While the site may provide a temporary morale boost, don't expect others to respond in any sort of constructive manner.
GuruShots Review: Is It Worth Playing?
Positives
The GuruShots app is free to download and doesn't require any sort of membership fees to use.
The application features millions of global viewers. Frequent exhibition opportunities provide users with a way to get their work out into the world.
Thanks to the support of some highly established sponsors, GuruShots competitions offer valuable prizes for winning photographers.
At any given time, there are plenty of competitions calling for entries.
GuruShots always allows photographers to retain the rights to their images.
Negatives
Not every vote at GuruShots is equal. Your ranking can significantly impact the amount of power you hold within the community.
If you're not actively casting votes or buying advantages, your work is unlikely to get much traction.
While the audience is large, not many people provide the feedback or critique necessary to help users grow.
There doesn't seem to be much of an effort to "trim the fat" and eliminate entries that don't fit competition guidelines.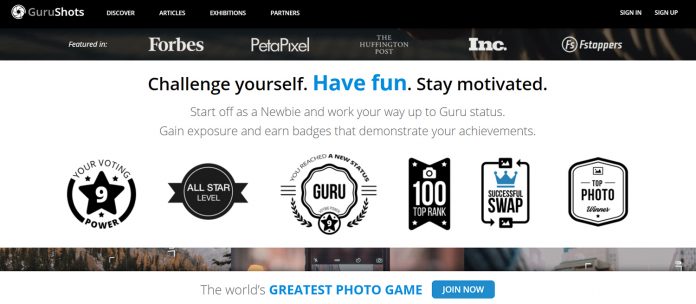 GuruShots Review: The Verdict
GuruShots claims that anyone can take great photos–and become a photography "Guru." To an extent, this is true.
However, the system falls short in one key way: a customer's money often seems more important than their actual talent.
Gaining attention and winning prizes with the current system isn't as easy hitting a button. Truly getting ahead takes a good bit of luck and, more likely than not, a good chunk of money.
As a game, it's one of a kind and great way for photo lovers to pass the time. However, in order to grow into something very worthwhile, GuruShots still has a long way to go.
Related Article: How to Sell Stock Photos and Make Money