It's not hard to decipher the motivations for becoming a real estate photographer. Once you have snagged a few regular clients or vendors, this area of photography can be a full-time role and the basis for your other creative endeavors.
But just like any photography genre, there are plenty of prerequisites from dedicated skills, to kit lists, and self-promotion.
In this article, we look at how to become a real estate photographer, considering all factors. This article should jump-start you into finding your feet as a pro real estate photographer.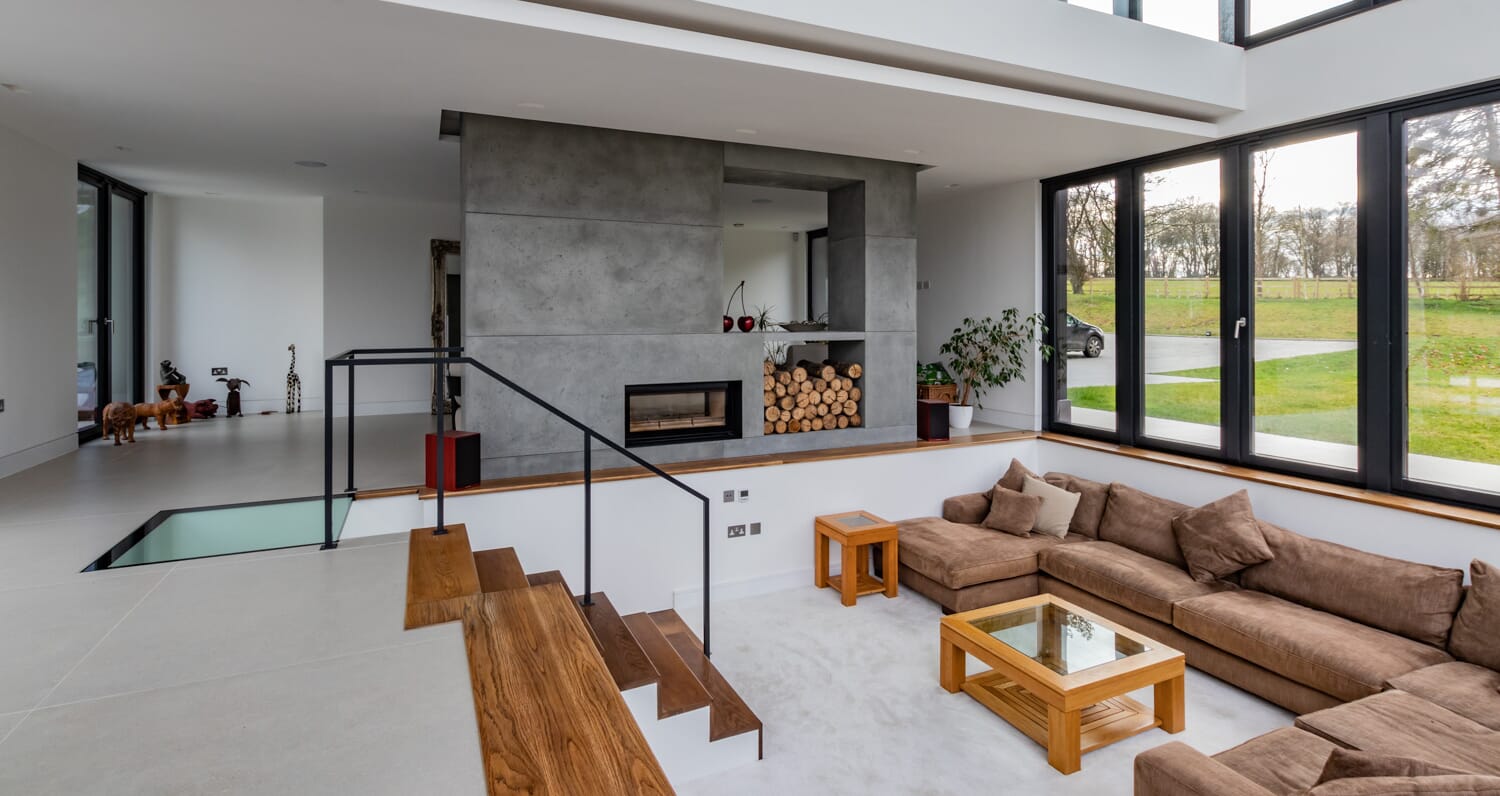 The Essential Kit List for Real Estate Photography
You won't get far in the real estate photography world without the right gear in place. You could waltz up to your first job with a smartphone and flashlight, but don't expect to be called back for future bookings.
Related Post: iPhone Real Estate Photography Tips
Your subject in this arena can be both inside and out, full or partial building shots, and detailed images that are captured with natural or artificial lighting. Quality gear is a must, but you don't necessarily need a vast array of cameras and lenses to get the job done.
The Right Camera for Real Estate Photography
Most reasonable quality DLSR and mirrorless cameras produced in the last few years are perfectly viable options for becoming a real estate photographer.
Your main subject will be static and mostly shot on a tripod, so the latest autofocus tracking and fancy features aren't always needed. That being said, it's still a good idea to invest in a full-frame camera at a minimum.
A full-frame camera will offer better light sensitivity levels over crop sensor versions and display a level of professionalism to your vendor.
Below are a few choice picks from the camera world which are ideal candidates.
Canon EOS 5D Mark IV
A high quality DSLR for real estate photographers
The Canon 5D Mark IV is still an excellent all-round imaging solution, for both print and online.
Pros
A more affordable full frame option
30MP sensor for high-resolution images
Cons
DSLR model can be bulkier than mirrorless counterparts
Although the Canon 5D Mark IV is now a few years old, it's still an excellent option for real estate photography. The 30MP sensor and ISO range of 100-32000 will allow you to capture impressive photos both inside and out. Plus, the camera can shoot 4K video in short bursts, which is perfect for preview footage.
Nikon D850
The Nikon competitor to the Canon 5D Mark IV
This is a great Nikon option for shooting real estate photography. It offers impressive specs that will get the job done in just the right way.
Pros
A firm favorite for real estate photographers
Good low light performance
Cons
Bulkier DSLR model
The Nikon D850 is an incredibly popular option for real estate photographers. It offers some of the best technology in the market, which is guaranteed to give you the upper hand when shooting real estate photos.
With an impressive full-frame 45.7 MP sensor, a generous ISO range, and the ability to capture 4K video, there's so much to love about the D850.
Sony a7R III
High-resolution camera, chock full of the latest features.
An excellent mirrorless camera solution for real estate photography.
Pros
Impressive resolution
Highly versatile
Cons
On the pricier side

For those who would prefer a mirrorless camera solution, the Sony a7R III can shoot stunning images via its 42.4MP sensor. The Sony is also capable of capturing 4K video, while also having a multitude of features that can fit into any genre of photography.
The Sony camera range also has a healthy supply of high-quality lenses, which can also fit Canon glass with an adapter.
Lenses
Wide-angle lenses will be your first stop-off point. For any type of real estate image, a lens needs to be wide enough to capture a whole room or building without distorting vertical lines. Generally speaking, a focal length wider than 24mm can produce vertical line distortion. However, wider focal lengths may be needed to capture small spaces, which is why a wide-angle zoom lens can be helpful.
Prime lenses can provide that extra zest of quality for certain shots. Just like the zoom lens variety, a focal length wider than 24mm can start to introduce lens distortion, so the standard of 35mm is a good starting point. As you become more experienced in this field, your favorite focal length settings on a zoom lens will dictate your prime lens picks.
Below are a few choice lens picks that should get you started on the path to becoming a real estate photographer. These lenses provide excellent optics and a good range of features.
Canon EF 17-40mm f/4L USM
This 17-40mm lens is a high-quality wide-angle zoom lens that can be taken out in any weather conditions. The 17-40mm focal range is capable of capturing full building shots down to small aspects of a room. The lens also comes with Canon's L-series guarantee of excellent quality.
Nikon AF-S FX NIKKOR 16-35mm f/4G ED
For the Nikon shooters out there, you can't go wrong with the 16-35mm f/4G ED. This lens provides all the optical qualities you could ever need for real estate photography, while also featuring image stabilization and low distortion levels. This lens goes slightly wider than the Canon version, but is also slightly shorter at the telephoto end.
Sigma 18-35mm F1.8 Art DC HSM
The Sigma is available in Nikon, Canon, Pentax, and Sony A mount, with a ridiculously wide for a zoom lens f/1.8 aperture. The lens provides fantastic optics for the price and is very capable in lowlight conditions.
Accessories
Once you have your camera and lens in place, there are a few other bits of equipment that are needed.
If you buy only one extra piece of kit, a sturdy tripod is essential. Most of your images will be shot on a tripod with long exposures, so buy the best version you can afford.
We have a buyer guide available on the best tripods for real estate photography in various price brackets.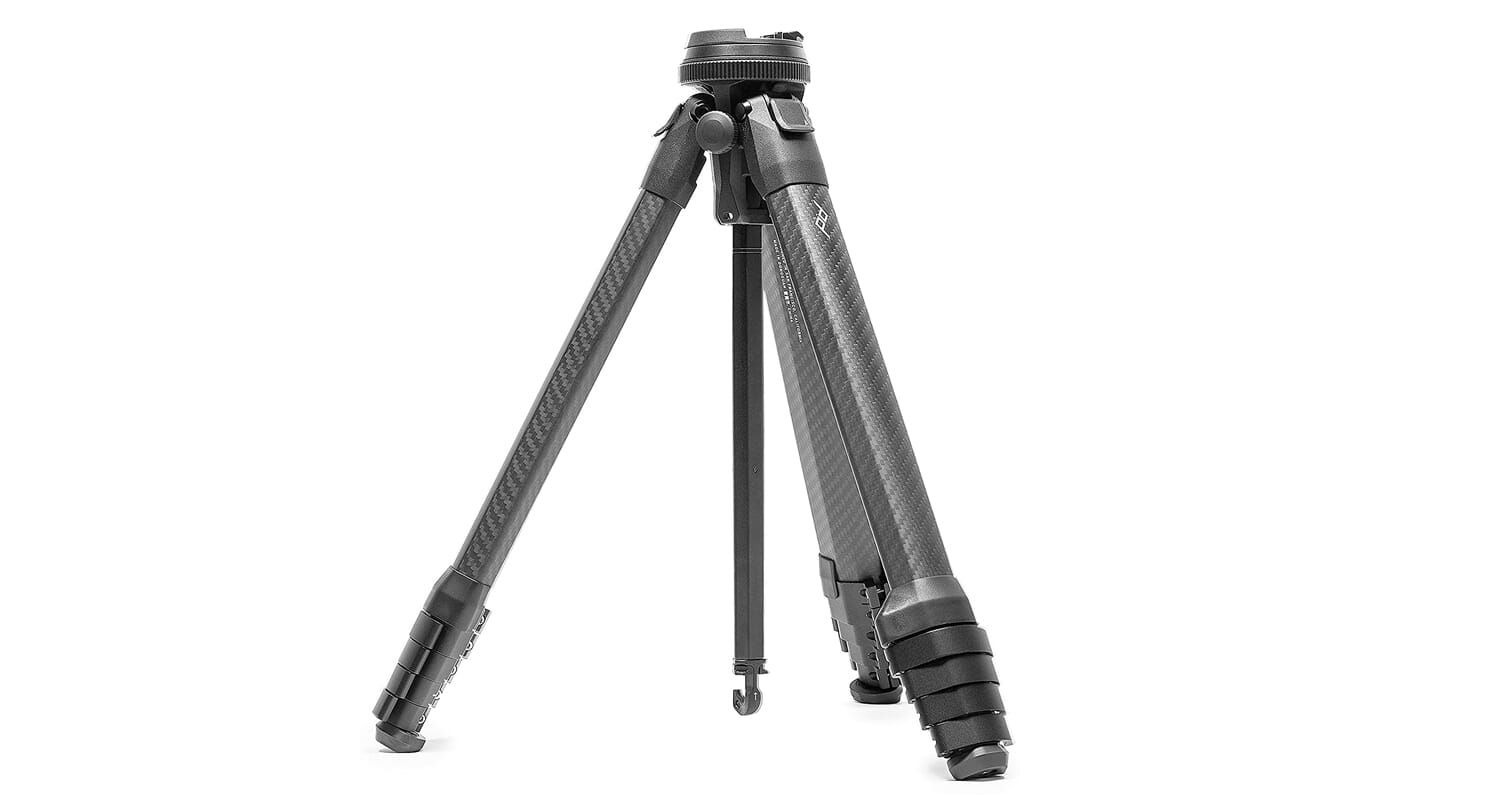 Natural light is the staple of most real estate images. But there may be the odd occasion when artificial light is needed for certain small areas of a building.
Unless you can borrow a few lights the size of the infamous Bat-signal, it's going to be hard work lighting up the exterior of a building with artificial light. So for interior lighting, a couple of speed lights, wireless triggers, umbrellas, and softboxes should be more than enough.
Artificial lighting is a topic in itself. So in the early stages, focus on natural lighting as your key resource.
To Drone or Not to Drone
Using a drone for real estate video and photography can give you an upper hand when potential clients are deciding whether to use your services. Drones offer a great way to show off a property from every conceivable angle. However, drones require their own workflow and set of skills. If you go the drone route, you're going to have to spend additional time learning how to work the drone and get the most out of it.
Related Post: Drone Photography Tips
To produce professional-level footage, a high-quality camera drone can set you back more than $1000. An operator's certificate, drone operating contracts, insurance, and the skills to fly the thing are additional considerations.
Drones also need good conditions to fly, which means they are mostly weather-dependent.
Image Editing
At this point, you know what kit you need, now you need to consider what editing software makes sense for processing real estate photography images and what sort of editing you're actually going to be doing. As we are concentrating on stills, it goes without saying that all your images should be shot in the RAW format.
No matter, if it's a single image or multiple images shot with bracketed exposures for HDR purposes, a RAW editor such as Lightroom, is a must. Lightroom is excellent at cataloging images, performing global edits, and making a reasonable amount of local adjustments. For finer detailed edits and even for producing HDR images, Photoshop is an ideal candidate.
HDR imaging is your best friend when it comes to real estate photography, as it allows the beauty of natural light to come through. The process also allows detail to be shown in the lightest and darkest areas of an image.
You will need software to process your bracketed exposures such as Lightroom, Photoshop, Photomatix HDR, or Aurora HDR.
360 or Virtual Tours
You've probably already seen a 360 or virtual tour on very popular search engine maps or real estate websites. These images provide a viewpoint where the viewer can see all the way around, up and down, like you were virtually sat in the scene. These views are created with lots of stitched-together images and require their own workflow, accessories, and software.
At the bare minimum, an 'L' shaped bracket will be needed to move your camera around a central point. Virtual tour stitching software will also be needed, such as PTgui and then software to turn the final image into the 360 tours.
Practice Makes Perfect
The foundations of photography such as exposure, composition, lighting, and color all play their part in real estate photography. While you may not be shooting for a high fashion magazine, your images still need to have that professional touch.
Just like other areas of photography, your images have to be beautifully lit. Therefore, try to shoot on overcast days for interior shots and capture more images than you think you need.
Generally, a working height of 5 feet for your camera is a good start point. Vertical lines can start to look distorted at extreme angles, which will require lots of post-processing time.
HDR imaging is a huge help when a scene has lots of very dark and bright areas. Bracketed exposures and HDR software should be in your toolkit for every shoot.
As for camera settings, static subjects and tripods allow for low shutter speeds, while f numbers of f/8-f/16 provide sharpness throughout the depth of field. ISO settings should be as low as possible to gain the cleanest of images, around ISO 100-400.
Build a Portfolio
A real estate vendor needs to see your previous work before hiring, which is where some sort of portfolio comes into play. A basic gallery and website have never been more straightforward to set up, with many off-the-shelf services available online. Only your best images should be featured, which should include both interior and exterior shots.
Remember that your images need to sell a property. Therefore, images should look natural and almost like they have come straight from the camera, even if you have spent hours on the post-editing process.
Finding example properties to shoot can start with your own home, friends, and families' houses. Make sure you provide potential candidates with copies of your images so you both benefit from the process. Cold calling local high-class properties to expand your portfolio is not the best way to kick off your real estate photography career, so start with your immediate network to initially build your portfolio.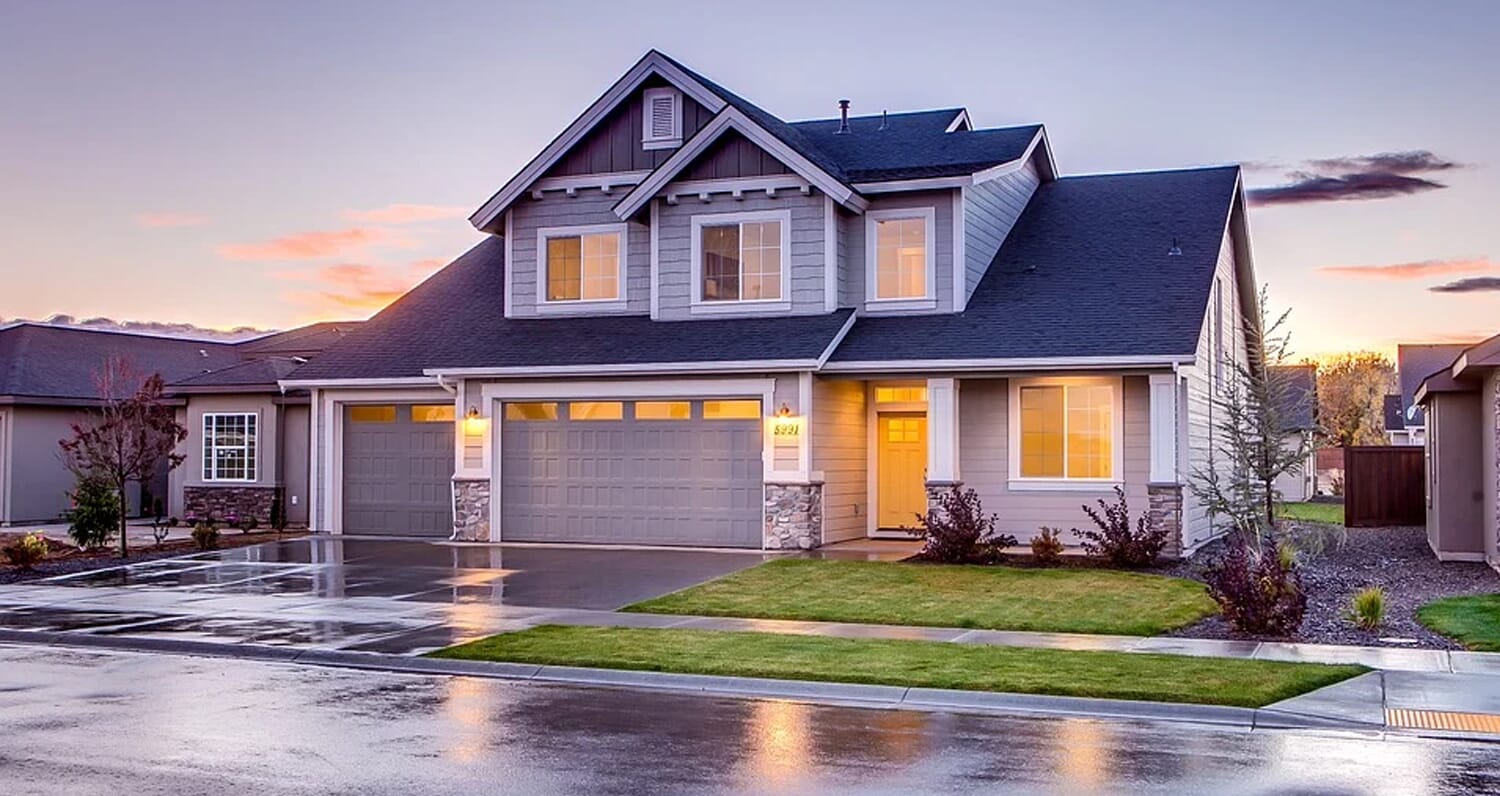 Related Post: Best Photo Portfolio Website Review
Finding Real Estate Photography Work
Once you have bought your ideal camera, lens(es), and accessories, shot a plethora of images, and have the editing process down to a tee, it's now time to find some work. Producing a lovely-looking website and printing business cards is just one step in the process. Getting out there and marketing yourself can be a full-time job in itself.
There's never one surefire way to get repeatable business in the real estate photography world, but there are plenty of methods to do so. One of the simplest ways is to contact real estate agents in your local area. Even if you are turned away the first time, ask if you can be an assistant or even help out existing real estate photographers.
Social media can be a good outlet to contact real estate agents, join groups, or contact people selling property in your own area. The free methods of marketing yourself are the most time-consuming, but can also pay dividends eventually. Then you can progress to paid avenues, such as social media advertising, SEO-optimized blog posts, and search engine ads if needed.
Shooting for free as your initial step is a controversial topic. Maybe shoot for free when building up your portfolio, but at least charge a nominal fee for your initial paid jobs. Fees can be dependent on the time spent on location, post-editing time, and the cost of the property.
Prices can vary dramatically depending on the area of the world you live in. Therefore, the general takeaway is to check out what local real estate photographers are charging at the low-, medium-, and high-end, then price your services accordingly.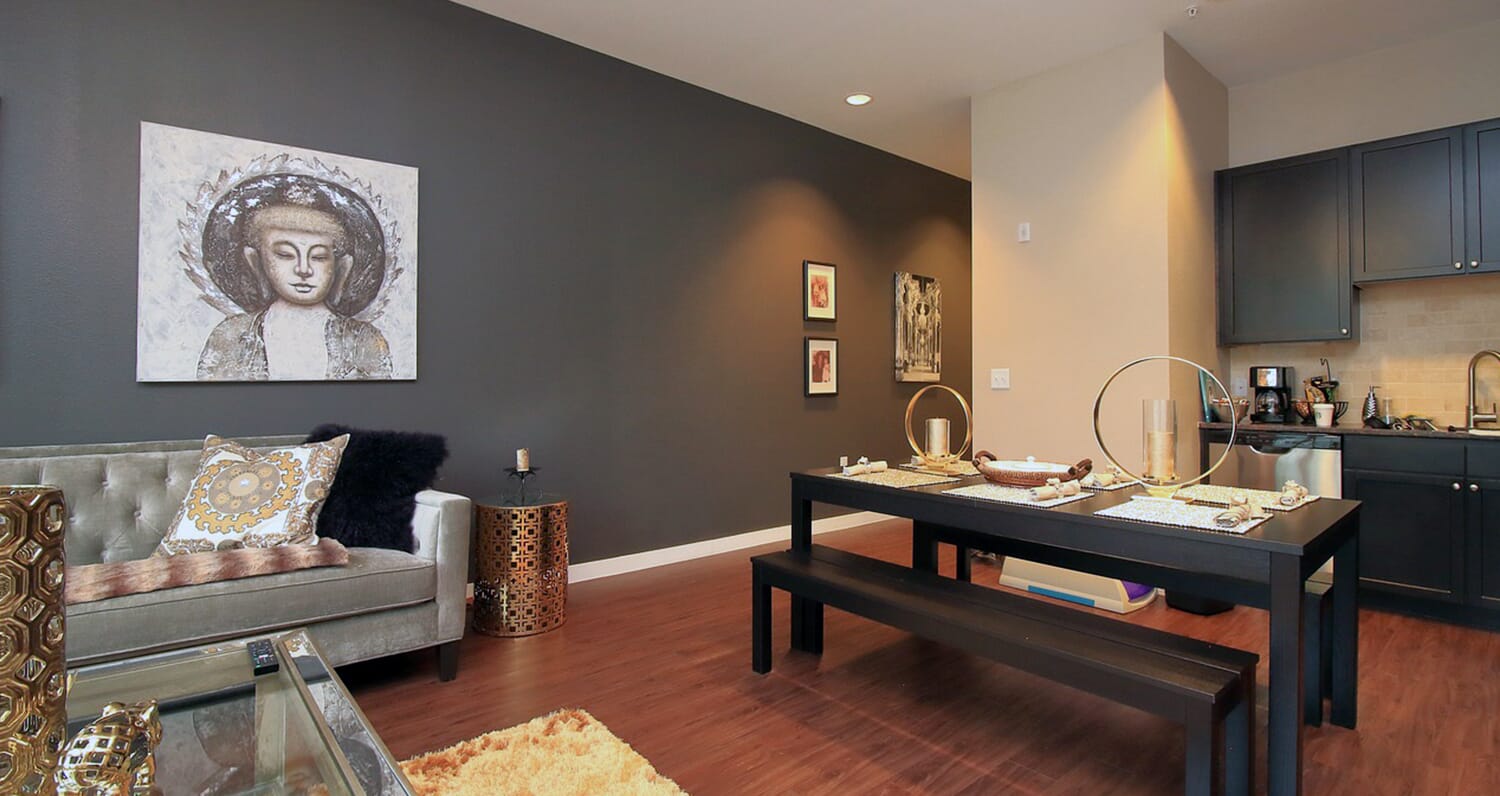 Applying Everything to Become a Real Estate Photographer
After getting your kit in place, technical know-how, practice, and marketing yourself properly, you always have to bear in mind the final goal. Real estate images are there to sell a property and not to be a limited edition fine art piece. It can be tempting to apply all the latest tricks and editing principles in Photoshop, but you may then have your work rejected.
Delivering consistent, naturally lit work, which is delivered on time, every time, with plenty of image options is key. Reliability is just as important as technical ability, so the real estate agent has the peace of mind you turn up and deliver every time.
In essence, you need to prove your worth as a real estate photographer, while also promoting yourself with equal vigor. Real estate photography can be a competitive business. Therefore, take the tips above and apply them regularly, and the more services you can provide the better.
---
As an Amazon Associate, we earn from qualifying purchases. Certain content was provided "as is" from Amazon daily and is subject to change or removal at any time.