Making money as a photographer isn't an easy task. Thankfully, we've compiled a guide on how to make money with photography at home. There's no need to travel, rent out a studio, or have portrait sessions to make money with photography.
With a little creativity, you can turn your home into a photography studio and a place of business.
When you buy through links on our site, we may earn a commission at no cost to you. We evaluate products independently. Commissions do not affect our evaluations.
1. Sell Your Photos to Stock Photography Websites
Stock photography is a great way to make some passive income by uploading your photos for others to use, at a price. It is a relatively simple method of making money with photography at home that requires minimal effort. There is an abundance of stock photography websites. As a photographer, you can submit your photos to these sites and earn revenue each time they are purchased.
Stock photography websites may not provide a huge source of income. However, the relative effort involved is worth it. In most instances, you must first register as a content provider on the website. You are then able to submit images for approval.
That's literally it. If your images are approved, you don't really have to do anything else. Periodically, you can add more photos and expand your offering. Also, we advise signing up to 3-4 different sites to give a wider potential for income. Popular stock photography sites include: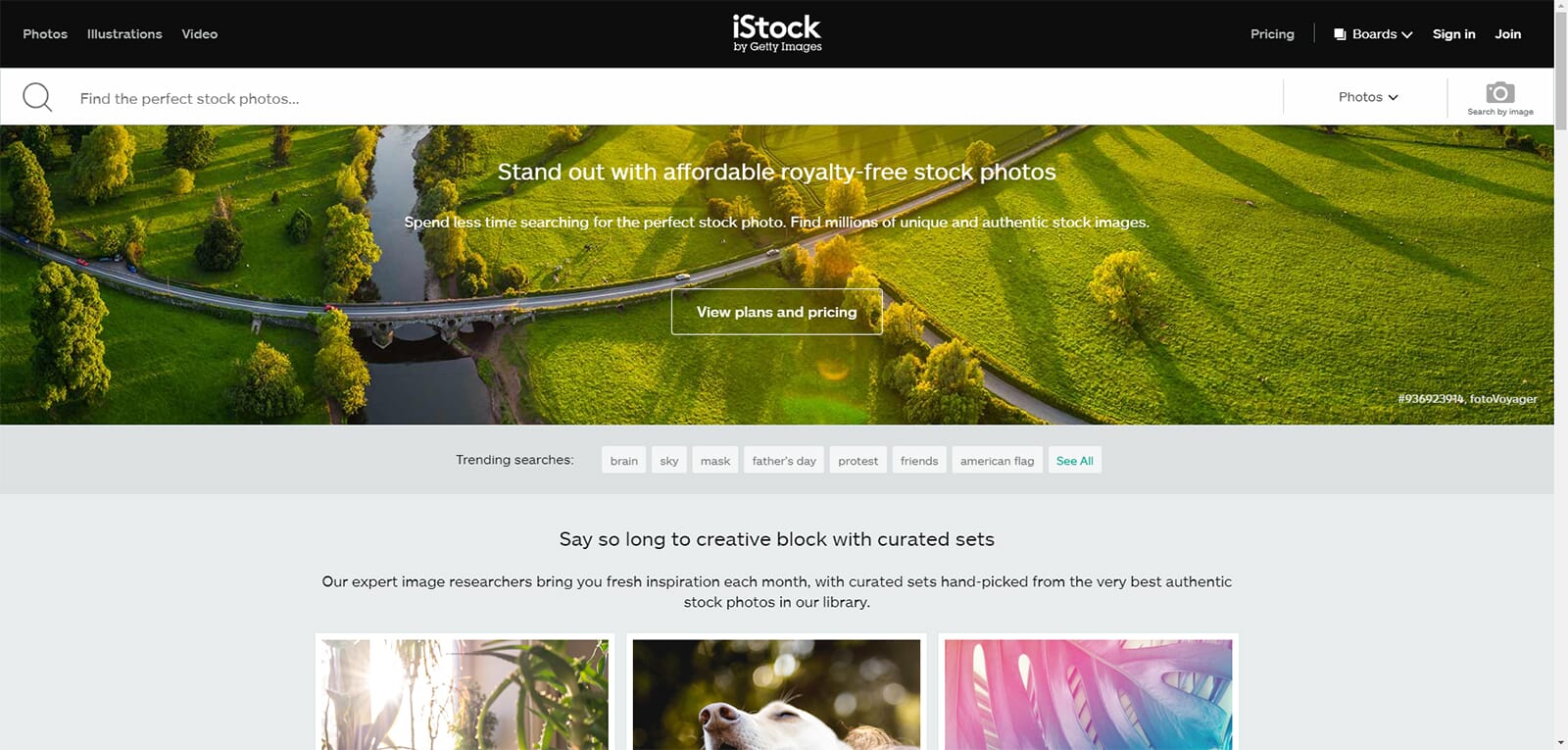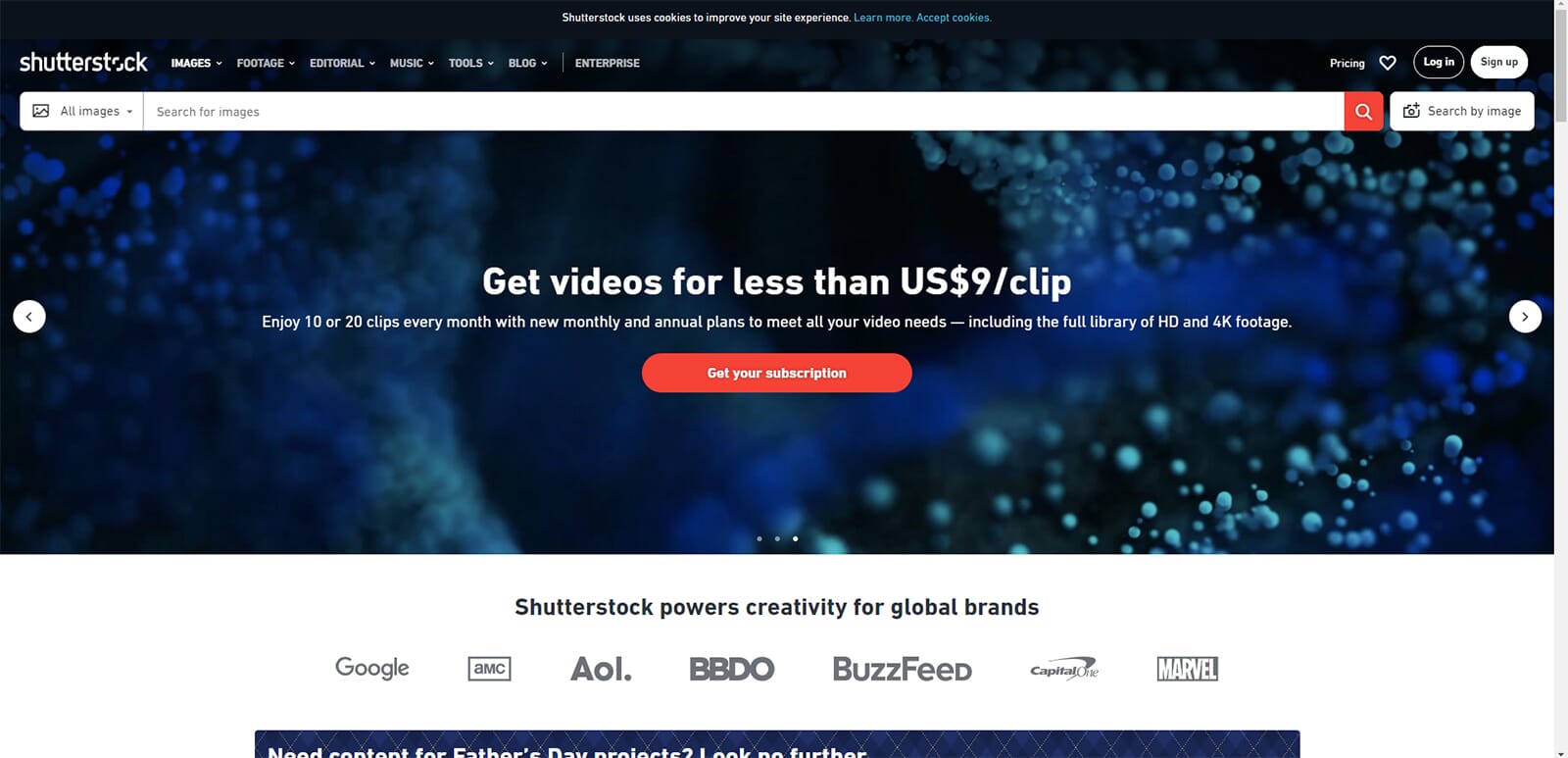 2. Give Online Photography Lessons
Ever fancied yourself as a teacher? Maybe you feel your photography knowledge is blossoming and you want to share it with others? If this sounds like you, the answer to the question of how to make money with photography at home is simple. Try your hand at becoming a photography educator, offering paid lessons.
There is a myriad of popular online photography repositories like KelbyOne. These sites have a wide range of courses, but they are often expensive. Why not start your own photography lessons and carve a niche for yourself via social media?
You could advertise your courses via Facebook, Twitter, and Instagram. Moreover, you could use these platforms, or YouTube to live stream photography lessons that users can join (for a small fee obviously). Taking this approach offers a personalized service and could be the start of a whole teaching career.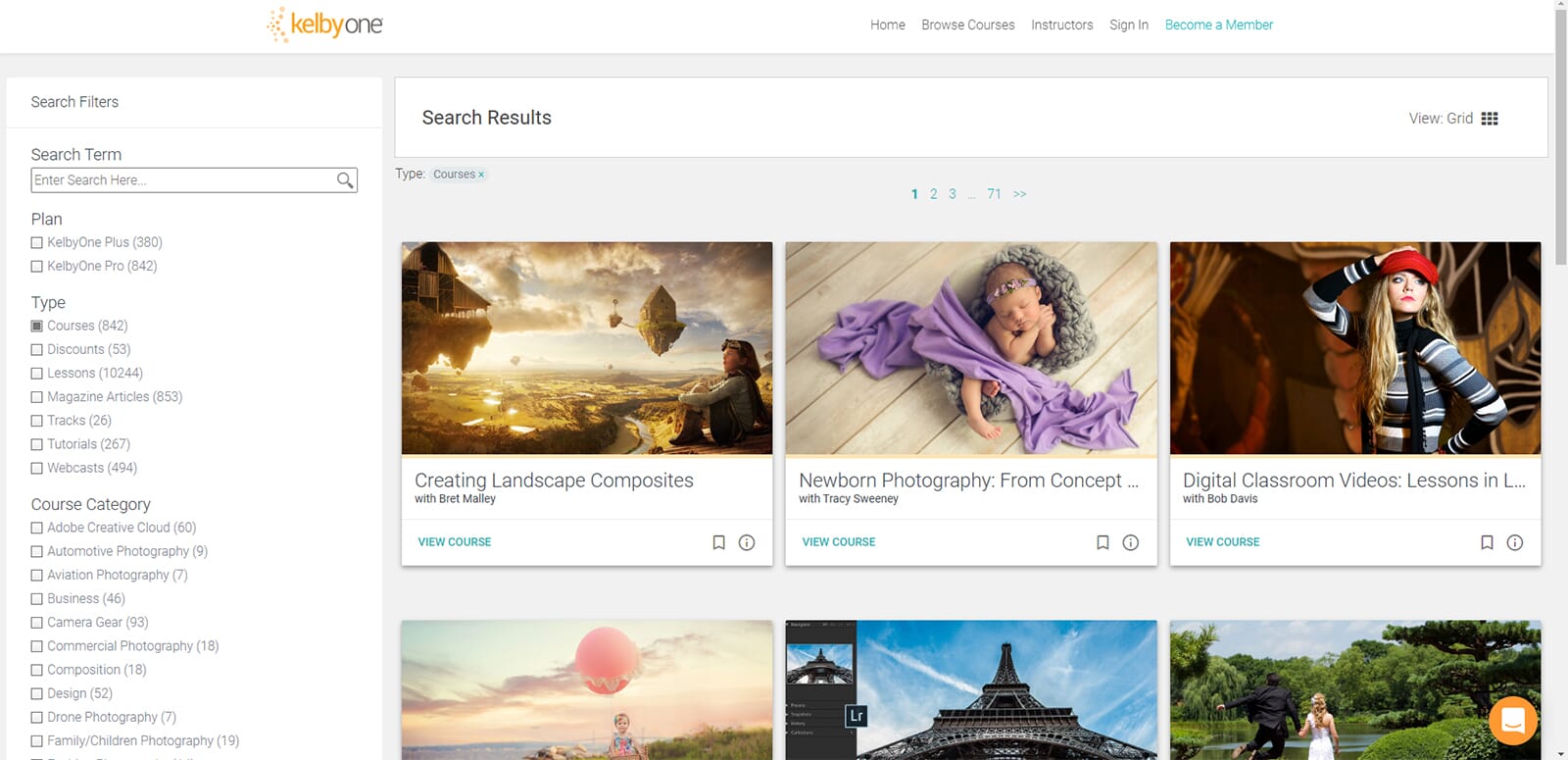 3. Publish a Photography eBook
eBooks are hugely popular – anyone can create and publish an eBook through services like Amazon Kindle Direct Publishing.
Why not use your photography knowledge and skills to create an interesting eBook? This could be a guide to photography or a story based on your experiences – the creative options are endless. You could have some real fun creating an eBook, but it could also lead to a solid source of income.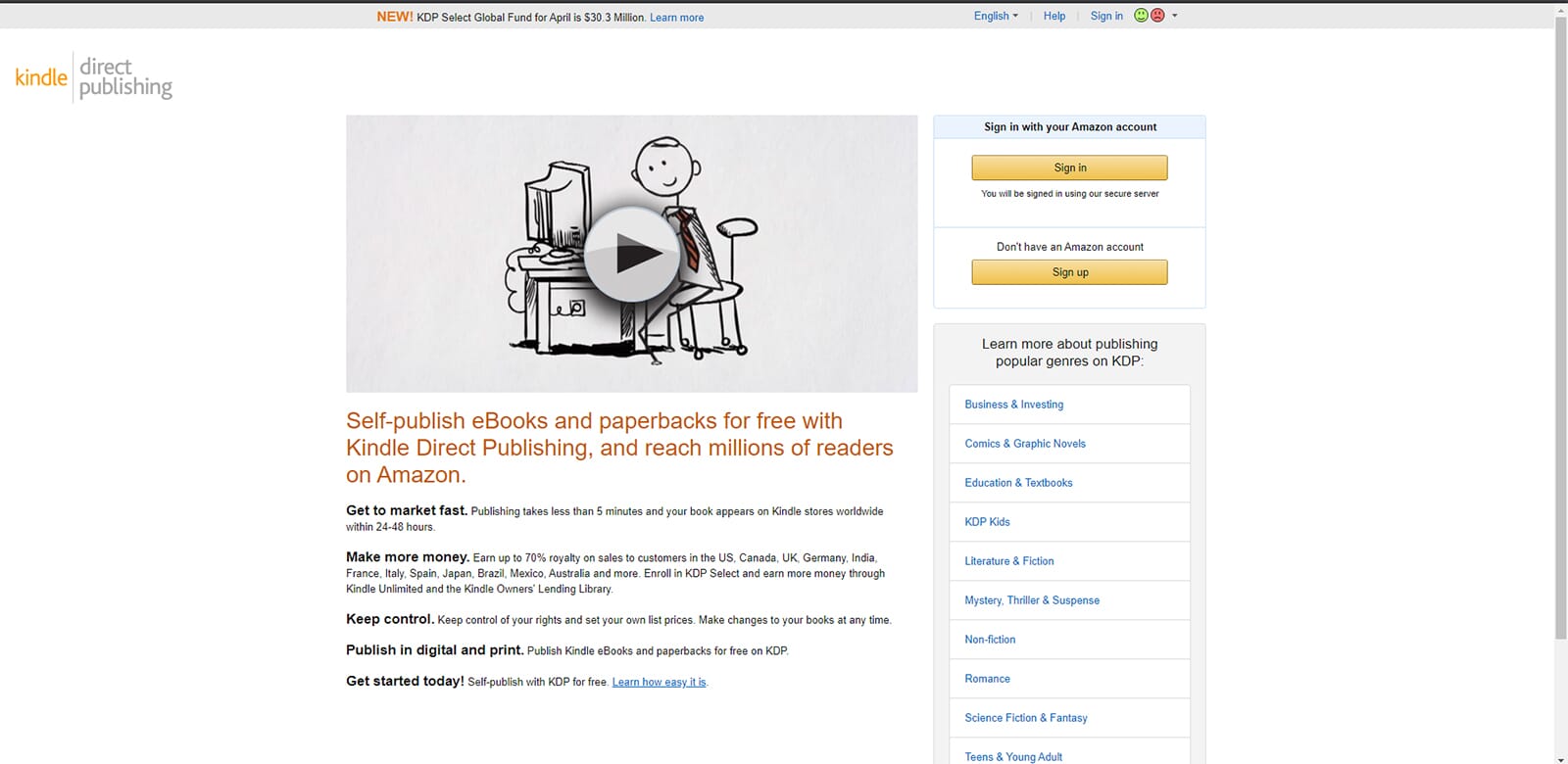 4. Create Product Photography for Small Businesses
There is virtually always a requirement for product photography. But how can you do this at home you may ask? Simple – the companies simply send their products to your home address and you create a mini studio to capture stunning product photos!
Realistically, all you need is a camera, tripod, external flash, and a DIY lightbox. You can create a simple lightbox using cardboard, paper, and a lamp (lightboxes are used to create product photos with pristine white backgrounds without shadow).
You could reach out to small businesses on different avenues like Facebook, Etsy, Instagram, and Pinterest. Create a realistic price structure, and you can then provide a valuable service to small businesses to help them promote their products effectively.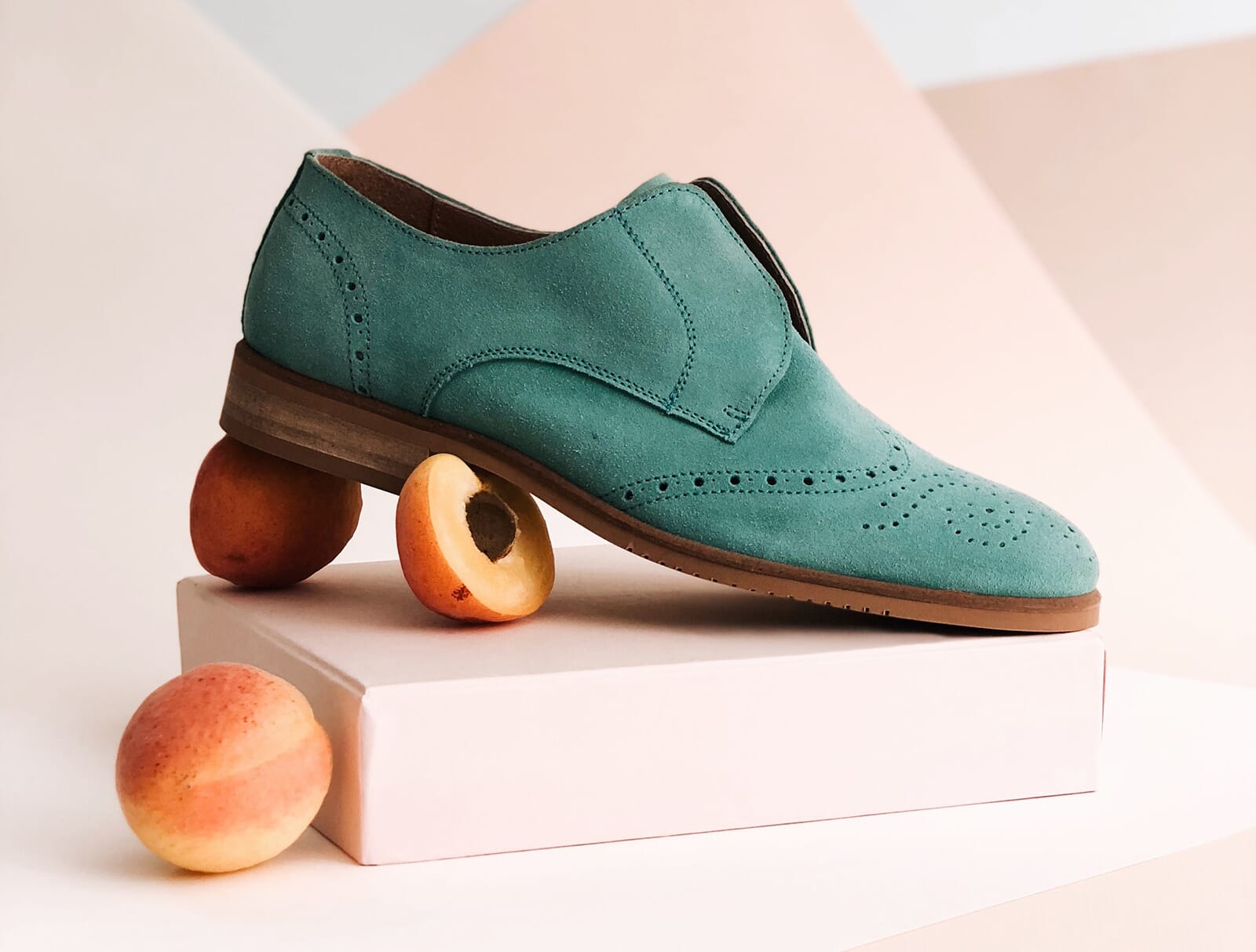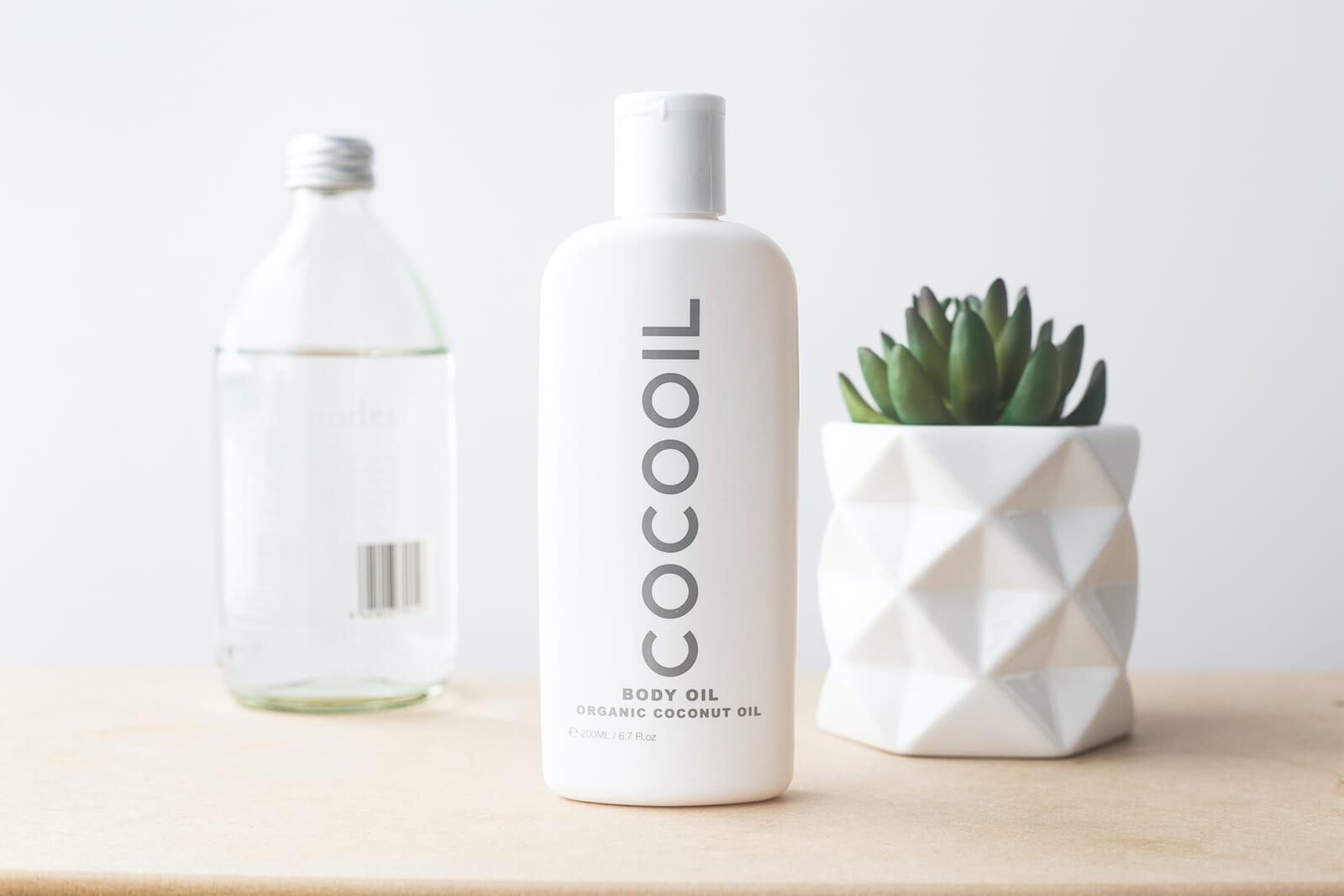 5. Create a Blog and Use Affiliate Marketing
A photography blog can be a lucrative avenue. And creating a photography blog and writing about your passion can be fun. You can expand your own knowledge, have fun in the process, and hopefully earn some cash.
One of the main ways to earn cash through a photography blog is via affiliate links. Websites like Amazon and B&H offer a commission if you successfully direct a user to their products via affiliate links.
Creating a fun, useful blog with reviews, photo essays, and other cool articles is a great way to earn some extra cash. Sprinkle your blog with affiliate links, and you can have a successful business venture!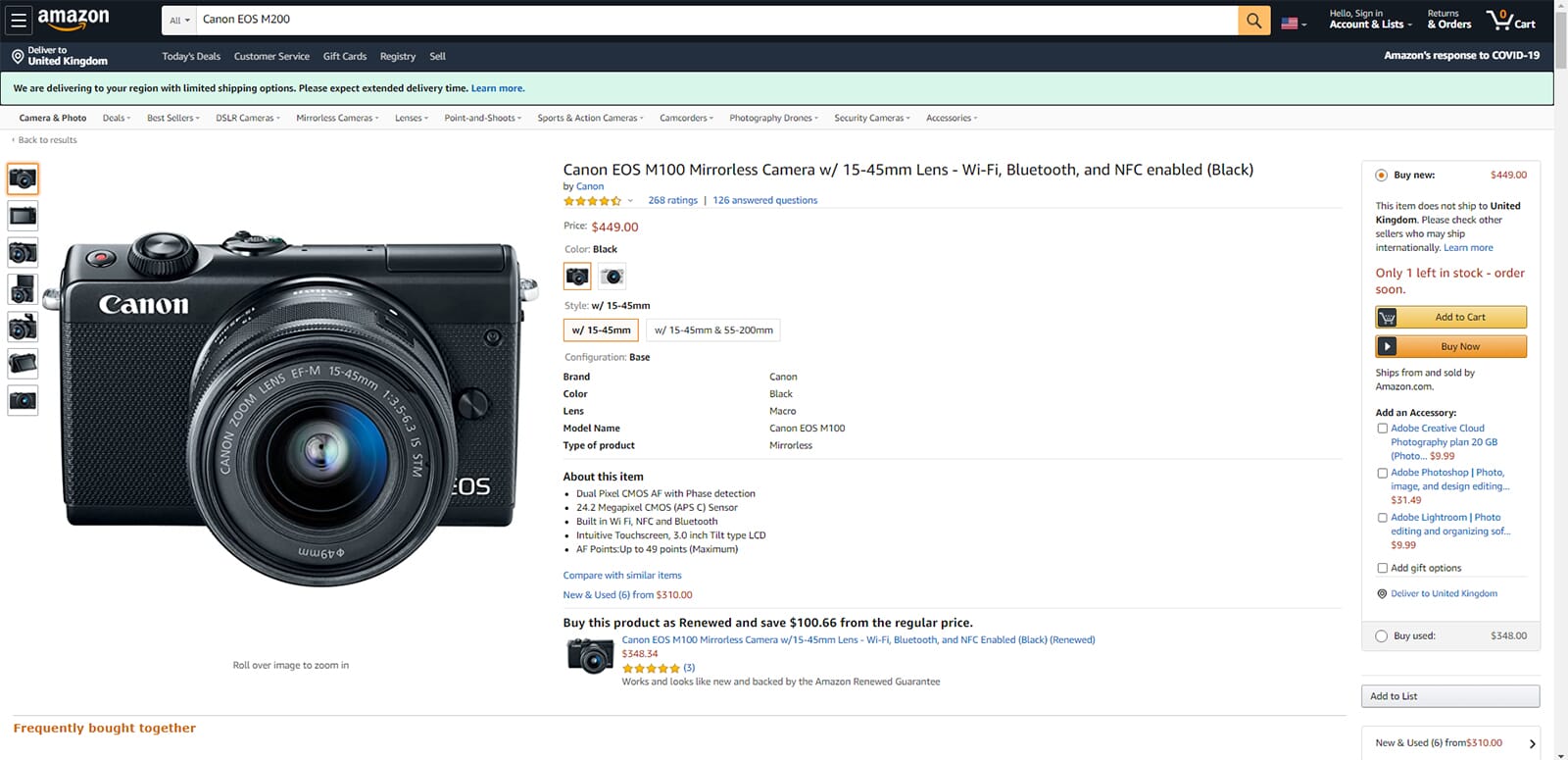 6. Write Paid Product Reviews for Photography Gear
Building on the above pointer, you could incorporate product reviews into your photography blog. Writing product reviews is a great way to expand your own knowledge and test out some cool new items.
In addition, you can add affiliate links to hopefully provide a steady stream of income. Alternatively, you could reach out to manufacturers and do paid reviews.
For example, a company may send you some of their products and pay you to write about them or create a product review video. As your reputation builds, opportunities for paid reviews like this will increase as oftentimes, companies only want to work with large brands or bloggers that have a large audience.
7. Create an Online Photography Store
When looking at how to make money with photography at home, one of the simplest methods is to sell your photography online. We don't mean stock photography sites as listed above – we mean creating an online photography store to sell direct.
Firstly, creating a photography store is a great way to promote your brand and work. Secondly, you can also combine this with a photography blog and have multiple avenues for income in one source.
Using website builder platforms like Squarespace, Wix, and Shopify, you can easily incorporate an online store into your site. Through this store, users can purchase your photos directly and you can earn money without going through third-party platforms like stock photography sites.
When creating an online photography store, ensure that your photos are copyright protected and have a watermark so that people cannot use them without paying.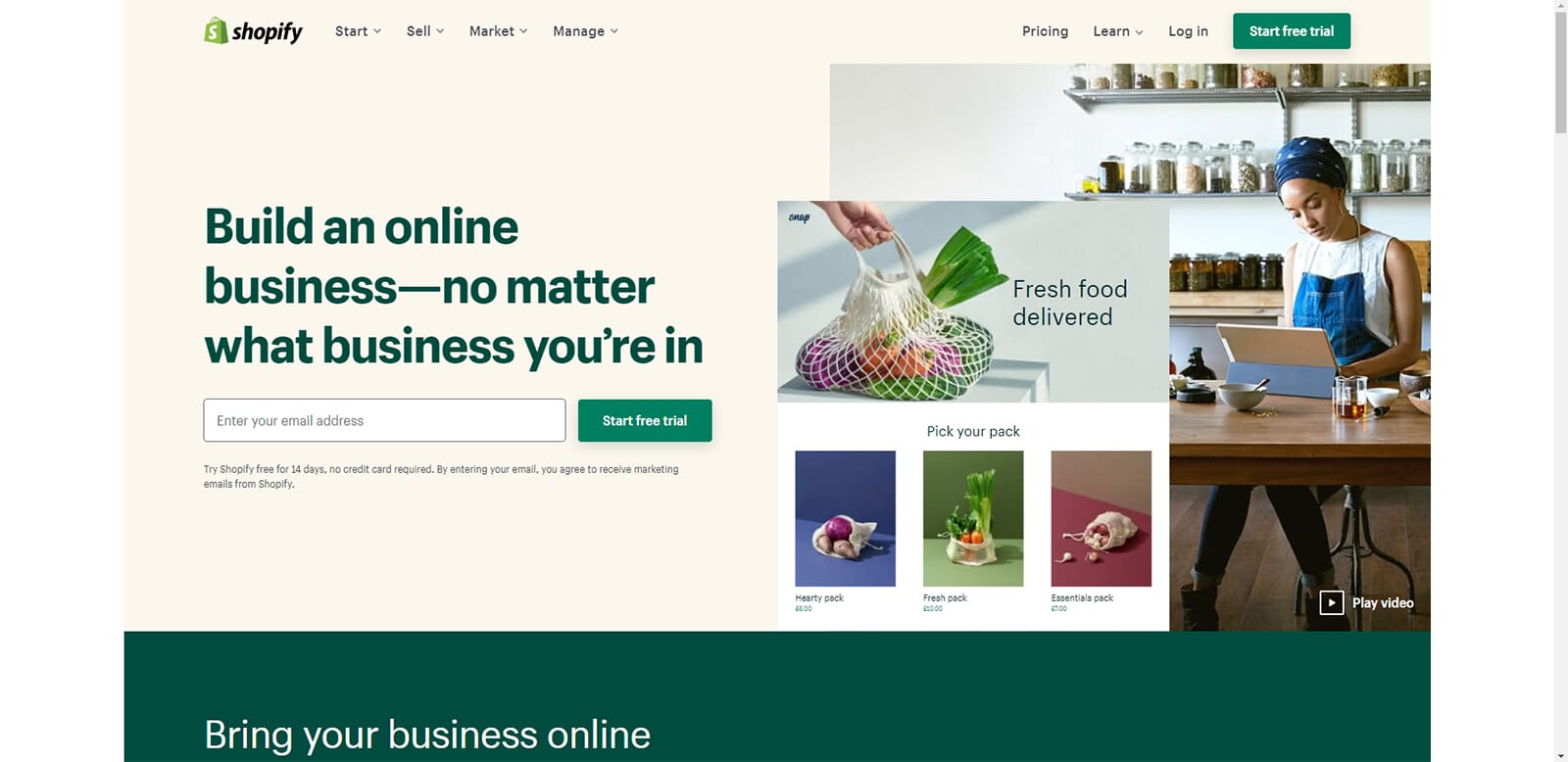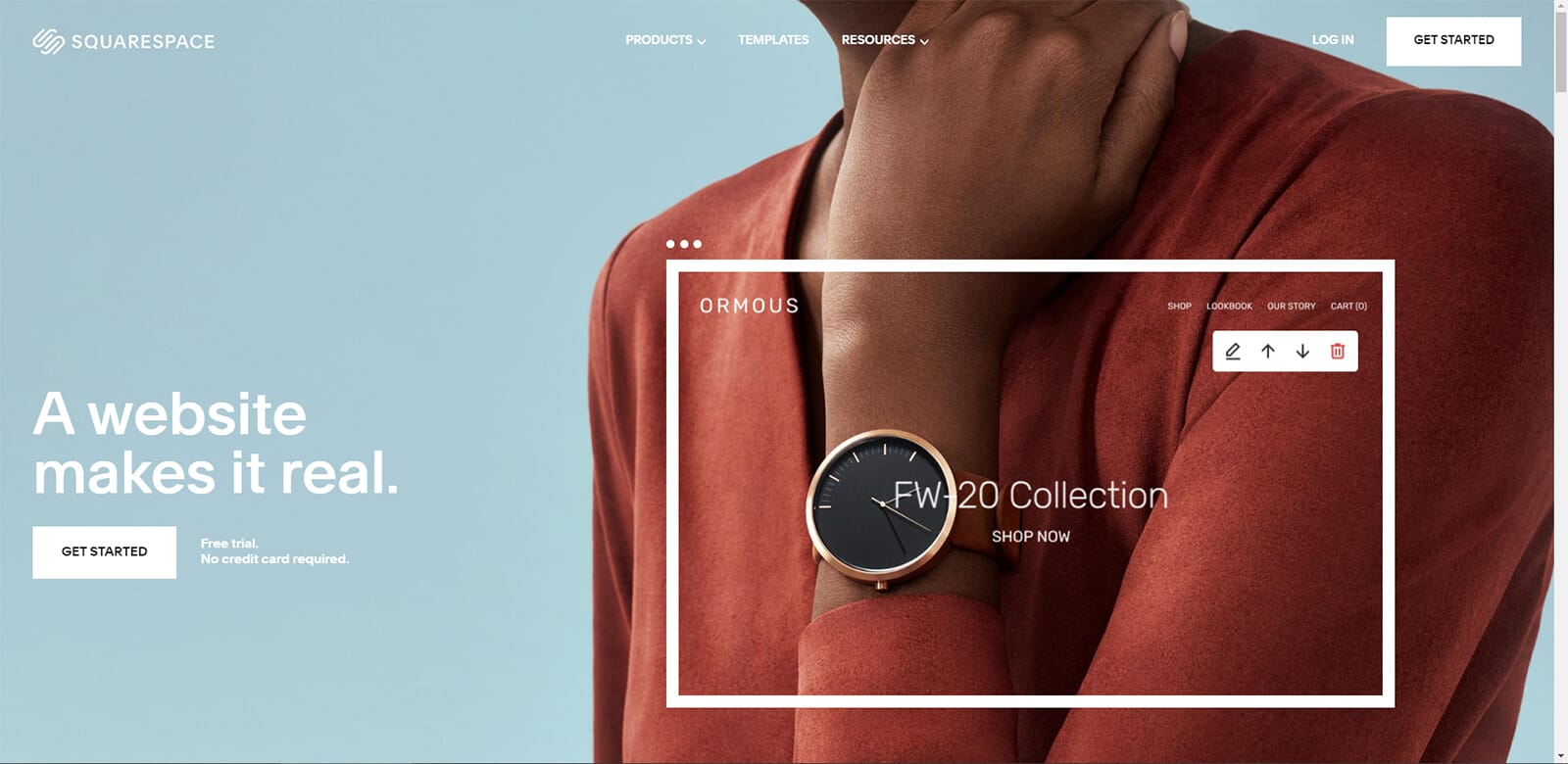 8. Enter Photography Contests
Photography contests serve three important purposes. Firstly, they provide an avenue for you to gain creative inspiration. You can look at the work of other entrants and see what amazing photos they have produced.
Entering photography contests can also boost your confidence and provide useful critiques for your work. They can help you grow as a photographer and help you see what areas you could improve on.
Finally, you can win some amazing prizes from photography contests. Some offer straight cash prizes, whilst others give away awesome photography gear and even new cameras! There are hundreds of competitions that you can enter like the World Photography Organization.
Alternatively, you can check out websites like Photo Contest Guru that scour the web and bring to you the best contests currently available.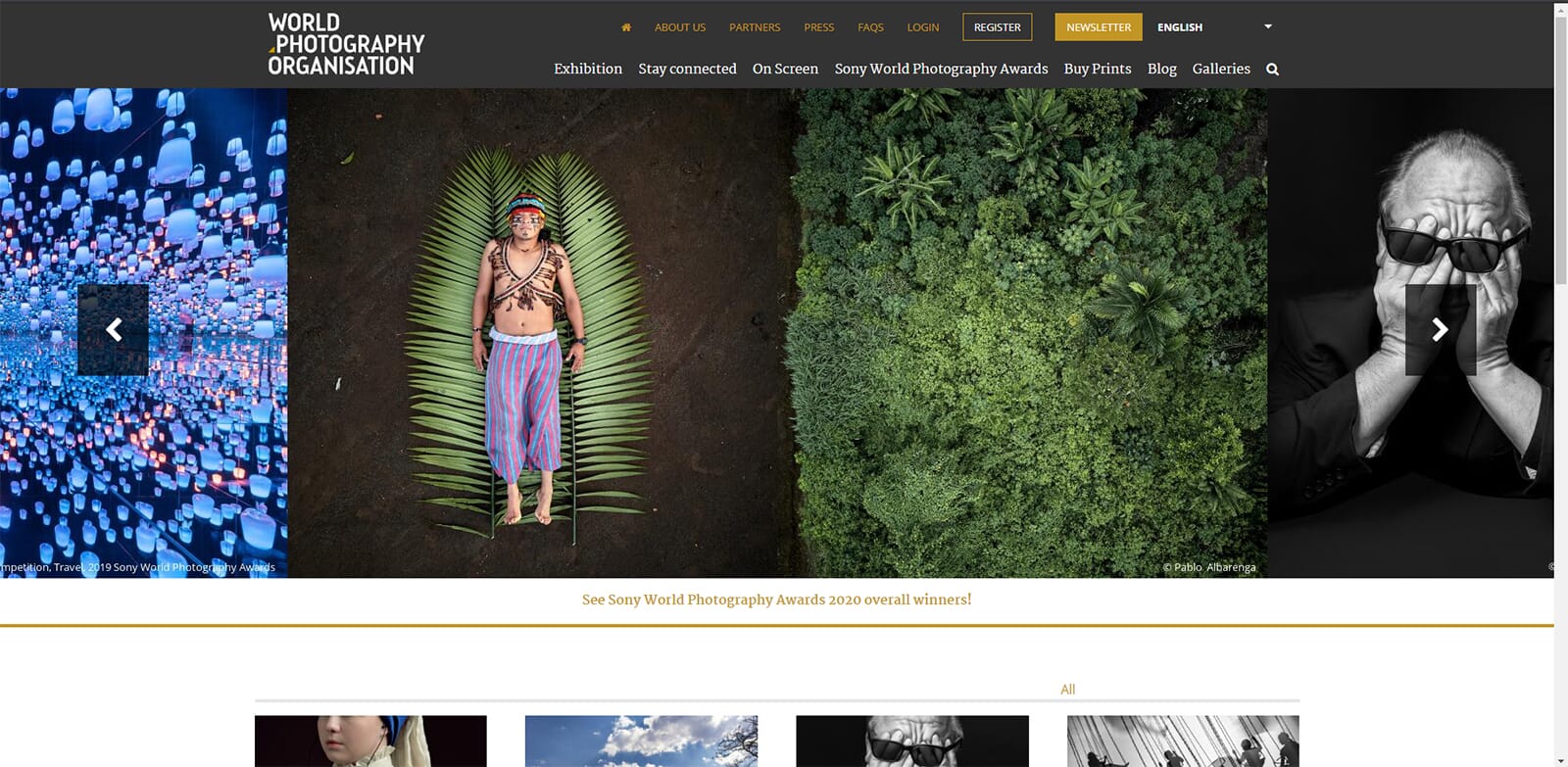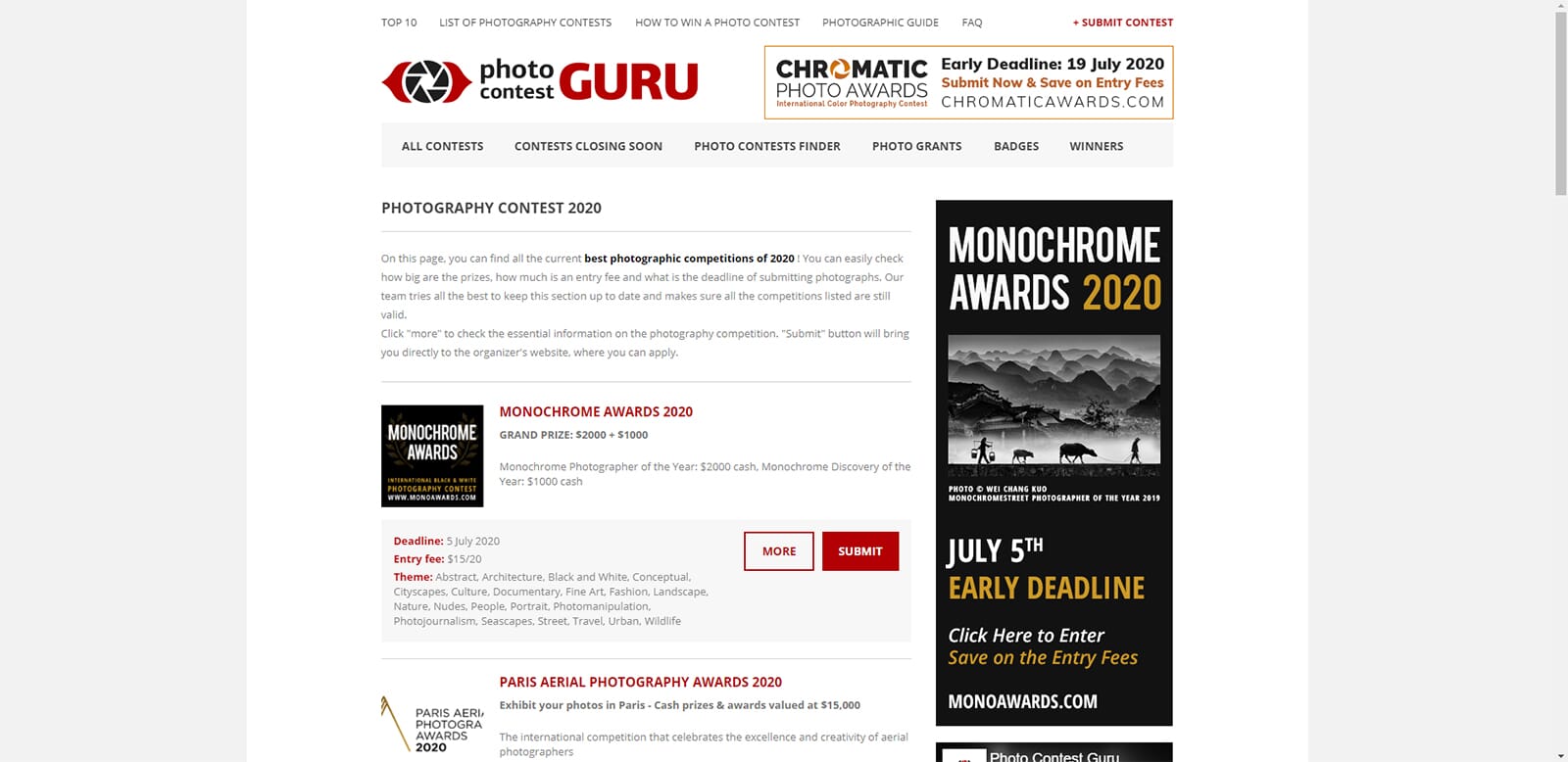 9. Provide a Photo Editing/Retouching Service
You would be surprised how many people would love for their treasured photos to be improved and edited. Holiday photos, memorable events like weddings, christenings, and birthdays.
In most instances, unless they have an interest in photography or computers, people will have no understanding or idea about post-processing software. It can be difficult to easily improve the quality of photos without these skills.
This is where you can provide a valuable service. When looking at how to make money with photography at home, why not start a photo editing service? As with other opportunities, you could advertise this via social media, or your photography website/blog.
All you need is a post-processing program like Adobe Lightroom Classic or ON1 Photo. You can then turn people's photos into masterpieces, for an agreed fee!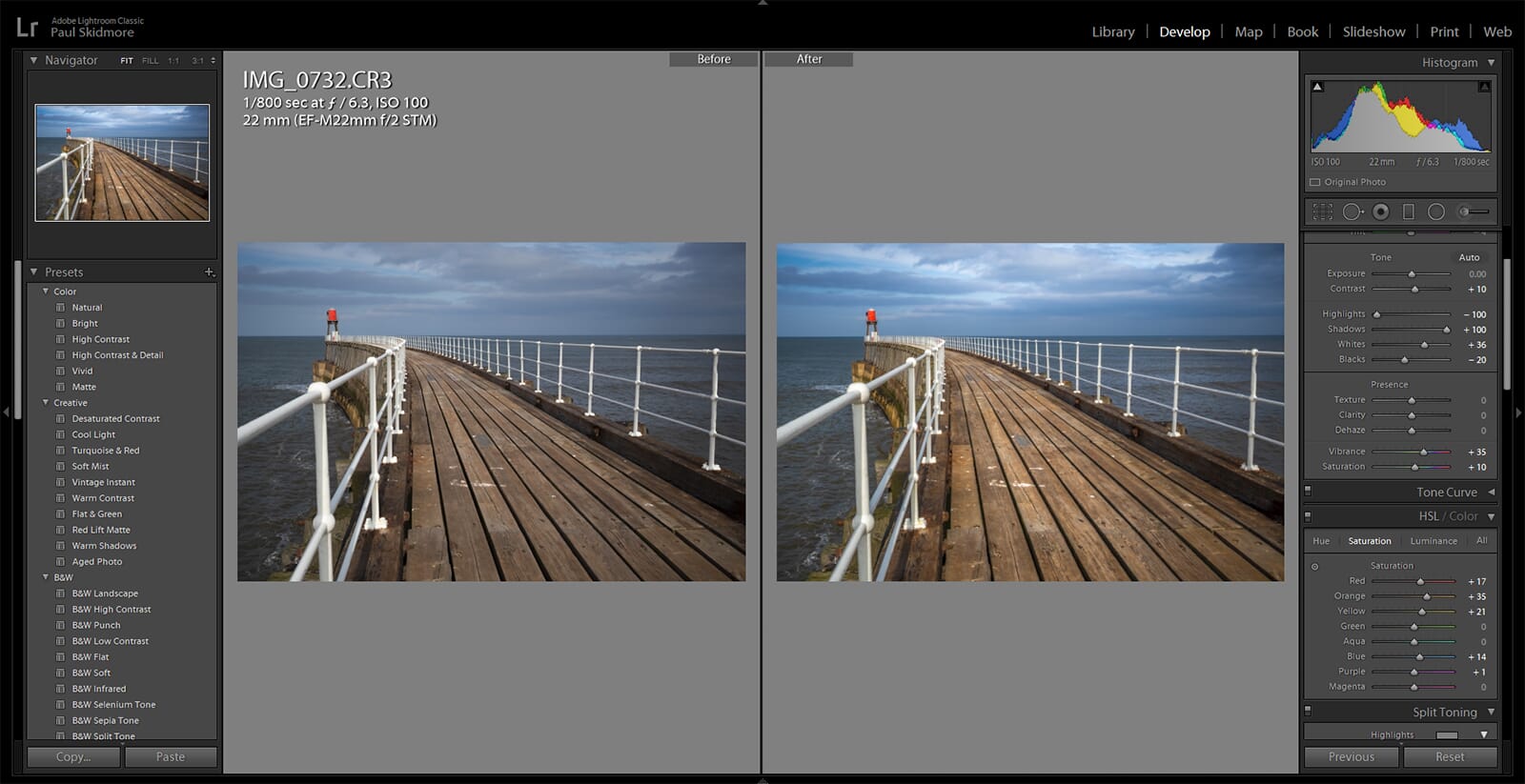 10. Join a Freelancing Platform
Finally, why not explore other avenues like freelancing? There is a myriad of popular freelance platforms like Upwork and Guru where you can apply for work.
These platforms have a range of interesting job opportunities like photography blog writing, product reviews, and more. In addition, there is a whole host of photo editing jobs and graphic design work too if you have experience with Photoshop, for example.
Using a freelance platform you could put your love of photography to good use. Also, you can develop other useful skills like creative writing and graphic design.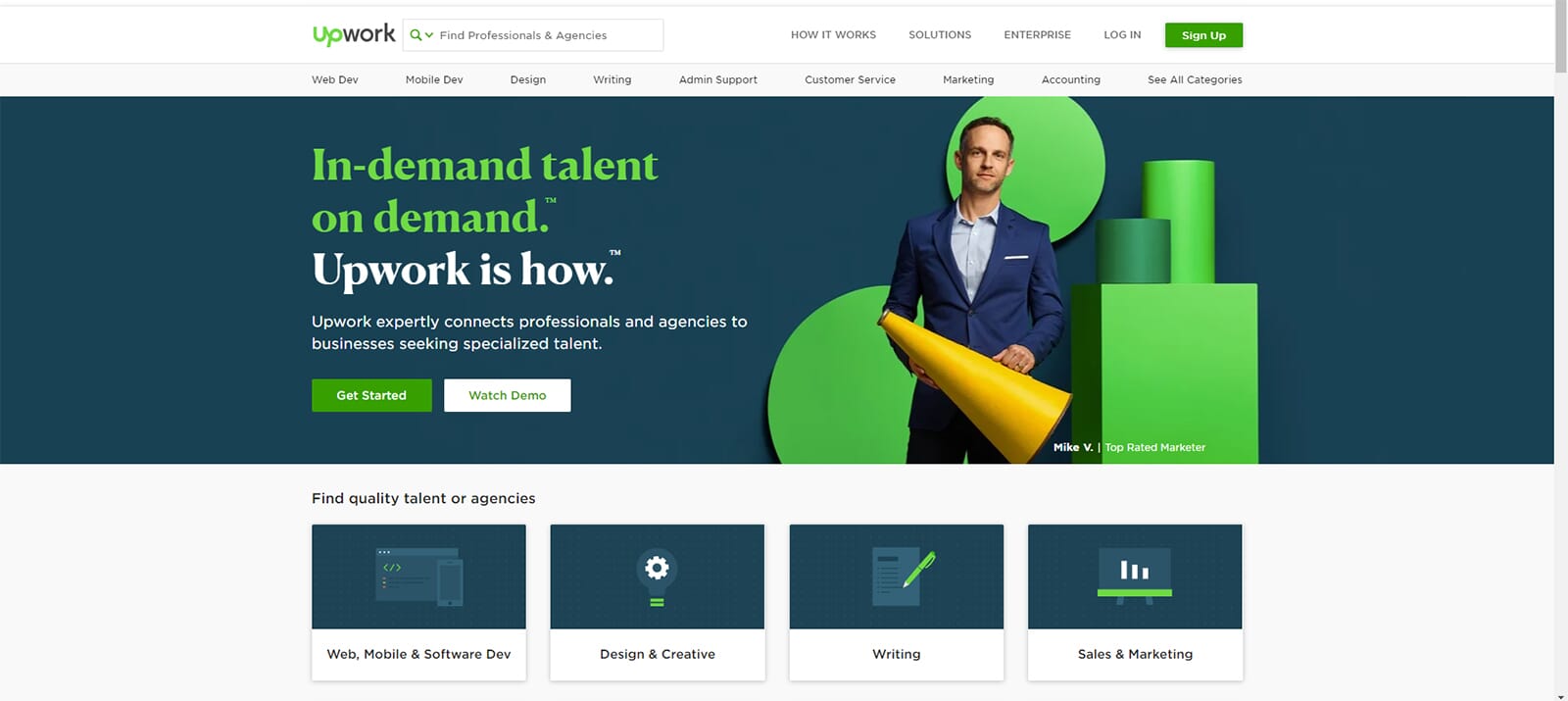 Earn from Your Photography Skills Today and Pursue a New Opportunity!
As you can see, there is so much opportunity waiting to be explored. Don't let these moments pass – with a little determination and hard work, anyone can turn a difficult situation into a new venture.
Although you may be housebound with limited mobility, there is still a plethora of ways to make money from photography at home!