When choosing how to display your next social media project or campaign, brands and companies often need to decide what kind of model they want to use for their images. With the rise of stock imagery, more campaigns are featuring "stock models" rather than traditional professional models hired from agencies.
Even though stock websites can be an affordable way to supply imagery, it is often not the best method to create a cohesive brand aesthetic. Here are some reasons why you should consider hiring professional models for your next social media campaign.
Related Post: How to Become a Promotional Model on Instagram
Your Campaign Will Be Personal and Unique
Depending on the type of business you run, the models you hire will have to align with the overall vision and direction you have for your brand. When using stock images you are essentially receiving a "catch-all" image that could apply to several ideas across the spectrum of commercial photography. Since these images are not captured with a specific project in mind, they lack the personal, unique element you should be infusing into your social media efforts.
Your Model, Your Brand Vision
For example, if you are a company that sells sunglasses made from southern Italy, you would never want to use a stock image of a woman wearing sunglasses on top of a rugged, snow-capped mountain. Although the two images align with the aspect of the product, sunglasses, you are leaving out the personalized details of your brand. You are not photographing your product and are omitting the key aspect: the consumer's draw to purchasing sunglasses made in Italy.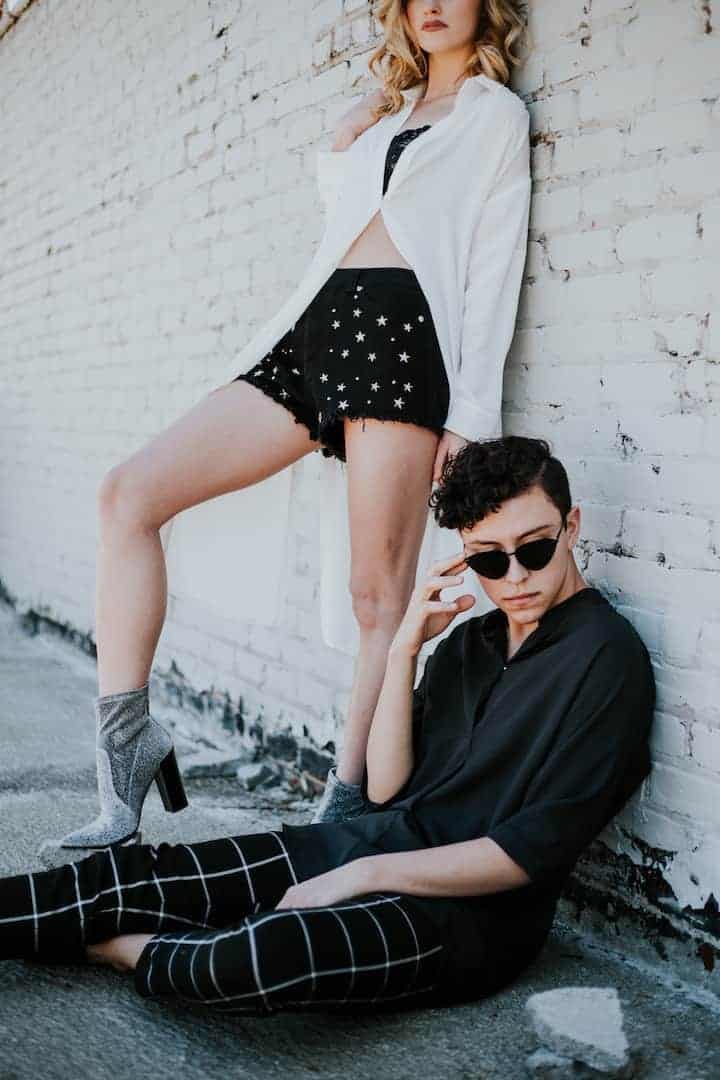 The main concern for most brands is the financial investment in hiring paid models and curating a legitimate campaign. Overall, the results of your social media efforts will outweigh the cost of organizing a fully conceptualized project. Consumers are drawn to brands with ideas and stories – something that they can connect to and identify with. When you choose to bypass this step, you are creating a detached and impersonalized approach to your marketing initiatives.
You Will Learn the Aspects of a Commercial Project
When hiring professional models for your social media campaigns, there is far more planning than just booking the talent. When choosing to shoot a true commercial, social project – there will be multiple aspects to coordinate.
You will have to engage in location scouting, which means finding the ideal place to shoot your campaign if not within a studio. These are usually on location, either an outdoor or unique interior setting.
You will also have to reach out to modeling agencies to find a subject that aligns with your vision and style of the project. Traditionally, the best approach is to find agencies within your area.

You should begin by contacting them with your project idea, sending sample inspiration images and your companies details.

Specify the type of model you are looking for – ethnicity, height, hair color – and they will send you a package of options for you to cast from.
Additionally, after you have secured talent you can expect to hire a makeup artist and stylist to aid in the overall look of your model. These are all fundamental pieces to creating a styled social media shoot.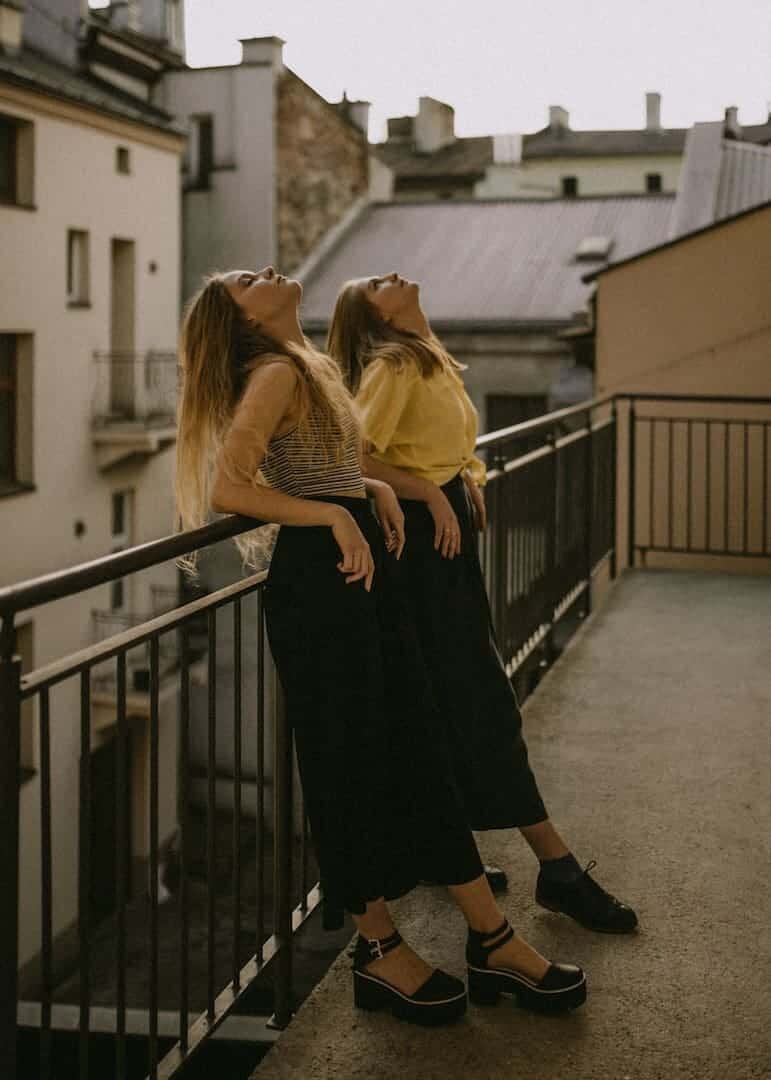 In the situation of stock photography, the photographer has already created these elements for you. Although that may seem easier, this allows no room for change or manipulation to fit the specific needs of your company. Creating your own styled project allows for you to make adjustments and add creativity as you see fit.
You Need to Maintain a Strong Brand Perception
Using stock photography can give the impression that creative and visual content is not of importance to your brand. In our current media state, where images are saturated within our digital platforms, the average consumer's attention span has rapidly decreased.
If you want your customers to feel a strong connection and loyalty to your business, you need to invest the time, effort and money to create images that fit into the specific niche of your company.
When choosing to use a stock image, you will often be overlooked and perceived as a company that does not value the creative components of your brand.
Specific and Tailored Images
A consumer will automatically notice imagery that is not completely true and unique to the product or service they hope to receive. The main issue with stock photography in this instance is that most are considered to be blanketed images that can be used across a wide variety of circumstances. You want your images to be specific and tailored – which can only be done effectively with sourcing your own talent.
You Will Focus on Creative Direction
A truly important note to consider is that hiring professional models calls for a project or campaign that has creative direction. Many companies omit this section of their brand without realizing the detrimental effects of neglecting a creative team.
As aforementioned, our current marketing platforms exist within a social atmosphere. The majority of the content we digest is visual and tailored to fit within the platform of online consumerism and advertising. If you have a company in today's world – a streamlined direction, vision, and intention are highly necessary.
Focusing on creative direction can mean several things for a brand, including your ability to create an aesthetic that will become recognizable to your present and future clients.
Take brands such as Nike or Adidas for example – these companies are known for their sports, athletic wear fashion lines. They have carefully crafted a brand identity by using professional models that fit within their specific niche – mostly a group of youthful individuals from a wide variety of cultural backgrounds. You never think twice when you see their social media content because their creative direction has been developed and is tailored to their brand.
Putting Intention Behind Your Shoots
If you want to create content for your social media campaigns, you need to put intention behind your shoots. This may mean hiring an artistic director to emphasize the brand's identity and finding a specific photographer that can aid in creating your style. No matter what approach you take, it is vital to focus on the message you want to portray with your visuals.
Using a Professional Model Connects the Brand to Your Consumer
The last and most important reason to use professional models for your images is for the connection that is created between you and your consumer. When relating creative visuals to the purchasing behavior of a customer – more times than none a decision is made due to the consumer's emotional draw toward the product or service.
Essentially, this means that a customer will feel more inclined to purchase due to the influence of what the model is representing in your image. To tie it back to the sunglass example above, let's examine what a consumer would feel toward your brand using a tailored, creative storyboard featuring a professional model.
Create a Visual Brand Story
The consumer will see images of your model in the South of Italy, wearing your product and representing a specific lifestyle – beautiful landscapes, amazing food and the dolce vita (the "good life" in Italian). The customer will be able to imagine themselves living out that scenario if they were to purchase your sunglasses. You have essentially created a story that allows the consumer to place themselves within the setting and assert your brand's identity.
If You Have the Budget Hire Professional Models
In order to ensure that all of your potential consumers feel a connection and identification to your brand, it is essential to use professional models in your social media campaigns.
As you can see, using professional models allows for your brand to create an overall aesthetic and creative direction that is identifiable and specific to your business.
When choosing to hire professional models you are taking a step toward creating campaigns and projects that adhere to your company's niche and overall vision. Models call for unique and personal campaigns, allow you to maintain a strong brand perception and directly connect you to your potential consumer – each essential pieces that cannot be achieved with stock imagery.
What are your thoughts on using stock images versus hiring professional models to represent a brand's images? Share your insight and opinions with us in the comments below.