If you're someone who enjoys social media, taking pictures and modeling – you have most likely considered using your interest and talent toward an influential career on Instagram.
With the plethora of influencers and promotional models on social media, brands and companies now have a network of potential individuals who can effectively market their service or product. But before you take the plunge into creating a career on social media, you need to first consider several factors for achieving success as a promotional model.
When you buy through links on our site, we may earn a commission at no cost to you. We evaluate products independently. Commissions do not affect our evaluations.
1. Find Your Niche
Just like most creators and self-starters finding your niche and target market is key in being a successful marketer and influencer.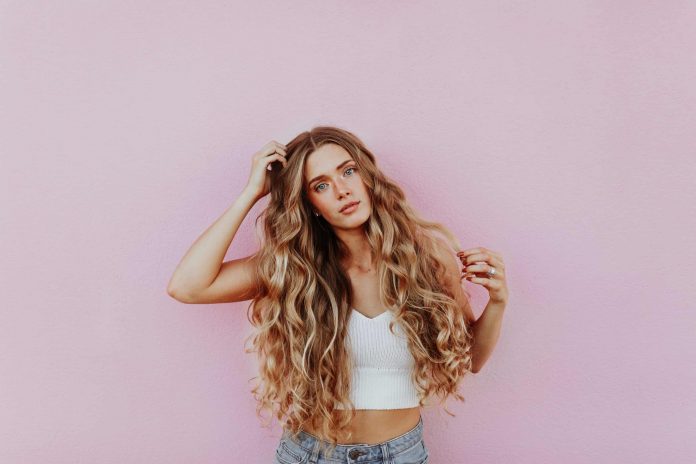 In creating your personal brand, you will need to determine which area and market appeal to your interests. Most influencers and promotional models focus on sectors such as fashion, beauty, fitness or travel.
Once you decide on a specific industry, you will be able to curate and create content that is unique, fresh and specifically pertains to your personal identity and voice.
In order to determine which niche is best for you, I that you examine your current lifestyle. This can include where you live, what products you are already actively purchasing and your daily routine.
For example, if you are a fashion student who lives in a big city such as Los Angeles – you may want to focus in on being a promotional model in the fashion field. Your daily schedule already consists of attending fashion centered events, discovering the latest up and coming spots in the city and you are consistently purchasing products from emerging designers.
2. Focus on Maintaining a Consistent Style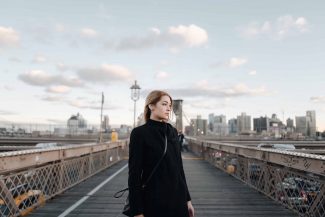 The key aspect of achieving success through social media marketing and promotion is to create a style that is consistent and true to your personal brand.
In developing your own style through the use of colors, tones, and composition – you will gain traction because your content is recognizable.
Many promotional models and influencers use editing as the basis for creating their style. This could include choosing a specific color that is present throughout your images, having a vintage look such as shooting your content with film or infusing the use of black and white.
Additionally, the integration of style can be seen through how you frame your images. For example, you can choose to focus on specific details, including the entirety of your surroundings or create collages that tell an overall story.
It is important to remember that like any brand, a promotional model and influencer needs to adhere to a direction and aesthetic that is truly individual.
3. Build a Loyal and Engaged Following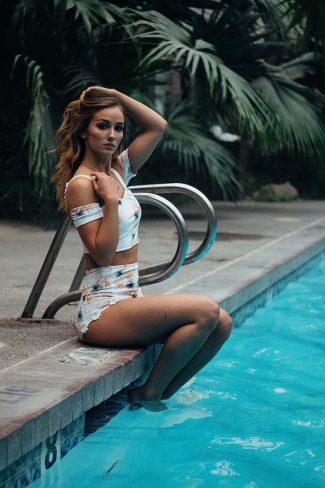 The appeal for brands, companies, and agencies to work with promotional models and influencers is the idea that they will be able to aid in organically increasing reach and exposure.
A brand is only going to work with a promotional model if she has a following that is loyal and engaged in the content being produced and shared. In fact, although it may appear to only be a numbers game when building your audience – most brands look for strong engagement rather than a large number of disassociated followers.
When building your network, you will want to engage in an organic method of attracting and maintaining your audience. This includes posting content that is consistent, working within a set theme and direction as well as creating authentic relationships through social networking.
Promotional models and influencers who focus just on increasing their numbers in an inauthentic manner will find that brands and companies will be less interested in their services.
In order to be a successful promoter and marketer you will need to work to effectively build an audience that is not only interested in your content, but trusts and values your opinion.
4. Connect and Collaborate with Brands/Companies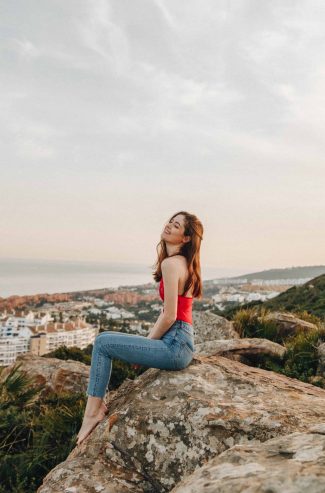 Once you have found your niche and have worked to formulate your style, the best way for you to start your work as an influencer is to reach out to brands and companies whose creative direction and identity align with your content.
As per the example above, as a promotional fashion model, you could create a list of boutiques, start-up designers and other fashion brands in your area.
If you were to collaborate with brands in the travel industry, you may reach out to local hotels, companies that sell travel products and managers of travel-related experiences. Or if you were to focus your aim on the fitness industry, you could plan to collaborate with local gyms, yoga retreats or companies that sell athletic wear.
Related Post: 10 Inspiring Portraits (found on Unsplash)
To start the conversation about collaborations, begin by sending introductory emails. Research the brand's website and find the contact that most accurately pertains to your subject matter – such as brand director or influencer relations.
Create an email that highlights your current social media efforts and offers ideas of how you could help them build from their existing content. The best way to succeed as a promotional model and influencer is to offer your partners value and help them build their business. Your main goal will be to effectively curate content that can drive attention to their brand.
5. Continue to Build Your Promotional Brand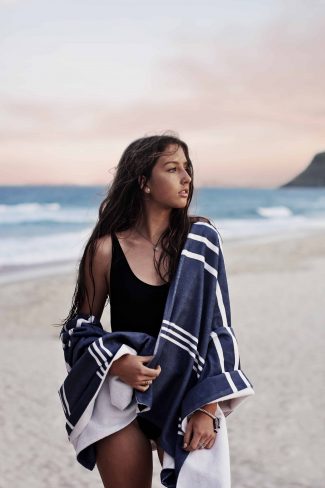 The final aspect of finding success as a promotional model on Instagram is to post often and continue to build your brand. Even after reaching a specific level of recognition and success on Instagram, it is important to remember to continue to build and develop your brand.
Working with brands and companies are a great way to get your career started, but a promotional model will thrive when one project turns into monthly contracts or even brand sponsorships.
The key to taking your professional influence to the next level is to focus on building relationships with your clients. When brands value the content and work you create for them, they will be more inclined to keep you on retainer as a long-term influencer.
Finally, when building your brand always push to create fresh and creative content. Find images and ideas that inspire you, create an editorial content calendar to stay on track and strive to maintain a network of engaged followers.
____
Being a promotional model and influencer on Instagram is possible for those with a passion for content creation and authentic marketing. By finding your niche, developing your style, building a following and finding the perfect brands to partner with – you will be on your way to a successful, influential career on social media.
Do you have any experience with working with brands and companies as a promotional model? Share with us your experience in the comments below!