A majority of entry-level photographers don't appreciate the role played by a speed light. They don't realize just how much a speed light improves so many photos. Intrigued? Thinking to yourself, "what is a speed light anyways?"?
And more importantly, how do they improve my photography?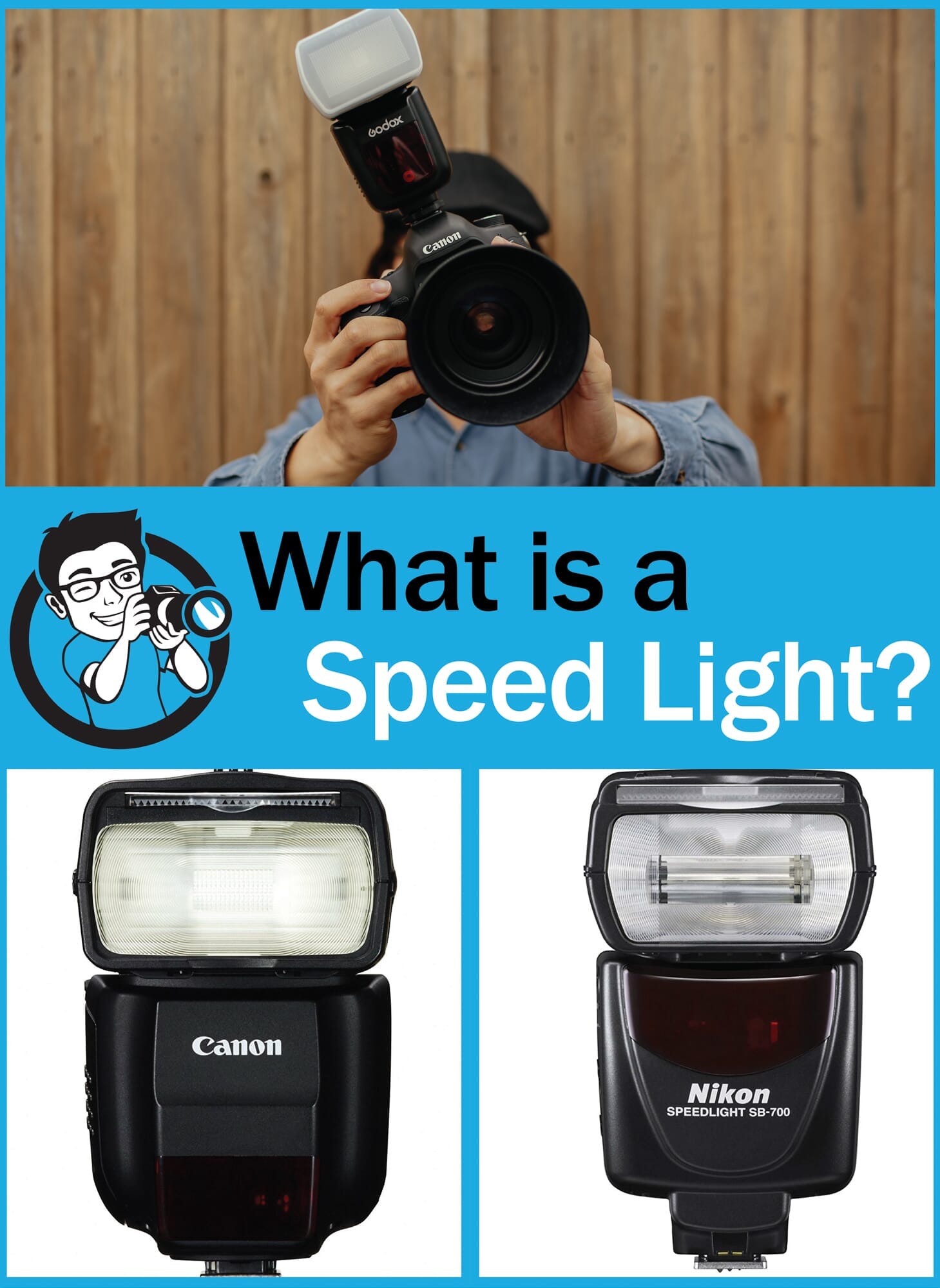 A (Very Brief) Introduction To What A Speed Light Is
Later on the article, I'll give you a full-on buyers guide, but first, let's paint a general picture of what a speed light is.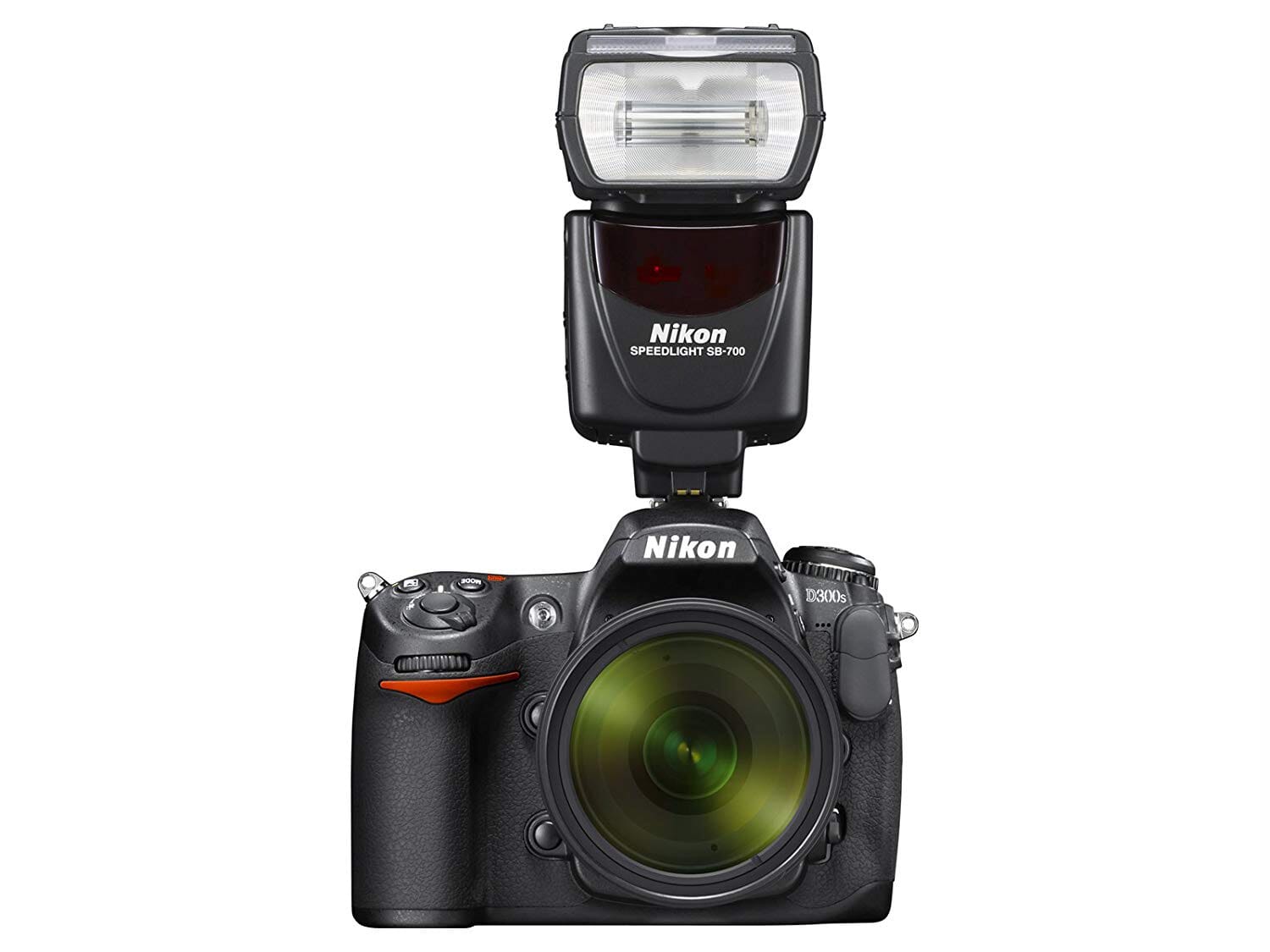 When we talk about speed lights we mainly refer to the small hot-shoe mount units. These sync with the shutter release mechanism of your camera via the coupling on the hot-shoe.
Simply, they fire a flash of light when you press the shutter release. Basic enough, right?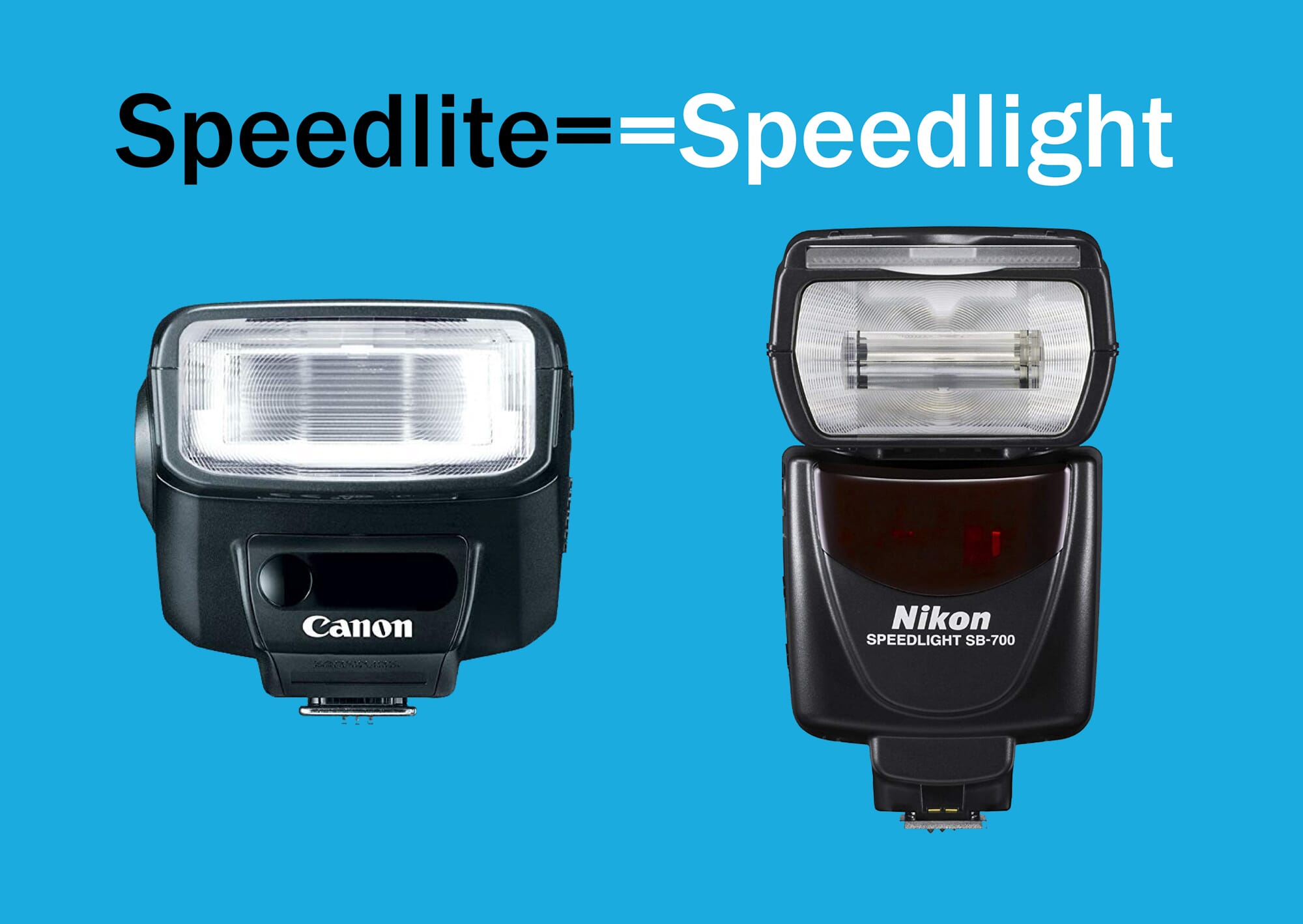 Best Speed Lights for Nikon and Canon
Now, if you're just looking for a best-of list to see what your options are, you're in the right place. We've listed our top picks below.
Just one quick thing to note… All OEM (Original Equipment Manufacturer) made speed lights will conform to the metering system of their cameras. For example, Nikon speed light units are compatible with Nikon's i-TTL metering system.
Similarly, all Canon speedlites automatically comply with Canon's e-TTL system. If you're not quite sure what all that means, feel free to jump to our buyer's guide to learn more.
A good choice for photographers looking for a powerful OEM speed light and budget is not a constraint. Guide number of 197' at ISO 100 and 200mm.
Canon Speedlite 600EX II-RT
Improved performance of continuous flash by approx. 1.1 to 1.5x for fast firing (up to 2.0x if used with optional Compact...
Wireless flash shooting support is available for both radio and optical transmission, offering users greater functional range...
Multiple flash system allows control of up to five groups of flashes;Approx. 100 to 700 flashes
Power Source:Four AA size/LR6 alkaline or AA/HR6 Ni-MH batteries
A cheaper option for photographers looking for an OEM speed light. Slightly less powerful than the 600EX II RT. Guide number of 141' at ISO 100 and 105mm.
Canon Speedlite 430EX III-RT Flash
Compact body for space efficiency and style
Zoom flash head covers a range of 24-105mm; maximum guide number 141ft./43m at ISO 100
Convenient controls include a built-in Catch light Panel to help enhance the subject's facial expression, Dot-matrix LCD and...
Recycling Time: Approx. 0.1 to 3.7 seconds (AA-size Alkaline Batteries)/0.1 to 2 seconds (AA-size Ni-MH batteries)
An entry level OEM option for Canon users. This is the cheapest Canon speedlite you could lay your hands on. And that said, you get exactly what you pay for. This is a reasonably powerful speed light. The guide number is 89' only.
Canon 270EX II Speedlite Flash for Canon SLR Cameras (Black)
Ultra compact, ultra lightweight, high performance flash unit
Vertical bounce capability up to 90 degrees provides a wide range of picture taking options
Slave function allows the flash to be triggered wirelessly
Flash coverage can be switched between Normal and Tele
Includes soft case, mini stand and instruction book
The Yongnuo YN600EX-RT II is compatible with Canon's TTL systems. Note the EX letters on the name. Compared to the OEM versions this is an inexpensive solution. Please note, this model is not compatible with Nikon E-TTL system. The guide number of the flash is 197' at ISO 100 and 200mm zoom.
YONGNUO Updated YN600EX-RT II Wireless Flash Speedlite with Optical Master and TTL...
Updated version from YN600EX-RT.
Multiple Trigger Mode Supported.The YN600EX-RT II can be triggered by the camera set-top, PC synchronous trigger, wireless...
Ultrafast Charging Recycle System, Supports External Power Supply. It just take 2 seconds at full output. Even if not use the...
Supports Firmware Upgrade. The YN600EX-RT II equipped with USB interface, supports firmware upgrade, you can download the...
Settings Save Automatically, Supports Custom Settings (Fn)
This model is specifically designed for the Nikon i-TTL system. The guide number of the speed light is 197' at ISO 100 and 105mm of zoom.
YONGNUO YN968N Wireless Camera Flash Speedlite Master Optical Slave HSS TTL for Nikon...
When YN968N is used as master unit, it can control and fire YN968N/YN622N(II)/YN685N being slave unit.
When YN968N is set as YN622 (slave mode), it can received control signal or trigger signal from master unit...
GN60@ISO100,105mm, supports high-speed sync TTL, manual flash, multi flash, Gr grouping flash, the highest synchronous speed...
The YN968N supports auto and manual zooming, the flash coverage can be changed between AUTO, 20~105mm.
The YN968N equipped with the USB interface, supports firmware upgrade, the users can download the upgrade firmware through...
This is an OEM speed light manufactured for Nikon E-TTL system. This is the current speed light flagship in the Nikon lineup. The SB-5000 AF has a guide number of 113' at ISO 100 and 35mm.
Related Post: Best Nikon Flashgun
Sidenote, if you're looking for a budget choice, opt for something like the SB700 AF. Link is shared below.
Nikon SB-5000 AF Speedlight
Radio Control Advanced Wireless Lighting
Cooling System for 100 Consecutive Shots
Compatible with Nikon i-TTL
Guide Number: 113' at ISO 100 and 35mm
Zoom Range: 24-200mm (14mm with Panel)
The budget solution if you are not willing to pay for the hefty priced SB-5000 AF. The SB-700 AF does almost everything that the SB-5000 does but at a reasonable price. The guide number of the speed light is 92' at ISO 100 and at 35mm.
RELATED POST: Review of the StudioPRO 2500W Continuous Lighting Kit
Buyer's Guide – Everything You Need To Know About What A Speed Light Is
Now that you have the list, let's take a deeper look into what a speed light is.
There are two main types of speed lights:
Manual Option
First one is the manual type. Truthfully, people rarely buy them these days.
Why?
Because with manual speed lights, you have to change the settings manually every time. So, if you need to stop the light output of the speed light up or down, you have to physically press the button on the speed light to do so.
I know, I know! That doesn't sound like too much of a hassle, but…
If the light is set up several feet away it becomes a big hassle. Plus, if you're working with multiple lights, it can get to be a lot to manage.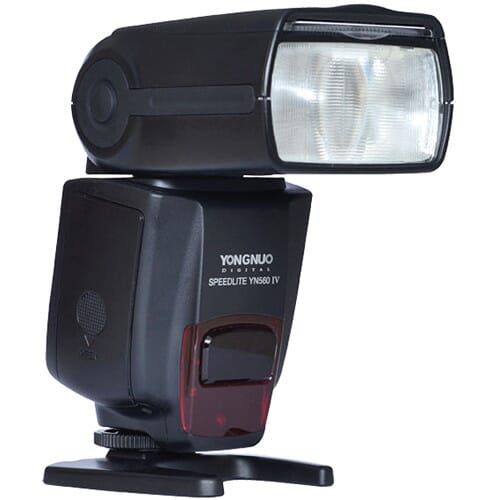 Automatic Options
The other type of speed light is the automatic one.
These have mechanical connections that sync them to a camera when mounted on the hot-shoe of your camera. These connections transmit information back and forth, eliminating the need to manually press buttons on the flash unit all the time.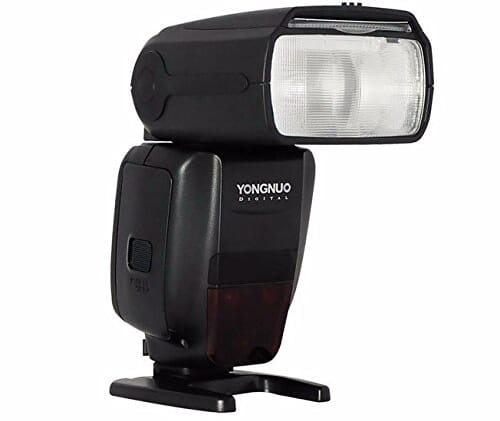 These speed lights can also be used off-camera using a number of different mechanisms. They can be triggered wirelessly as well as using sync cables.
Wirelessly Triggering your Speed Light
Wireless transceivers connect and transmit information back and forth between the speed lights and the camera systems.
What's great is it adjusts the output power automatically based on a number of different parameters.

So, every time you press the shutter release an entire sequence of events happens in a flash.
Here's what goes down:
the camera meters the scene
then triggers a pre-flash burst
the metering sensor in the lens measures the amount of light bouncing back from the pre-flash
and then the final exposure is made as the flash fires in full burst
Impressive how quickly that all happens, isn't it? There's also another way to get this done besides wirelessly. Although, real talk, wireless is truly the way to go.
Using PC Sync Cords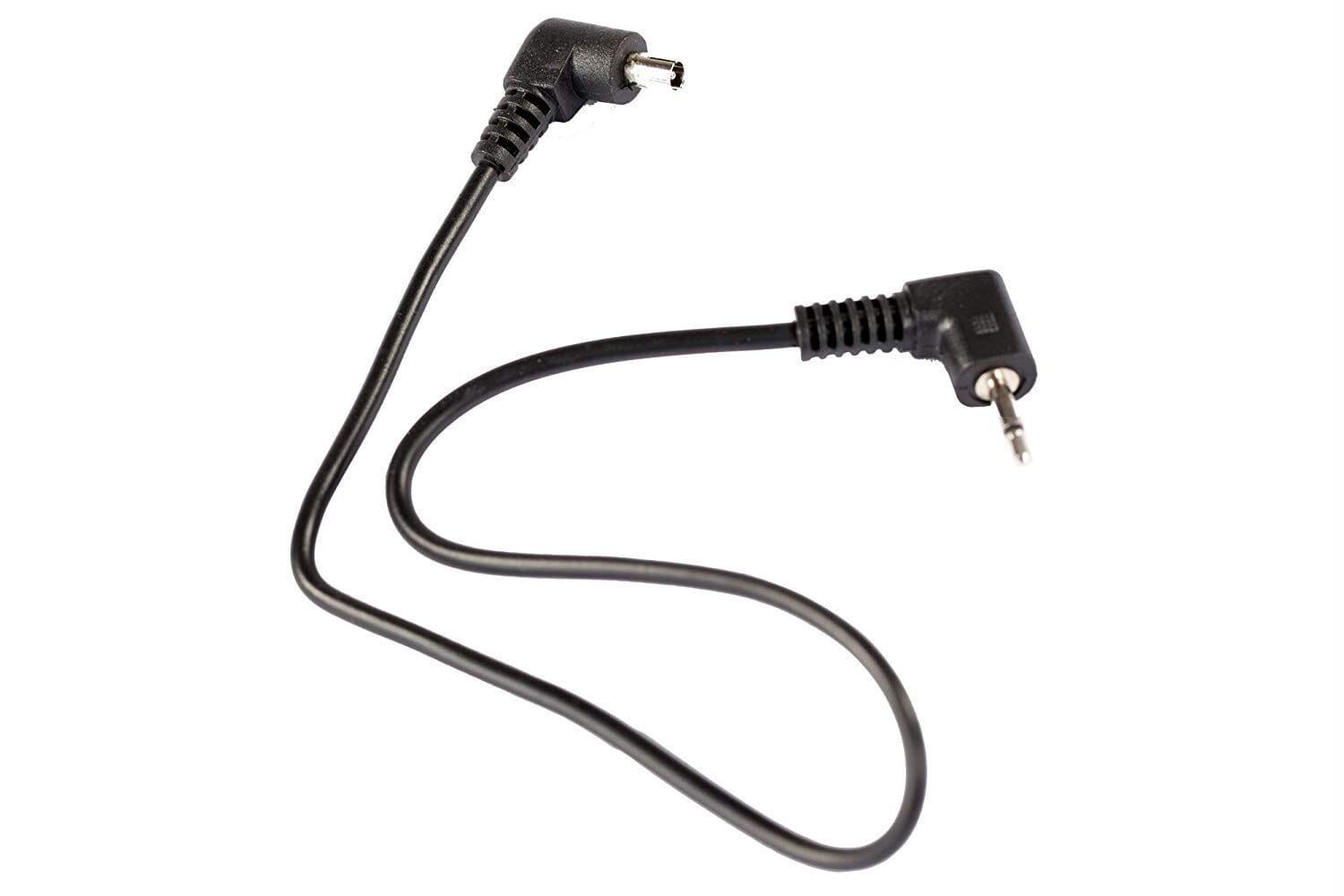 PC Sync cords are one more option to connect these flash units to your camera. These cords connect your speed light to your camera and transmit information back and forth. Sync cords are still in use in some cases.
The thing is sync cords are relatively less expensive compared to transceivers.
That said sync cords can be a nuisance when you're working in a cluttered environment. Especially, when you have assistants working for you as well as models.
Additionally, they're limited by the distance that they can stretch to. If you are working outdoors and your lights are set up much further away PC sync-cords are not the right solution for you. You'll need wireless transceivers.
RELATED POST: Master Light: Metering Modes, Angles, and Moods
Using the Flash in Slave Mode
The third option for triggering speed lights is using them as optical slave units. Or, more simply put…programming them to fire when they detect a burst of light.
Every speed light, at least the automatic ones come with an optical slave mode. When you set your speed light to this mode it will fire instantaneously when it detects a pulse of light.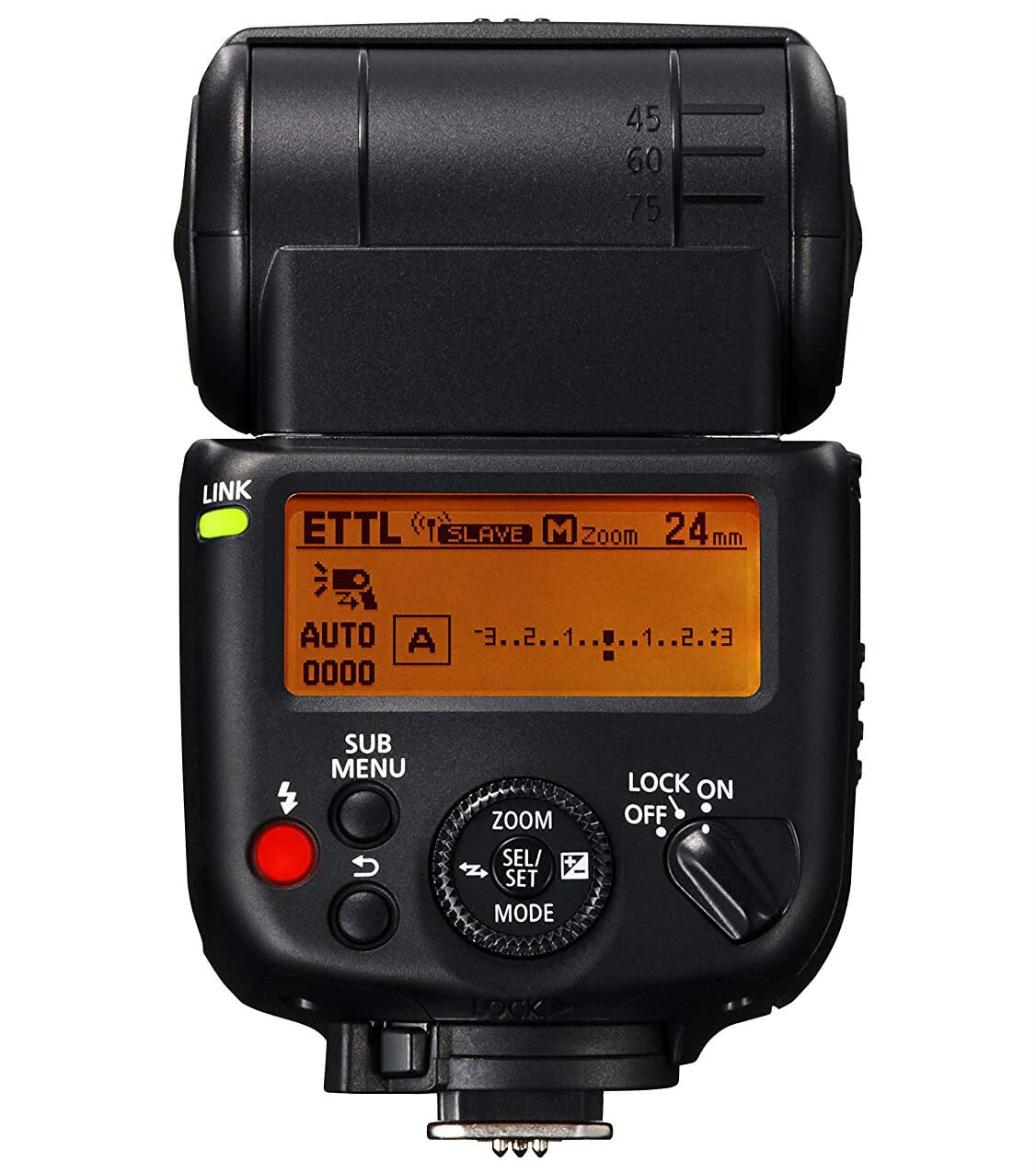 The idea is to use the built-in flash of your camera to emit a small burst that the slave speed light can detect and then respond by firing itself.
The small burst of light will not affect the exposure but will still be detected by the speed light in question. Cool, huh?
Speed light Photography
This discussion about what a speed light is would be incomplete if I don't explain certain aspects of speed light photography. In simple terms, speed light photography is about using lights to properly expose for an image.
Using a Speed Light On-Camera and Off-Camera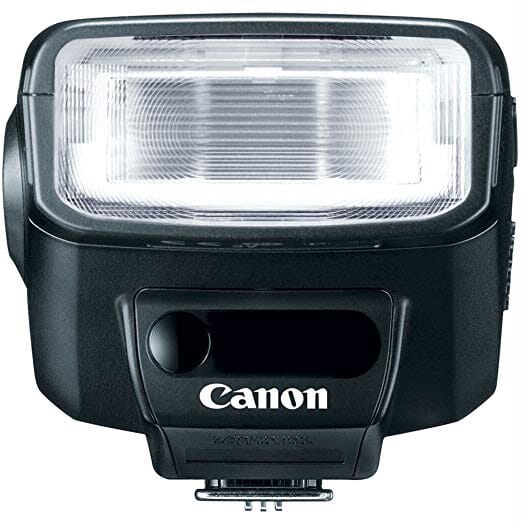 There are two ways you can set up a speed light. Use it either on-camera or off-camera.
When you use it on-camera you're mounting it onto your camera system. This replaces the built-in flash of your camera.
With an on-camera speed light, you have more power. The speed light sits higher up so the light throw does not hit the lens hood.
Related Post: Best Strobe Lights for Photography
Plus, as the speed light head can be swiveled up or down and side to side, you can aim the throw of the light in any direction as you please. This can also be is independent of the direction in which the lens is pointing.
This has interesting ramifications. With a built-in flash unit, the light invariably shoots straight on. That kind of flattens the entire image. With an off-camera flash, you have the option to place the light anywhere. Then fire it depending on the look you want for your photos.
With an off-camera flash, you also have the option to use light shapers. There are a few light shaping options available for speed lights. Diffusers, gels, and so on. These are used to accomplish different things. But, in general, they'll give a different and feel look to your images.
How to Properly Use a Speed Light
The basic formula for lighting with artificial light is to follow the inverse square law. As a matter of fact, that's also the guiding factor when it comes to selecting a flash based on how powerful it is.
A term that you will hear quite often is Guide Number. More on that later.
Exposure Settings in Auto Mode
The best and the easiest method to use a speed light is to use them through the lens (or TTL) method.
This method automatically calculates the amount of light the unit needs to emit to ensure proper exposure.
TTL systems in the modern DSLR and mirrorless systems have evolved a lot in the last few years. So much so, they take the guesswork out of the equation. Just leave your camera to Auto and it takes care of everything.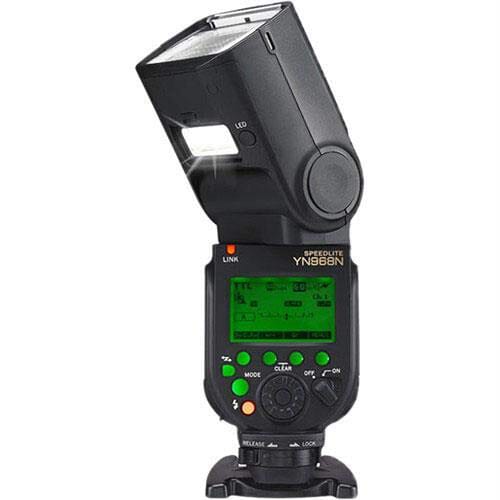 But, that's not what every photographer wants. And that's where manual exposure settings come into the picture.
Manual Exposure Mode
Of course, you can also use the manual exposure mode. Here you will have to set the output of the speed light manually. Every time you have to change the settings, you have to physically access the light and make the changes.
That said, you have more creative options when using manual exposure settings. You can choose to under or overexpose depending on the final look you need. You can also choose to set each of the speed lights to different output settings.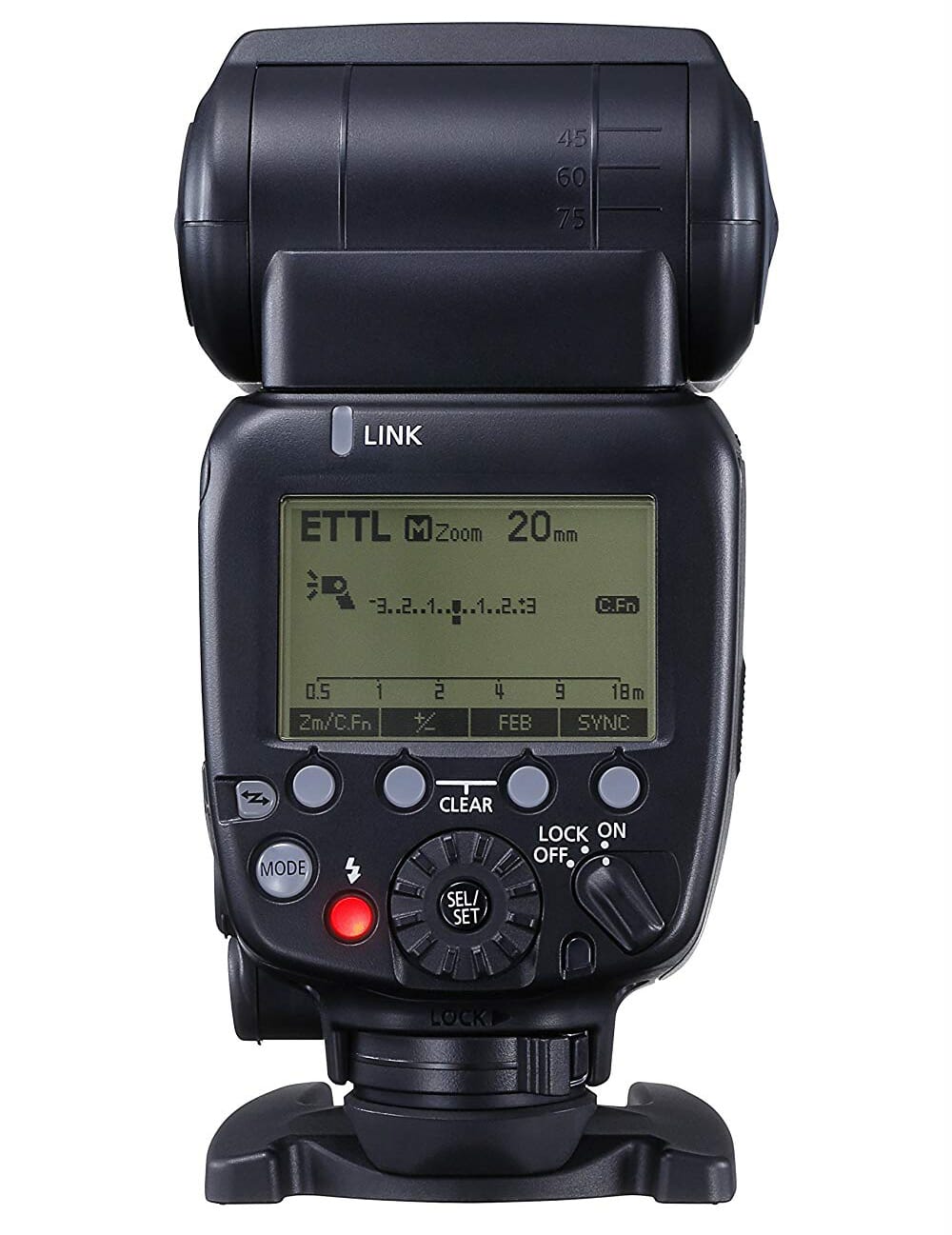 Buying Options – Choosing your Speed light system
There are a number of aspects that govern speed light systems. You have to look at scalability, power, and of course the pricing…
Compatibility
Compatibility, reliability, and pricing are the three main aspects of choosing a speed light. More important than anything else, it has to work with your camera system!
The easiest way is to look for the name of your camera's TTL metering system name on the flash compatibility specs.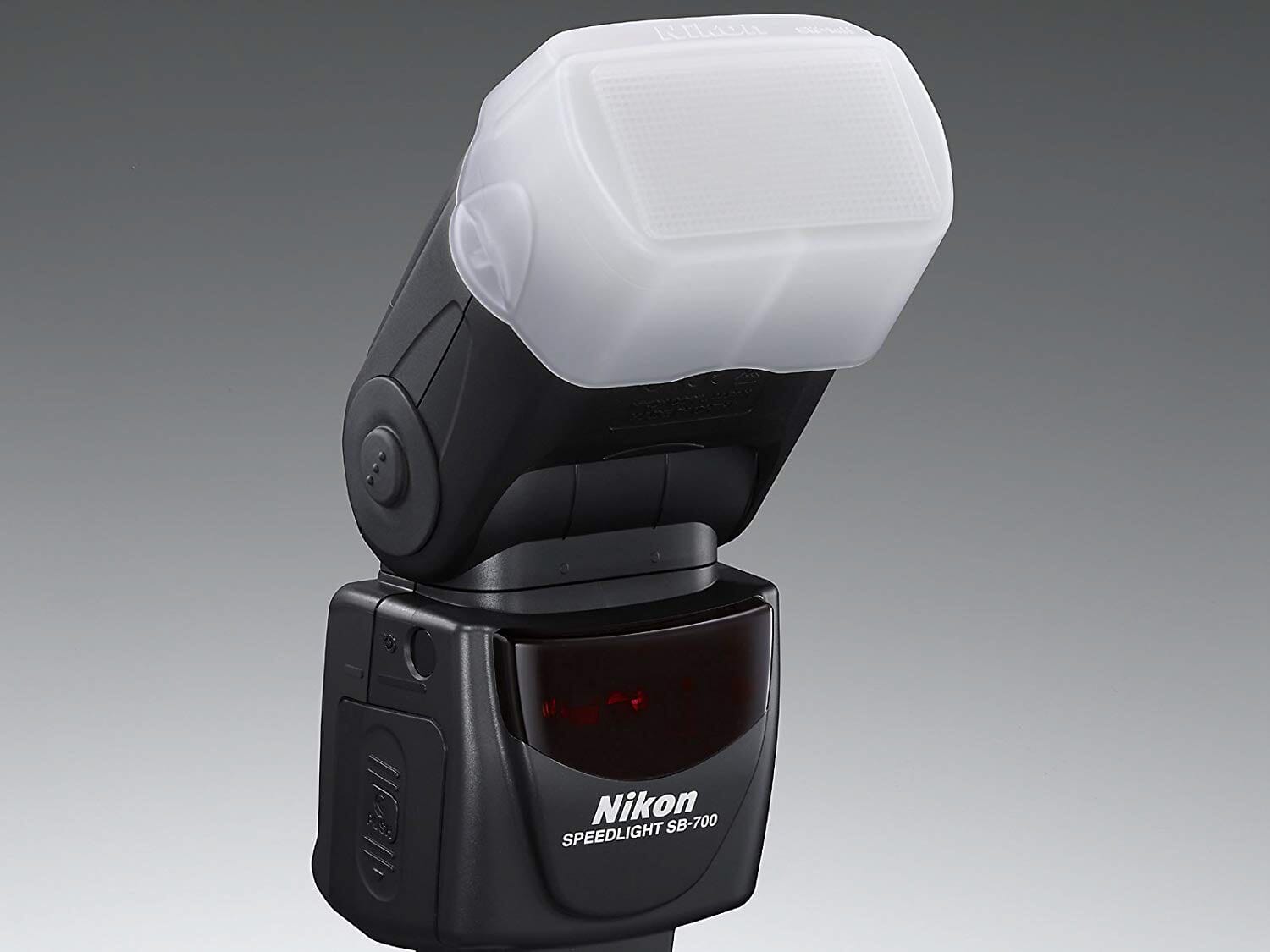 So, if you're planning on buying a speed light for your Nikon camera, look for the words 'Compatible with Nikon Creative Lighting System'. Or something along those lines.
Same goes for Canon systems as well.
If your speed light is not compatible with the TTL system of your camera the two wouldn't be able to communicate with each other.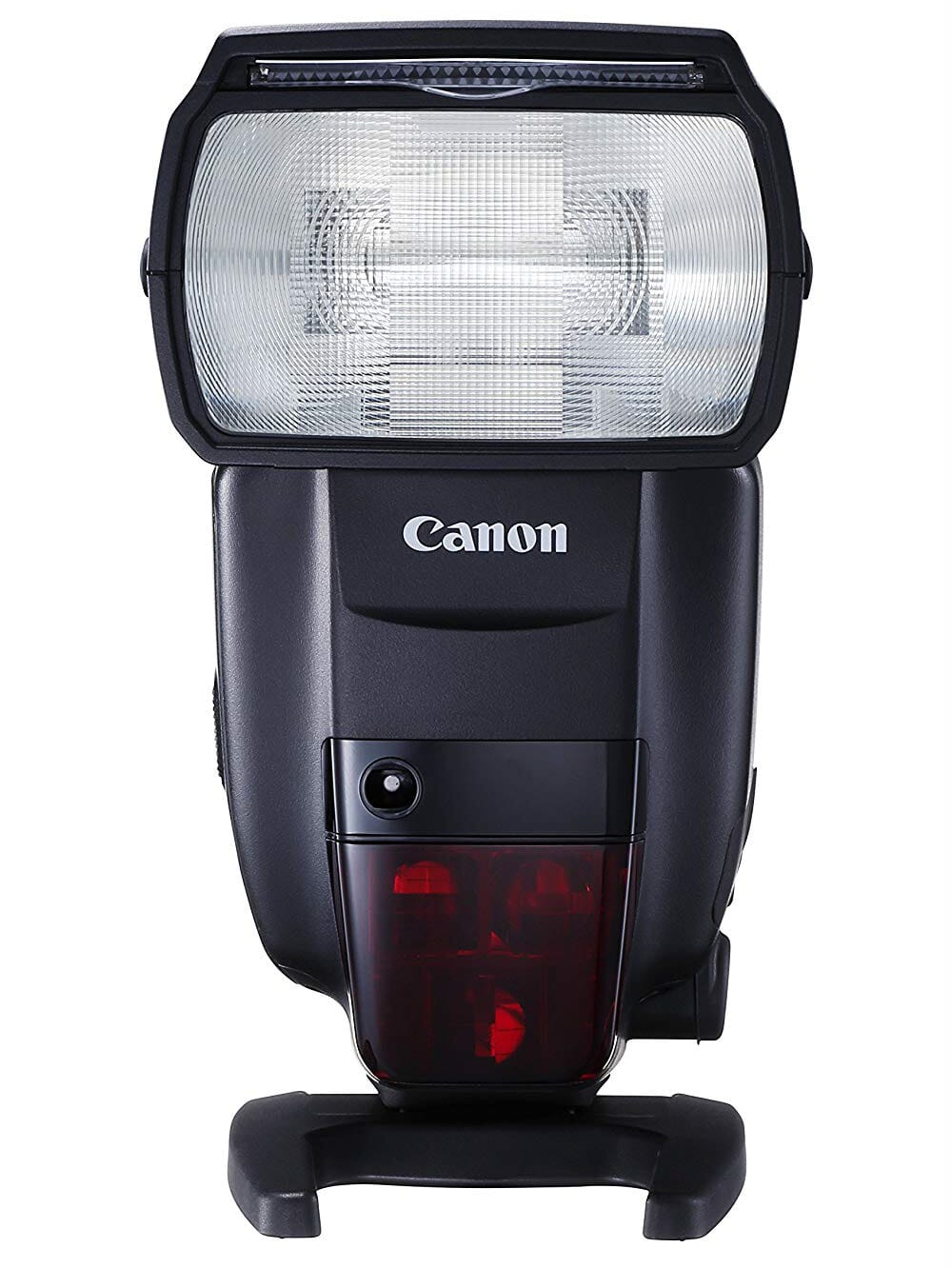 Another thing about compatibility.
Some third-party speed lights have specific markings that denote whether they support TTL or are manual. For example, Yongnuo–a very popular third-party option–has both manual and TTL options.
The TTL options are marked by the letters EX. If the speed light you're buying does not have these letters it's not going to support TTL.
OEM vs. Third Party Manufacturers
The whole debate between OEM and third-party units is about three things:
compatibility
build quality
and of course reliability
But none of these are valid anymore. Third-party speed lights manufactured by companies like Nissin, Godox, and Yongnuo are some of the best in the business. Reliability may just be an issue that may still weigh heavily.
This is because OEM units are generally considered more reliable than third-party units.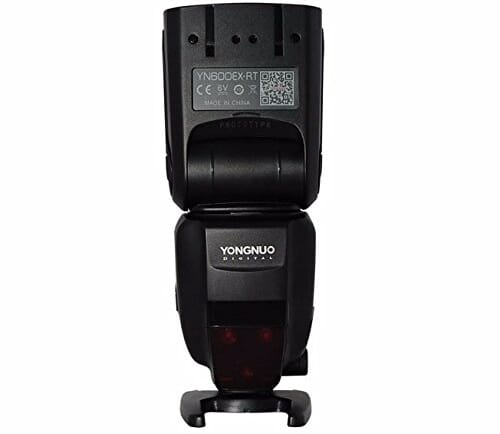 Power and Guide Number
Loosely stated the Guide Number is all about how powerful the light is. The higher the Guide Number, the more power.
The actual formula is to multiply the f-number with a given distance. ISO remaining at 100 usually. It is expressed in feet.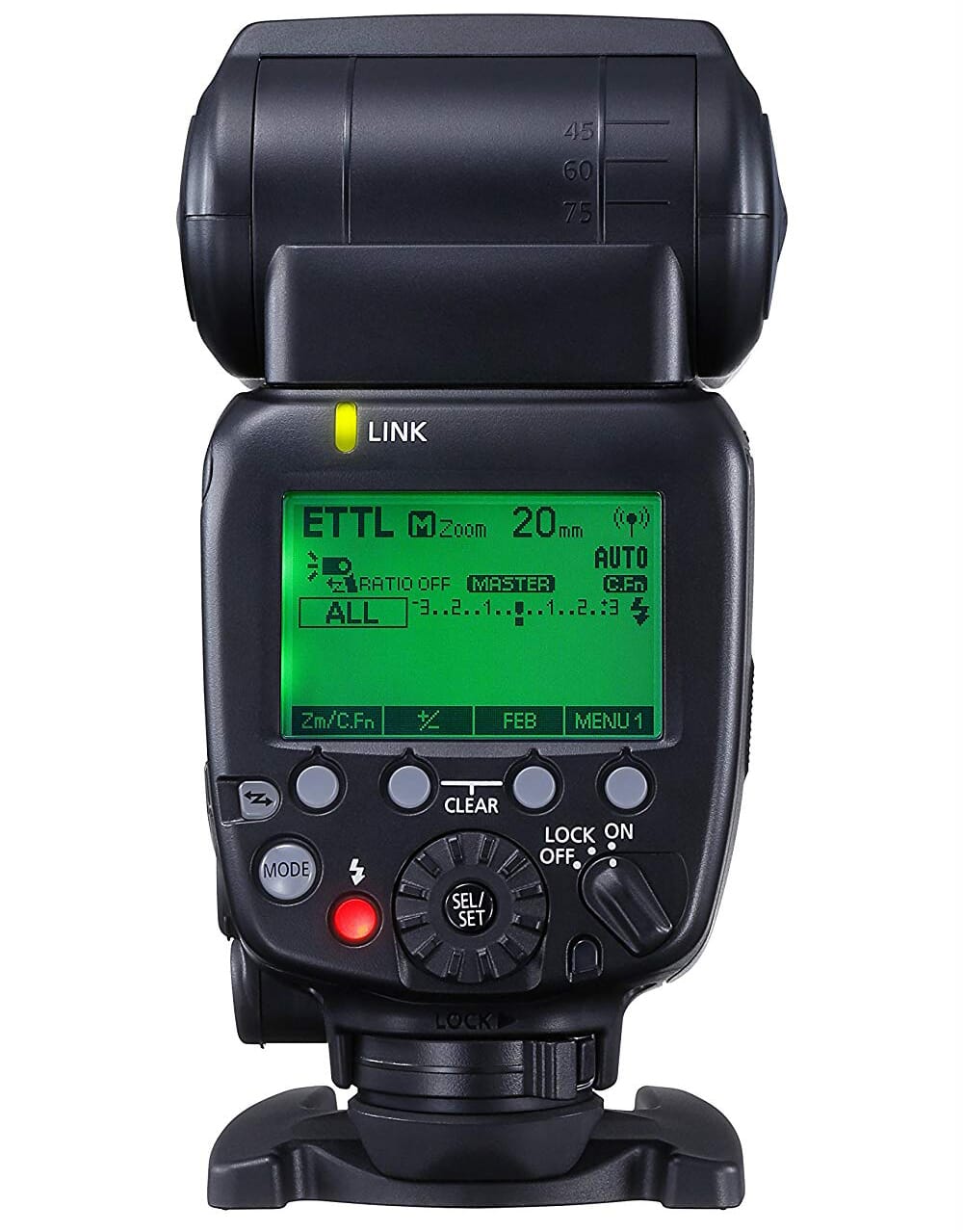 Let's just give you an idea of how much power you need for a speed light of given power. Albeit very briefly…
Guide Number Calculation
Ok. So, let's say that the speed light you're using has a guide number of 100. That means you could be shooting at an ISO 100 at f/4 and you could properly expose a shot at a maximum of 25 feet.
Alternatively, if your subject is standing at 50' from you, you need to use an aperture of f/2.
I think you get the idea. In both the above examples, if you multiply the f-number with the distance you get the guide number of 100. Here f-number is considered as a whole number and not a fraction. 4 x 25 = 100 and the same way 2 x 50 = 100.
RELATED POST: How To Master External Lighting
Recycle Time
Recycle time is the amount of time the speed light takes in order to recharge. Shorter that time frame, the quicker the speed light regains enough power to produce another flash.
Now, you would probably notice there are two-time factors mentioned on the box. The faster one is the time frame after which the speed light is ready to fire after the first flash.
The second time frame denotes the time between one full powered flash and the second.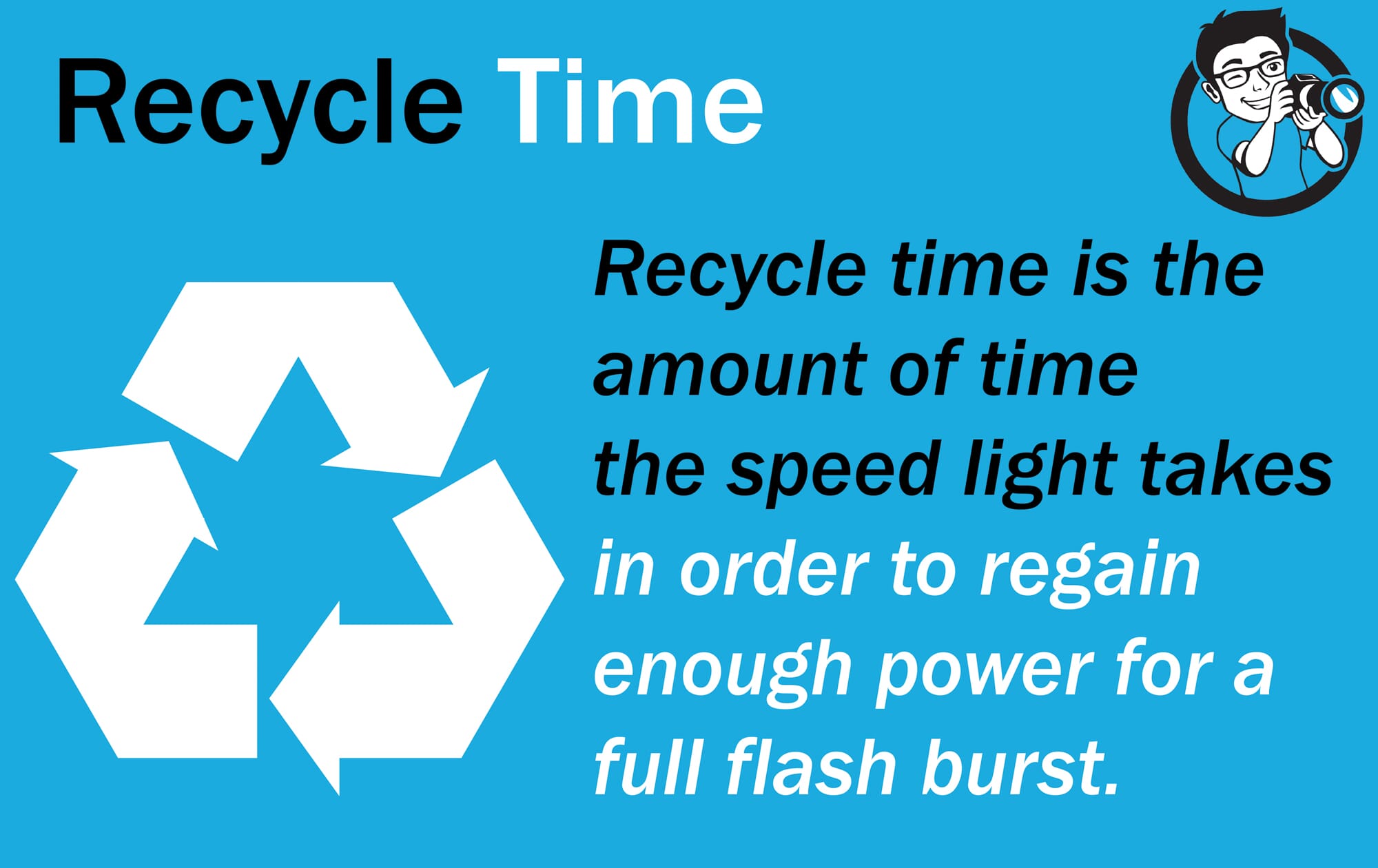 This statistic is important when shooting continuous shots one after another. Usually, a fast recycle time is not necessary when you're shooting products and or doing macro photography. But it may be required when shooting portraits.
Price
Price is a major factor, something that does weigh on the decision making. Third-party speed lights are way more inexpensive when compared to their OEM counterparts. You could buy five Yongnuo YN600EX-RT units for the price of one Nikon SB-5000 units.
That means a complete lighting system for the price of just one OEM speed light. This is a significant factor to consider when you are weighing your options.
Know You Know What A Speed Light Is – How Do You Choose?
Again, start with compatibility and a budget. Try to plan ahead and think about what kind of situations you'll be sitting in. For example, you might be able to forego the expense of an ultra-fast refresh rate if you're shooting inanimate objects. Then go through the options and look at which ones fit your requirements.
And be sure to share this article with anyone who asks you about what a speed light is!
---
As an Amazon Associate we earn from qualifying purchases. Certain content that appears on PhotoWorkout.com comes from Amazon. This content is provided 'as is' and is subject to change or removal at any time.