If you've ever dreamed of sharing your photography knowledge, or just your adventures in photography, starting a blog can be a great way of getting your work out there. Not only that, but it can also be a really useful resource for photographers looking for inspiration or tips and tricks. And if you're interested, it can be an excellent springboard into paid photography writing opportunities. In this article, we'll share with you a key guide on how to start a photography blog.
In this guide, you'll learn about all the different aspects required to start your own photography blog, starting with hosting and building all the way up to content creation.
Reasons Why You Should Start a Photography Blog
First, let's take a look at why you should create a photography blog. In truth, everyone has their own reasons for starting a photography blog, but there are a few common reasons listed below.
To share your images with a larger audience
So you can easily share your photos with friends and family
In order to improve your creative writing skills
To develop your photo editing and web knowledge
As a means of potentially making extra money
Pre-Creation: Content Ideas and Planning
One of the main reasons blogs fail is because the creator has not given any thought to the content they wish to publish.
People often create a blog because they think it is a fantastic idea, and don't get me wrong, it is! However, once the blog is created, they realize that they do not actually have anything to write about! The blogger may post a couple of articles, and then content production just stops. People are far less likely to visit a blog that doesn't have new content.
You don't have to upload daily, or even weekly, but you should have a basic idea of what you want to write about and keep content fairly regular. It might help to create a list of topics to write about in advance and when you get new ideas, add them to the list. You'll never run out this way.
When creating this kind of list, think of your own photography and what you do. Also, think of topics you would enjoy writing about, or particularly impressive photos you wish to share. Examples of potential topics or article types include:
Photo Stories
Photography gear reviews
Photo techniques and tips
Photography adventures
Reviewing a particular photo
These are just 5 types of articles we could come up with on the spot. If you take the time, you can easily generate hundreds of ideas. These ideas can then be used to populate your blog and allow you to produce fresh, engaging content.
How to Start a Photography Blog: The Logistics
With plenty of content ideas in mind, it's time to actually take to the web and establish your blog. There are numerous factors to consider, from hosting right through to maintaining your blog. We've made it simple by breaking this down into 5 key steps.
1. Choosing a URL
This is arguably one of the harder tasks when it comes to starting a blog. You have to come up with a URL (the website address e.g. www.photoworkout.com). Ideally, your URL should match the name you intend to adopt for your blog. But choosing something that hasn't already been taken can be a challenge. I'd recommend coming up with a few names before you go out and set up your URL.
Some tips for choosing a URL/blog name is to go with something that is unique. This could be as simple as using your first and last name and attaching photography to the end (this can be more challenging if you have a common name). Other methods include using photography terminology and making a catchy name or something that really relates to what you're talking about.
You can often utilise a free URL if you're happy attaching a blogging platforms name to your URL. While it isn't ideal, if you're just starting out and you're on a budget it can be a great way of easily setting everything up. An example of this would be www.yourblogname.wordpress.com.
If you're happy to go down the paid for route, and it is highly recommended for more serious bloggers, you'll choose a URL akin to www.yourblog.com. This kind of URL looks better, is easier to remember, and gives your website a more professional touch.
You can purchase a URL from third-party companies who purchase and sell the rights to different website addresses. Many website hosting companies also provide the option to purchase a URL and a basic hosting package as a bundle. Examples of companies selling website domains include: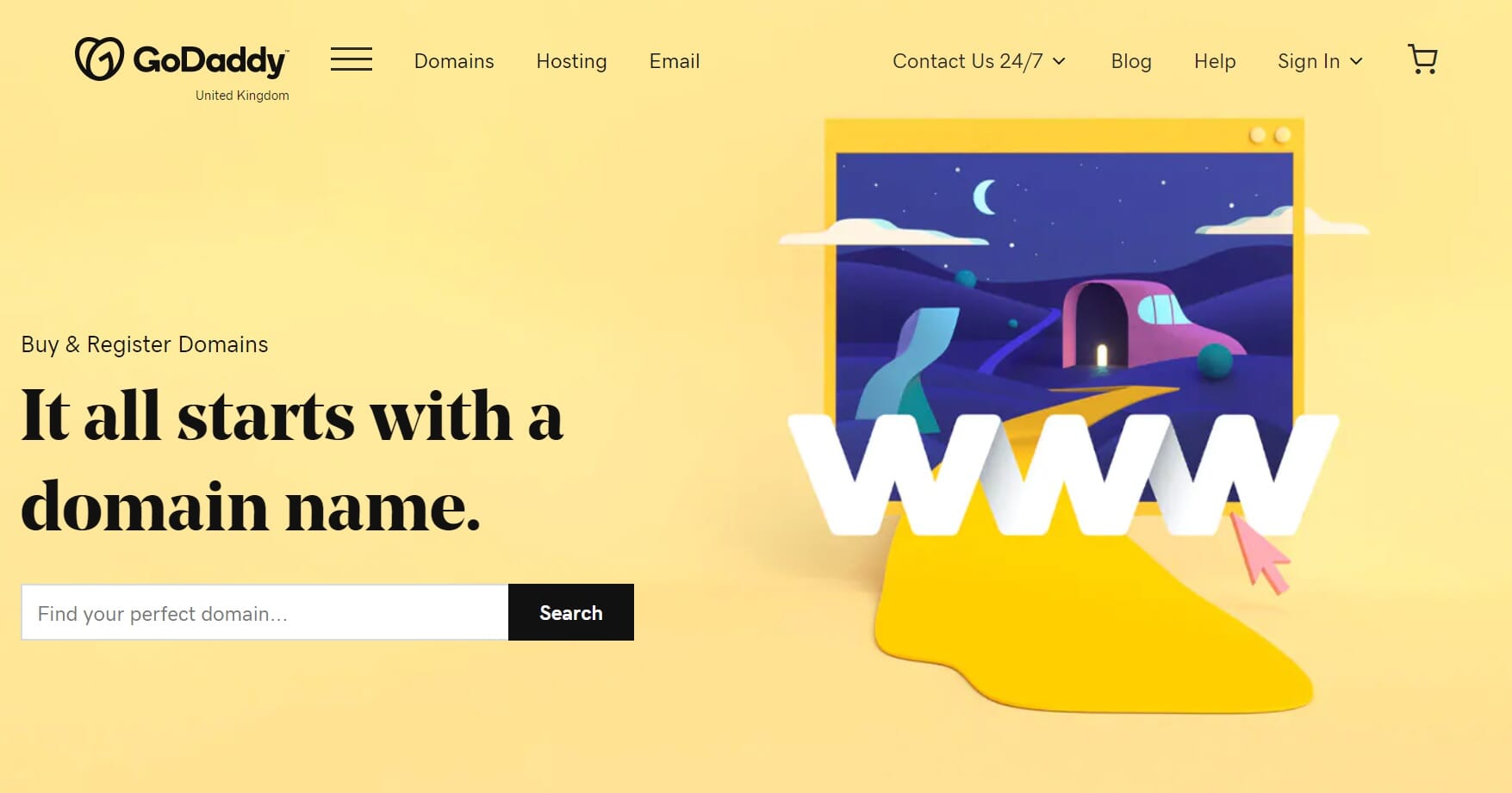 Once you have found a suitable domain name and are happy with the price offered, purchase it.
You can then link this domain to your hosting package and website builder (once you've set them up). This is the first step of how to start a photography blog, but one of the most important. Ensure you are completely happy with your domain name as it can be difficult to change this in the future!
2. Purchasing Website Hosting
Once you have chosen and purchased a domain name, you need to take the time to consider what website hosting you're going to purchase. Every website is stored on a remote server somewhere.
There is a range of reasonably priced web hosting services available. Examples of popular hosting companies include:
There are a few free hosting services, too, but I would advise purchasing a proper hosting plan. For convenience, I would also advise using the same provider for purchasing a domain name and hosting – most companies offer both services.
When choosing a hosting provider, you must consider the following: available storage space, security, hosting access, available bandwidth, and data limits.
You should also remember that most website builders offer hosting and domain names – for ultimate convenience, you could simply purchase a website builder plan that includes both a domain name and hosting. The downside is that sometimes website builders to not offer the same level of control and features like a dedicated hosting company.
3. Selecting a Website Builder
While a website builder might not be for everyone (some people may choose to build their website from scratch using code), it is a great way of starting a website when you don't have experience in web design.
In today's modern world, you can easily create a website without any design knowledge at all using a website builder. These platforms provide simple solutions so that people can quickly create a website using pre-made templates and themes.
Examples of popular website builders include: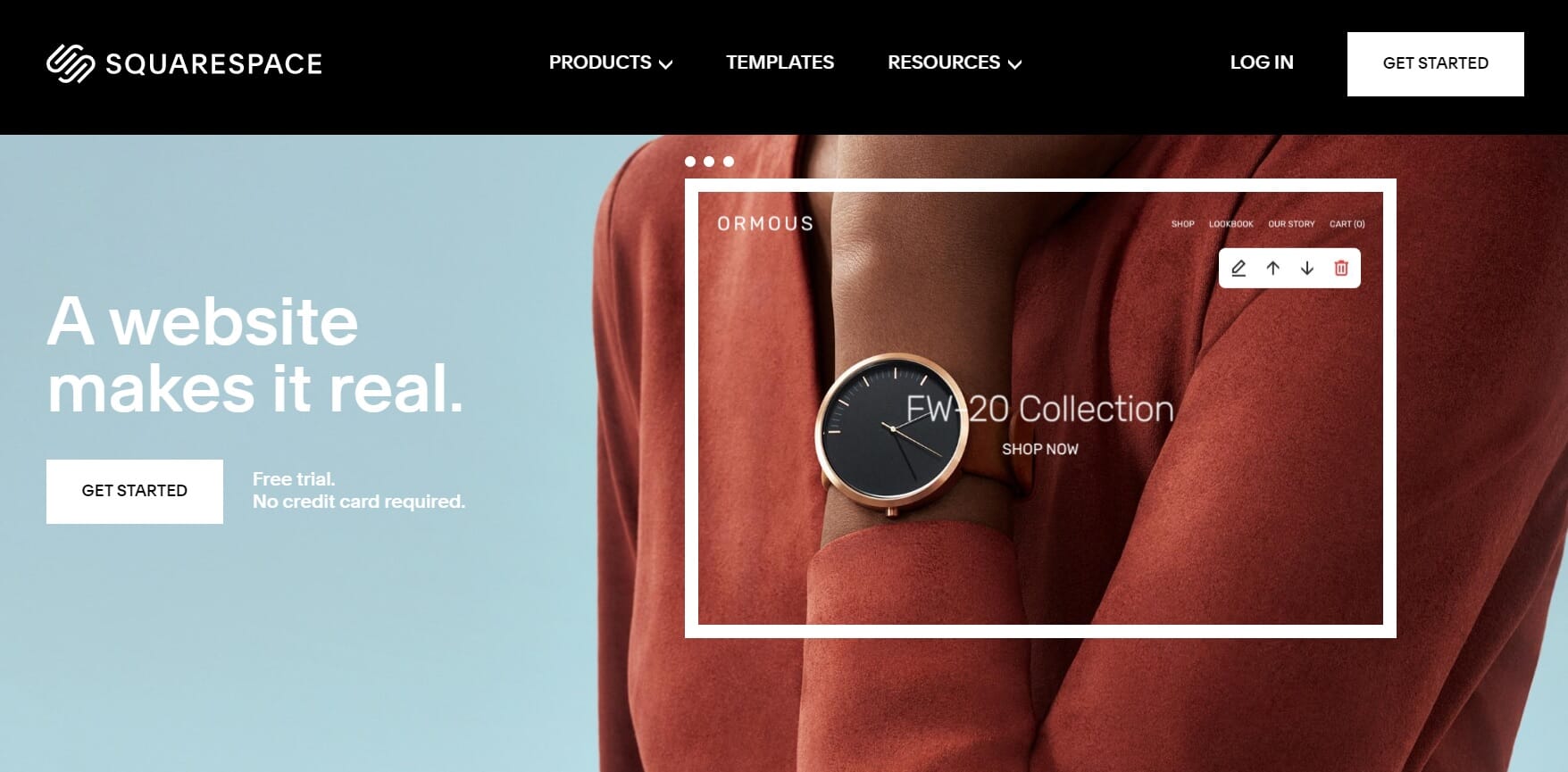 You'll notice that we didn't mention WordPress in the website builder section, the reason for this is because WordPress is actually a content management system (CMS). Now, WordPress is one of the best solutions available but it does take a little extra time and effort to understand and work with. If you're looking for a quicker fix and can sacrifice some flexibility, other platforms like Wix and Squarespace offer a much easier solution.
I would advise spending time looking at the above options for designing your website and analyzing what each one has to offer. Look at the prices, features, and reviews.
Make your decision carefully – once you have chosen a website builder, it can be quite difficult to change to a different provider once your photography blog is established.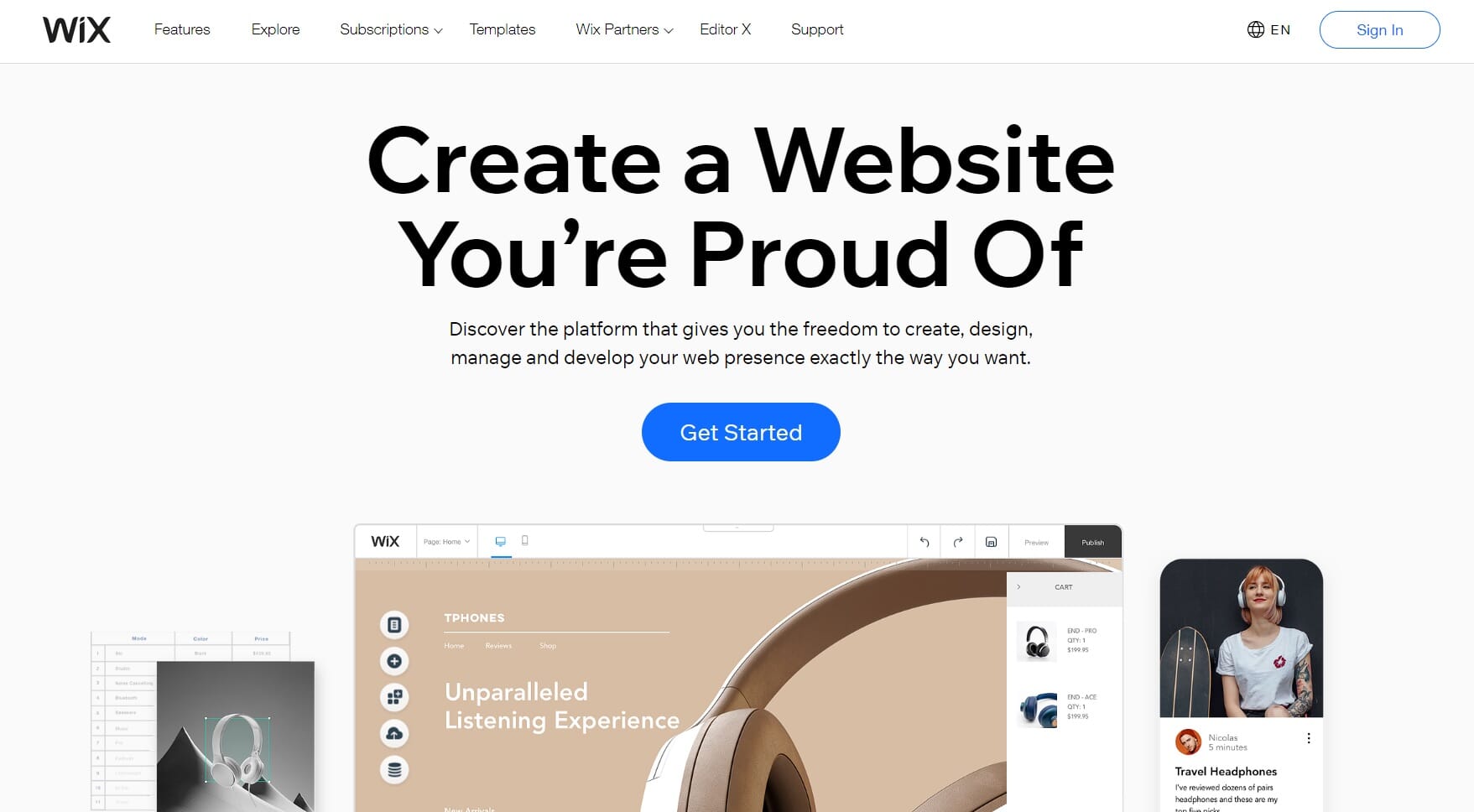 4. Customizing a Website
After you have chosen a hosting package, domain name, and website builder, you can create and customize your photography blog! I would advise taking the following steps for this process:
Choose and set up a theme
Create individual blog pages
Populate the pages with initial content
Look at plugins and widgets
All website builders have a selection of themes or templates. These are effectively pre-made websites with the complete site and page layouts. You can choose a theme, and then apply it to your own website and edit it so that it looks unique.
This is a great place to start and the quickest way to create your blog. Website builders often have a selection of free and premium templates/themes. I would advise purchasing a premium theme – these are often higher quality, but also less used, giving your blog both a professional and unique style.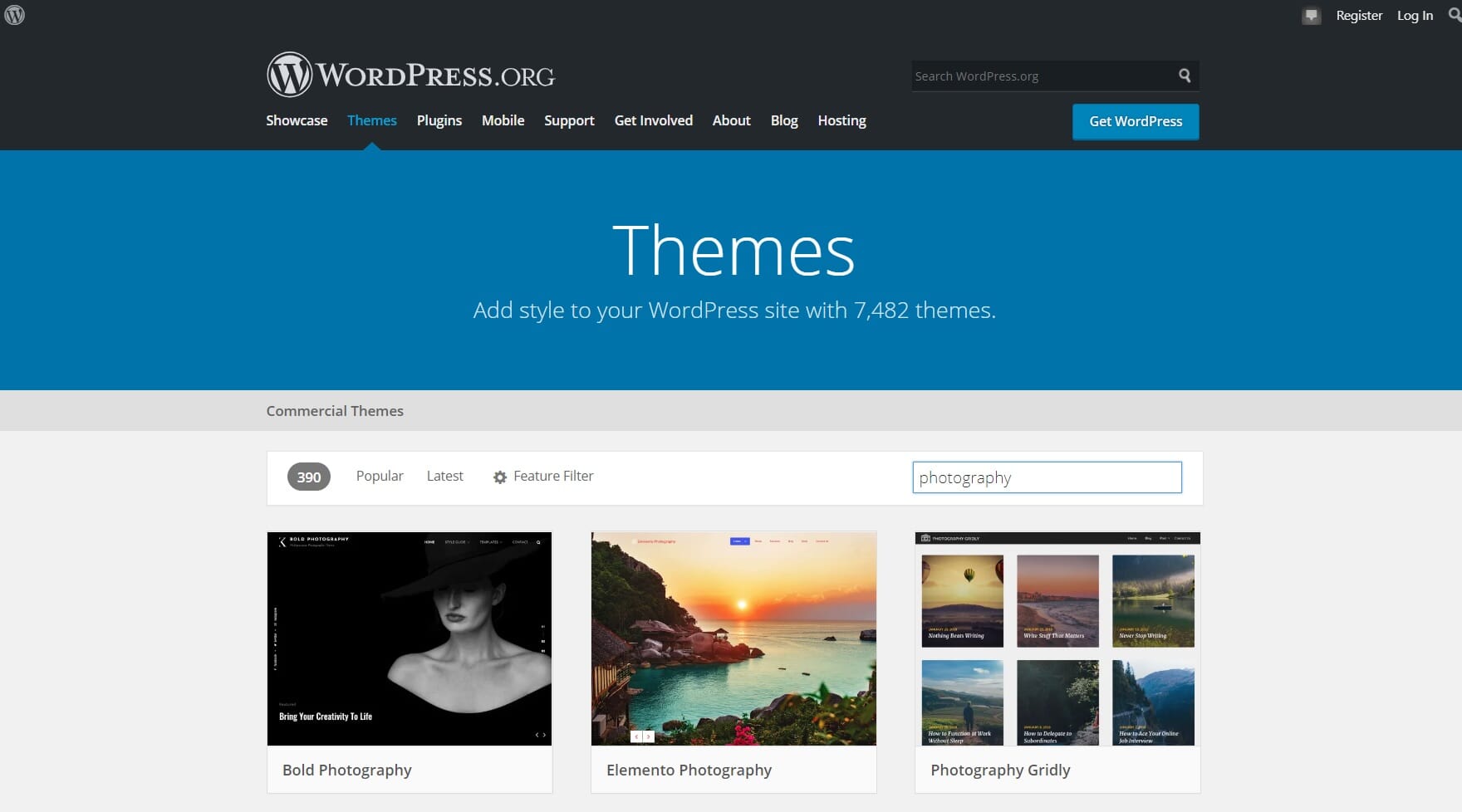 Once you have chosen and applied a theme, you can look at creating individual website pages. For a photography blog, I would suggest the following pages as a minimum:
Homepage
About
Portfolio
Blog
The homepage is the first page that visitors see when loading your website address, every site has a homepage but you can actually set this to be whatever you want. Some people just make their blog posts page their homepage.
An about page is useful to provide a little background information about you, your photography, and your aspirations.
A separate portfolio or gallery page is a great addition where you can showcase your most treasured photos and frequently update it with new content. Having an online portfolio is also a great way of referring any potential photography employers to your works.
Finally, your photography blog should have a blog posts section that lists each blog article you have written.
Of course, this is just a guide, and you can add as many pages as you wish. I advise thinking about your content and how you want to display it then create pages that best reflect this idea.
Plugins
Once you have created the basic page structure of your site, you can add content to each page as a starting point.
Once your basic website and content is created and published, you can look at improving it by adding extras features. Most website platforms have plugins or widgets that add extra functionality to your site. These are useful tools that boost user interaction and make your photography blog accessible.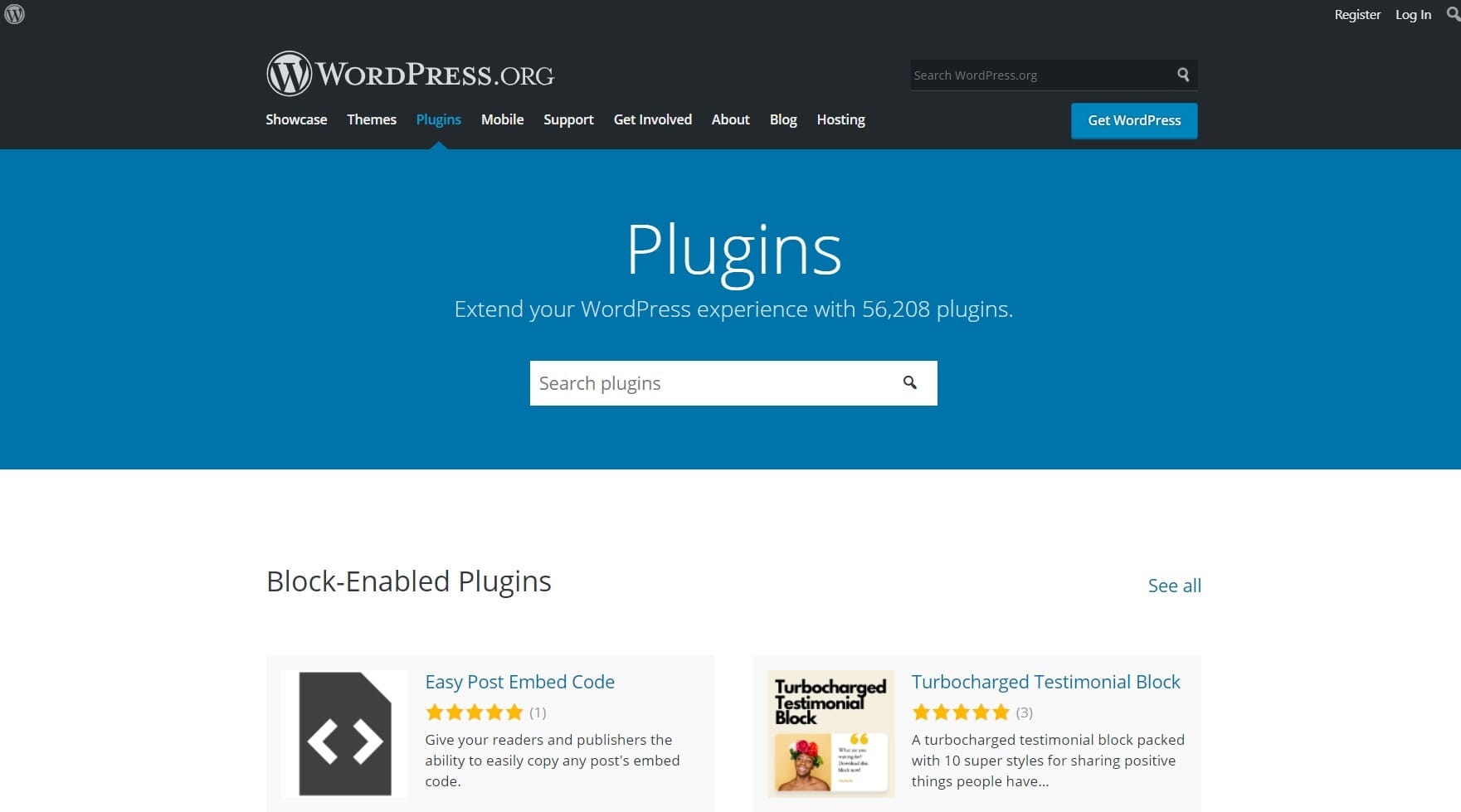 Examples of plugins include:
Contact forms
Comment sections for blog posts
Social media sharing functions
Once you are comfortable with the website builder and have your website in a usable fashion, consider learning about the different plugins you can use.
5. Maintaining Your Website and Creating Content
Content creation
When you've got the foundations of your website you can get to work on the most exciting part – content creation! Hopefully, your brain is bursting with ideas and you have hundreds of blog topics to start writing.
To ensure you have the best content that users will definitely want to engage with, we've highlighted a few pointers below:
Use a catchy title relevant to the blog subject.
Try using sub-headings to break-up the writing.
Use an automated spelling & grammar checker like Grammarly.
Break-up text with images that are relevant to the blog subject.
Use alt tags and captions for images to provide additional information and increase accessibility.
Enable a comments section so viewers can leave messages and engage with their responses.
In addition to the above, the most important advice I can give is to create content that you enjoy and find interesting.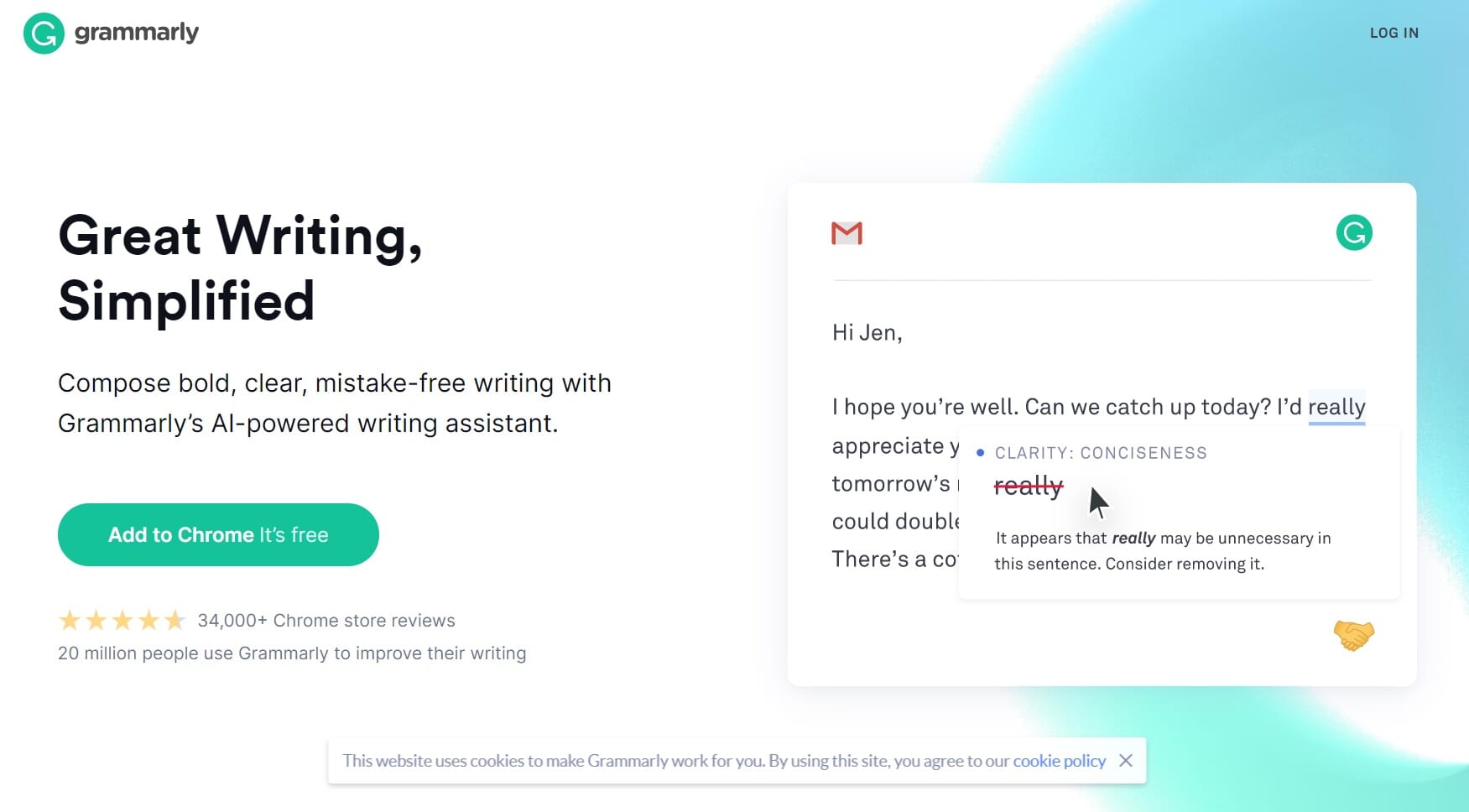 Upkeep
In addition to content creation, you should take some basic measures to ensure your photography blog is running smoothly. These measures could include:
Checking emails regularly
Check comment sections
Check blog usability and functionality
If you have created a dedicated email address, check it regularly. People may reach out offering business opportunities or some followers may simply express an interest in your blog.
In addition, you should regularly maintain your blog comment sections. Website platforms like WordPress send automatic notifications when you receive comments. Take time to reply to genuine comments and moderate any spam comments found.
Finally, I advise checking the basic functionality of your website. Spend time viewing the different pages of your blog to check on loading times. Also, check that all links work and that your content and images look OK. There is a host of automated tools like deadlinkchecker.com which can automatically check for broken website URLs.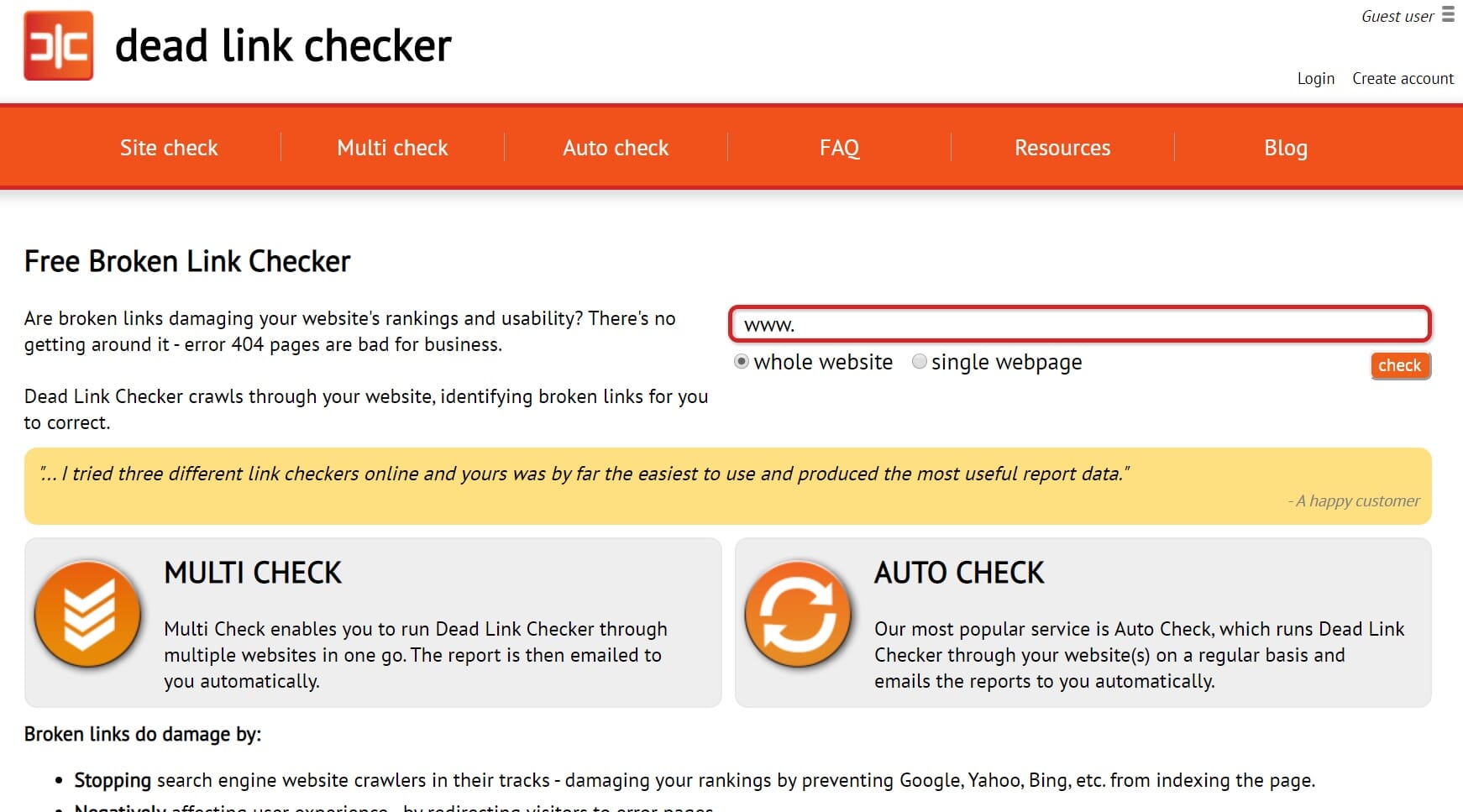 Start a Photography Blog Today!
Hopefully, this guide on how to start a photography blog has been useful. While creating a blog does require initial work, the end product, and the opportunity to share your work makes it all worth it.
If you decide to create a photography blog, ensure that you have fun during the process. If it becomes a chore, you may end up neglecting the blog and it ultimately fails. Upload new content as and when you get inspiration so that it will remain exciting and fun.
If you start your own photography blog, share your URL with us in the comments. And if you have any questions, feel free to ask them too!