There's a large range of flash options out there, but which is the best flashgun for Nikon, or the best third-party flash for Nikon? Those are questions we'll aim to answer in this roundup of the best flash units for your Nikon camera.
We'll include picks for the best budget flashguns, as well as our all-around best picks, so you're certain to find a flashgun to suit both your photography and your budget.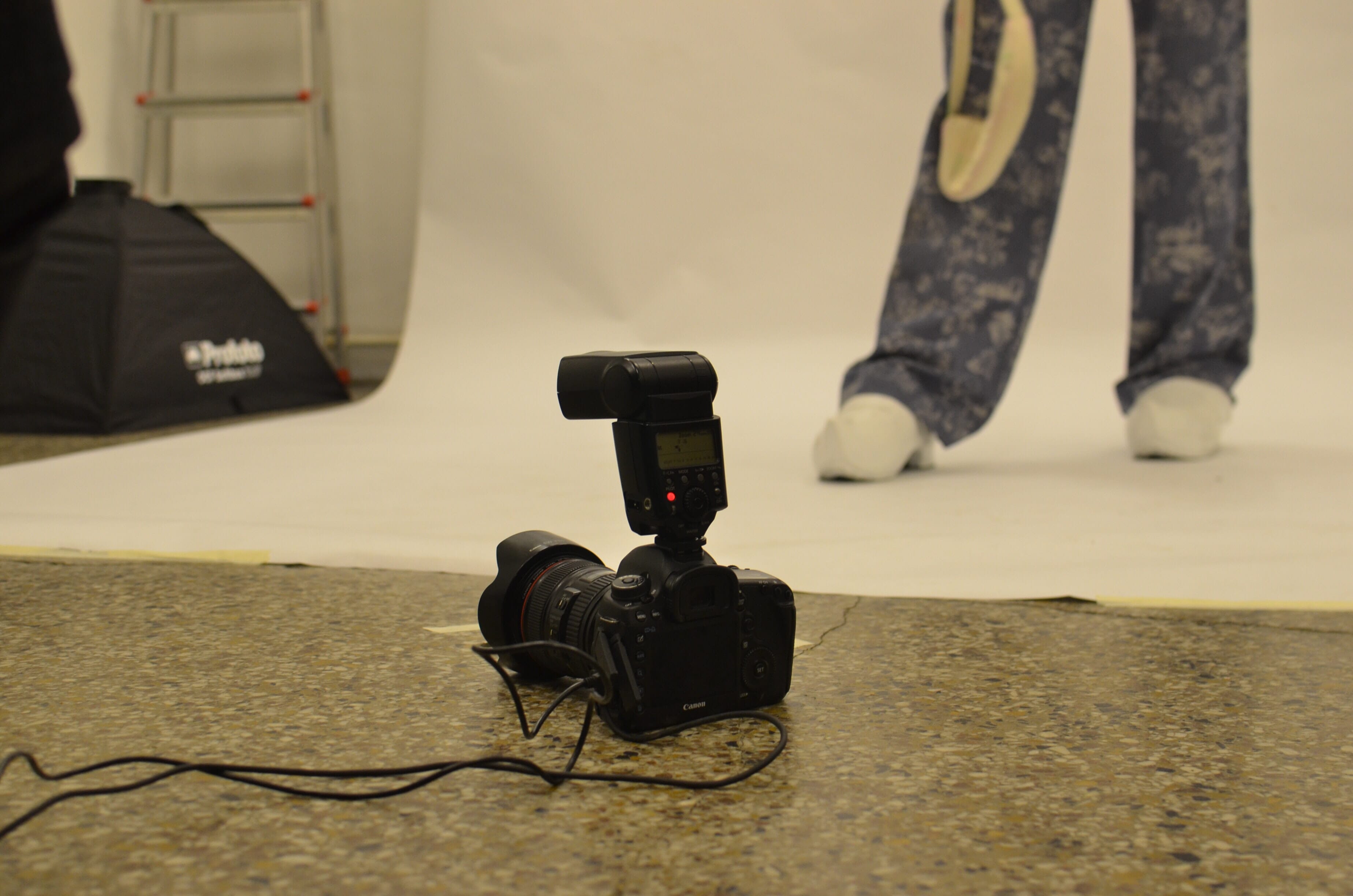 When you buy through links on our site, we may earn a commission at no cost to you. We evaluate products independently. Commissions do not affect our evaluations.
The Best Nikon-Brand Flashes
1. Nikon SB-500
Our Pick
Great for beginners
Much more capable than a basic flashgun, this little unit is very easy to use and has some useful features
Pros
Rotates 180 degrees in each direction
Good build quality
Value for money
Easy to use
Cons
Slow recycling time
No built-in white bounce card
Not the most powerful flashgun
For beginner friendliness and sheer ease of use, the Nikon SB-500 deserves its place on the best flashgun for Nikon list.
While it may be a bit underpowered for the professional photographer, the SB-500 is more than enough for everyday photography needs. It's fully compatible with Nikon's Creative Lighting System (CLS), and it features Commander and Slave modes for off-camera use. These modes are great to have on a beginner flashgun, so you can learn to use more than one flashgun creatively as your skills grow.
Unfortunately, the SB-500 doesn't come with any accessories, not even with a built-in white bounce card or diffuser. However, it is a well-built and durable flashgun with a simple and clean set of buttons and controls, as well as TTL capabilities.
2. Nikon SB-5000
Also Great
A good option for all photographers
This pro-spec flashgun has everything for the professional photographer but is simple enough for beginners to use immediately with TTL mode
Pros
Beginner friendly
Powerful
Intuitive menu design
Cons
No integral radio transmitter
Relatively expensive
If you want a powerful, pro-spec flash that's also easy to use, then the Nikon SB-5000 is a good contender for the best flashgun for Nikon.
The SB-5000 is a great flashgun for wedding, portrait, street, and event photographers. In fact, it's great for most types of direct flash photography, and a beginner can be up and running in no time thanks to the TTL mode which allows the camera and flash to automatically do the math for correct exposure.
It has a guide number of 34.5 meters at ISO 100, which makes it plenty powerful enough for most photography scenarios. For those using the mirrorless Nikon Z cameras or larger DSLRs, this flashgun is a great fit. It's heavy though, weighing in at around 1lb, and on smaller cameras it isn't well-balanced.
This flashgun also benefits from iTTL, which means the flash can fire before it's fully charged again. This is great for fast-paced shooting scenarios such as when shooting weddings, events, or sports. A built-in cooling system manages heat buildup from heavy use very effectively, and you can get up to 100 or more consecutive full-power flashes before the thermal cut-off circuit kicks in to protect the flashgun from heat damage.
One thing that lets this flashgun down is that it can only be used as a slave flash when in wireless mode. If you want full radio wireless function, you'll have to buy a separate wireless radio kit as the SB-5000 only works as a receiver – there is no built-in transmitter.
3. Nikon SB-700
Impressive mid-range flashgun for newer Nikon cameras
This flash unit is packed with all the functions most photographers will need, along with wireless functionality
Pros
Good build quality
Very fast recycling time
Lots of features and functionality
Cons
Not as powerful as other flashes
Relatively expensive
Controls can be confusing
The No products found. is a mid-sized, mid-range unit that also makes the list. Yes, it's not the cheapest flash out there, but it has all the features that most photographers need and then some.
The SB-700 is designed to work with newer Nikon cameras which are compatible with Nikon's Creative Lighting System (CLS). One of the nifty features is the built-in diffusion and filter detector, which communicates with newer cameras. This allows the camera to select the right white balance when you use the included tungsten and fluorescent filters. This is great for getting the correct white balance without needing to change any settings.
Related Post: Best Flashguns for Canon
Build quality is excellent. However, there are an array of buttons and menu items on the body that makes it feel a bit cluttered. It is also not the most user-friendly flashgun if you want to go beyond fully automatic use. However, if you're a beginner or just want to 'plug and play', then all you need do is add four AA batteries, put it on your camera, and shoot away happily in iTTL mode.
One place the SB-700 falls short is in the power it offers. For an expensive mid-range flash, it only has a guide number (GN) of 28 at ISO 100. While GN isn't everything, and 28 meters is a respectable distance for a flash to illuminate successfully, sometimes photographers just want that extra power and distance that a bigger GN provides, especially if they are shooting weddings and events.
Having said that, most amateur photographers with newer Nikon cameras will enjoy the versatility and functionality of this flashgun.
The Best Third-Party Flash Options for Nikon
While many photographers choose to buy brand-specific flashguns, there has been a real growth in the popularity of third-party flash units. They are often as powerful and feature-packed as many of the camera brand flashes, yet they come at a much cheaper price.
With that in mind, we're going to look at the best third-party flashes for Nikon cameras here.
1. Godox TT600 Flash Kit
Our Pick
Double the flash power
The TT600 kit gives you two powerful flash heads and accessories for the price of one
Pros
Great value for money
Powerful
High Speed Sync option
Fast recycle time
Cons
Not as robustly built as Nikon flashes
Manual flash only (no TTL)
Swivel head can be stiff in use
The best third-party flash on our list has to be the Godox TT600. This kit features not one, but two TT600 manual flash units plus accessories for a very reasonable price.
The only downside of this flash is that it doesn't come with TTL. It's a manual flash only, meaning you have to dial in the settings yourself instead of letting your camera and flash do it for you. This means that this kit will probably suit those experienced with manual flashes or beginners who are willing to learn how to use them. For those starting out with flash, using it manually sounds daunting, but there are lots of great tutorials about using manual flash and you'll find that with a bit of practice you'll soon pick it up.
The TT600 is powerful, with a guide number of 60 at 100 ISO, and giving over 230 full-powered flashes with good AA batteries. Recycle time is between 0.1 and 2.6 seconds, and it comes with a built-in 2.4G Wireless X system for using off-camera.
It's a great choice for many types of flash photography, and the addition of High-Speed Sync (HSS) means you can use it at much higher shutter speeds than a traditional flash. This is useful when you want to shoot at a high aperture like f/1.4 on a bright, sunny day when you need a fast shutter speed to give correct exposure.
All in all, there's not many downsides to the Godox TT600 flash kit, and you are certainly getting your money's worth.
2. Voking VK750III
Budget Pick
A great, inexpensive beginner flashgun
This budget flashgun features TTL as well as stroboscopic mode, and is user-friendly
Pros
Fantastic price
Beginner-friendly
Anti-overheating battery compartment layout
Metal hotshoe mount
Cons
Build quality not great
Slow fixed recycle time of 3 seconds
Lacks advanced features
The Voking VK750III is a beginner flashgun at a ridiculously low price. It's become very popular in the photography community, and with a standard metal hotshoe it fits most camera brands with the hotshoe mount.
It has a bright guide number of 58, and one of the most impressive things about this entry-level flashgun is the One by Four battery housing which helps prevent overheating. Most flashguns at this price point don't have this feature, and overheating can be a problem with heavy use of cheaper flashguns.
The fixed recycling time of three seconds is slow, so it's not going to be a great flashgun for use at any important event. However, the fixed recycle time is also a good protection against overheating – meaning your kit isn't going to be put under serious stress.
The TTL mode means you can just put it on your camera and blaze away, and the stroboscopic mode for creative action images is a cool feature you won't find on a lot of budget flashguns.
The Voking VK750III is a great entry-level flash unit at a great price.
3. Godox V1-N
A great choice for professional photographers
Round fresnel head to give softer, more even light. The V1-N is also packed with advanced features and plenty of power
Pros
Round fresnel head
Modeling lamp
High Speed Sync
Fast recycle time
Cons
Round head makes light less powerful
Average build quality
Need to buy a transmitter for off-camera use
If you're a fashion, wedding, or portrait photographer, the Godox V1-N is a brilliant choice for you. The round fresnel head casts light in an even, circular pattern. The effect is like what large studio monolights offer, and it's a shape that works very well with shoot-through umbrellas and other circular light modifiers.
That being said, the round head also means that the reach of the light doesn't go as far as high-end flashguns with rectangular heads. Nevertheless, the V1 still has a decent 28-meter guide number, which makes it suitable for weddings, events, and large group photos.
The Lithium-ion battery packs a charge of 480 full-power flashes, and with a fast recycling time of 1.5 seconds, you won't need to worry about missing any of the action. The V1 also features HSS and all the usual advanced functions of a high-end flashgun. It also has magnets built into the flash head which allows for quick changing of compatible magnetic light modifiers.
The V1 is a great flashgun that is a lot cheaper than pro-spec Nikon flashes, and even a photographer just starting out with flash will find it easy to use with Nikon's iTTL system.
4. YONGNUO YN968N
A good, all-round flashgun option
Inexpensive and easy to use, this flashgun will suit beginners and more advanced photographers alike
Pros
Good value for money
High-Speed Sync
Powerful
Supports Nikon's iTTL feature
Cons
Average build quality
Relatively slow recycle time
Can drain batteries fast
The YONGNUO YN968N has a lot of fans among Nikon shooters and undoubtedly warrants a place on the best third-party flash for Nikon list. There are a lot of features at a competitive price, and it's similar in power to the Nikon SB-700.
It supports high-speed sync TTL, and has RF wireless control built-in which makes it great for use in a group of flashes for creative lighting setups. The YN968N is easy for beginners to use, and it's good value for money.
This flash also has continuous LED light built-in, which makes it useful for those who shoot video as well as still photos. This is a useful workhorse, but recycle time is fairly slow and some people have reported that the TTL system is not consistently accurate. This makes it less of a good choice for professional wedding and event photographers, but for most other types of photography, you won't go far wrong with this flash unit.
Which Nikon Flashgun is Right for You?
The flashgun you ultimately choose will be the one that suits both your type of photography, your skill level, and your budget. To recap, beginners may find the Voking VK750III or the Nikon SB-500 to be the ideal flashgun for them, while mid-range flashguns includes the YONGNUO YN968N, the Godox TT600, or the No products found..
Pro-spec flashgun choices includes the Nikon SB-5000 or the round-headed Godox V1-N.
Ultimately, it's not how much your flashgun costs that matters, but what you do with it! We hope our guide helps you narrow down your best flashgun for Nikon choices, whether it's a Nikon-branded flash or a third-party one.
FAQs
What does Guide Number (GN) mean?
All flashguns have `a GN, which is how their power output is rated. This is worked out using a mathematical equation that includes camera settings and distance, but at its most basic level, the higher the GN, the more powerful the flash. A GN of 60, for instance, shows that the flash is able to light a subject up to 60 meters away, while a GN of 30 is much less powerful and the maximum distance it can light to is 30 meters.
Are expensive flashes more powerful than cheaper ones?
No, not necessarily. Companies like Godox and Neewer produce powerful flashes at a fraction of the price of high-end ones.
What does flash Master and Slave function do?
If you want to use your flash off camera, or in a group of off-camera flashes, you'll need one flash to be the Master and the others as Slaves. The Master flash is the one that triggers off all the Slave flashes to fire. Not all flashes have this capability, so if you want to use your flash off-camera, check to see if it has these features before you buy.
---
As an Amazon Associate, we earn from qualifying purchases. Certain content was provided "as is" from Amazon daily and is subject to change or removal at any time.