Not quite satisfied with the available light? Don't be afraid of getting out a speedlight. Sure, the harshness of a direct flash is a turn-off for some. But, what too many photographers don't realize is that the best softbox for speedlights, you can soften up any subject.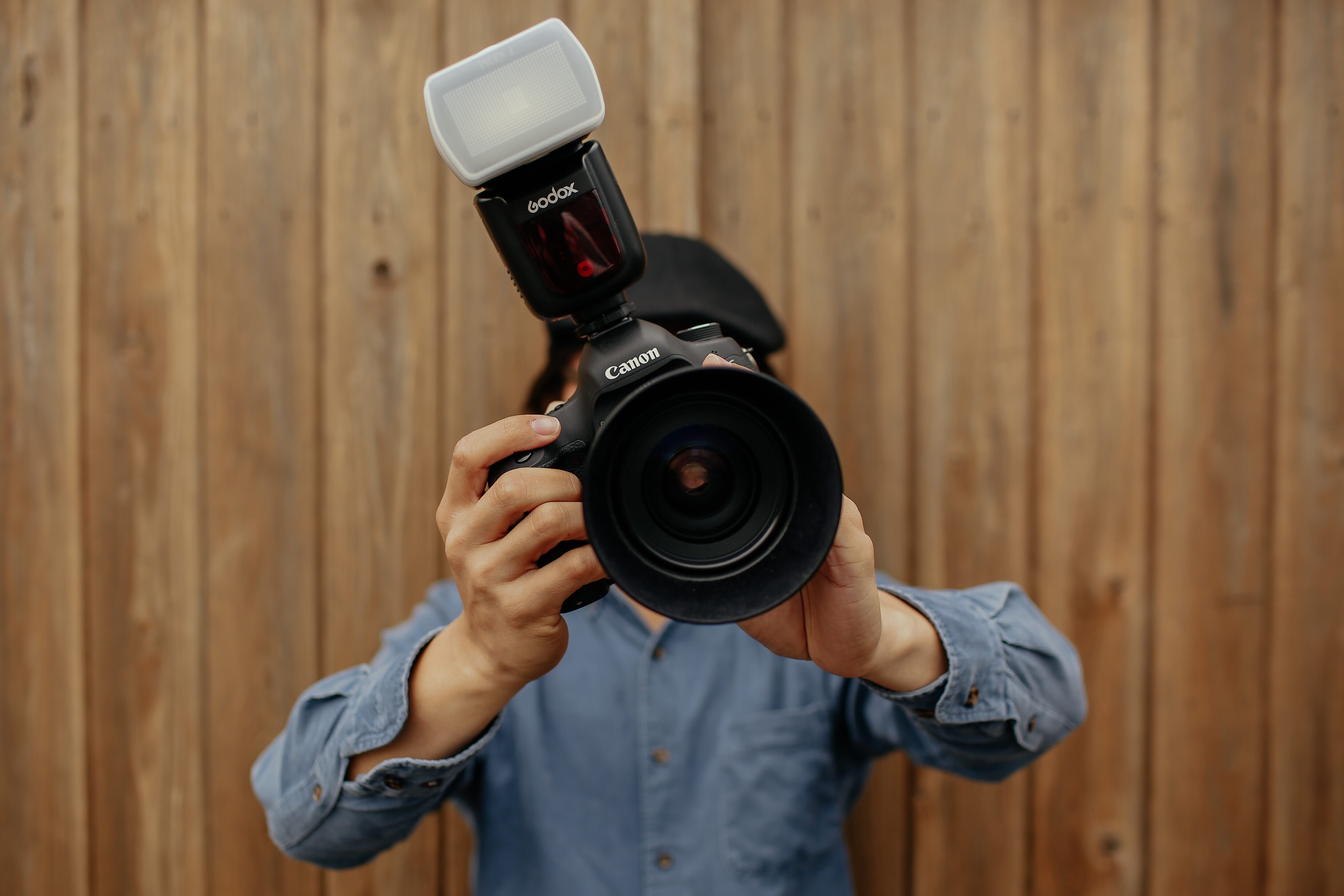 Best Speedlight Softboxes:
Today, we're talking specifically about modifiers built to mount onto a flash head rather than a traditional studio light. In many situations, it doesn't make a ton of sense to bring in cumbersome gear that's liable to break or weigh you down. These softboxes allow photographers better light quality without taking on the expense and burden of a studio-grade setup.
When you buy through links on our site, we may earn a commission at no cost to you. We evaluate products independently. Commissions do not affect our evaluations.
A Few Softbox Pointers
If you're shopping for your first softbox, there are a few things you'll want to consider in order to find one that's right for you.
Right away, you'll see that softboxes come in a variety of sizes. Softboxes not only diffuse light but also effectively increase the size of your light source. The bigger the light source in relation to the subject, the softer the light it will cast onto a subject. Therefore, you can't expect every size softbox to produce exactly the same effect.
However, the bigger a softbox is, the more unruly it often becomes. Larger sizes require lighting stands, remote triggers, and sometimes even extra manpower to work their best. Since the softness of your light is also impacted by how close you are to a subject, smaller boxes are sometimes a logistical solution to have on hand.
Along the same lines, some softbox modifiers will fit right onto your camera set up for easy, hands-free shooting. Others require the support of a separate light stand. Consider your gear inventory as well as how much you're willing to fuss with additional accessories when making a purchase. Even after the transaction, you may need to continue shopping in order to get the most out of your modifier.
Our best speedlight softbox list contains a wide range of sizes, shapes, and prices. No matter what your needs are, at least one of these products will be worth adding to your inventory!
Best Speedlight Softbox
1. FotoDiox f60 Quick-Collapse Flash Softbox
CRITICS CHOICE
A fan favorite yields reliable results
Customers across the board enjoy the convenience offered by this Fotodiox Softbox. At 24 inch, it's small and light enough to handhold, but still manages to bring a lot of light into a scene.
Pros
Just small enough to be handheld in a pinch
Quick-collapse rod provide support, but disassemble easily
Cons
One of the more expensive options listed today
No matter which best softbox for speedlight list you're looking at, you'll likely find the Fotodiox F60 speedlight softbox included in the mix. There's a good reason for this model's popularity. With a sturdy, portable build and sizable surface area, it's useful for photographers that want control without weighing themselves down.
The 24-inch dome is lined with a silver reflective fabric that helps bounce flash. The light is further diffused as it passes through the sheer outer white fabric layer. Quick collapse rods provide a sturdy structure that's easy to disassemble and store once a shoot is finished. With a bracket grip that holds the speedlight securely to the light's back opening, it really couldn't be much easier to use.
The F60 mounts to a light stand for hands-free photography. However, if it comes down to it, the rig is lightweight enough to hold in one hand while working the camera with the other. Considering the size of the light source, this maneuverability is an impressive feat not matched by competitors.
2. RoundFlash Ring Diffuser
From ordinary flash to powerful ring light
If you can get over the arguable awkward build of this softbox, you'll be rewarded with 17 inch of beautiful ring light. An internal mirror system makes sure that your speedlight's flash is evenly dispersed
Pros
Unique design creates a flattering ring light
Flexible, but sturdy rods hold rig in place while in use
Cons
Some customers find the build to be a little cumbersome at times
Want to completely transform your quality of light in a matter of seconds? The RoundFlash Ring Light may be the solution best suited for you. At first glance, this product may seem a little strange. And the rig can be cumbersome at times. However, the encompassing light provided by this instant ring outweighs any of the initial awkwardness.
In short, your camera's lens fits through an opening in the center of the 17-inch ring. From there, you can insert your speedlight into a separate opening at the top of the barrel. An internal mirror system behind the diffuser fabric spreads incoming light making for an even ring of light coming out of the softbox.
Related Article: The Essential Guide to Bounce Flash Photography
Since all the openings are soft and adjustable, nearly any body/lens/speedlight combination is safe to use. However, don't let the flexibility of this tool fool you. Magnetic rods around the perimeter of the ring ensure that the stability and form of this light last in nearly any condition.
3. Neewer 3-Size Diffuser Softbox Set
Three for One Deal
Cover multiple flashheads with one convenient value pack!
Why settle for one softbox when you could have three? This handy set of collapsible diffusers are perfect for photographers on the go.
Pros
Three softboxes of different size included in pack
Fits right onto speedlight head
Cons
Not as powerful as what you'd find in a studio setting
Why buy one softbox when you could have three? The Neewer 3-Size Softbox Kit offers 6×5″, 8×6″, and 12×8″ diffusers in one convenient value pack. While they may not be the largest options out there, there's no denying their convenience.
These one-size-fits-all diffusers slip right over the head of a speedlight and stay in place thanks to rubber grips lining the interior. Made with a durable yet lightweight material, they're easy to fold flat when not in use. While they may not be quite as powerful as what you'd find in a studio, they can make an impact without taking up too much room when you're working with a multi-speedlight setup. What's more, the compact size doesn't interfere at all while you're hand-holding your camera.
Related Article: Flash Photography Basics
Like most softboxes, the interior is lined with reflective material to help disperse light. However, we appreciate that Neewer goes the extra step by implementing a double diffuser system. On top of the exterior diffuser, there's a second, smaller diffuser inside the softbox itself that helps avert hot spots while shooting.
4. Altura Flash Diffuser Light Softbox
The best bang for your buck
Built to last, these small speedlight softboxes will not disappoint. Simply slip them over the head of your flash and start shooting!
Pros
Fits right on top of speedlight without any need for stand
Available in multiple different sizes
Cons
More expensive than similar Neewer products
Altura's speedlight softbox has quite a bit in common with the Neewer accessories we just mentioned. But there are a few key differences to keep in mind if you're looking for a quick run-and-gun solution for harsh speedlights.
Altura sells their portable softbox in 6×5″, 9×7″, and 11×8″ sizes, and like the Neewer model, it's capable of folding flat when not in use. Both models feature the same two-layer diffusion system and reflective interior. The Altura model is as versatile as its competitor, with an elastic velcro strap and mounting grips designed to hold snuggly on any speedlight.
When everything is broken down, there are two primary differences. Firstly, Altura's product is significantly more expensive per unit. However, it is a more durable, longer-lasting lighting solution. Rather than using glue to attach elements, Altura uses reinforced stitching. The heat of the light can melt and unstick adhesives over time, so this seemingly minor detail may make a big difference eventually.
5. Fotocreat Collapsible Strip Light Softbox
Unique shape makes this a great support light
Need a little burst of light to bring out the fine details? This strip light will expand your speedlight's quality of light versatility.
Pros
Works well as a back or rim light for an extra pop of light
Comes with a soft detachable honeycomb grid
Cons
Absolutely needs a light stand in order to work properly
Not all softboxes for speedlights are identical, as this Fotocreat Collapsible Strip Light illustrates. Measuring in at 8×35″, it may not be the best fit for on-camera usage. However, its unique design expands the average speedlight's range and versatility.
Rather than working as a main light, this softbox works as an effective backlight, rim light, or edge light in a pinch. It comes with a detachable honeycomb grid, further allowing control over the direction of light. As the name implies, it collapses for easy portability, making it more possible than ever to bring in support lights on location.
Our main gripe? You absolutely need to bring along a light stand or assistant to properly use this strip light. Its size makes attachment directly to your camera impossible. Furthermore, the rig doesn't have the support necessary to keep itself up. But, as long as you manage to find a place to hang this softbox, it's a reliable tool for adding in those extra pops of light that make all the difference.
6. Neewer Octo Softbox w/ S-Type Bracket Holder
VERSATILE DESIGN
Bowens mount increases the versatility of this softbox
Whether you stick to the studio or work in the field, this octo softbox can make a huge impact. And, with some slight adjustments, it can act as a makeshift umbrella!
Pros
Includes Bowens mount for added light versatility
Doubles as an umbrella rig
Cons
Large size can make it difficult to manage outside studio setting
One of the reasons we like Neewer is for the range of softbox options they have to offer. If you're looking for something with a little more power backing it up, the 32″ Octo Softbox is a promising pick.
Unlike our previous selections, this product conveniently comes with a Bowens mount. This mount is the standard for most studio-grade stobes and monolights. So, if you find that a speedlight doesn't fit the task at hand, you can pair this softbox with a different light source. Also included is an S-type bracket, which attaches directly to the mount and clamps the speedlight in place.
An especially neat feature included? The speedlight itself is designed to poke through the middle of the softbox rather than the back. So, should you choose to remove the external diffuser material, this rig easily doubles as an umbrella.
Related Article: How to Use Flash Gels
Do keep in mind that this product will require a sync trigger and a sturdy stand to fully function. A sandbag or two won't hurt either. While bigger is often better when it comes to diffused lighting, a gust of wind can easily send this larger softbox to the ground.
7. Neewer Mini Flash Diffuser Cap
OUR BUDGET CHOICE
Soften your light with this simple accessory
Sometimes all you need to complete a photos look is a small adjustment. Though it may not seem like much, this diffuser cap can really spread out a harsh flash.
Pros
Inexpensive, costs under $10
Small enough to fit into a camera bag for easy transport
Cons
Doesn't make a huge impact, but useful in a pinch
Alright – calling this a softbox might be a bit of a stretch. But the Neewer Universal Bounce Diffuser Cap certainly does the job of softening up the harshness of any speedlight. And, for less than $10, it's an option that even the most hard-pressed photographer can afford.
For anyone that hates carrying around equipment, this is the quick fix for you. The diffuser itself is small to begin with but you can further fold it down to fit in a zippered bag, making it the ultimate choice for portability. While most of our picks are collapsible to some extent, this accessory is the only one you could viably fit into a small camera bag.
Offering a universal fit, the elastic base slips onto any size speedlight. Once you've done that, the setup is complete and you're ready to start shooting! As helpful as bigger lights can be, sometimes the fuss of support rods and light stands can seriously slow you down. When you only need a little bit of diffusion for a relatively close subject, this unassuming accessory is more than capable.
8. GODOX Foldable Mini Softbox w/ S-Type Bracket
LOCATION FRIENDLY
Small enough for transport, large enough to transform
Utilizing a dual-layer diffusion system, this 32 inch GODOX provides the softest light possible. Foldable and flexible, it's ready to go whenever you are!
Pros
Large surface area creates a very soft, encompassing light
Bowens mount for studio strobes as well as speedlights
Cons
Can be a little clumsy and cumbersome to use in the field due to size
Don't be fooled by the title – the GODOX Foldable Mini Softbox measures 32×32 inches. While it's certainly small enough to bring on location, it's still large enough to majorly impact your photographs.
Like the Neewer Octo Softbox, this GODOX product features a Bowens mount for accommodating studio strobes as well as speedlights. In addition, an adjustable S-Type bracket mounts to any size flashgun you happen to have on hand. Combined with a foldable, flexible design, this softbox is fit to weather just about any shooting situation.
We love that GODOX utilizes the dual-layer diffusion system seen in several of the smaller softboxes for a speedlight. Should you want less layering, they're easy enough to remove since elements are held in place with velcro and hooks. You can also add on modifiers, such as a soft honeycomb grid or a snoot, without much hassle. With a build that allows for photographer customization and makes set-up as painless as possible, it's hard not to fall for this product.
Soften up your Shots!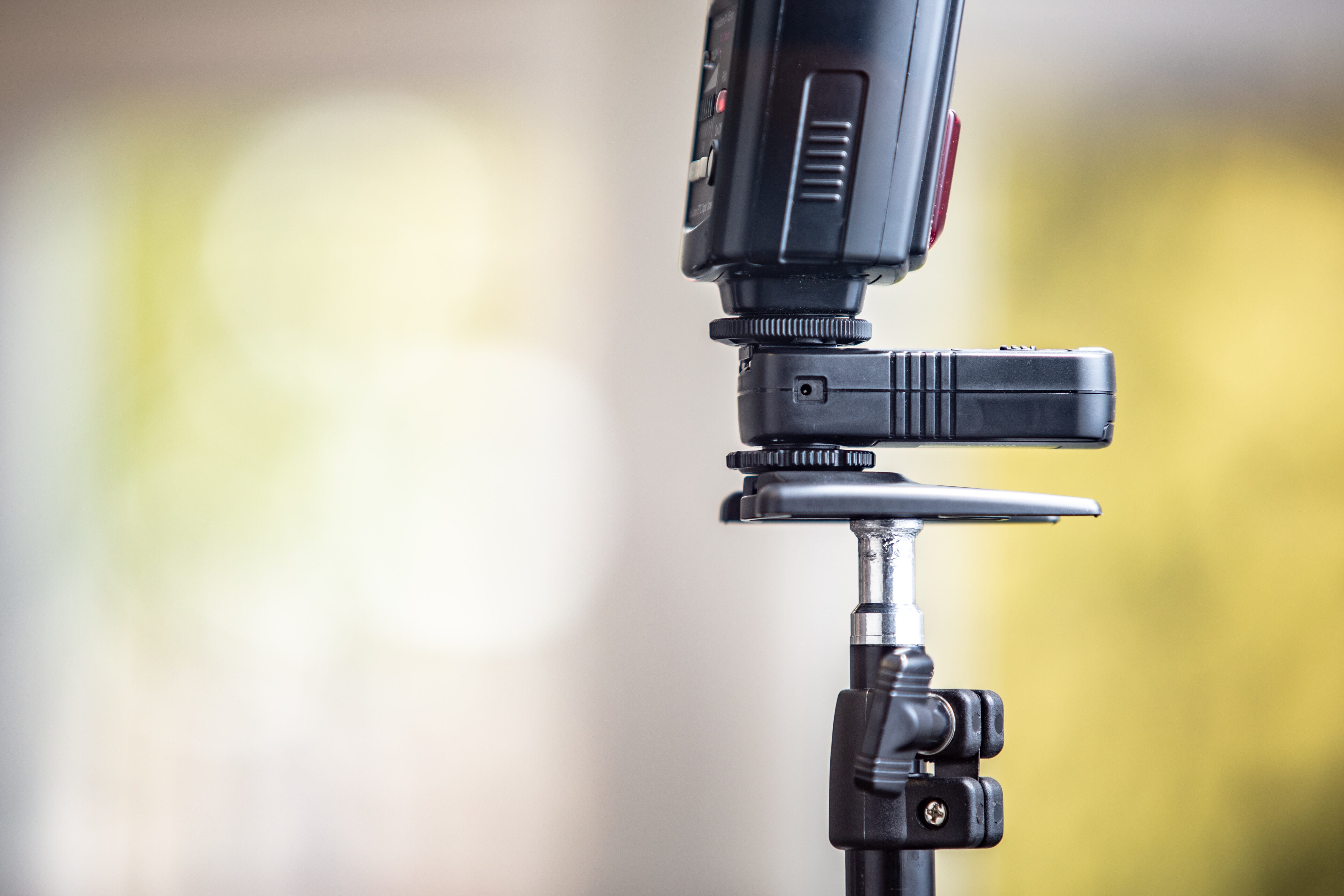 While there's no uniform product that will fulfill all of your softbox needs, there are plenty of options able to totally transform a run-of-the-mill camera flash.
Ranging from the small run-and-gun solutions to the larger studio softbox rivals, there's something out there to suit every need. You don't have to struggle between inadequate natural light or the hot, severe light of a direct flash. Whether you want a shadowless main light or a subtle fill, take the time to see how much of a difference these straightforward modifiers can make.
---
Disclosure/Disclaimer: As an Amazon Associate, we earn from qualifying purchases. Certain content was provided "as is" from Amazon and is subject to change or removal at any time.