Today, we're going to take a look at the best light boxes for photography. If you want to successfully shoot products for any e-commerce platform, having a light box is key to getting stunning product photos that will draw customers in.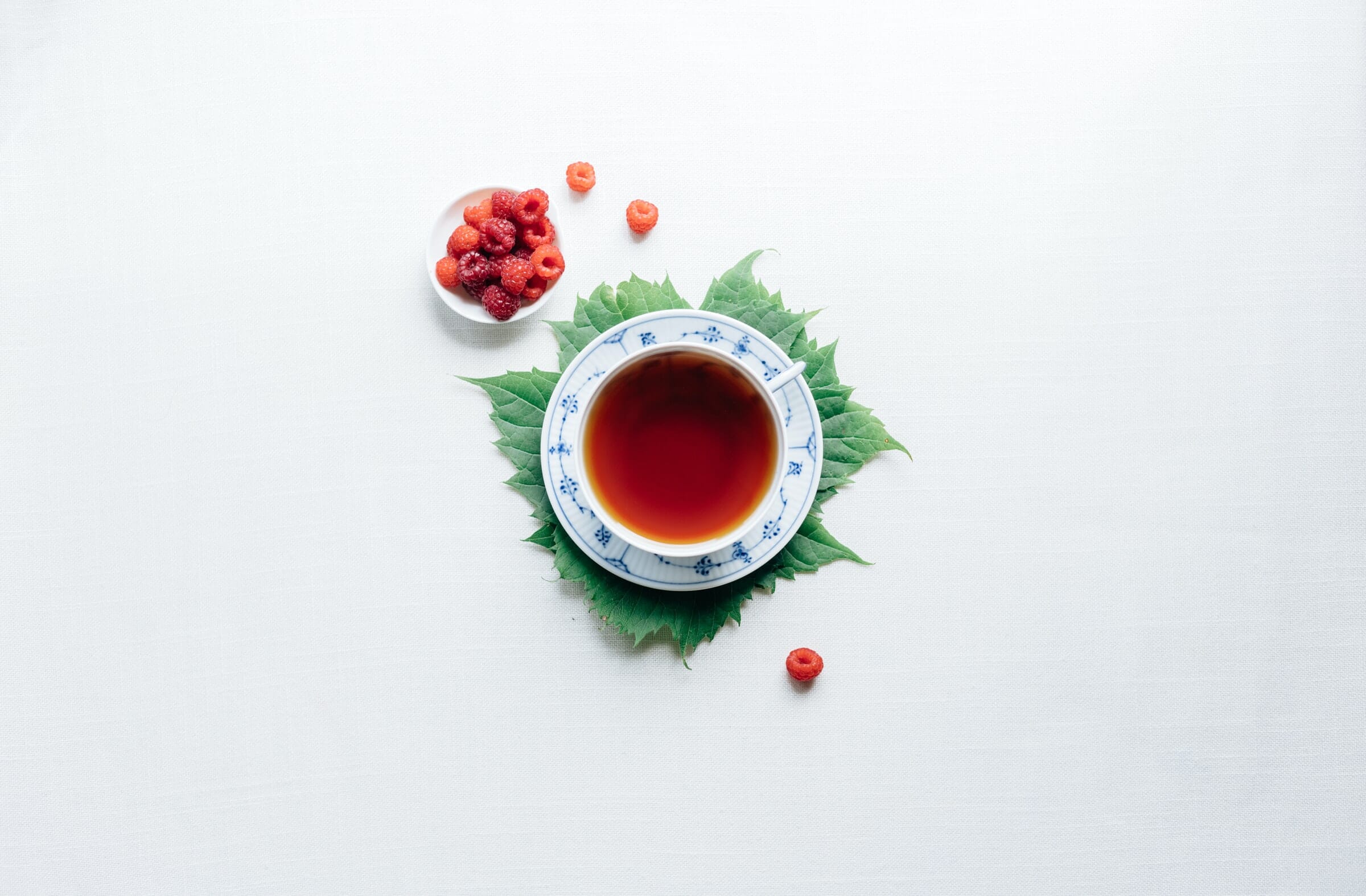 1. ORANGEMONKIE Foldio3 Light Studio
Our Pick
Great option for product or food photographers
Large enough for bigger products like shoes or wine bottles, the Foldio3 also features a 360 turntable for ease of shooting
Bright triple-LED lighting system
Easy setup and takedown
Roomy
Relatively expensive
No green screen background included
The ORANGEMONKIE Foldio3 Light Studio looks expensive at first glance. However, this kit comes with a 360-degree smart turntable which makes shooting a product from all angles much easier and quicker. All you have to do is control the turntable with the smartphone app.
The halo LED light bars are an extra to the main Foldio3 LED lighting system, so you can add or remove them as you see fit. You may not need them, though, as the main lights give a strong, daylight-balanced light by themselves. The halo light strips are magnetic, meaning that you can quickly place them anywhere in the lightbox where you need the extra light.
The Foldio3 can be put up and taken down in around 20 seconds, and it's made from durable opaque white plastic. The magnets are key to the quick setup. All you do is place the sides of the box close to each other and they snap into place immediately!
All these little things add up to massive time-saving benefits. This can be a welcome factor when you have a lot of product photography to get through. The box measures 25 x 25 x 22 inches, so you have a decent amount of room, and it's tall enough to house bottles of wine or spirits. The side panels are detachable, too, so you can easily show hands holding objects without the holder having to contort their arms uncomfortably to get a natural-looking shot.
The kit comes with white and black backgrounds, which are held in place by Velcro attachments in the lightbox. It would have been nice to see backdrops provided in a few more colors, like chroma key green, but it's not the end of the world since you can make your own.
The Foldio3 makes shooting products or food so much quicker and simpler, especially with the smart turntable for 360-degree photography and the extra halo light bars. This is a complete small-to-medium product studio, and worth the price for professional-looking product photos.
2. Finnhomy Professional Portable Photo Studio
Budget Choice
A great budget choice
Large enough to shoot medium-sized products, and at a smart price
Inexpensive
Lightweight
Multiple shooting angles
Backdrop hard to keep in place
Not foldable
Inexpensive light tents don't always make the best lightboxes. That's usually because they're too small to shoot anything other than jewelry or watches. The Finnhomy Professional Portable Photo Studio, however, is a little larger than most budget boxes at 16 x 16 x 16 inches. That is still pretty small for larger products like shoes, but it is a good value option at this price point.
It comes with five PVC backdrops in white, black, tan, red, and gray. However, they can be awkward to hold in place as you have to tuck the corners of the background under the tubes while using them.
The LED lights themselves are stepless dimmable. This is a good feature for a budget light tent and gives you more control over how much light you want in your image. For example, if you're shooting a light-colored, highly reflective object you may want a less bright light. On the other hand, if you are shooting a dark, matt object you may want more light.
Putting the Finnhomy lightbox together takes more time than with the foldable variety, and this one has metal tubes and plastic joints that you have to put together to build it. While that isn't much of a task, unless you can find a space to keep it set up permanently, construction could get tedious.
Having said that, this is a pretty decent beginner budget number, and it makes it onto our list of best light boxes for photography for this reason.
3. ALUCAX Photo Studio Light Box
A great choice for product photographers
This light box is roomy, bright, and comes with a tripod for a smartphone
Multi-angle shooting
Powerful light
Comes with six different backdrops
Portable
Can be fiddly to put up
Fairly expensive
Another great entry into our best light boxes for photography list is the ALUCAX Photo Studio Light Box. It's big at 24 x 24 x 24 inches, so it will take most small-to-medium products easily. With six backdrops (black, white, orange, blue, green, and red), it's easy to swap out your background for the perfect look.
The ALUCAX light box features 126 built-in LED lights with adjustable brightness. They are dimmable, and daylight balanced to give even, flicker-free light.
This light box is foldable and portable but it is sometimes a bit fiddly to put up and take down. That being said, it shouldn't take more than a few minutes to set it up. The ALUCAX light box also comes with a smartphone tripod to hold your mobile device where you want it while shooting. So, this box is a good choice for smartphone photographers as well as mirrorless/DSLR users.
4. Travor Photo Light Box Kit
Great for shooting larger products
This light tent is nice and roomy, and the LED lights are super bright
Large
Multi-angle shooting
One-year warranty included
Stepless dimming
Relatively expensive
Backdrops hard to keep in place
The Travor Photo Light Box Kit is a beast of a light box. Measuring in at 32 x 32 x 32 inches, this is a great option for photographing larger products like soft furnishings, kids' clothes and toys, or any other mid-to-large product. This light box is also one of the best for shooting food photographs because it's large enough to allow you to get the distance and angles you need.
It also has 4-way multi-angle shooting, so you can capture your product easily from different angles. As for the LED lights themselves, they are dimmable and pack a lot of power. Four backdrops come with the Travor lightbox, and they are white, black, blue, and red.
The only downside to this box is the space it demands. You're going to need an area big enough to keep the box assembled, if possible. That's because although it can come down to pack away, it's that big and unwieldy that constructing it is really a two-person job!
5. ESDDI Photo Studio Light Box
Good for shooting mid-sized products
This light box is roomy, bright, and sturdy
Powerful LED lights
Spacious
Multiple shooting angles
Flicker-free lighting
Box top can get hot when in heavy use
If you want a sturdy, bright, and spacious shooting area, then one of the best photo light boxes is the No products found..
If you need to shoot small-to-medium items in a consistent style, this light box is perfect. It measures 24 x 24 x 24 inches and offers decently bright lights for an easy shooting experience. Plus, assembly and pack away are simple since no construction required thanks to the velcro design.
You can also use this box on its side. This means that the circular opening in the top of the tent can house your lens for use as a square ring light! The downside to this light box is that the square LED panel on the roof tends to cast light reflections on shiny surfaces like ceramics – even with the diffuser panel on.
Plastic backdrops have their pros and cons, and they're what this package comes with. On the one hand, they're easy to clean but you're going to have to deal with reflections from time to time.
However, this light box is great for shooting food, toys, shoes, and soft furnishings. It's sturdy, assembles in seconds, and gives a flicker-free light.
6. SAMTIAN Portable Photography Studio
Great for high-contrast shots and bright colors
This light box comes with six backdrops and is great for shooting colorful, contrasty jewellery and smaller product images
Adjustable brightness
12 month warranty included
Renders color very accurately
Multi-angle shooting
Material not sewed together brilliantly
Can take several minutes to assemble
Relatively expensive for the size
The SAMTIAN Portable Photography Studio is one of the best photo light boxes for getting colorful, contrasty photos. This is due to the high Color Rendering Index (CRI) number of 95. The closer the number is to 100, the more accurately colors are rendered in your photographs. That makes this light box great for colorful jewelry, small toys, or ceramics that need to be shown with a true representation of their colors.
The SAMTIAN studio features stepless, dimmable lights. It comes with six backdrops in black, white, blue, gray, red, and beige to let you change up the style of your photos.
7. FOSITAN Photo Studio Light Box
Good for shooting medium-sized products
This light box offers two different color temperatures, as well as movable LED panels to give the ultimate control
Double color temperature
Stepless dimming
Movable LED light boards
Smartphone tripod included
Construction a little flimsy
Backdrops hard to keep in place
The FOSITAN Photo Studio Light Box is one of the best light boxes for photography because it offers both warm and cool color temperature options. The light bars are also movable to give you more flexibility in your lighting setups.
Most light boxes only offer one color temperature – usually a cool 5500-5700K (daylight-balanced). FOSITAN's light box lets you shoot subjects from 5700K down to a warmer light tone of 3200K. Now, not everyone will want/need to use the warmer color temperature but some subjects will benefit from it as they can look too washed out at 5500K.
This model also comes with a handy smartphone holder/tripod and six colored backdrops. These are white, black, gray, red, blue, and yellow (although the yellow looks more like orange to me!)
This is one of the best photo light boxes as far as versatility and color accuracy are concerned.
8. SLOW DOLPHIN Photo Studio Light Box
Another good budget option
For those wanting an inexpensive light box to shoot jewellery or small products this light tent offers several different backdrops and easy setup
Inexpensive
Easy setup
Adjustable brightness
Three different light temperatures
Not very large
No front cover
If you're a beginner in the product photography world and only require simple, clear product photos, then the SLOW DOLPHIN Photo Studio Light Box might be the one for you.
This type of light box is open at the front, and the lights are on the ceiling in a circle. This overhead ring lighting is great at capturing the top and sides of a product but can leave the front in shadow. To solve this you may want to add an extra LED strip at the front. The box is extremely cheap, so you won't get pro-quality photos with the lights provided. They will be more than good enough for Etsy or Instagram, though.
You can change the light tones from bright white/soft white/warm white and this is done by snapping on the colored diffuser circle to change the light color. Brightness is adjustable, and the light box comes with six different backdrops of black, white, green, red, orange, and blue.
9. Konseen Professional Photography Studio
Brilliant size for very large products or clothing
If other light boxes are too small, this one is large enough to fit a person inside, making it great for shooting e-commerce clothing
Very large
Bright
Dimmable lighting
Multi-angle shooting
Takes up a lot of space
No clear instructions
If most light boxes just aren't large enough for your mannequins or models to stand in, then the Konseen Professional Photography Studio is a mammoth! It's 2m tall, and 120cm wide, so you can professionally shoot clothing or any other larger item with ease.
There are eight dimmable LED light strips and the light box comes with three backdrops of white, black, and blue. The frame is made from stainless steel, so it's quite sturdy although it's a two-man job to put up.
Note that there are no assembly instructions included, you'll have to rely on a YouTube video. If you're particularly handy this shouldn't be a problem but for many, having instructions can be incredibly useful.
10. Heorryn Professional Photo Light Box
Great for larger products
This light box is large enough to fit a child in, and is good value for money.
Bright, powerful lights
Very spacious
Multiple shooting angles
Adjustable brightness
Not ideal for shooting highly reflective objects
Last but not least on our list of best light boxes for photography comes the Heorryn Professional Photo Light Box.
It's not as large as the previous entry on the list, but it is a good size for shooting kids' clothes for e-commerce, as well as small items of furniture and soft furnishings. Measurements are 140 x 120 x 100cm, so there is plenty of room.
The light is nice and bright in this lightbox, and it comes with blue, white, and black backdrops for variety. The aluminum shell plate dissipates heat well, so overheating shouldn't be an issue and the LED lights should have a longer life expectancy because of it.
It's not a cheap light box by any means. However, it is good value for money if you want to shoot larger items.
Which Light Box is Right for You?
Deciding on the best light boxes for photography isn't always an easy task. However, top choices in our best photo light boxes list are the ORANGEMONKIE Foldio3 Light Studio, SLOW DOLPHIN Photo Studio Light Box, and the Finnhomy Professional Portable Photo Studio.
---
As an Amazon Associate we earn from qualifying purchases. Certain content that appears on PhotoWorkout.com comes from Amazon. This content is provided 'as is' and is subject to change or removal at any time.