Whether you work in the studio or prefer to adventure outdoors, strobe lights can certainly help you out! Emitting powerful flashes to illuminate your subject, these products will bring a whole new dimension to your images.
But with so many types of strobes available, how in the world do you figure out which one is worth buying? Lucky for you, we have this nifty list of the top eight best strobe lights for photography!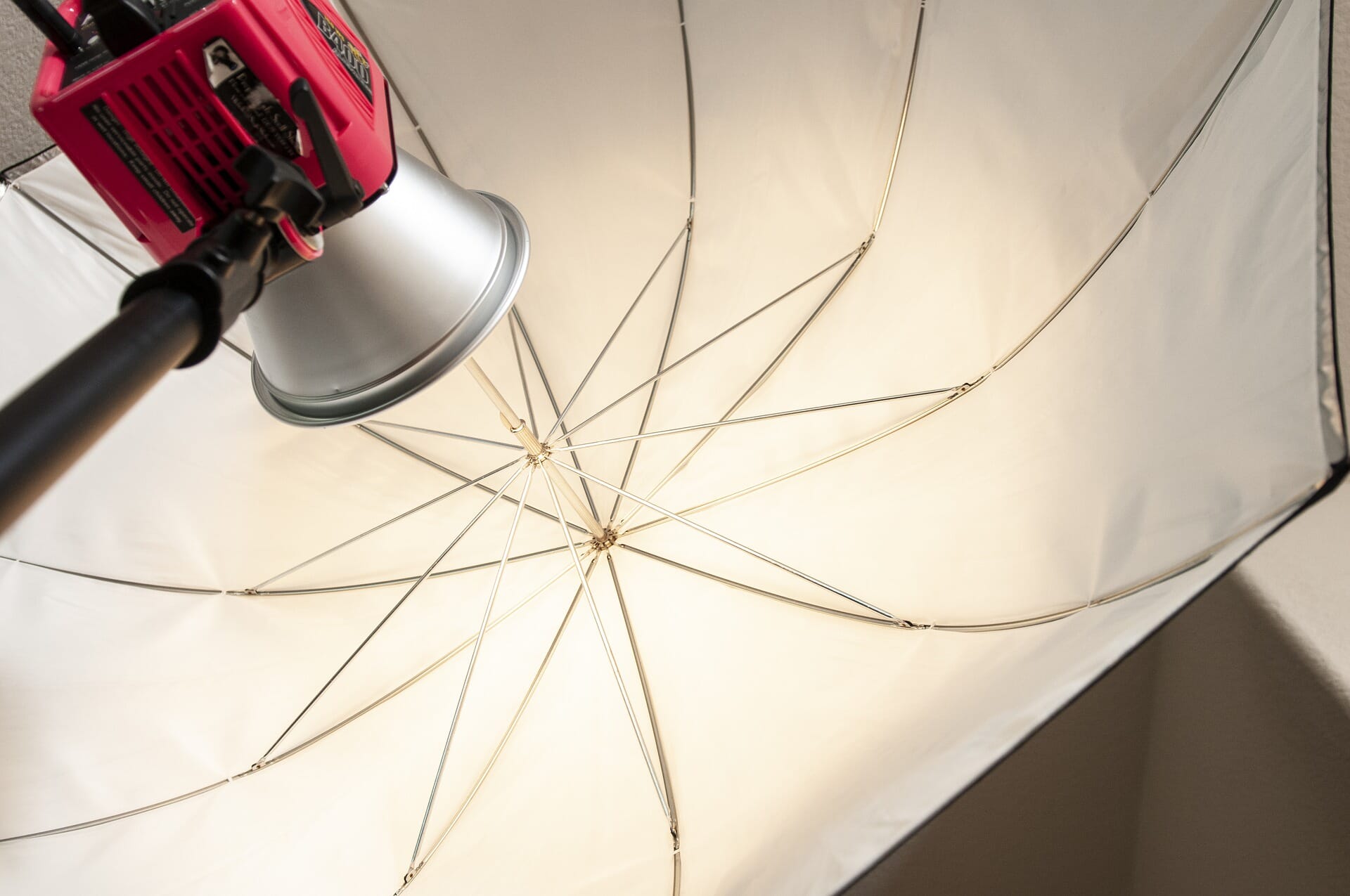 Best Strobe Lights for Photography:
When you buy through links on our site, we may earn a commission at no cost to you. We evaluate products independently. Commissions do not affect our evaluations.
1. Profoto B10
Our Pick
The Bentley of strobe lights
Everything you could ever possibly want in a strobe exists in the Profoto B10; it's excellent for professionals and enthusaistic hobbyists alike.
Pros
Reliable power output in a very portable size
TTL functionality compatable with all major camera brands
Works with a slew of Profoto modifiers
Unit can be charged while in use or operated from the battery
Cons
Very expensive
Not extremely bright
Profoto is one of the biggest names in the world of photography lighting thanks to their powerful array of lighting tools! The Profoto B10 is incredible in every way. Combining the power of the studio strobe with a compact size, the B10 was designed to give you all of the versatility the company could muster.
The flashing output is fantastic, with 250 W of output. The rechargeable battery makes for about 400 maximum-power flashes, which is plenty for most photoshoot sessions. The recharging time is between 0.05 seconds all the way to 2 seconds (at maximum power), making it possible to capture action shots with ease (and aiding the impatient photographer). You can even charge the B10 while it is in use.
This flash does have TTL metering built in and synchronizes nicely with Canon, Nikon, and Sony cameras. This makes the B10 great for new users as well as advanced professionals. Another massive benefit to the Profoto brand is its compatibility with accessories; the B10 works with most of the brand's lighting modifiers.
2. NEEWER Vision 4
Also Great
The all-around strobe light
The NEEWER Vision 4 is an absolutely outsanding choice for all photographers and is loaded with features and power.
Pros
Great price for the features
Up to 700 flashes per charge
Only 4 lb total and very durable
Built-in remote receiver and compatability with all hot shoes
Cons
No TTL metering
Only 300 W output
The model that appears on more lists than I can count, the NEEWER Vision 4, is praised for good reason: it offers an incredible combination of price, features, and user-friendliness.
This is a 300 W flash, so although it's not as powerful as some of the others on our list, it's more than enough for many different lighting situations. This slightly lower output allows the NEEWER Vision 4 to produce up to 700 flashes per battery charge and can therefore last the entire session. The recycle time is between 0.04 and 2.5 seconds, so the flash is quite fast (especially for the price).
With a battery-operated and compact design, the Vision 4 is easy to take anywhere and everywhere. It only weighs a total of 4 lb, making it a great portable lighting option! And the build is quite durable so you won't need to worry about a few bumps here and there.
For even more versatility, the flash features a built-in receiver for remote control functionality as well as sync abilities with any camera that has a hot shoe. The downside, however, is that this flash does not have TTL functionality, so you'll have to learn to use it manually.
3. Flashpoint XPLOR 600Pro TTL
A great professional option
This unit is like the Profoto B10, except it's more powerful and has TTL.
Pros
600 W output
Very easy to set up
0.01 s recycle time for flashes
TTL metering
Cons
Some reviews have noted consistency issues at times
Heavy
An impressive 600 W strobe light for photography, the Flashpoint XPLOR 600Pro TTL is pretty glorious. Thanks to the tremendous output, you'll need just one light rather than two or three. Wedding photographers, in particular, will enjoy the Flashpoint XPLOR 600Pro TTL. By bouncing the light from the ceiling, you can easily illuminate an entire venue!
Setting up the 600Pro TTL is as easy as can be due to its built-in mount; just plop it onto a light stand and you'll be good to go. Pairing the strobe with light modifiers such as softboxes can soften and spread the output, making this light a great option for portrait photography, as well.
For the action photographers out there, it's pretty hard to beat the 0.01 recycle time. This strobe is also full of cool features. TTL metering is included and fully controllable with wireless capabilities, a large LCD screen easily feeds you all of the information you need to know, the firmware can be upgraded as needed, and there's a modeling lamp that won't kill the battery.
4. Godox AD200Pro
Perfect for on-the-go photography
The smallest strobe light on our list, this little guy is great for the discreet photographers.
Pros
Lightweight and compact
Great as a fill light for outdoor shoots
TTL functionality
Very long-lasting battery
Cons
Only 200 W of power
Not very durable
If small is what you're looking for, the Godox AD200Pro is the way to go. It's the smallest strobe on our list, but don't let the size fool you; the 200 W output is nothing to laugh about. This option gives you the power of a strobe in a unit that's the size of a speedlight.
At 200 W, the Godox AD200Pro is certainly not the most powerful, but it delivers great performance in outdoor sessions where you might need a bit of light fill (think sunsets). The TTL functionality is a nifty addition, and in true Godox fashion, the model is compatible with all major camera brands. The battery lasts a tremendous amount of time, so just one charge should be enough for a full day's work.
The flash isn't as durable as other models on this list, so be mindful of the conditions. You don't want to take this light out in harsh conditions or subject it to serious battering and bruising!
5. Westcott FJ400
Another powerful pick
Westcott, like Profoto, is a highly regarded company in the photography lighting world, and the FJ400 offers amazing quality.
Pros
400 W of power
Incredibly accurate color temperature
Great built-in cooling system
Westcott is another leader in the professional lighting world. Known for its array of top-notch gear, the Westcott FJ400 lands a deserving spot on our list. Westcott is particularly acclaimed for its lights' precision, and the Westcott FJ400 gives one of the most accurate color temperatures of the strobe options.
An incredible and unusual feature of this strobe is the ability to give you continuous flashes at 20 frames per second. If you've ever wanted to capture a sequence of a dog jumping for a bone, this strobe will do the trick! The battery can handle only 480 flashes per charge, however, so do be mindful of this.
What also makes this model notable is its built-in cooling system, which keeps the light from overheating. The fan is set to shut off automatically when needed, helping keep you and the strobe safe from harm.
The strobe light also has a Bowens S-Type mounting system built-in, so you can use any Bowen's mount gear, including softboxes and beauty dishes.
6. Photogenic PL2500DRC
A ridiculously powerful strobe light for photography
Due to its 1000 W output, there is absolutely nothing this strobe light can't illuminate.
Pros
Incredibly bright
250 W modeling lamp
Includes a color-corrected flash tube
If power is what you crave, then the Photogenic PL2500DRC won't let you down. With an insane burst of over 1000 W of power, you can illuminate a massive room and its inhabitants with just one strobe light unit.
The Photogenic PL2500DRC has a very bright modeling lamp as well that pulses at 250 W on full power. In some situations, you can use this modeling lamp as a continuous light instead of relying on the flash.
Included with the Photogenic PL2500DRC is a color-corrected flash tube, which makes the front look like a lightbulb! This tube helps ensure that the light output is correct and consequently minimizes your time in the editing room (always a plus).
7. LimoStudio VAGG1756
Best for beginners
If you want to get started with strobe light photography, this model is an amazing pick.
Pros
Ultra-low price
Very easy to use
Simple to adjust the angle
Very fast recycle time
Cons
Only 160 W
Requires a cable
LimoStudio offers a nice 160 W strobe that won't break the bank. The LimoStudio VAGG1756 is excellent for those who want to try flash photography but aren't sure if they'll stick with it.
The LimoStudio VAGG1756 is simple to use and certainly won't leave you scratching your head. The easily adjustable angle is a bonus and allows you to light your subject in a huge variety of ways. The recharge time is also wonderful, sitting at between 0.01 and 1.5 seconds! However, the output is a maximum of 160 W, with some reviews stating that the brightness felt even lower than that at times.
The LimoStudio VAGG1756 is not battery-operated and does require a cable. However, the cable is very long, so you can typically find a power source close enough! The unit is set to last for up to 8,000 flashes in its bulb lifetime.
8. Godox AD300Pro
An aesthetically appealing option
The design of this strobe is amazing, and its features aren't bad, either!
Pros
Beautiful gold color and nice design
Able to sync with high-speed cameras
Inexpensive
Cons
Not very durable build
Very weak modeling lamp
Very similar in aesthetic to high-end Profoto models, the Godox AD300Pro is a cost-effective way to achieve similar results. Easy to carry and professional in appearance, this is a good option for mid-level photographers.
300 W burst out of this snazzy unit with ease, which is enough power for most scenarios. The AD300Pro has a flash duration of 1/2000s to 1/80s, so it's able to sync up with high-speed cameras easily. That leaves you with a lot of shooting options! The recharge time is quite fast (the slowest charge is 2 seconds).
However, bear in mind that the modeling lamp is quite weak at only 75 W. Additionally, the build quality isn't exceptional like the other products on our list, so it's really more of a studio strobe than a strobe light that you can take on shoots.
Strobe Lights Made Simple
If you're reading this list because you're a photographer wanting to dive into the world of strobes, this section is for you. Strobe lighting can appear complicated and daunting to navigate, but it's much simpler than it seems.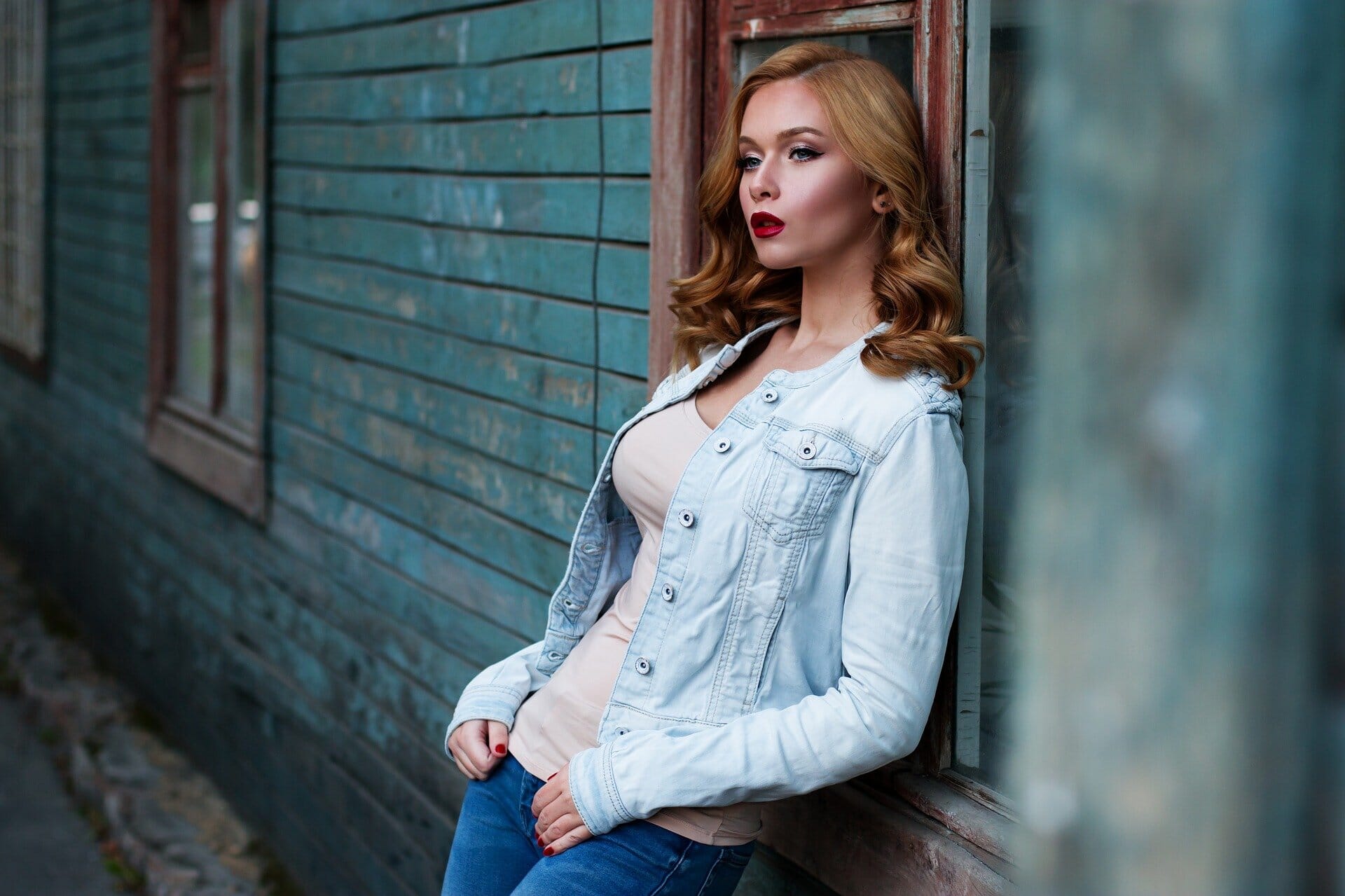 A strobe is a type of external light that is much more powerful than an external flash. Although both emit powerful light synchronized with your camera's shutter, the benefit of a strobe is that it's more powerful. They also have a shorter recycle interval, which means less waiting time between shots. Some strobes are even capable of being plugged into a wall outlet so you can work for longer periods of time.
Monolights, the Superior Strobe
The most commonly seen (and arguably the best) strobes are monolights. That's all you'll find on our list! Monolights are an all-inclusive system that contains the flash head and the power source inside one unit. The major advantage of monolights is their portability. Because everything is packaged into a single unit, you'll have an easier time transporting them and setting them up. Therefore, the majority of photographers are referring to monolights when they mention the term "strobe."
Strobe Power and Wattage
Strobe lights differentiate themselves from one another most frequently in terms of power output, or watts. As you can guess, the more watts a strobe has, the brighter the light coming from the strobe. But believe it or not, you don't actually need to race out to grab the brightest strobe.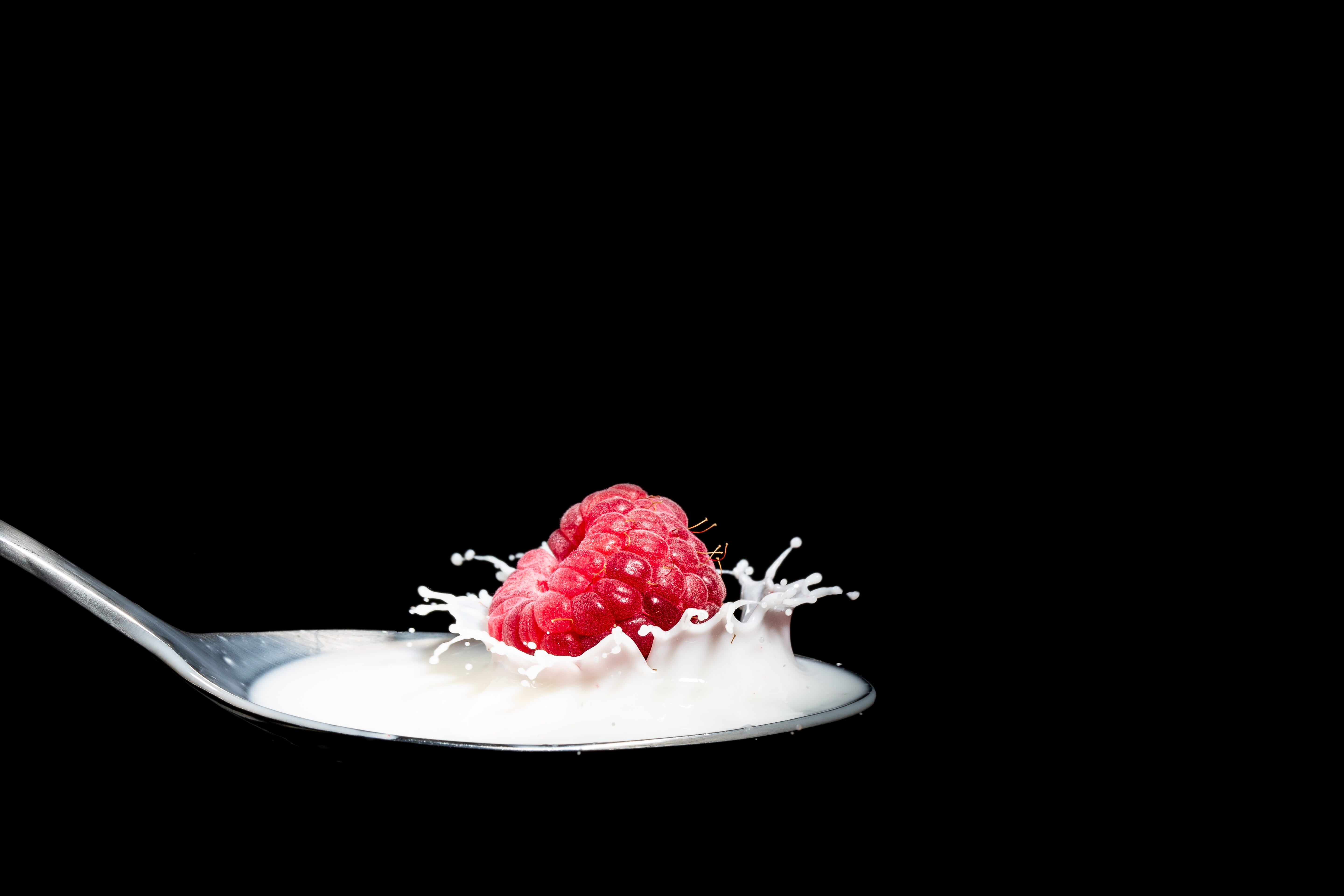 Flashlights are about 10 W. Overhead living room bulbs are around 60 W. A bright desk lamp is about 100 W. The watt number refers to the maximum brightness the light can offer in a single second.
The majority of strobe lights are between 300 W and 800 W. You want a strobe that has tremendous control over the wattage output because there is such a thing as too much power (or too little power).
If you want to produce a shallow depth of field by shooting a lens at, say, f/1.8, 800 W is far too much power and your shot will be bright! A 300 W output is far better. But 300 W is not enough power to light up a full warehouse if you need a well-lit set; an 800 W strobe light will do the trick there.
TTL versus Manual
All studio lighting that flashes comes in two varieties: TTL and fully manual. This refers to how you set the distance output for your strobe based on the lens you are using and the distance from your subject.
Manual strobe lights are those in which you have to input the distance between the strobe light and the subject as well as the intensity of the light output by hand. This means you have to actually calculate which settings are necessary in order to achieve the right light on whatever it is you are shooting! The benefit to this is that the light will always come out consistent, but the downside is having to do the math.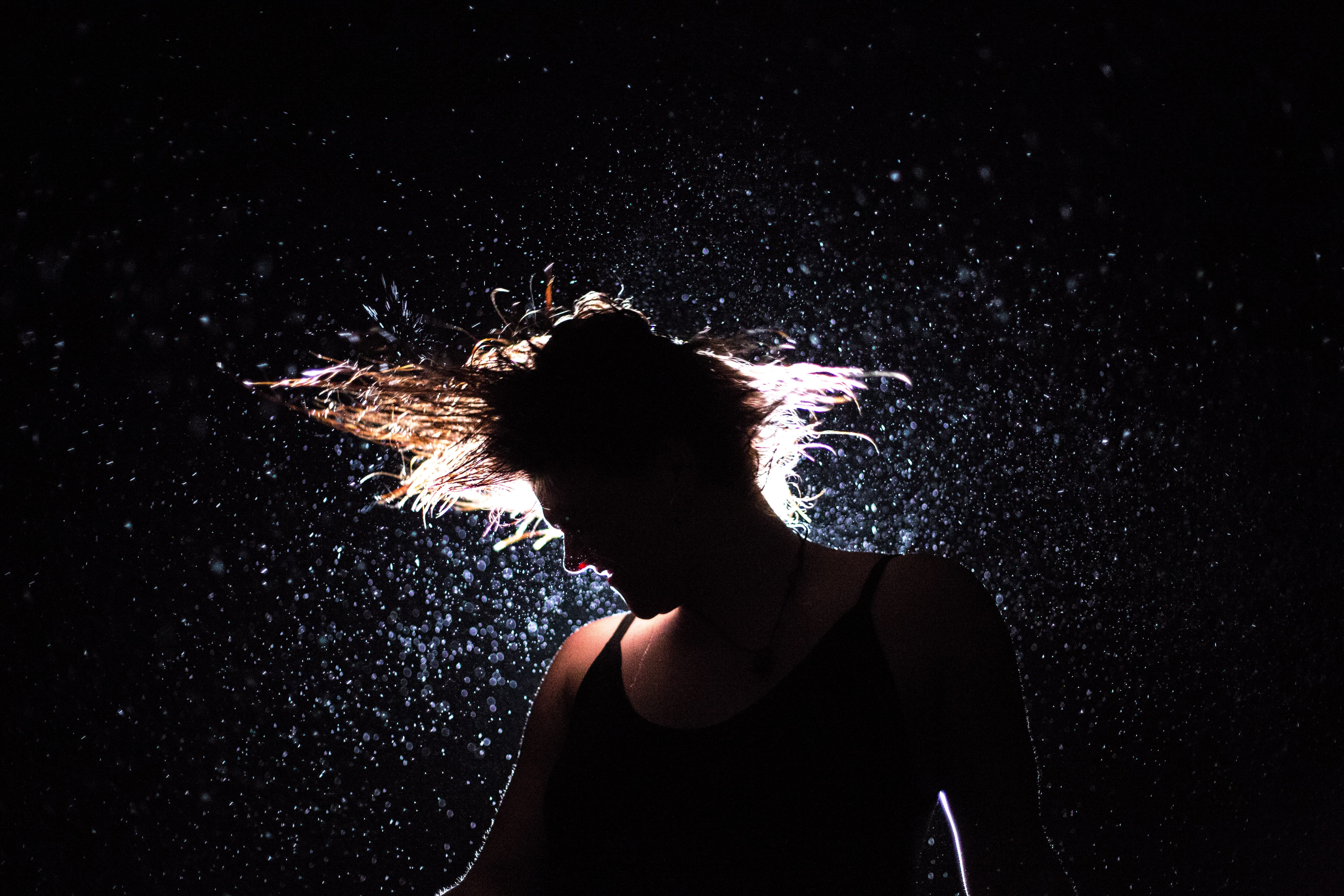 TTL stands for "Through The Lens," and this sort of flash is comparable to a camera's automatic setting. TTL flashes use camera settings as well as test flashes to compute the distance between the strobe, the camera, and the subject. They then calculate the required light power output. TTL does all of the math for you, but because it is an auto setting on a machine, the calculation may not always be consistent.
Additionally, if you're a more creative photographer who likes to go beyond the conventional, TTL might not let you get the look you're after.
That being said, TTL is just a mode, so you don't have to worry about being limited if your strobe does come with TTL – you can still manually adjust everything.
Pick a Strobe and Enjoy Some Photography!
So how should you pick the right model? If you have the money for it, the Profoto B10 is the best of the best; it's easy enough for hobbyists to use but has a slew of incredible features for professionals. The inclusion of TTL metering makes it even more worthy. At a slightly lower price but also jam-packed with features, the Flashpoint XPLOR 600Pro TTL is another great choice for professionals.
However, when it comes to getting the most bang for your buck, the NEEWER Vision 4 is our pick thanks to its low price and ability to provide everything you could ask for in a strobe light (except for TTL). Alternatively, if you just want to try a strobe light and you don't want to spend a fortune, the LimoStudio VAGG1756 is the most budget-conscious investment.
---
Disclosure/Disclaimer: As an Amazon Associate, we earn from qualifying purchases. Certain content was provided "as is" from Amazon and is subject to change or removal at any time.