Often, perfecting a background is just as crucial to making an excellent photograph as securing a compelling subject. Distractions happening in the background can quickly throw off an entire composition, making investing in one of the best photography backdrops a necessity for those working with their cameras professionally.
Some questions you might be asking in your search for the best photography backdrops include:
Which brands offer the most bang for your buck?
What materials are going to produce the effects that you'd like?
And most importantly, which products are going to allow you to express your creativity to the fullest?
Through showcasing some of the best photography backdrops available, we answer a gamut of questions concerning what makes the perfect backdrop.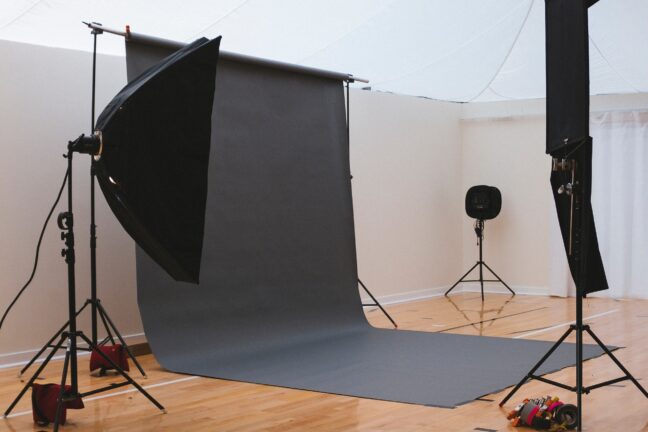 Best Photography Backdrops:
Images from Amazon
Savage Widetone Seamless Paper
Our Studio Pick
The industry standard in quality seamless backdrop paper, the Savage widetone seamless comes in a large variety of incredible colors.
Westcott X-Drop Canvas Backdrop
Best Canvas
A reknowned name in studio photography, the Westcott X-Drop backdrop is exceptional for studio photographers.
LimoStudio Muslin Backdrop
Best Budget Pick
For those who don't want to spend a fortune, the LimoStudio muslin backdrop will do wonders for your studio work.
Fovitec Double-Sided Pop-Up Collapsible Backdrop
Best Collapsible Pick
For those that need a pop up studio on the go, this is a great option.
Lastolite Urban Collapsible
Best Unique Pick
Bringing the outdoors in with this photographic collapsible background.
When you buy through links on our site, we may earn a commission at no cost to you. We evaluate products independently. Commissions do not affect our evaluations.
A Quick Guide to Backdrop Materials
If you thought that color was going to be the only consideration for a backdrop, you'd be surprised! Photography backdrops come in all sorts of different materials, intended to produce very different results. The same color spread across three different material surfaces will function differently, so here is our quick run-through on the different backdrop options available to you!
Seamless Paper Backdrops
Paper seamless backgrounds are some of the easiest to use and most accessible options available to most photographers. These options are available in a variety of colors and sizes. Plus, each roll can be reused a number of times.
When a segment gets dirty, it's easy enough to simply trim it off. Among all of the types of backgrounds available, the paper option often proves to be one of the least expensive choices around, further sweetening the deal for image-makers considering investing in a seamless.
Canvas Backdrops
Few backdrops can compete with the durability a canvas has to offer. But toughness is far from the only advantage to be had when purchasing a canvas backdrop.
In comparison to a paper roll, canvas has much less raw material to offer. However, the lack of material is made up for by the overall longevity offered when using a canvas backdrop. That being said, canvas does work better as a permanent studio fixture as the material can be prone to wrinkling.
Muslin Backdrops
Likely the most popular choice next to seamless paper, muslin has been a favorite background material for portrait photographers near and far. So, it should come as no surprise that muslin backgrounds are best sellers.
It's durable enough to withstand wear and tear, and can even be machine washed with cold water. Muslin really has the potential to be used for years on end when taken proper care of.
Other Materials
Although seamless, canvas, and muslin are the most popular backdrop materials out there, that's not to say that these three are the only options. Cotton backdrops, polyester backdrops, and stretch knit are just some of the additional backdrop fabrics available on the market. All three boast a fairly wrinkle-free design, allowing for portable and more rigorous use. That being said, there are drawbacks in these alternative materials – such as transparency or lack of durability.
Best Studio Backdrops
Studio backdrops are held up by backdrop stands. You'll find them predominantly used in a photo studio environment or an area that you intend to hold a studio backdrop for a period of time. Although backdrop stands can be portable, for the most part, they require a significant amount of space and tend to remain in one key location.
1. Savage Widetone Seamless Paper
Our Studio Pick
The best seamless on the market
Savage has been supplying photographers with glorious backdrops for over 60 years, made most popular by the quality of their seamless backdrops.
Pros
Exceptional paper quality
Incredible selection of colors available
Cost-effective
Cons
Can be quite heavy in full roll
Among all of the options out there, most users agree that Savage produces the best of the best. Each Savage Widetone Seamless Paper backdrop is composed of acid-free archival material. This attention to quality and detail quickly pushed Savage to the rank of industry-standard, often found in a slew of professional studios and photo shoots.
The paper itself features a fine tooth to create the smoothest background possible with minimal texture. The color is bold and rich and consistently photographs well. Savage produces the paper in an astounding array of colors (93 different colors in total!), ranging from classic choices like "Soft Gray" and "Super White" to more exotic colors like "Tangelo".
There are a number of dimensions available to meet any situation a consumer might encounter, ranging from as small as 26″x36′ to as large as 140″x105′. The paper rolls themselves may seem quite heavy, but they are intended to last you a substantial period of time. This makes for a more cost-effective business model.
2. Studio Dynamics Canvas Background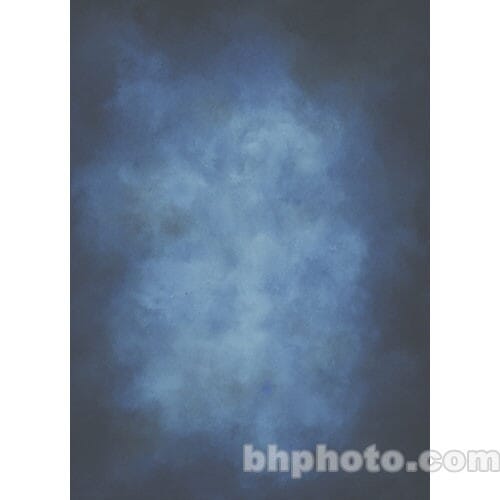 A high quality option for serious photographers
Hand painted to perfection, you can expect the utmost professioanlism from Studio Dynamics and their canvas backgrounds.
Pros
Hand painted to perfection
Easy to drape over a lightstand
Decades of use (with care)
Cons
Expensive
Must be special ordered
Hand-painted by professional artists, each piece Studio Dynamics produces is arguably a work of art in itself. The paint itself is elastic and robust, meaning that it takes quite a bit to wear out the color of the material. The Studio Dynamics Canvas Background comes in a variety of textured colors, with the Monarch and Hamilton being very popular choices. The texture makes this a great option for portrait photographers.
Because of these factors, it's reasonable for users to expect decades of use out of a single piece. Even so, it is still flexible enough to be rolled up and draped over a light stand. Best of all, the matte finish provides a solid, vibrant background free of distracting glare. Despite being a costlier option, this canvas backdrop is a worthwhile investment for any serious studio photographer.
That being said, because the backgrounds are hand-painted, they do require a special order and must be handled with care.
3. Westcott X-Drop Canvas Backdrop
Best Canvas Pick
Industry leading canvas backdrop
Westcott has been producing studio equipment for many years, and it is of no wonder that their canvas offering is just as exceptional as their other products.
Pros
Beautiful color with texture
Durable and long-lived
Comes with grommets
Cons
Expensive
Bit on the smaller size
Westcott is an industry leader in the studio world, from notable lighting equipment all the way to backdrops. As such, it would be a disservice to create a backdrop article and not mention some brilliant Westcott options! The Westcott X-Drop Canvas Backdrop features all of the perks and beloved aspects of a canvas with even more durability and resistance.
You can easily steam this backdrop to get wrinkles out making it great for quick, portable setup options. There is a lovely fine texture to its gray, helping add a lot of depth to your photographs. The size is ideal for headshots and single portraits, which may be a benefit to some or a detriment to others. Arriving in a neat little tube, this is a simple way to store the backdrop when not in use.
For those that prefer to clip with grommets, this backdrop already has them popped right in!
4. Westcott Wrinkle-Resistant Chroma Key Backdrop
An excellent green screen choice
Pros
Wrinkle free material and design
Perfect for chroma key and green screen techniques
Available in a variety of sizes
Cons
Pricey for such a specific use
One of the most common reasons photographers look into purchasing backdrops is to utilize chroma key and "green-screen" techniques in post-production.
The Westcott Wrinkle-Resistant Chroma Key Backdrop certainly does an effective job at accomplishing the task. Available in smaller backdrops and long, floor-length dimensions, this thin sheet of fabric is the key to transporting your subject to an entirely different environment.
The heavy-duty matte cotton fabric is resistant to reflection, absorbing light and making it easy to light effortlessly. The wrinkle-resistant material makes for smoother, more even scenes – a crucial quality for convincingly inserting an entirely different background. As well as the traditional lime green, customers can also purchase their chroma key backdrops in a bright blue color.
This backdrop can also be machine washed on a cold or delicate cycle to keep it in prime condition. And for added convenience, it travels easy and is pain-free to store.
5. LimoStudio Muslin Backdrop
Best Budget Pick
A great choice for those on a budget
Sometimes you don't need anything fancy; a good solid color does the job! That's exactly what LimoStudio aims to to.
Pros
Great price
Durability and sturdiness of muslin
Comes with professional backdrop clamps
Cons
Does arrive with wrinkles, so the backdrop will need to be ironed
The most budget-conscious option on our studio backdrop list, the 150 GSM Higher Density Long Lifespan Seamless A+ Grade for Grey Portraits Photo Video Streaming Family Events AGG2331">LimoStudio Muslin Backdrop aims to deliver top-notch quality at a lower price! Lacking the texture and dimension of the backdrops listed above, LimoStudio produces pretty standard solid colors – but oftentimes, this is all you need!
Easy to carry with you and manage, this muslin backdrop option features the great perks of muslin (such as durability and a thicker material) and is a great addition to any photography studio.
Rated highly by users on Amazon, it is safe to say that this option is not one to scoff at. The package even comes with backdrop clamps, helping keep the muslin secure on your backdrop stand.
Best Collapsible Backdrops
If you're looking for a backdrop for on the go us, a collapsible or portable backdrop is a great option. They can be pulled out or pop up and are more free-standing. With a portable backdrop, you can turn any place into a studio! Their size may be limited (typically used as headshot backdrops) but it is certainly made up for in portability!
6. Fovitec Double-Sided Pop-Up Collapsible Backdrop
Our Collapsible Pick
Your on-location best friend
Portability is the name of the game for the Fovitech double-sided backdrop, quickly unwrapping into either a black or white side for your portraits.
Pros
Easy to set up and fold
Double sided
Made of great material
Cons
Sized pretty exclusively for headshots
For those looking for a backdrop that can handle working on location, the Fovitec Double-Sided Pop-Up Collapsible Backdrop is a must-have tool. In comparison to canvas and paper backdrops, the collapsible background isn't much material to work with.
However, for most photographers, this design proves to be more than enough to get the job done. The backdrop is made from high-quality cotton with a matte finish to prevent reflections and the material is stitched to a steel rim that's flexible enough to fold down to one-third of its original size.
The wire keeps the fabric stiff and in place, ensuring a smooth background every time. Aside from being incredibly lightweight, its ability to collapse makes it easy to transport.
But the best quality of Fovitec's backgrounds is their versatility. It is fast and easy to set up. You can create a simple and portable studio for photography. It's also great for video calls or recordings.
Essentially, it works as two separate backdrops in one, opening up all sorts of different creative possibilities. Most photographers choose a white/black backdrop for more traditional work. Fovitec even produces brown, red-dye, hand-painted gray, as well as green and blue double-sided backdrops.
These portable and collapsible backdrops can be strapped onto backdrop supporters and attached to light stand mounts.
7. Neewer Chroma Key Backdrop
Your Zoom calls just got a whole lot better
For those needing a quick pop up green screen, Neewer has your covered! Double sided with a blue screen and green screen, you can take your pick of what works best.
Pros
Double sides with a blue screen and green screen
Portable
Budget friendly for a collapsible backdrop
Cons
Some reviews have reported a blue-ish cast on the green screen side
Neewer is a budget brand that produces a tremendous amount of studio products – and they do work quite well! Similar in style to the Fovitech backdrop we just discussed, the Neewer Chromakey Backdrops are intended for those looking to replace the background on their photographs.
Sized for headshots, this makes a great choice for photographers looking to have a portable set up for any of their sessions. The chroma key aspect doubles as a backdrop for webcam conference calls since many programs, such as Zoom, can use chroma keys to change the background of your video!
This one is also reversible, offering a green screen side and a blue screen side.
8. Kate Collapsible Backdrop
For the textured color lovers out there
If gradients and textured colors are up your alley, the Kate Collapsible Backdrop offers you a way to make your favorite backdrops portable.
Pros
Fantastic range of colors
Portable, durable, and easy to use
Double sided
Cons
On the pricier side
If the Studio Dynamics Canvas Background strikes your fancy in aesthetic but is too arduous to take with you, the Kate Collapsible Backdrop may be something to consider. Not hand-painted by any means, but it does feature the same gradient-esque texture as the canvas and can add a lot of depth and dimension to your photography.
Available in a large array of textured colors, the Kate Collapsible Backdrop is a bit up there in price – but the colors and backdrop availability make it well worth the price! Plus, each backdrop has double sides, so you have options when on location.
9. Lastolite Urban Collapsible
Best Unique Pick
For the grunge and outdoor photographers
The most unusual option on our list, the Lastolite Urban collapsible aims to bring some grunge and outdoor fun to your photo shoots.
Pros
Incredibly high quality outdoor photograph reproduction
Photographs exceptionally well
Fairly large size
Cons
Expensive
Somewhat heavy
If you're really looking to be different, the Lastolite Urban Collapsible is an incredible choice. Great for mini sessions and events, Lastolite offers a very high-quality reproduction of a background photograph, such as a brick wall and rusted metal! Easily transforming any location into an outdoor urban one.
The quality of the print itself is truly phenomenal, easily fooling the viewer into believing they have just been transported into a grunge playground. The popup nature of this backdrop makes it a great tool to have for any shoot, as you never know when urban may come in handy!
Reviewers unanimously agree that the quality is well worth the price point, intended for serious photographers rather than hobbyists. Some people have even utilized this backdrop for their product photography, saving precious items from being exposed to actual outdoor elements.
10. JULIUS STUDIO Collapsible Background
A twist on the term 'collapsible'
A backdrop that sets itself aside from others on our list, this one quite literally pulls out from a case and becomes a studio!
Pros
Incredible easy to use
Pulls out into a full size studio backdrop
Great for storage and portability
Cons
On the heavy side at 25 lbs
Expensive
Another grand choice for the serious photographer, the JULIUS STUDIO Collapsible Background is an option that differs from the above collapsible backdrops. Instead of popping out of a circle shape (that you then need to push back into being a circle), this backdrop actually slides out into looking like a regular photography studio backdrop.
The screen itself rolls up for easy travel and stretches out to be a tight wrinkle-free extension. The screen can then be collapsed into itself for storage, making it a compact solution to smaller studio spaces. You quite literally just open the case and pull the screen out! The material is sturdy and solid in color, leaving little room for complaints.
Exceptional for more than just photography, this background has been used by streamers and YouTubers for years alike.
What Photography Backdrop is Right for You?
So, what backdrop should you drop your money on? Well, it certainly depends on what kind of photographer you are! For someone that loves color and is looking for no texture, the Savage seamless paper is your best friend. Canvas lovers will be pleased with the Westcott X-Drop, while the budget-friendly will find great use in LimoStudio's offering. Photographers on the go will enjoy the Fovitech options if they're looking for simple black and white, or those looking for something really fancy to wow their clients can look into the Lastolite Urban Collapsible!
---
Disclosure/Disclaimer: As an Amazon Associate, we earn from qualifying purchases. Certain content was provided "as is" from Amazon and is subject to change or removal at any time. Product prices and availability: Amazon prices are updated daily or are accurate as of the date/time indicated and are subject to change. Any price and availability information displayed on Amazon.com at the time of purchase will apply to the purchase of this product.