There are times when we take photos with tons of potential but have them spoilt by unwanted objects. It happens to everyone and sometimes, there's no way around it (or no way of anticipating it happening). People, birds, and other objects can often sneak into our photos and take that perfect shot and render it virtually unusable.
But fear not! You can easily remove people and objects from photos using post-processing software!
In this article, we show you how to remove a person from a photo using inPixio. The best thing about this technique is that you can even use it with their trial version!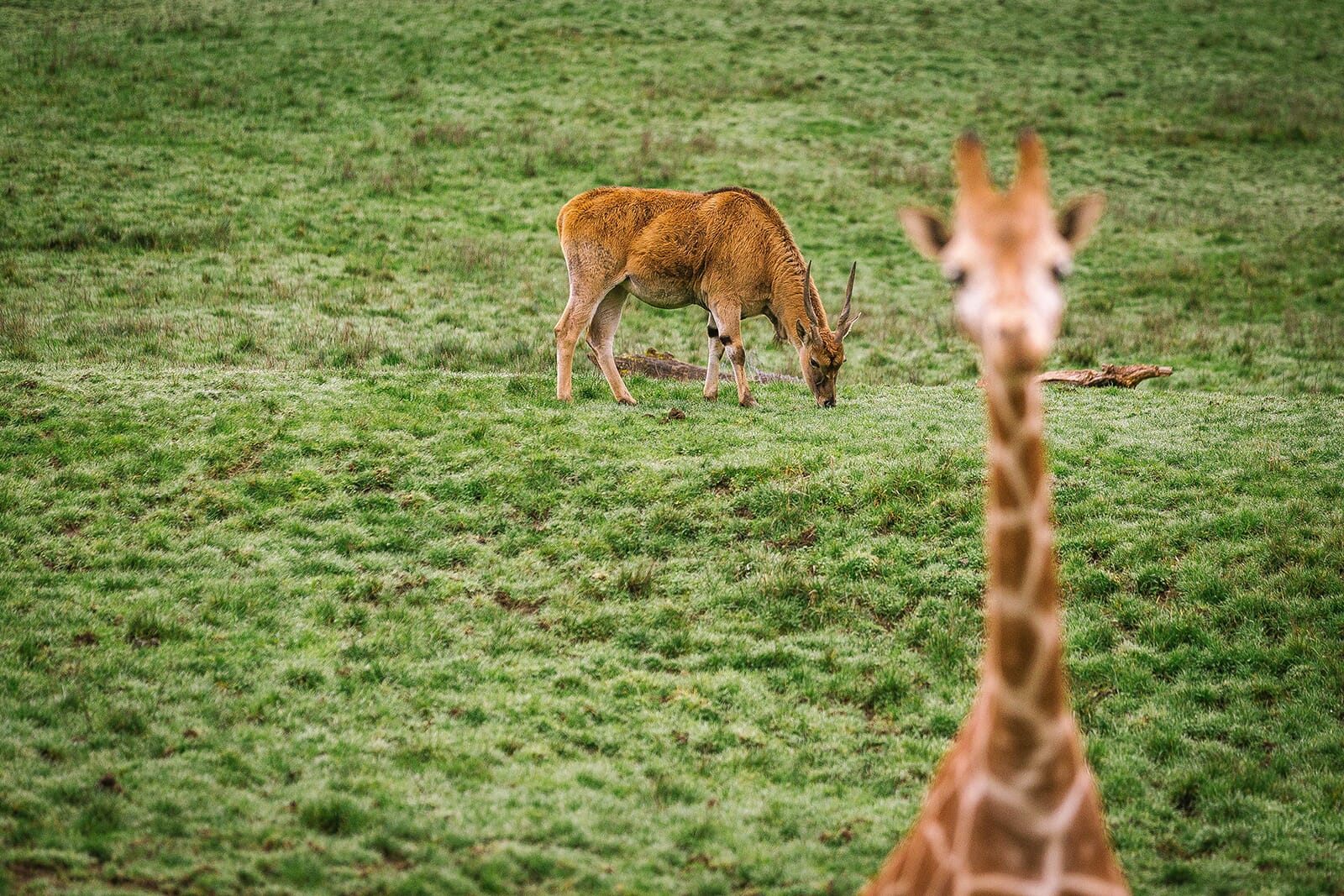 How to Remove a Person from a Photo: The Step-by-Step Process Using inPixio
Removing a person from a photo could not be easier using inPixio Photo Studio. We have created a step-by-step guide on remove someone from a picture below. Please note, this guide was created using inPixio Photo Studio Ultimate. However, the photo eraser tool is also available in the free trial version.
Step 1: Open Photo Eraser
To start, simply open InPixio Photo Studio and select the Photo Eraser Tool. This is a separate tool that is specifically used to remove unwanted objects from your photos.

Step 2: Open Your Chosen File
Once you have opened the photo eraser, you are shown the file navigation screen. Simply click on the open button at the top and locate the file you wish to edit.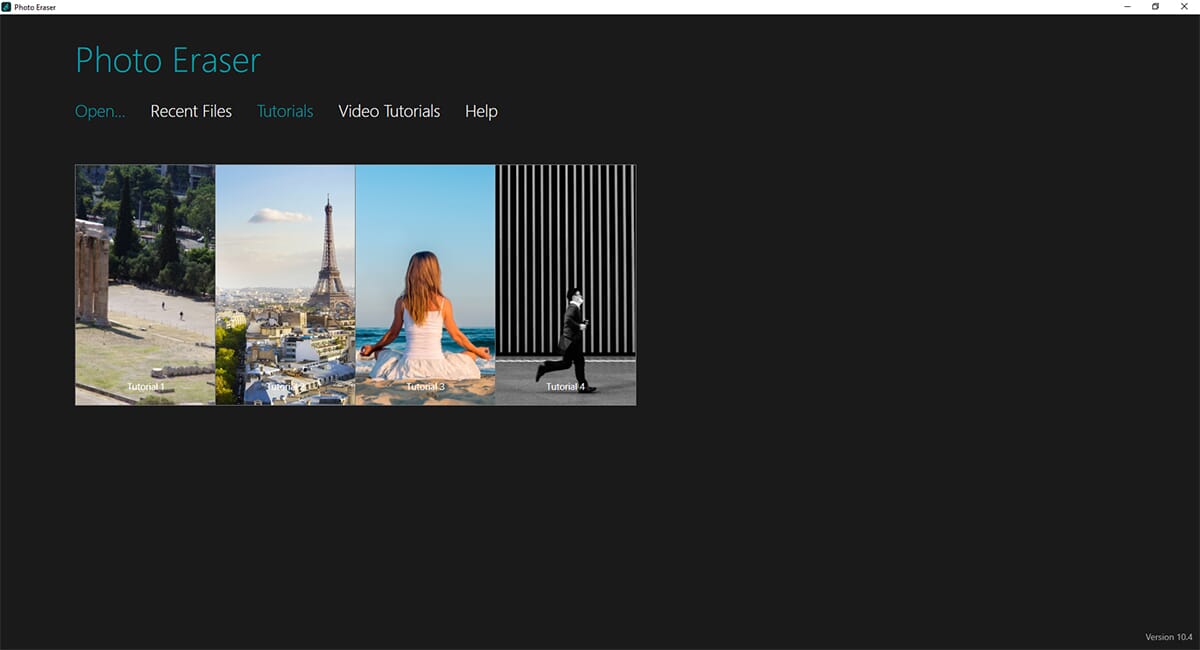 Step 3: Select the Erase Tool
The photo will load into a new window – this is the main Photo Eraser tool screen where you can find all the different removal tools and features. On the right-hand side, there is a bar with different editing tools – select the erase tool.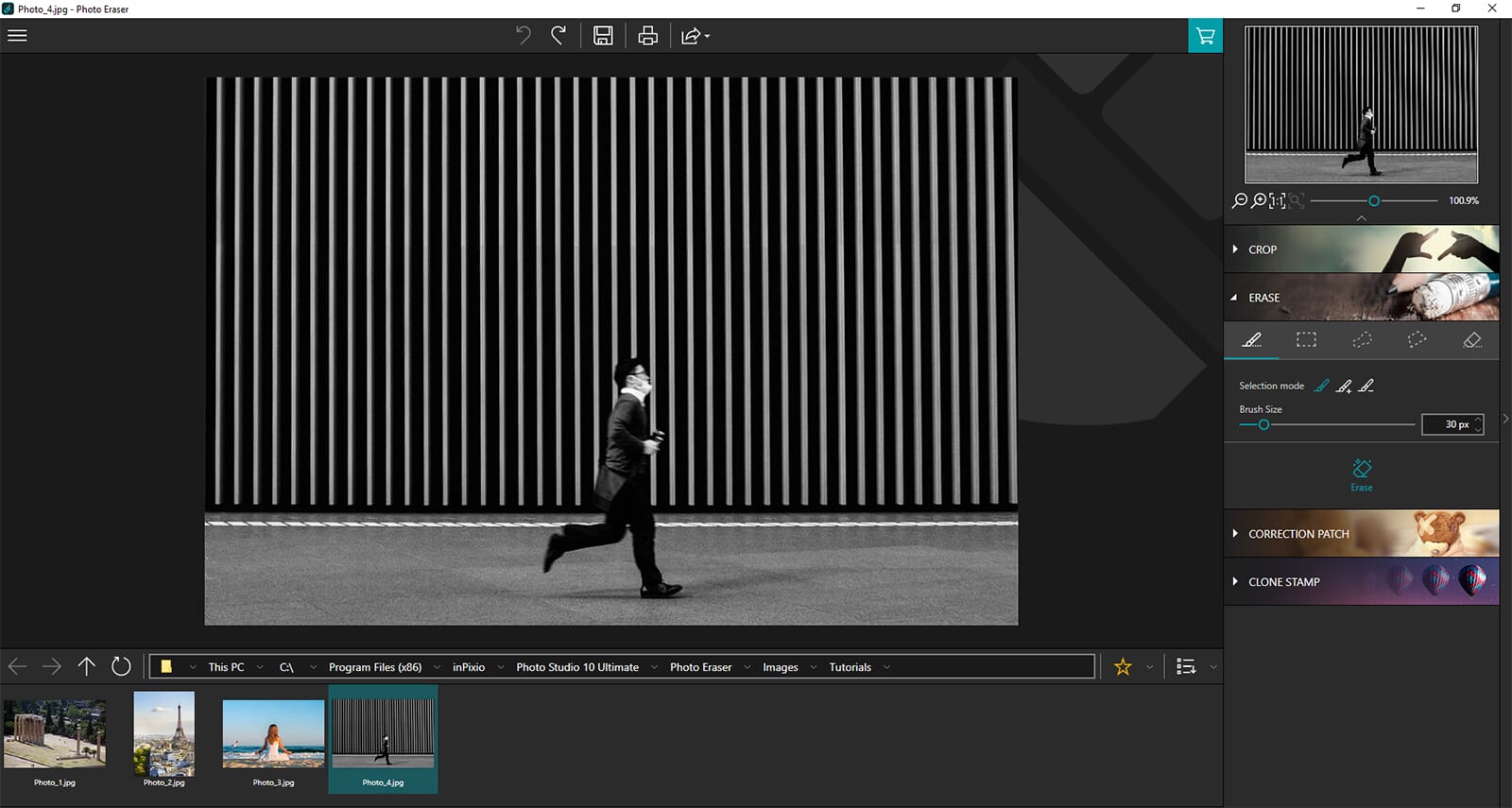 Step 4: Use Erase Tool to Outline the Person
Once you have the erase tool selected, consider changing the brush size to get the optimum selection of your object/person. The default brush size is set to 30px, but I changed it to 25px for this photo to get a cleaner outline.
When happy with the settings, neatly draw an outline around the person (or object) you wish to remove. The area will fill in transparent red so you can see what you have outlined. Once you have drawn a basic outline, fill in the area inside too to complete a full selection of the person.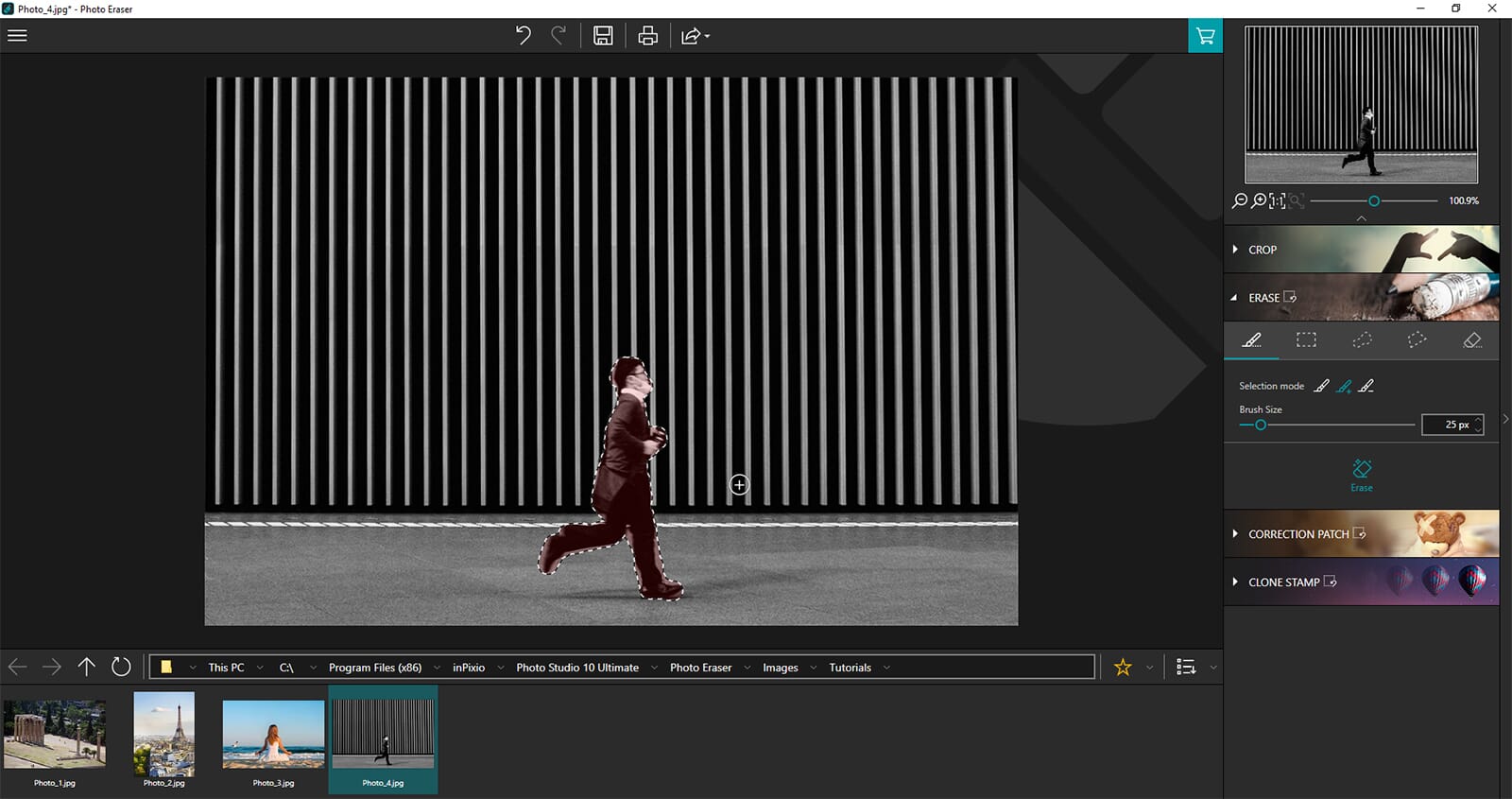 Step 5: Press the Erase Button
When you are happy with your selection, simply press the erase button (which is an icon of an eraser) back in the original toolbar. inPixio Photo Eraser will then process your selection and automatically remove the person and replace the background!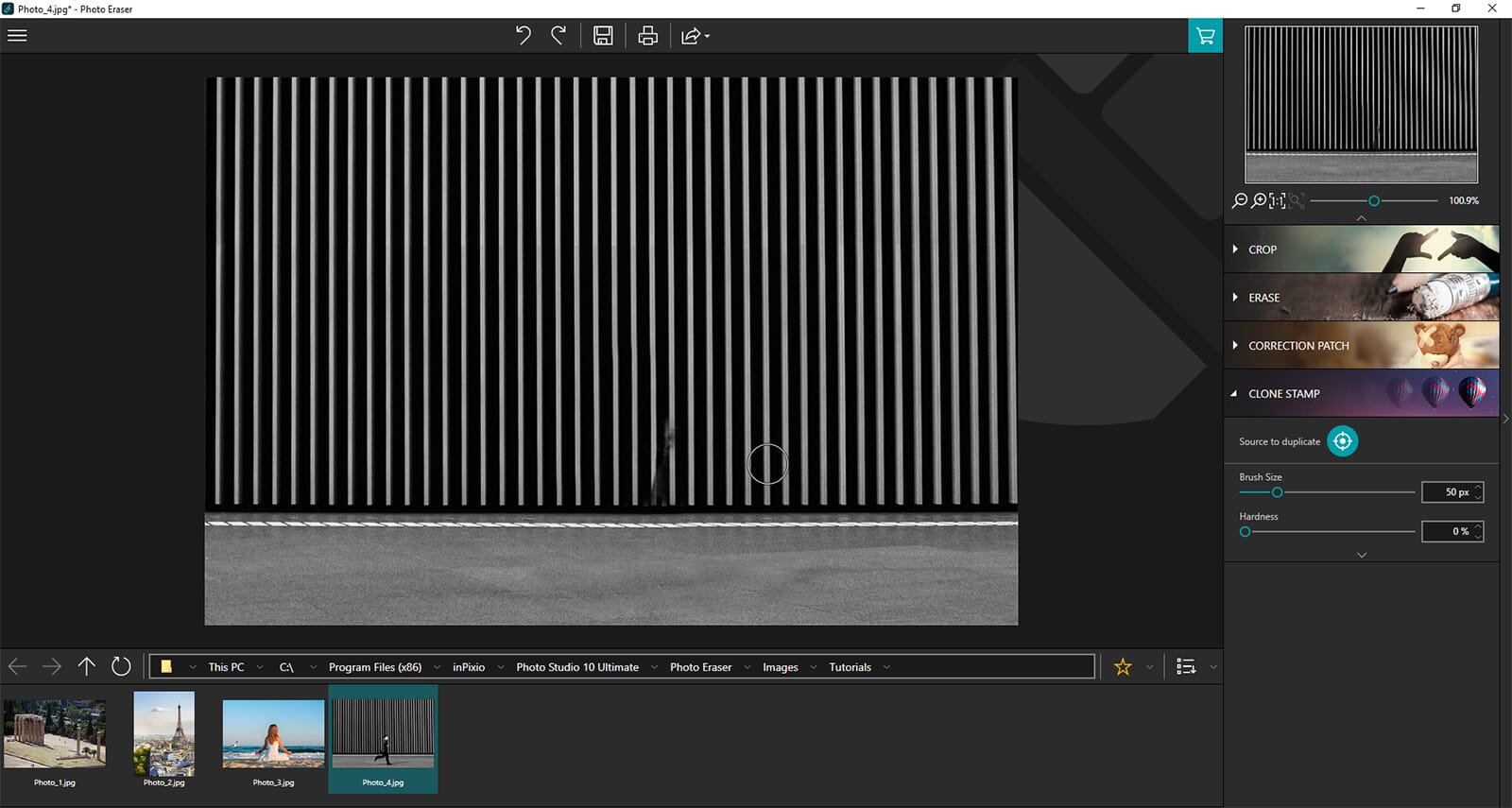 Step 6: Clean Any Mistakes Using the Clone Stamp Tool
As you can see from the photo above, the result is not always perfect. You may therefore have to use the clone stamp tool to clean any mistakes. Using the clone stamp tool, you must first select an area you wish to clone from.
Press the "source to duplicate" button. Next, find an area of the photo you feel can be duplicated to cover the mistake. In this instance, I chose some of the strips next to the area I wanted to edit. Once you have selected a source area, you then simply draw over the area you want to clean, and the source area is cloned over this patch.
Be sure to align your brush carefully – you should be able to see a semi-transparent preview of what the cloned area will look like. In this example, I had to ensure the striped lines of the wall were aligned properly.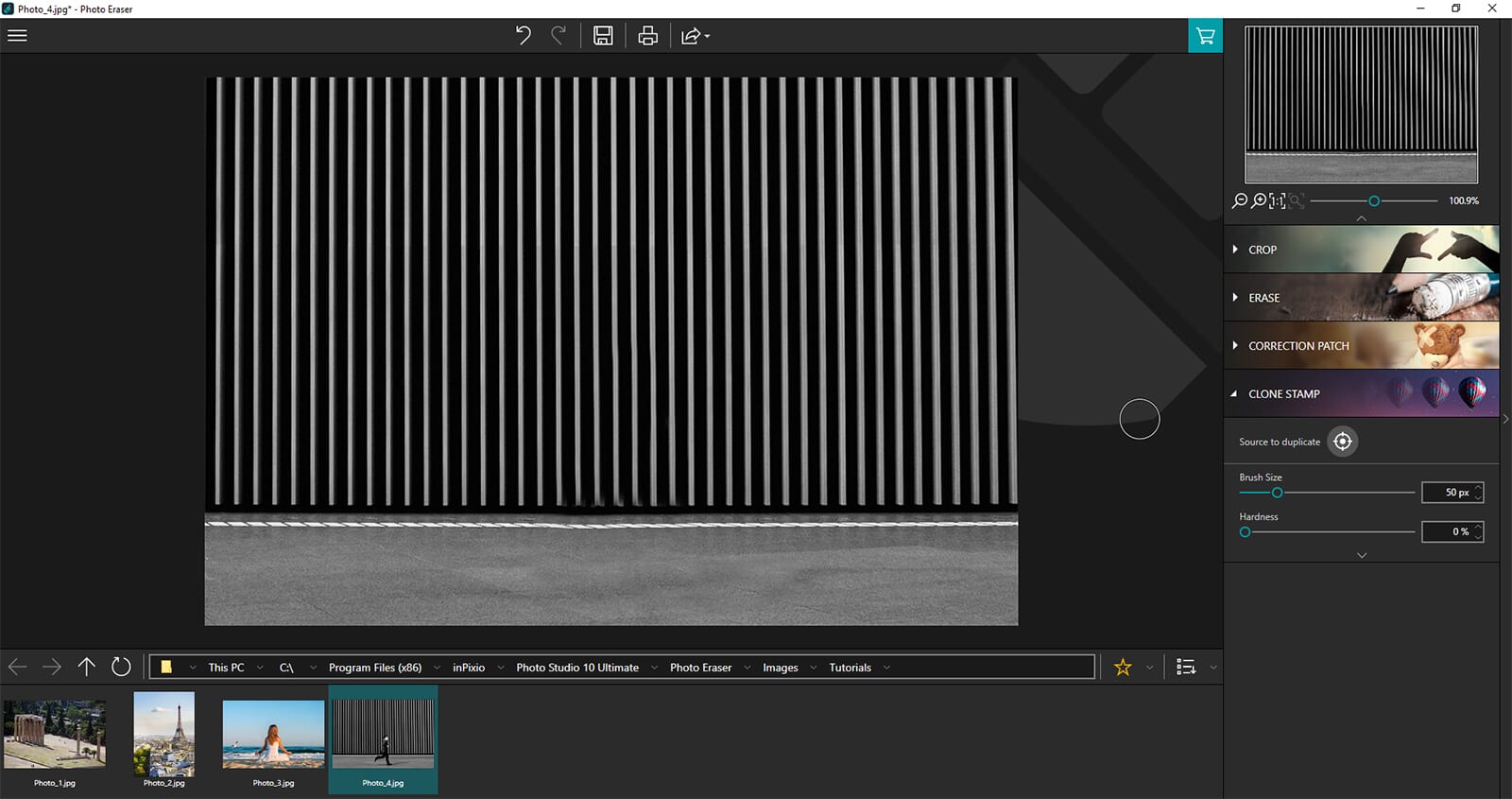 Step 7: Save Your Photo
When you are happy with your edit, you should save your file. Click on the three horizontal lines in the top-left corner – this opens the menu. Select the save button and choose a location to save your image. You can also select the image quality and rename it if you wish. That's it!
Learning how to remove a person from your picture is a pretty simple task using inPixio Photo Studio. It may take some time to get used to the tools, but the Photo Eraser is fantastic and can help you remove unwanted objects easily.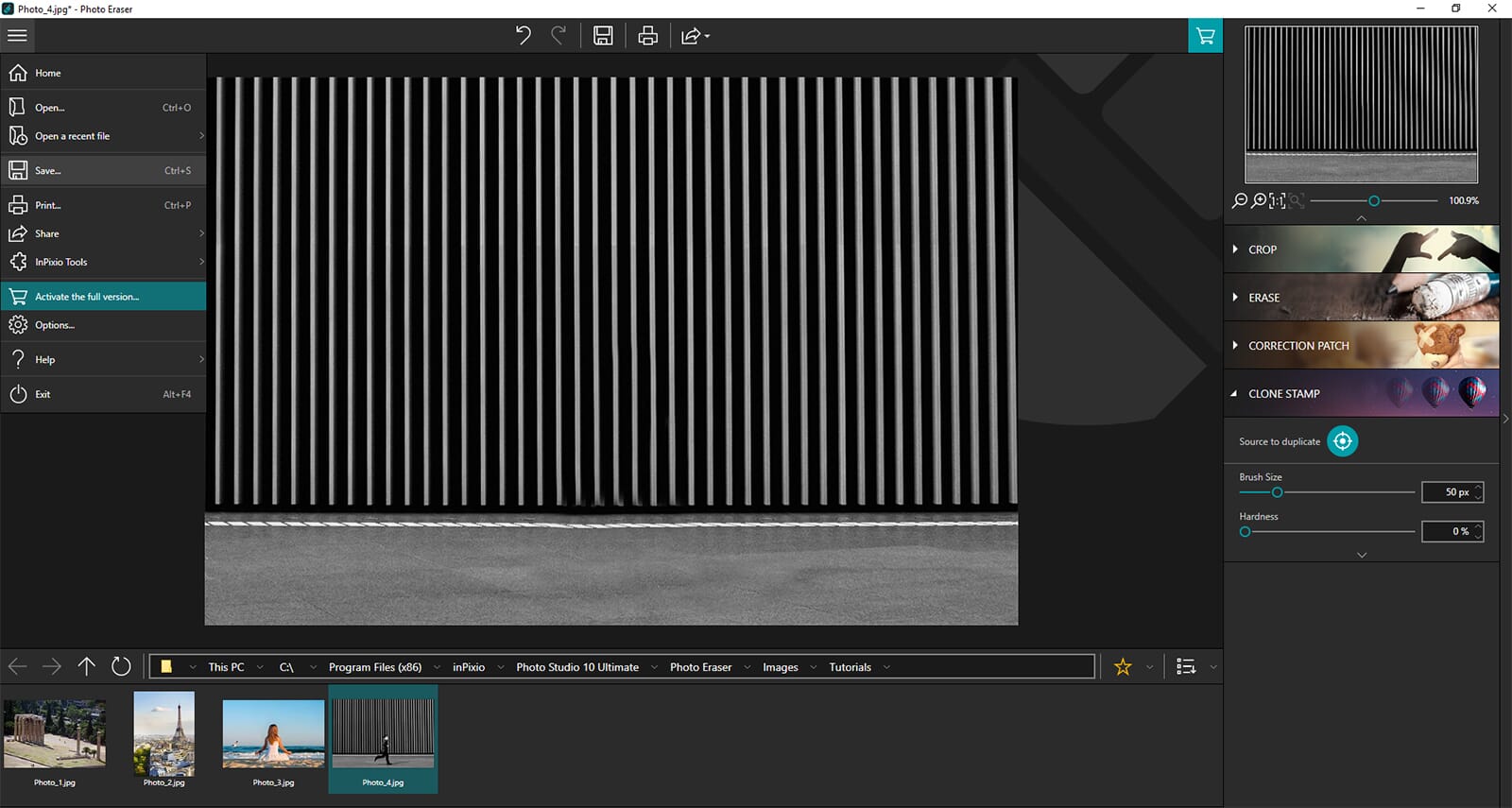 Tips for Effectively Removing People from Photos
Now that you know how to remove a person from a photo using inPixio, we can offer some additional advice. There are many considerations and it is not always just a simple process of using a feature and removing the person.
Do You Really Need to Remove the Person?
Before you even open any post-processing software, consider whether the editing is really necessary. What does the person bring to the photo? Do they clearly cause an unnecessary distraction? Do they take attention away from the central subject? Does the photo look unbalanced? If you feel like they don't add anything to the shot and simply degrade it, taking the effort to edit them out is probably a good idea.
In this photo below of Seljalandsfoss waterfall in Iceland, I removed a lot of people. This location is a tourist trap, and the people really removed the beauty and isolation of this natural phenomenon. In this instance, it was necessary to remove people from the photo.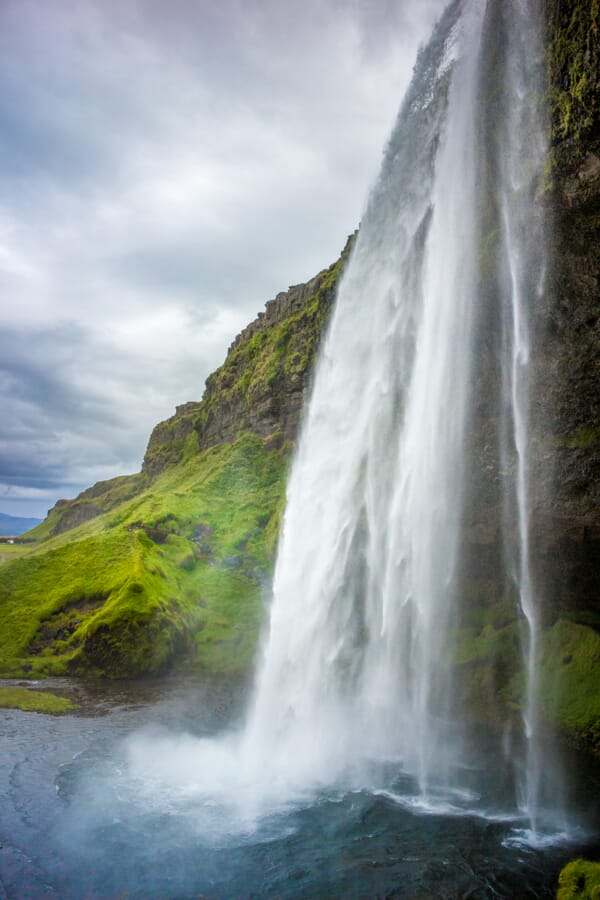 In contrast, the photo below was taken in Amman, Jordan. As you can see, this photo is bustling with people. Removing people from this shot would lessen the impact of the photo as you would not get the same sense of busyness and chaos.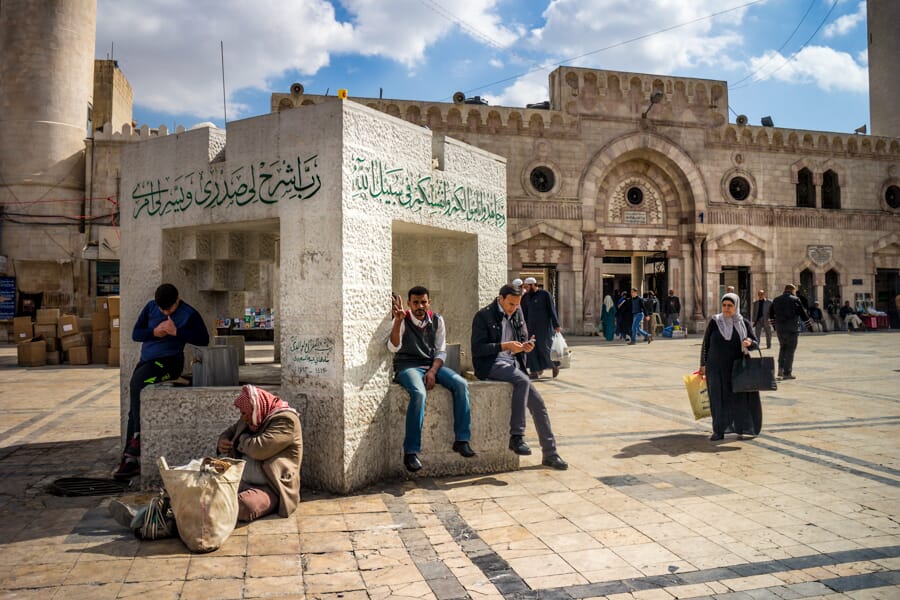 Use the Removal Tool as Close to the Edges as Possible
It is important to try and use the tool as close to the edges of the person as possible. The closer you can draw the removal edges, the less guesswork and filling the software has to do. If you draw a sloppy outline around the person, the results of the removal may not be as effective.
Try to draw a neat outline around the person. Also, try to catch as little of the background as possible. The neater you are, the better your end results should be. If you need to, undo your attempts and re-draw. Zooming in and using a smaller brush size can greatly help with precision in your selection.
Be Sure to Create a Copy of the Photo First
Whenever you are undertaking advanced photo editing, I advise creating a copy of your photo. In some programs, the editing is non-destructive. This means that you can undo any changes, and nothing is permanent. In such programs, creating a copy isn't always necessary.
However, to be sure, create a copy, or a virtual copy if that feature is available. You can work on the copy and get used to how to remove a person from a photo. If you make mistakes or are not happy with the end result there is no harm done and you can revert back to the original.
Analyze Which Type of Tool Is Most Suited for the Task
You should always consider the photo and what type of tool would do the job best. In most programs like inPixio Photo Studio, you have two types of removal tools – heal and clone. The heal tool or X tool as it's called in inPixio uses AI technology to recreate the background behind the removed person from scratch.
In contrast, a clone tool simply selects a suitable area of background and duplicates it over the object. Clone tools are better suited when you have a repetitive background like the one shown below. This bright yellow repetitive background is simple to clone as the pattern repeats itself.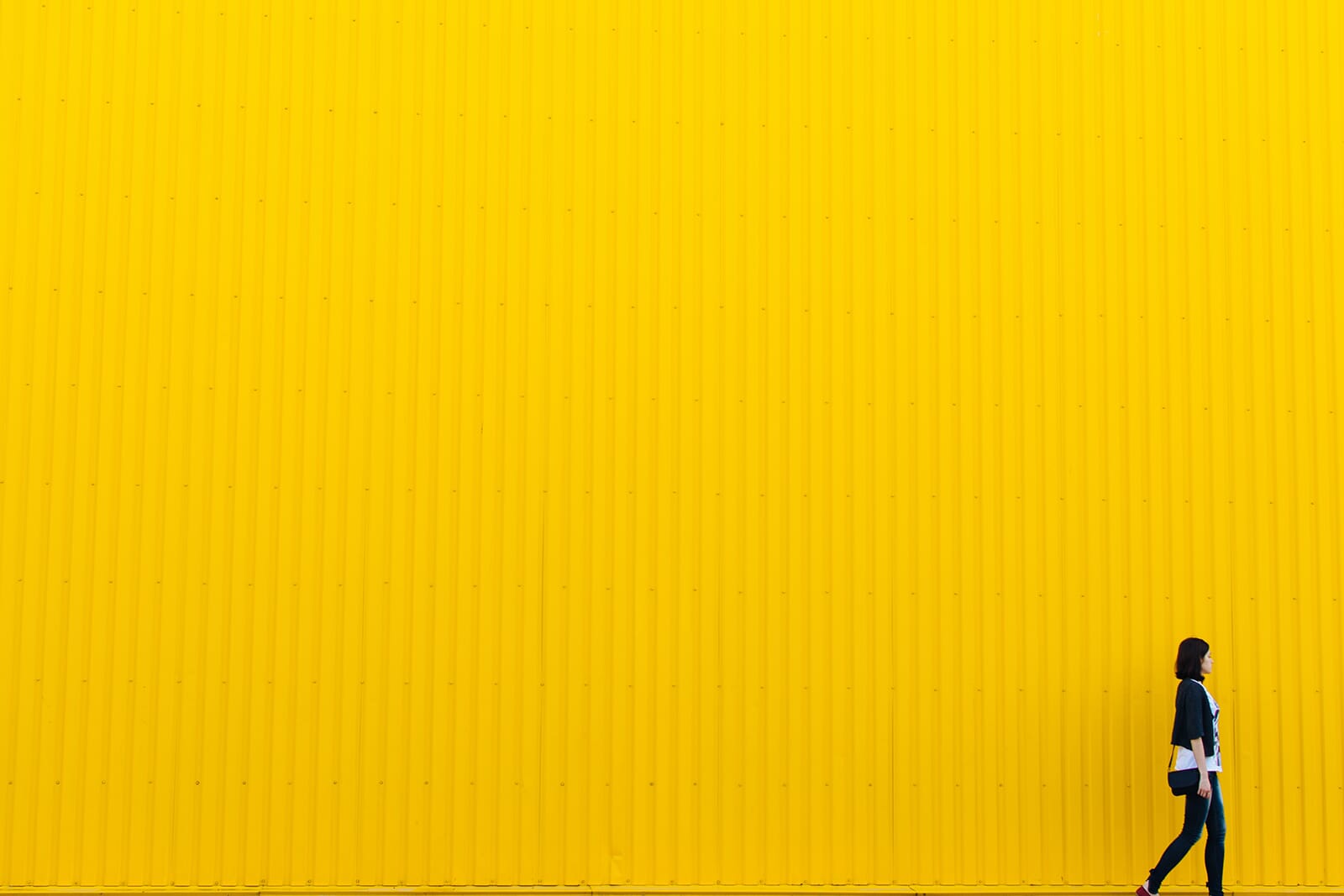 Removing People for Clear, Distraction-Free Photos
Just because there is an unwanted person or object in your photo, it doesn't mean that you can't use it. That is the power of post-processing software like inPixio. You can easily use inPixio to remove people from your photos and create clean and clear masterpieces without any disturbances.
We hope you have found this guide on how to remove a person from a photo useful. Remember that this technique and feature can also be used for removing anything from your photo – not just people. For example, you can use it to remove minor imperfections, or even buildings from a cityscape – the possibilities are endless.