With the online educational video market exploding, there are so many places you can log on to find a video that answers the specific question you have. Specifically, if you're looking to learn more about photography – from tutorials for beginners explaining simple terms and techniques to advanced Photoshop editing tricks – it can be difficult to know where to start. So to keep things simple, we're going to focus on the best photography YouTube channels.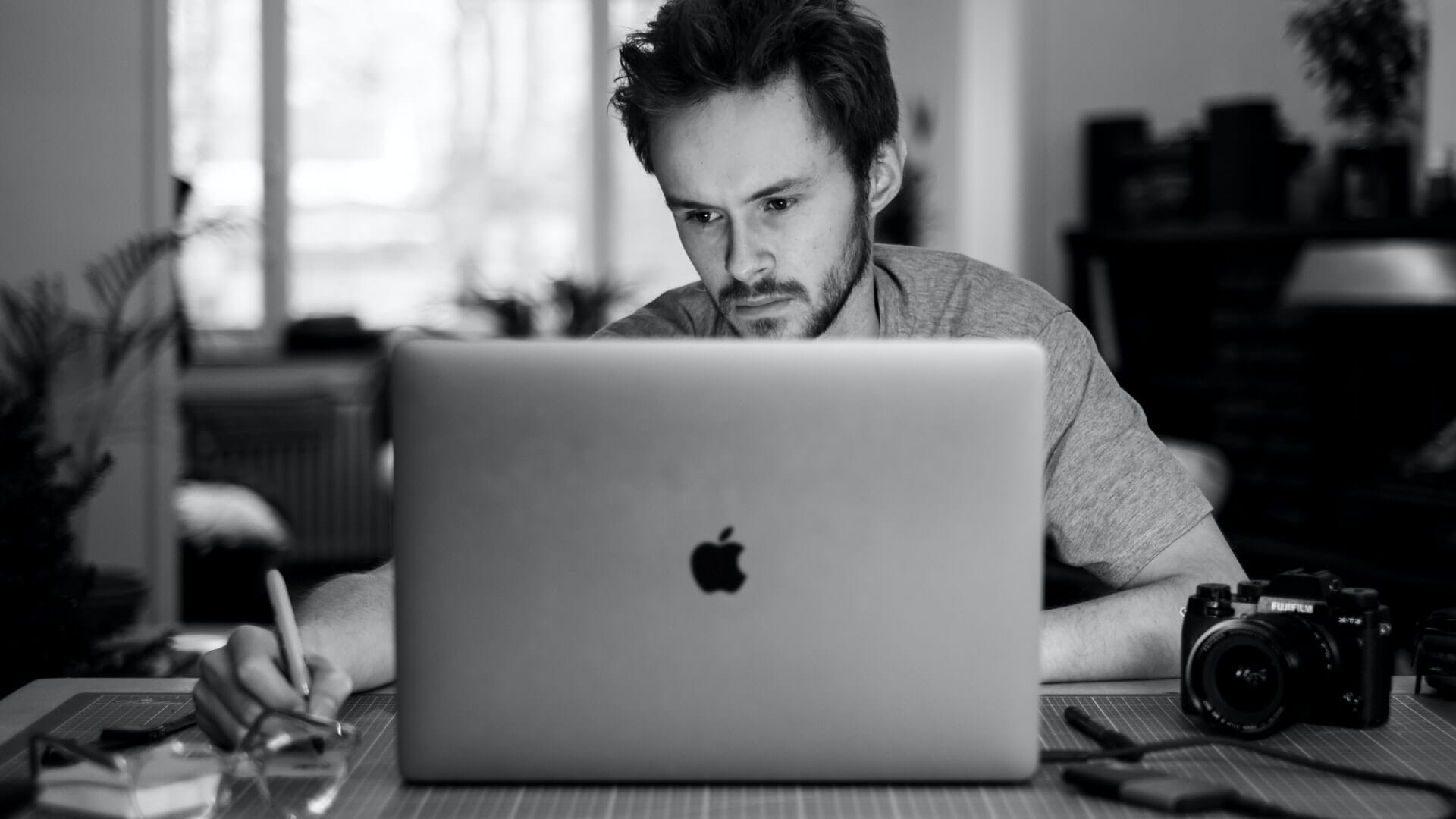 Top YouTube Photography Channels:
And even still, that's a deep pool. How do you decide which video instructor or company to trust? How do you know if you're getting good, valuable information and advice? Are they really the experts?
We've chosen the top 10 photography channels on YouTube that will help to expand your photographic skills, regardless of level. Keep in mind, this is a list of education-based video content, not a list of up-and-coming or most inspirational and talented photographers on YouTube. That's a whole other article in itself!
1. Sean Tucker
Sean Tucker goes deeper than the average YouTube photography channel by exploring the emotional side of photography rather than focusing on the technical parts.
The videos here will get you thinking about photography on a much more personal level. If you're asking yourself questions like "how can I be more authentic in my work?", "how do I get over creative jealousy?", or "what will I learn on this journey?", this is the channel for you.
You'll also get how-to videos and practical tips to improve your skills, but with a why-focused message so you will better understand what drives you.
2. Jessica Kobeissi
Jessica Kobeissi is a Detroit-based fashion and portrait photographer. Her useful videos offer advice to improve your fashion photography workflow and succeed in the industry.
You'll find videos on things like how to capture emotive poses, best times to shoot outdoors, and how to use that natural light to create more striking portraits, as well as how to be creative with the locations and clothing you have on hand.
While the content is catered toward fashion and portrait photography, it's still a great YouTube channel to follow for any type of photographer. Kobeissi's insightful videos also focus on the best ways to promote your work on social media, which is a must for every photographer these days.
3. Pierre Lambert
Travel and street photographer and filmmaker Pierre Lambert takes an engaging approach to teaching photography through hands-on gear and technique testing in the field. His videos range from camera and lens reviews to condensed videos of Lambert out on all-day shoots – like 12 hours of pure street photography in NYC summed up in 20 minutes.
Lambert's photography YouTube channel has a bit of everything for everyone. With lots of reviews and comparison videos, it's great for gear nerds. And there are plenty of tutorials on his editing process, the biggest mistakes photographers make and how to avoid them, and just general inspiration on how to improve as a photographer.
Plus, Lambert has a channel in French and offers some of his courses in French, as well.
4. PHLEARN
PHLEARN is the #1 YouTube channel for everything Photoshop and Lightroom. Founded by Aaron Nace, it has been around since 2011, starting out as a quiet little one-man, apartment-based production. Since then, Nace has built up quite the fan following and reputation as a PS guru and now the company has grown into a studio-based creative team of Photoshop, Lightroom, photography, and videography experts.
Nace is still the face in front of the camera, with regular in-depth video tutorials of some of the best tools in PS and LR laid out in an easy-to-follow style. He teaches useful skills such as creating special effects, removing objects, and tricks to use various tools in an easy and logical way.
PHLEARN is perfect for beginner photographers who want to learn Photoshop from scratch. And the Pro option will really get you into the nitty-gritty of PS so you can retouch, edit, and create and manipulate composites at an expert level.
5. Film Riot
All right, this one isn't exactly photographer-centric, per se. Film Riot is for filmmakers. Above all, it is a channel dedicated to teaching videographers and cinematographers really cool ways to improve their films through experimentation with special effects.
Run by brothers Ryan and Josh Connolly, the videos here are funny and really well done. Whether you're a filmmaker or still photographer, you're going to get informative how-to videos on creative post-processing techniques and tools that you can apply to your own work. Plus, you can find product reviews on the latest technology to help you enhance your filmmaking skills.
Film Riot is perfect for aspiring filmmakers who want to learn some of the techniques used by the pros. It's also a great resource for photographers looking to incorporate more cinematic elements and special effects into their art.
6. Peter McKinnon
YouTuber, photographer, and filmmaker Peter McKinnon is a seasoned pro and someone we can all learn a lot from. The Canadian artist and vlogger has worked with some really big companies as a commercial photographer and filmmaker, creating product photos and video ads. But his main passion is landscape photography, which has that distinct McKinnon style.
Now he is one of YouTube's most-followed, top-earning photographers. You'll find videos on everything from his personal photography journey to product reviews about the gear he uses.
McKinnon's high-energy, coffee-fueled videos are honest, knowledgeable, and inspiring. So really, they're great for any photographer of any style and any level.
7. COOPH
COOPH offers a fun approach to teaching photography. Mainly focused on DIY projects, the instructors on this YouTube channel provide various hacks that can make your photography experience simpler.
Their DIY videos range from how to make a photography studio at home to fun ideas to enhance your images and define your style.
Related Post: PhotoWorkout's Guide to a DIY Photo Studio
If you're a photographer looking for short, quick videos that give you a fresh perspective, then check out COOPH.
8. The Art of Photography
The Art of Photography is the go-to source for many a photographer, and rightfully so. Run by award-winning photographer and filmmaker Ted Forbes, the videos offer easy-to-follow expert tips.
What began as a podcast on iTunes back in 2008 quickly evolved into a trusted YouTube channel for beginner and pro photographers alike. You'll find videos covering a wide range of topics, including photography composition techniques, famous photographer profiles and features, history and making of videos, and even be able to participate in social media challenges with your own work.
There's a strong community here, so if you want really hands-on practice and like to be challenged, it's worth checking out.
9. Fstoppers
Fstoppers has been a long-standing leader in the online photography education world. Its YouTube channel has become home to many aspiring photographers and videographers who want info on the latest gear releases and insider tips.
With videos covering things like photo editing tips, DIY props and hacks, gear reviews, and photography business tips, you'll get an answer on pretty much anything here.
The videos are excellent for those who want to learn a range of new skills in photography, as well as those looking to expand their skills into the world of videography.
10. B&H Photo Video
Aside from selling gear for photographers and videographers, B&H runs an established YouTube channel focused on teaching photographers and videographers how to perfect their craft.
Their expert instructors offer tips and tricks, product reviews, as well as podcasts featuring interviews with some well-known names in the industry.
B&H is perfect for those who are looking for an informative channel and want to stay abreast with new gear and trends in photography and videography.
Learning from the Best Photographers and Videographers on YouTube
In short, if you want to expand your knowledge and perfect your photography skills, it's worth checking out these top YouTube channels of 2023.
No matter what level you're at, you can follow these channels to learn tips and tricks, find reviews on the latest gear, get insider tips on succeeding in the photography business, and even start to look deeper into what photography means to you as an artist and creator.
Also Recommended: Best Camera Review Channel on YouTube
We also recommend you subscribe to Camera Conspiracies YouTube Channel if you enjoy watching camera review videos.