It is possible to purchase a camera and start learning photography yourself. However, if you want qualifications and a structured set of studies, we have listed 29 of the best photography schools in the world.
These institutes are found throughout North America, Europe, Australia, and Africa. They offer some of the best photography courses in the world and have excellent reputations.
Perhaps you are looking for a career path to take, or want to take your hobby to the next level? If so, these prestigious photography schools are a great starting point.
Note: We picked, what we believe, are the best schools/institutes in the world. The listing order is however not a ranking from best to worst. All of these 29 picks are excellent choices.
When you buy through links on our site, we may earn a commission at no cost to you. We evaluate products independently. Commissions do not affect our evaluations.
Best Photography Schools in the World
1. Royal College of Art – London, United Kingdom
The Royal College of Art is one of the best-known photography schools worldwide. It is often ranked as the best art school in the UK, too. The campus itself is located in a prestigious location near Kensington Gardens, the Natural History Museum, and the Victoria and Albert Museum – essentially you are surrounded by stimulating culture and history.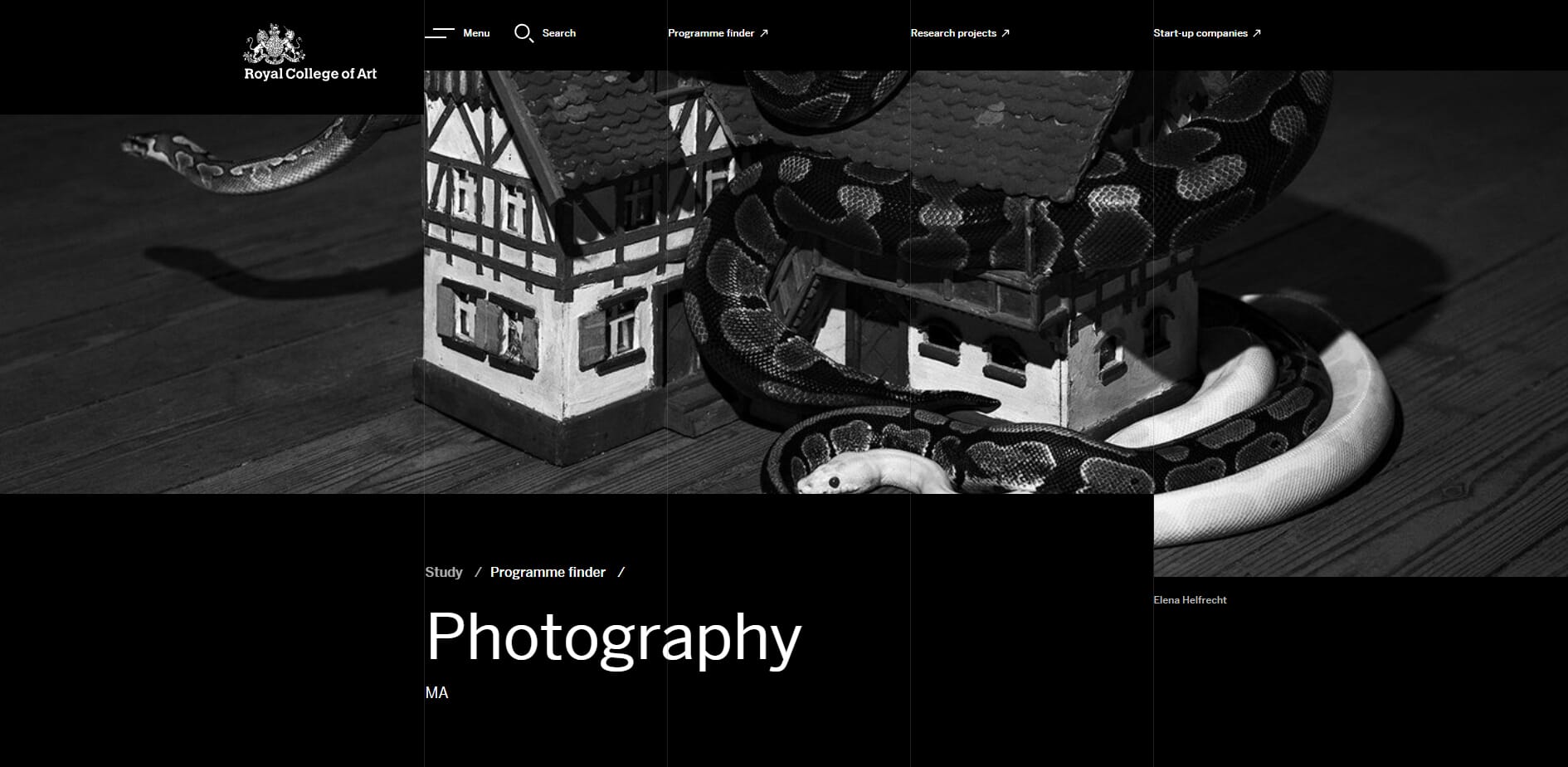 For photography, the Royal College of Art provides a 2-year MA program in photography. This will help develop your artistic skills, as well as your critical thinking and ability to critique your own photography.
2. Paris College of Art – Paris, France
Paris is known for being a hive of culture, fashion, and the arts. Therefore, the Paris College of Art is one of the best photography schools in the world that offers an immersive experience. Learning photography in the center of Paris is sure to be a life-changing experience.
For would-be photographers, there is a BFA in Photography, an MA in Photography and Image Making, and an MFA in Photography and Image Making. All courses offer a mix of both analog and digital photography.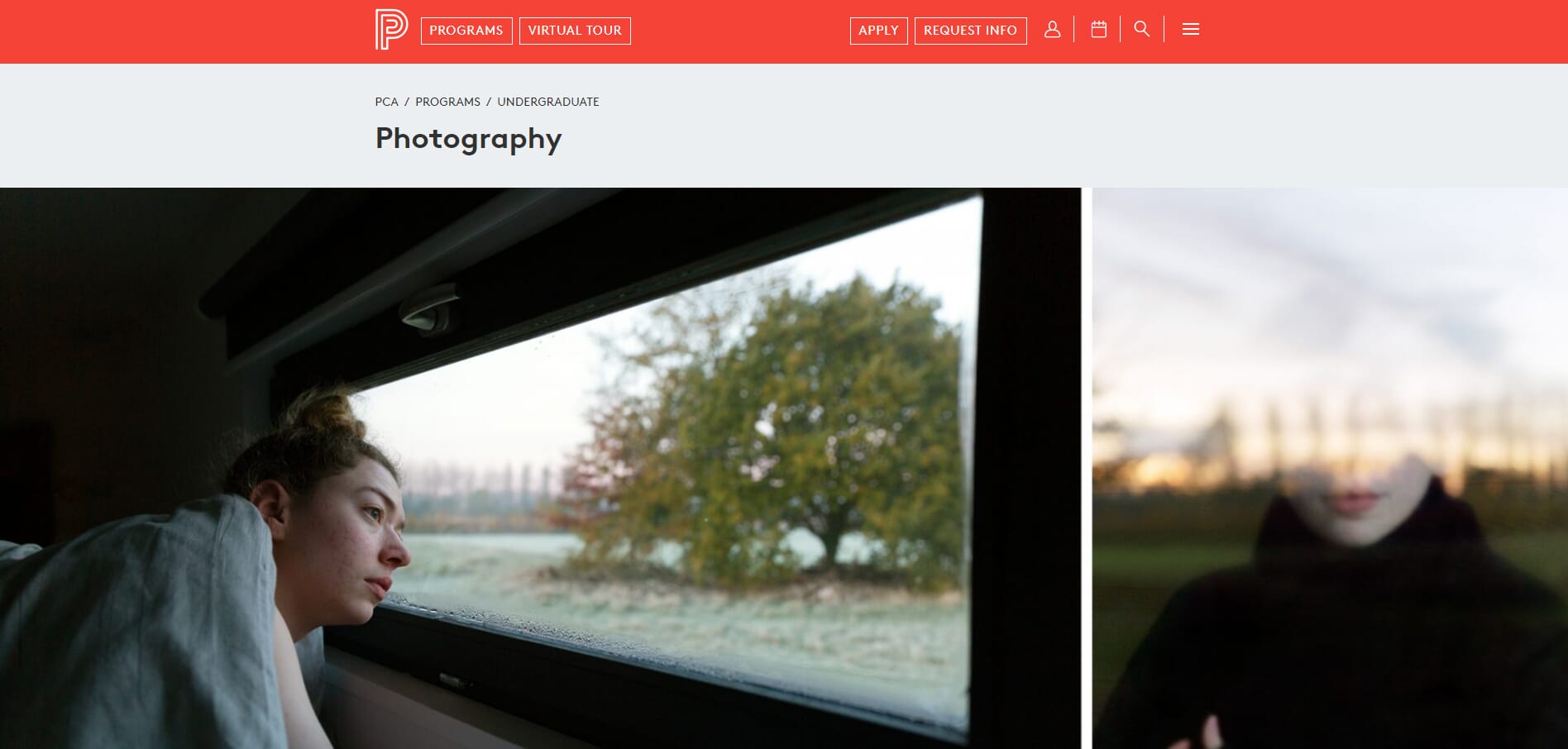 3. Accademia Italiana – Florence, Italy
The Accademia Italiana (Italian Academy) is located in another destination renowned for its culture and arts – Florence. It was established in 1984 and offers a range of courses that could be compared to university-level studies.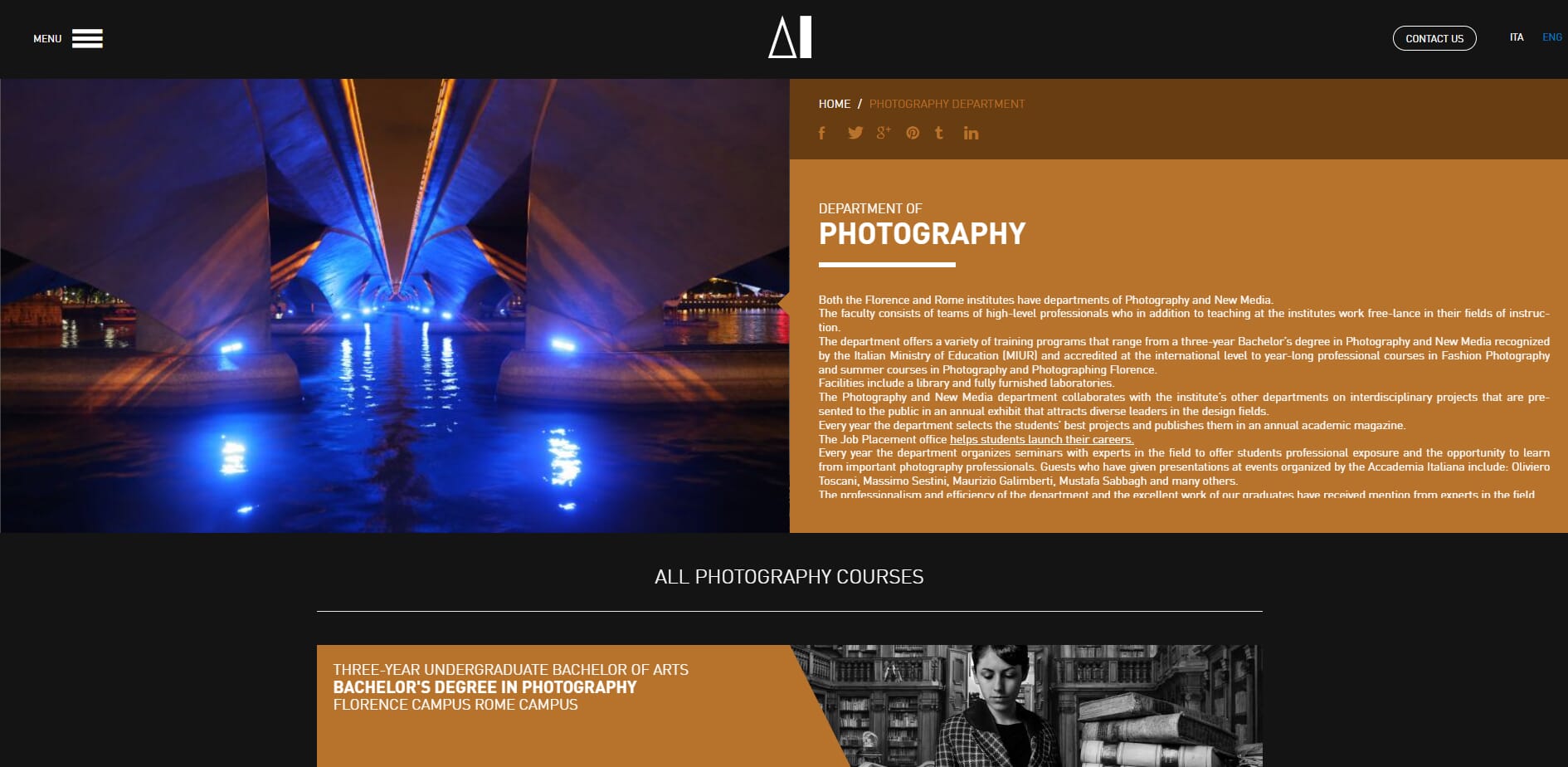 There are different levels of courses, including summer studies, individual workshops, and full Bachelor's degrees. The Bachelor's Degree in Photography and New Media is a 3-year course that gives students extensive training and skills.
Alternatively, there is also the Master's Program of Professional Photography, which gives an even more in-depth look at this subject.
4. Köln International School of Design – Cologne, Germany
TH Köln is one of the largest universities in Germany and Europe, and the Köln International School of Design is part of this establishment.
One of the 12 different areas of study the KISD offers is Image and Motion. It is this area of study that contains courses in photography. Examples of courses available include digital photography, object photography, and promotional photography.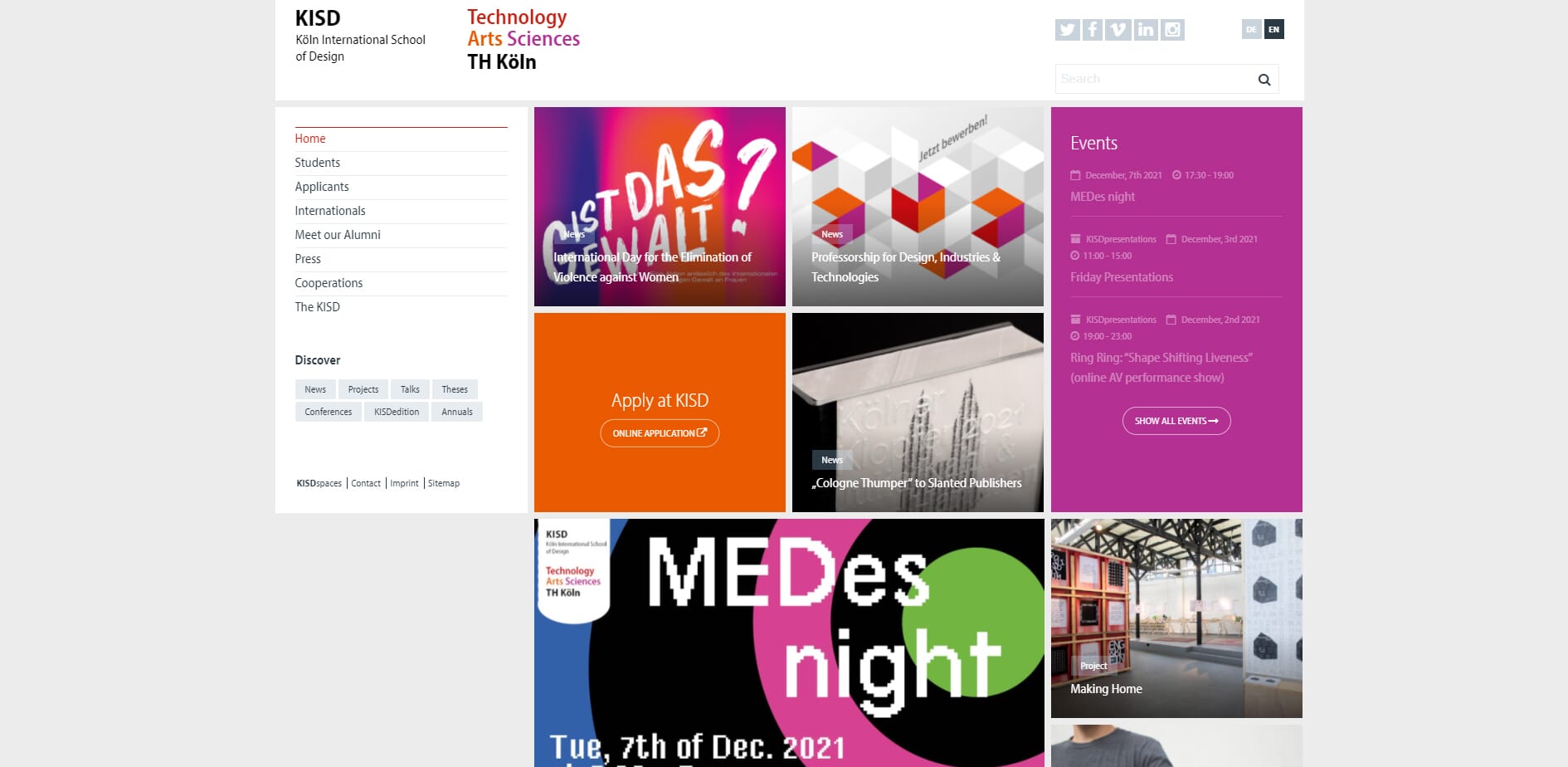 The school also benefits from a dedicated photography studio that allows students to have hands-on experience with both digital and analog techniques.
5. Gerrit Rietveld Academie – Amsterdam, Holland
The Gerrit Rietveld Academie is one of the best centers for fine arts and design in Holland. Located in Amsterdam, this academy offers both generalized studies in fine arts, but also specialist courses in photography.
For example, in their first year, all students take a bachelor's degree in Fine Arts and Design. It is then possible to specialize and take courses like the bachelor's degree in Fine Arts and Design: Photography. As a result, this academy allows you to develop your general understanding of fine arts, which will ultimately benefit your photography.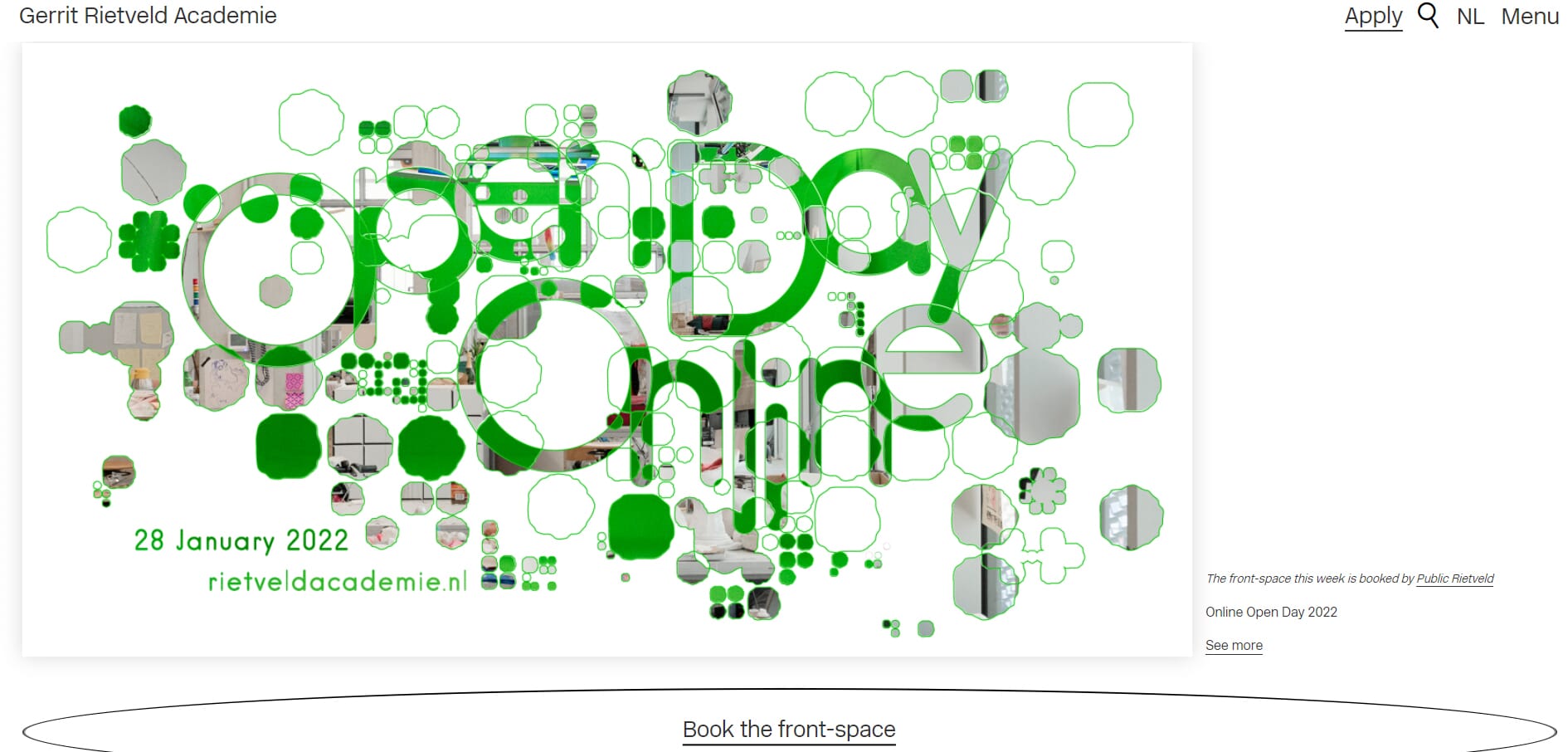 6. New York Institute of Photography – New York, USA
One of the best-known photography schools in the USA is the New York Institute of Photography. At this institute, you can expect to concentrate on creativity in photography and enjoy the progressive attitude of the staff and students.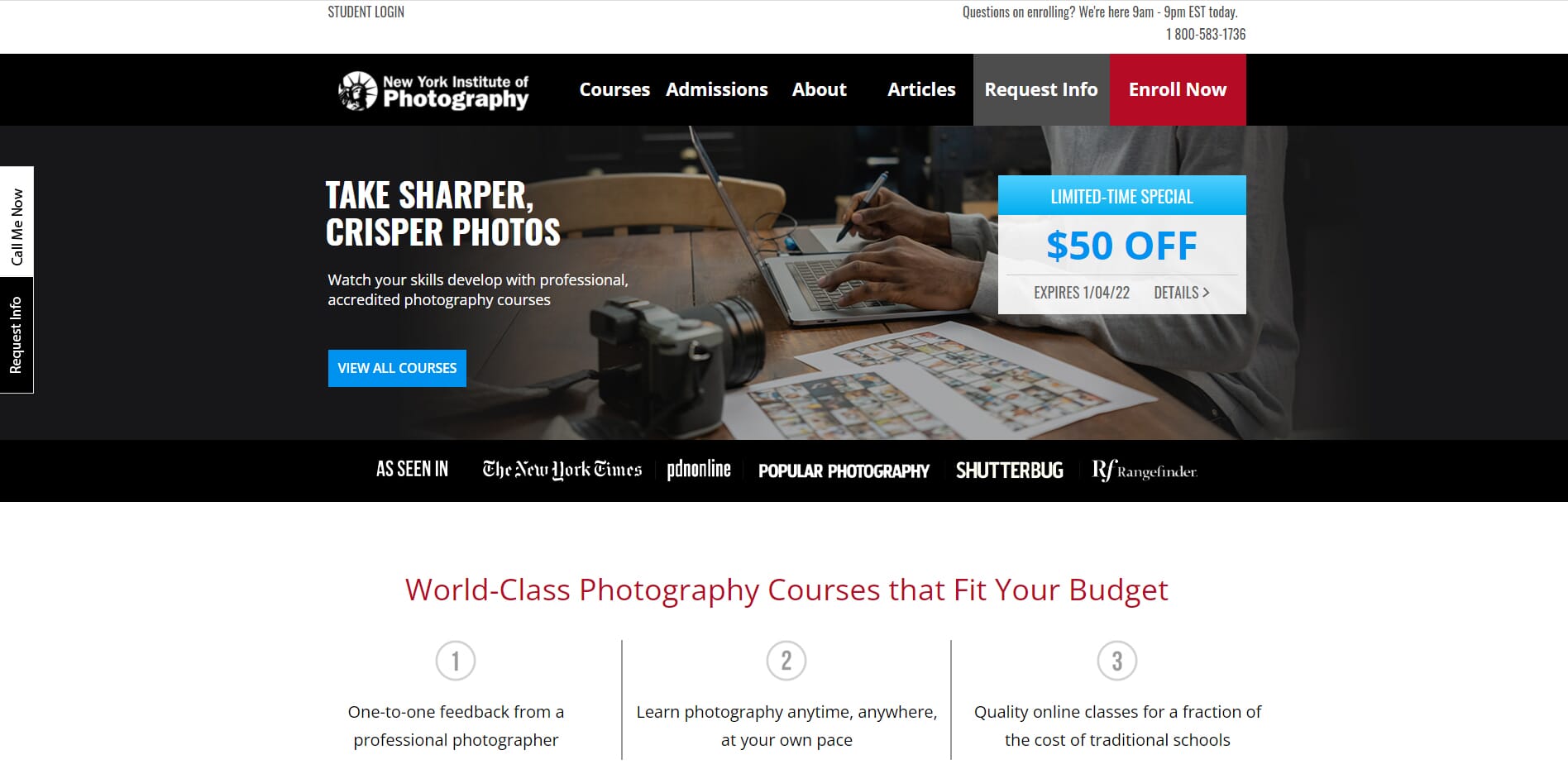 In total, there are five different online classes which include – Digital Photography:
Photoshop for Photographers,
The Fundamentals of Digital Photography,
Marketing for Photographers,
Video Making & Storytelling, and
The Complete Course in Professional Photography.
As you can see, this is a wide range of subjects and gives you the opportunity to specialize in an area of photography you are interested in.
7. Rhode Island School of Design – New York, USA
Originally founded in 1877, the Rhode Island School of Design is one of the oldest specialized art and design schools in the USA. It is a private college which offers both bachelor's and master's degrees that are campus-based.
For photography, there is a 2-year graduate program and a 4-year undergraduate program. These will cover photography fundamentals as well as advanced techniques – all in a very hands-on approach. You can also expect to learn a myriad of techniques like film photography and darkroom processing.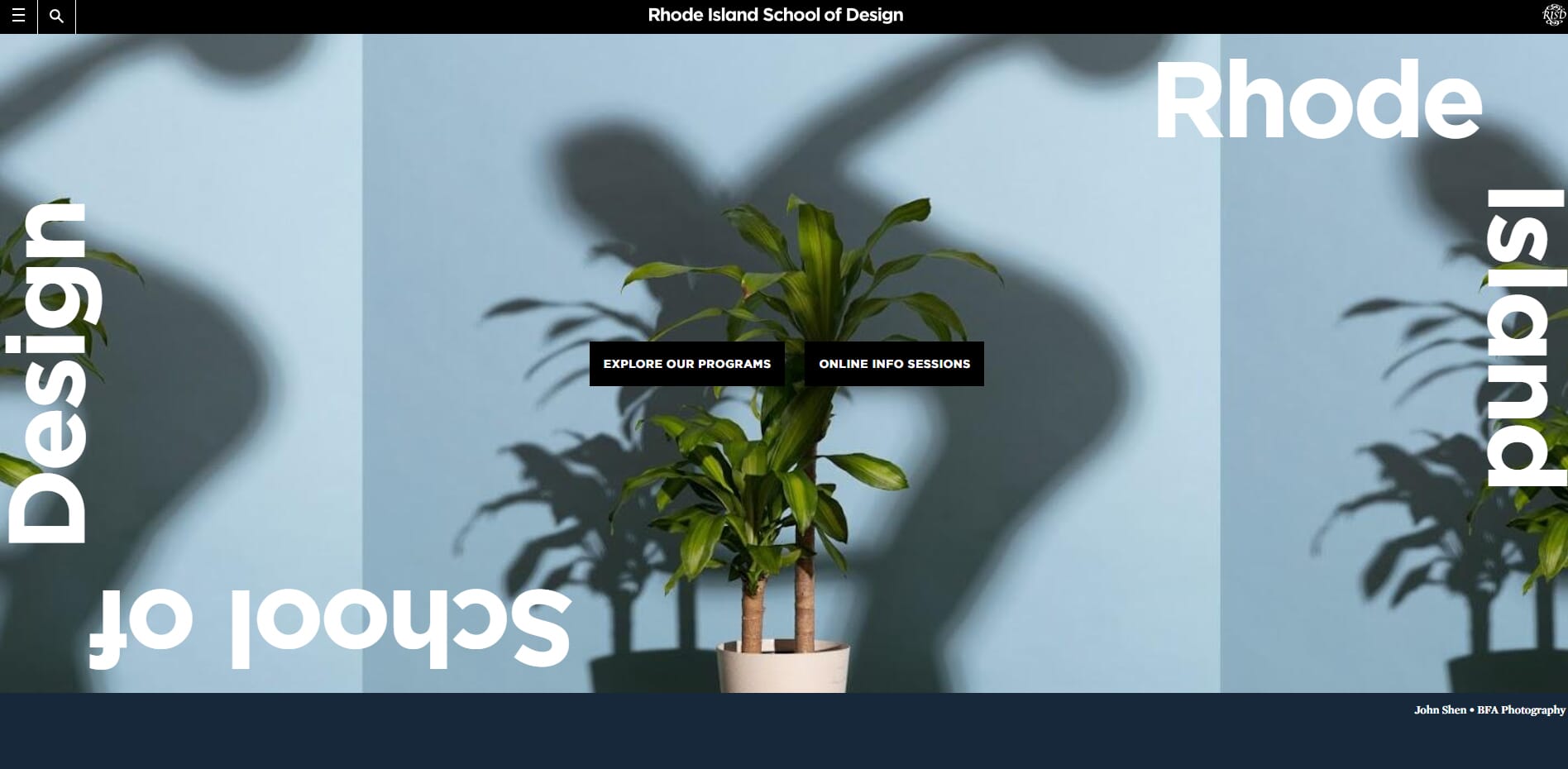 8. Ontario College of Art and Design University – Ontario, Canada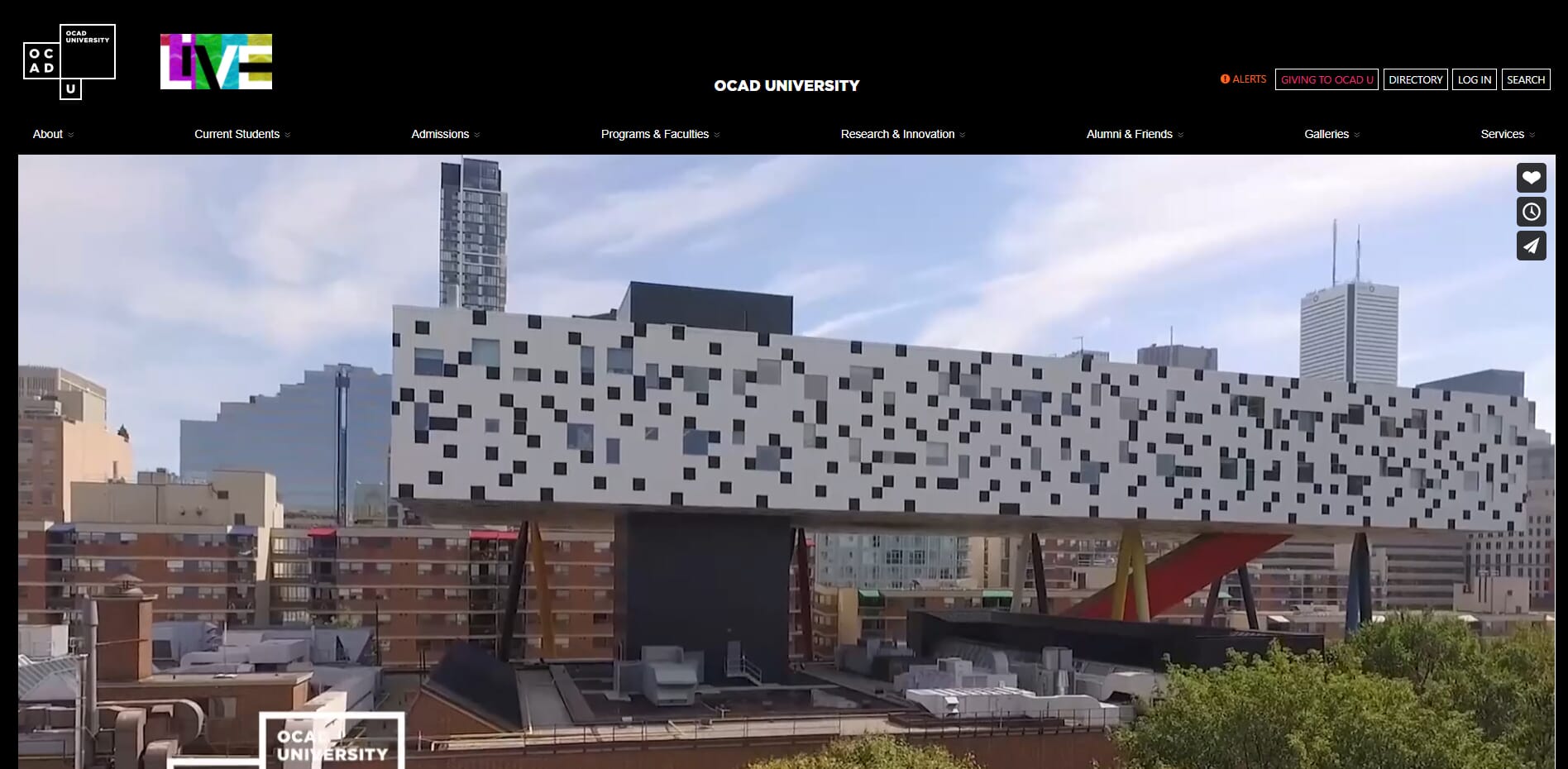 The Ontario College of Art and Design University was created in 1876 and is the largest dedicated art and design school in Canada.
At this renowned institute, you can take an undergraduate photography course. The course looks at photography as a form of fine art and helps you develop your artistic skills and vision. You can also expect to use traditional methods like darkroom processing. There is also a diverse range of electives to choose that allow you to specialize your skill set and interests.
9. Tokyo Zokei University – Tokyo, Japan
Located in the center of Tokyo, the Zokei University was originally known as the Kuwasawa Design School.
The Department of Design is concerned with photography but also covers subjects like animation, graphic design, media design, furniture, and textile design.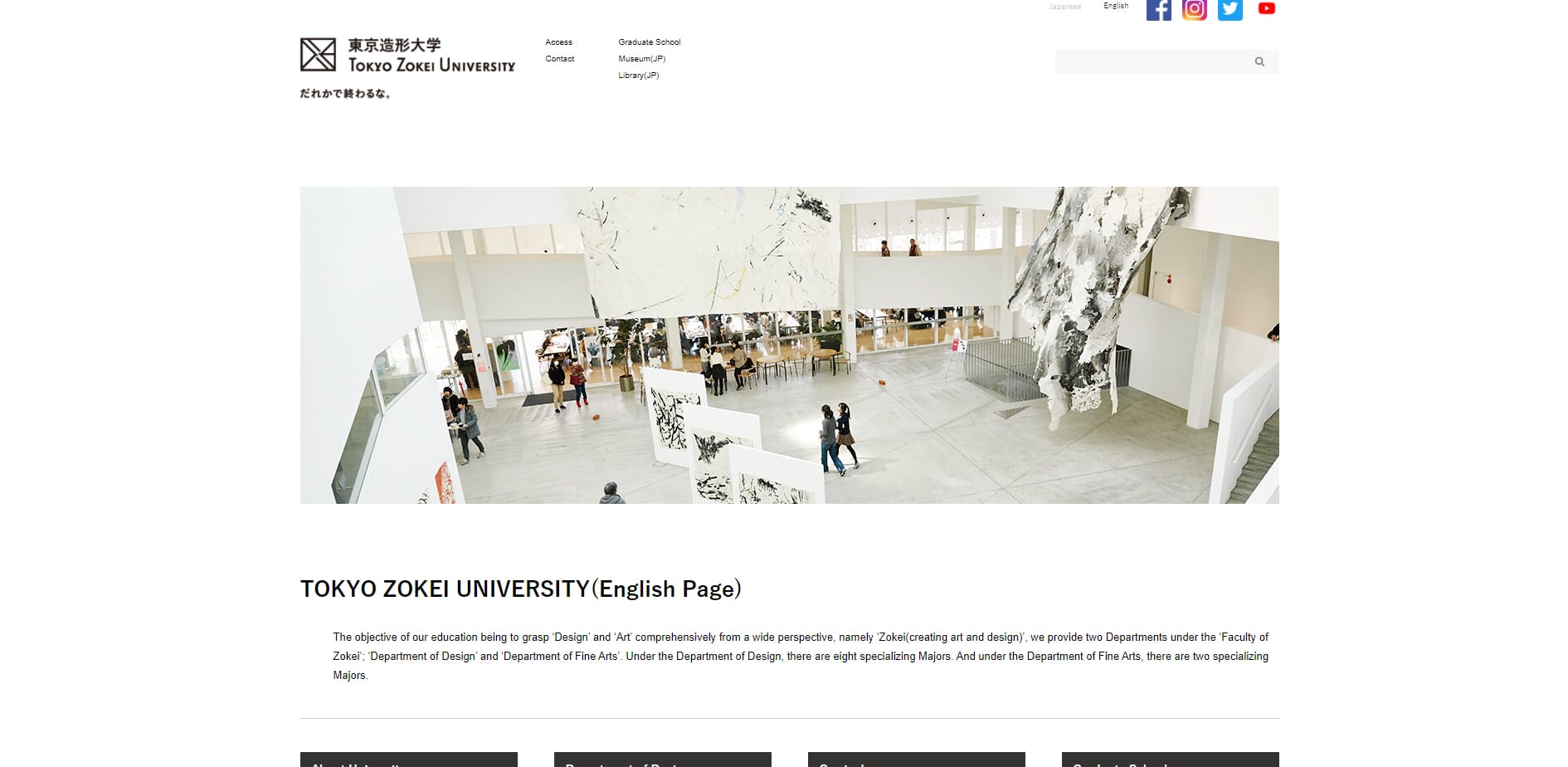 You can study a photography major that covers a brilliant range of topics such as visual expression, creative photography, and art and sociality. It also shows how photography and visual mediums interact with our society.
10. The Light and Life Academy – Tamil Nadu, India
India has a wealth of educational institutes, but the Light and Life Academy in Tamil Nadu is the premier choice for photographers. This is a specific professional photography institute founded by notable photographer Iqbal Mohamad in 2001.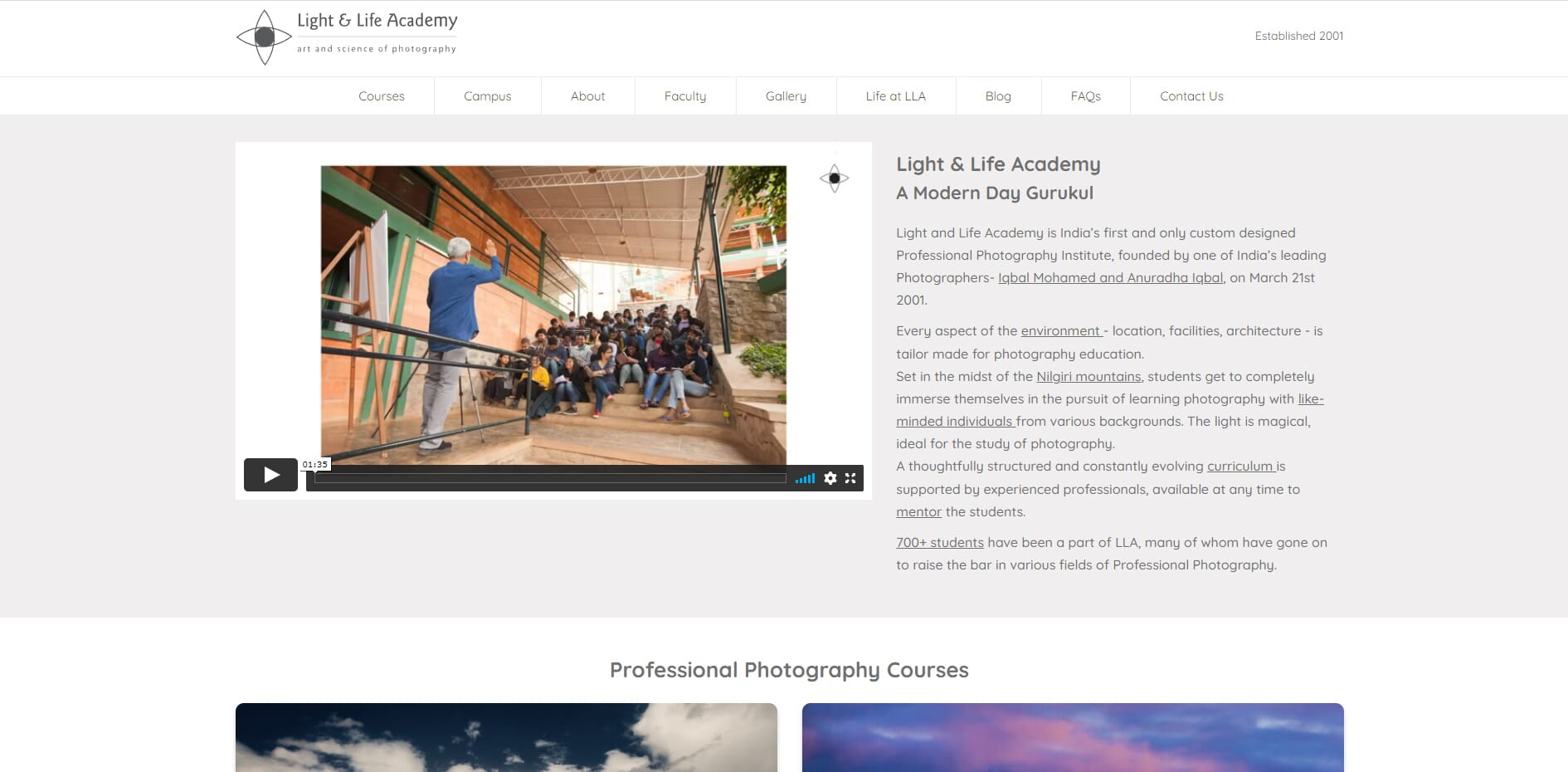 This establishment provides a balance between structure and freedom and is great for those who like to work at their own pace. In terms of learning and qualifications, there are two courses – a Diploma in Travel and Nature Photography, and a PG Diploma in Professional Photography. Customized courses are also available if you want to take a different path.
11. Goldsmiths University of London – London, UK
In terms of world rankings, Goldsmiths University of London is often considered one of the top options for art and design studies. It has a range of academic departments dedicated to the arts and offers two specialist photography courses.
The campus itself is located in south-east London, only a short distance from Greenwich Park and Canary Wharf. If this sounds like an attractive location, then you will be pleased to know that the university currently has two MA courses – MA Photography and Urban Cultures, and MA Photography: The Image and Electronic Arts.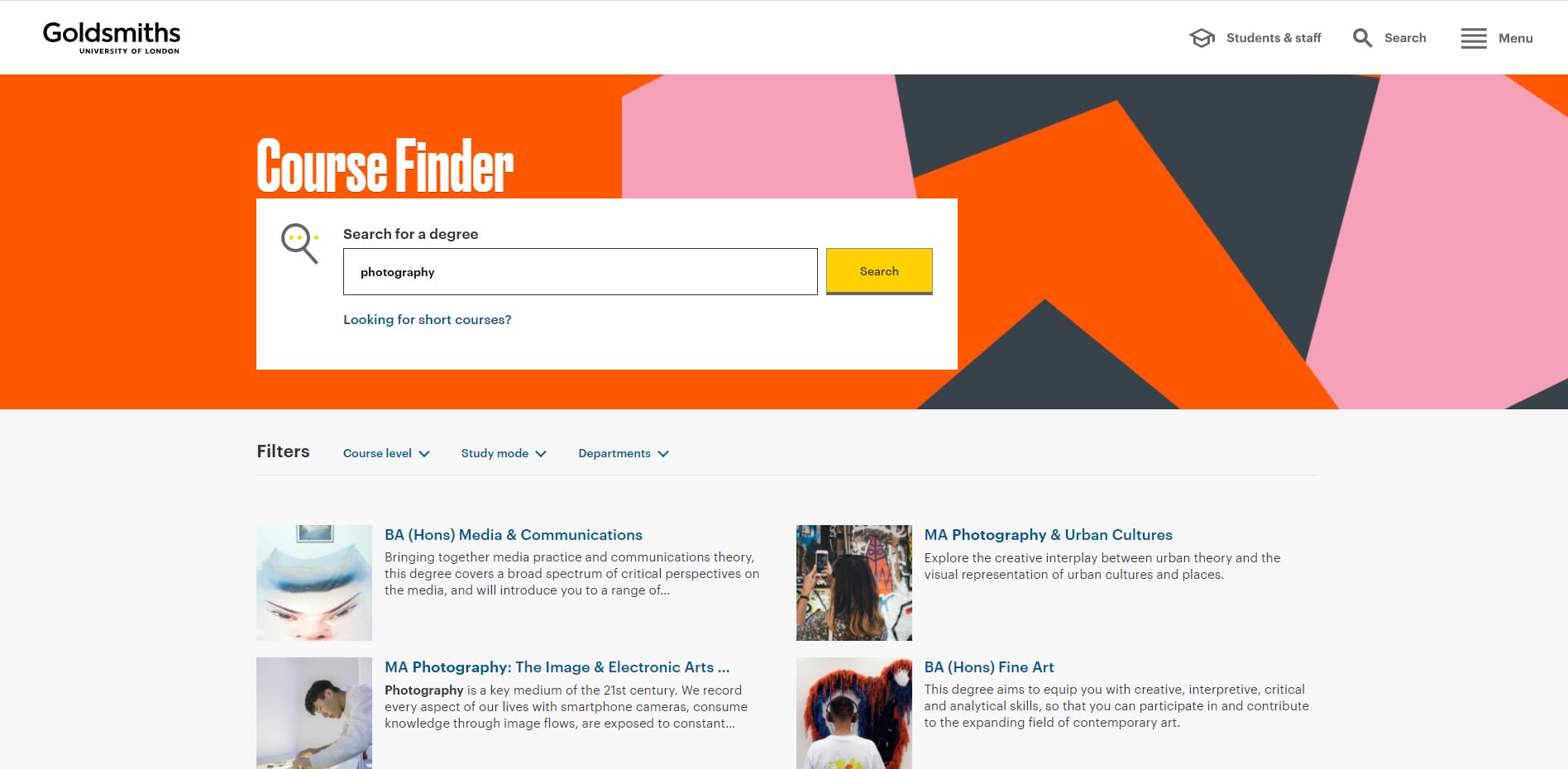 12. Instituto Europeo Di Design – Rome & Madrid
Considered one of the top institutes for creative design, the IED offers studying in Turin, Madrid, and Rome and offers a variety of courses in English, Italian, and Spanish
There is an excellent range of courses that include photography, but also dedicated photography options. For example, dedicated photography courses include Visual Communication: Photography, Visual Communication: Professional Photography, Street Style Photography, and Fashion Photography.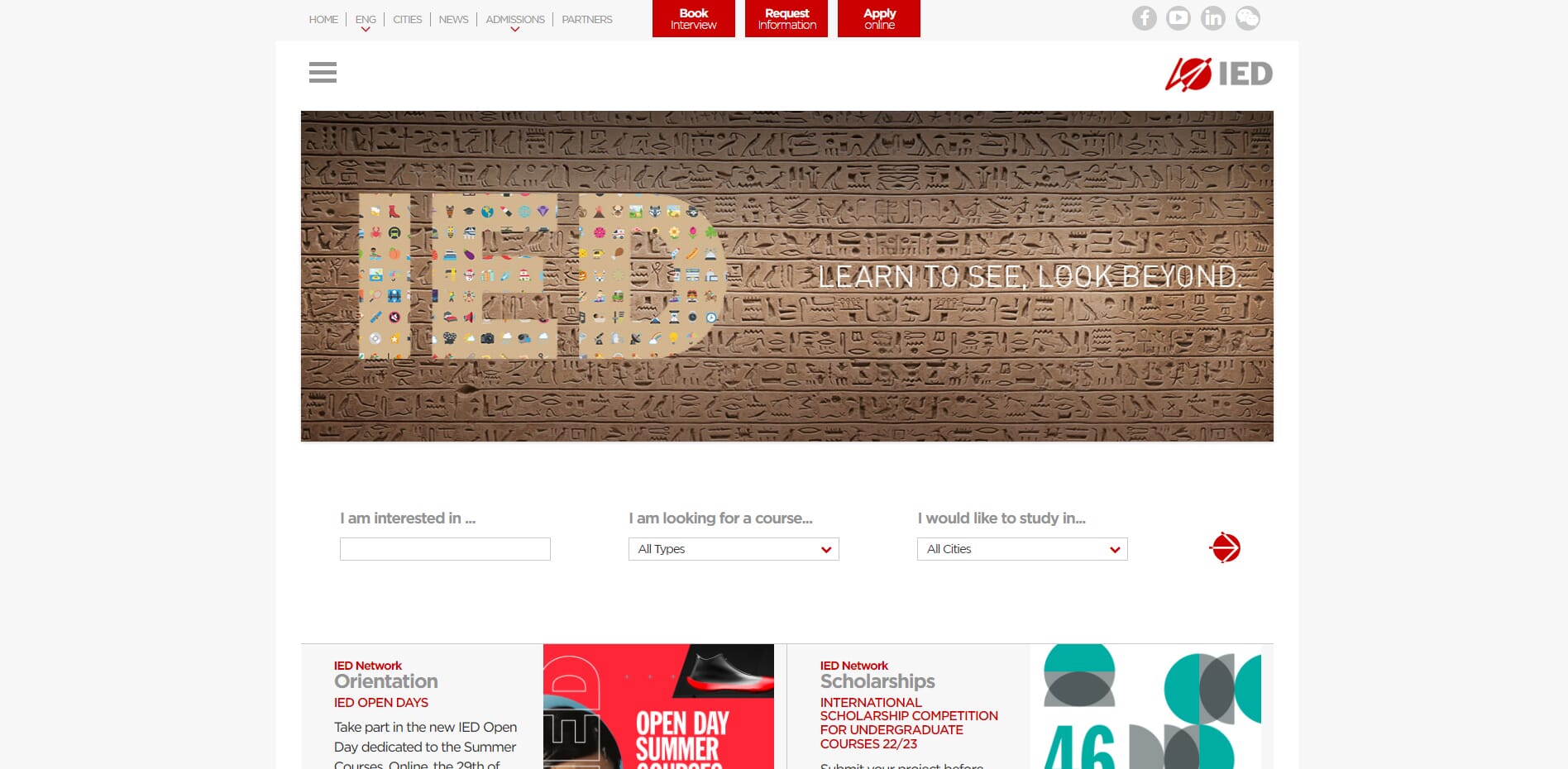 13. Royal Melbourne Institute of Technology – Melbourne, Australia
The Royal Melbourne Institute of Technology covers various disciplines and is one of the best-known universities in Australia.
It has a dedicated photography course that has been running in some form since 1887 and is considered one of the most established worldwide.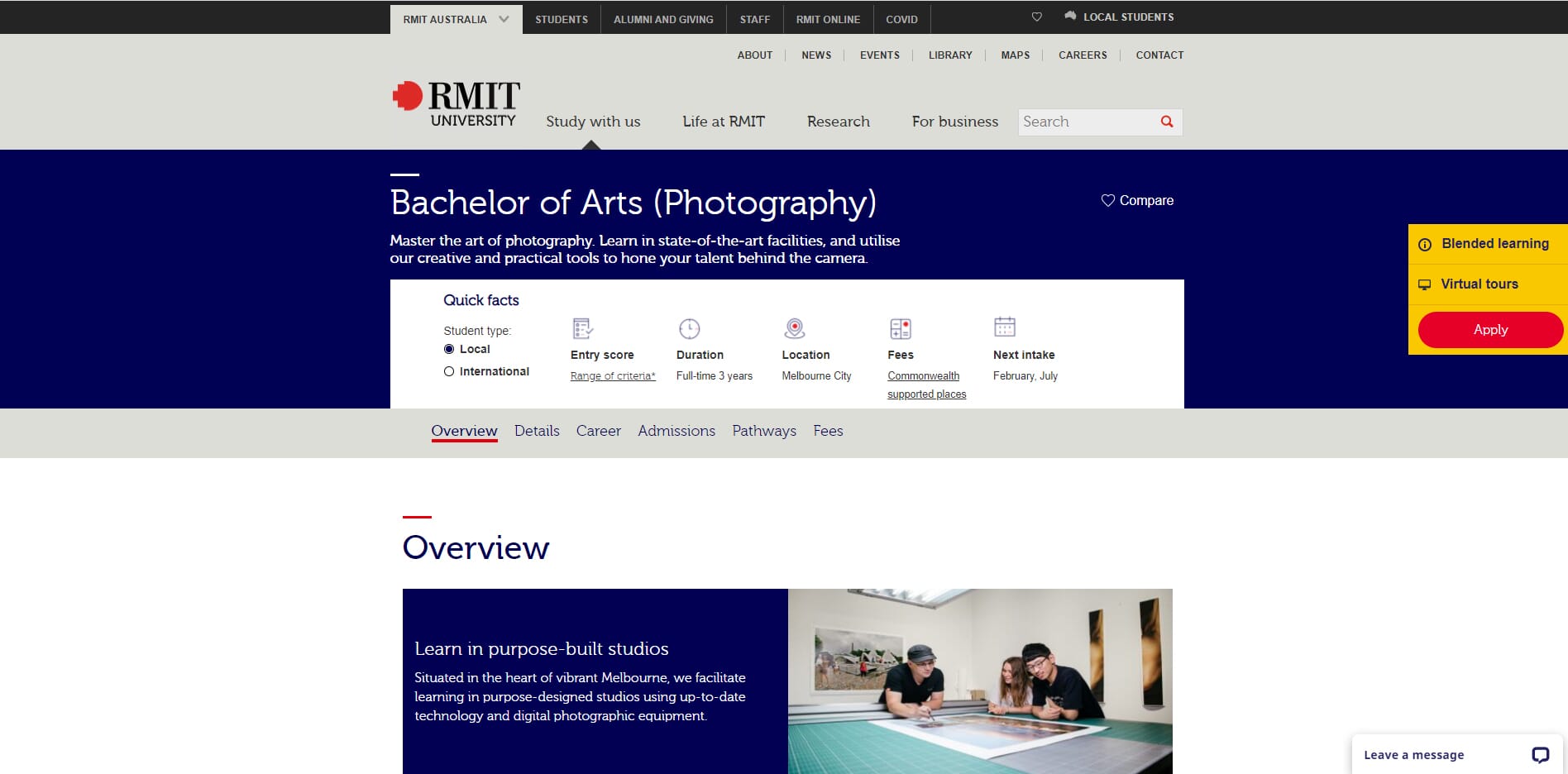 This includes a Bachelor of Arts in Photography that combines a range of different ideas including theory, concepts, and hands-on studies. The course aims to teach students how photography ideas relate to modern media and to give skills that have real-world applications.
14. National Institute of Design – Ahmedabad, India
Founded in 1961, the National Institute of Design was created at a time India was experiencing a cultural evolution. As a result, it is an excellent school that has a range of photography-based studies.
There are both graduate diplomas and master's degrees in photography. Firstly, the graduate diploma program lasts for one year and gives students a detailed insight into art and design. Secondly, the Master of Design in Photography is a 2–3-year course that looks specifically at photography but allows students to choose from a range of disciplines.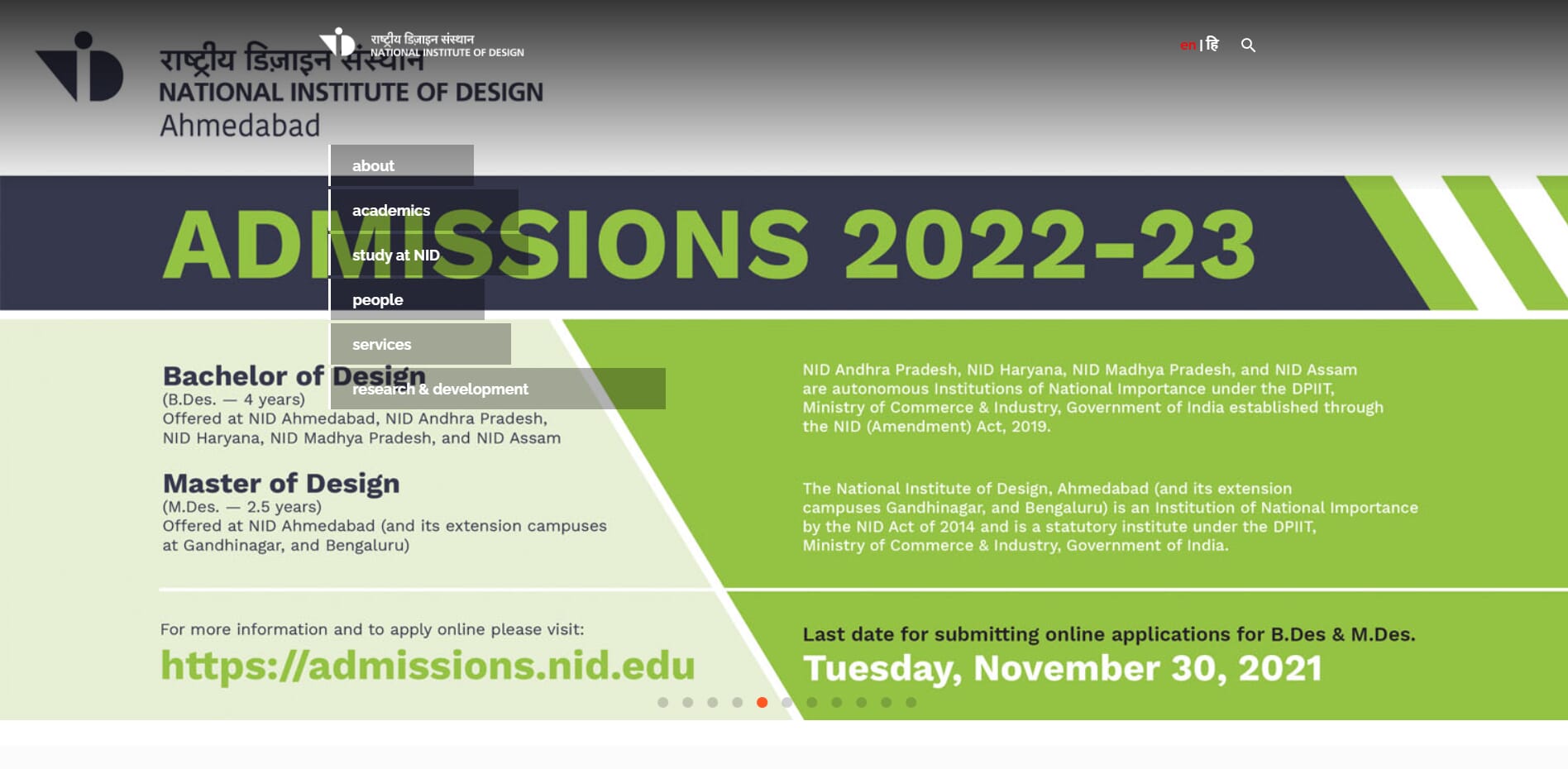 15. Stellenbosch Academy of Design and Photography – South Africa
Although established in 2003, the Stellenbosch Academy of Design and Photography already has an excellent reputation. Considered to be one of the top photography schools in Africa and has a range of diverse programs.
Students can opt for the Bachelor of Arts Honors in Visual Communication, and the Higher Certificate in Corporate Photography. There is also a range of short courses such as basic digital photography, cruise ship photography, and comprehensive photography.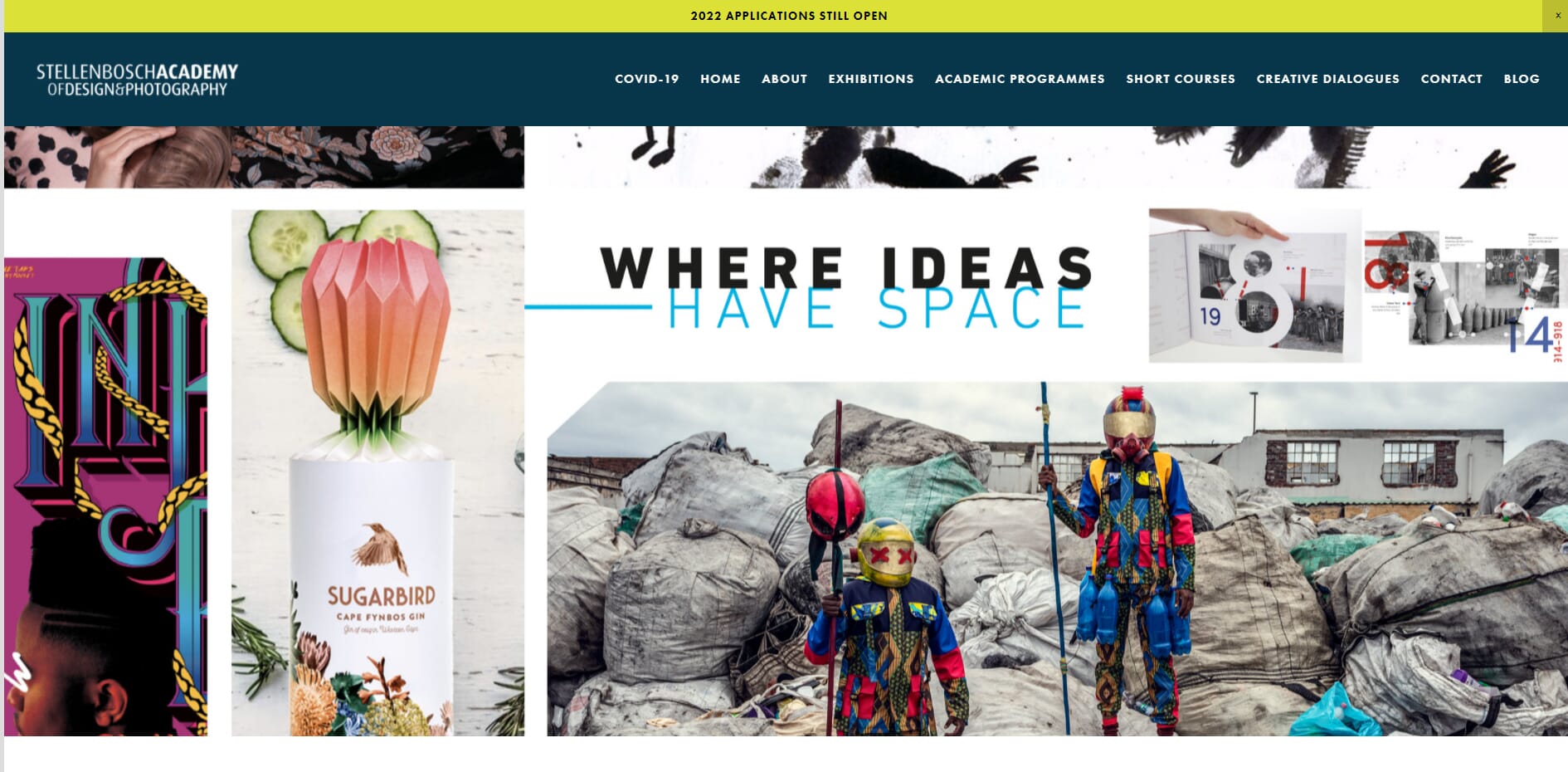 16. School of the Art Institute of Chicago – Chicago, USA
The SAIC was created as the Chicago Academy of Design and has been a respected name in arts education since 1866.
At this institute, you can study a range of customized courses in different areas of the arts – this includes things like material studies and art history. There is also a specific photography department that offers a Bachelor of Fine Arts, and a Master of Fine Arts in Studio Photography.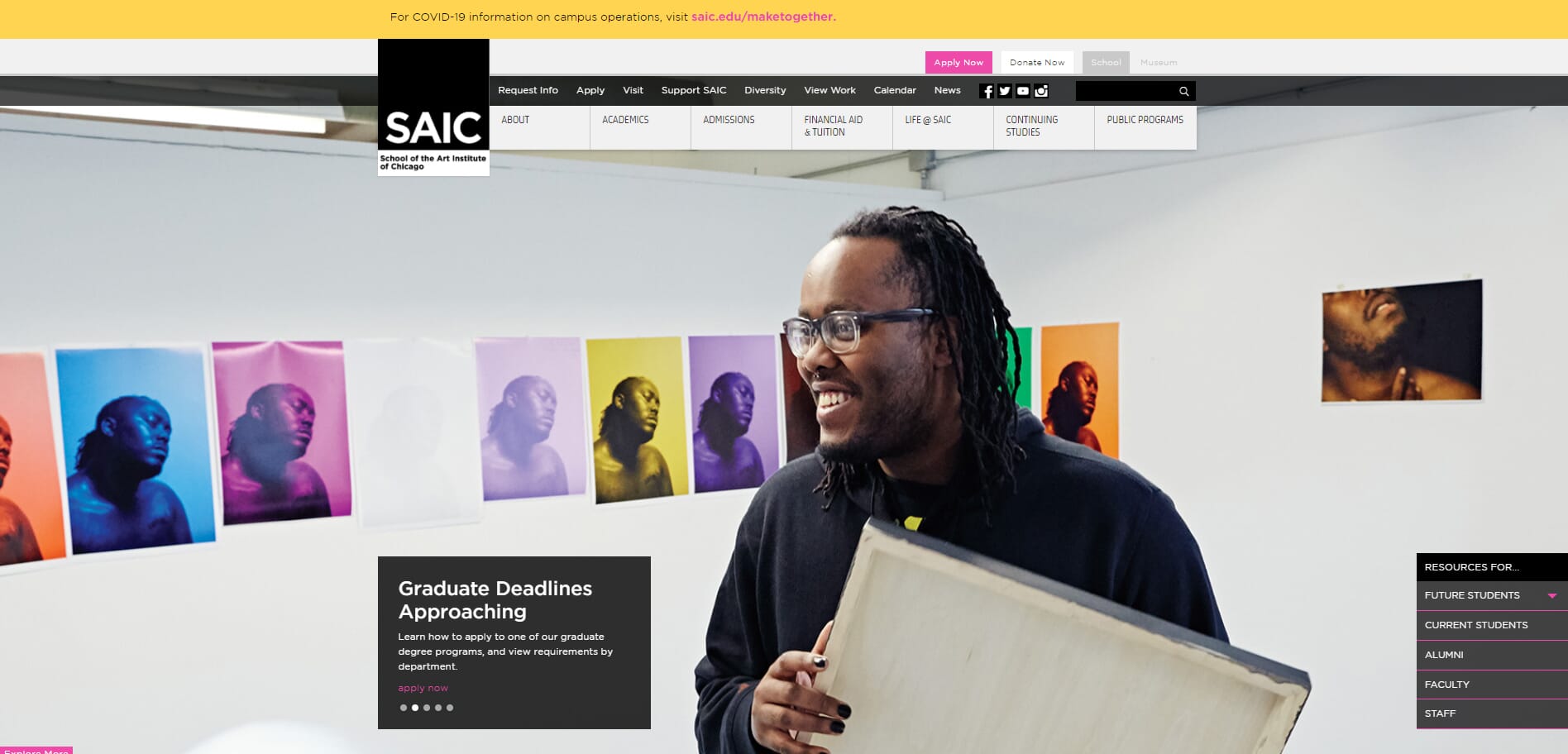 17. Ryerson University School of Image Arts – Ryerson, Canada
Dedicated to image arts, the Ryerson University is a popular option for students in Toronto who want to specialize in photography. This is because the school has a core emphasis on videography and photography.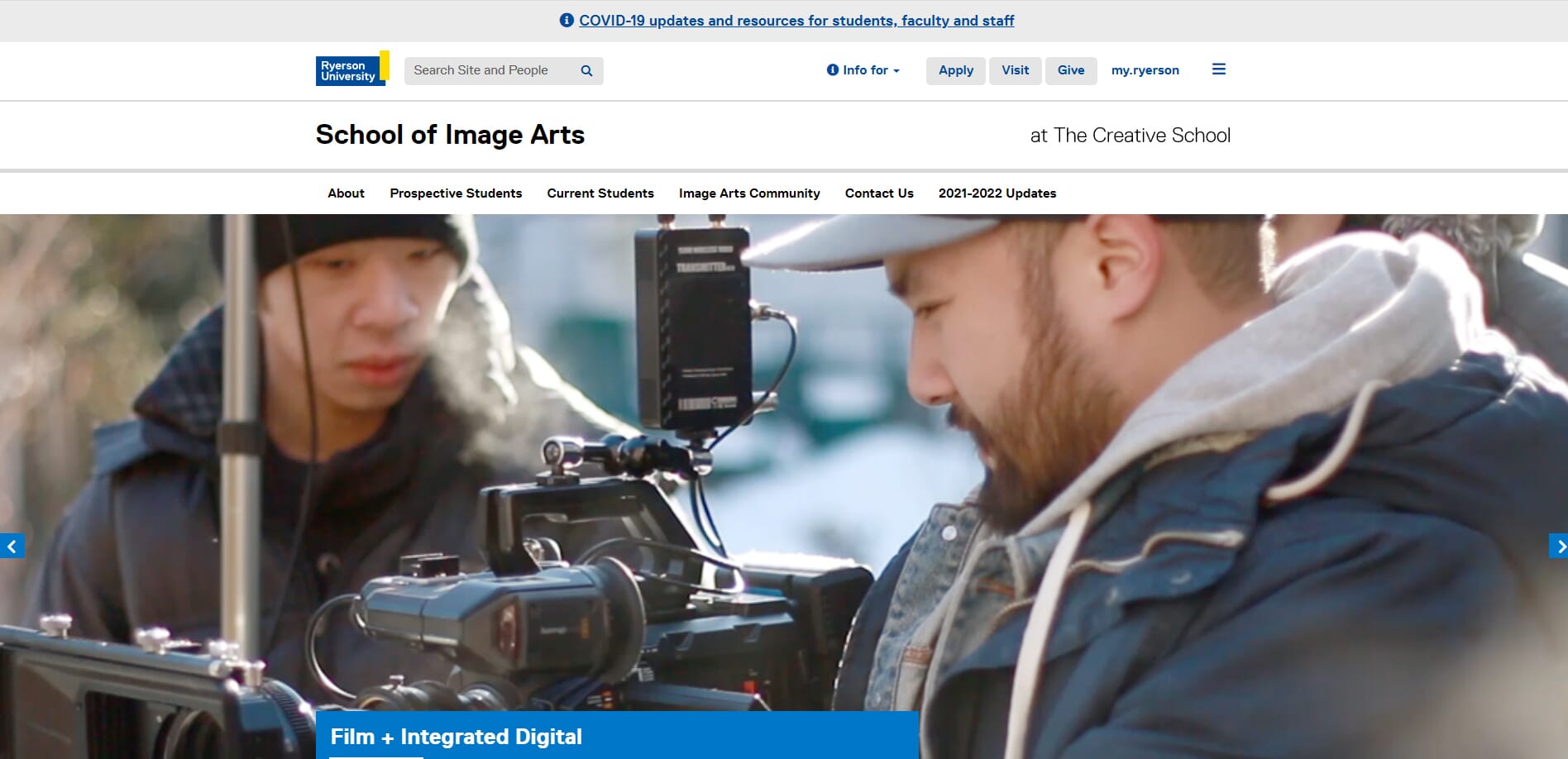 The BFA photography course is actually one of the longest-running in Canada and has an excellent reputation for the hands-on experience it provides. You can expect to develop a wide range of skills in both digital and analog photography.
18. Parsons School of Design – New York & Paris
New to the New York Institute of Photography, the Parsons School of Design is another prestigious institute in New York. Founded in 1896, this is a respected campus offers an innovative approach to studying and photography.
At this school, you can take one of two full-time courses that give a comprehensive insight into the world of photography. These are BFA and MFA photography courses. During your studies, you will learn about both digital and analog methods and also look at photography from different perspectives, including technical and design.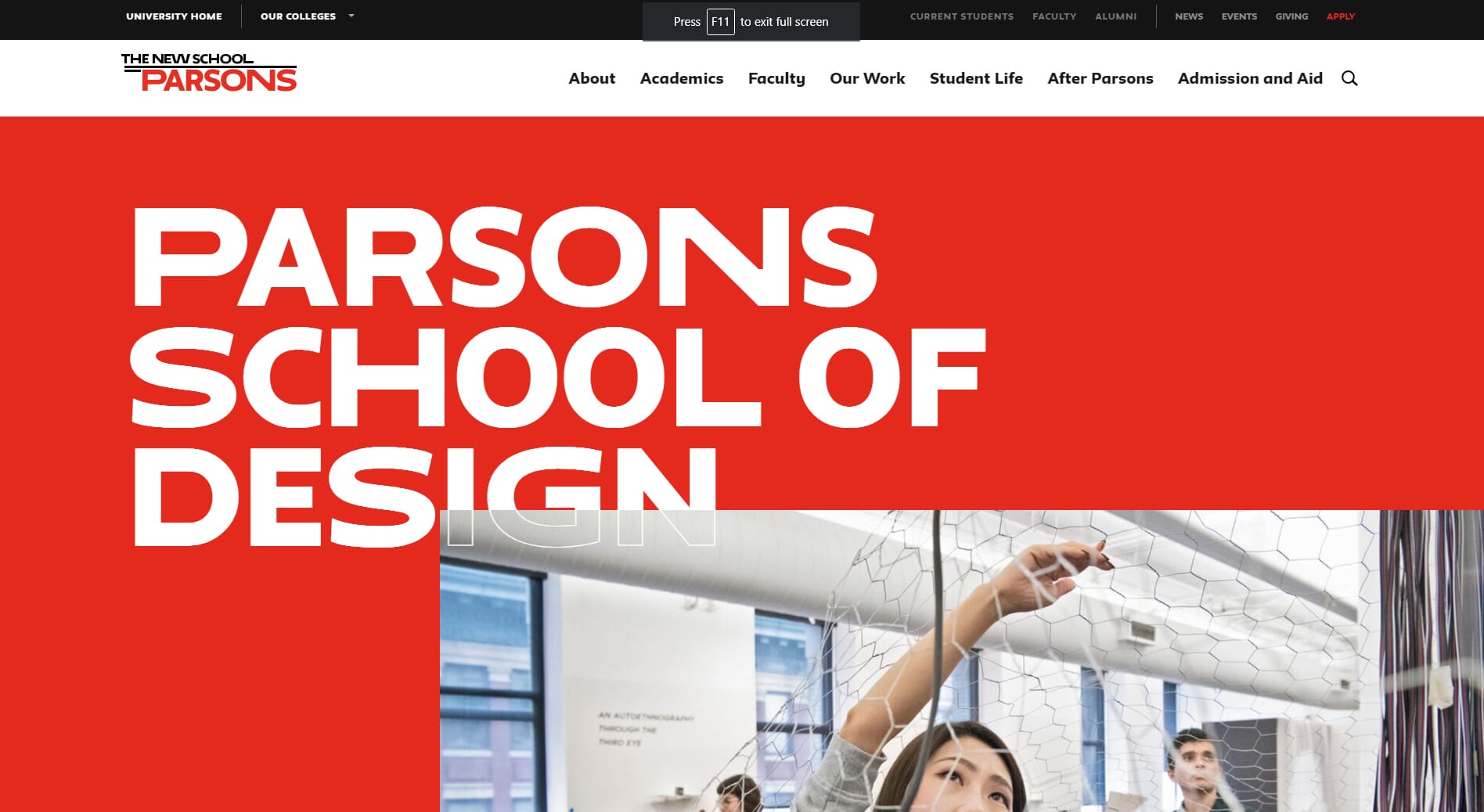 19. Kent State University – Ohio, USA
If you want a traditional university experience, then Kent State University is one of the best photography schools in the world. This is a traditional American university which has a huge campus spread across Ohio.
Visual Arts are one of the best-ranking departments at Kent State and there is a range of different courses available. These include Studio Media, and Digital Media Production – courses that have elements of photography in them. Alternatively, there is also the Photography Minor course and the Bachelor of Fine Arts in Photography.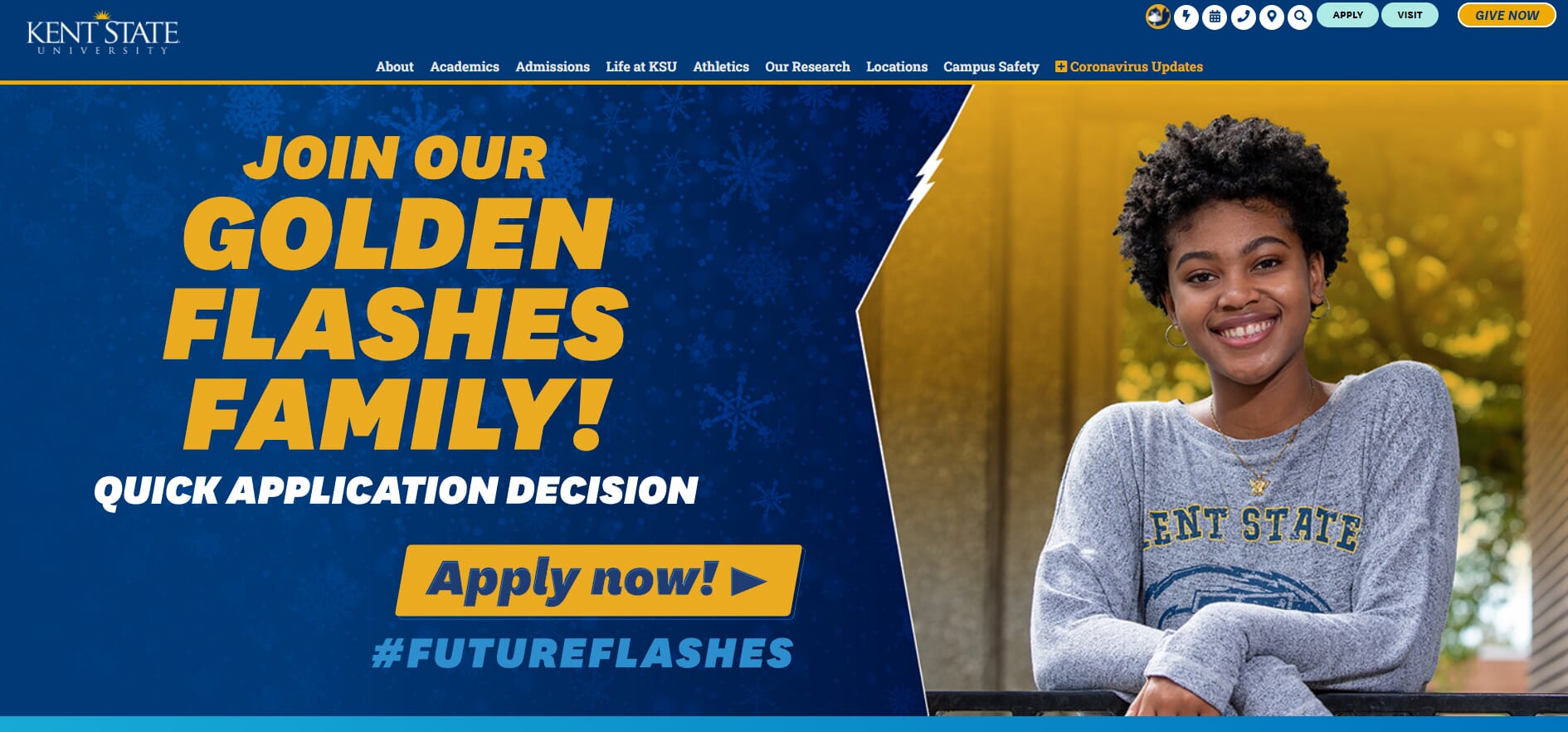 20. Speos Photography School – Paris & London
If you want to learn specialist aspects of photography in an attractive location like Paris or London, Speos is one of the best photography schools in the world. This is a specialist private high education institute that concentrates on photography. It has been ranking among the top 5 photo schools worldwide by numerous independent ranking systems too.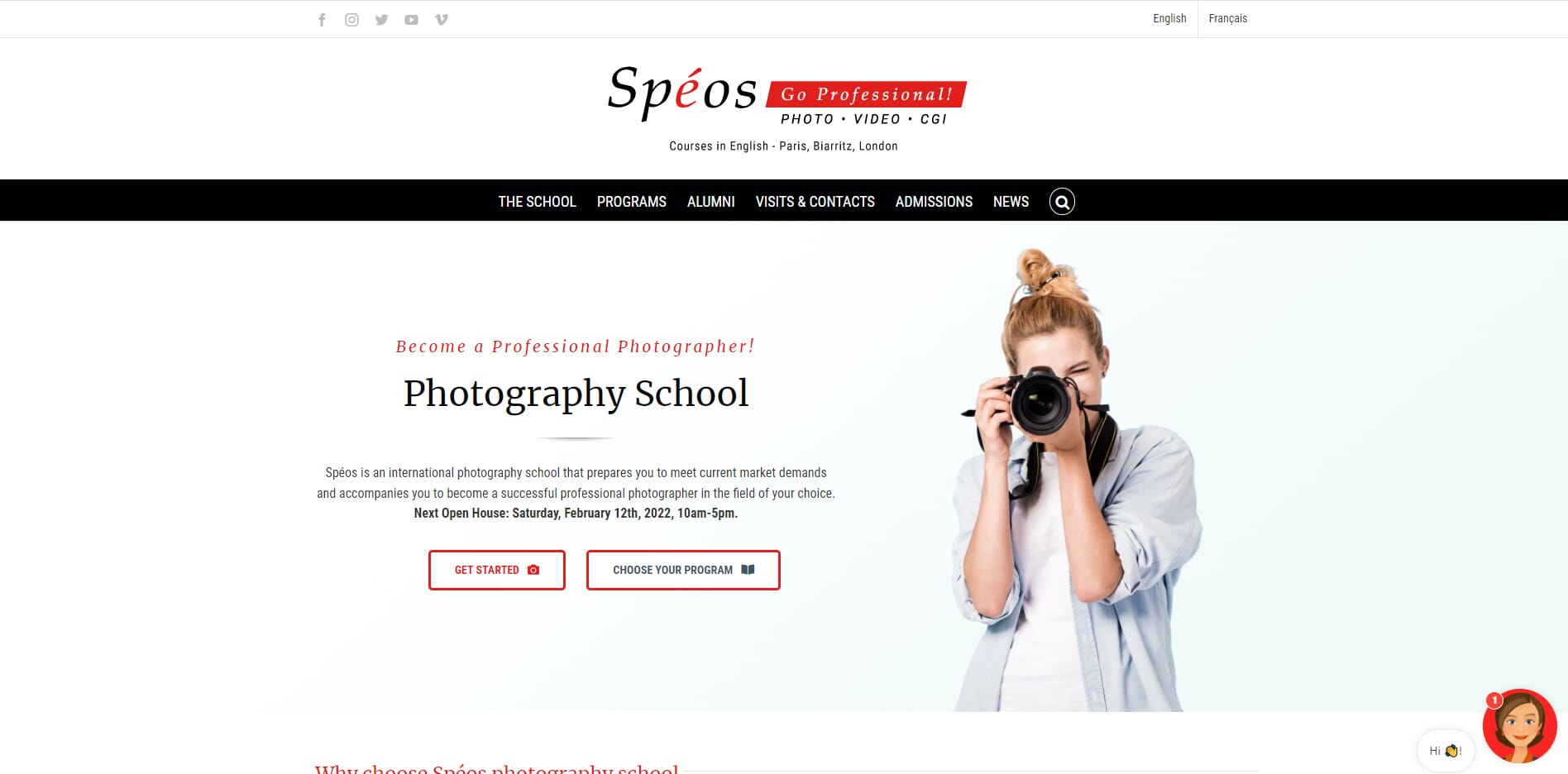 The courses offered here range from shorter 5-month options to full 2-year diplomas. Examples of courses include Sports and Action Photography, Fashion Photography, Photojournalism, CGI, and Studio Photography.
21. Krakowsie Szkoty Artytyczne School of Creative Photography – Krakow, Poland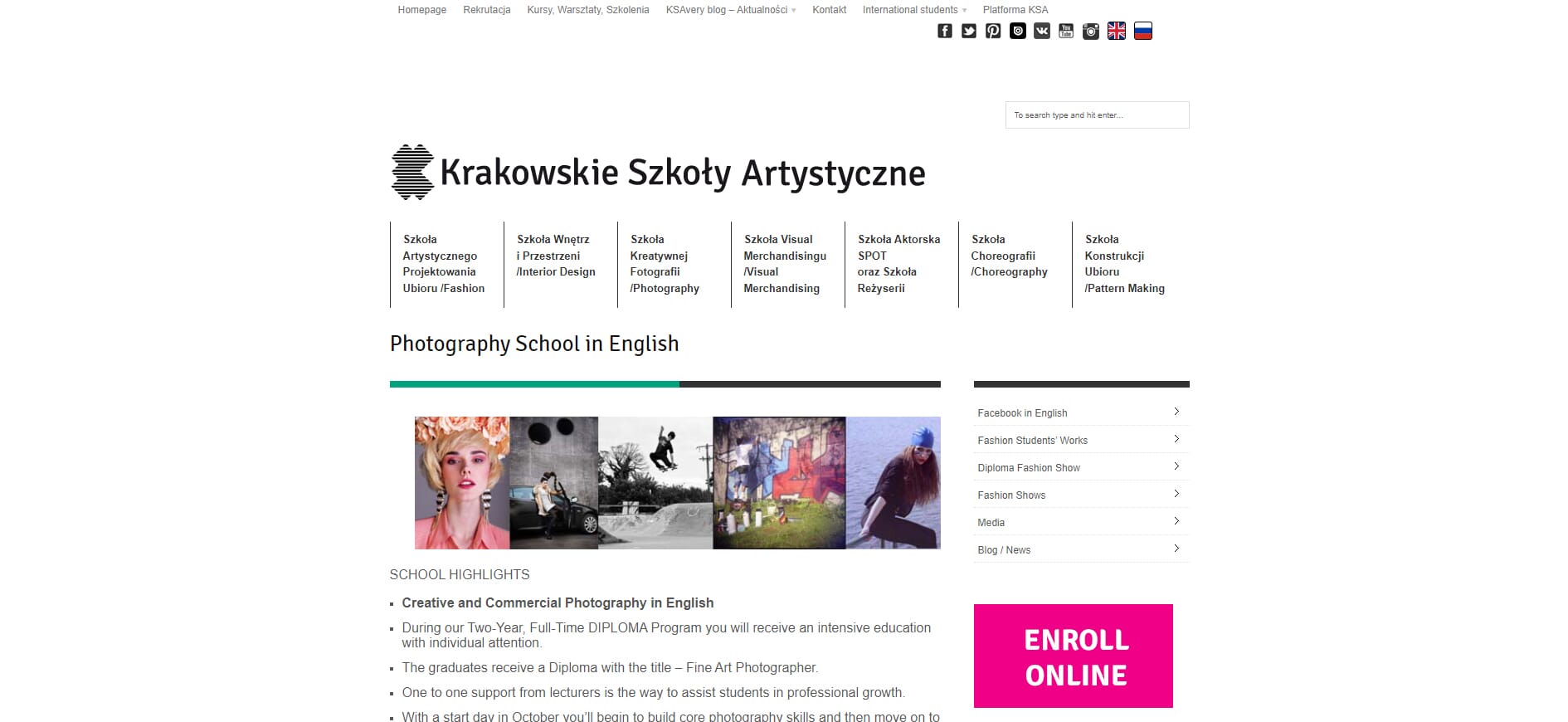 The KSA in Kraków has a range of core studies that allow students to specialize immediately. These include visual merchandising, fashion, drama, interior design, pattern making, photography, and choreography.
The photography course has a limited number of applicants and teaches exclusively in English. This is the diploma in fine art photography and is a two-year course that has both campus and online studying options. As a result, it is a great option for those who do not want the typical campus lifestyle.
Within the diploma, you can expect to learn a range of photography genres, including wedding photography and fashion photography.
22. California Institute of the Arts – California, USA
The California Institute of the Arts is one of the top art universities in the USA. Did you know that Walt Disney and his brother created this school? This institute offers a more well-rounded set of studies that encourage students to look at the arts as a whole entity, as opposed to specializing.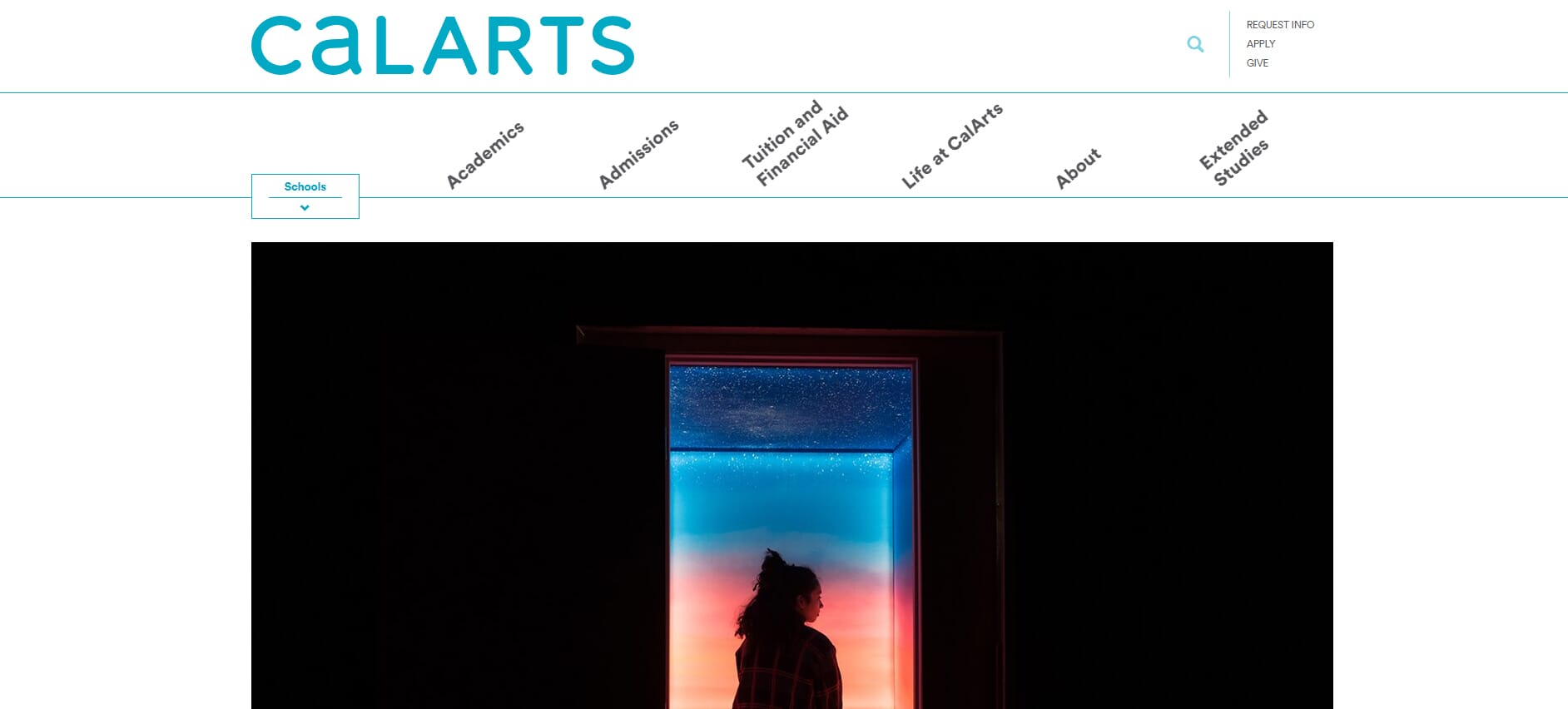 As a result, you can get either a Bachelor of Fine Arts degree, or a Master's Fine Arts degree in photography and media. While photography is a focal point of the courses, you can expect to learn other aspects of the arts too.
23. Vevey Vocational Education Center – Vevey, Switzerland
The Vevey Vocational Education Center is located in Vevey – a town on the eastern banks of Lake Geneva.
This institute has both apprenticeship level training, and full 2 and 4-year courses. The main course for photography is the 4-year Film and Digital Photography course. This teaches the fundamentals of photography.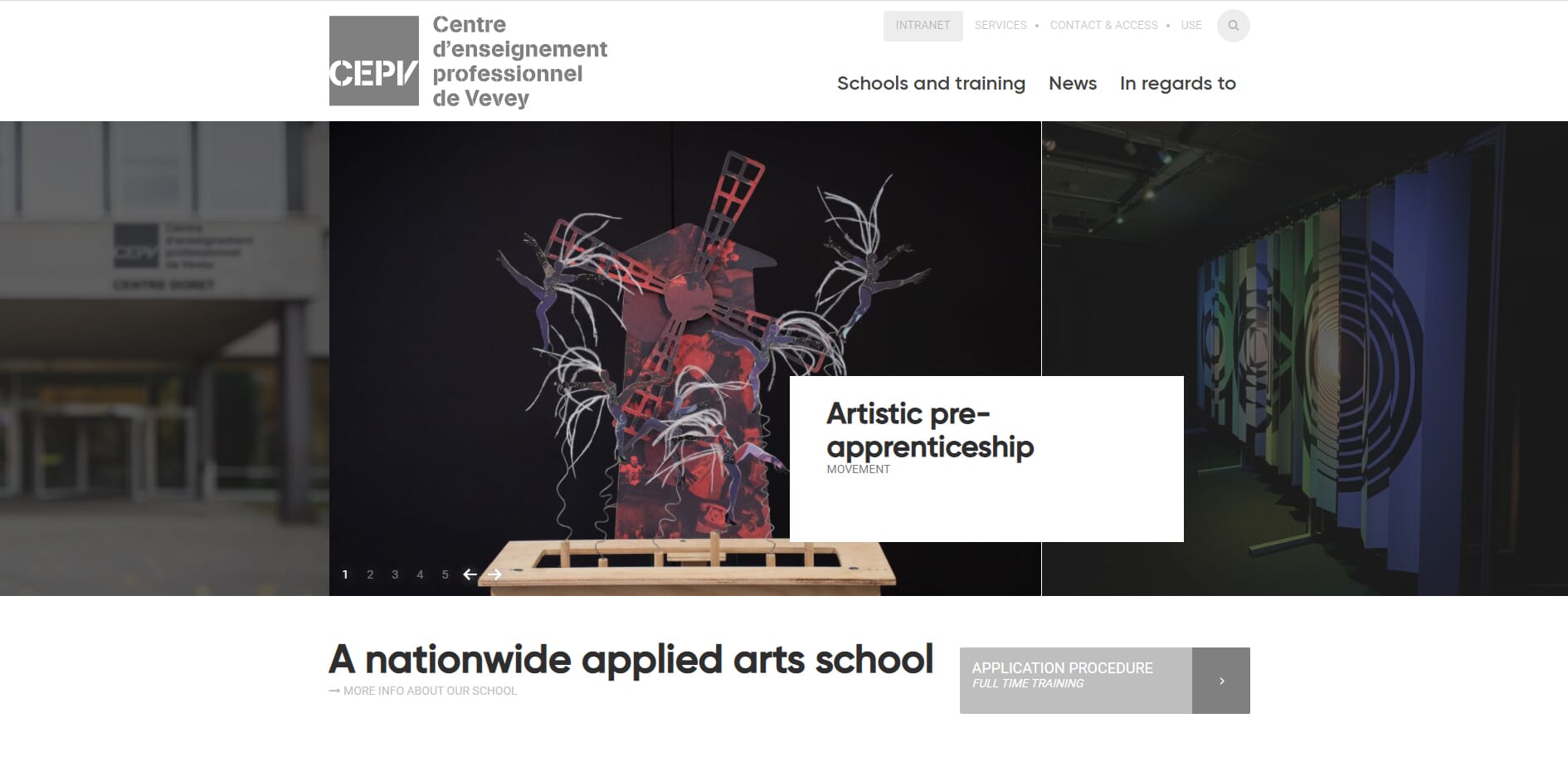 Alternatively, you can take either the corporate photography or full-time photographer courses that both include apprenticeships and internships to give you real-world experience.
24. International Center of Photography School – New York, USA
If you want flexibility in your studies and want to learn part-time, the International Center of Photography could be a great option. This institute is based in New York in Lower Manhattan – what better location to learn photography?
It is considered one of the best institutes dedicated to photography and the visual arts, and the campus also has some fantastic exhibitions too.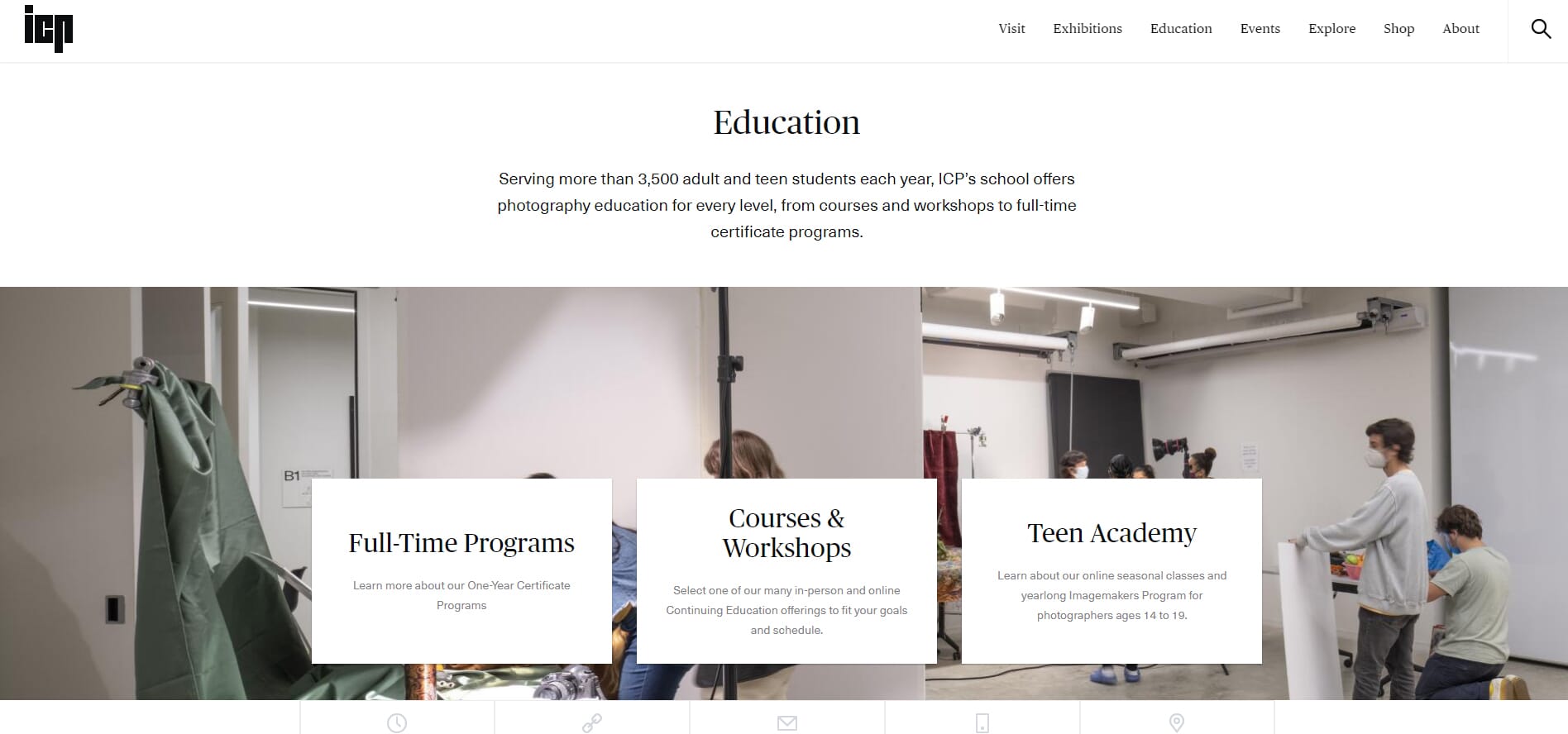 For learning, there are several full-time MFA certifications, but also a wealth of part-time study programs. The part-time options are taken online to give additional flexibility.
25. Columbia College Chicago, USA
Another fine institute for photographers in Chicago is the Columbia College Chicago. This college was originally founded in 1890 as the Columbia School of Oratory.
If you are a completer beginner and have virtually no knowledge of photography, the first-year undergraduate program is a great introduction.
It essentially starts from scratch, teaching you the basics. There is also a range of disciplines you can specialize in such as fashion, fine art, and commercial photography.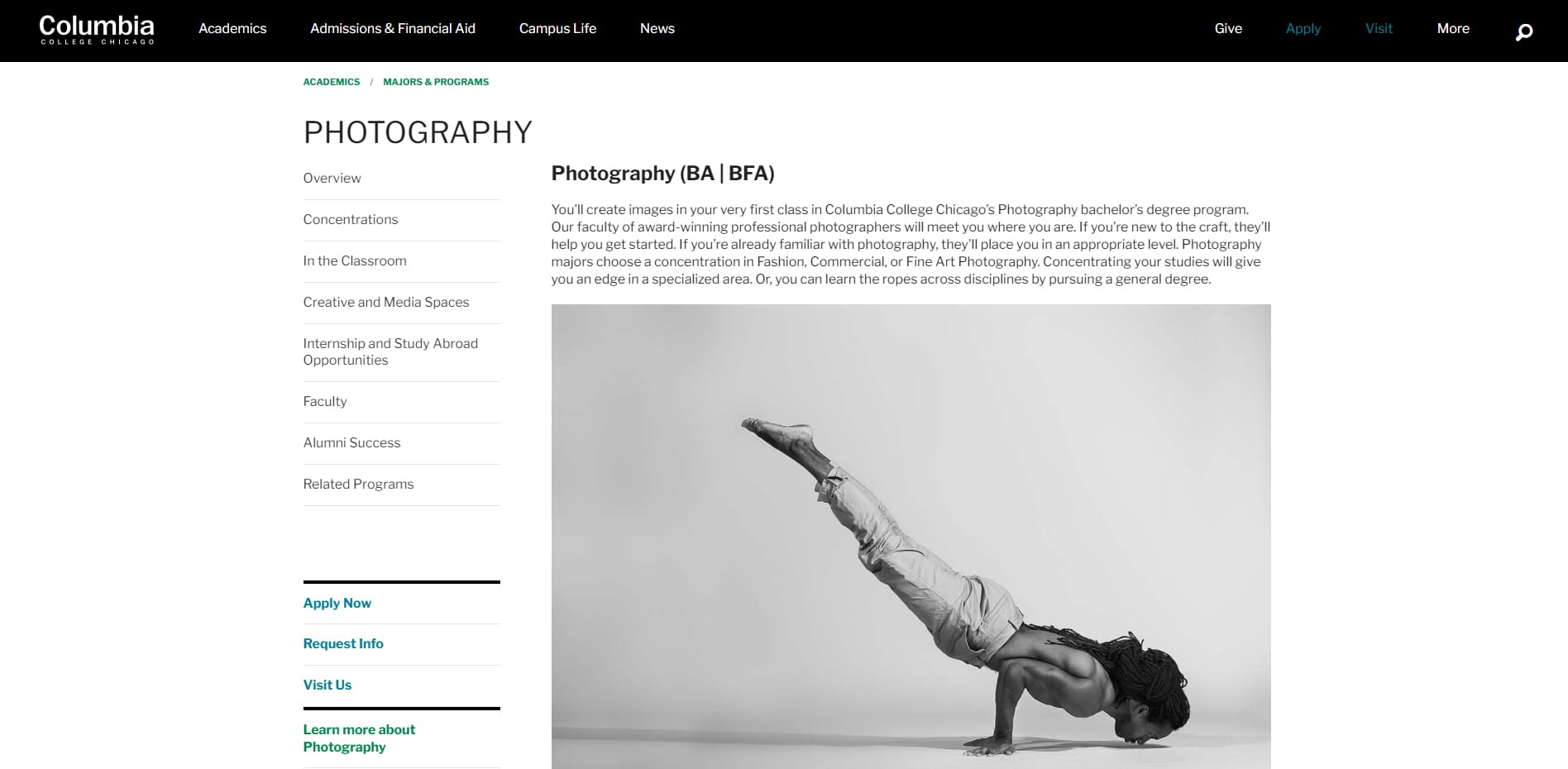 For inspiration, Columbia College Chicago is also home to the Museum of Contemporary Photography. Each year new exhibits are displayed, and it is possible to work at this museum as an assistant or intern.
26. Vancouver Institute of Media Arts, Canada
Compared to some of the other art institutes, the Vancouver Institute of Media Arts is relatively new. It was founded in 1995 but has an excellent reputation. It is also one of the highest-ranked educational establishments of its type.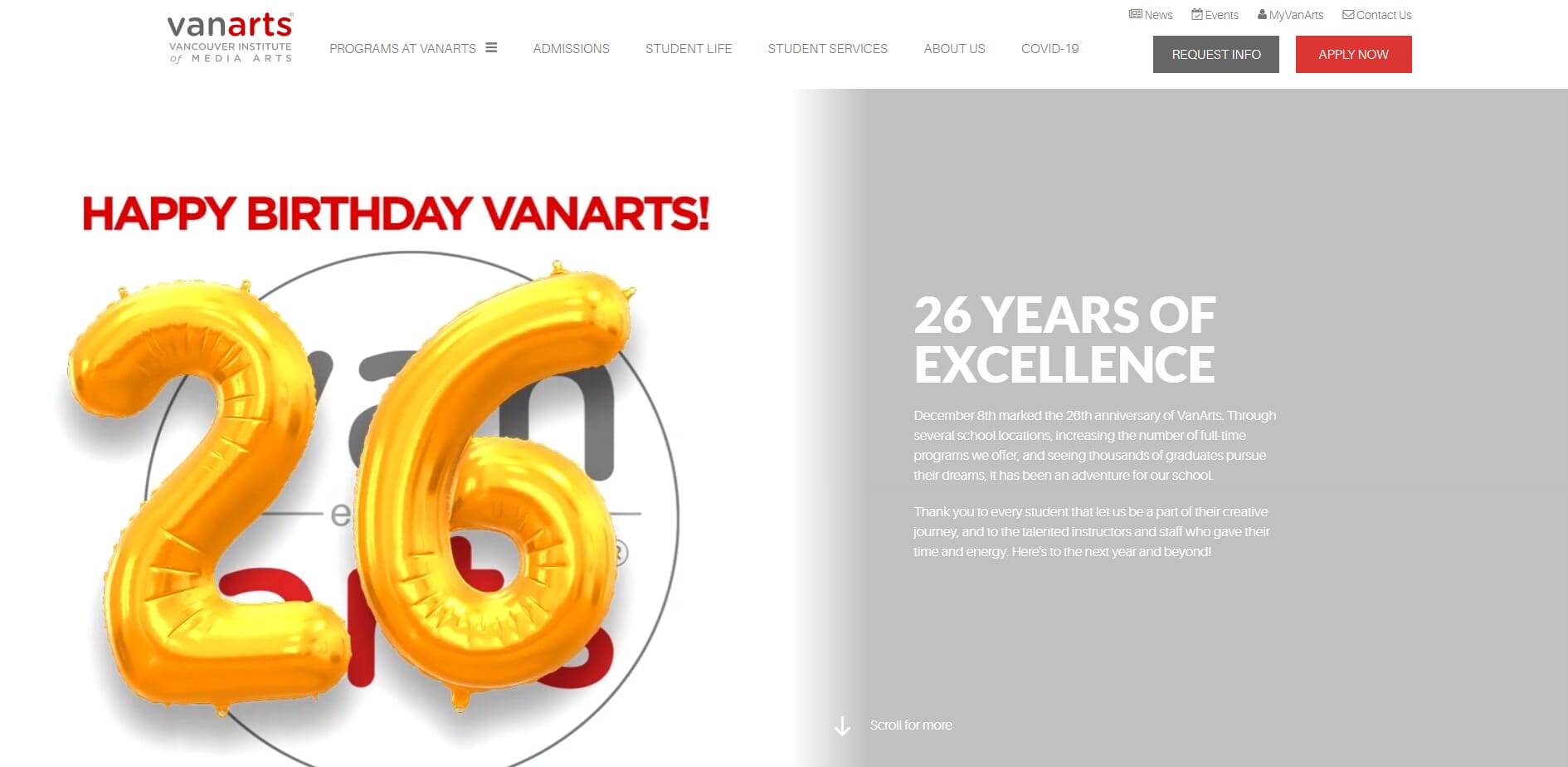 We also like that this institute adapts to modern learning and offers both on-campus and online learning.
For studying, students have a range of disciplines including professional photography, animation, web development, game design, and visual effects.
The one-year photography course includes business skills as well as hands-on learning. You will also learn important skills like photo editing, Photoshop basics, and product photography.
27. Photography Studies College, Australia
The Photography Studies College is often considered the best photography school in Australia. They enable learning in a myriad of different methods including online seminars, workshops, full-time courses, and part-time courses. This allows you to study as you wish, according to your needs.
Full-time courses include an Undergraduate Certificate in Photography, Master of Arts Photography, Bachelor of Photography, Certificate IV in Photography and Photo Imaging, and a Diploma in Photography and Photo Imaging.

This flexible photography school is suitable for many people – regardless of their experience and end goal.
28. International Summer School of Photography, Riga – Latvia
If you are looking for a prestigious photography course, the ISSP could be a great option. This is a limited, annual course that lasts for just nine days. The nine days are action-packed and you can expect to take part in lectures, masterclasses, workshops, and more.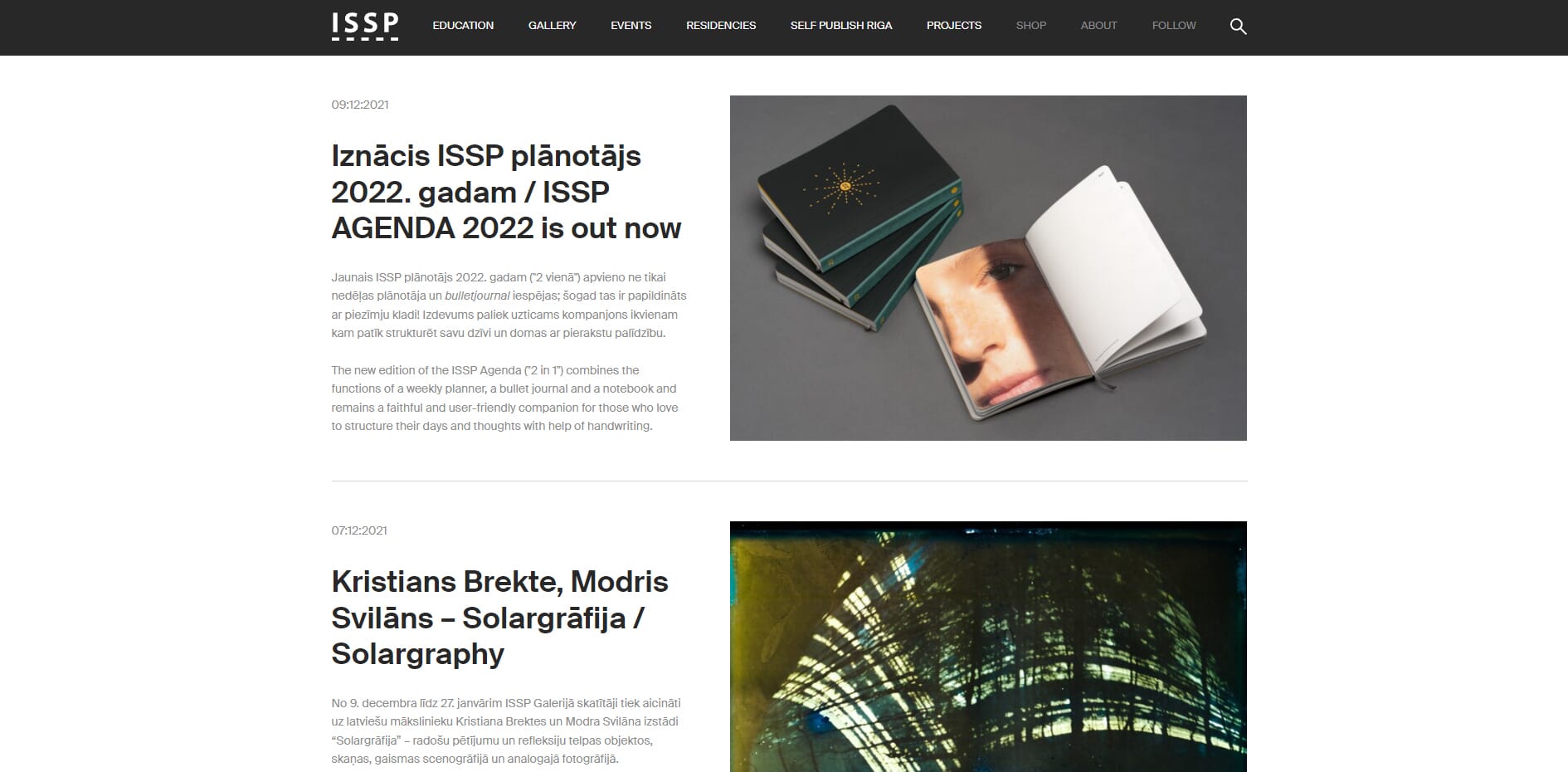 This educational event always includes representation from leading experts and voices in the industry. You can also expect appearances from renowned photographers from over 30 countries.
29. The Market Photo Workshop, South Africa
Moving back to South Africa, we have The Market Photo Workshop. This school was founded in 1989 by David Goldblatt. The workshop includes a school, project space, and photo gallery in Johannesburg.
At the school, you expect to develop excellent technical skills. Also, you will strengthen your conceptual knowledge and critical thinking. We also like that you will look at photography and its relationship with contemporary culture.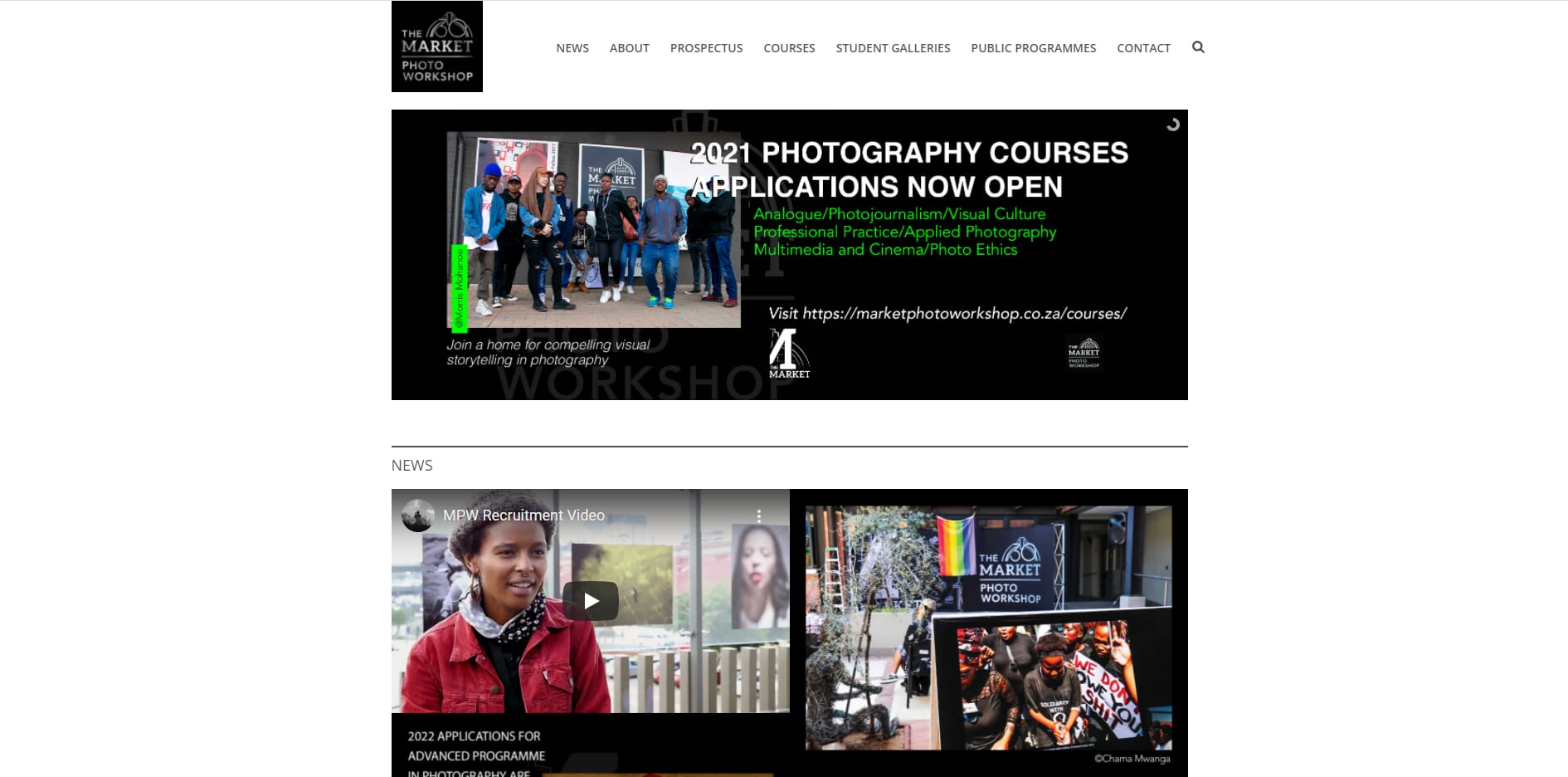 Aside from this, The Market Photo Workshop also teaches skills to be a successful entrepreneur. This includes mentorship and real-world job opportunities.
Take Your Photography to the Next Level This Year
We hope you have found this guide on the best photography schools in the world useful. As you can see, regardless of your location, there is a range of world-class photography schools available.
At these institutes, you can learn new techniques, expand your technological knowledge, and even delve into the history of photography. A photography school or university could be ideal if you are considering your further education options, or even want to go back into education as a mature student.