With Mother's Day fast approaching, it's time to show the moms in your life some pampering with a beautiful photoshoot! Here are 25 Mother's Day photoshoot ideas for photographers, families, and moms so you can create some wonderful memories this May.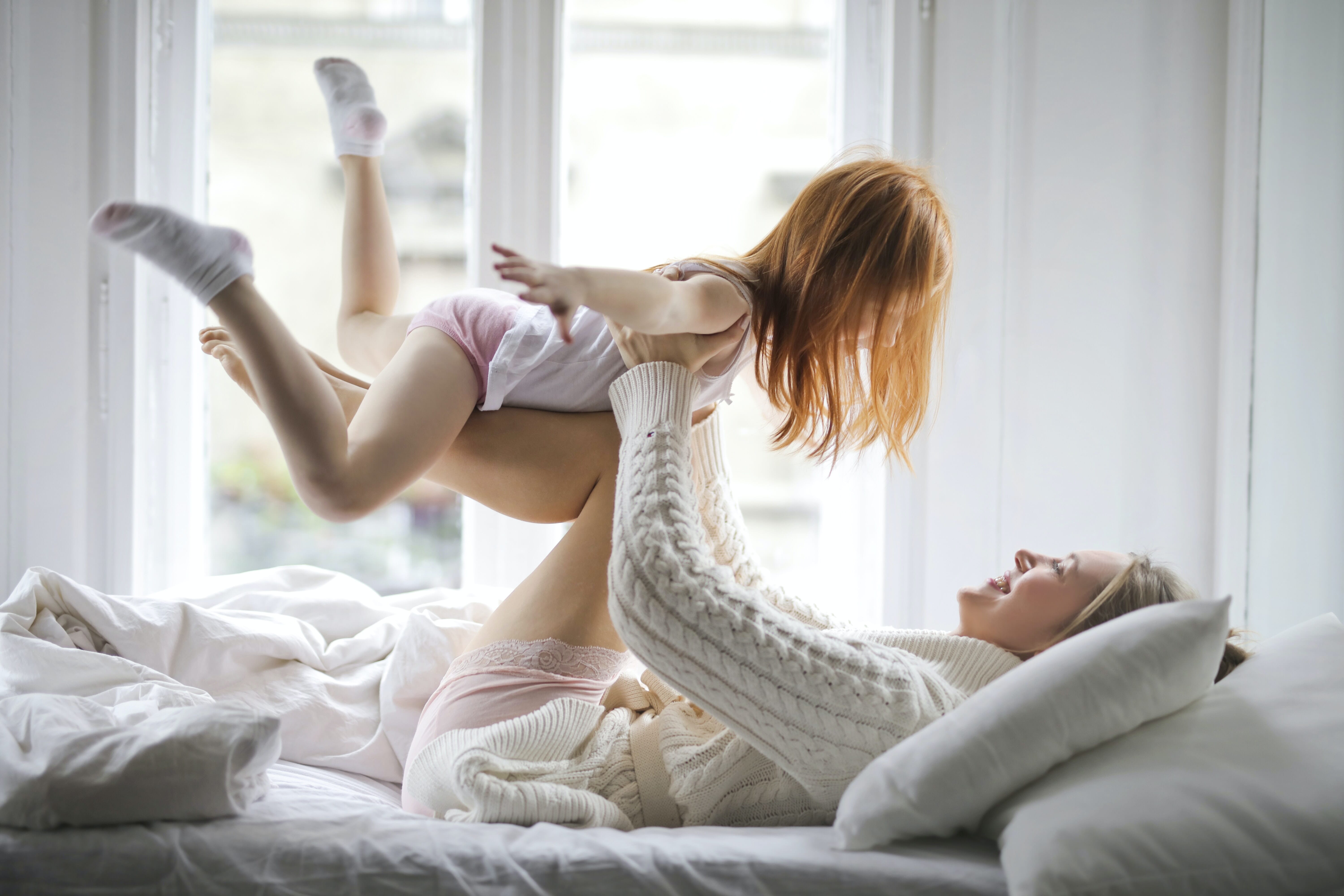 Mother's Day Photoshoot Ideas:
Mother's Day Location Ideas
Although we should celebrate mothers every single day, Mother's Day is a special time to acknowledge all of the incredible things women have done for their families. Mother's Day presents an amazing opportunity to capture photographs full of love, family, and more.
In this section, we share a handful of location ideas for an outstanding Mother's Day photoshoot.
1. A Forest in the Mountains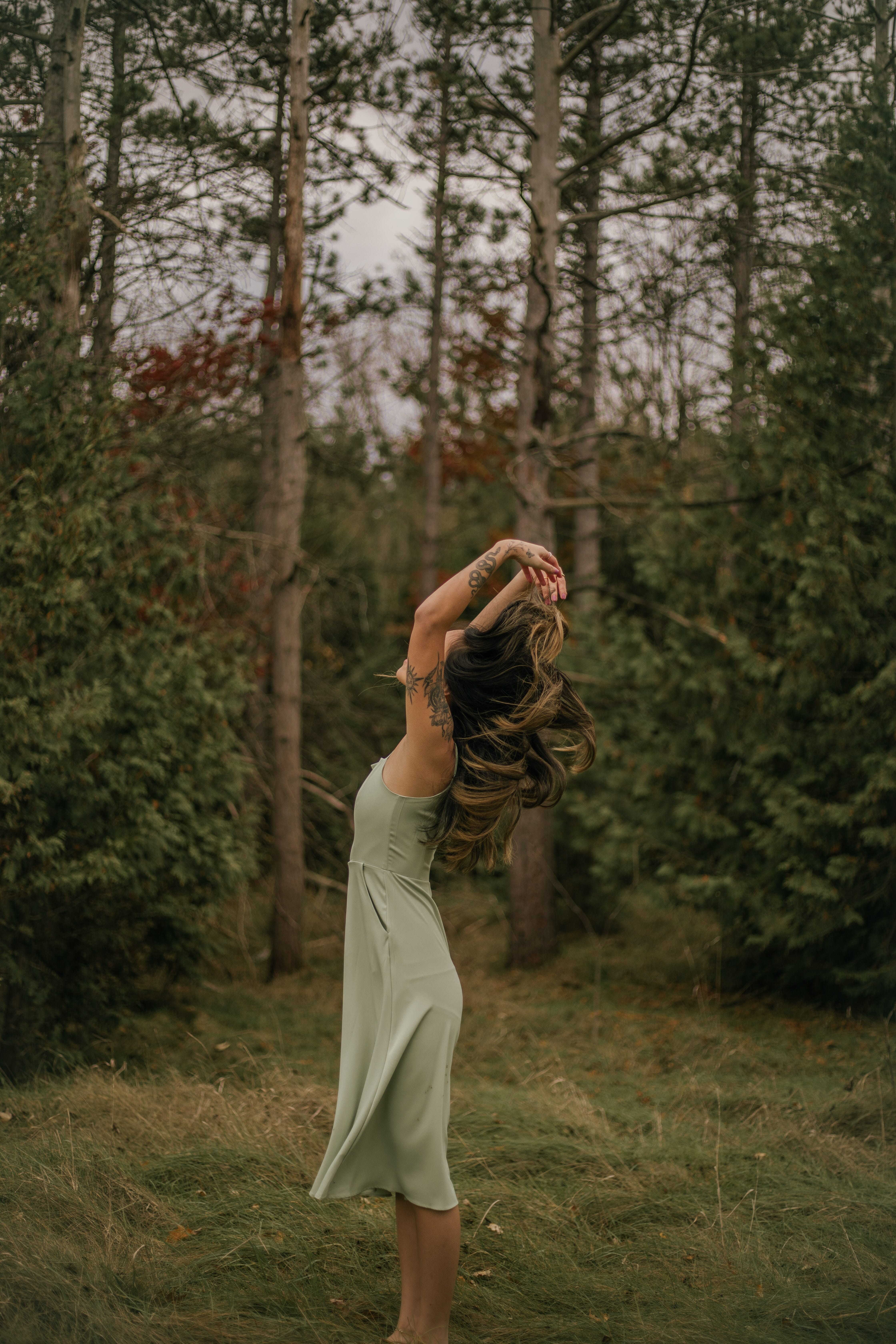 Gaia comes to mind on Mother's Day; she's the most ancient mother of them all. She's the Greek goddess of the earth (and sometimes referred to as Mother Earth). Therefore, nature is one of the greatest manifestations of motherhood and life.
A forest in the mountains makes for dramatic imagery that expresses such a beautiful idea in an epic way!
2. Flower Fields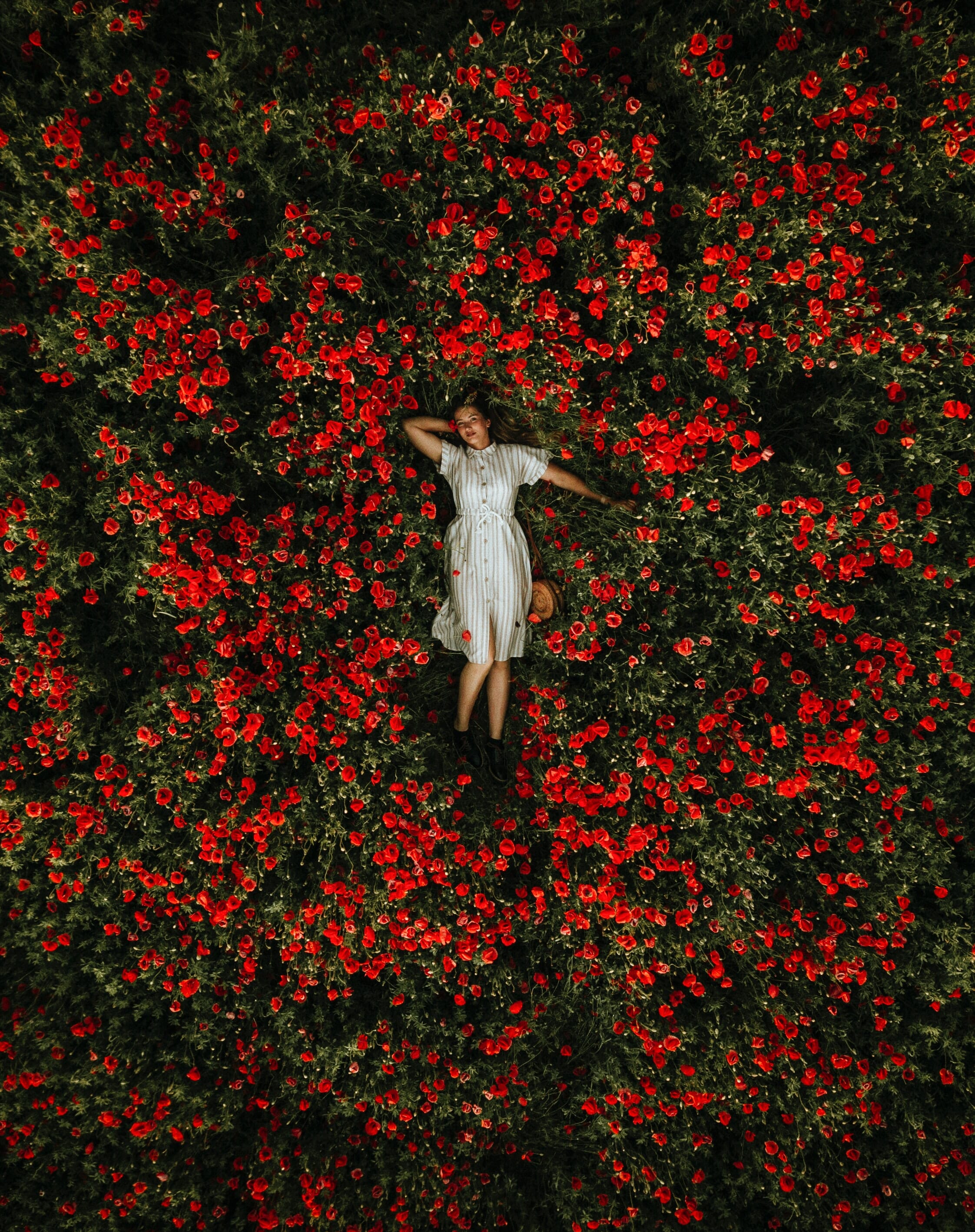 Mother's Day falls in the spring, when colorful life blooms all around us. Vibrant and beautiful flowers look great in photoshoots, and when combined with a mother, the results are amazing!
Before running into any old flower field, however, make sure to check whether you can photograph legally; some fields are located on private property!
3. A Park at Sunset

The golden rays of sunset make for a wonderfully warm and ethereal feeling, which reminds us of our families. Including the beautiful yellow halo of the setting sun in a Mother's Day photoshoot will make for an incredibly eye-catching image. Add in some pretty greenery and you have the recipe for a stunning shot.
4. Recreate Old Family Photographs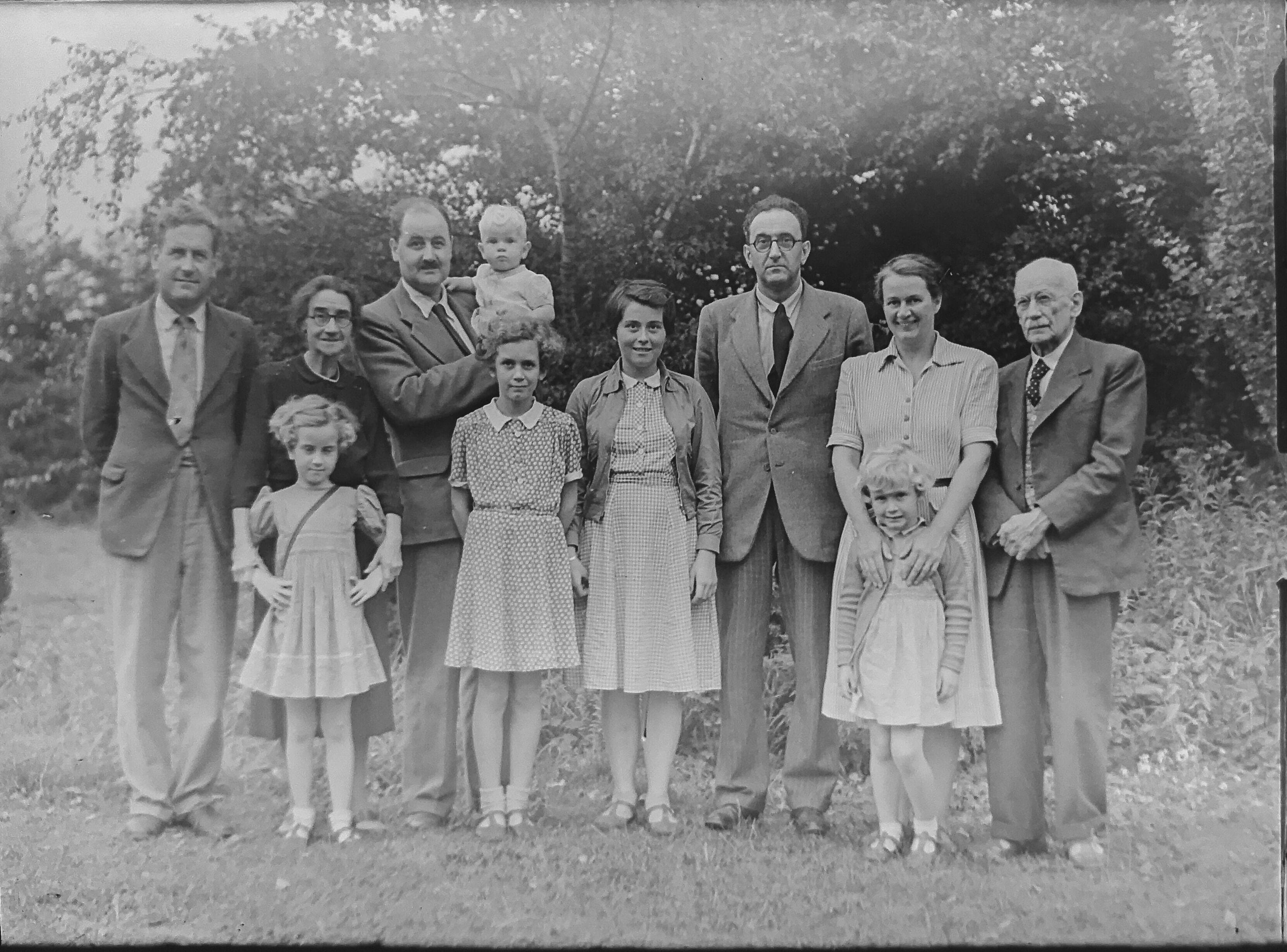 Looking to do a Mother's Day family photoshoot? Try looking up old family photographs from a mother's childhood, then do what you can to recreate those photographs. If you're serious about getting the recreation exactly right, then you might even travel to the original photo locations!
Not only is this a fun idea, but it also lets you travel down memory lane with loved ones.
5. Meaningful Rooms in the Home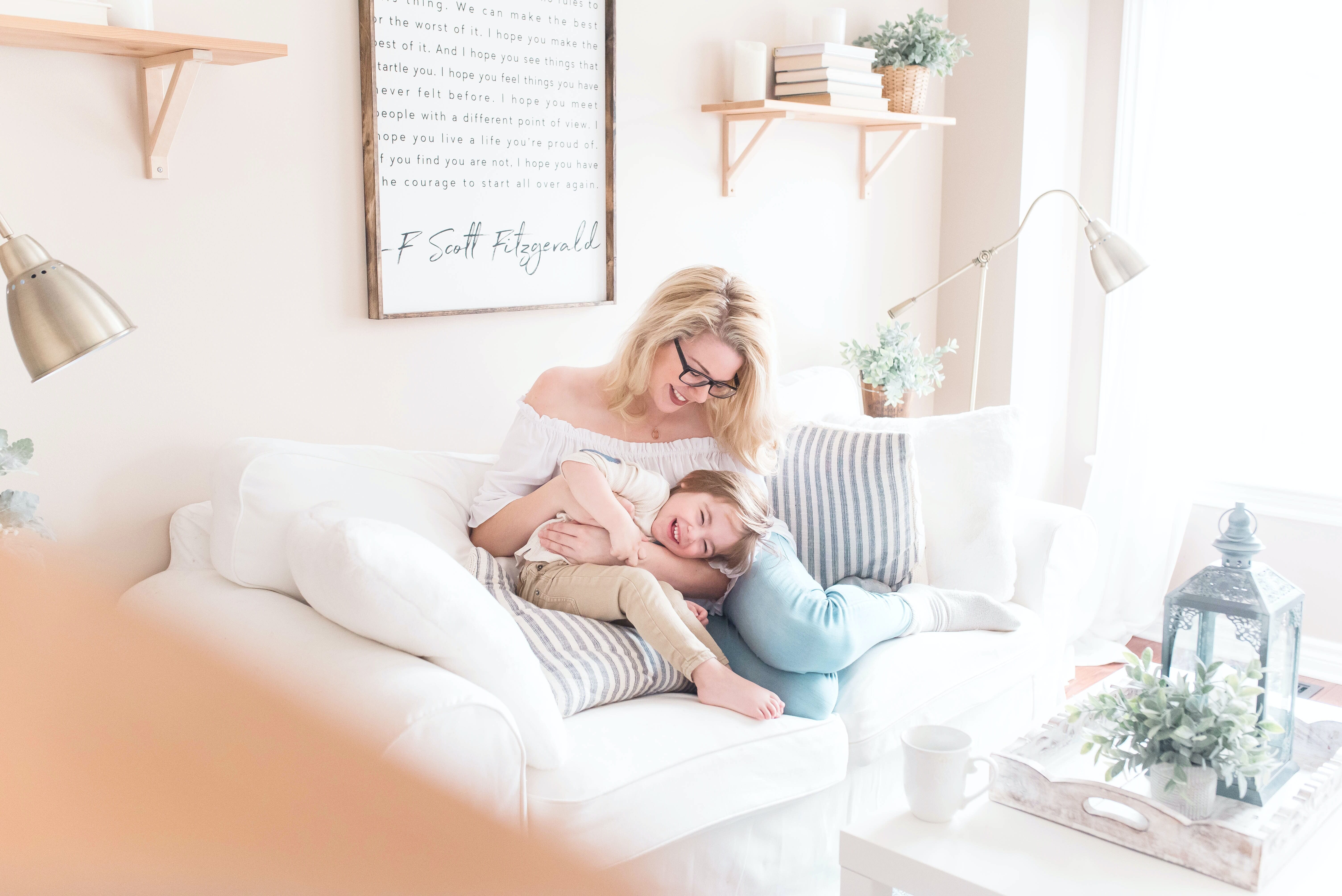 So many memories take place in our homes, and certain rooms are more meaningful than others. Mothers, for instance, often remember their children running down the home's hallways!
As photographers, our goal is to evoke the viewer's emotions. There is no better way to forever immortalize important memories than to do a portrait session for a mom in the most meaningful rooms of her home.
Mother's Day Prop Ideas
Want some prop ideas for your next Mother's Day photoshoot? Here are some of our favorites:
6. The Mother's Day Photo Booth
Mother's Day is a great excuse to use a fun photo booth! Photo booths have long been popular at birthday parties, weddings, events, and so much more. They're a great place to put the person of the hour and take silly photographs with them all night long.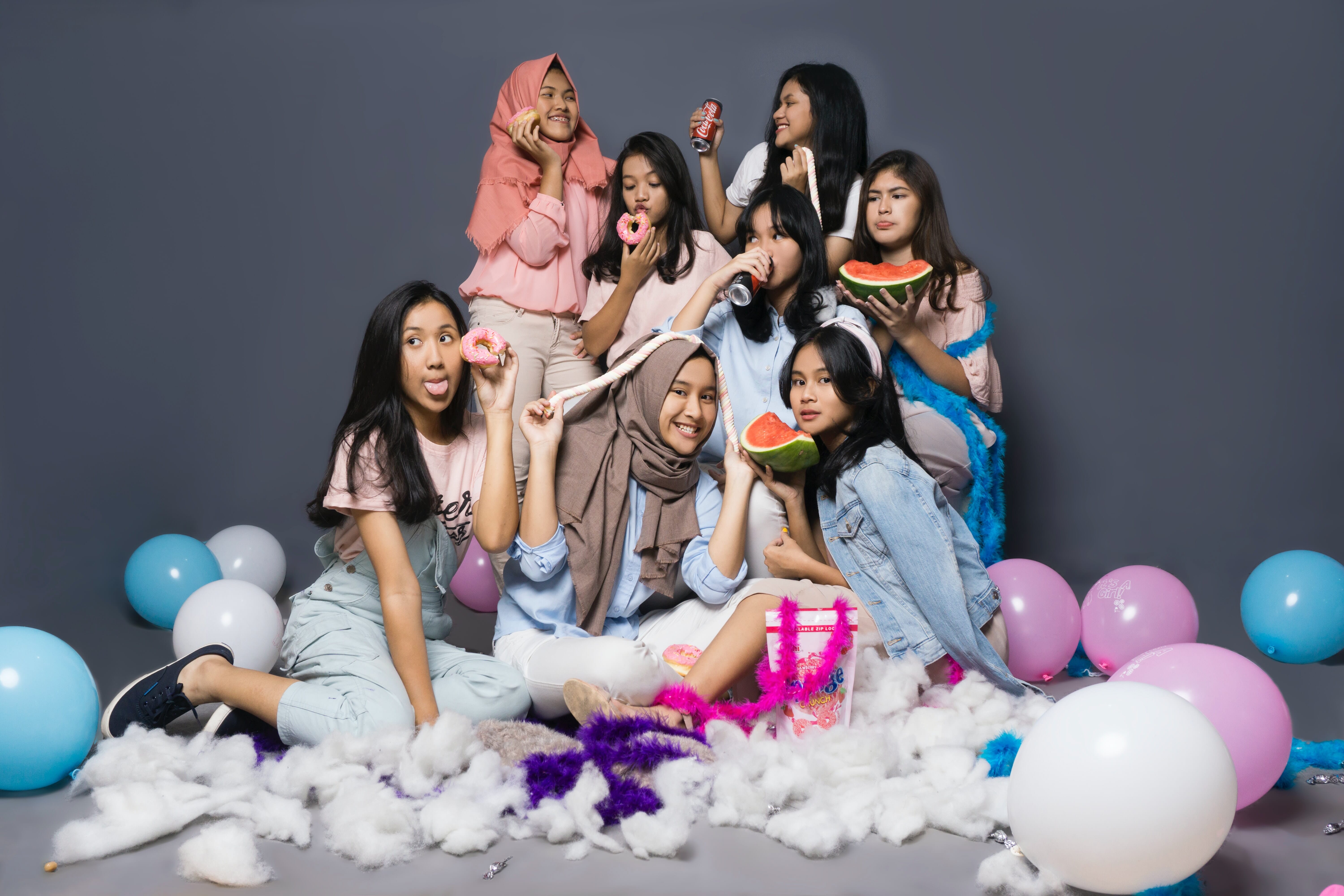 Why not make one specific to Mother's Day? Then have everyone in the family take fun and silly photos with their mom!
7. Crown or Headdress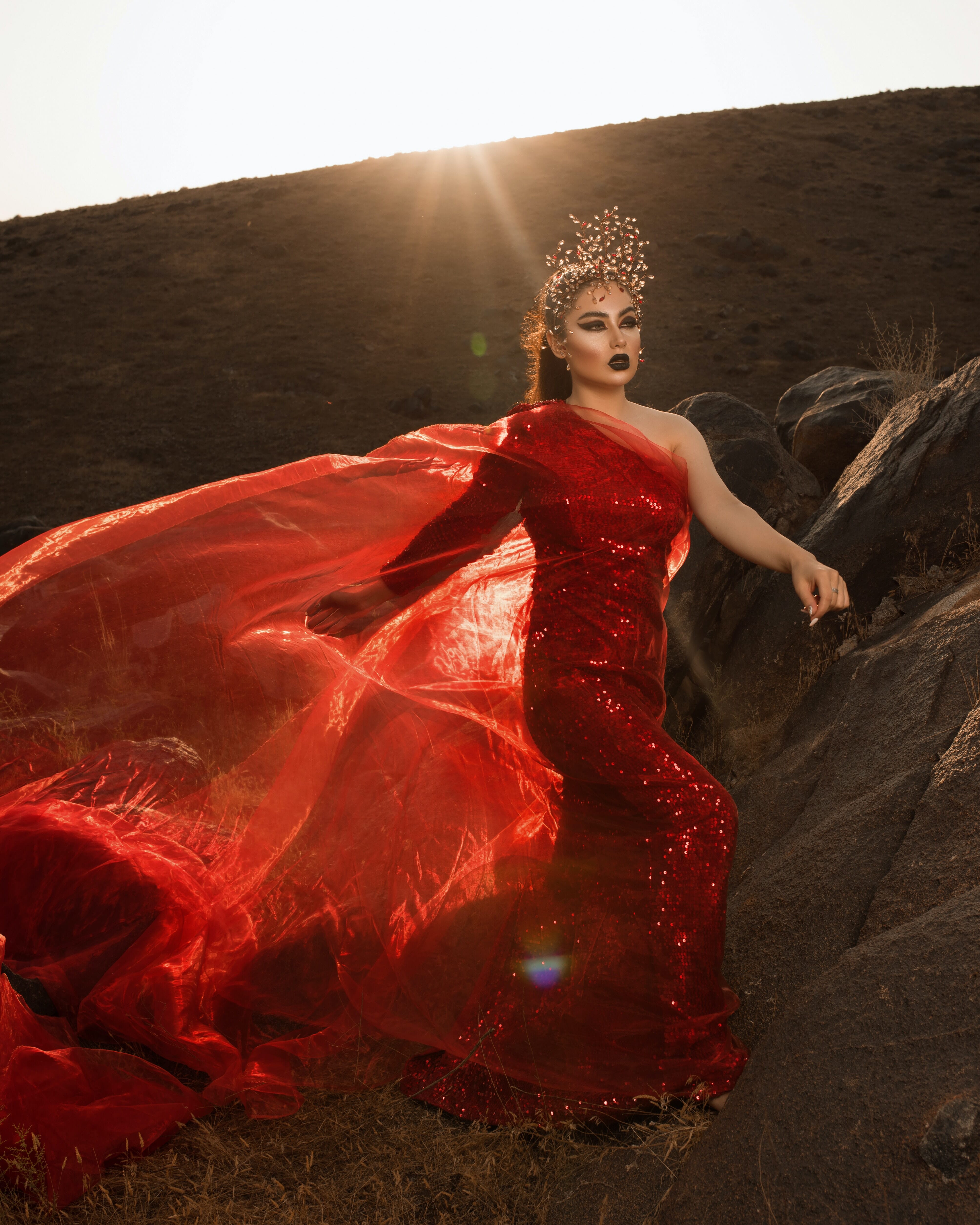 Make the Mother's Day queen shine with a gorgeous crown or headdress. This helps push images into a very artistic and royal realm, and it'll let you create an eye-catching masterpiece that makes the mom feel incredible.
8. Wings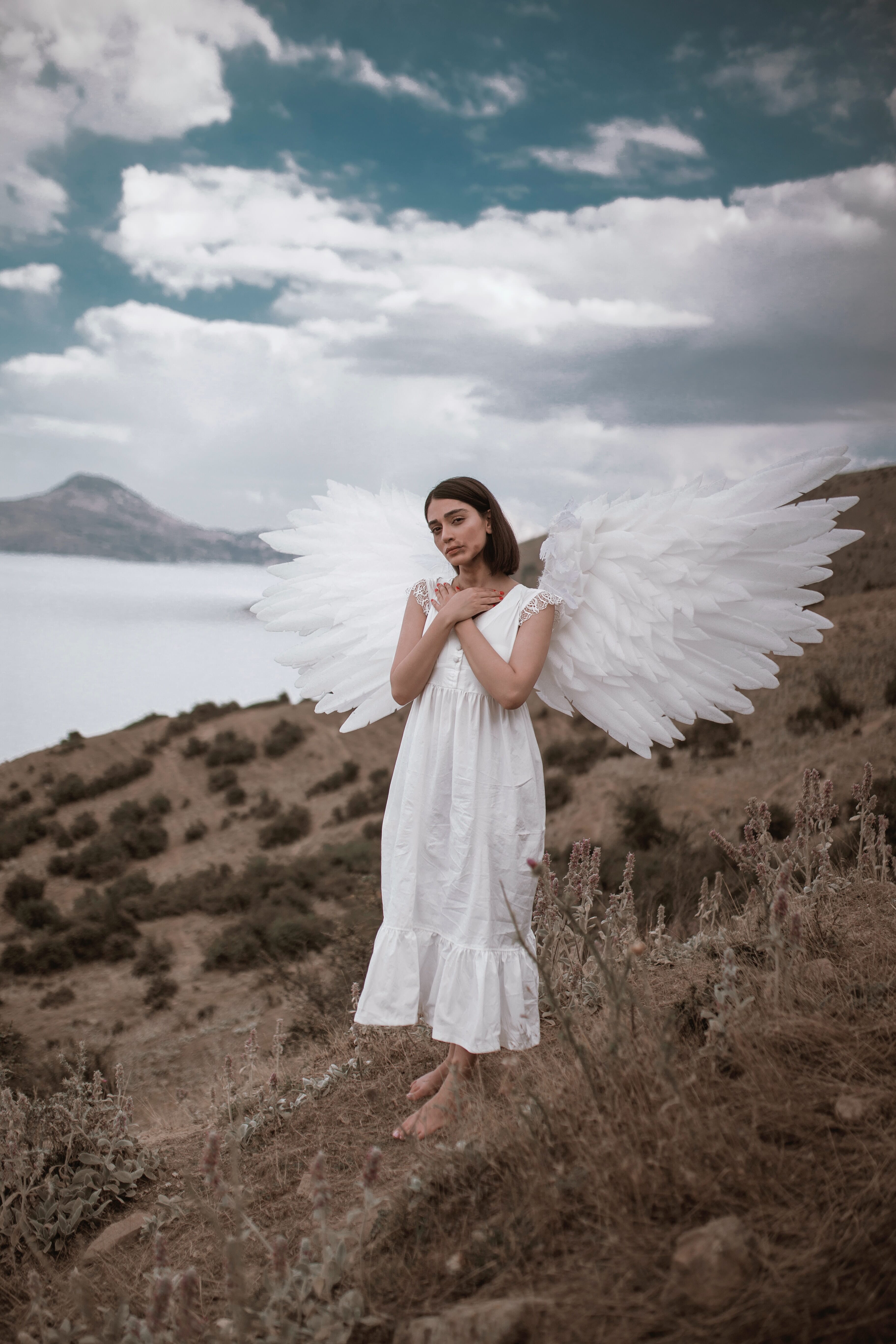 Some of the best photoshoots let you play a character or escape from the everyday world. Want to show off how angelic Mom is? Add some wings to your Mother's Day photoshoot! The resulting photos will be similar to classic Renaissance paintings that show women in a gorgeous light.
9. Tea Set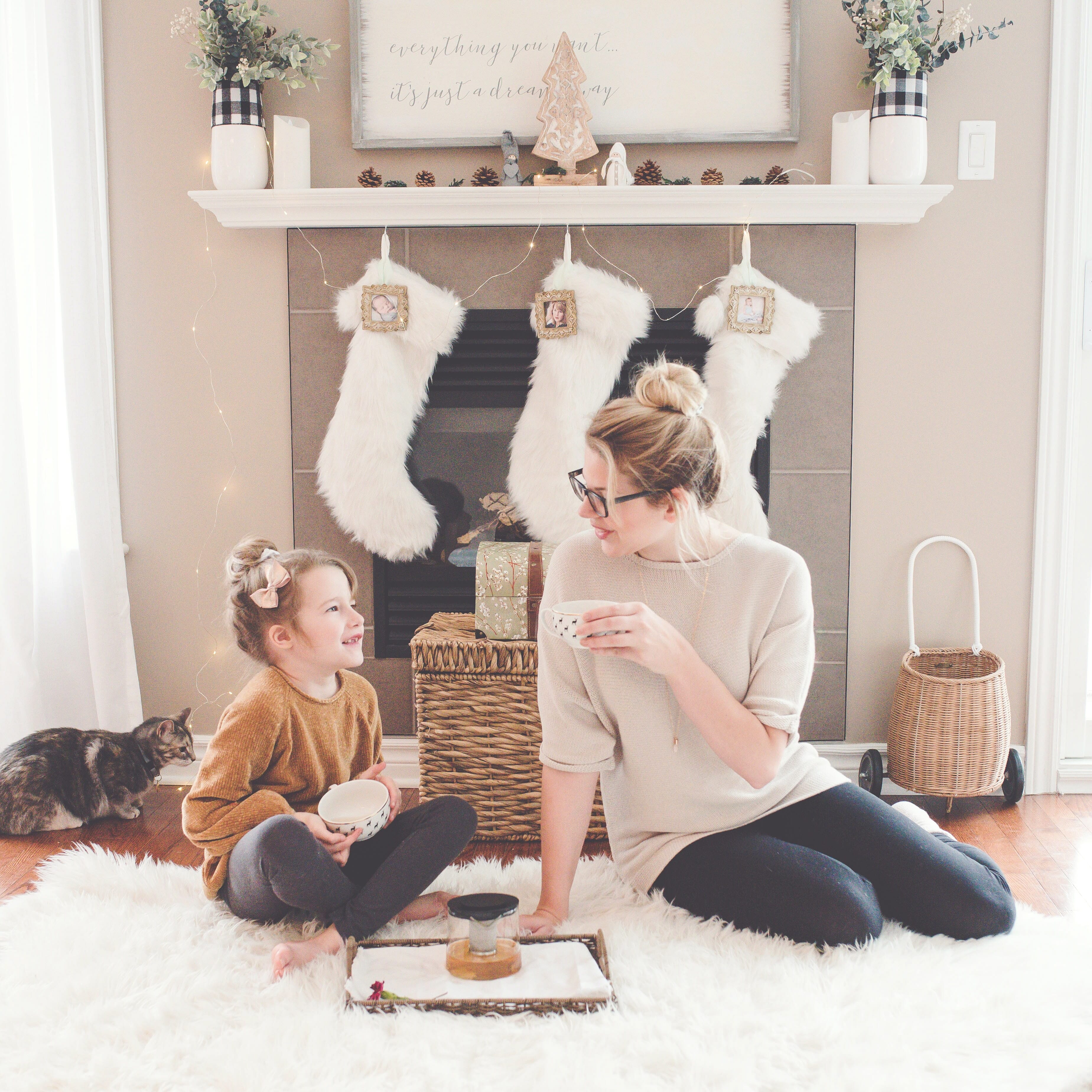 A tea set can make an excellent prop for a Mother's Day photoshoot because of its elegant nature. It also gives the hands something to do!
When seeking out props, you want to look for items that allow your subject to have something they can interact with (because it makes posing much easier!).
10. Furniture in the Woods
It may sound weird to place a couch in the middle of the trees, but it can make for a really incredible photoshoot! Treat Mom and the family to a unique experience by putting beautiful furniture in an outdoor setting.
Wicker and peacock chairs are a great choice due to their beautiful curves and colors. Try a variety of furniture pieces and see what you get!
Mother's Day Outfit Ideas
In this section, we share our favorite outfit ideas for your next Mother's Day photoshoot.
11. Flowing Goddess Dress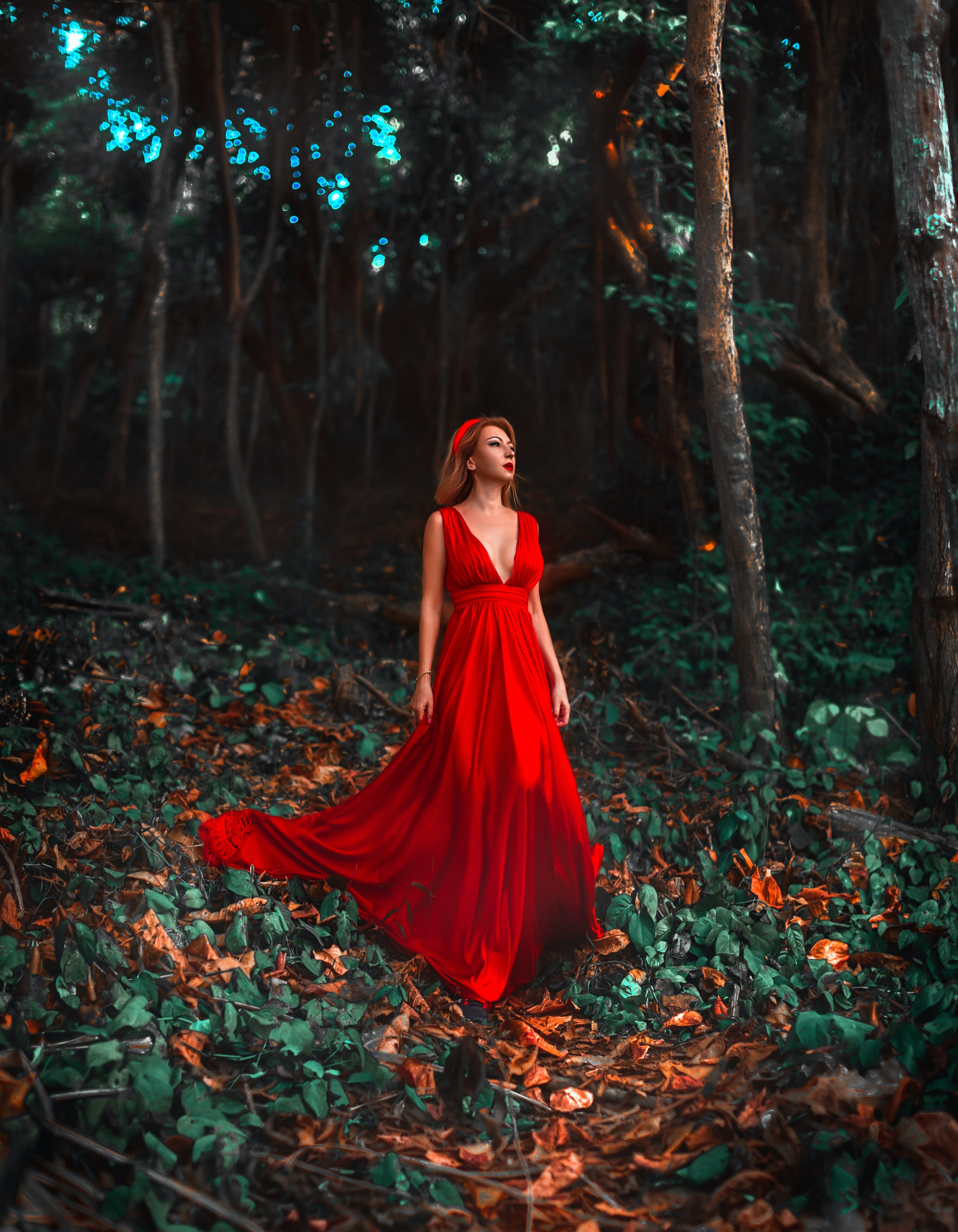 Flowing goddess dresses make for some of the most eye-catching photoshoot outfits in the world! A long, floor-length maxi dress offers a variety of posing and styling opportunities.
Find a color or style that fits with the mom's aesthetic. From blush pinks with off-the-shoulder necklines to something a bit more dramatic with lace, the possibilities are quite endless. Plus, it allows the mom to be the center of attention in family images!
12. Matching Pajamas
Who doesn't love a good PJ party? A sweet Mother's Day photoshoot idea is to hop right into the master bedroom and shoot the whole family in matching pajamas! Capture the sleepover fun and camaraderie of the family.
13. Rose-Colored Matching Outfits
Rose, blush, and other warm colors really embody the feminine and soft nature of Mother's Day. Surprise Mom by coming up with a beautiful rose-based color scheme for family images. Not everyone has to wear the same thing – all you need is a cohesive idea!
14. Queen for a Day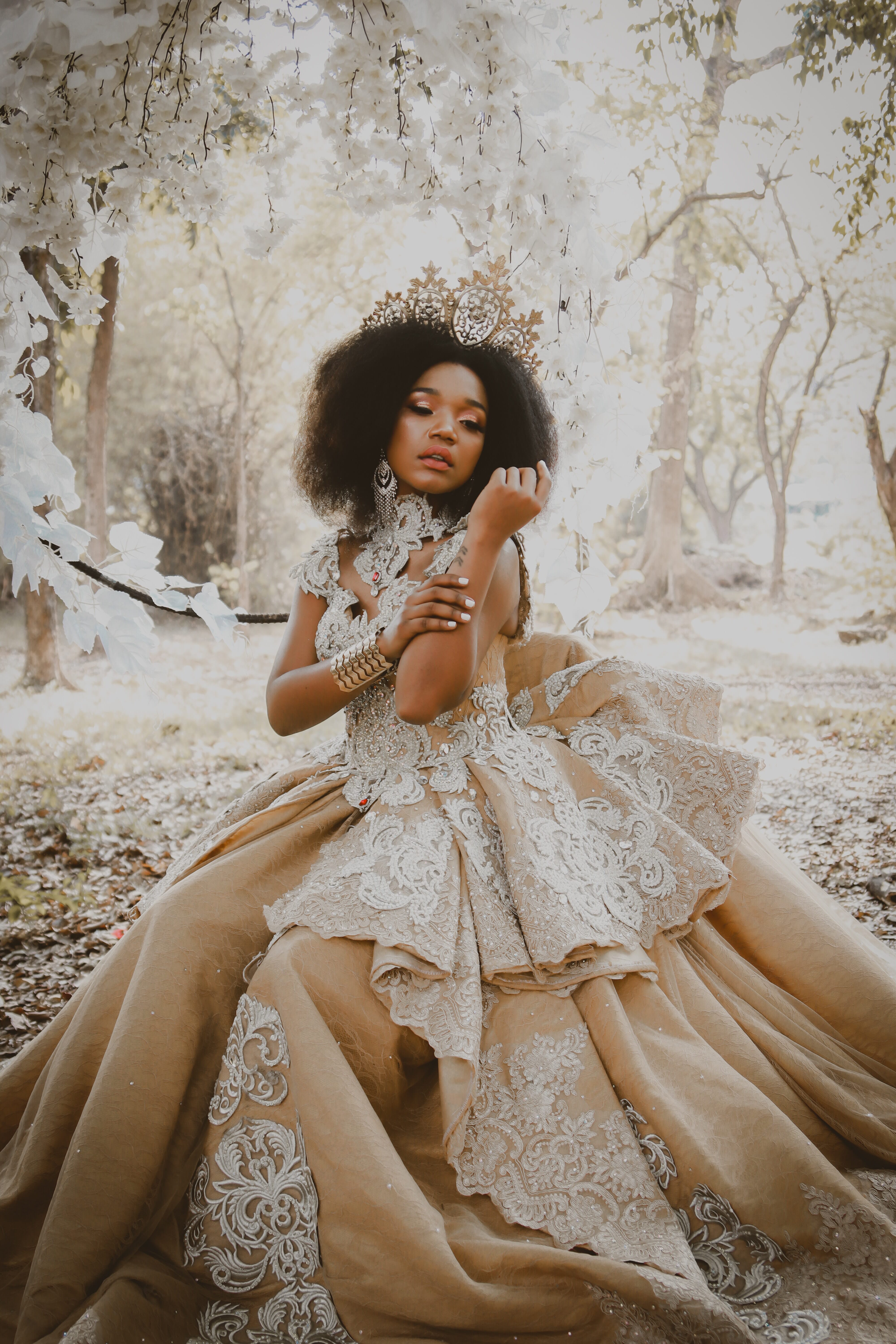 Expanding on the crowns and wing ideas we shared above, try making an entire outfit dedicated to being the queen (if only for a day)! A lot of current artwork touches on classic paintings and royalty, and you can follow this trend. Use traditional lighting patterns and gorgeous outfits to create a true household masterpiece!
15. Feminine Necklines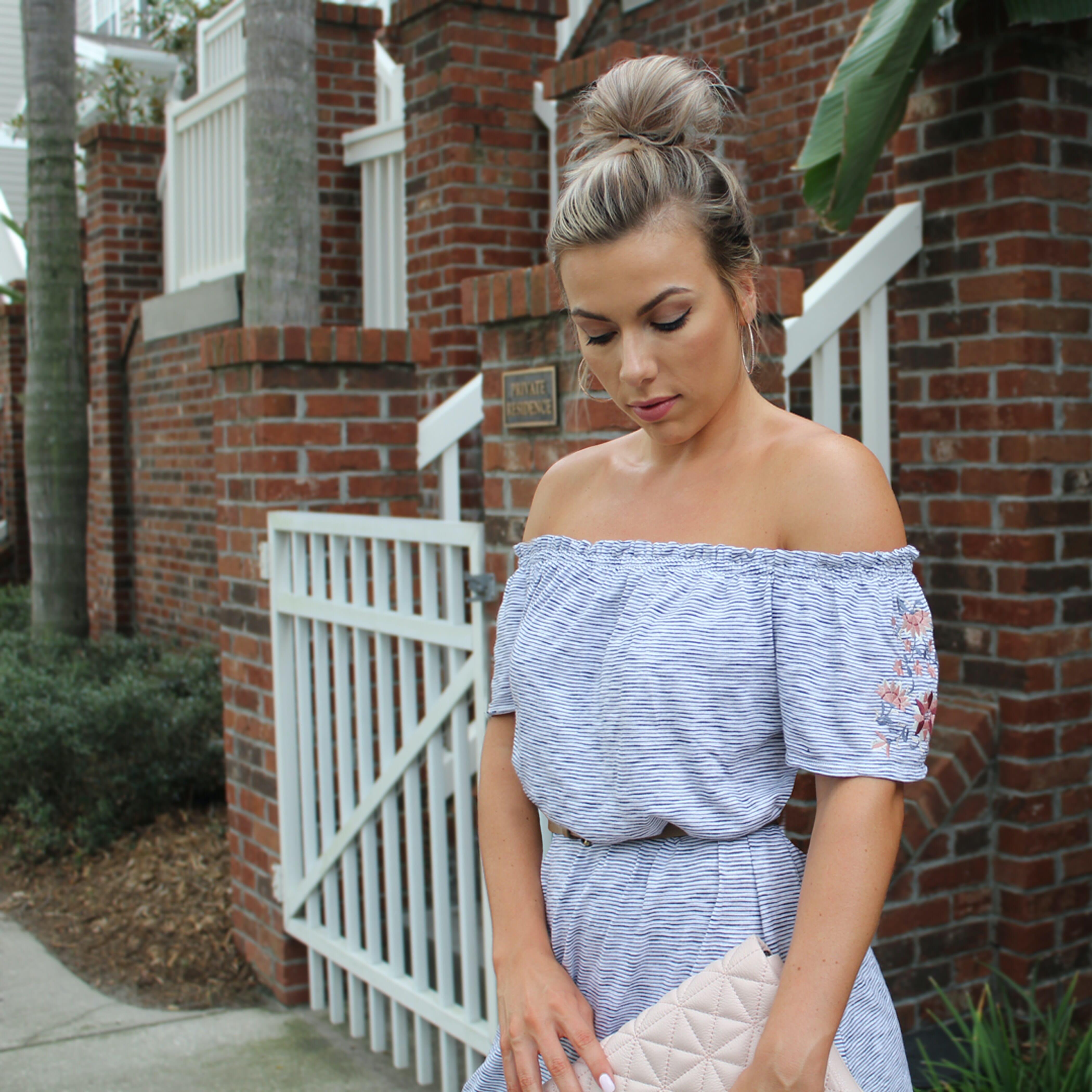 This idea isn't necessarily clothing specific, but try to look for more feminine necklines for your Mother's Day session. Off-the-shoulder necklines, sweetheart necklines, and halters all work great; they're all very delicate and show off gorgeous features on a woman's body.
Mother's Day Pose Ideas
If you're looking for Mother's Day pose ideas, you've come to the right place. Check out 10 of our favorite poses!
16. Face to Face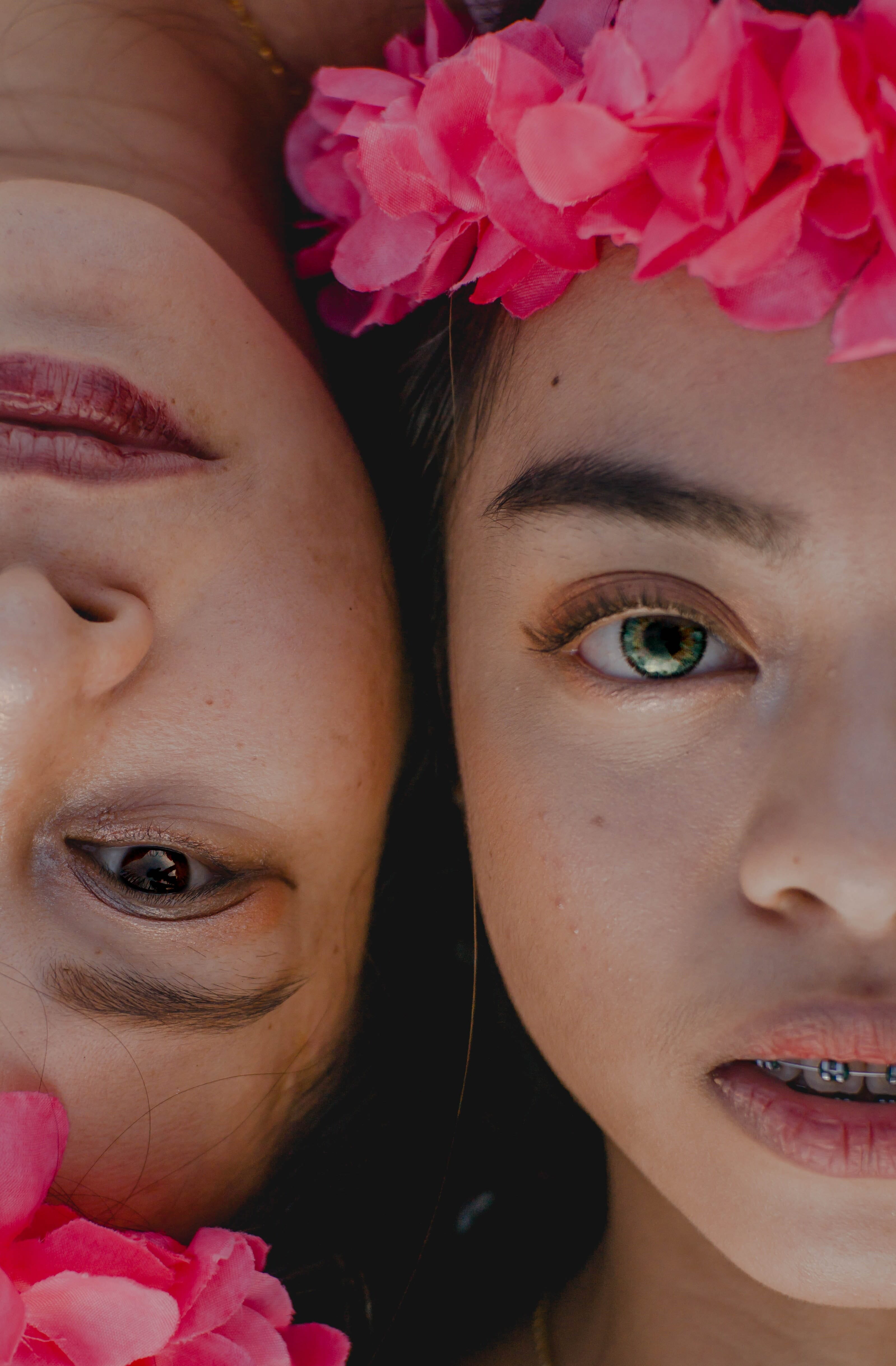 Mothers are as much a part of their children as their children are a part of their mothers, and you can showcase this incredible bond through face-to-face photographs! This type of shot has become increasingly popular, and we believe it represents motherhood in an absolutely beautiful way.
If you're photographing the mother and her child next to one another, make sure that the eyes are perfectly level. And if you're photographing them upside down, make sure they're evenly skewed.
17. Be Silly!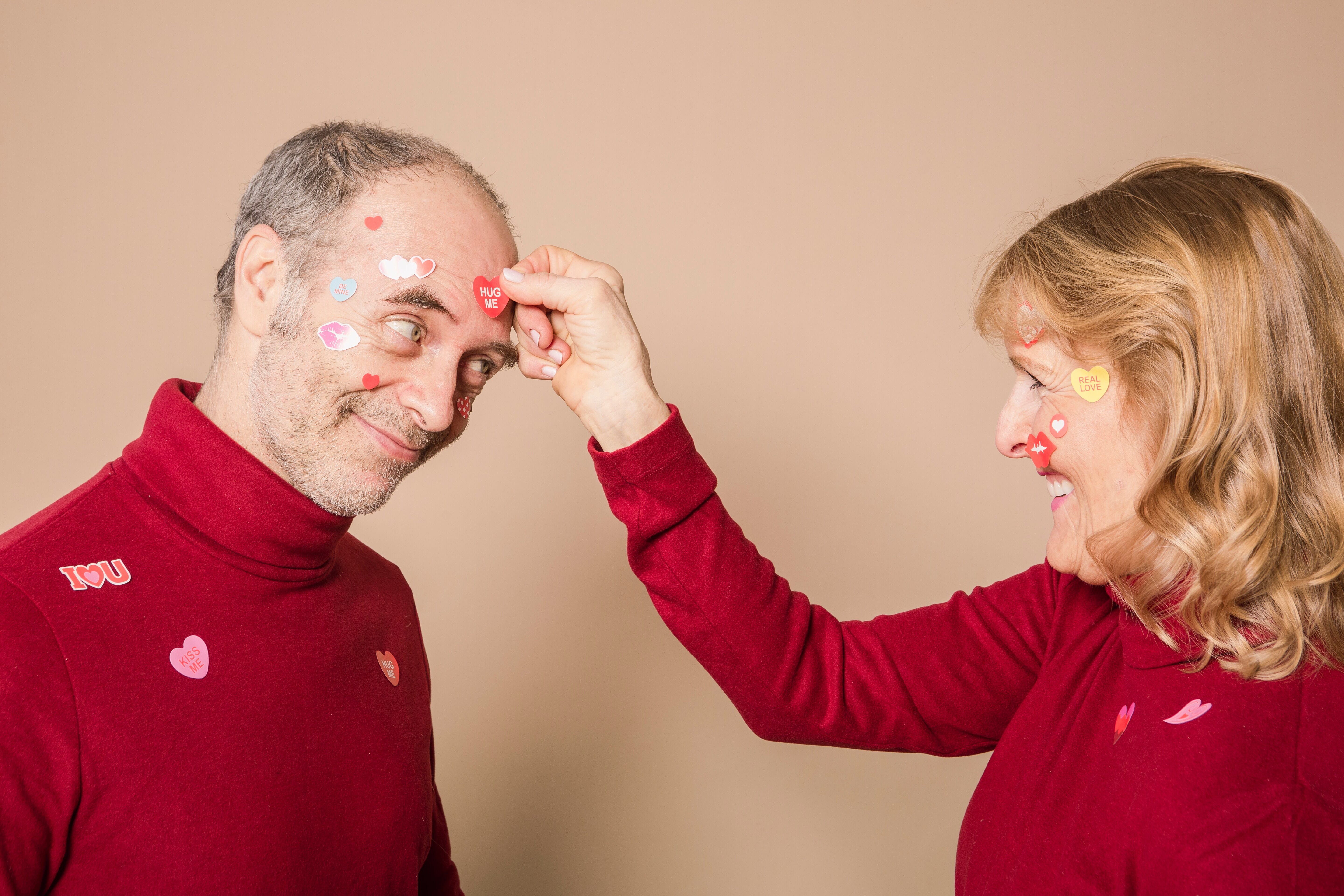 Sure, you can do serious and dramatic images – but some silliness is great, too! Ensure your clients are feeling silly by offering prompts that encourage authentic responses. Tell jokes or ask them to make silly faces!
The key is to use your camera's continuous shooting mode and start taking photos when your subjects get silly. Then (later) pick the shot that best represents the moment.
18. Arch the Back and Put the Chin Up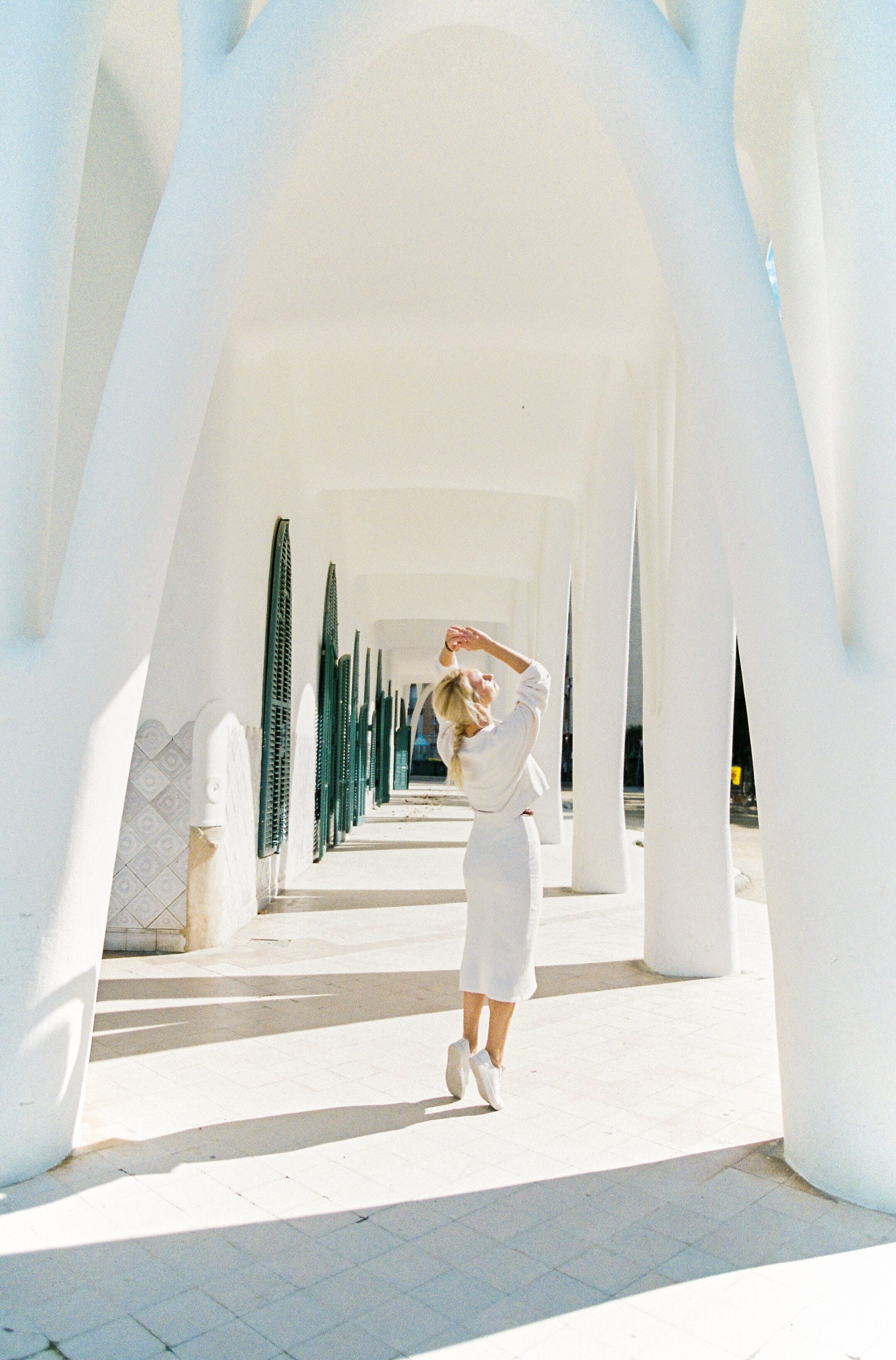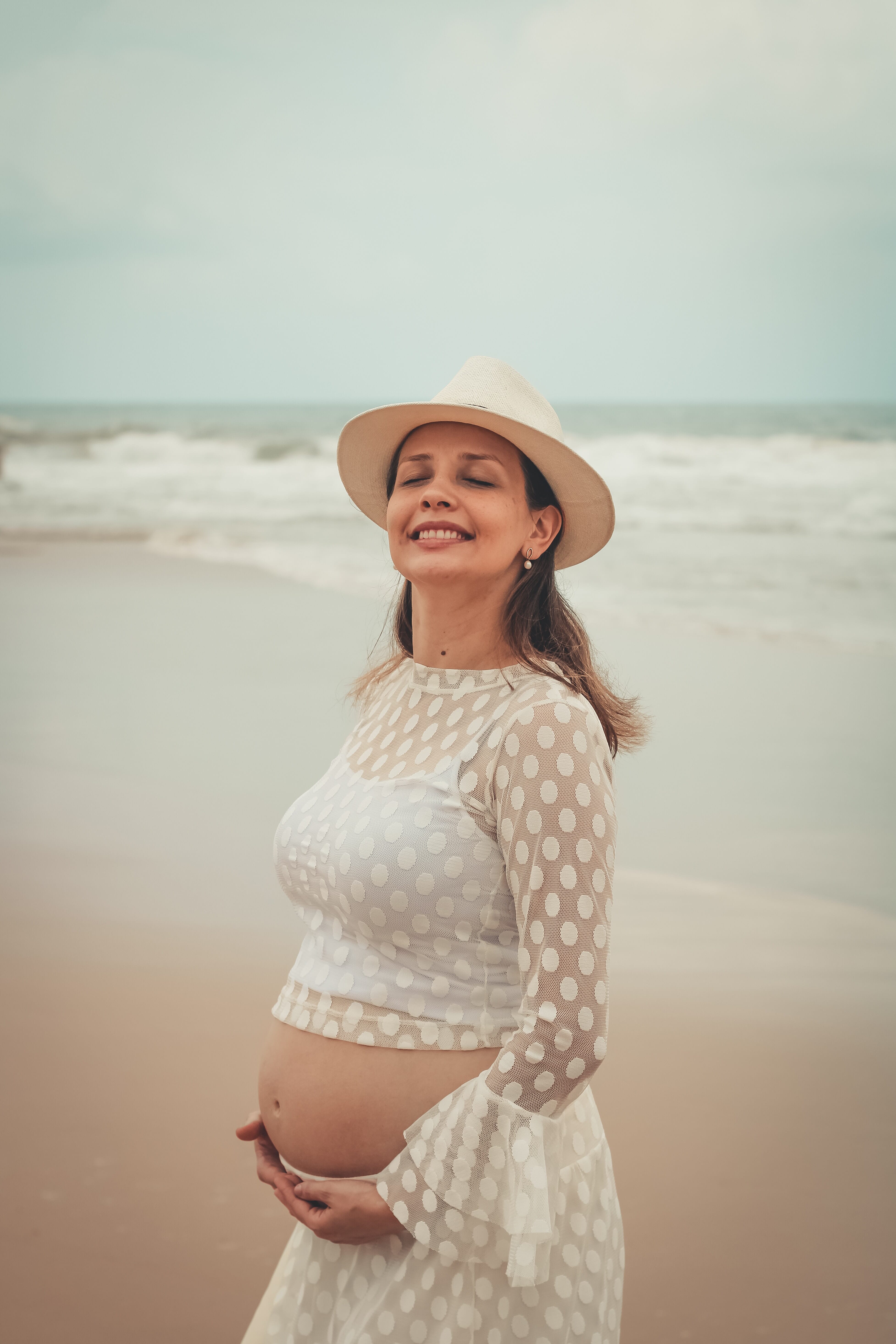 The best poses for mothers are, well, the best poses for women! The key to a gorgeous body position is to make sure that the back is arched and that the chin is up.
So as you shoot, tell Mom to get that back arched and to lift that chin! It'll limit shadows, accentuate cheekbones, and just make for an all-around great shot.
19. Soar High in Your Arms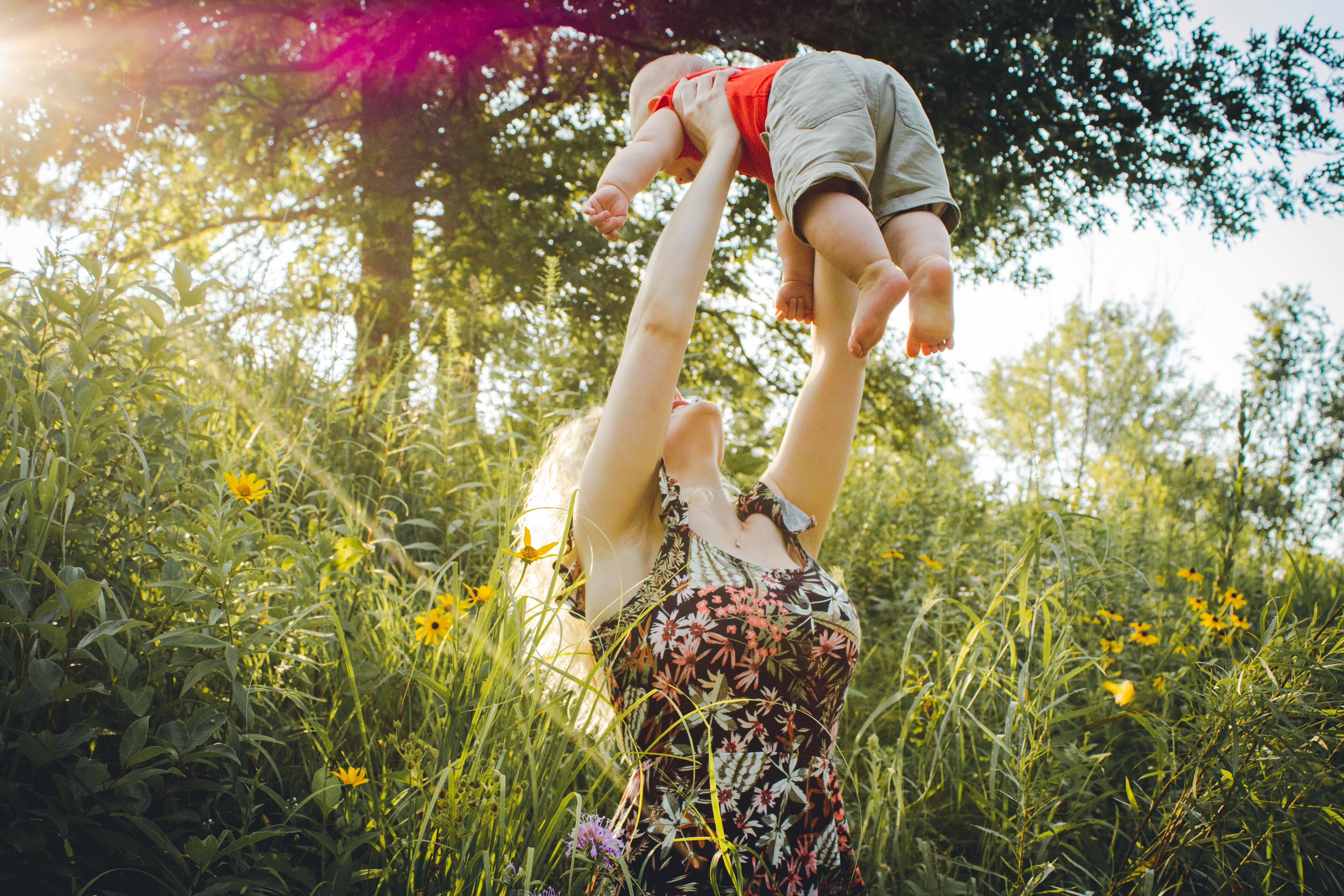 Another popular image (that makes for an excellent living room canvas print) depicts a mother picking up their small child and carrying them high in the air. This reminds everyone of the happiness and love between a mom and her baby and the pure joy the two feel together.
Of course, use your best judgment to determine the safest way to do this.
20. Family Picnic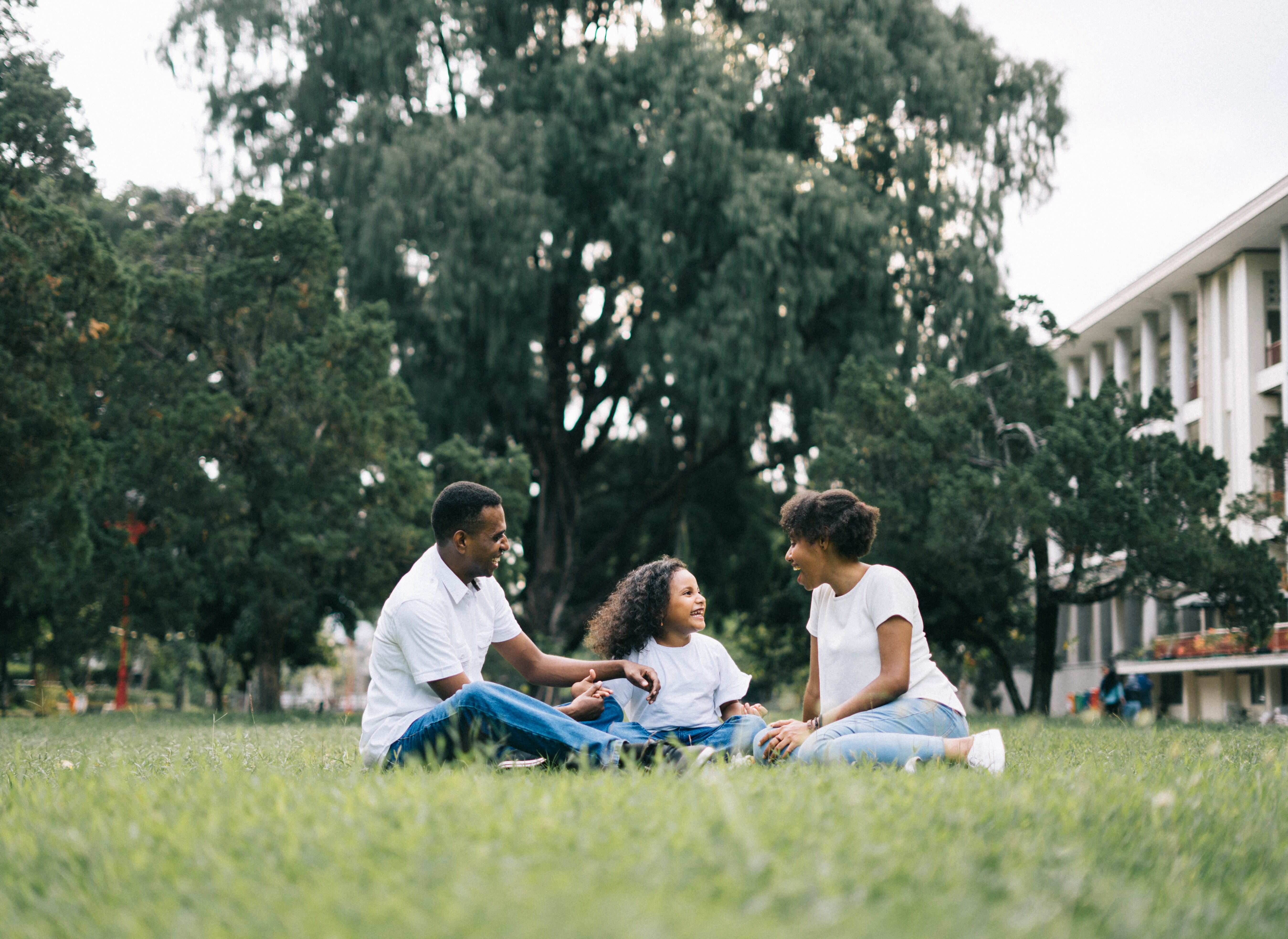 A family picnic is a great photoshoot idea as it promotes very organic interactions between everyone and gives the photographer a story to capture.
Instead of trying to pose the family, just let Mom be the center of attention as they all enjoy a real picnic in a pretty park.
21. Make a Heart
This posing idea is simple, but it looks great: Ask Mom (and everyone else in the family) to make a heart with those hands!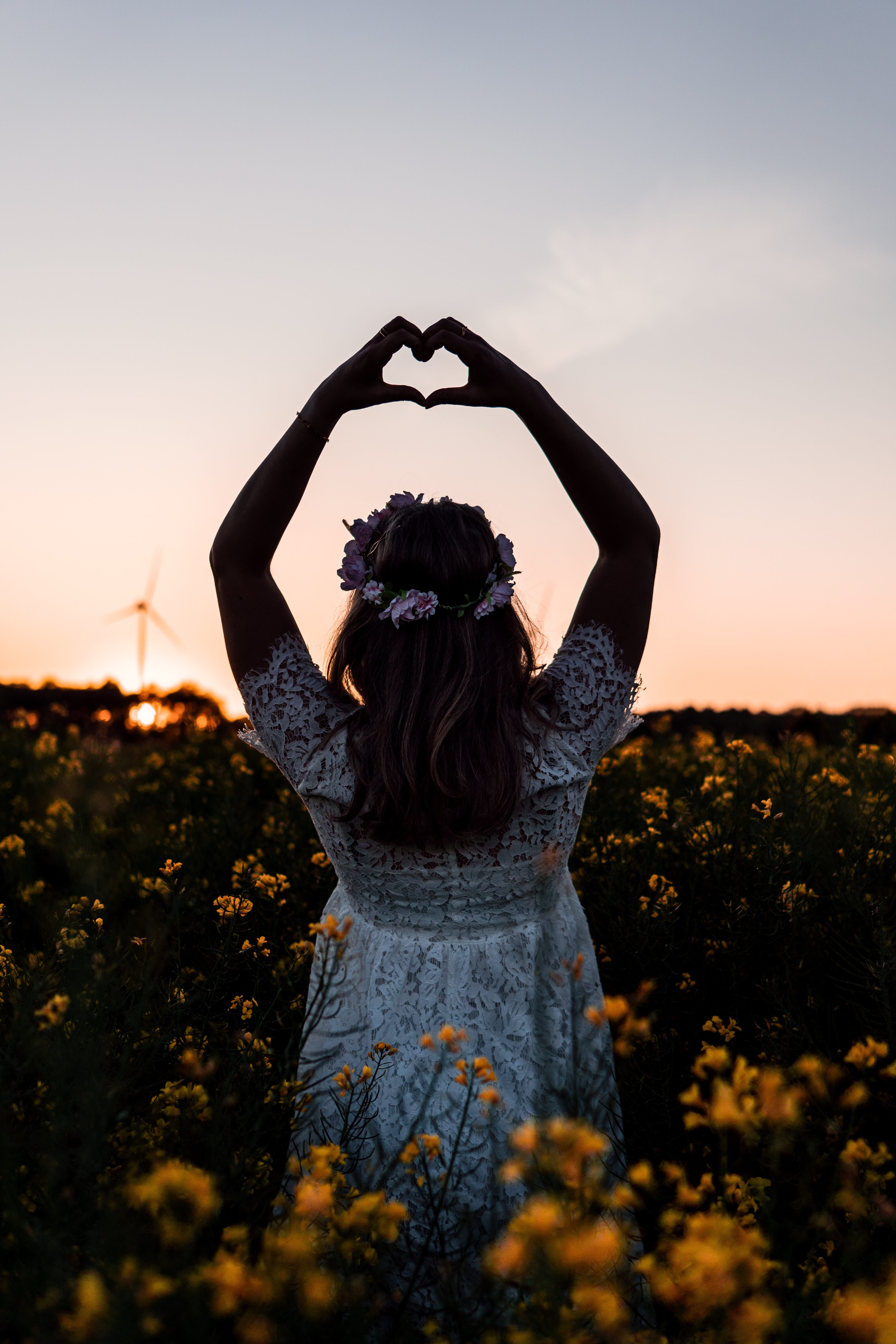 22. From Above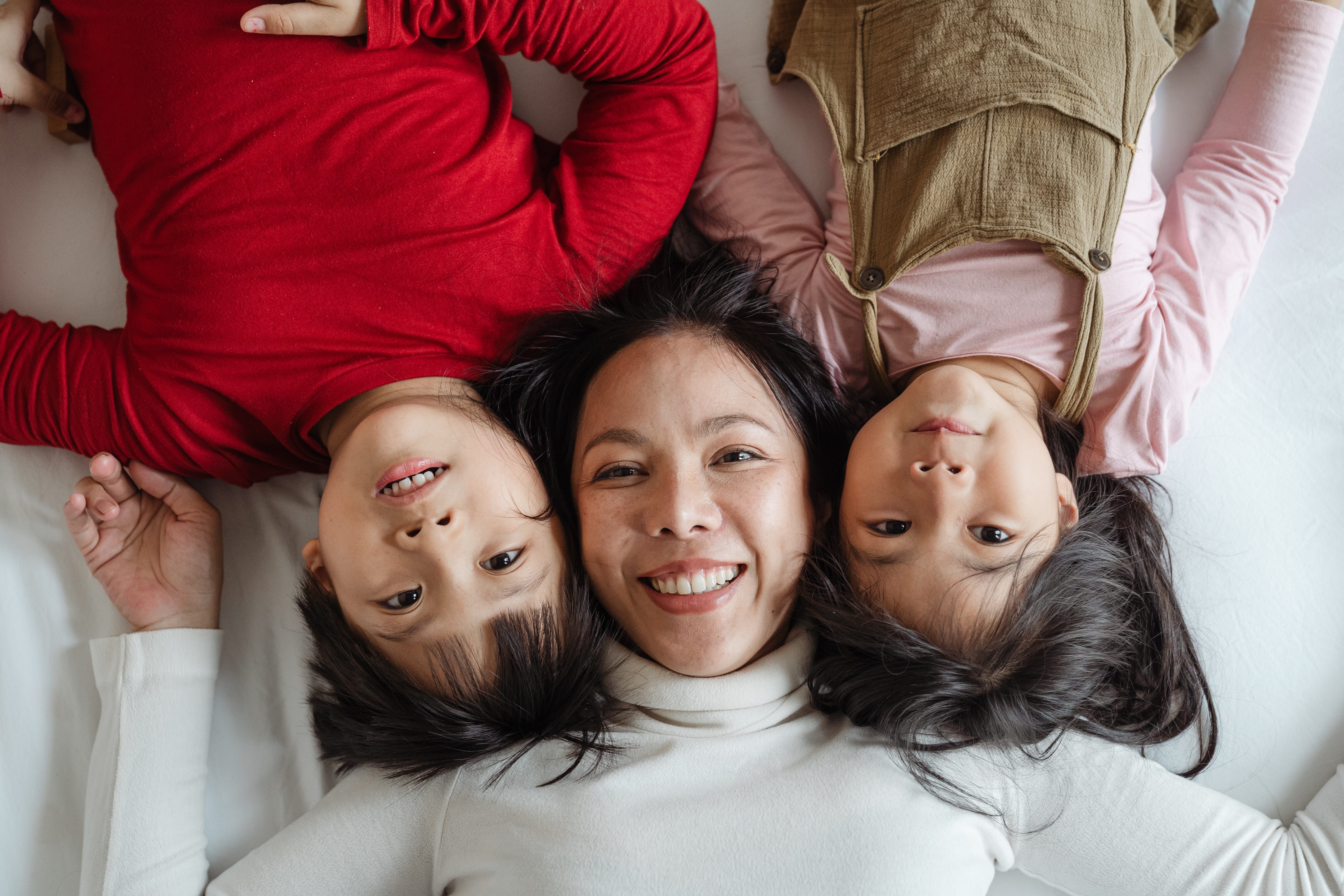 Ask your subjects to plop down on a bed, then get up high and take a shot! This vantage point offers so much charm, especially since it isn't one that you see on a day-to-day basis. You can use a step stool or ladder to take the shot from above. Don't be afraid to play with different compositions to make the image more interesting!
23. Looking Longingly Out of a Window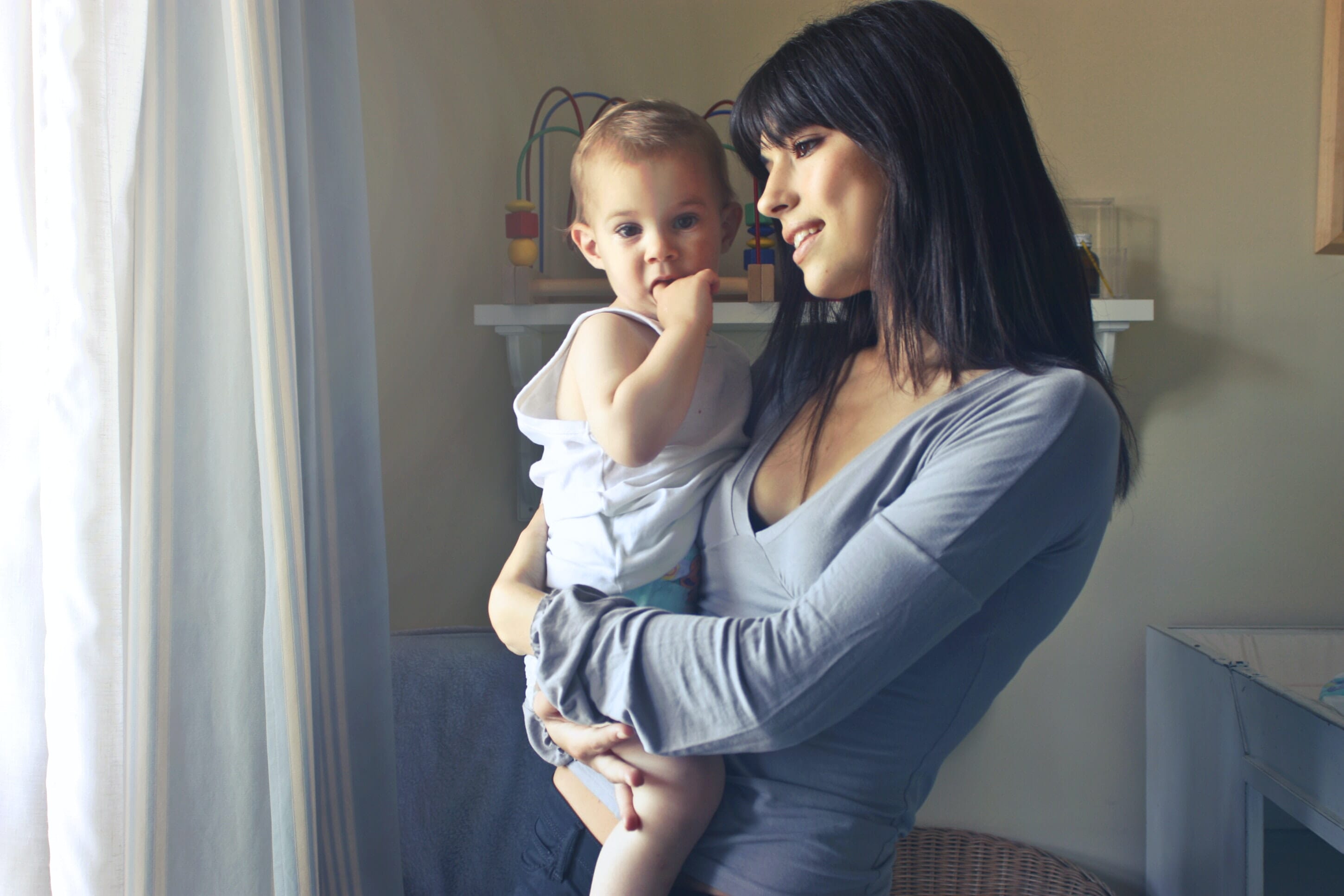 Natural light is so beautiful: it looks so lovely and soft. Ask Mom to pose with her child in front of a window, and you'll get a very serene and nostalgic image.
Try to capture this shot in the afternoon as midday light can be harsh, even indoors.
24. Laughing and Celebrating Life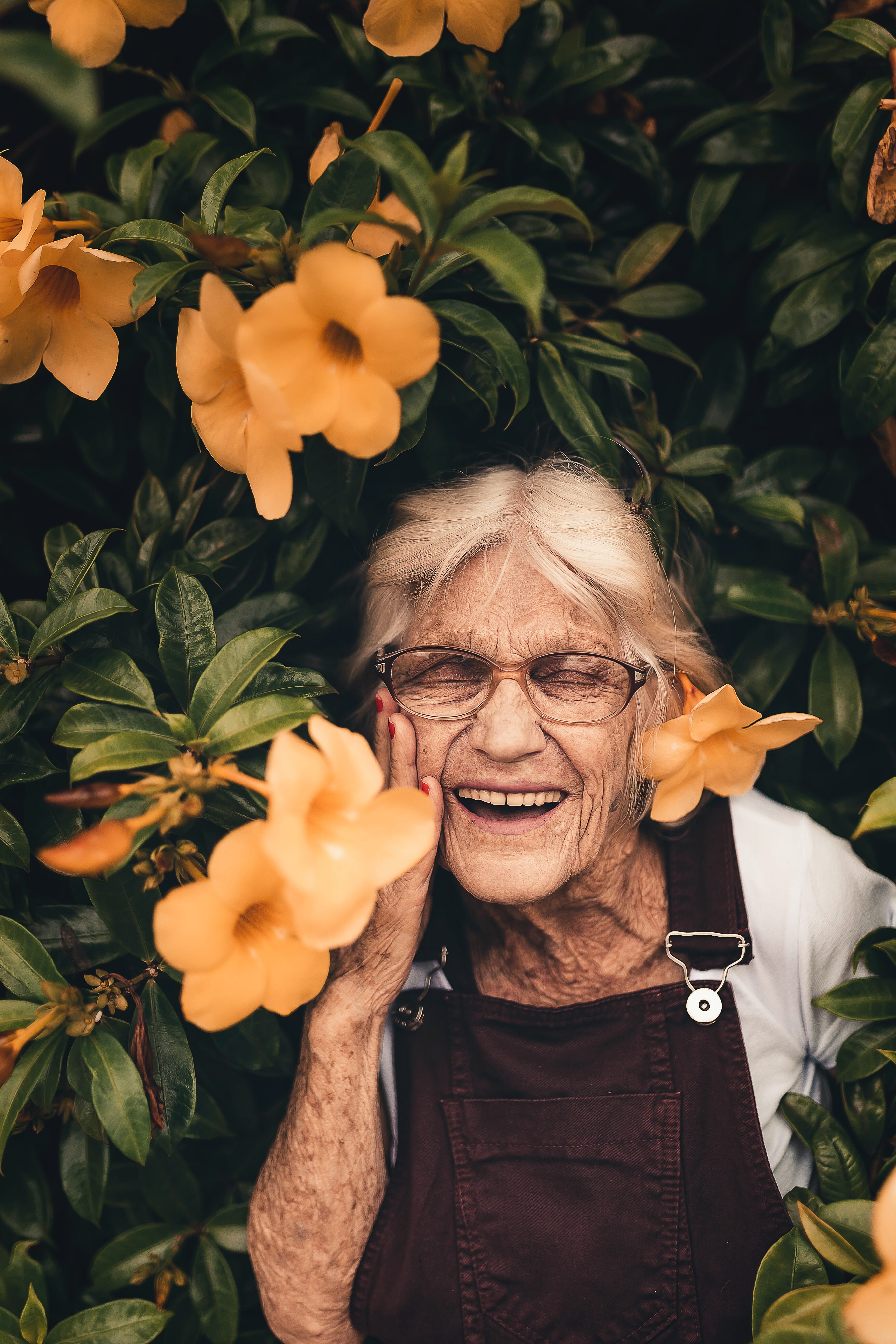 Life is about laughter and joy; it is far too short not to have fun! So take a photograph this Mother's Day that captures pure happiness. Celebrate joy at its core, no matter your age!
25. Powerful Over-the-Shoulder Look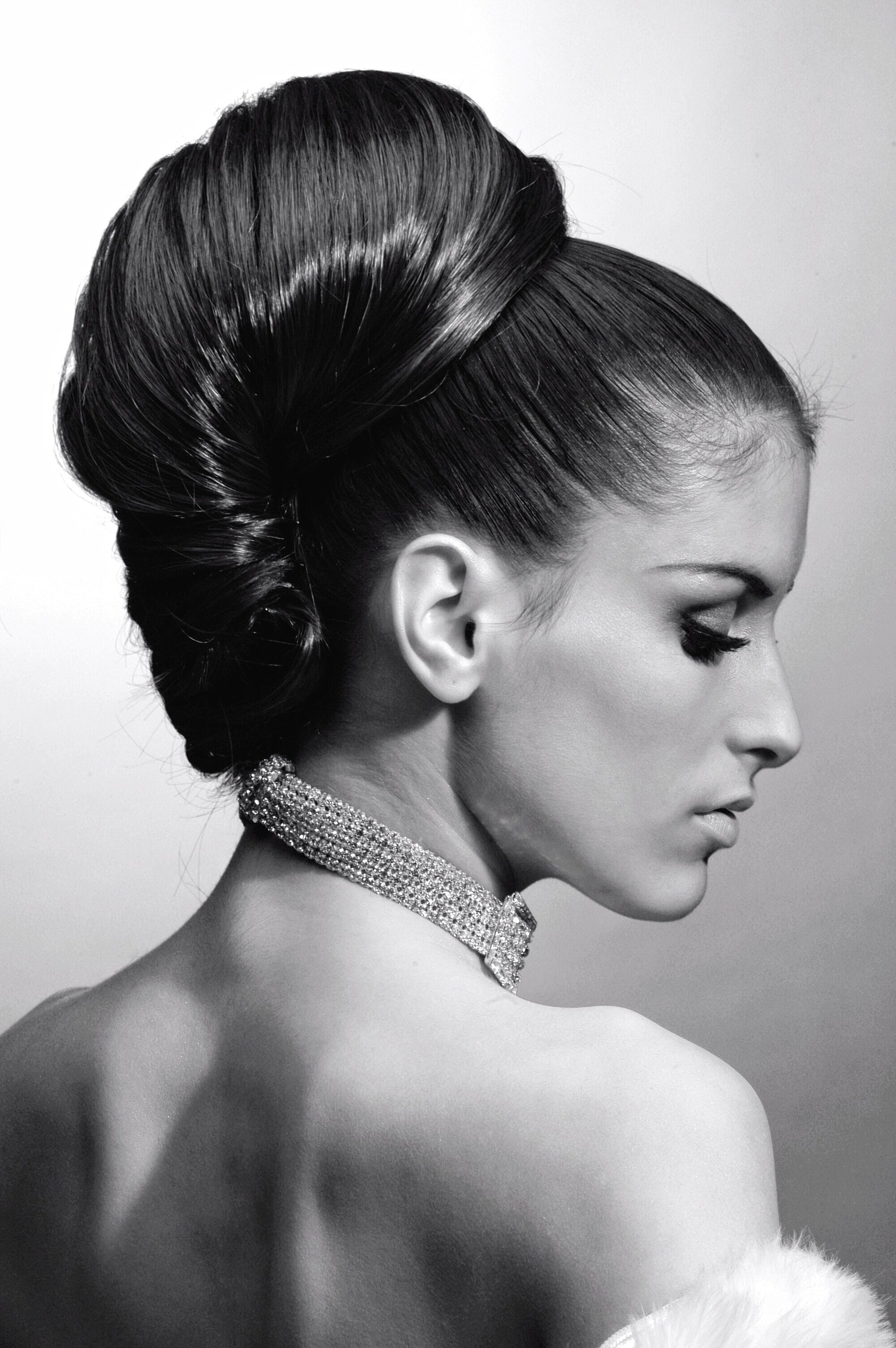 Finally, capture a strong portrait of a woman who is both a leader, a mother, and an independent force in the world. Try doing an over-the-shoulder image with a confident expression; that way, you can showcase her strength!
Pick a Mother's Day Photoshoot Idea and Have Fun!
We hope that this article has provided you with a slew of ideas to use for Mother's Day! Have fun, capture some amazing photos, and appreciate the amazing moms in your life.