As a photographer, you most likely spend a large amount of time working from home. Editing images and completing projects in the comfort of your own space can be great. But, do you know what would improve it?
Building and designing your own personal photography home office. Why not consider some of these home office ideas for photographers like you?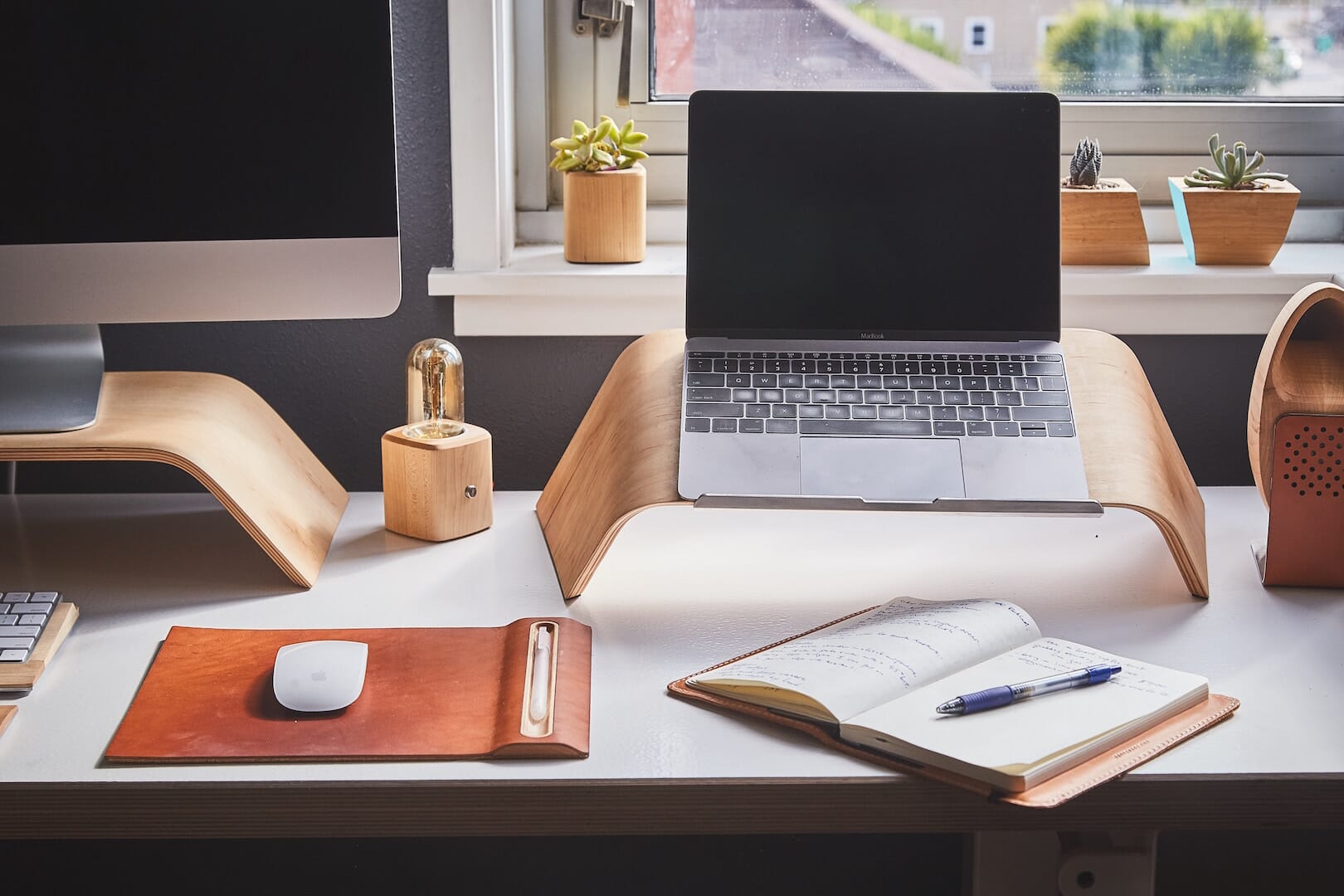 We have compiled a list of the best 20 ideas for photographers to include in their home office. Let's take a look at the options below:
20 Home Office Ideas for Photographers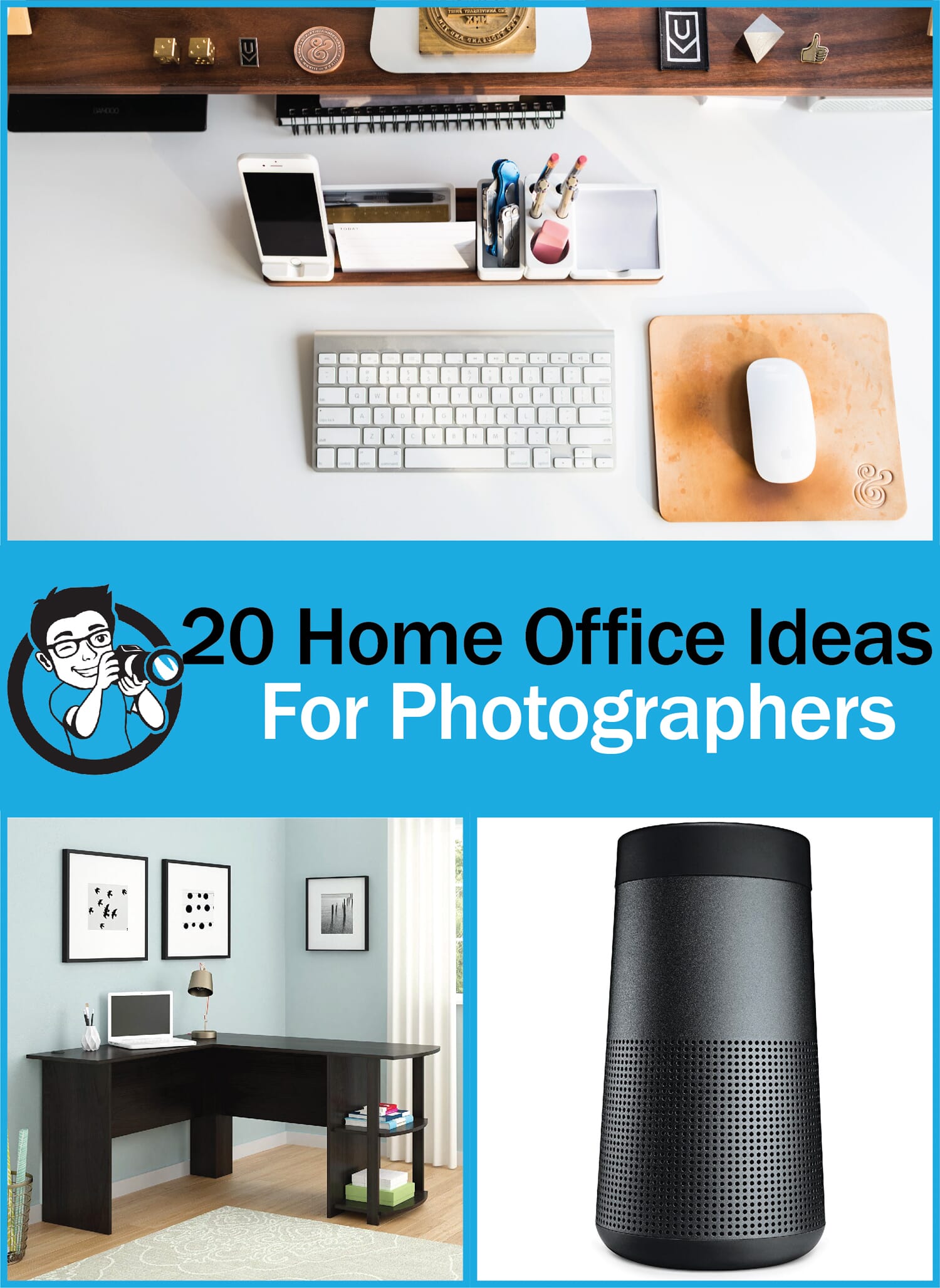 1. Functional Work Desk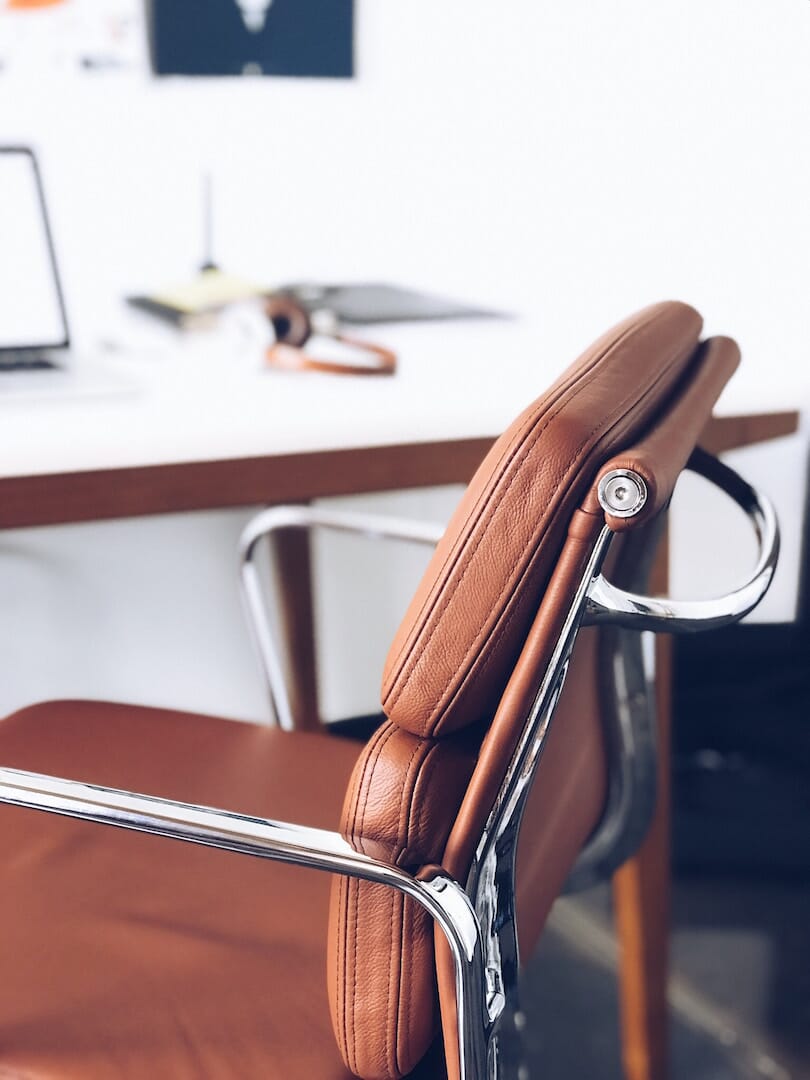 Perhaps, the most important aspect of your home office is a functional, quality work desk.
Your work desk will be the center of your space. This means it needs to have room for all of your technology and be comfortable for your long working hours.
A rectangle or L-shaped desk is ideal for your home office. We recommend a wooden desk for a pop of design and easy cleaning.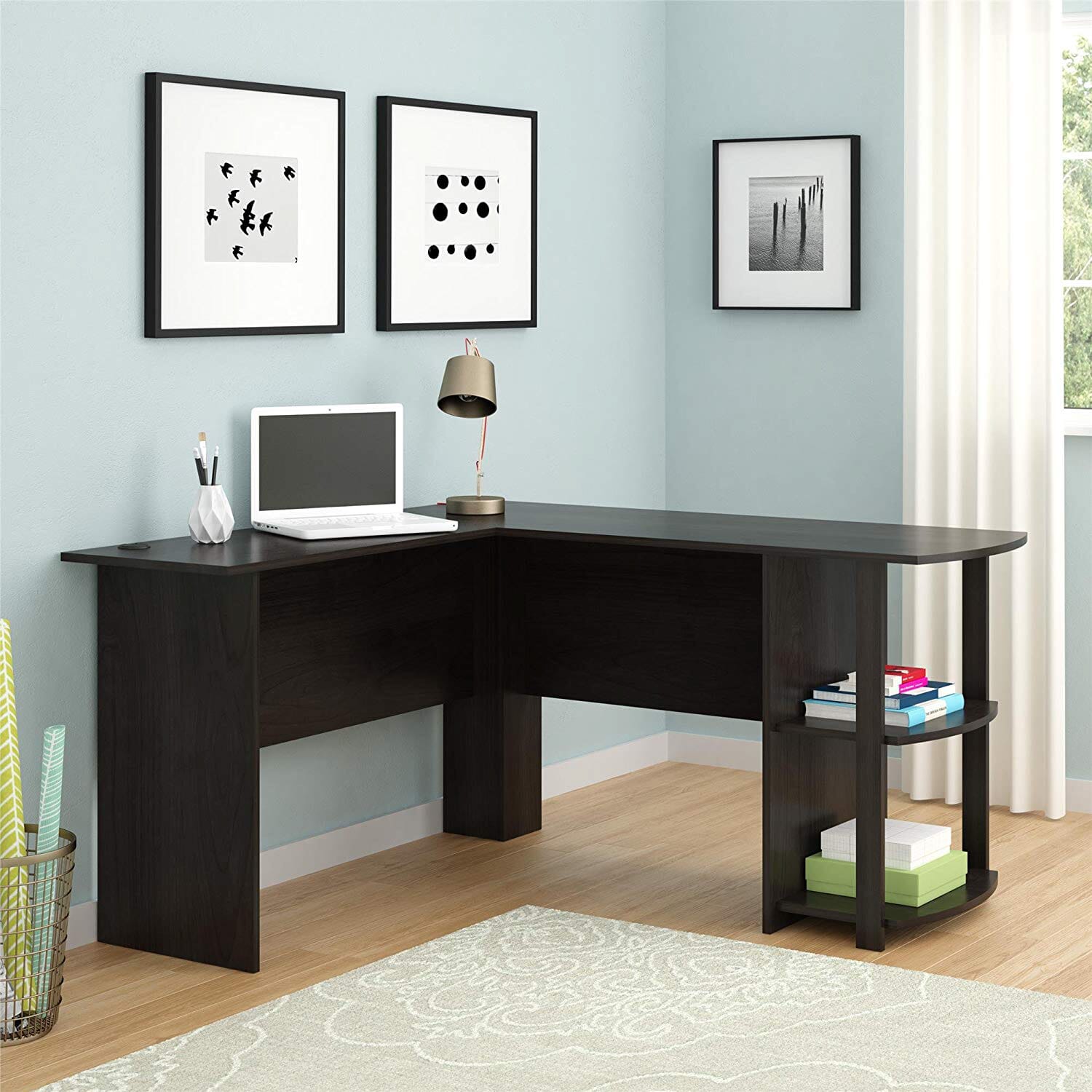 L-shaped desks often provide more space, which can be helpful if you have a large spread of equipment.
2. Ergonomic Chair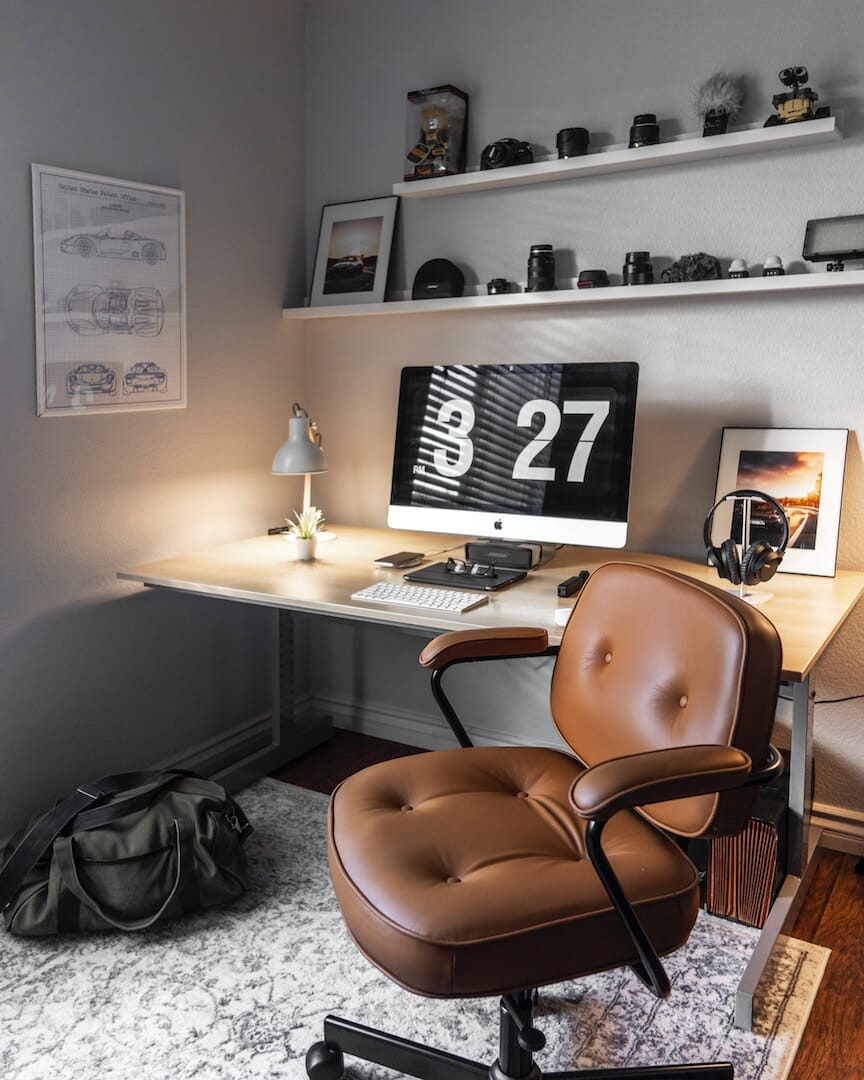 Another idea to improve your home office is to invest in a comfy, ergonomic chair.
If you're working for long hours, an ergonomic chair is key.
Sitting at your desk and staring at the computer can be exhausting. To make your workday more comfortable and improve your posture – you need a quality chair.
Find a chair that can turn, swivel and be adjusted for your height preferences.
Bonus tip: Add a decorative pillow to spruce up the office and provide extra comfort while seated.
3. Storage for Your Gear + Lenses
The third component to your home photography office is a place to store your gear and lenses.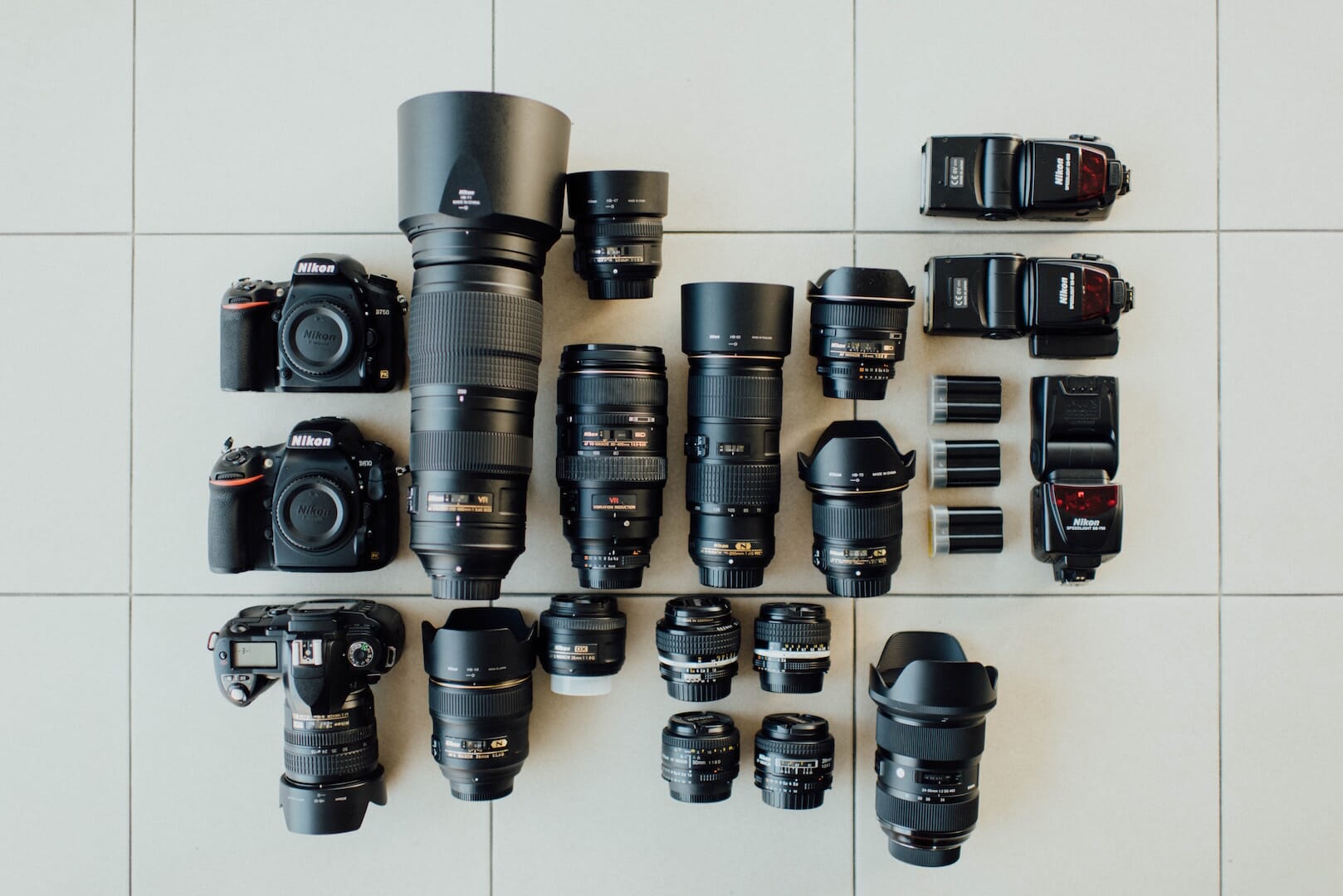 For your gear, you can either stack each tool in an open space such as on top of another smaller table. Or, you can place them on a shelf.
Another idea is to keep all of your gear stored safely in your photography bag and place that bag either in a closet or on its own separate chair next to your desk.
This is the one office component that is really based on preference and how much gear you have. Some photographers want to display their gear, while others prefer to keep it stored away. The choice is yours.
4. Wireless Printer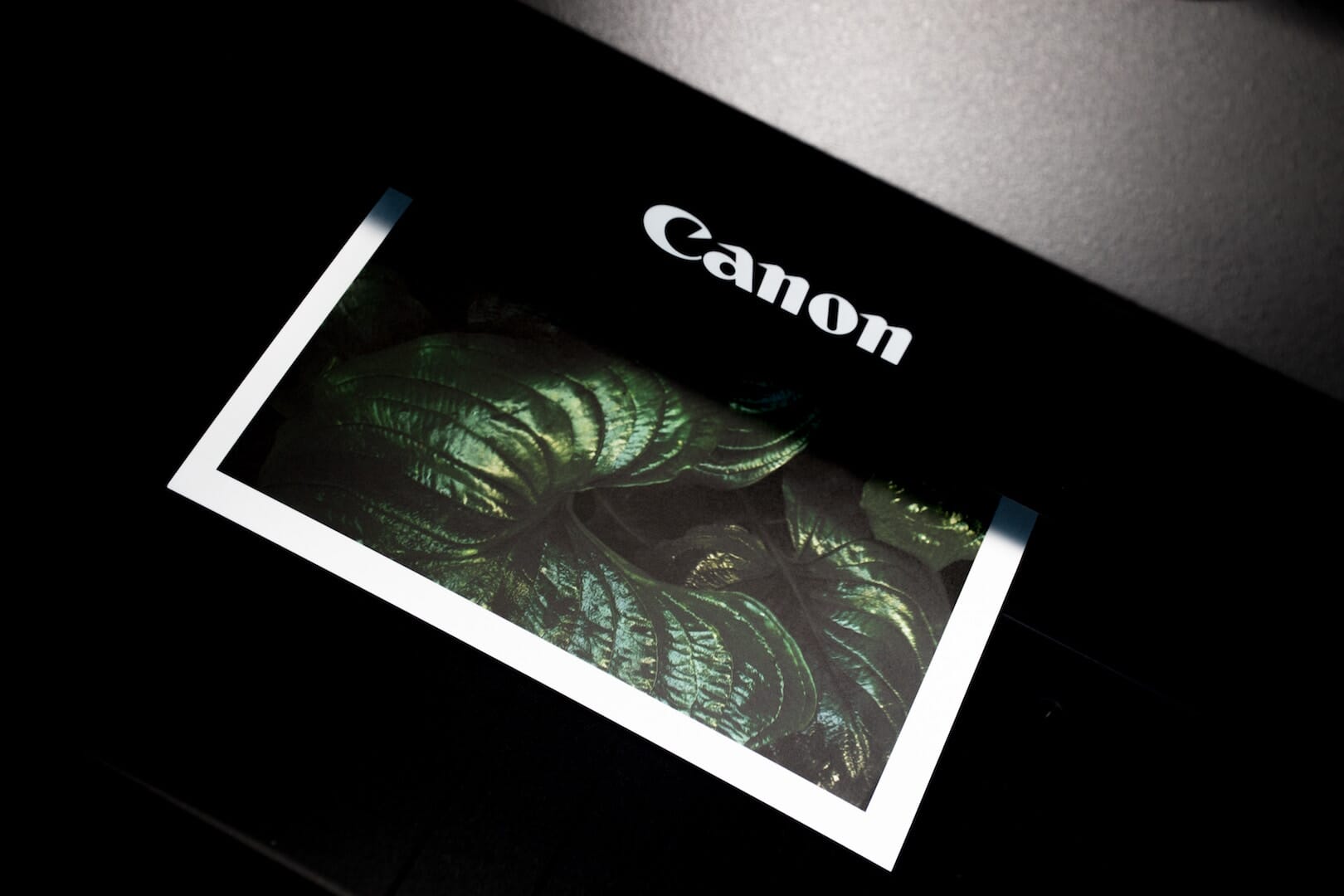 If you don't have a printer, or you're looking to upgrade, a wireless photo printer will suit you well.
Having a wireless printer in your office adds an element of ease to your workflow. Whether you're printing images or documents, connect the device to your WiFi network and print away. And don't forget the glossy or matte photo paper.
5. Scanner for Your Images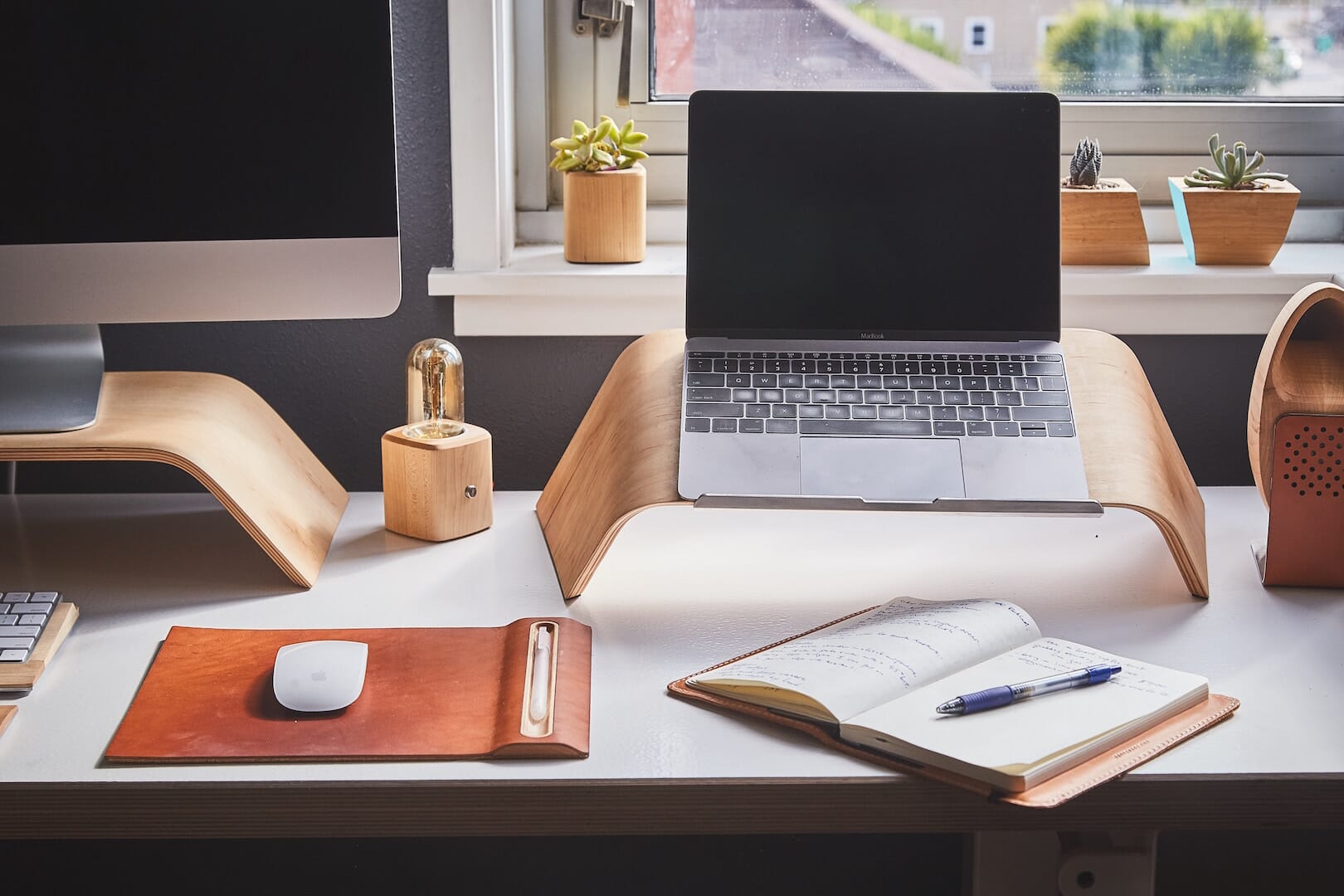 This next option could come combined with your printer, or you can choose to purchase it separately.
Scanners are great for photographers who shoot traditional or instant film and want to digitize their negatives.

If you're a film photographer, find a scanner with the film holders to save money at the developing lab.
6. Back Up Your Data with Hard Drives
One of the most essential tools on the list is a hard drive.
In fact, as a photographer, you most likely have multiple hard disks to back up all of your data.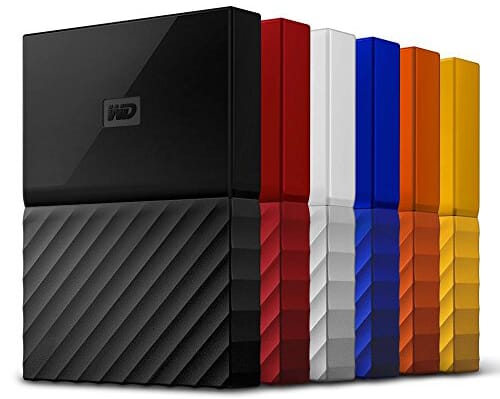 RAW files take up a lot of space – that's why it is important to have an external place to safely store your work.
If you have multiple hard drives, be sure to label each one with the date and any relevant file information to keep your office organized.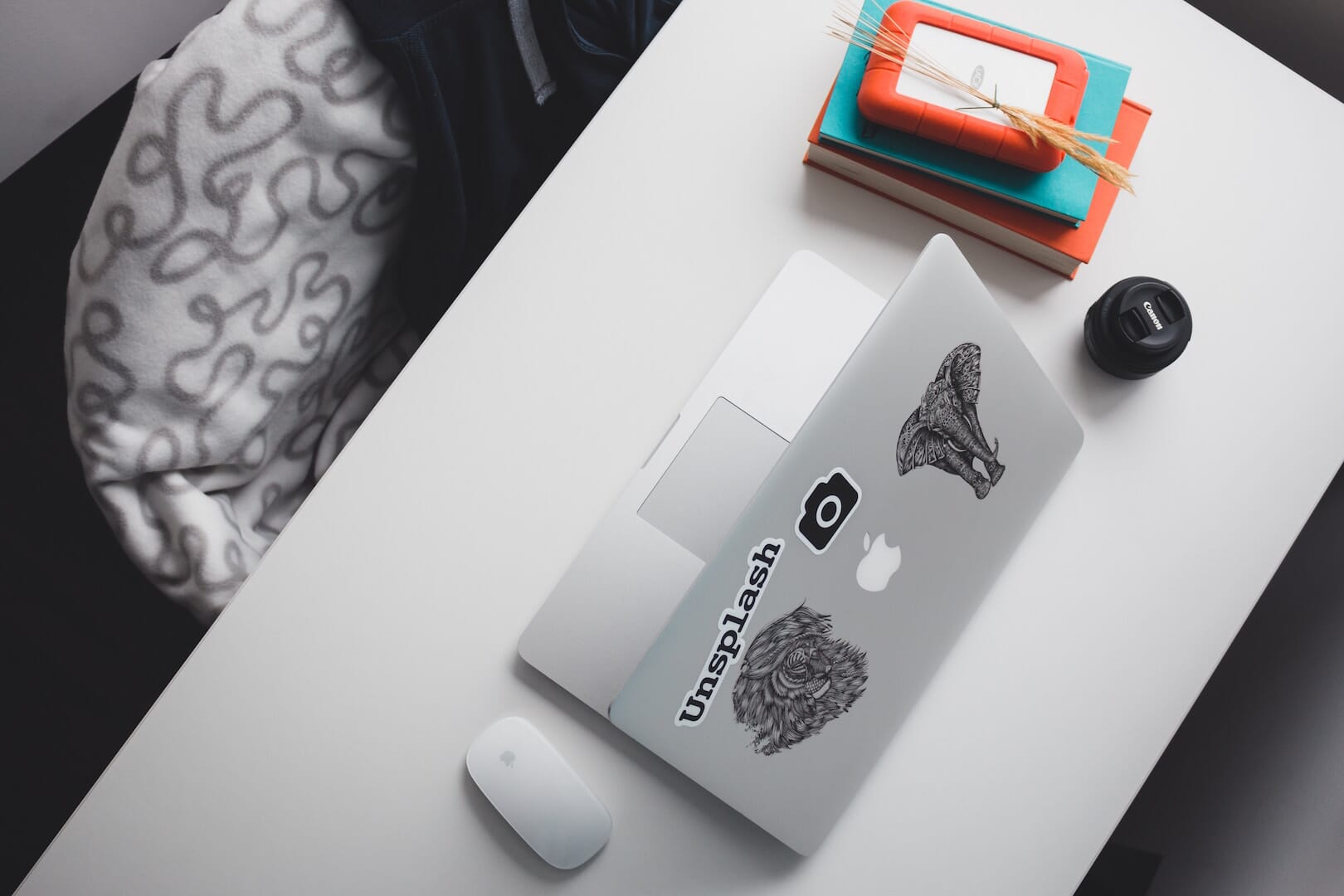 7. Monitor for Editing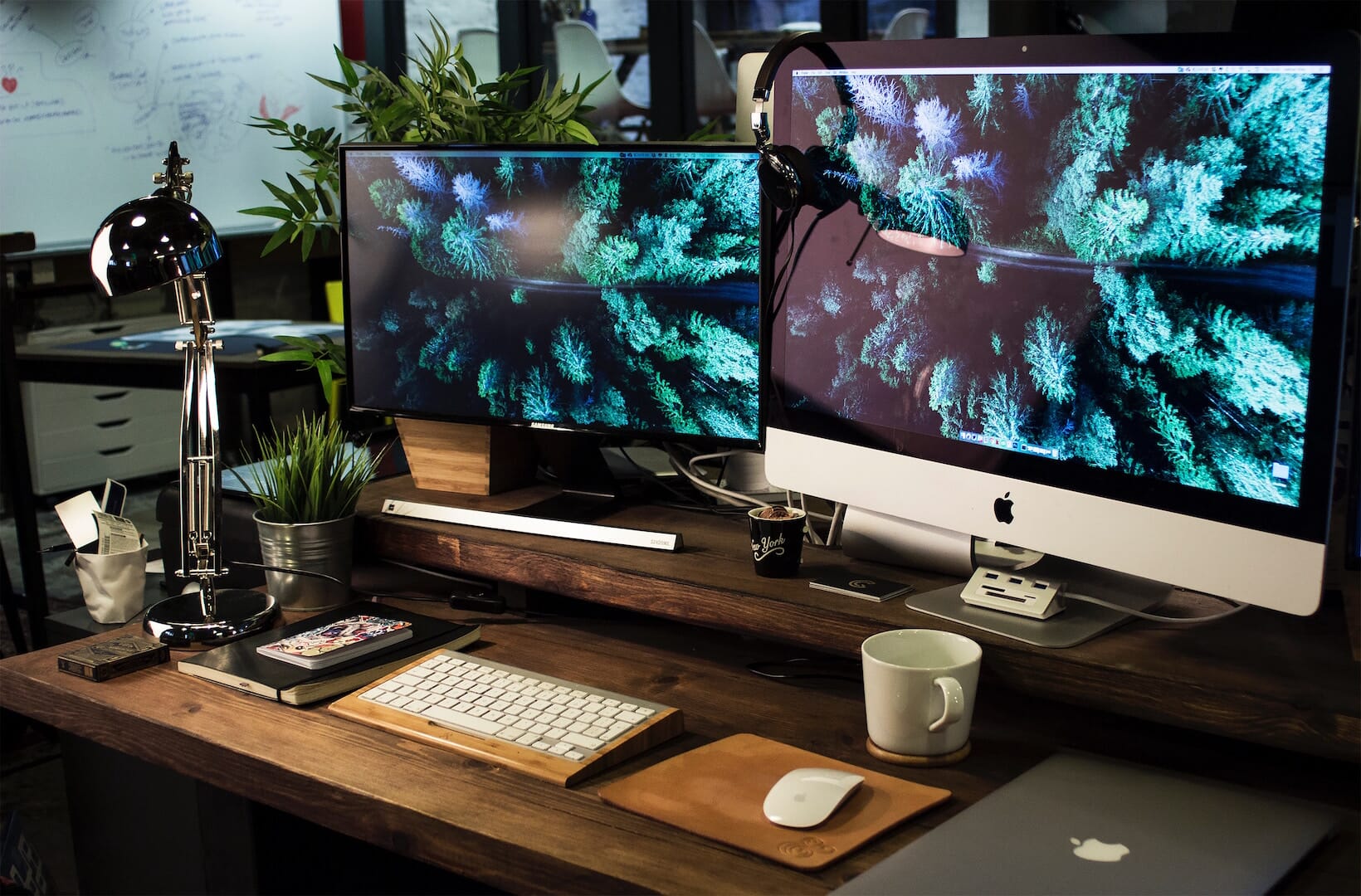 When the majority of your work is done on a computer screen, it makes sense to invest in a monitor for editing. This is one of the best home office ideas for photographers.
Whether you purchase a desktop computer or just a monitor to connect with your laptop, you need to be able to edit your images in a large, viewable format. Ideally with a high resolution and accurate color representation.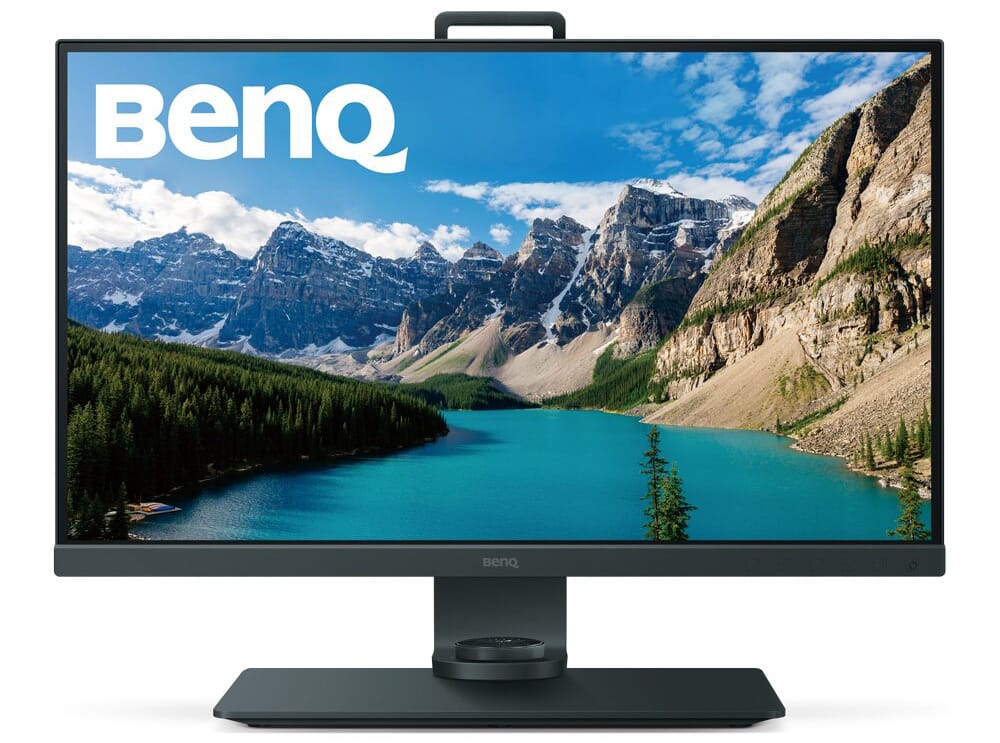 Not only will this be better for your edits and color grading – you will be giving your eyes a break.
Do you edit photos and videos at the same time? Go ahead, add two monitors to your space.
Purchase whatever you need to make your office space the ideal productivity hub.
8. Cable Organization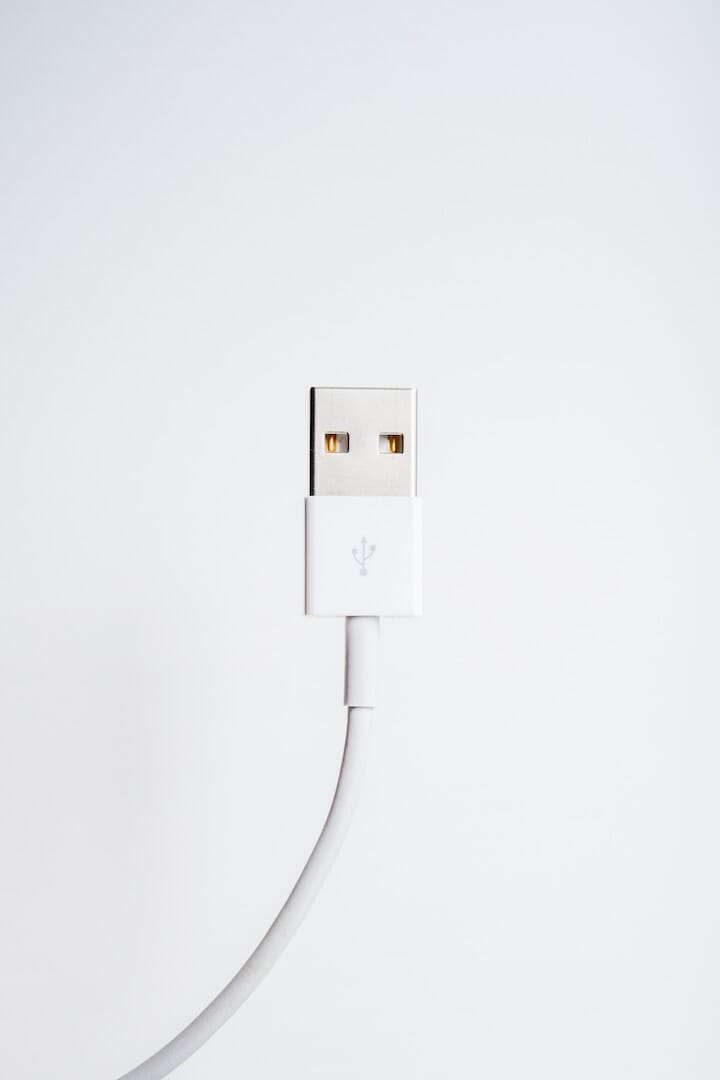 As a photographer, you're a tech junkie. You have cameras, lenses, computers, phones, and gadgets aplenty. And, with each tool comes a cord or cable you need to use.
Instead of getting your cords in a knot, add a cable organizer to streamline your accessories.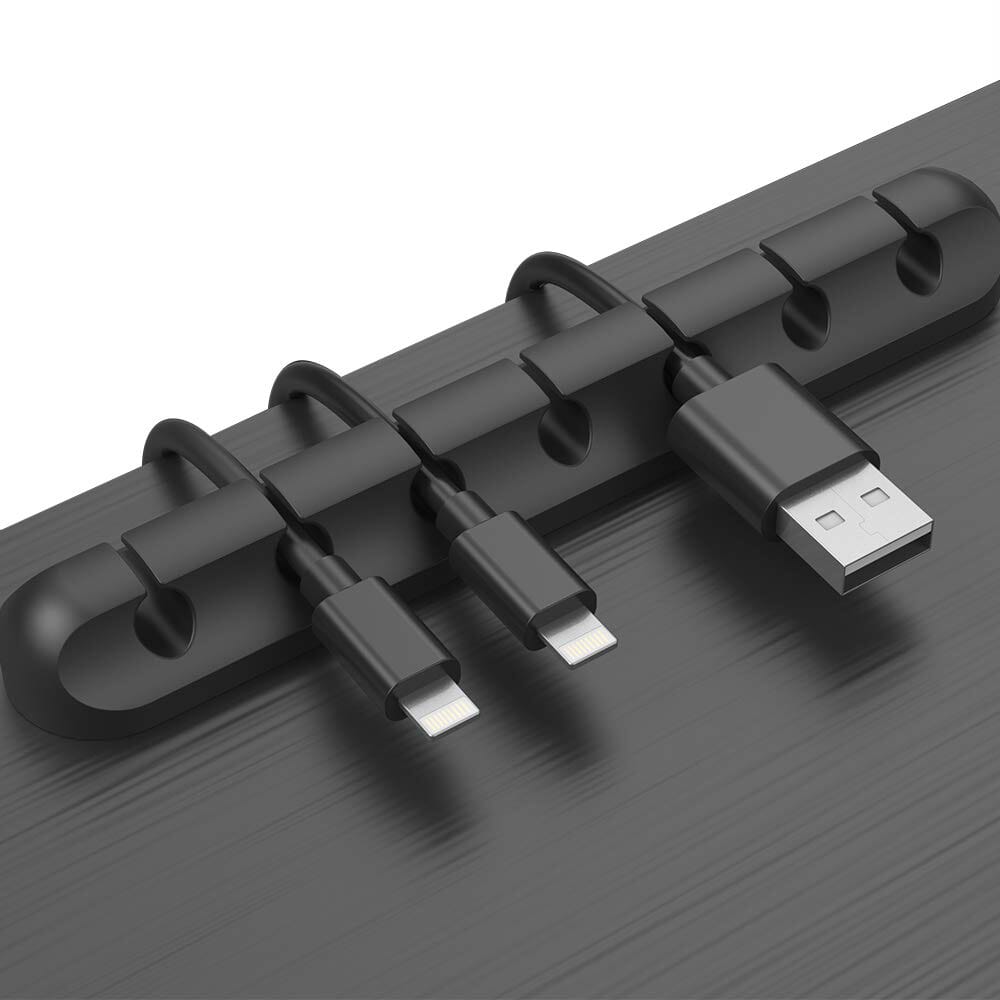 They even have organizational tools that allow you to hide your cords from being seen throughout your office. Now, that's functional and minimalistic.
9. Elevated Platform for Laptop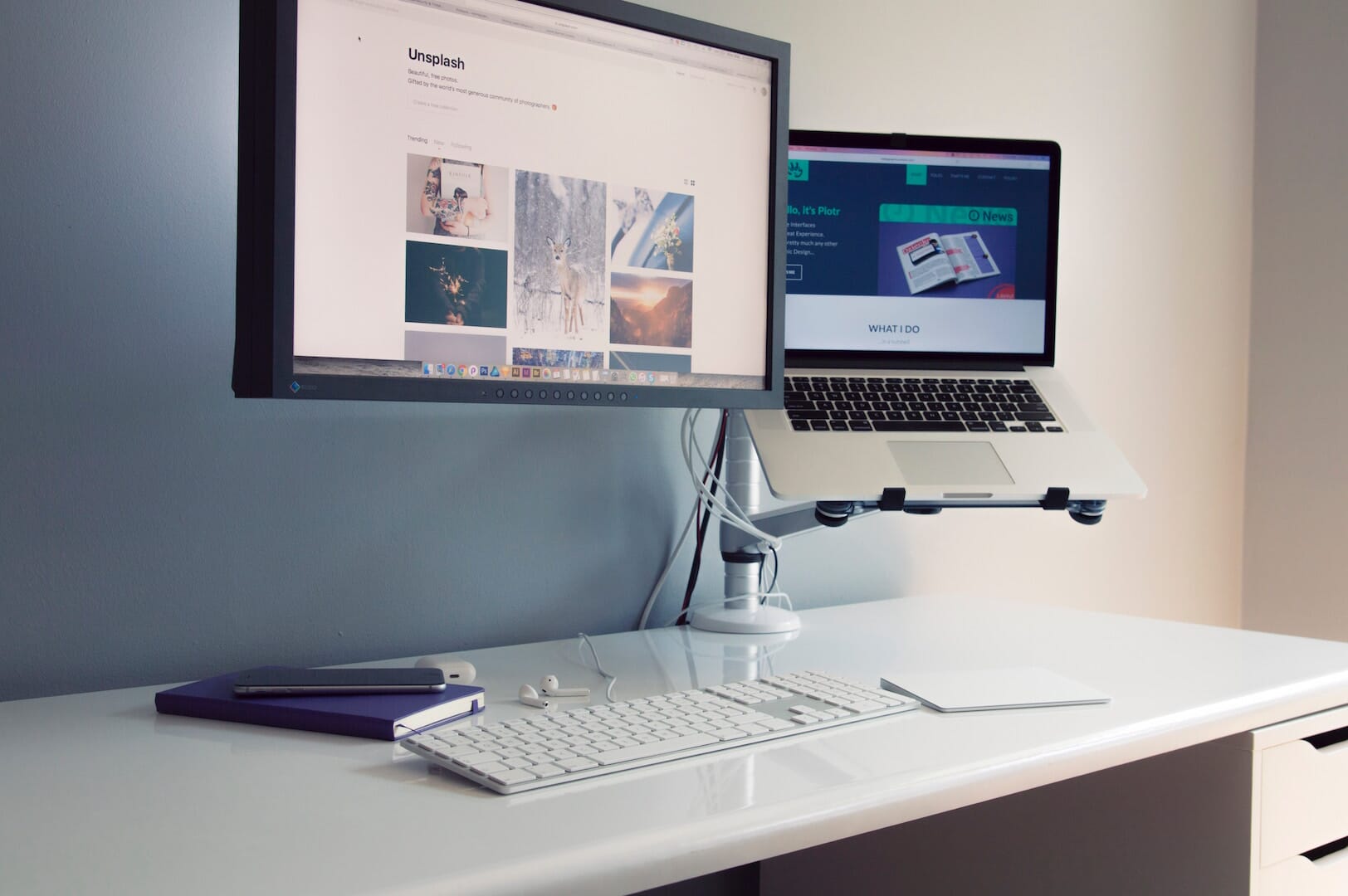 If you work on a laptop, it might be a good idea to purchase an elevated platform for your laptop.
These mechanisms sit on your desk and allow you to tilt your laptop at a slanted angle.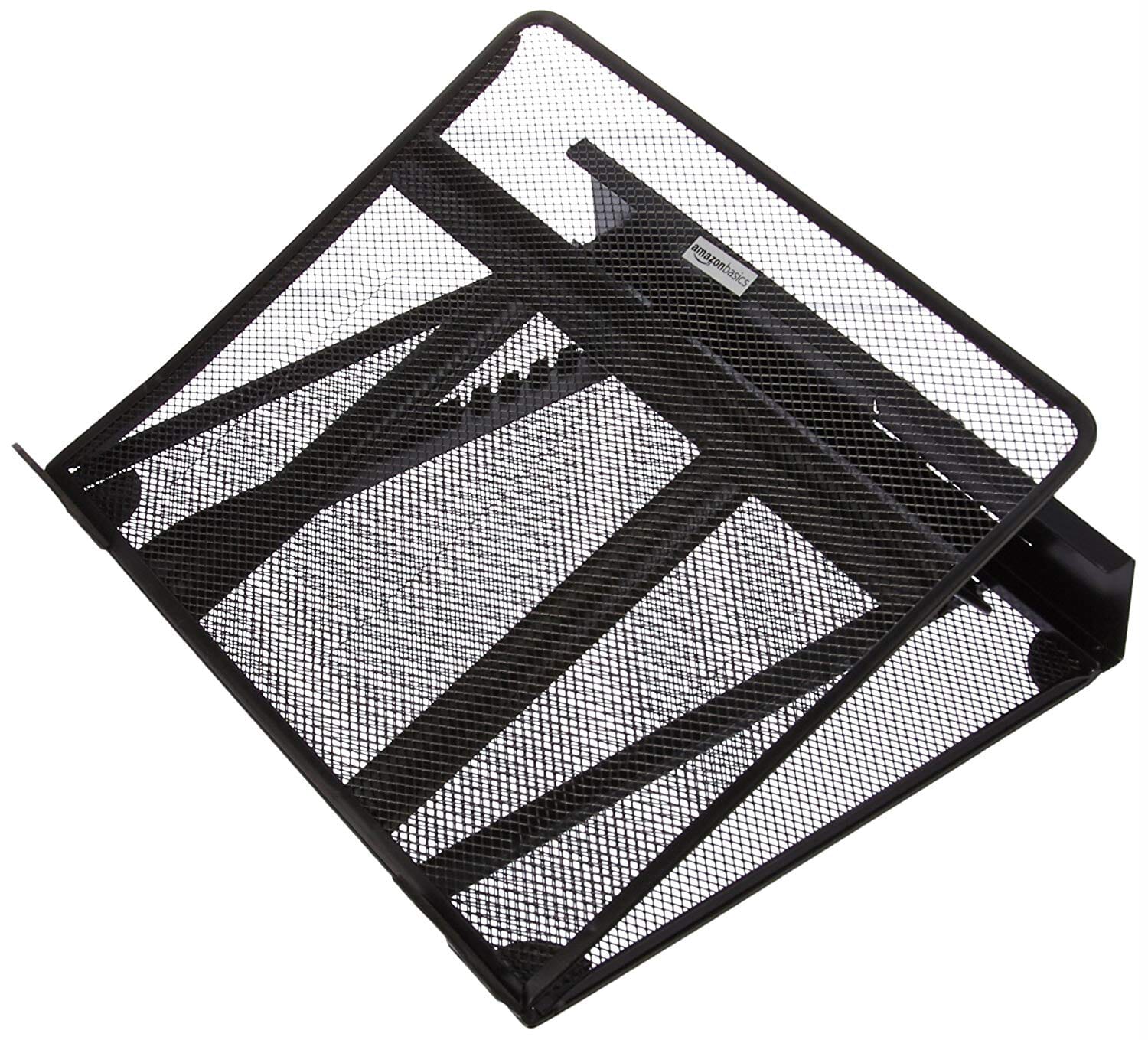 This is meant to help your typing posture and adjust for issues such as carpal tunnel syndrome or even hand cramps.
If you're spending hours on end at the computer, you need this for your office space.
10. File Storage System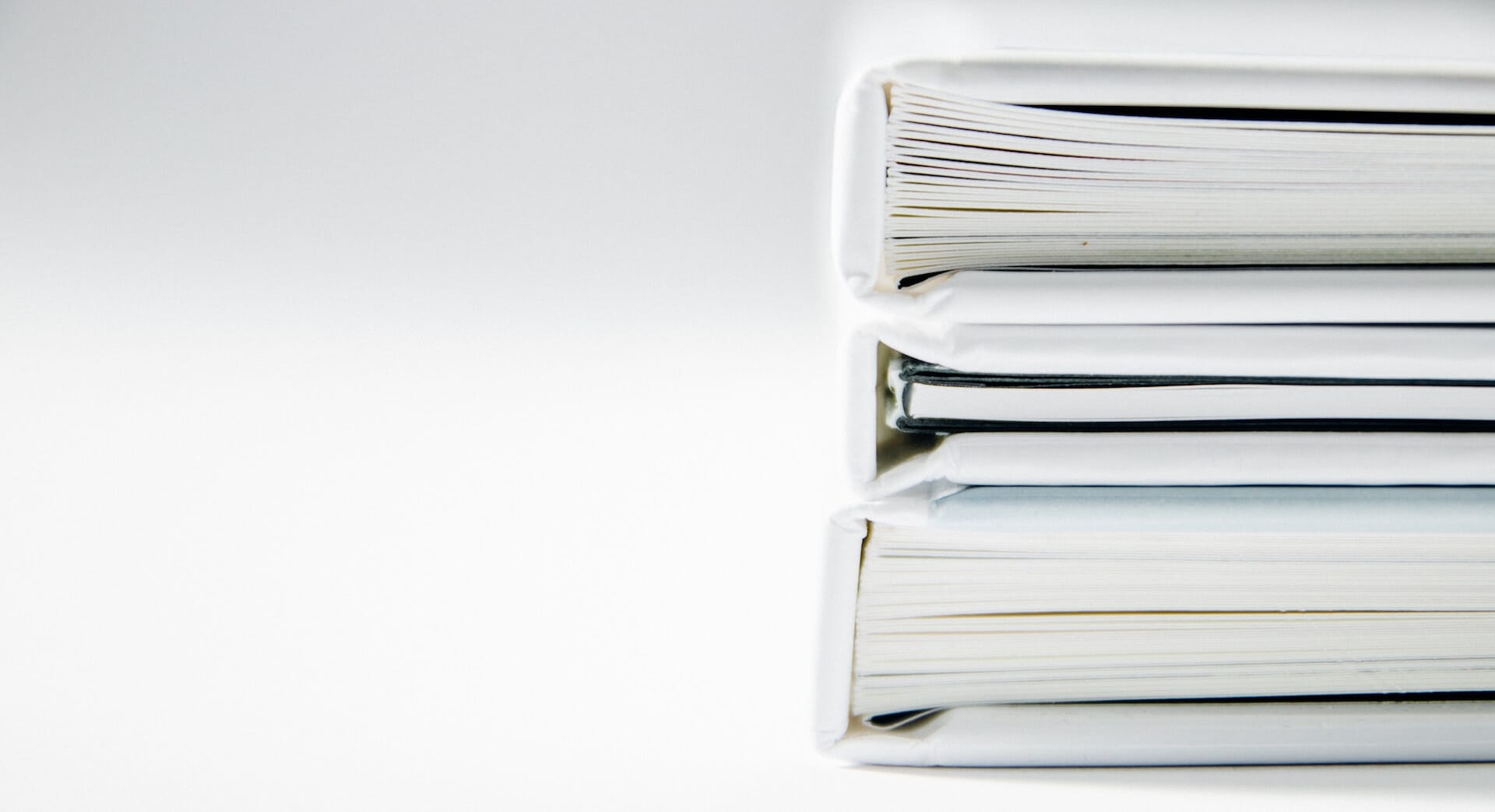 To keep your loose sheets to a minimum, our next suggestion on our home office checklist is a file storage system.
If you have yet to go completely paperless, you probably have some documents lying around your desk.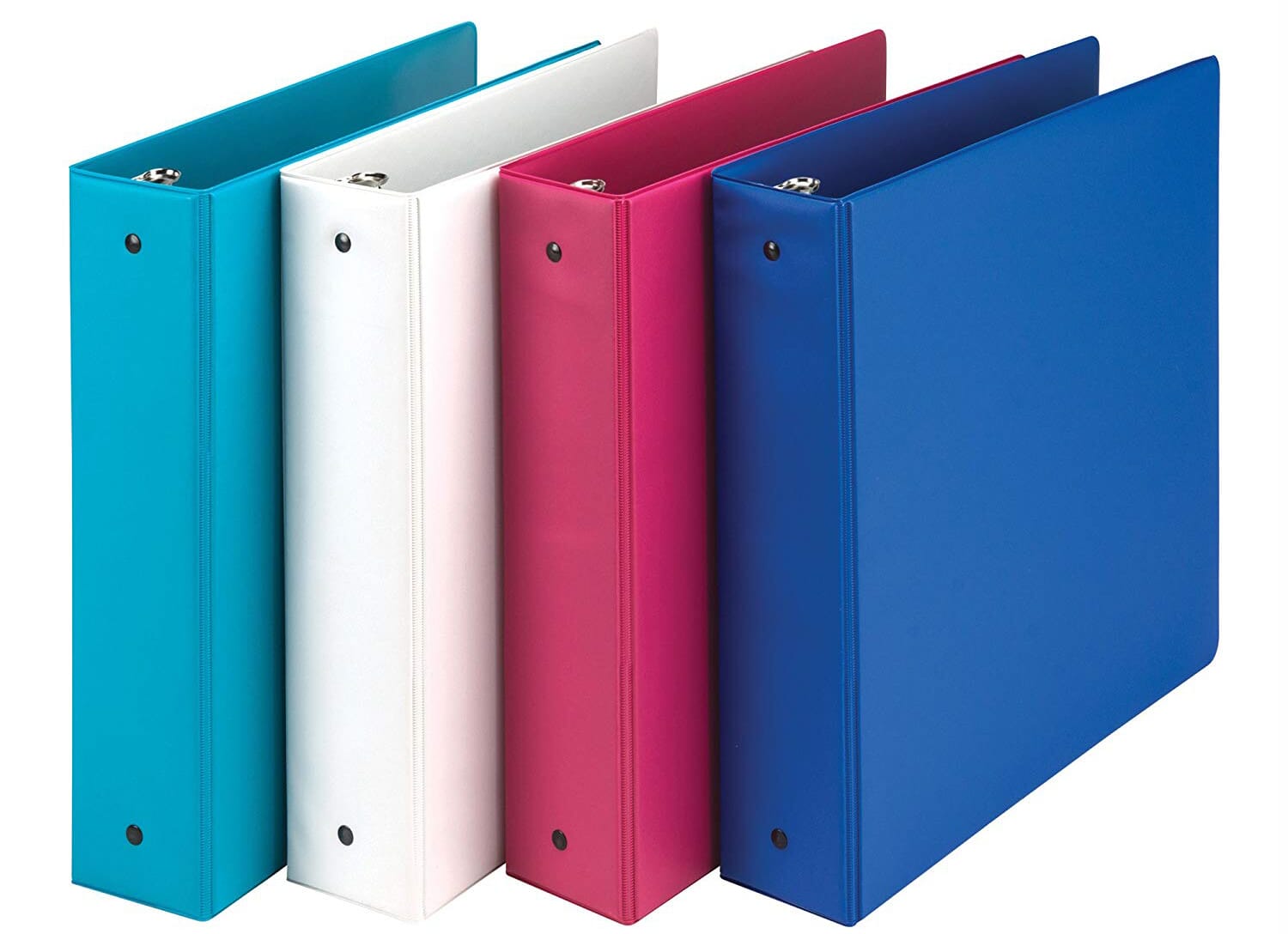 Instead of losing your receipts or misplacing a client's invoice – pick up some folders and binders to organize and categorize your files.
Plus, if you really want to keep yourself organized – grab some colored dividers and label each section with names, dates and photoshoot location.
11. LED Lighting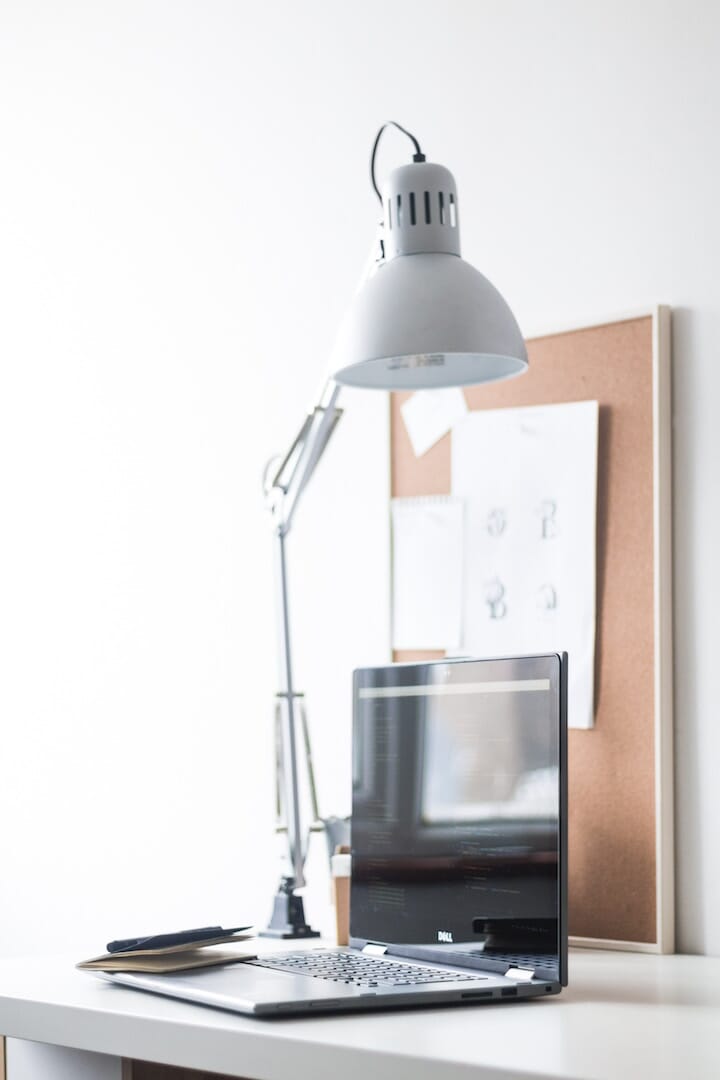 Good lighting is essential when you're working, which is why our next recommendation is LED lighting.
Whether you have an overhead source or lamp on your desk – you need proper light to work on your projects.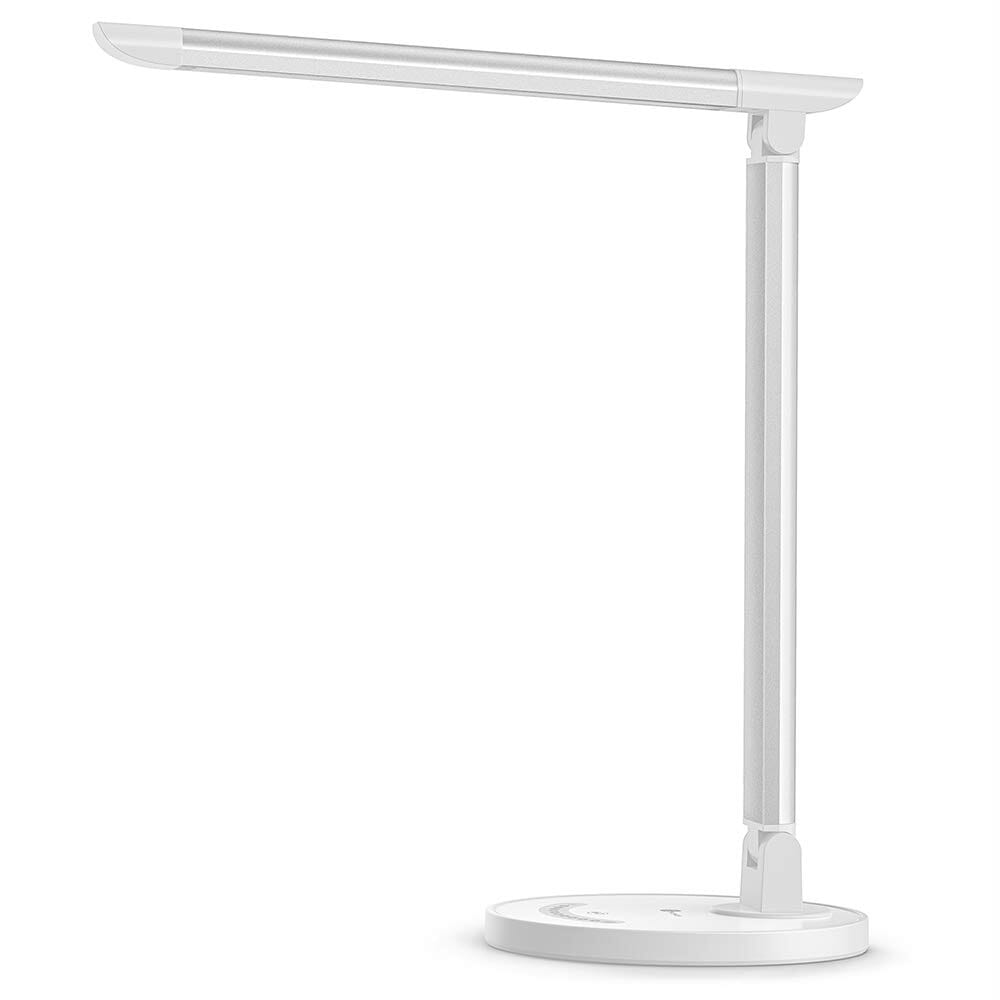 Plus, if you can find a lamp that is eye-friendly and designed with controls for brightness – then you will feel more productive and in a better mood throughout your day.
Don't let your poor lighting affect your productivity, stay on track with an LED light.
12. Wireless Keyboard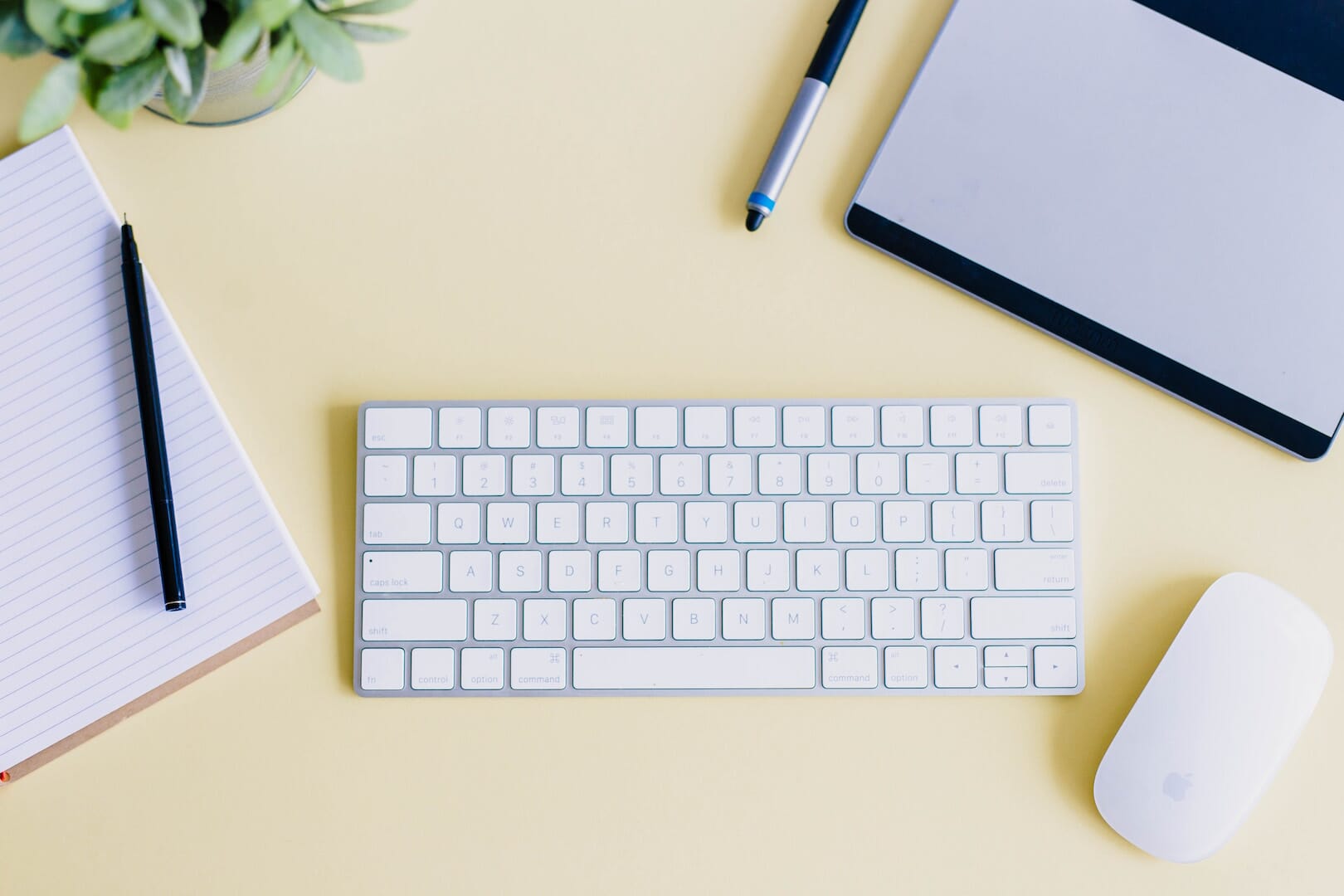 Having the freedom to change your working environment can really help boost productivity, that's why we recommend a wireless keyboard.
For your home office, we mentioned adding a monitor for editing. If you use a desktop or laptop, adding a wireless keyboard can help improve your typing and hand position.


Buying a Wireless keyboard and mouse set can really improve flexibility.
As we said, working long hours can strain your mental and physical state. So, grab a keyboard that is easy to use and can be moved and stored on any point on your desk.
13. Bluetooth Speaker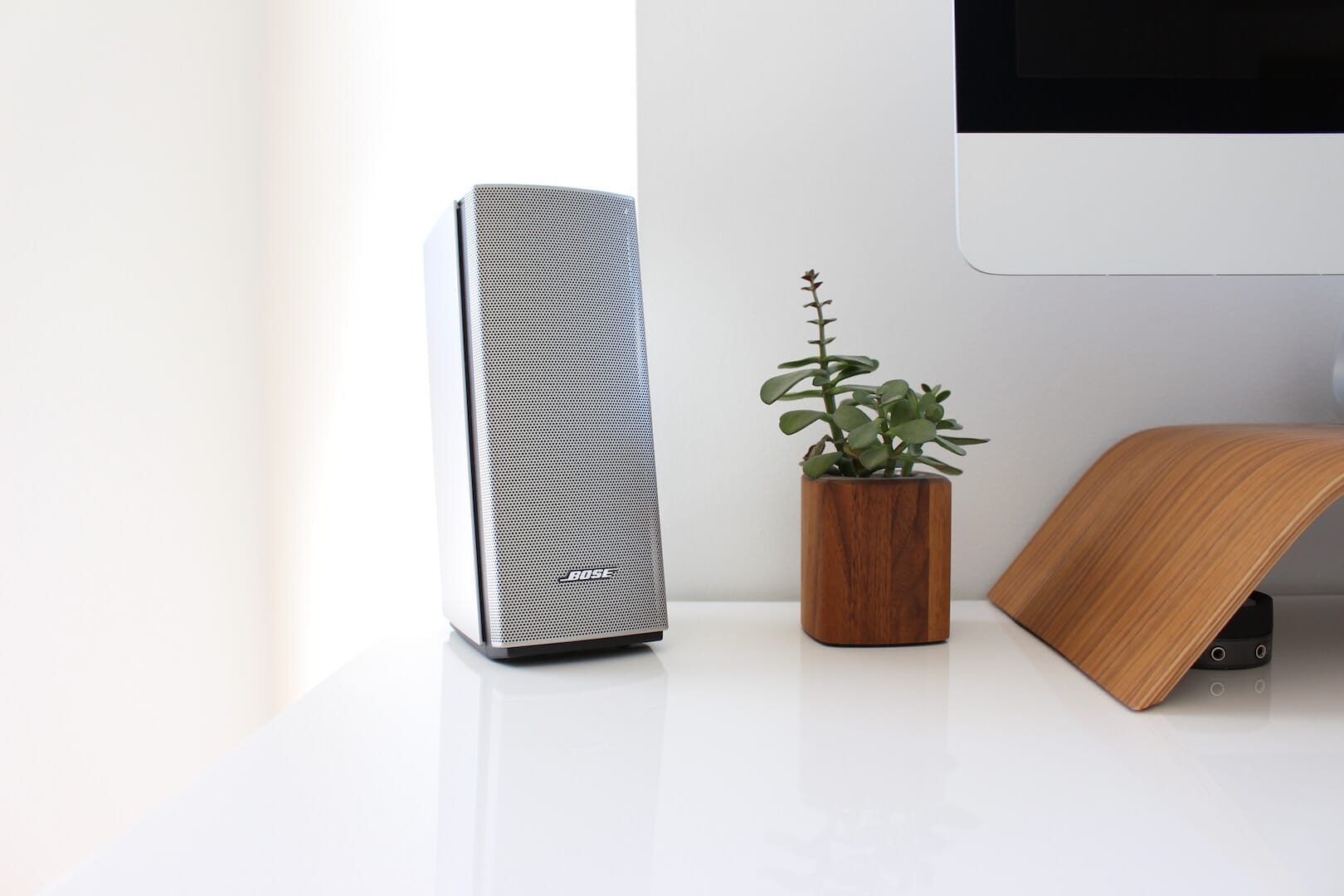 If you want to have some sound whilst you're working, it might be worth buying a Bluetooth speaker.
A Bluetooth speaker is perfect for playing music while you work or for taking calls from clients.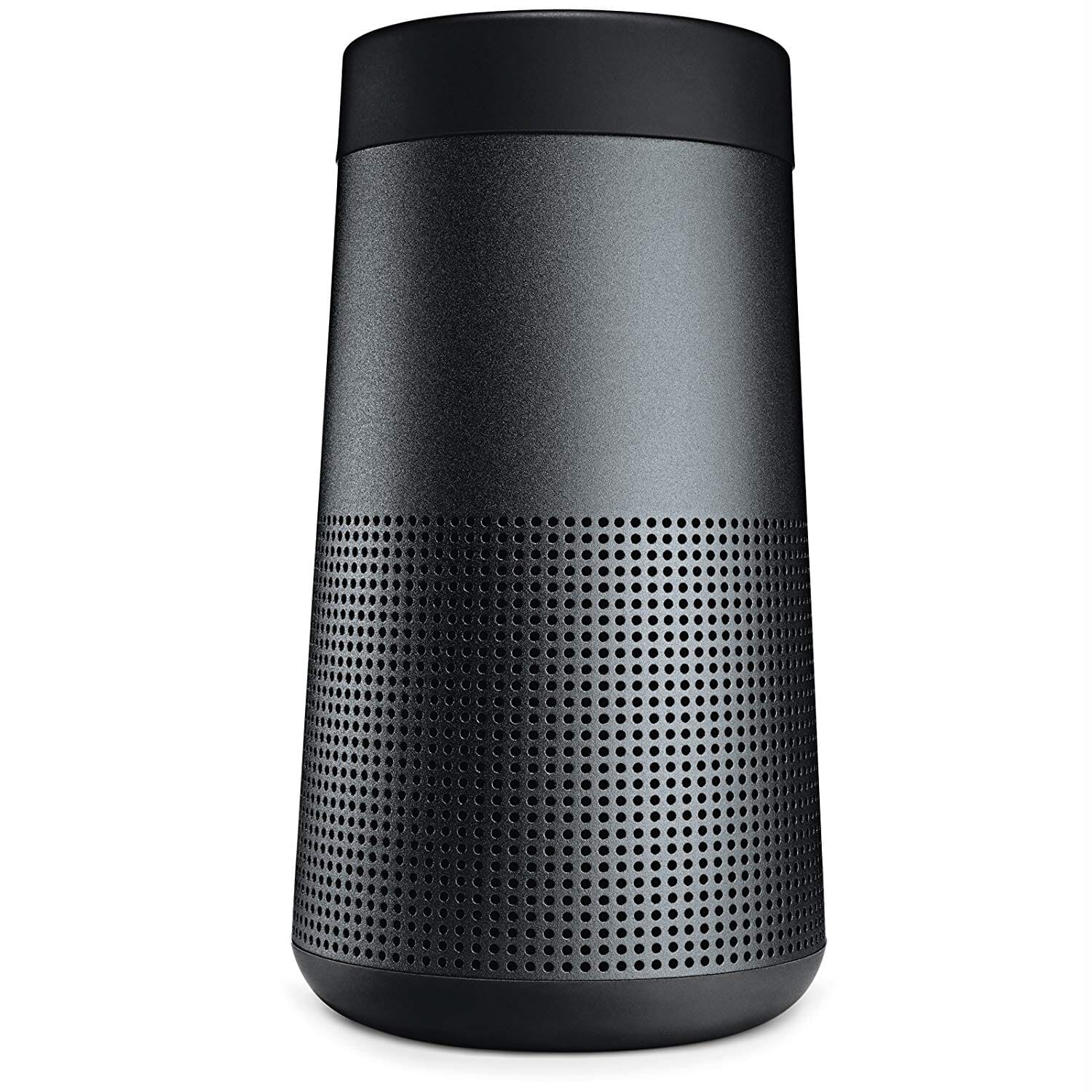 With its hands-free capabilities, you can talk and work simultaneously.
If only there was a talk to edit feature, a photographer can dream…
14. Noise-Canceling Headphones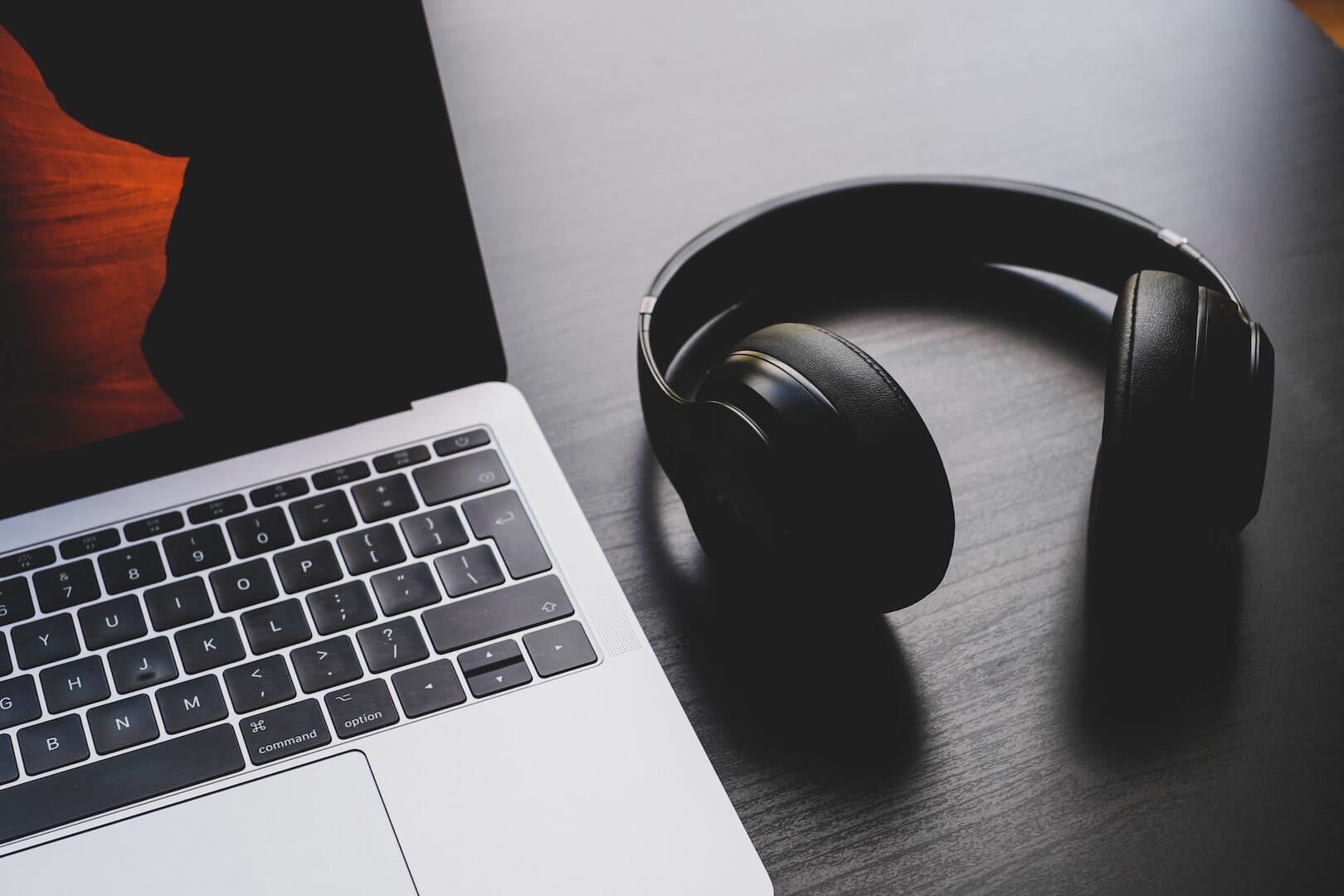 If you live in a city, next to a loud neighbor or just want to block out the noise of the outside world, then you need a pair of noise-canceling headphones.
As number 14 on our home photography office ideas, these are a great way to reduce extra sound and avoid distractions while working.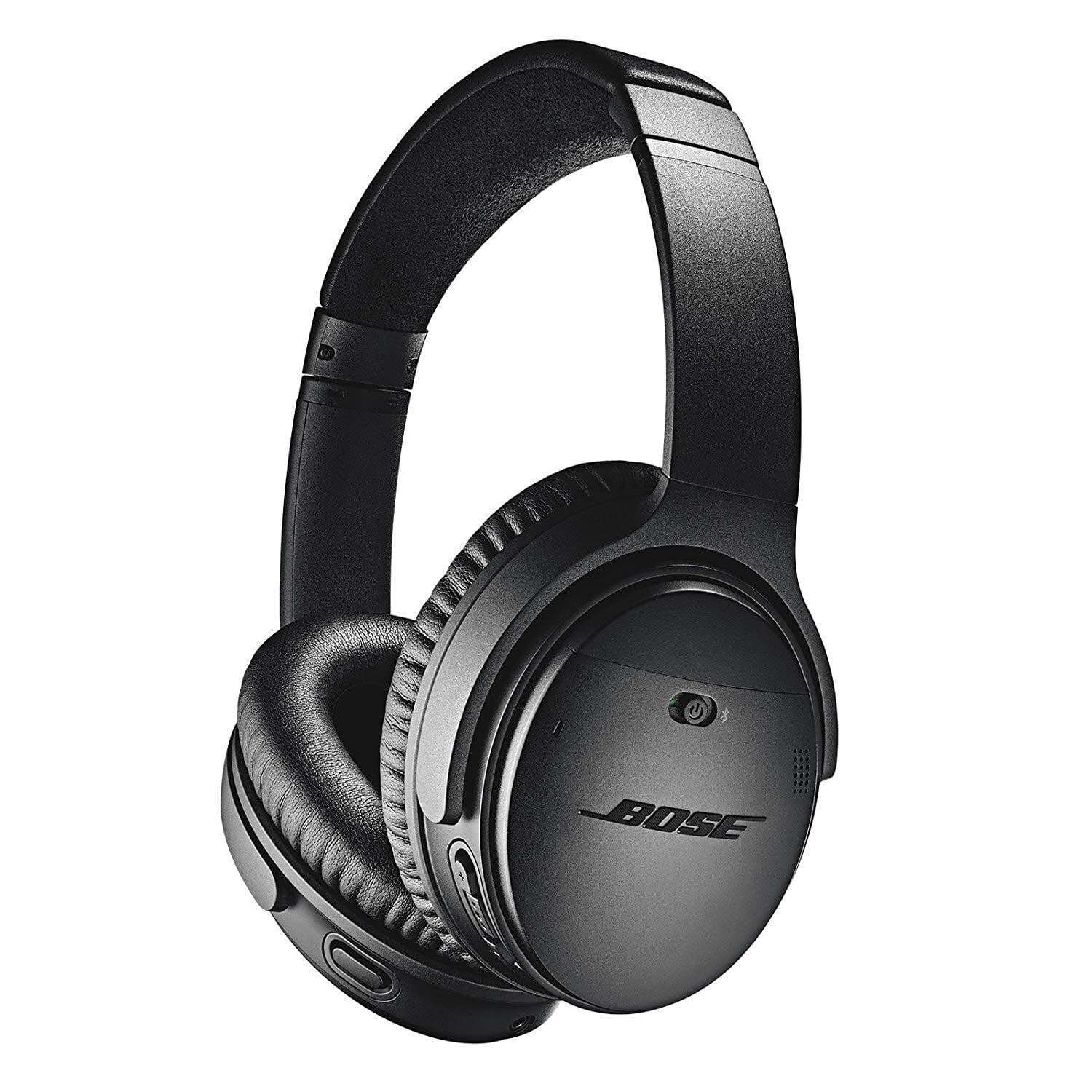 A great option are Bose's Quiet Comfort 35 II. However, it's important to find ones that are a perfect fit, comfortable and can last a long time without having to be charged.
Pair with your Bluetooth speaker to play your working tunes or answer your afternoon conference call.
15. Charging Station
With so many battery-powered devices, our next idea for your home office is to set up a designated charging station.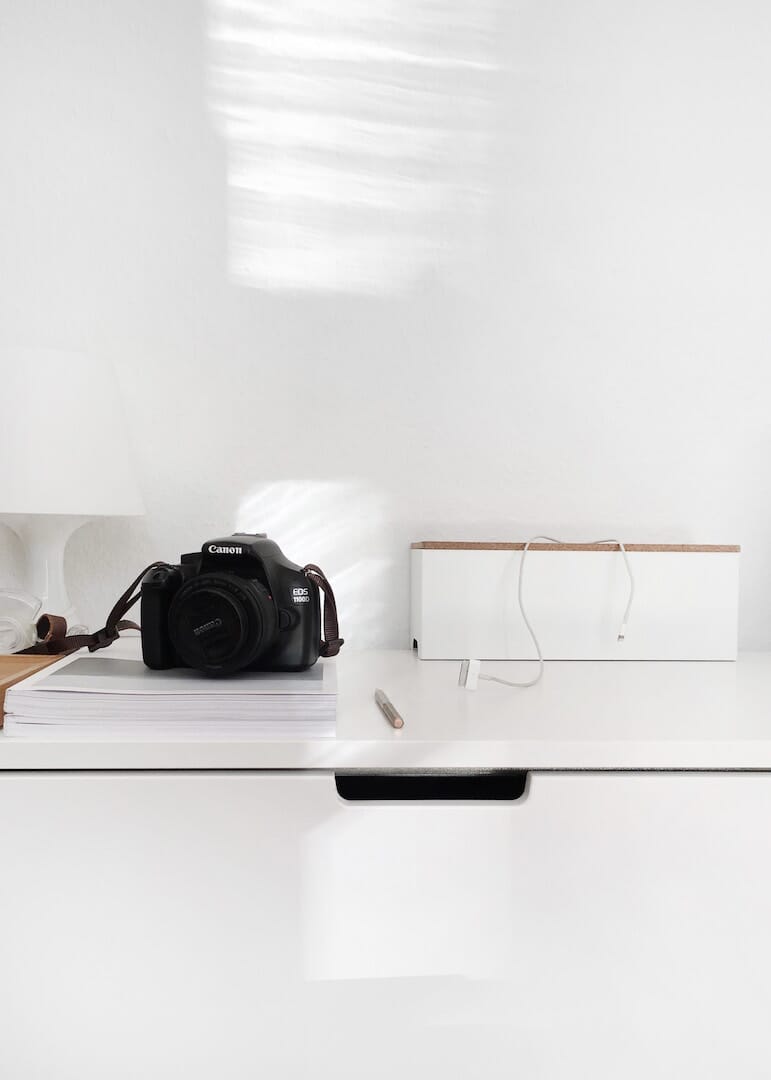 As we mentioned above, you likely have numerous cords for your technology.
Yet, as a photographer, one of the most important things to remember before any shoot is to charge your cameras.
Set up a charging station on your desk where you can plug in your phone, camera battery, extra camera battery and more. Keep everything neat, organized and powered up in one place.
16. Desk Calendar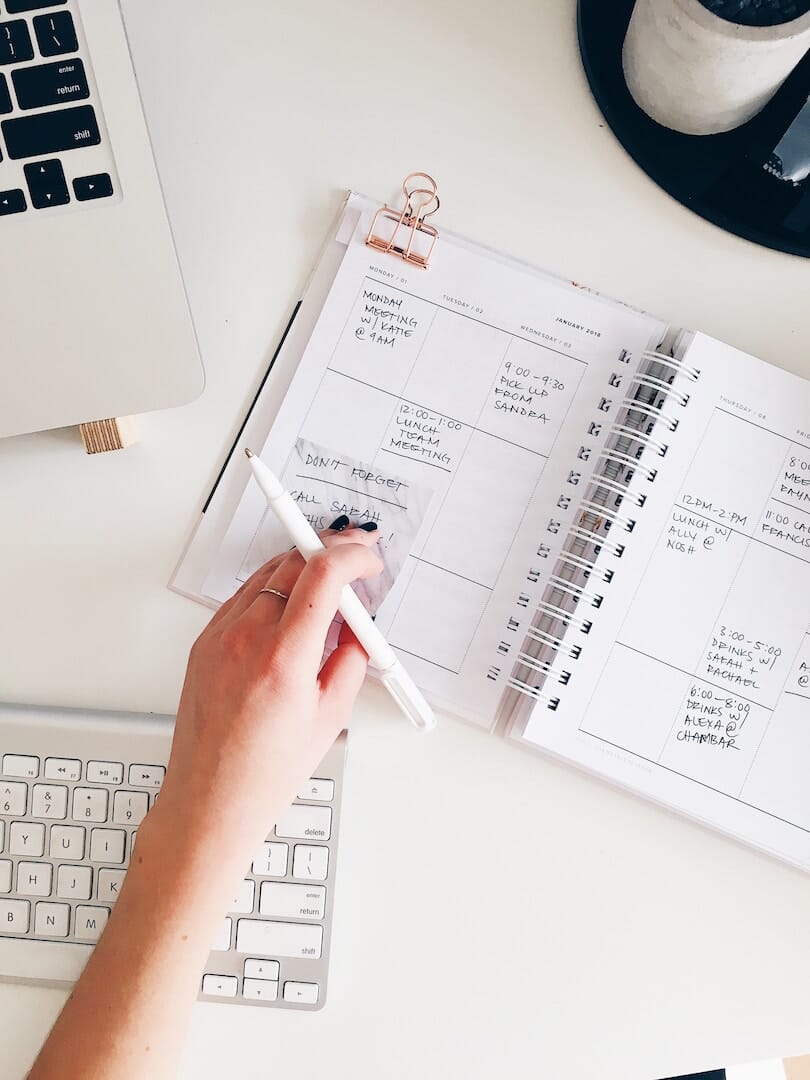 If you need to schedule events, or meetings, a desk calendar can make it so you can see everything that's upcoming. You'll never miss a meeting.
Now, if you're a digital guru who keeps everything online – this may not be necessary for you. But, if you're like me – writing out my shooting schedule, appointments and even to-do lists can help me feel more productive.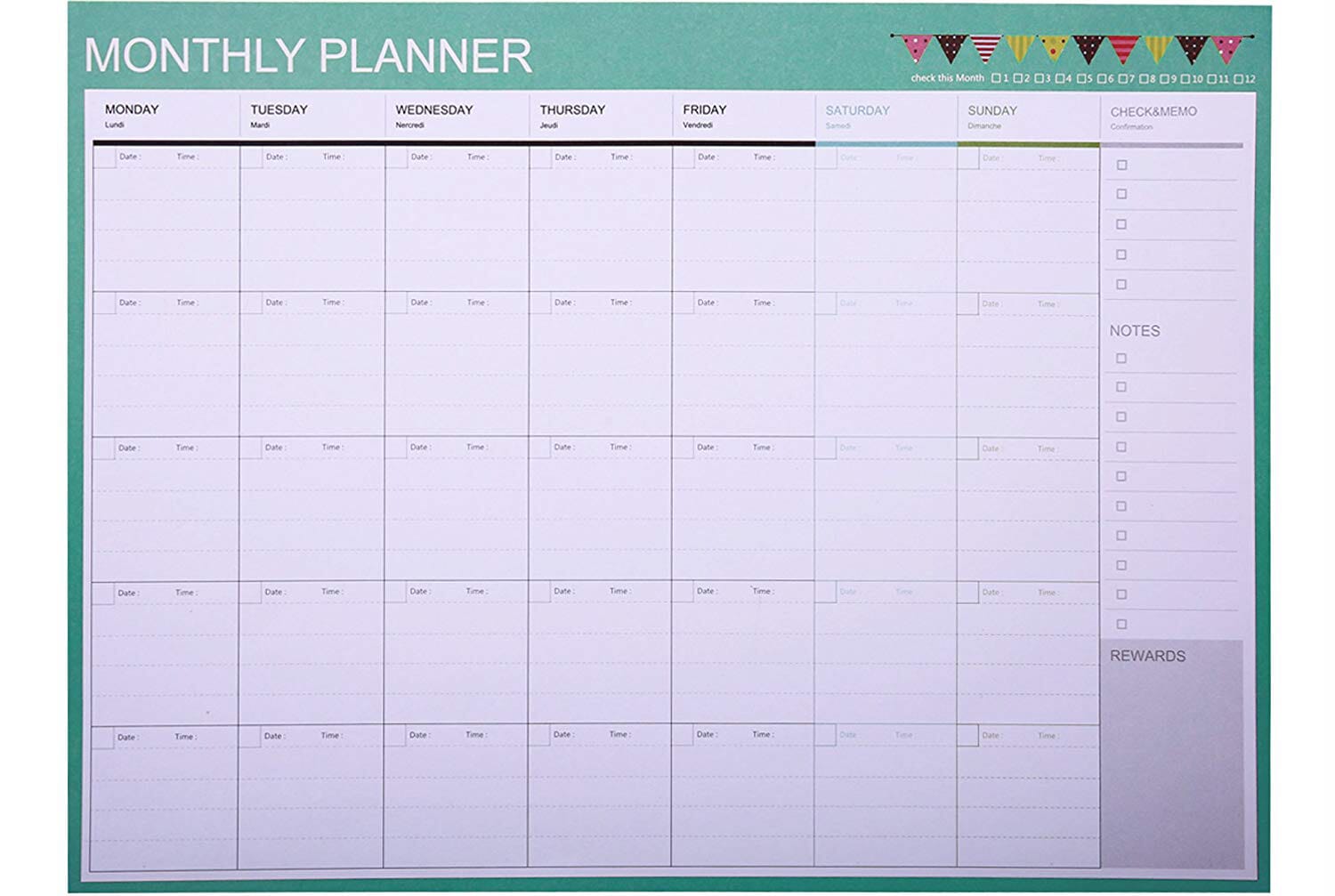 Grab a calendar that can be spread across your desk or a small pocketbook that can be folded and tucked up with your other belongings.
As long as you don't miss Saturday's wedding shoot, then you're good to go.
17. Coffee Mug for Your Daily Dose of Caffeine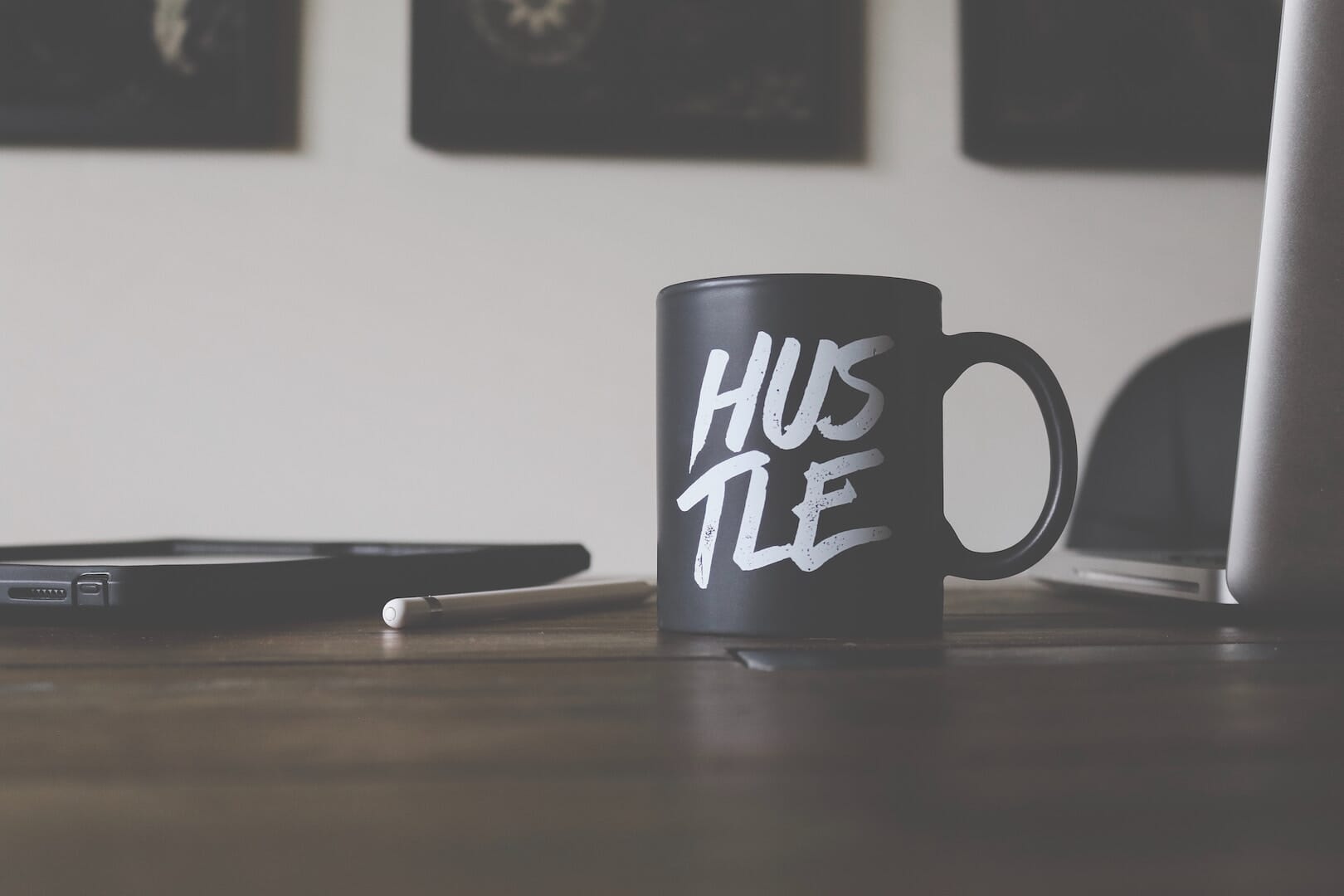 For our caffeinated creatives, our next idea is a mug dedicated to your daily cup of coffee or tea.
Grab a mug that not only looks nice on your desk, but gives you some words of motivation.
Even when your home office is comfortable and cozy, it can still be tough to focus. Find a mug that reminds you of your hard work and dedication. And, can keep your beverage warm while you tackle every project.
18. Closet for Photography Backdrops + Props
For photographers who use more than just the standard gear, this home office idea is for you.
Having a space that has a closet means you can stow away all your backdrops and props both neatly and out of the way. If you lack the extra space for a closet, find a large dresser with doors to keep everything hidden and organized.
Clutter can cause stress and tension in your workflow. Adding a large storage space allows you to place all of your extra items in one neat and tidy area.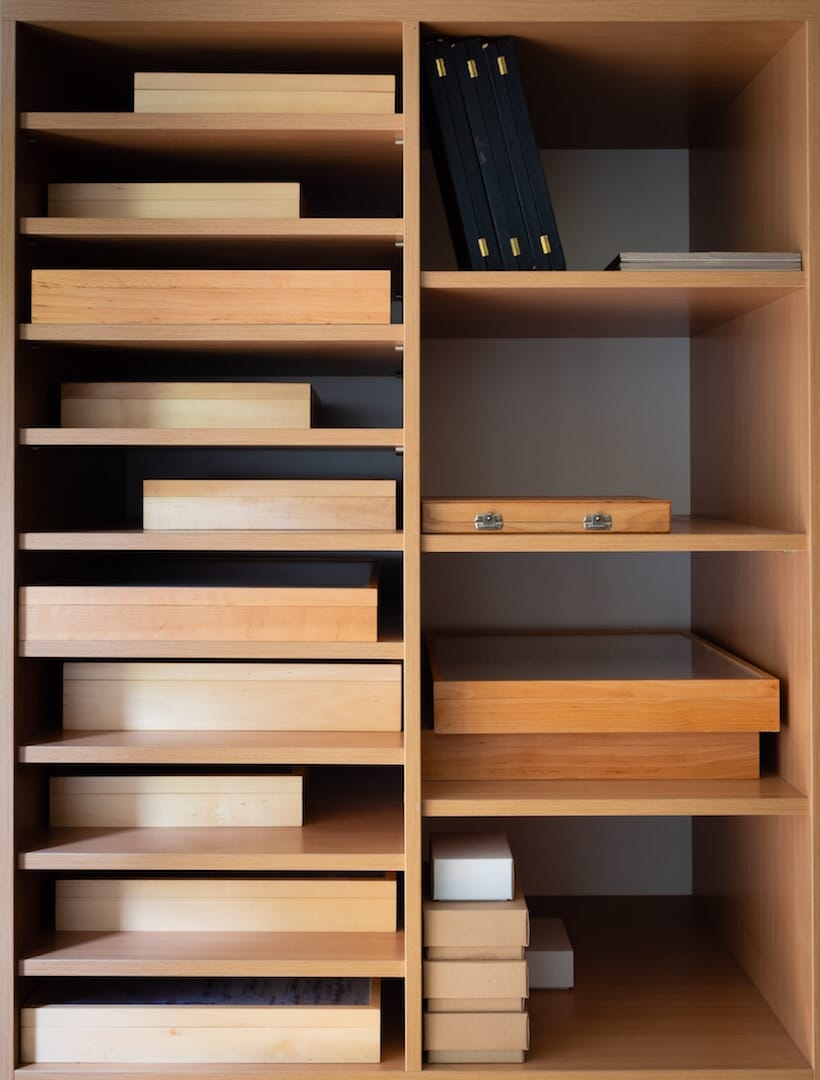 19. Plants for Positive Energy
This next idea will bring some life and positive energy into any photographer's home office – add a touch of greenery.
Placing artificial or real plants in your office space is a great way to elevate your mood. You can put a small one on your desk, hang a few from the ceiling or situate a large, potted plant in the corner.
The more plants you add, the more energy and oxygen that is filling your office. Inhale work deadlines and exhale relaxation from your new peaceful oasis.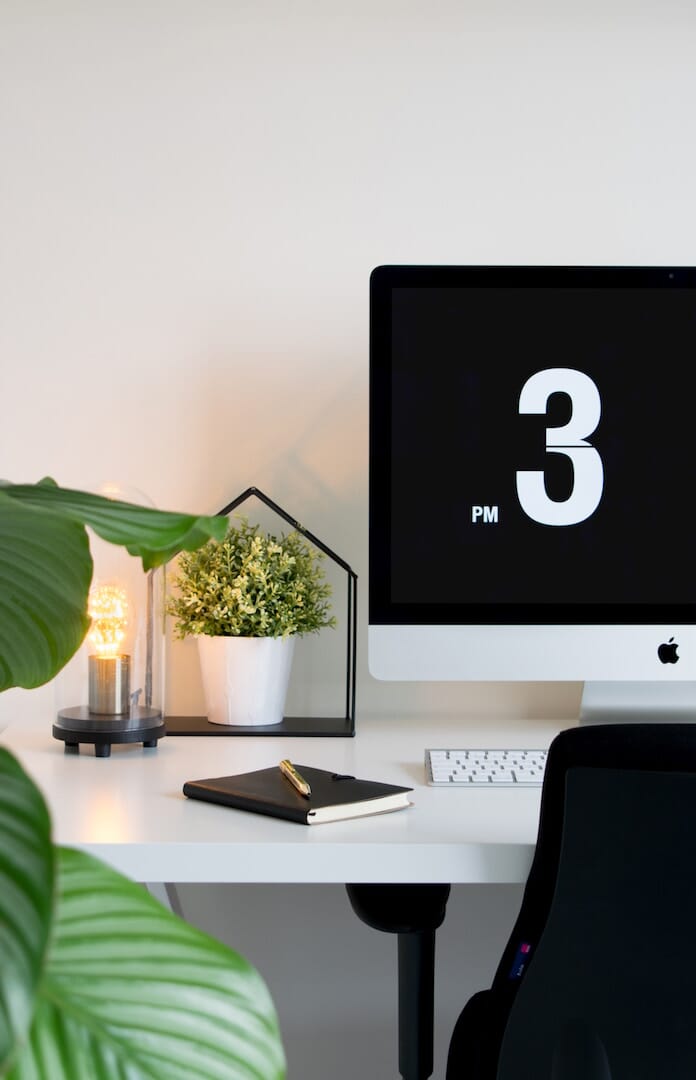 20. Art Prints for Inspiration
And our final idea on the photographer's home office list is to get some art prints for that jolt of inspiration.
While your own work is inspiration enough, adding others' creations can help keep you stay motivated and creative.
Find images you admire or art prints that showcase abstract ideas. If art prints aren't your style, how about adding posters with motivational quotes to keep your spirits high?
Decorative touches to your home photography office should give you energy and boost your excitement during the workday.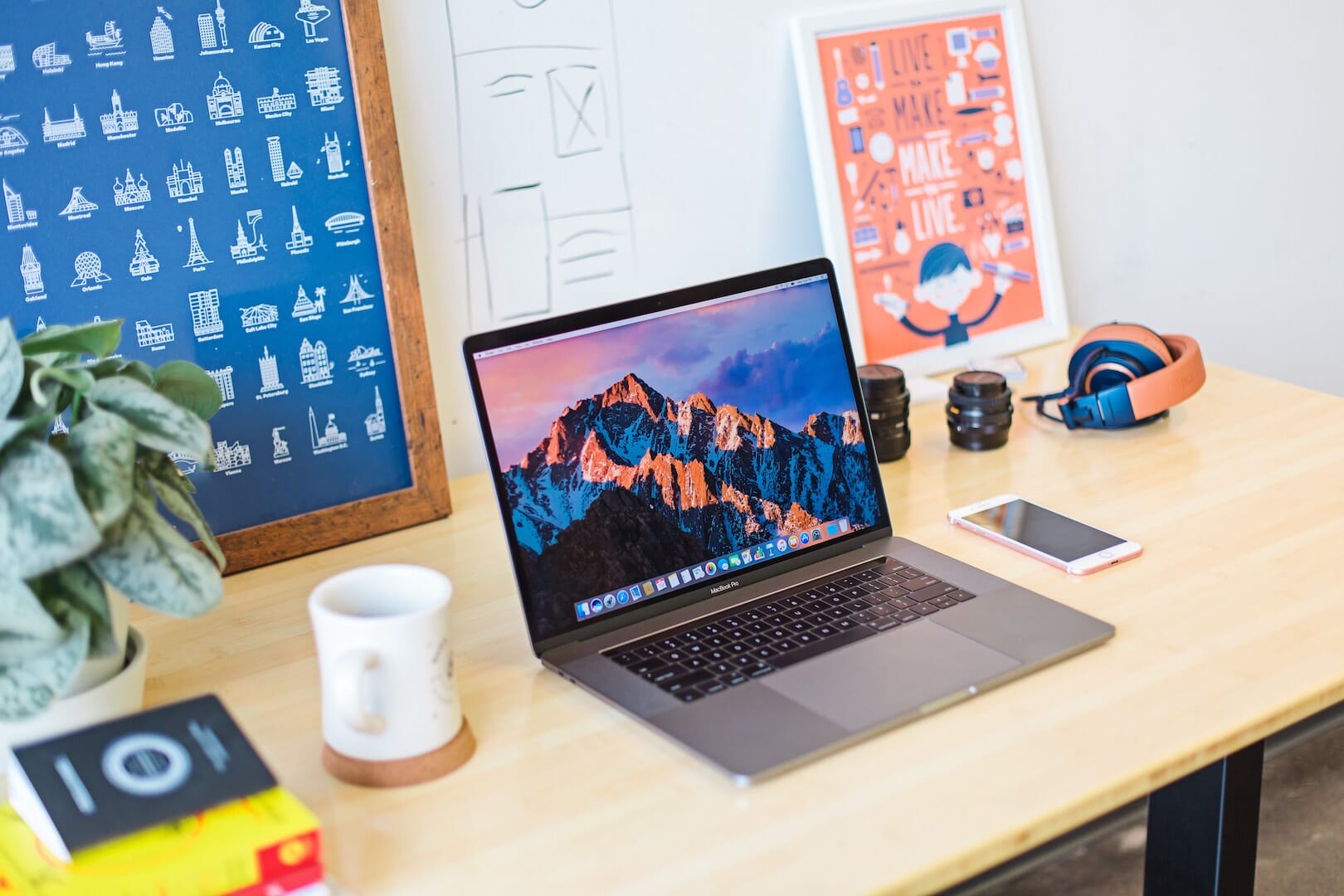 Home Office Ideas for Photographers: Wrap Up
So, as you can see, there are many useful and creative ideas for photographers to spruce up their home office. From having a functional desk to ample storage space, hard drive backups and decor for energy and inspiration – your space will give you the positivity and productivity you need to run a successful business.
Do you have any home office ideas for photographers like you? Share with us your inspiration in our comments below!
---
Disclosure/Disclaimer: As an Amazon Associate, we earn from qualifying purchases. Certain content was provided "as is" from Amazon and is subject to change or removal at any time. Product prices and availability: Amazon prices are updated daily or are accurate as of the date/time indicated and are subject to change. Any price and availability information displayed on Amazon.com at the time of purchase will apply to the purchase of this product.