Do you want to capture incredible flat lay photography? And do you want to see some examples of inspiring flat lay photo ideas?
In this article, you'll discover several techniques for gorgeous flat lay images. For instance, you'll learn how to shoot flat lays without a shadow–which is often tough for beginners. And you'll learn the gear you need to capture stunning flat lay images.
(Hint: Flat lays don't have to be expensive!)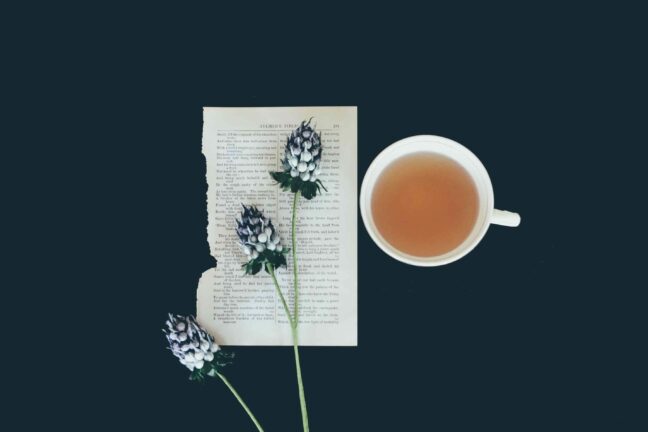 We'll close with some flat lay images that you'll absolutely love (and that will inspire you to get out and shoot!).
Sound good?
Let's dive right in.
What is Flat Lay Photography?
First things first:
Flat lay is a unique style of photography. You lay objects out on a flat surface–then you photograph them from an overhead perspective.
It gives you photos like this: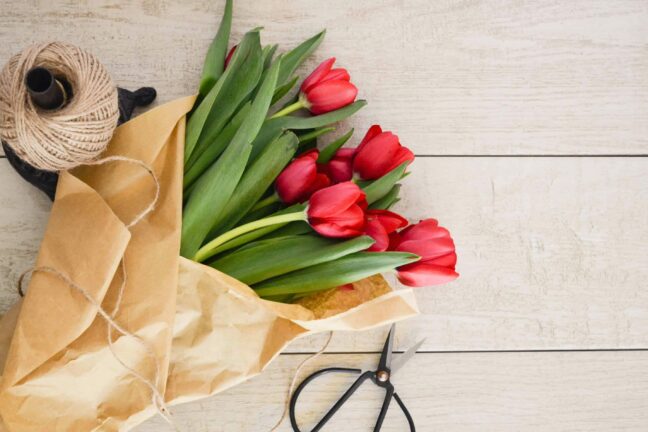 But how do you create a stunning flat lay photo?
Capture Stunning Flat Lays (Step-by-Step Guide)
Step 1: Use Simple Objects for Incredible Flat Lay Photography
To shoot a flat lay photo, you will first need to choose your objects.
These objects will set the scene. They'll create mood. They'll create emotion.
In fact, a flat lay photograph often tells a story. So the objects you choose should go well together.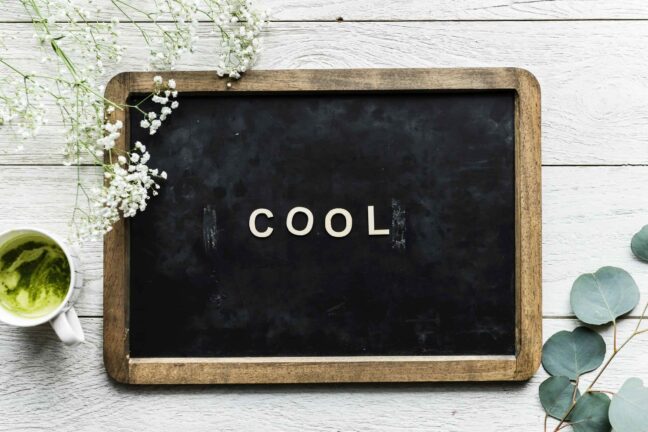 On the other hand, you don't need to purchase a bunch of objects. A flat lay photo can be composed of items you already own. Things like household objects, flowers, makeup, office supplies, books, food and more.
It's also important to have a bit of variation among your objects–but not too much. You don't want to put a pencil cup and some sliced melon together. The story just won't make sense!
Remember: Have alignment among your objects. You must tell a story!
Then, once you've chosen your objects, you need to move on to:
Step 2: Arrange the Objects to Create a Powerful Flat Lay Photo
This is the most fun part of flat lay photography.
It's also the most challenging.
You must arrange your flat lay carefully–so that you create a powerful composition. One that draws the viewer in.
Now, the best flat lay shots have a sense of order to them. They also have a bit of randomness. Shots that are too carefully composed look…static.
One tip is to try to create some balance throughout your flat lay. If you add a flower to one side of the composition, add a book to the other side.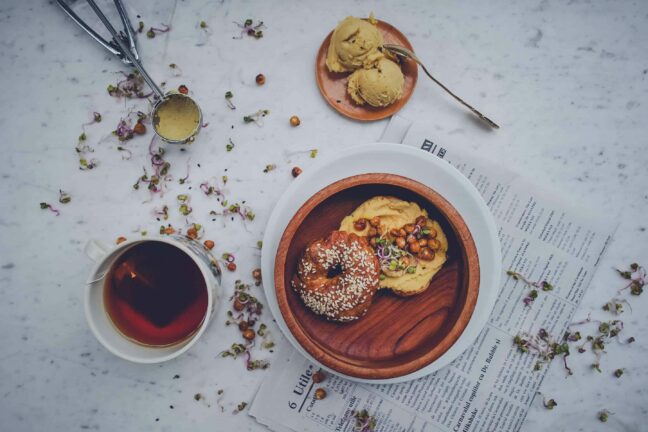 Another tip is to simply experiment. Put down a few items, then move them around on your worktop. See what compositions you create.
Eventually, something will stand out.
And that's when you should take your shot.
Step 3: Use Diffused Light to Avoid Object Shadows
One of the reasons beginners often struggle with flat lay photography…
…is that the flat lay objects cause shadows. And these shadows ruin the photos.
Fortunately, there's a simple way to avoid flat lay shadows:
Use diffused light.
Now, diffused light is beautiful and soft. Cloudy days are great for this. The clouds act as giant softboxes, turning the light from harsh sunlight to wonderful diffused light.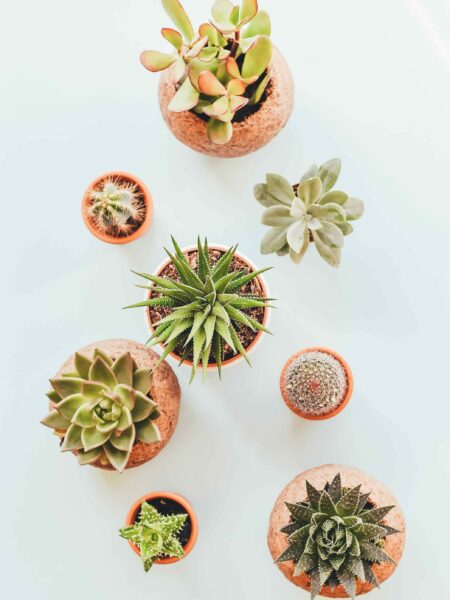 Therefore, to avoid shadows, you can simply work outdoors on a cloudy day.
You can also create diffused light by hanging some drapes or white sheets between your flat lay and the light. This is another effective way of preventing shadows. And it's something you can implement no matter the weather.
One last technique for diffused lighting:
Shoot by a north-facing or south-facing window. That way, the sun won't shine directly into the room. You'll get some light, but it'll be soft and pleasant.
Perfect for flat lay photography!
Related Article: Natural Light Photography Tips
Step 4: Use the Camera You Already Have for Beautiful Flat Lays
People often think that flat lay photography requires expensive gear–cameras, lenses, a tripod, the works.
But in reality…
…you can do flat lay photography with any camera. Including the one on your mobile phone!
I actually like using a mobile phone for flat lays. Here's why:
Mobile phones have wide-angle lenses. So it's easy to hold your mobile camera over the flat lay–and then snap a picture. You won't have to crane your neck. You won't have to set up a cumbersome tripod.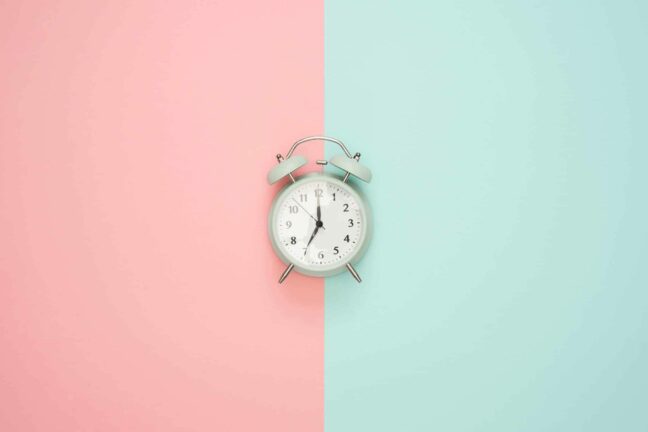 But point-and-shoot cameras (and DSLRs or mirrorless cameras) will work, too. I recommend using a lens in the wide to standard range (like a 35mm or 50mm). This will help you get an image of the entire flat lay, but won't cause too much distortion.
I also recommend you use the live-view mode on your camera, which will allow you to view the scene in real time. That way, you can get a good sense of the composition (without having to repeatedly bend over).
One question flat lay photographer get asked is:
Do you need a tripod?
The short answer: It depends.
If you're often shooting in darker areas (for instance, by a window on a very cloudy day), you'll want to have a tripod on hand. That way, you can use a narrow aperture (in the f/11 to f/16 range) to capture a sharp photo.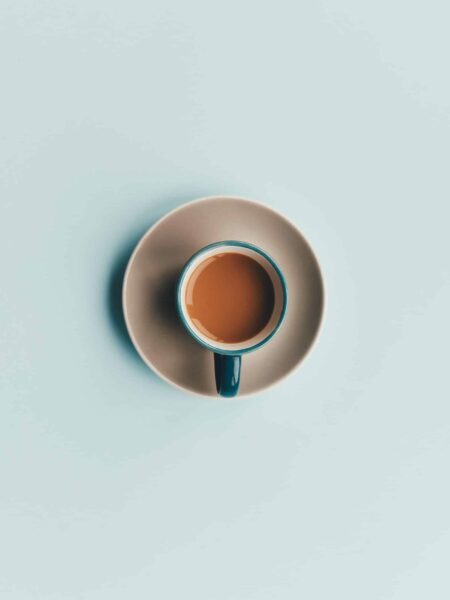 However, if you're shooting in brighter light (for instance, outside on a bright but cloudy day), you may not need a tripod. It's possible you'll have enough light to take beautiful photos. It just requires a bit of experimentation.
15 Inspiring Flat Lay Photographs
So now you know a secret:
It's actually quite easy to create stunning flat lay photos!
You just have to find some subjects, do some experimenting, and have a lot of fun.
But if you're struggling to come up with flat lay objects or compositions, here are 15 flat lay photos…
(Which are guaranteed to ignite your creativity!)